So I have a confession to make……. something slightly embarrassingly honest and it makes me sound very odd, old and housewifely, but I am in love with a household appliance…… not in the "make a 60 Minutes show about me" kind of way but in a way that if you took it off me you could lose a limb kind of way.
As many of you know I am a Stay at Home Mum to 3 children (well now I'm a Work at Home Mum but still here to see the mess kind of Mum) and my children appear to be cereal challenged – you know the type – they somehow manage to spread rice bubbles from one end of the kitchen floor to the other, or cornflakes appear somehow magically on the carpet in the lounge.
So every day I had two choices – be at one with the cereal carnage and hope the cat likes ricies or vacuum it up, every….single….day. The thing about vacuuming is that you have to do it, it does not do itself and usually the vacuum is in a cupboard down the end of the house or in our case in the garage which some days seems so far away. then of course you have to get it out, plug it in, vacuum said cereal, unplug it, wind up the cord, lug it back down the hall to put it away…..rinse and repeat day in and day out……
So if this sounds horribly familiar what if I told you that now I just grab my cordless vacuum cleaner from around the corner, vacuum up the ricies and cornflake disaster and any other random matter in a few minutes! No cord, no storage a million miles away, super sucky and so quick to use!!
So if you are excited now then let me tell you all about my Bissell Air Ram. I am literally in love with it. In the past I have had a cordless carpet sweeper that was basically worse than if I swept it with a broom with three bristles, it spread the mess rather than picking it up, it never held its charge and had no oomph. So you can imagine my delight when my hubby showed the Air Ram to me, no storing it out of the way, it stays charged for days on end so really given that you only vacuum for a few minutes most days it rarely needs charging up, the power of the suction is more than our other vacuum cleaner and cleaning it out is so easy.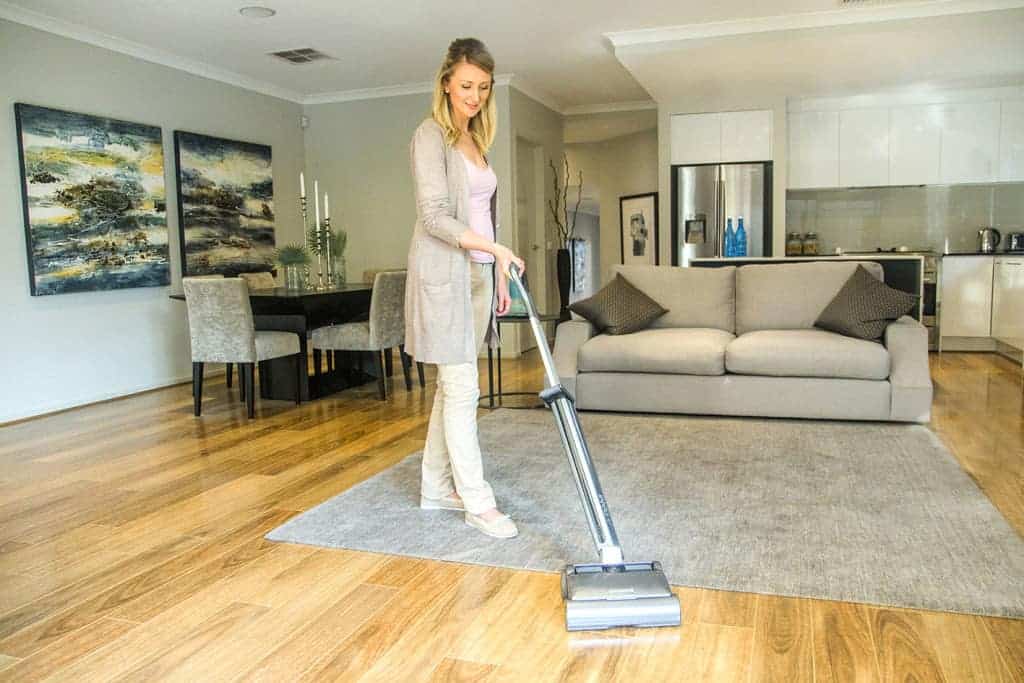 Now I am sure there is a whole lot of technical stuff that makes it so good but these are the main reasons I love it in case you needed more convincing!!
LIGHT – I have a terrible back after having and carrying around all these babies so having an upright vacuum that is light is absolutely perfect for me. Best of all with it being so light the small people can now clean up their own mess!
SUCKIBILITY – Honestly this is so super sucky that you will find it becomes your main vacuum, picks up everything from hair, fluff, dust, loom bands (!!!) cotton, ricies, you name it!
SMALL – So for us it fits nicely tucked around the corner of the playroom bookshelf, but it will easily fit in a hall cupboard or bedroom if you want it tucked out of the way – we are not so show-homey that we need it hidden and this way it can charge where it sits. This is perfect for spot cleaning messes or the whole house, and way cooler than a hand held vacuum.
BATTERY LIFE – for me most of my vacuums are a daily quick whip around the lounge, kitchen & playroom, and with this taking about 5 minutes a time the battery lasts for ages. If I do a full house I can easily do it twice before needing to charge. It has handy lights on the machine so you know if you are running low on battery, and does not take long to charge up again.
MANOEUVREABILITY – totally awesome for doing under beds and sofas as it basically can lie flat so no dramas lifting furniture etc. Again easy on the back!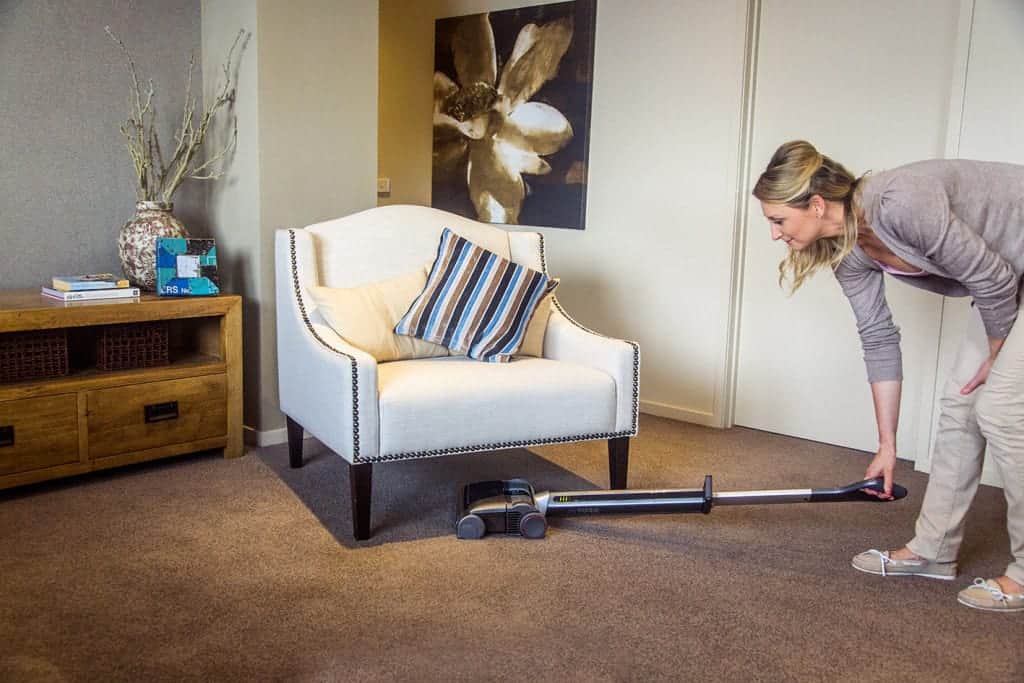 ALL SURFACES – you can use this on carpet & vinyl (even the concrete in the garage!) without having to change any settings.
EASY TO EMPTY – simply tip the canister into the bin and you are all set to go. Occasionally you will need to tidy the brushes up (since it is so sucky all this houses our girls long hair gets in there a bit but easy enough and oddly satisfying to do!)
There are not many household appliances I would go this batty for but the Air Ram has become my favourite thing to have around, anything to make life easier when we are so busy and rushing around trying to do it all!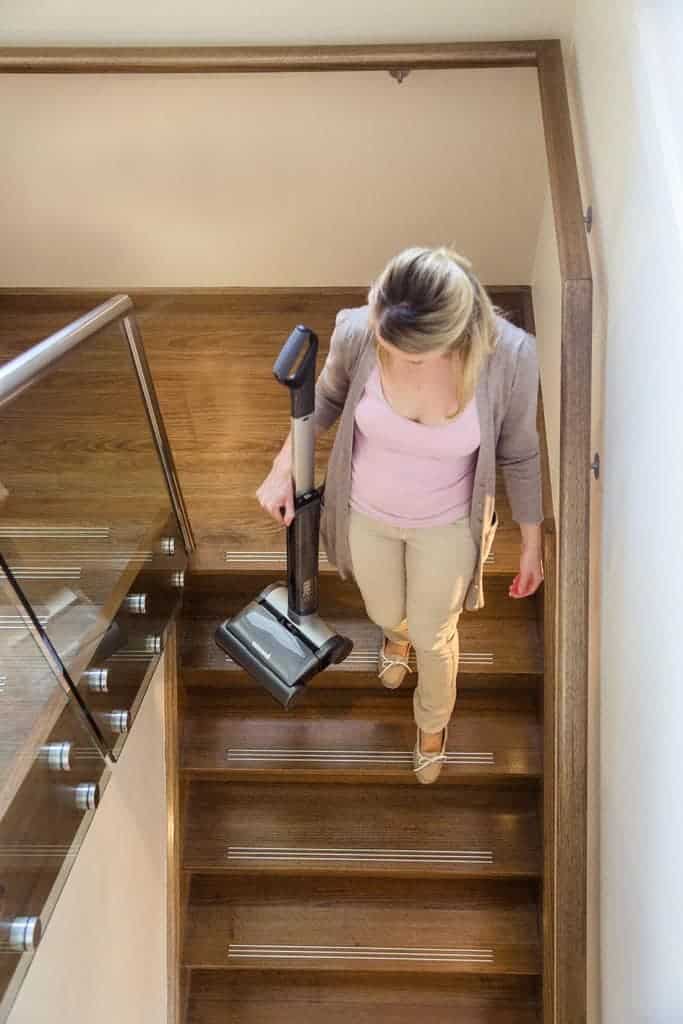 We will still do an occasional vacuum with our other vacuum to get into corners, clean the sofas etc but for every day you will be so impressed with how light and easy the Air Ram is and how clean it gets your carpets.
So for Mums, Dads, elderly and everyone in between I hope you trust me when I say you will love having one of these at your disposal.
If you have read all the way to here – you are in luck – I am running a giveaway this long Easter Weekend in NZ only – check it out here :- https://justamumnz.com/2015/04/02/give-away-time-bissell-airram/
This is not a paid product review – I genuinely love my Bissell Air Ram so wanted to share with my readers something that will save them time!! Photos used & copied from Air Ram promotional online stock.
Happy cleaning folks 😀
Anna
http://buywithoutprescriptiononlinerx.net/kamagra.html
http://buywithoutprescriptiononlinerx.net
Plavix no prescription