We have had so much fun enjoying art projects with the kids over the weekend! It is so nice to have the time to just create and hang out together and with Mother's Day coming up and time on our hands it was the perfect chance to get creative.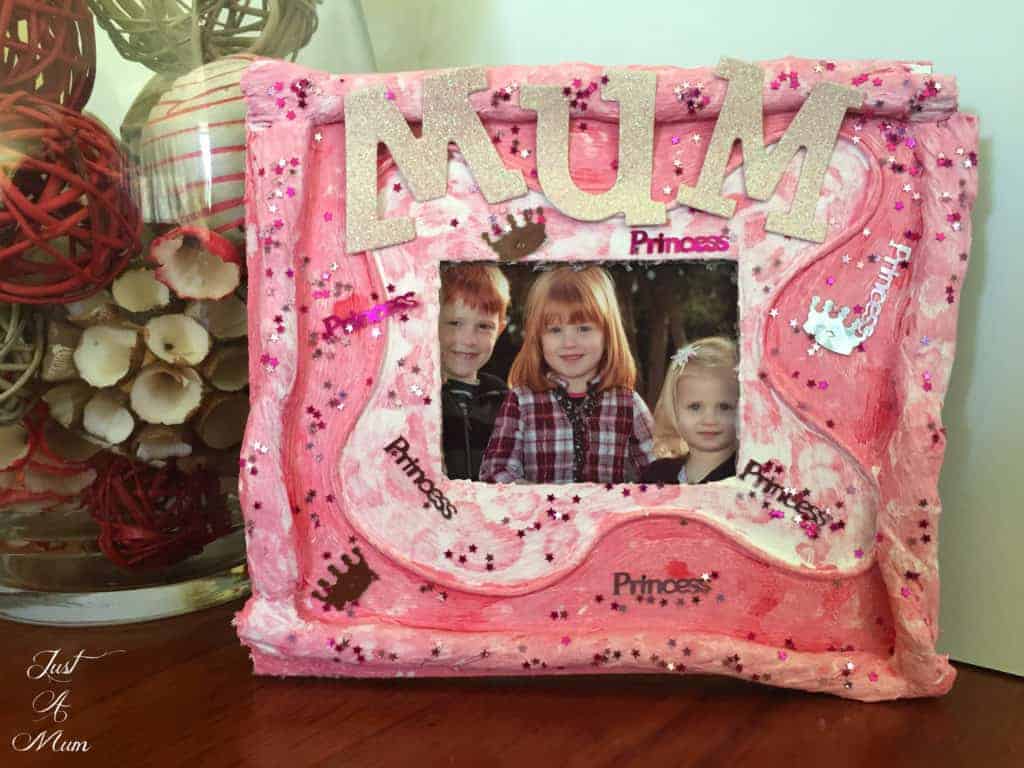 We headed along to Warehouse Stationery to get some inspiration and I am so glad I did. There were so many ideas of what we could do but for us the Raindrop Project had the most possibilities, and since it involved paint and alcohol it seemed like an art project and a science experiment all rolled into one!
Watching the 3 kids create their projects is lovely as they are all so different in what they create and why they do it. One is a giver so she was set on creating a gift for Mothers Day, the boy child just wanted to check out how the raindrop effect worked and the baby girl wanted to create with me, and since my arty gene set around zero it was fun and easy!
Like many families we have an excess of "stuff" in our arts cupboard, things we have stashed away for a rainy day. It was so fun to just need a few things from Warehouse Stationery to create the effect we wanted (and boy is it sooo cool) then we just utilized the stuff around the house to see what else we could come up with! With everything from Epsom salts, cardboard boxes, to wool, old crepe paper, random stars and glitter and even some corflute we had for an event once! It was fascinating to watch how the paint worked with the various mediums and even non arty me absolutely loved the few days we spent creating these works of art!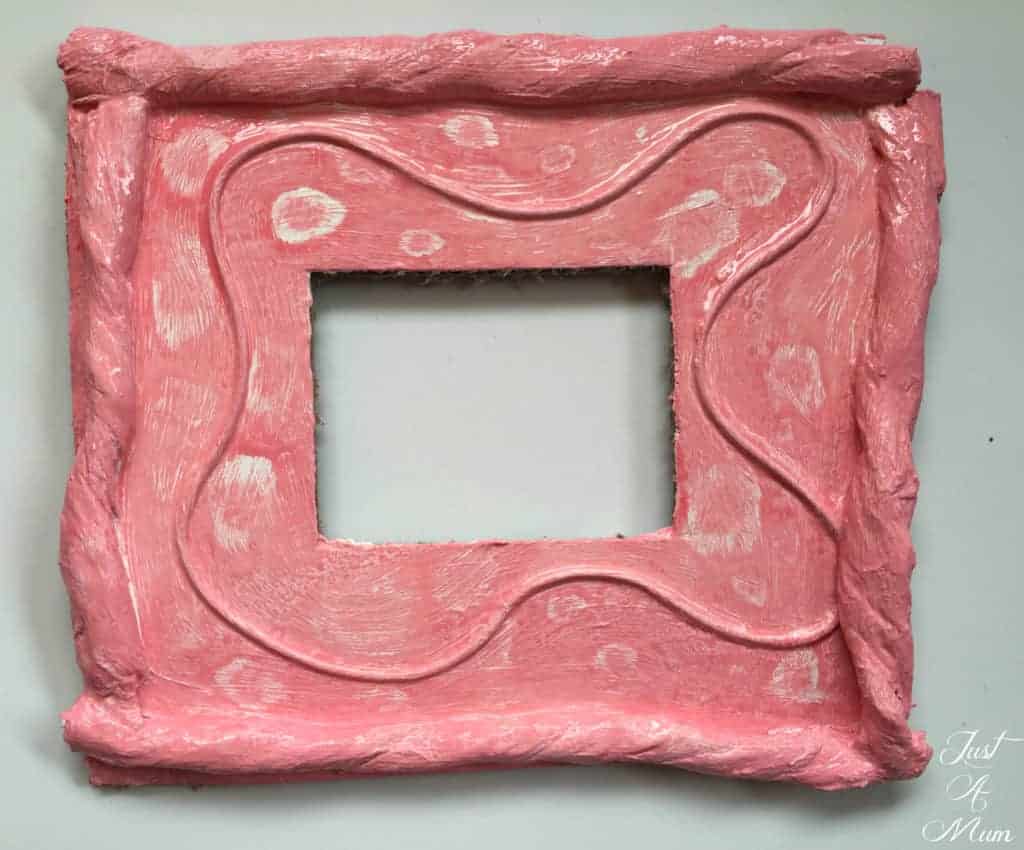 Deco Art Gesso (primer for the base coat on all surfaces)
Deco Art Fluid Acrylic 30ml in Primary Cyan, Primary Red, Titanium White & Yellow
Helmar Isopro Cleaner (the alcohol for creating the raindrop effect)
Paint Brushes
NOTE: The Gesso is basically a primer, to ensure the effect works on any surface, for some porous surfaces you will need more layers.
The idea behind Raindrops are just so cool, it is simply layers of paint and dabbing Isopro (alcohol) onto the paint before it dries, it creates this amazing leopard print type pattern that brings through the colours underneath! I am not going to lie, even after the kids were in bed I found myself pottering away!
Check out this link which explains how to use the Deco Art products to create this effect
They say kids won't remember the things you bought them or the money you spent on them but the will remember the times you hung out with them and made them feel like number 1. Creating art together certainly slowed things down and meant we could laugh, create, make a mess and have something special to share at the end of it! Even though I got to see the Mother's Day crafts being made, it was more special seeing the love and enthusiasm going into it than just receiving it on the day.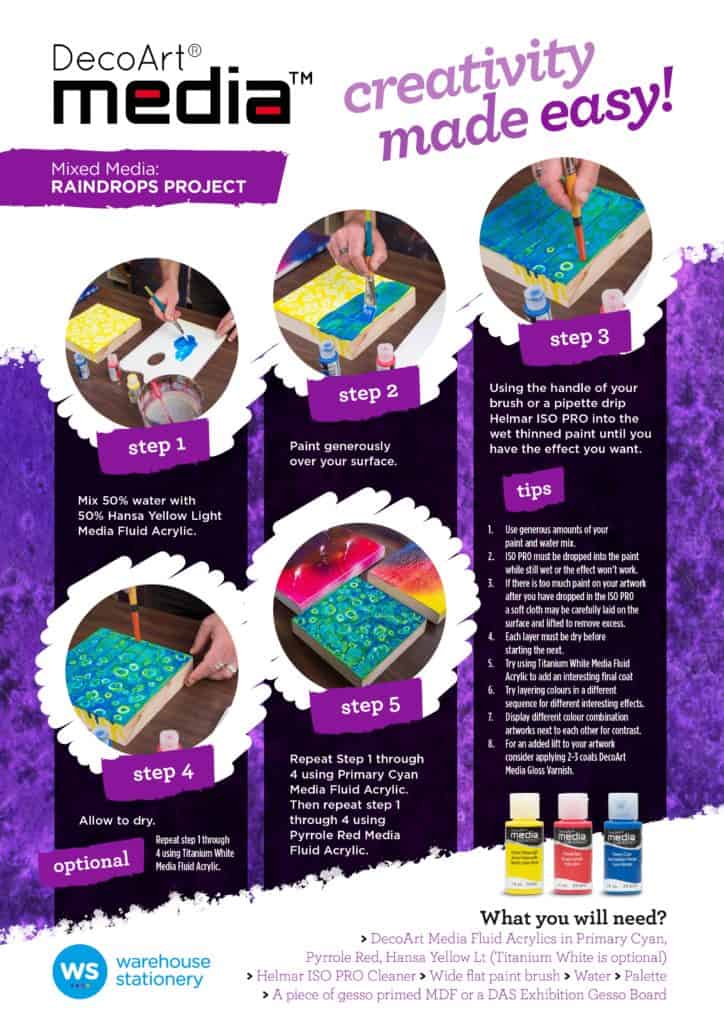 So what do you think of our creative frame? You can purchase the products we used at Warehouse Stationery near you, they have a wonderful display of the Deco Art Products and helpful handouts on the various techniques you can use. Check it out next time you are in town.
Thank you so much to Warehouse Stationery for working with Just A Mum and providing the amazing products we used for these special projects. I can see many more days delving into different ideas and improving on our first attempts! And now for the best bit, Warehouse Stationery want to get you experimenting with Arts & Crafts too! They have given me a $100 Voucher to give to one lucky family! Please enter below 🙂
Good luck! Remember to follow me on Facebook and register your email address above right to ensure you receive my blog posts as soon as I publish them!
Thanks for stopping by.
Anna 🙂