I am so excited to bring you this giveaway on Day Four of my 10,000 Facebook Celebration! If you are not already following me on Facebook then check it out for this huge week of giveaways happening right now.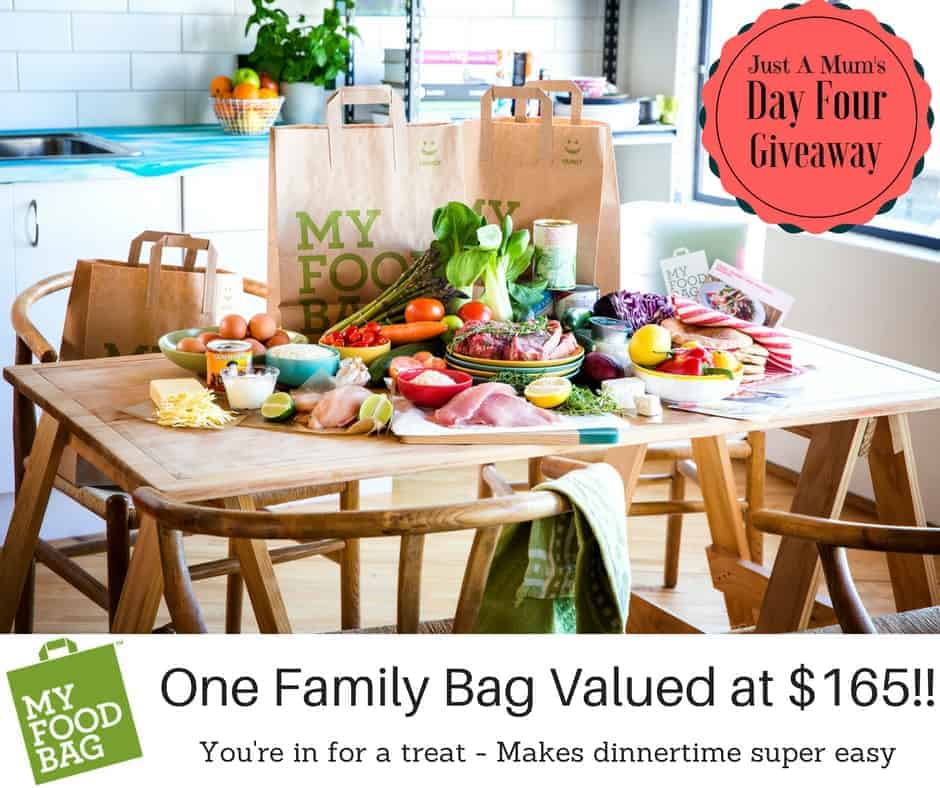 This giveaway is extra special to me as not only is it very generous of My Food Bag to come on board to help me celebrate this milestone but My Food Bag is a big hit around here. We are busy parents of three busier kids, pretty much your typical kiwi family. As I got busier I found that preparing interesting dinners – or some days preparing ANY dinner – was becoming pretty much the last thing I could be bothered thinking about. So we decided to give My Food Bag a go, partly to get the kids to try more variety but in reality while the variety and convenience was awesome, for us it was so that 5 days a week I HAD to prepare delicious nutritious meals for my family. I was paying to give myself a kick in the pants and get back in the kitchen.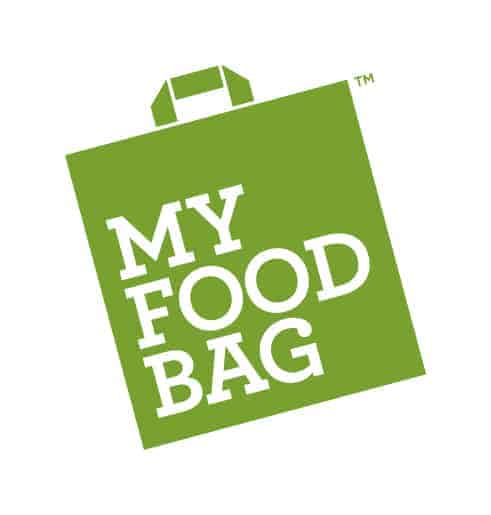 The pay off was huge, the kids were so involved in dinner times, in fact in the end every time we sat down they wanted to know what this meal was and what was in it and how I cooked it etc. They tried and loved things I would never have served them – I felt for sure the Pesto Pumpkin Pasta would be an epic fail and just about fell of my chair as all three devoured it! So while it may appear that you pay for a meal service for the convenience it is often the unexpected benefits that come along that really surprise you.
I was super aware that on our income this was a luxury, my husband was understandably dubious as really the kids largely only ate Spaghetti Bolognese and Macaroni Cheese with any real success, so how are they going to adjust to this gourmet fare – but they blew us away. Sure there were some meals they were not so fussed on and we expected that, but overall it was incredibly successful. With winter sports taking over most nights and needing our crock pot we suspended our order but we will kick it off again in the next few weeks as baked beans seems to be sneaking back onto the menu more often than it should again!!!
I was delighted that My Food Bag wanted to be a part of my celebrations – they have offered an entire weeks worth of meals by way of their Family Bag for one lucky winner so please see below for the chance to enter. If you have ever considered this service please feel free to ask any questions of their team, they are super helpful.
I understand they have recently bought out a new product which is packed with good food for families so check that out at Bargain Box. In order to be able to receive this prize you will need to live in one of these main centres:
– Whangarei
– Auckland
– Hamilton
– Tauranga
– Taupo
– Rotorua
– Hawkes Bay
– New Plymouth
– Palmerston North
– Wellington
– Nelson
– Christchurch
– Ashburton
– Timaru
– Dunedin
– Invercargill
So without further ado – here is the giveaway – multiple chances to enter.
Good Luck!
Thank you so much for stopping by to check out this post! Be sure to have a wander around my page, click HOME to see what else we have to offer!
All opinions here are my own, I have been supplied a Food Bag to giveaway but have not received payment for his post. 
celexa no prescription
http://rxbuywithoutprescriptiononline.org/citalopram.html
Buy Cialis no prescription