It is Day FIVE of my huge 10,000 Facebook Celebration!!!!! Only 24 Hours to enter.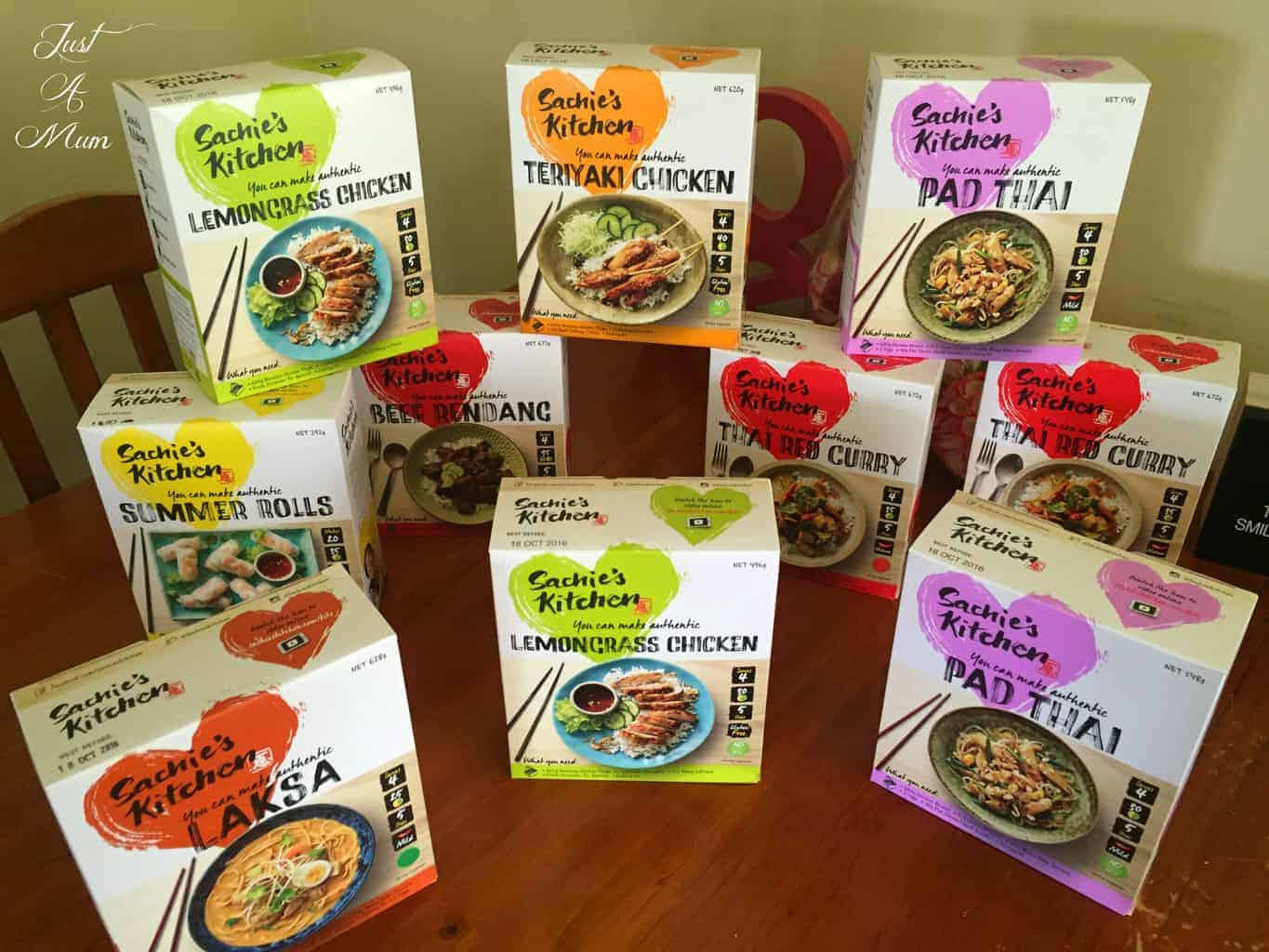 I adore Asian Cuisine but I am always worried I won't be able to recreate it properly or that I don't have the right ingredients! I am so grateful that Sachie's Kitchen has taken all those concerns away with her delicious meal kits.
I was approached by the team working with Sachie a while ago to see if I would like to try her meal kits – I was delighted and said yes please…..and while you are at it can I have some to give away? They were SO generous and now I have two big boxes here to go to two lucky winners!
The meals look amazing, and include all the basics that you will need to create the meal, including the sauces and seasoning so all you need to add are the fresh ingredients such as the protein and the vegetables.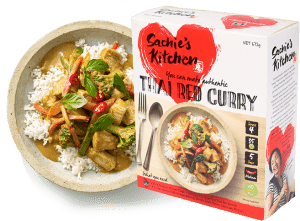 The meals are created to keep the authentic flavours and selecting the best ingredients so you can truly recreate these delicious meals at home. You can find them at all leading supermarkets and you can find Sachie herself on TV! She has an amazing cooking show called "Sachie's Kitchen" airing in over 35 countries.
Not only that but the step by step instructions for these recipes can also be found as videos online or via the instructions on the box so no excuses for not recreating the meal to taste the best.

I have 7 different varieties here to share with you and the winners will receive a random selection of 5 each. They include, Thai Red Curry, Beef Rendang, Lemongrass Chicken, Teriyaki Chicken, Pad Thai, Laska and Summer Rolls!
The recipe kits create a meal for 4, some are gluten free and all look absolutely amazing! 
So without further ado here is the giveaway. Two lucky winners will receive a selection of FIVE meals to enjoy, all you need to add are the fresh ingredients. Entering is easy and there are many chances to enter. Good luck!
The giveaway will be drawn at 10am tomorrow 3rd September 2016 so get entering!
Thank you so much for stopping by to check out my page, while you are here head to the home page or the Sweet Treats tab and have a look around!
Good Luck! Anna 😀
buy cipro online
http://noprescriptionrxbuyonline.com/viagra_plus.html
http://onlinebuynoprescriptionrx.com/celexa.html