This absolutely divine combination is worthy of comfort food of the year – this Devilled Sausage Shepherds Pie recipe should become a must make as the days get cooler.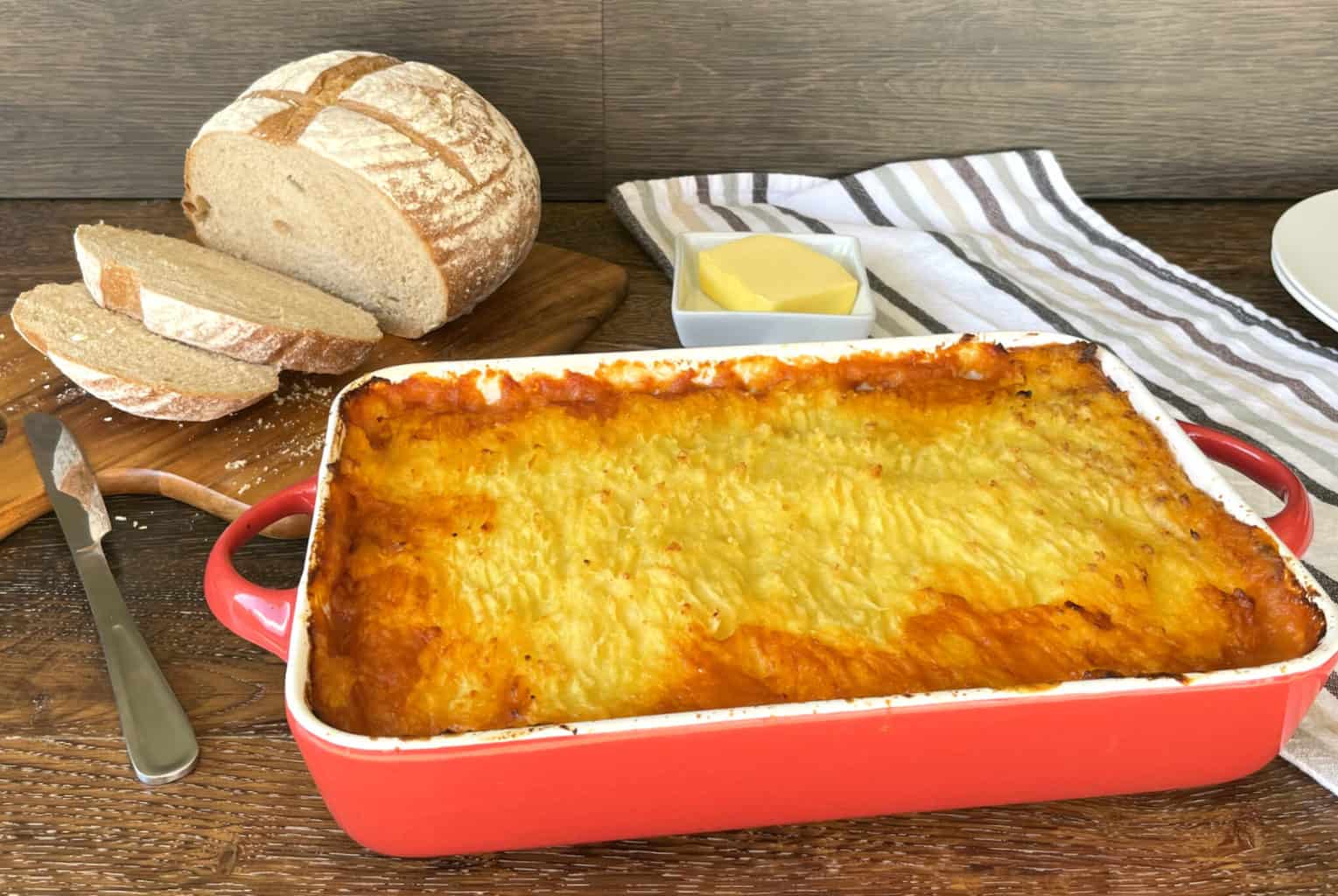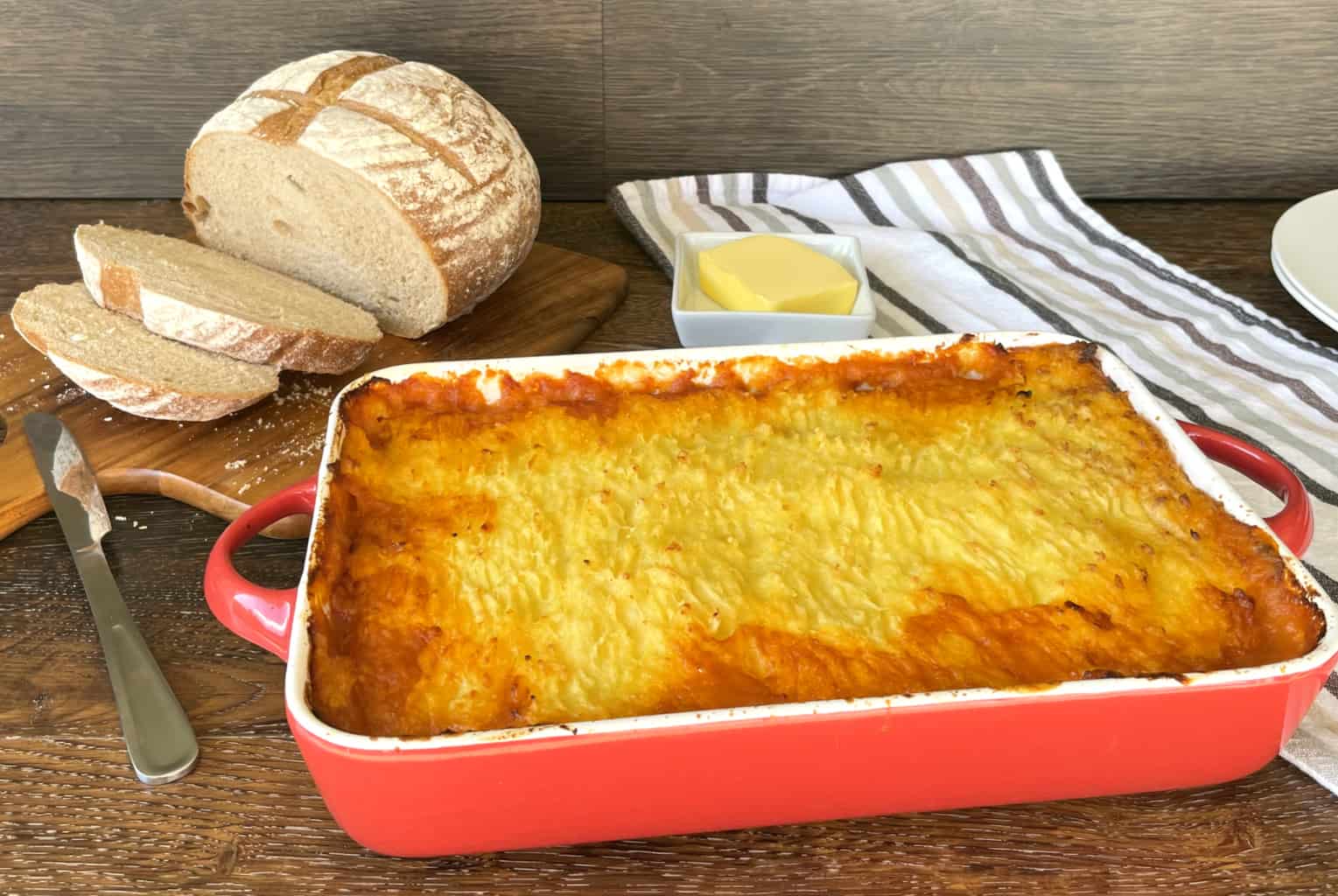 This post has been sponsored by Lee Kum Kee, all opinions are my own
I am a huge fan of easy family dinners, and I know you are too so I aim to share more and more with you over the coming months. In the winter we love to use our slow cooker so look out for lots more recipes to come.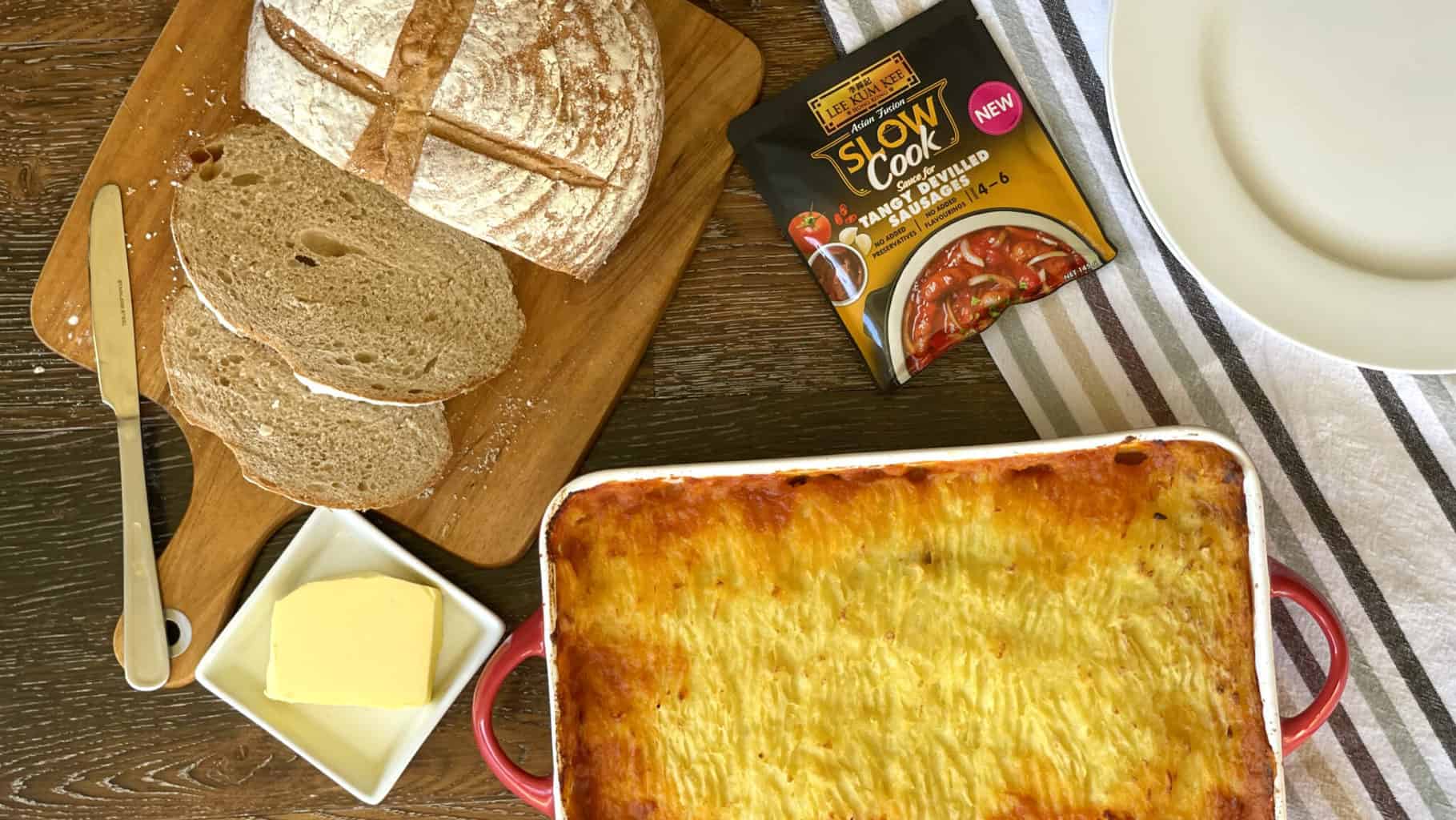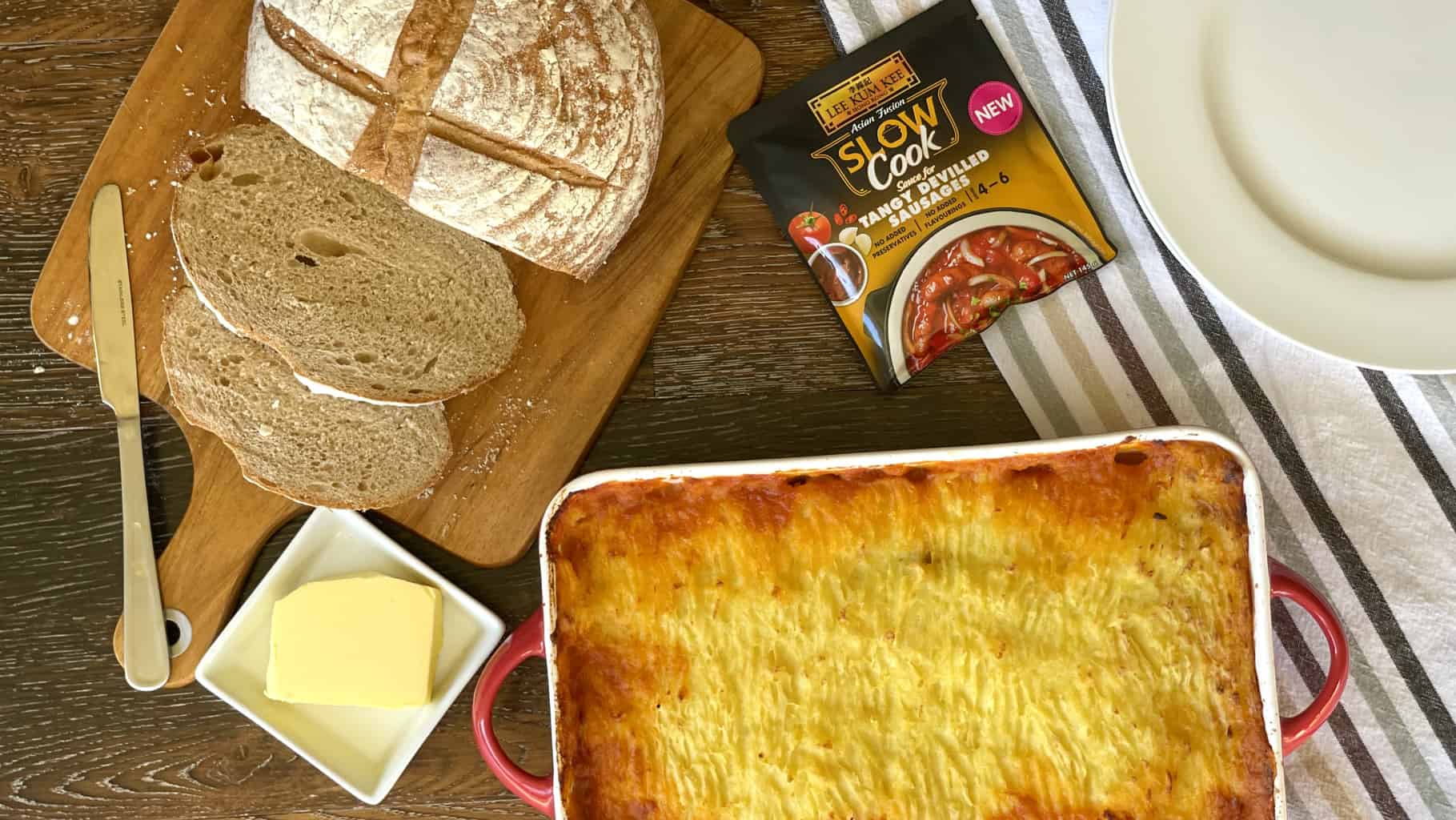 I am delighted to partner with Lee Kum Kee to bring you their amazing range of ready sauces. I wanted to showcase their Slow Cook Tangy Devilled Sausages sauce as this is a firm favourite in our house.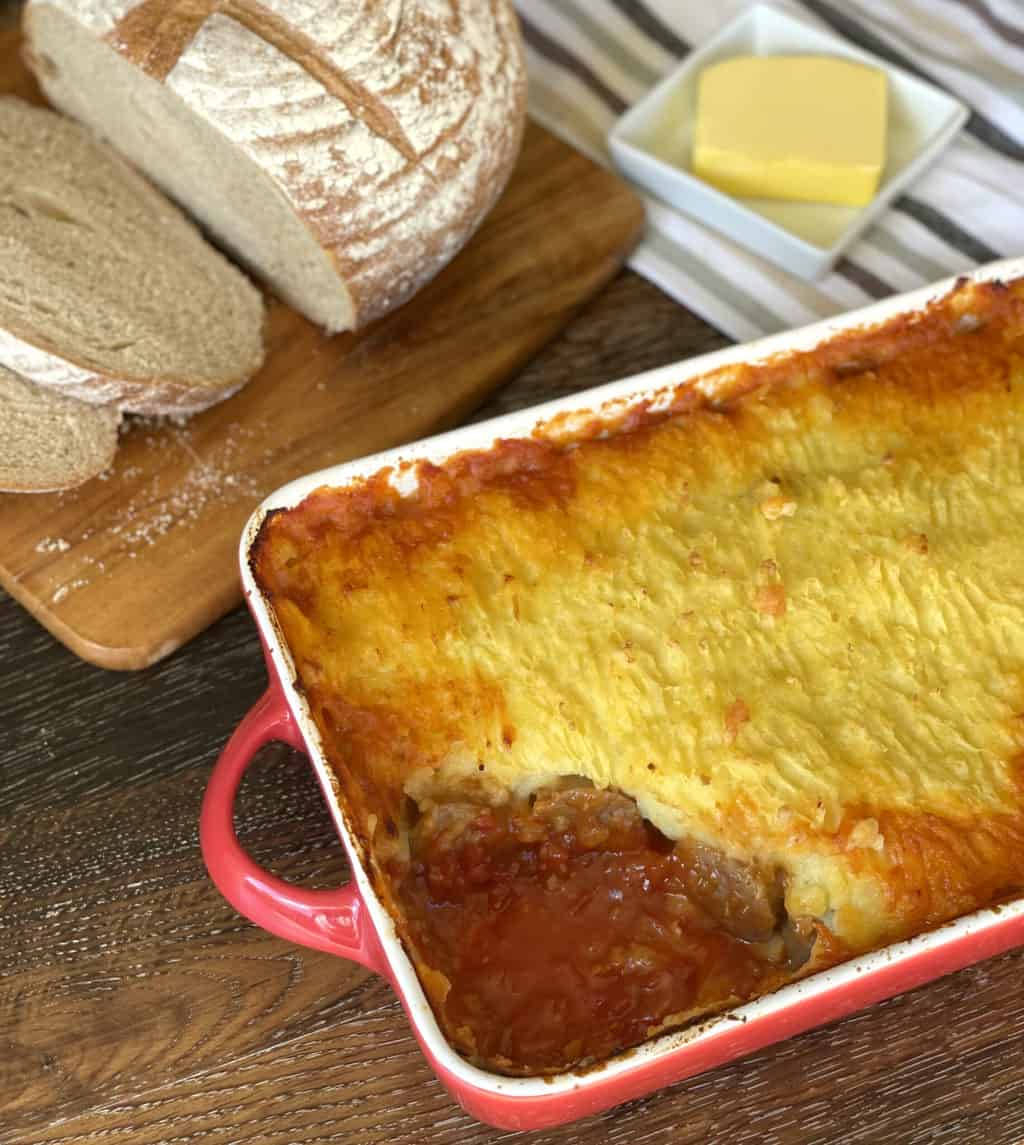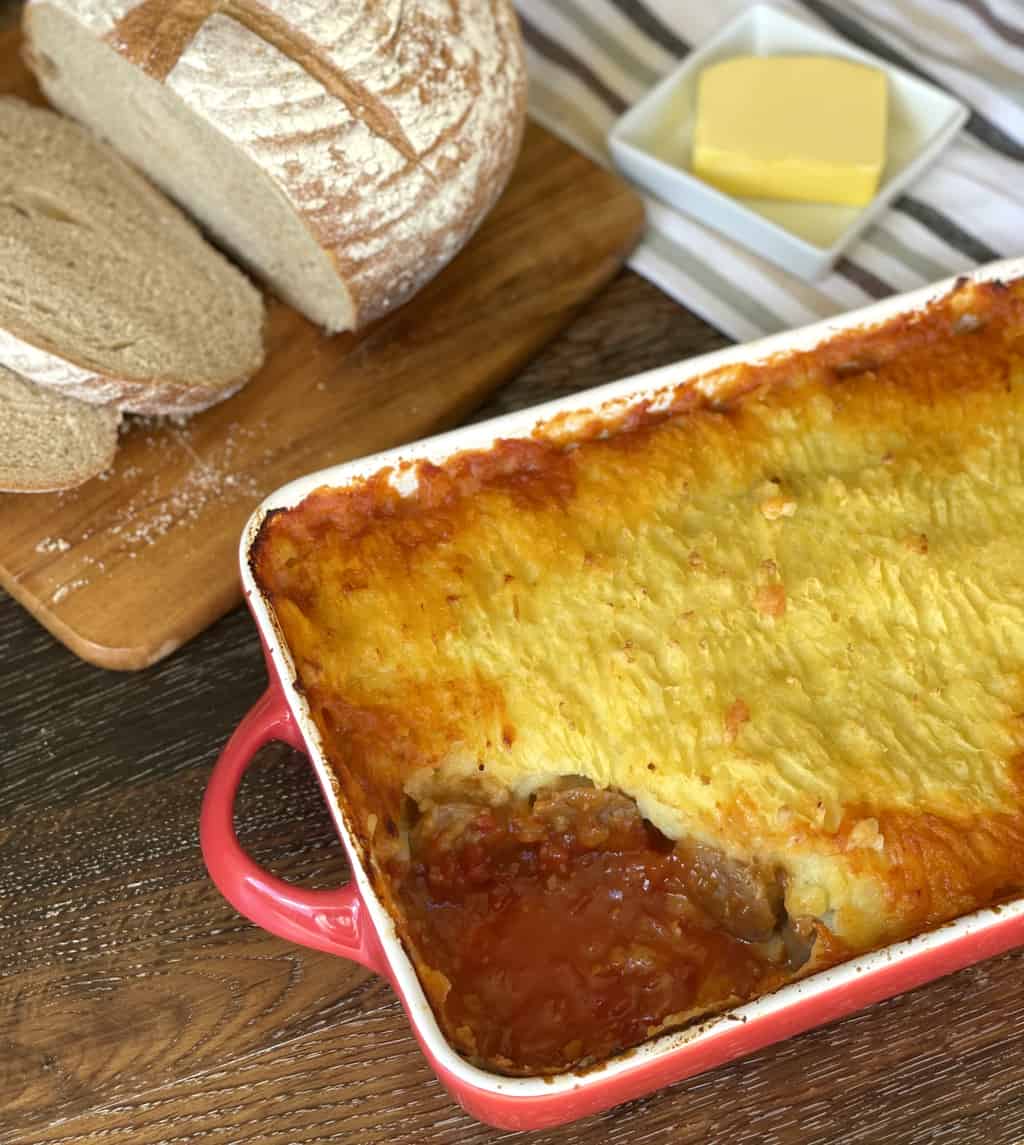 It takes the classic devilled sausages to an all new high with its rich warm tangy sauce with an Asian twist that our whole family enjoys. It is mild enough that the little ones love it but packed full of flavour with a savoury combination of tomato, soy, chilli, honey, pepper and garlic.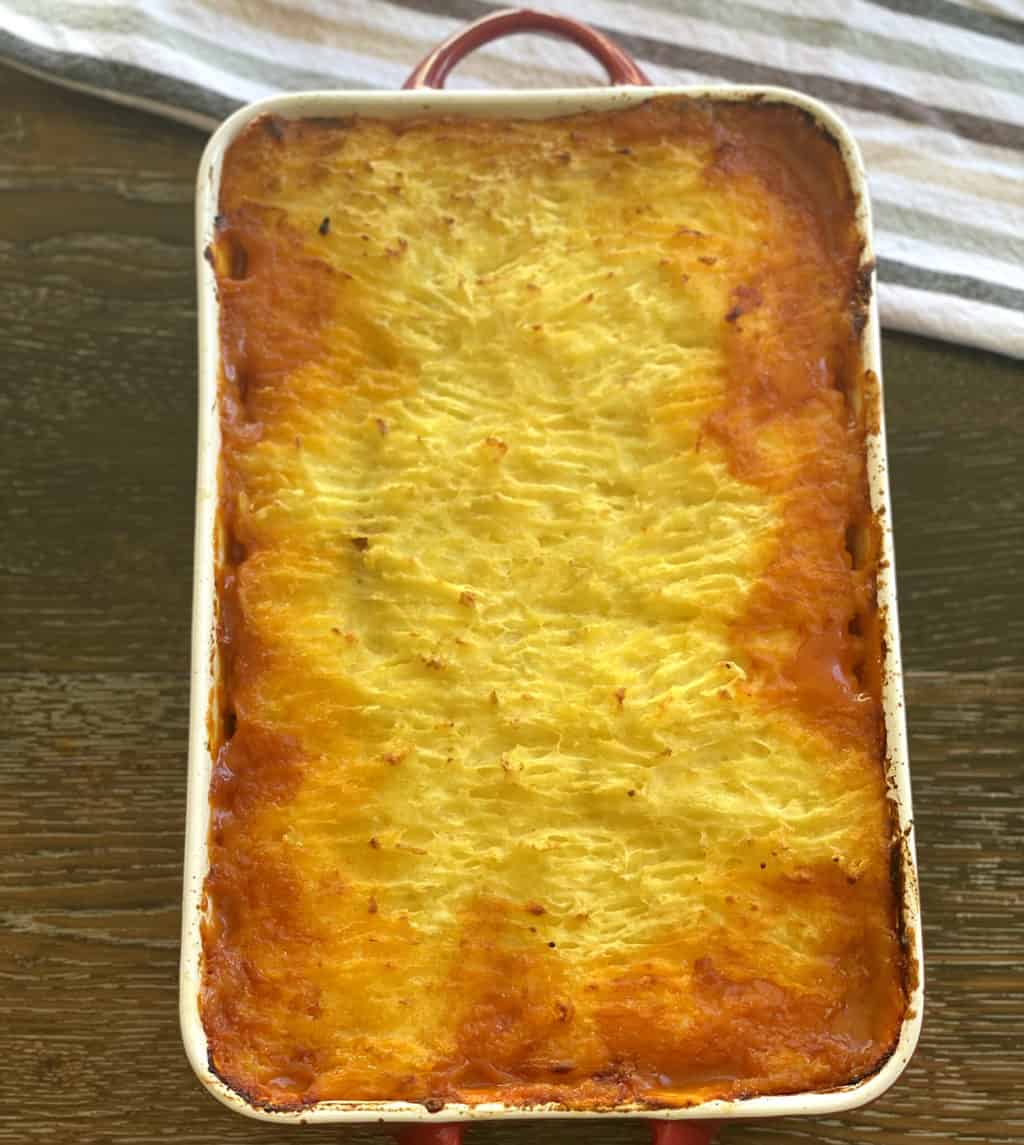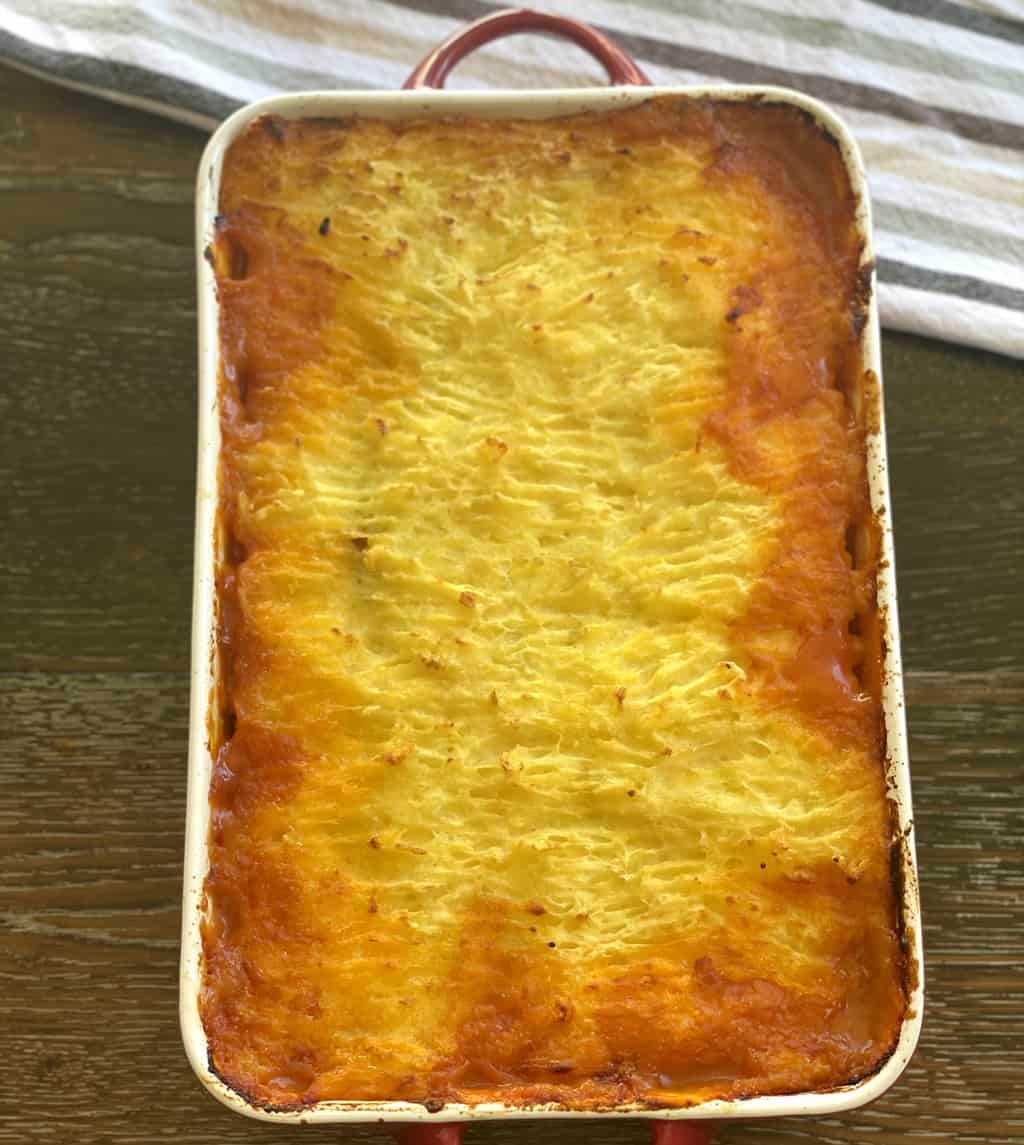 We always serve our devilled sausages with creamy mashed potato so I wanted to try to combine a sort of Shepherds Pie version of devilled sausages and it works so well!
All you will need is
Sausages

Onion

Crushed Tomatoes

Water

Lee Kum Kee Tangy Devilled Sausages Ready Sauce

Potatoes

Butter

Cream

Salt & Pepper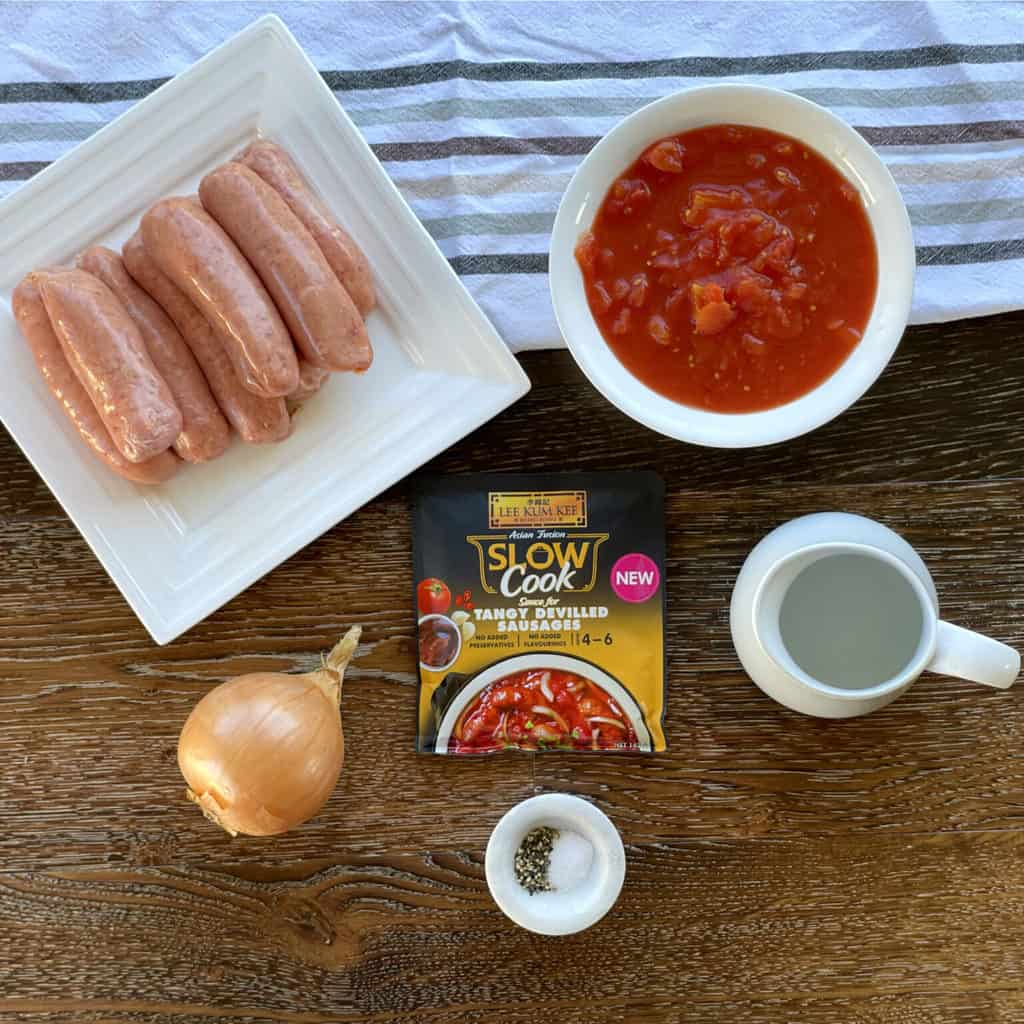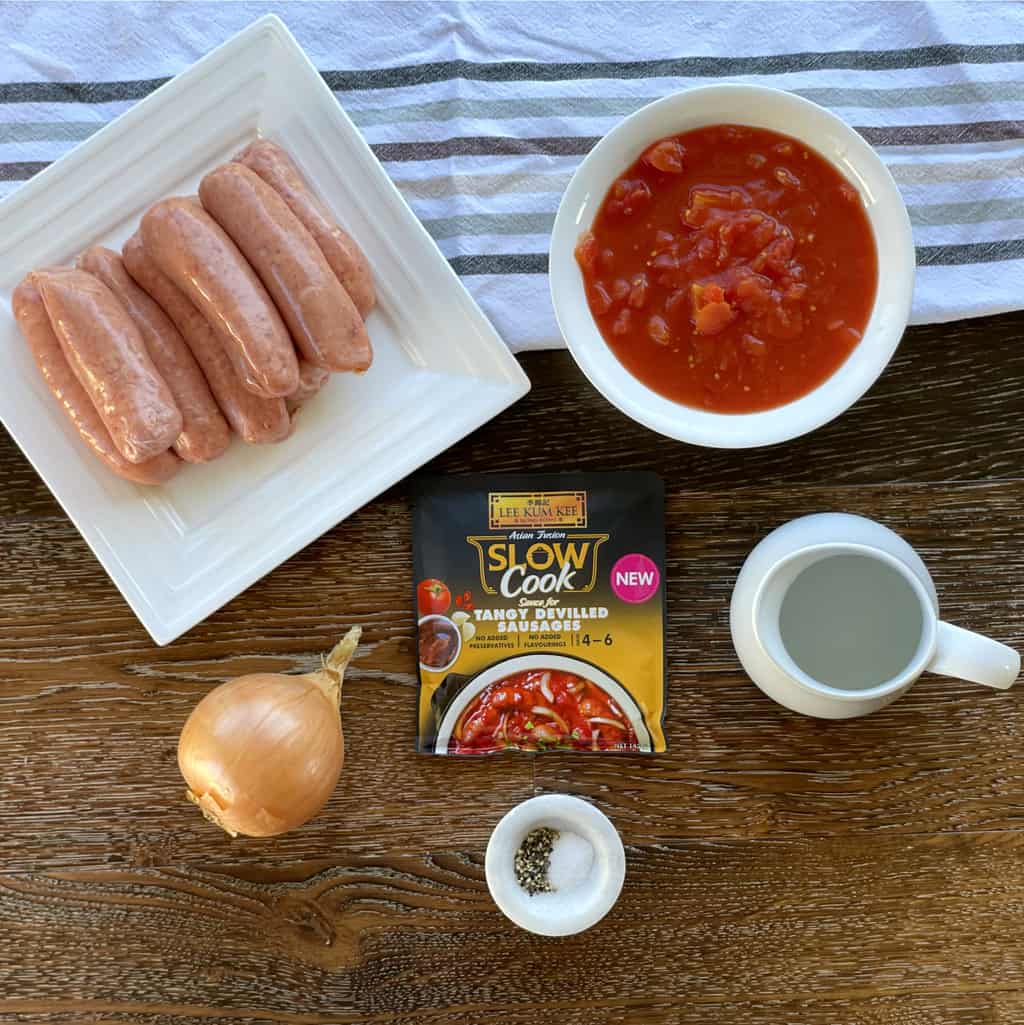 The sausages cook quickly in the slow cooker – just two hours on HIGH or 4 on LOW then adding the mashed potatoes and baking until golden brown, this is ultimate comfort food and well worth taking these steps.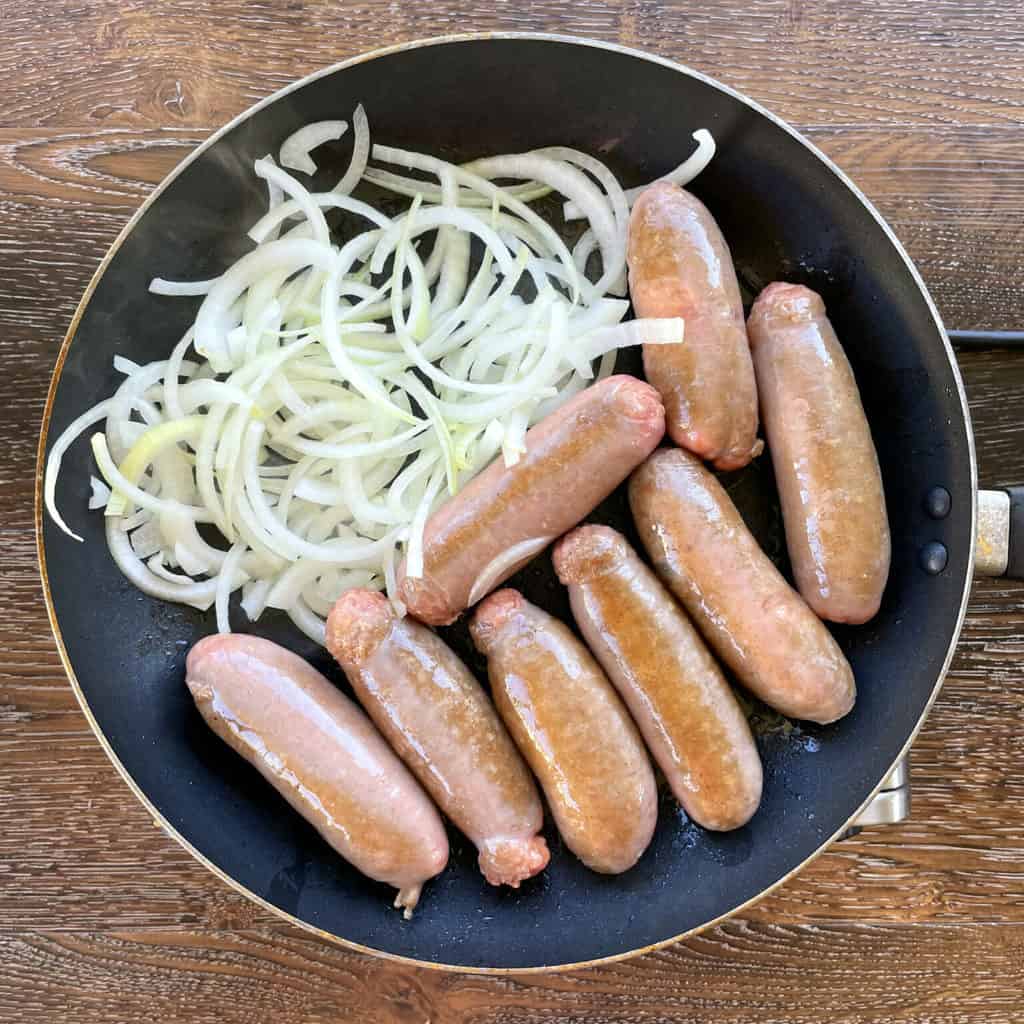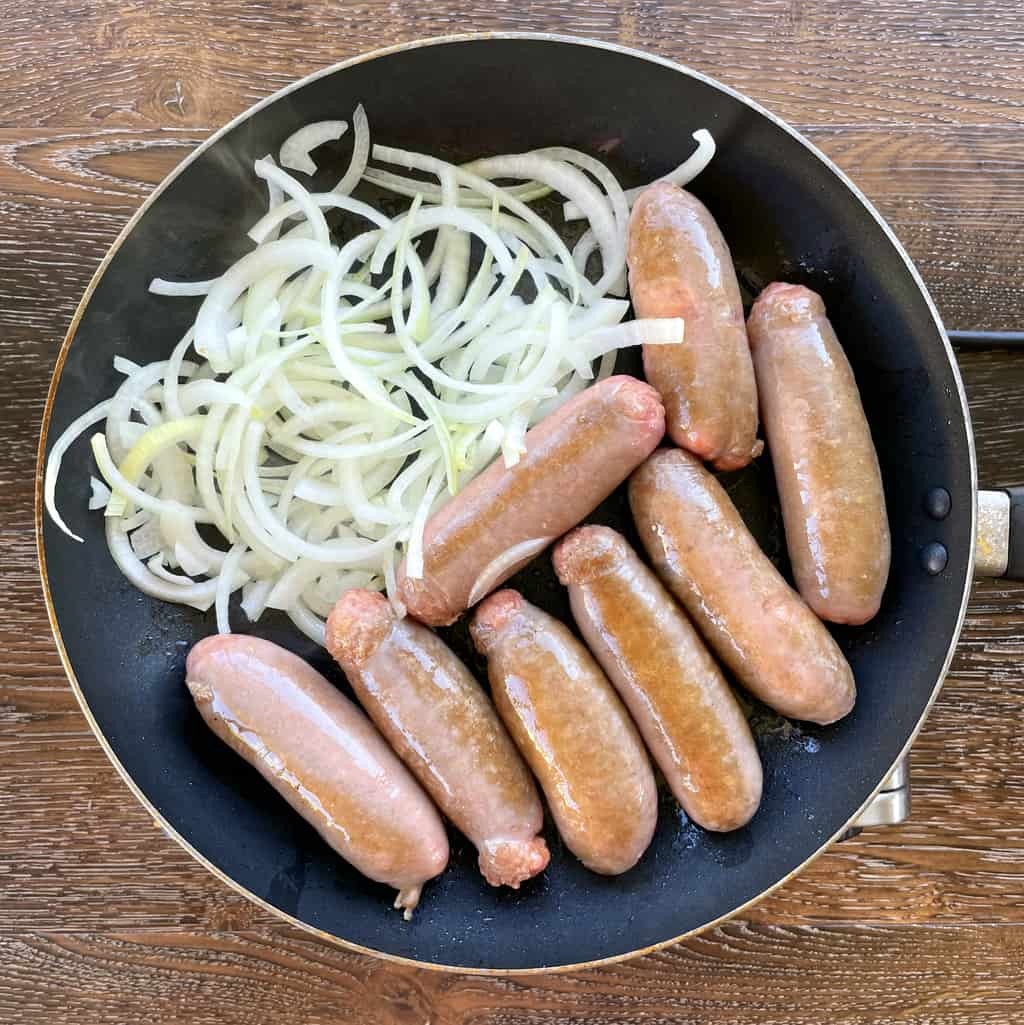 To create the Tangy Devilled Sausages is easy, simply brown off the sausages and onions, then add these to the slow cooker with a combination of crushed tomatoes, the Tangy Devilled Sausages ready sauce and some water. Then pop on the lid and leave the slow cooker to do all the work!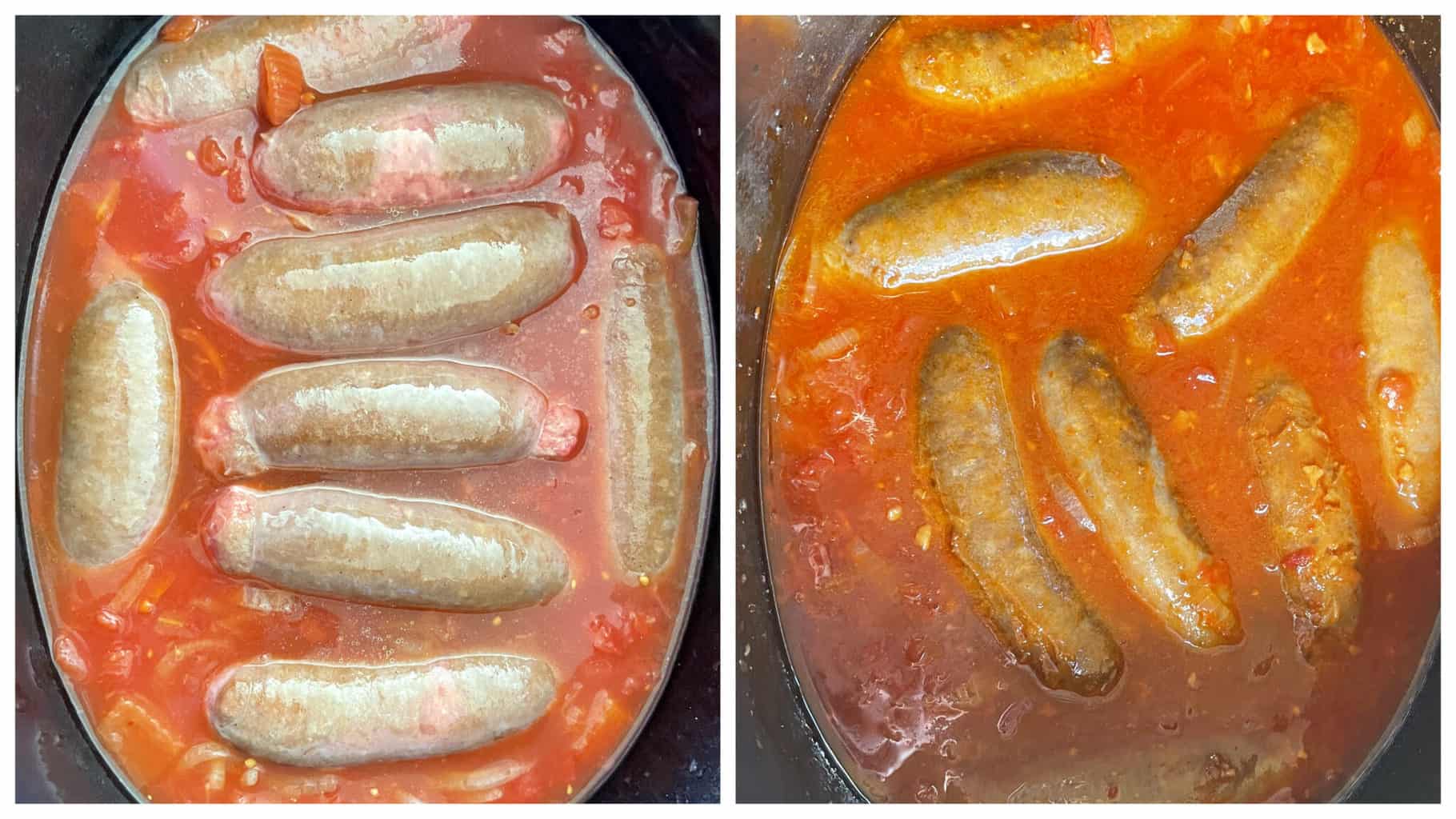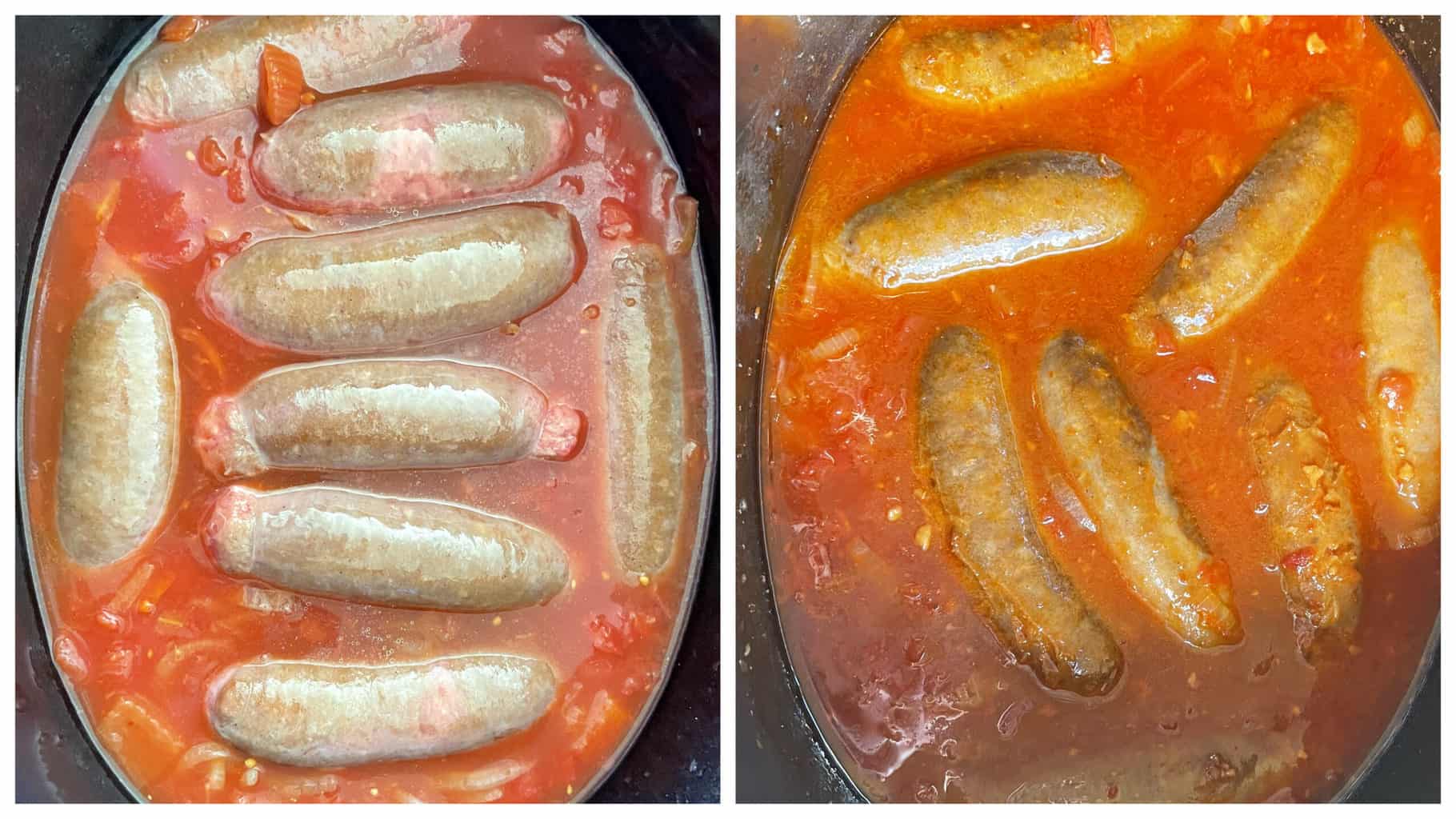 Near the end of the cooking time prepare the mashed potatoes and fire up the oven. I have diced the cooked sausages as it makes it simple to serve, popping these into an oven dish then pouring over the thickened sauce.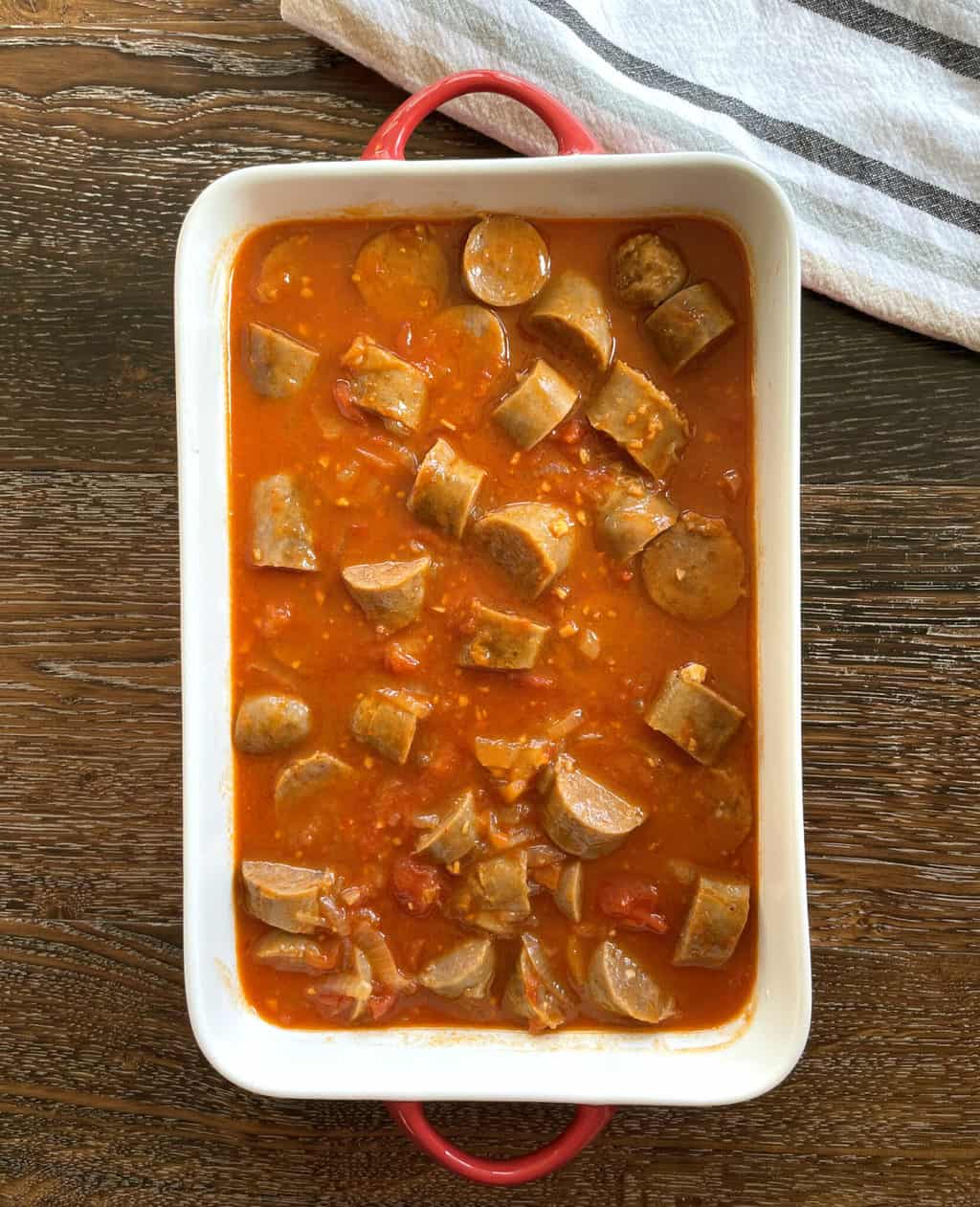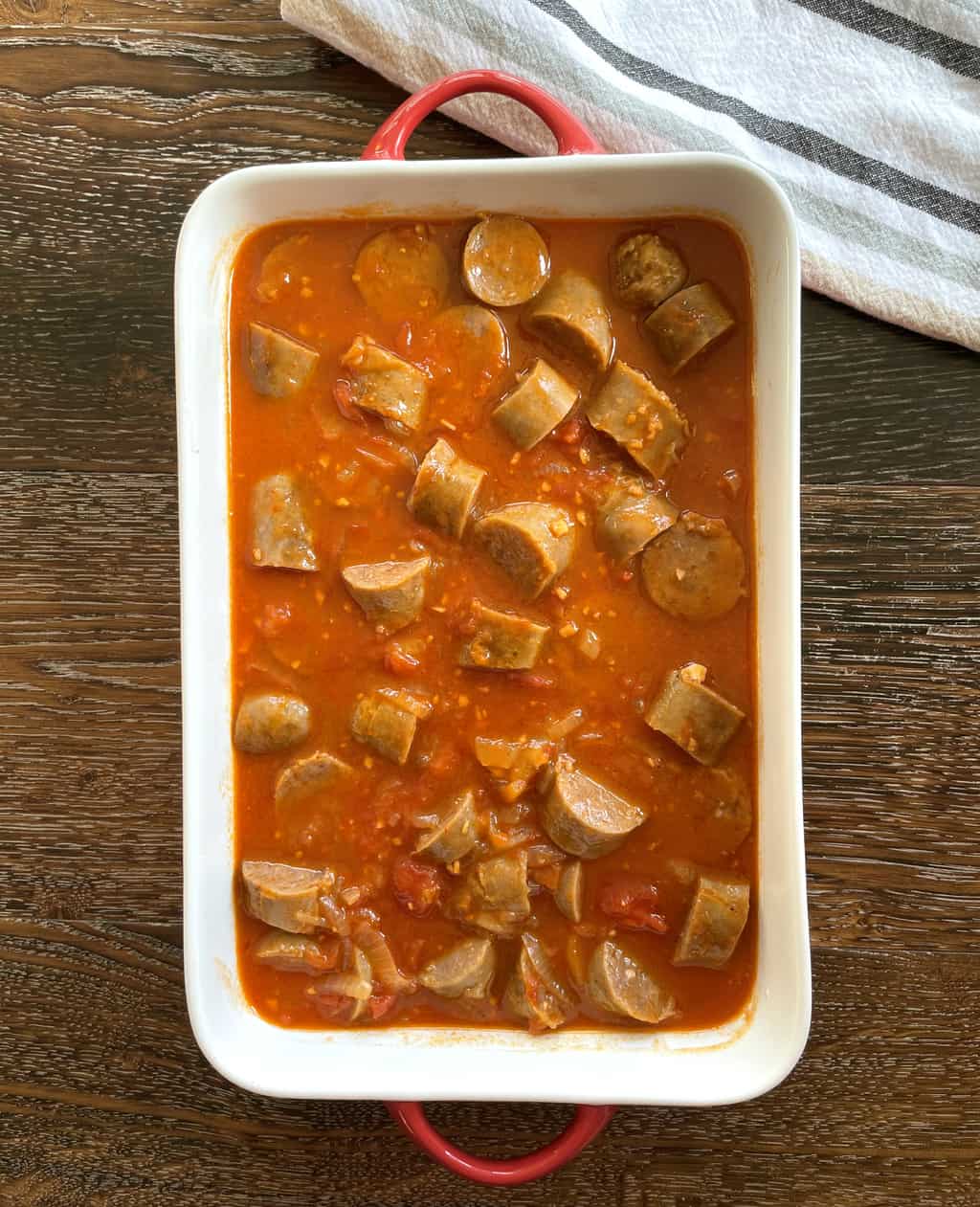 The key to the mashed potato is to make sure it is creamy and no lumps. With the sauce being quite liquid you want to dollop the mashed potato all over the top in small piles. This makes it easier to spread without disturbing the meat mixture underneath.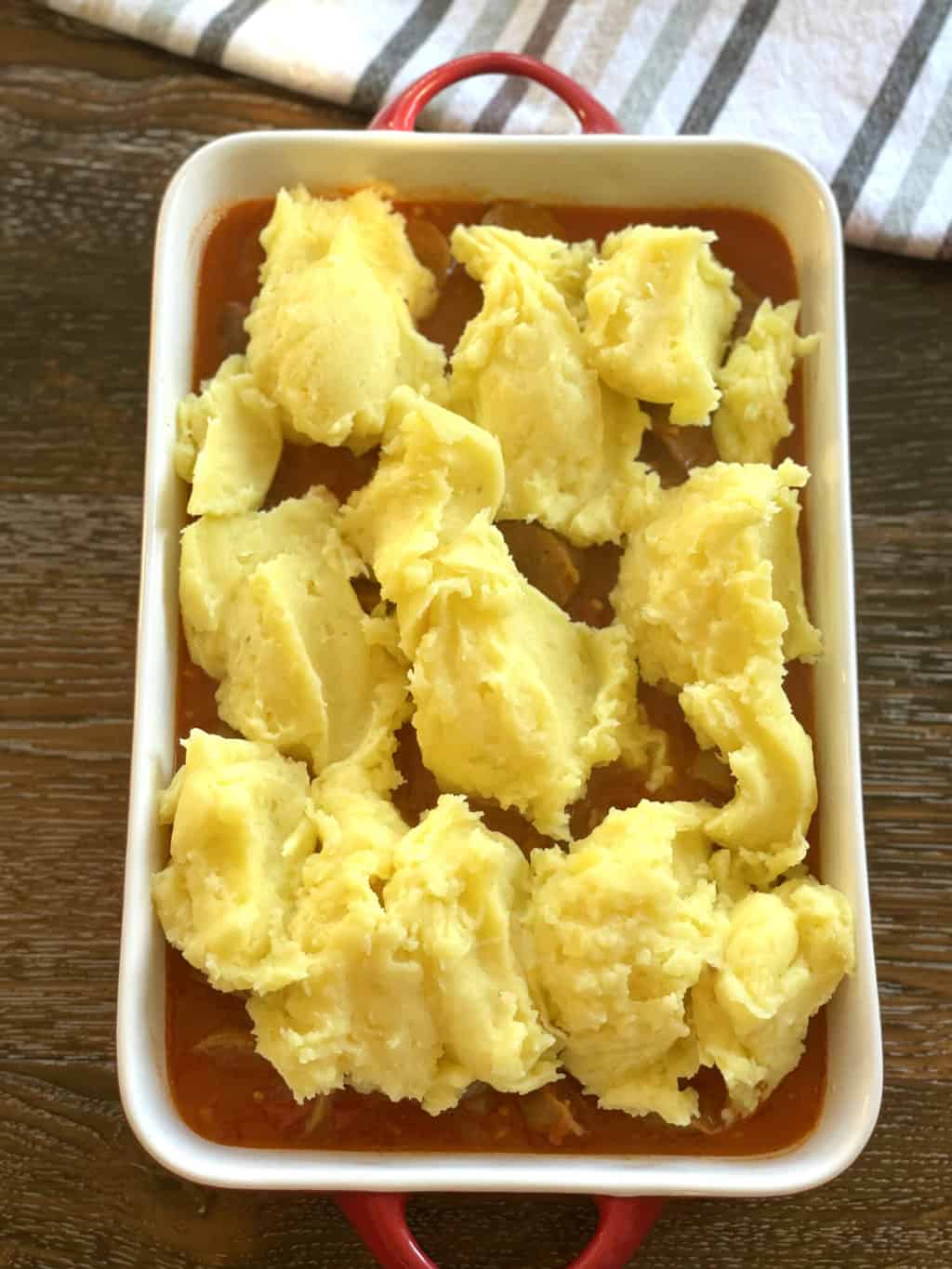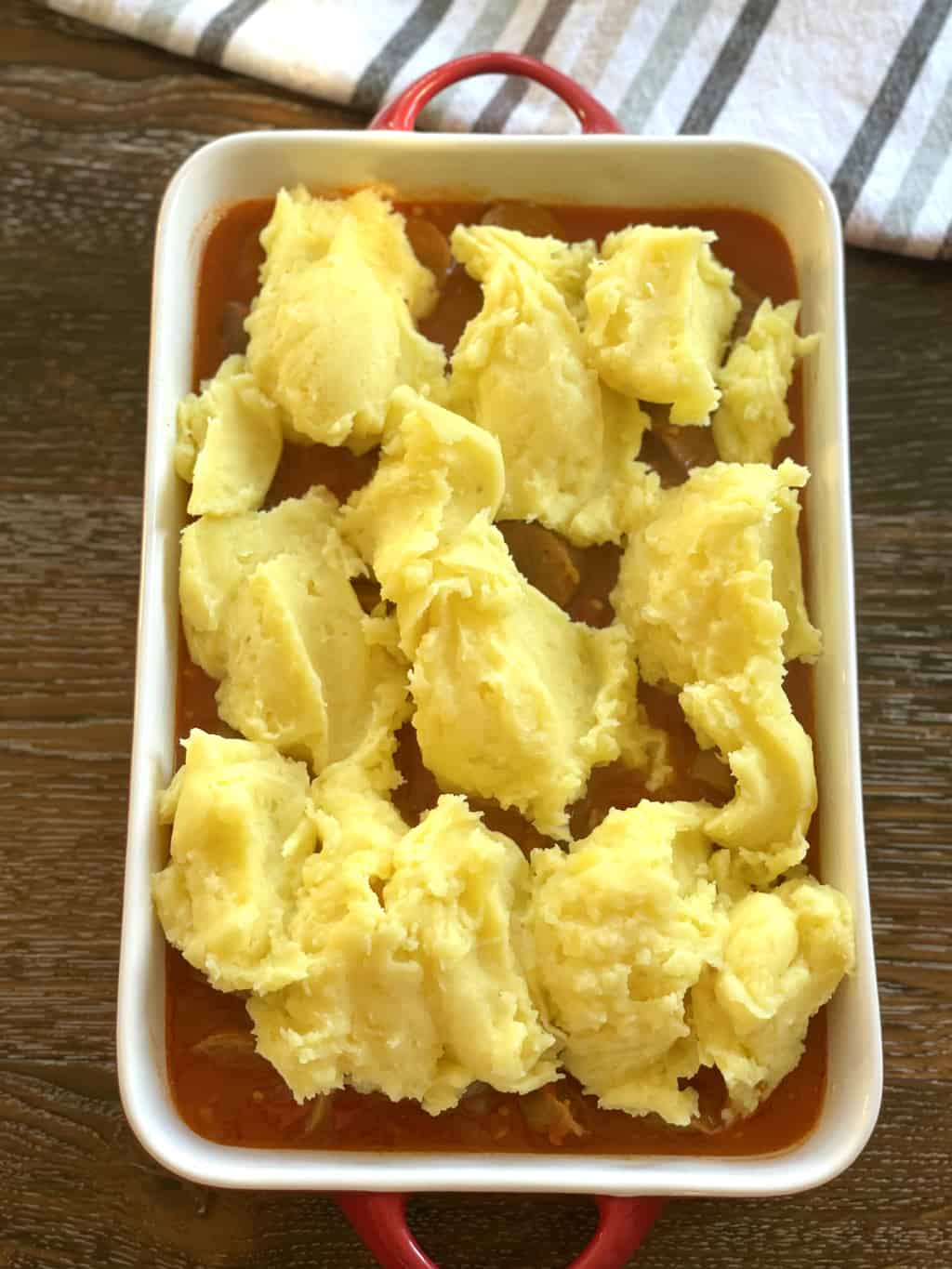 I then use a fork to create a rough finish so that this becomes golden brown when baked in the oven. You can add a sprinkling of cheese or parmesan or brush over some melted butter to create a delicious golden crust.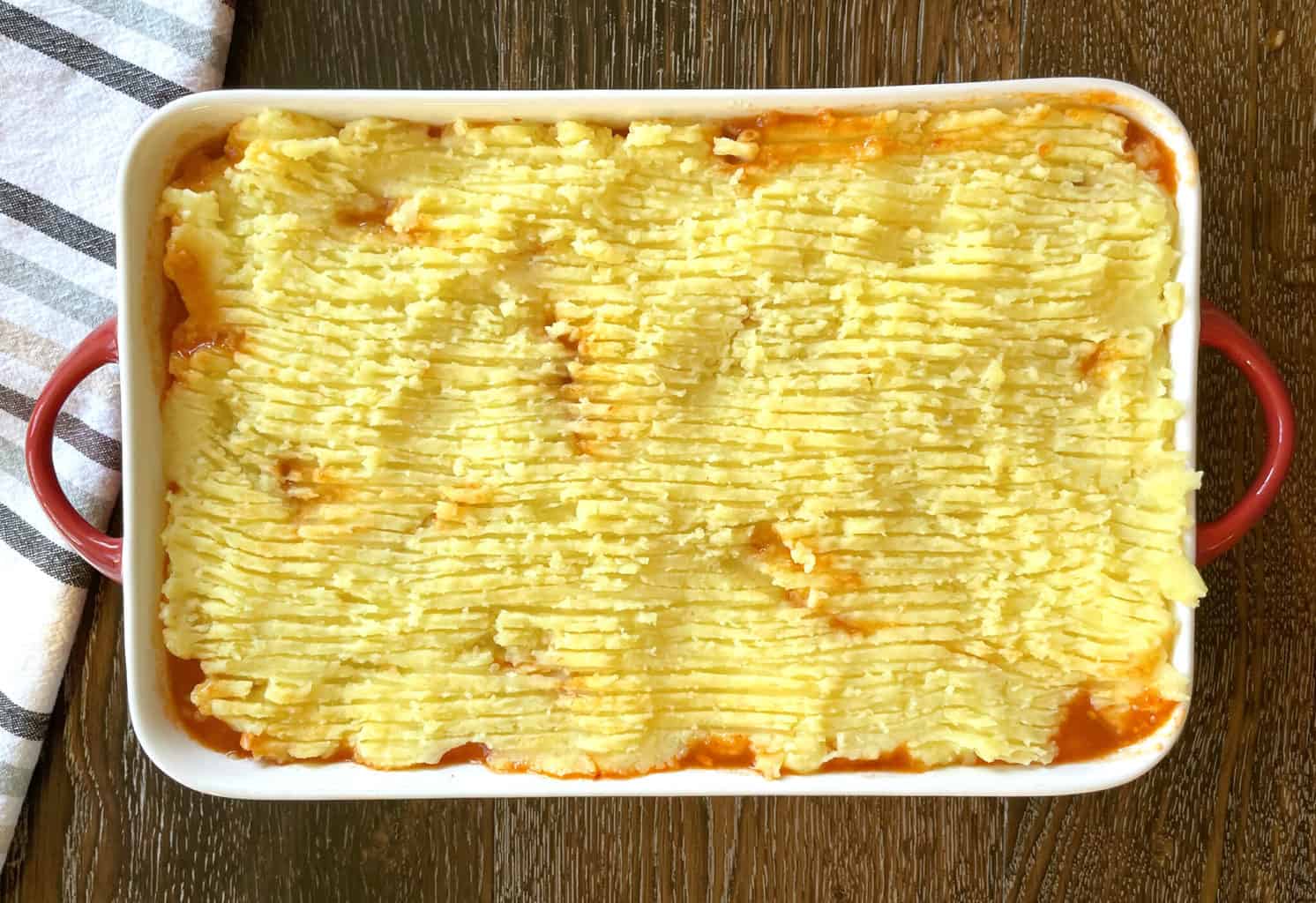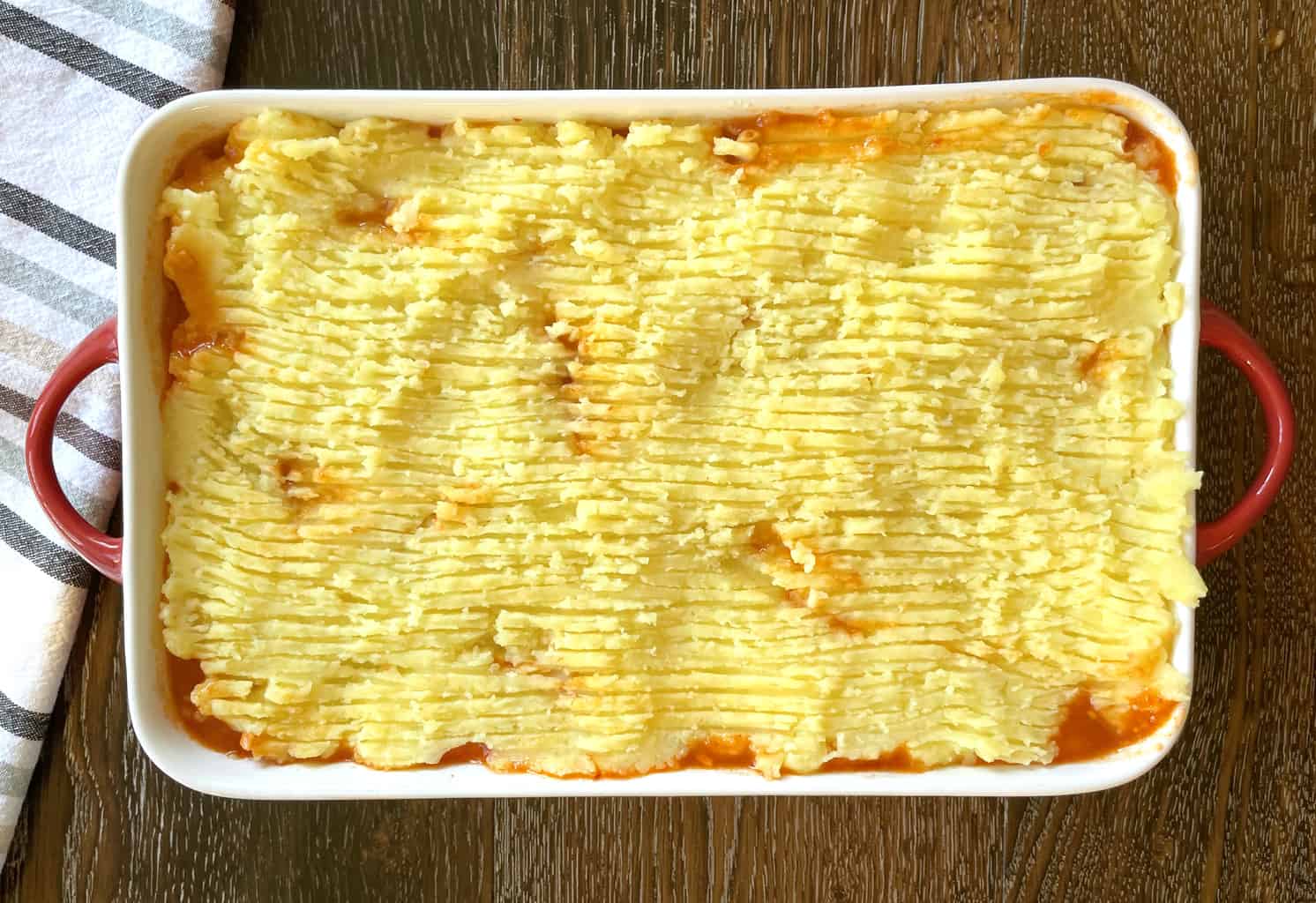 The finished product is a divine combination of creamy mashed potato and a tangy devilled sausages with a sauce that is absolutely delicious. I just know this will become a family favourite and highly recommend you seek out this Slow Cook sauce in your favourite supermarket.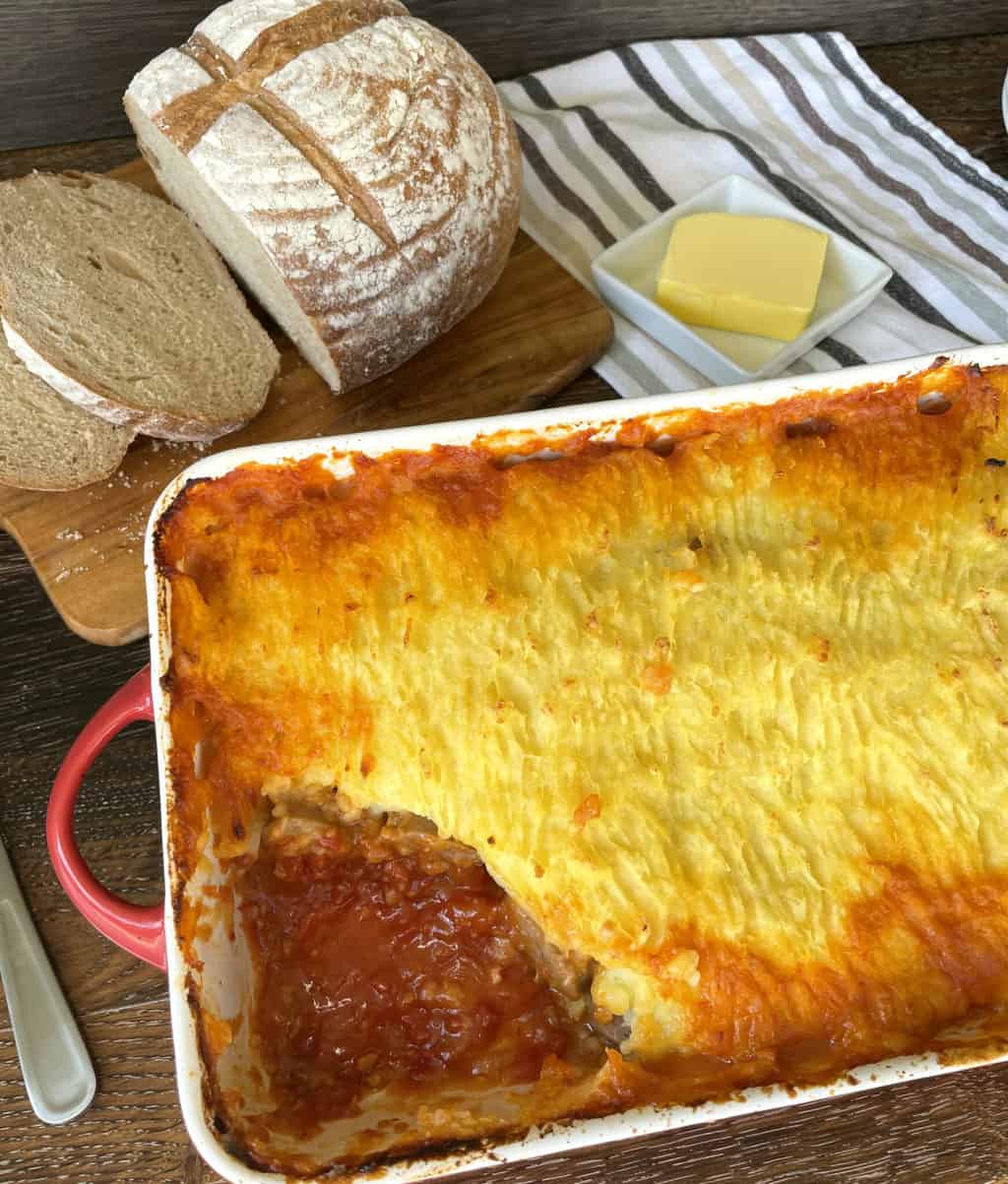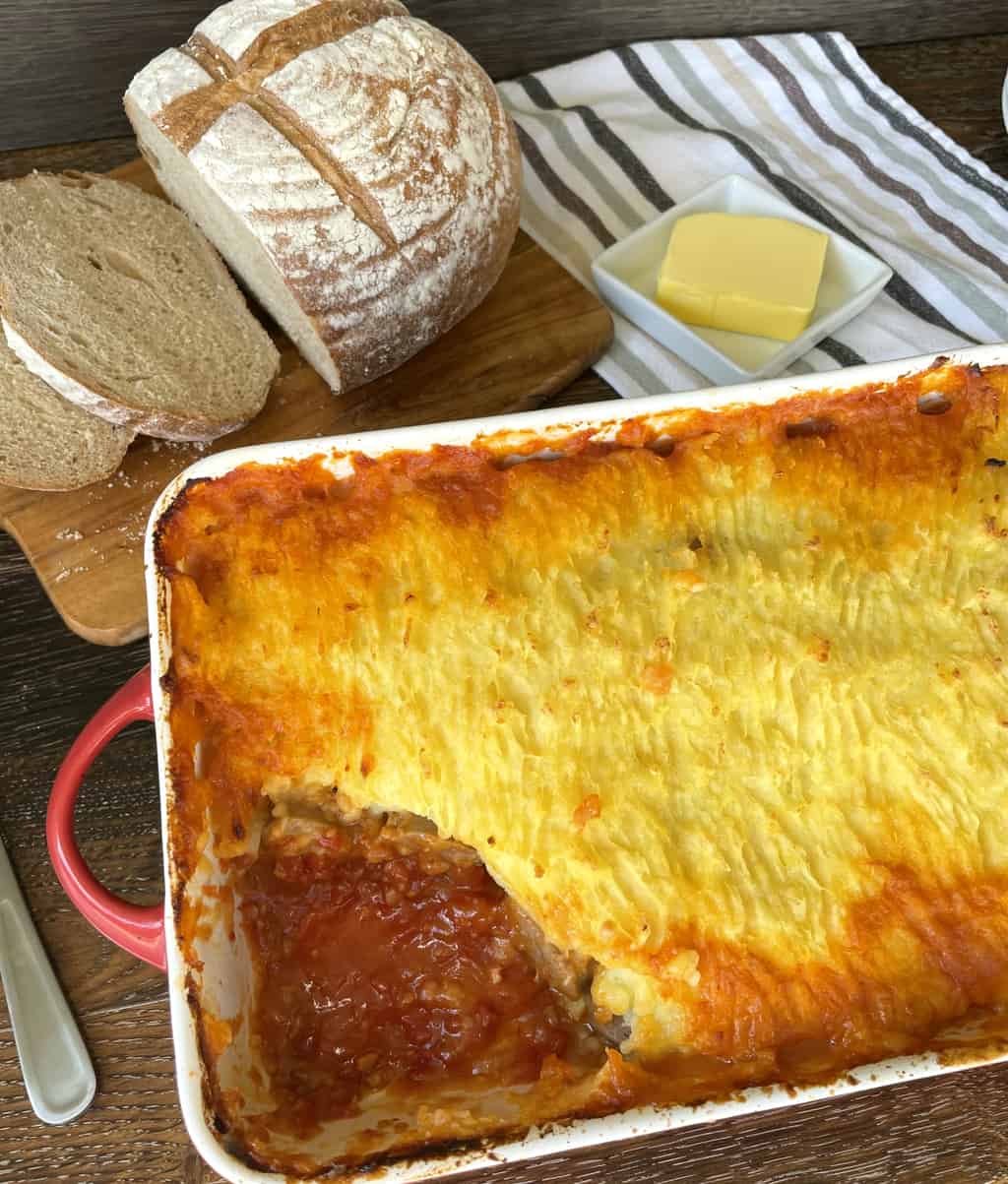 I have yet to find a Lee Kum Kee product we don't love. The quality and flavours are divine.
So onto the recipe for Devilled Sausage Shepherds Pie.
I cannot wait to hear what you think of this one, be sure to let me know when you try it.
A huge thank you to Lee Kum Kee for partnering with me, such a joy to work with, they have become a pantry staple for us now and I love introducing their range to friends and family.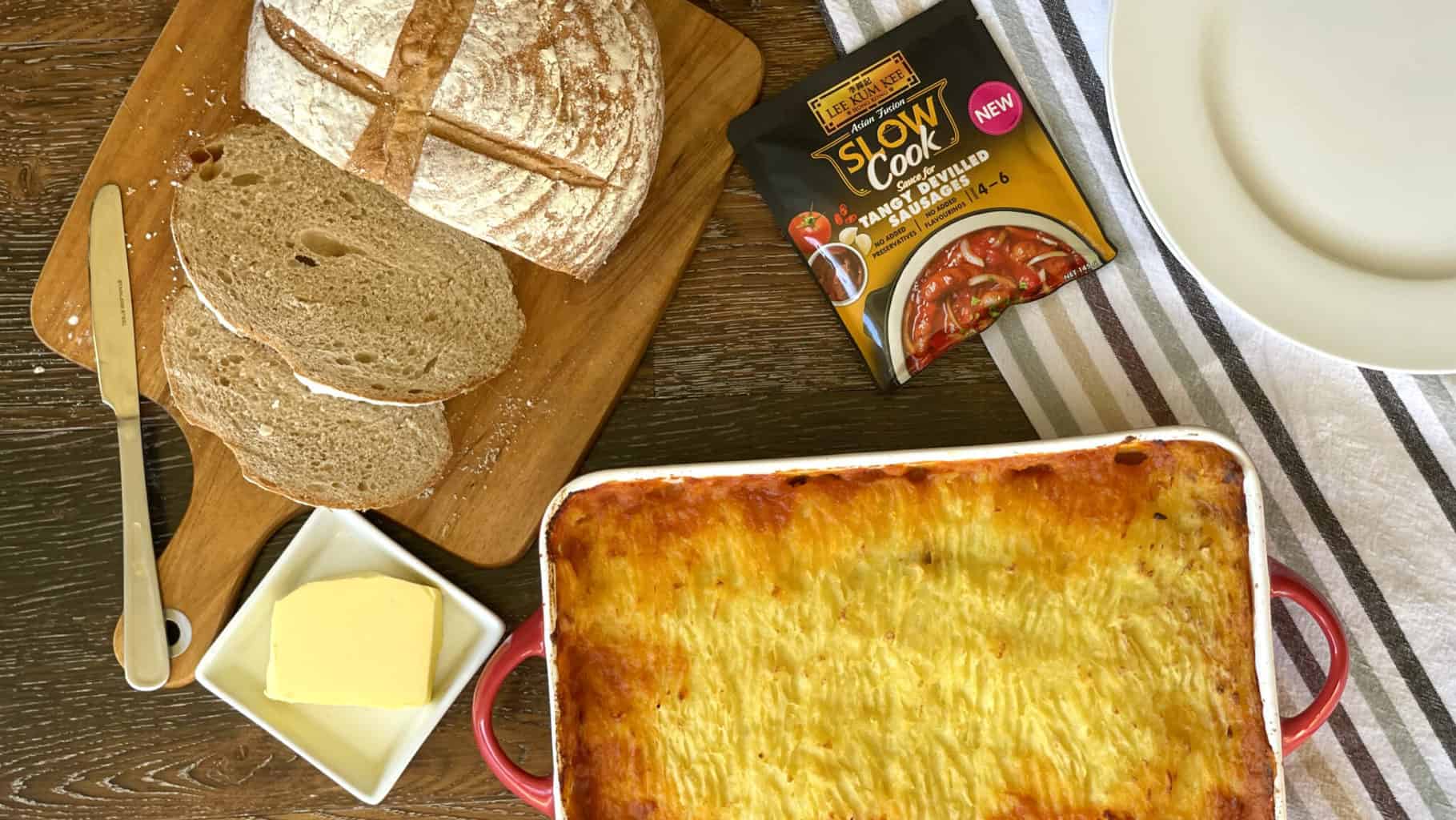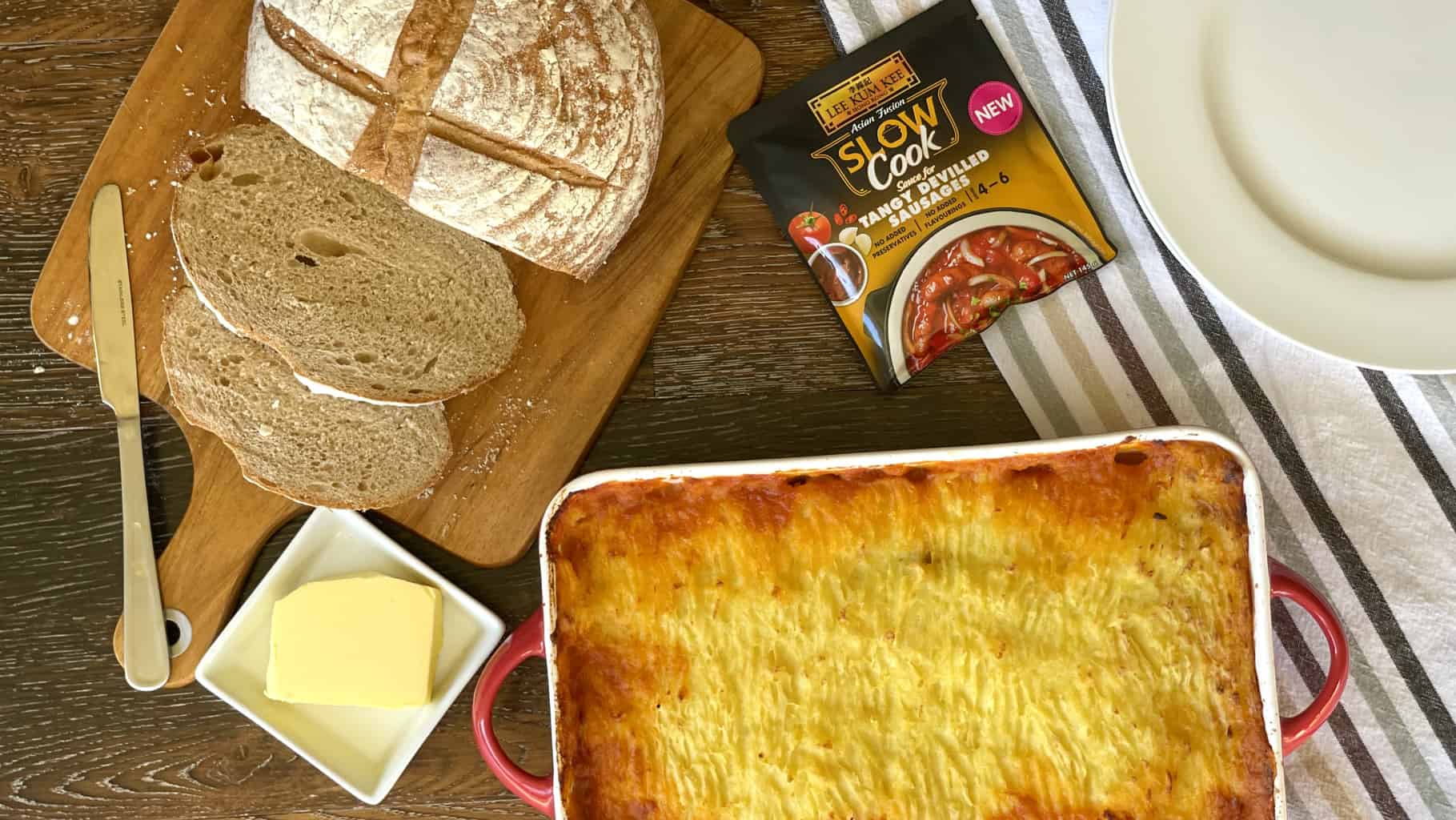 Thank you so much for stopping by to check out my latest recipes on my blog. If you are not already be sure to follow me on Facebook or Instagram for more deliciousness, and you can register your email in the subscription box below to receive all my recipes as I publish them.
Happy Baking
Anna
PIN IT! PINTEREST