These pinwheel sandwiches are a fun way to update your lunchboxes as we head back to school!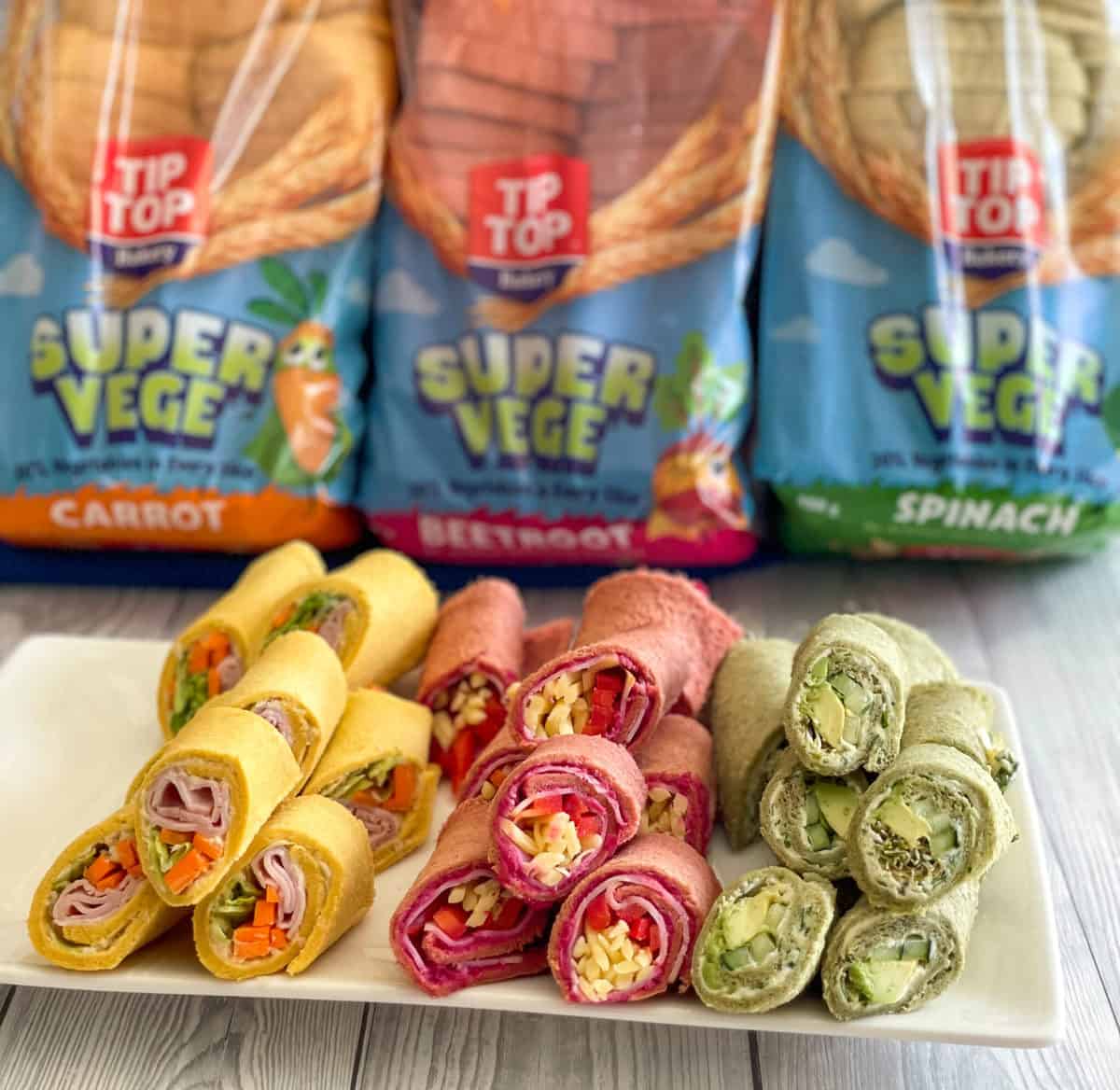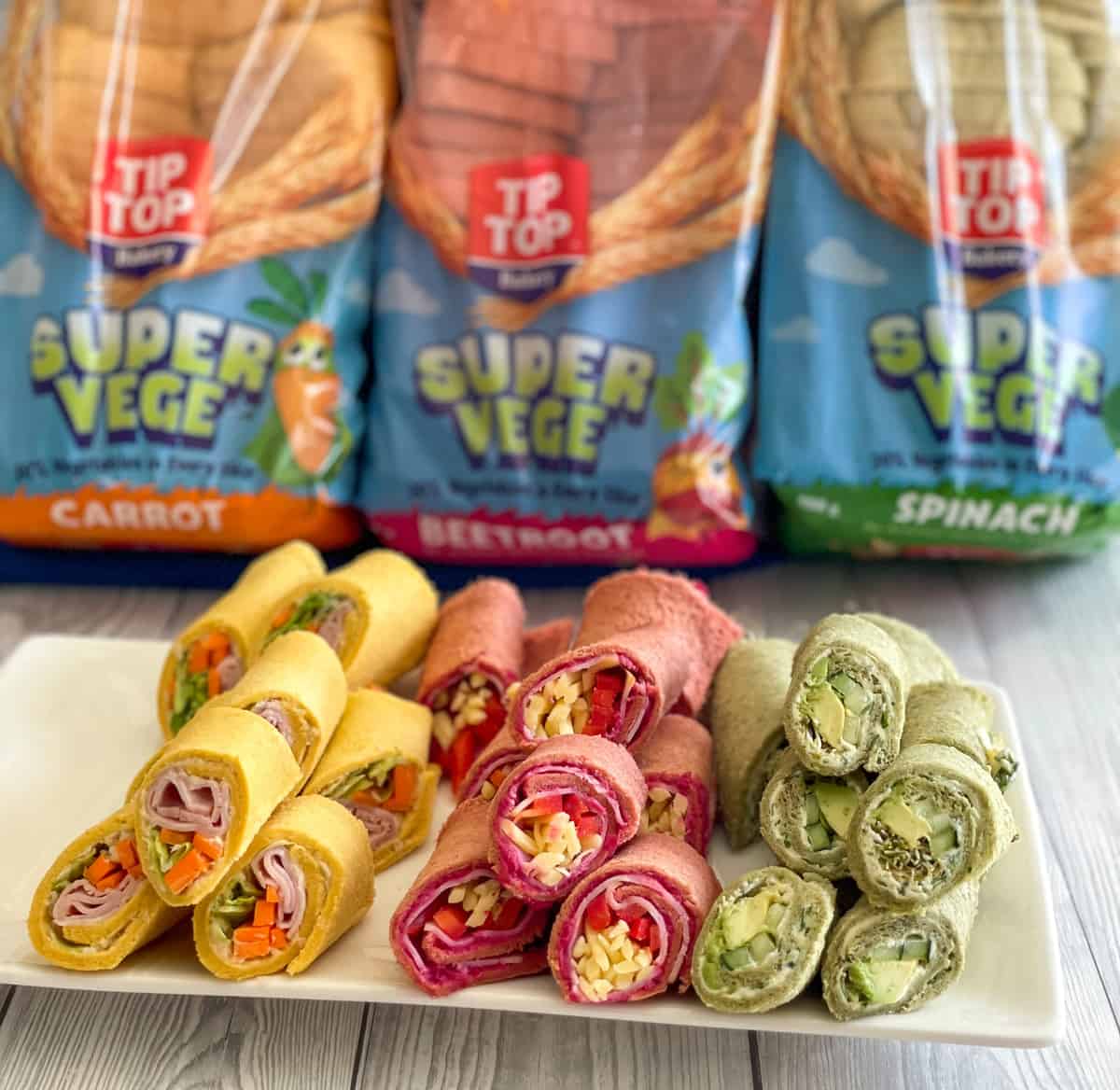 This post has been sponsored by Tip Top, but all opinions are my own
Here we go again, back to school and the thoughts of school lunch boxes are at the forefront of my mind. Tip Top have released a fabulous new range of Super Vege bread and asked me to showcase them in a tasty back to school idea.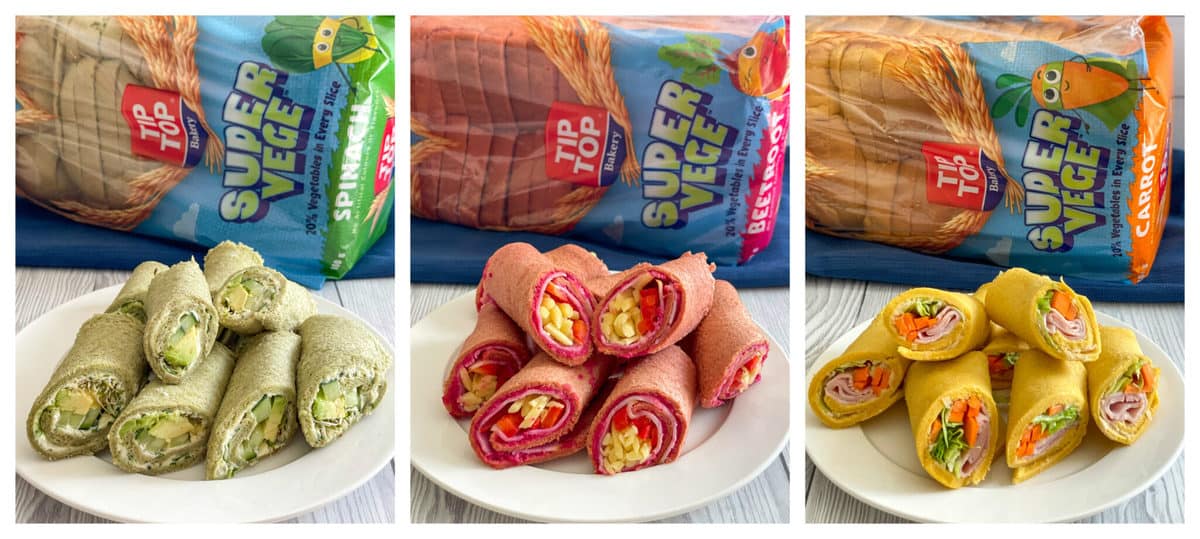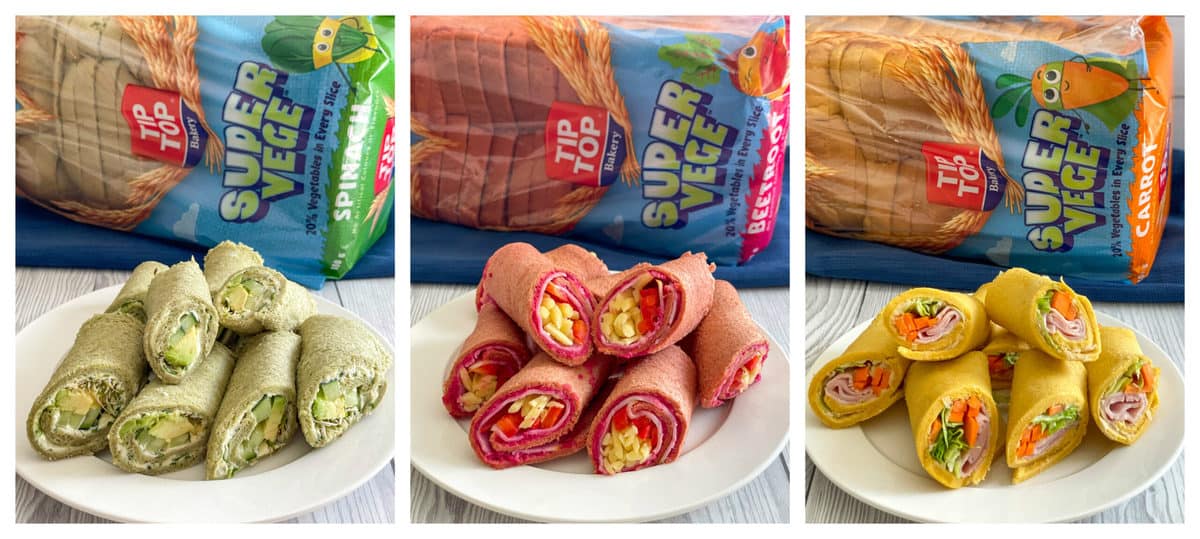 There are three tasty new products in the Super Vege range so it was lovely to show them off in delicious fresh pinwheel sandwiches with 3 different filling ideas. I hope that these give you some inspiration to try a few new things in the lunch box this year.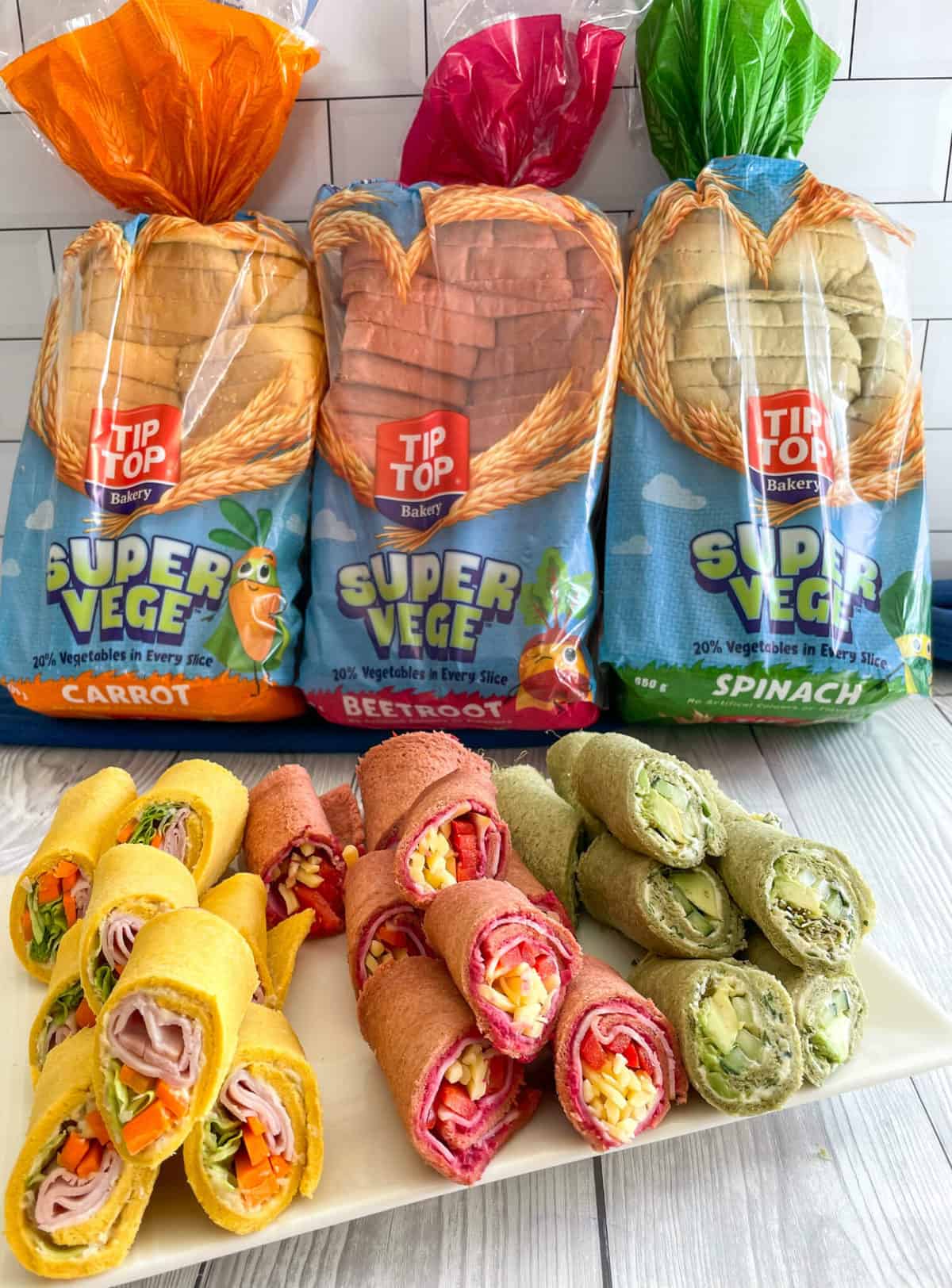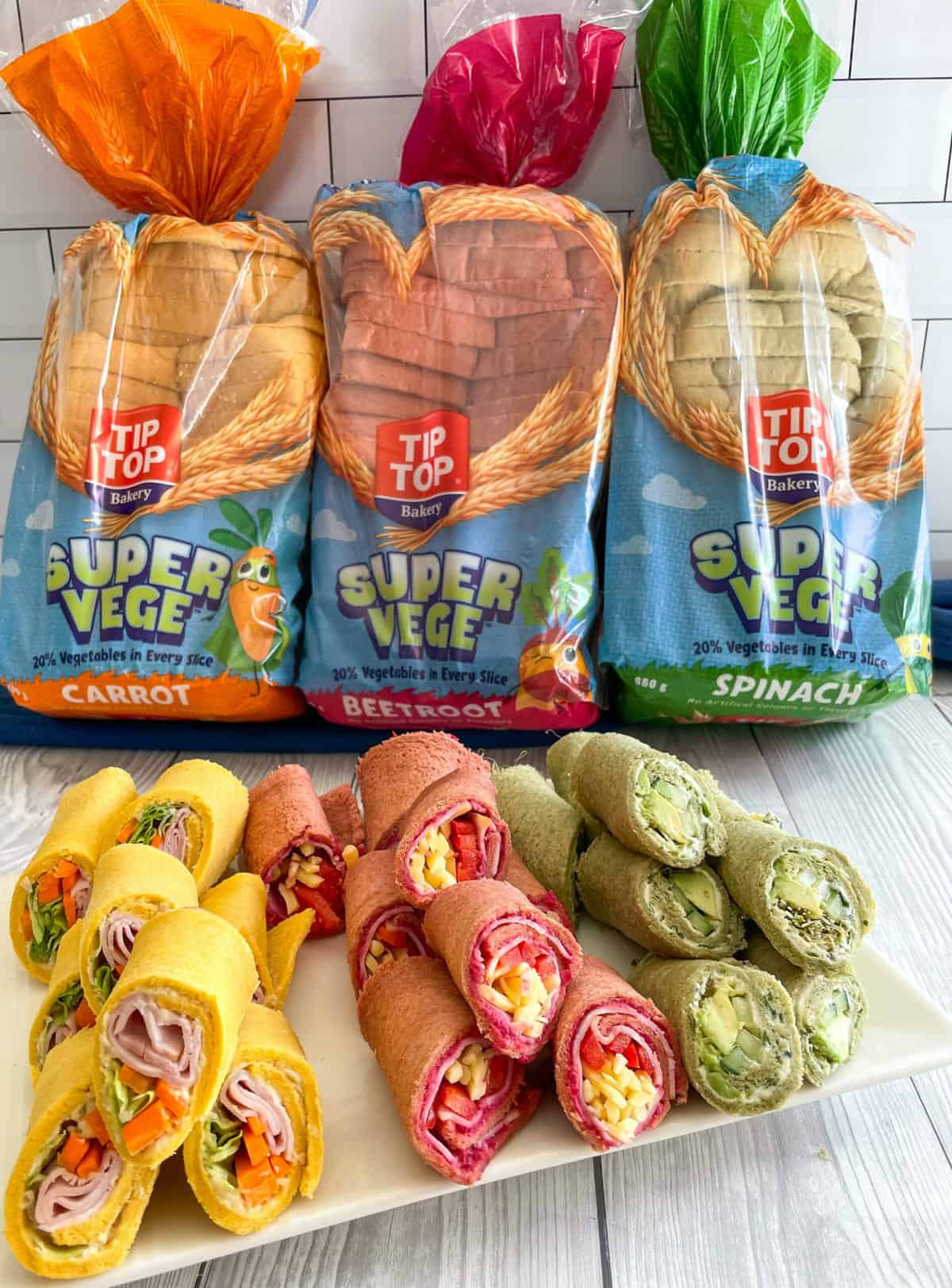 In the Tip Top Super Vege range the three flavours are Beetroot, Carrot and Spinach, and while I can assure you these are really tasty as toast in the morning they lend themselves beautifully to these lovely rolls.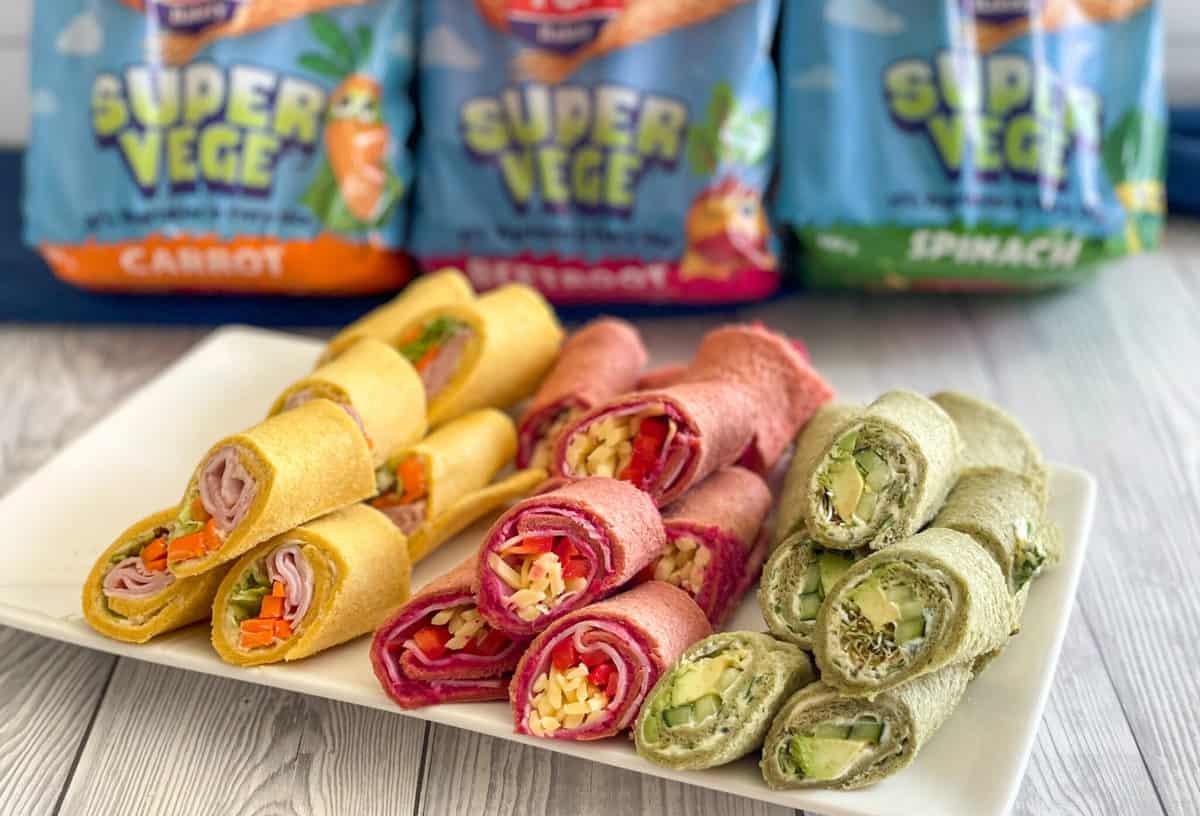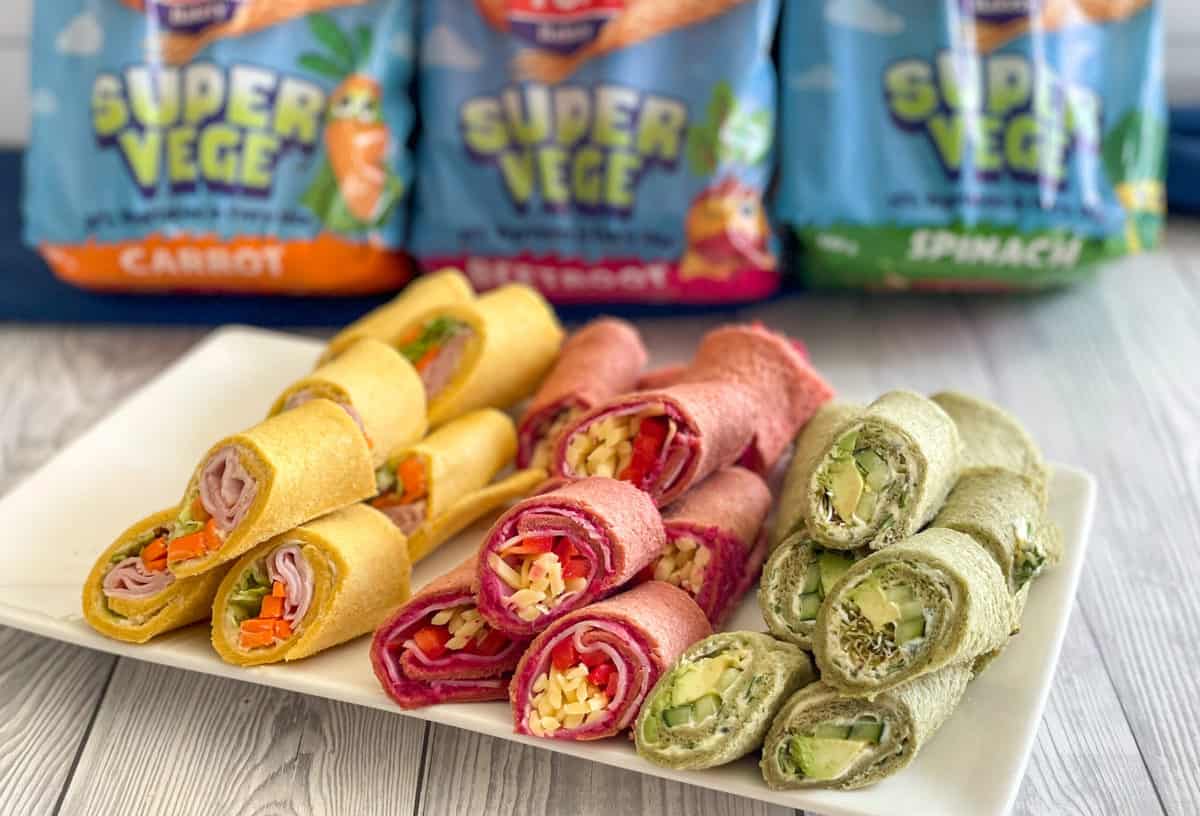 I wanted to show you three different ideas that suits both kids and adults and of course you can create your own.
The three ideas are as follows
On the carrot bread I went more traditional route with flavours, and these were the most popular with the kids
Tip Top Carrot Super Vege Bread

Hummus

Carrots

Lettuce

Ham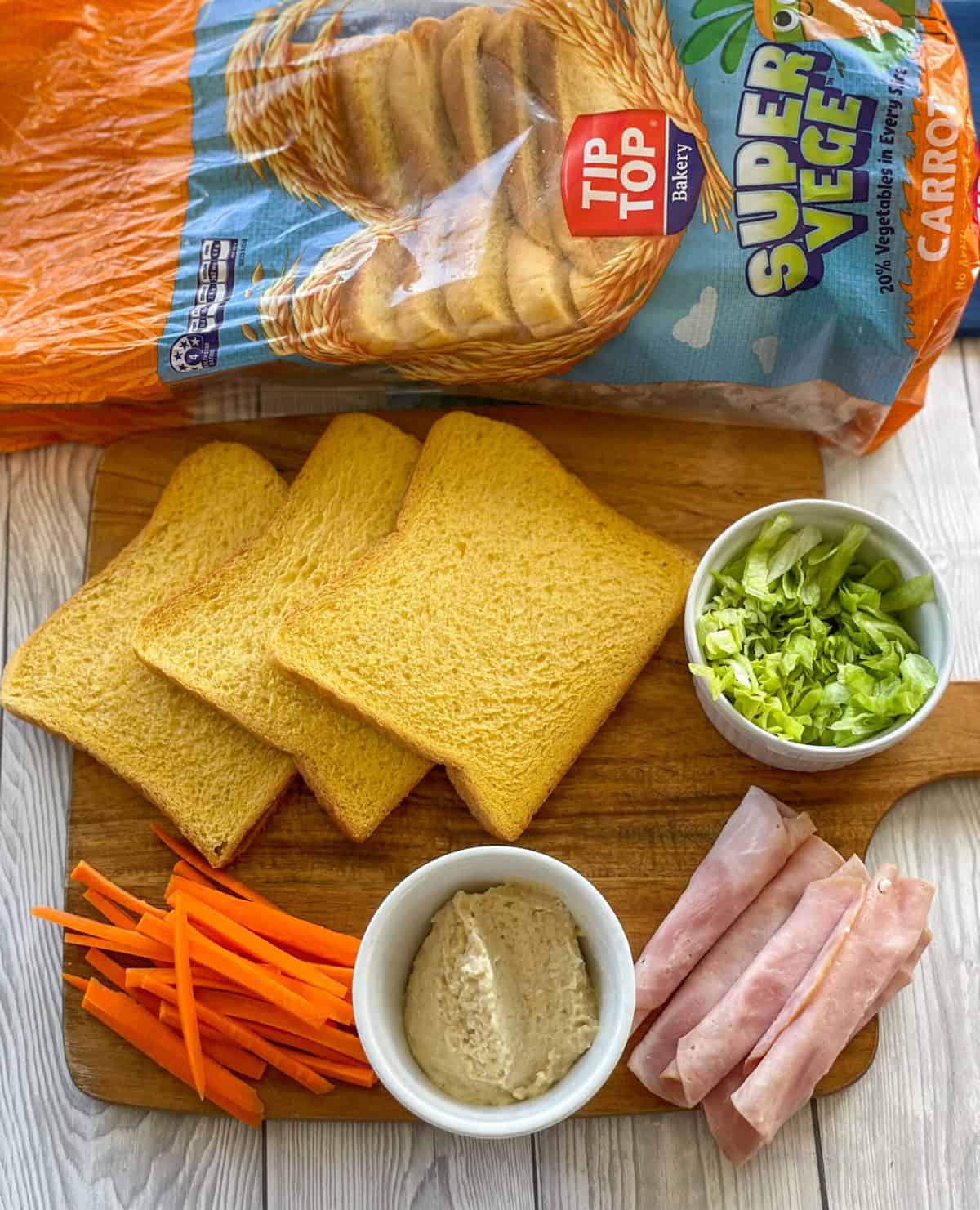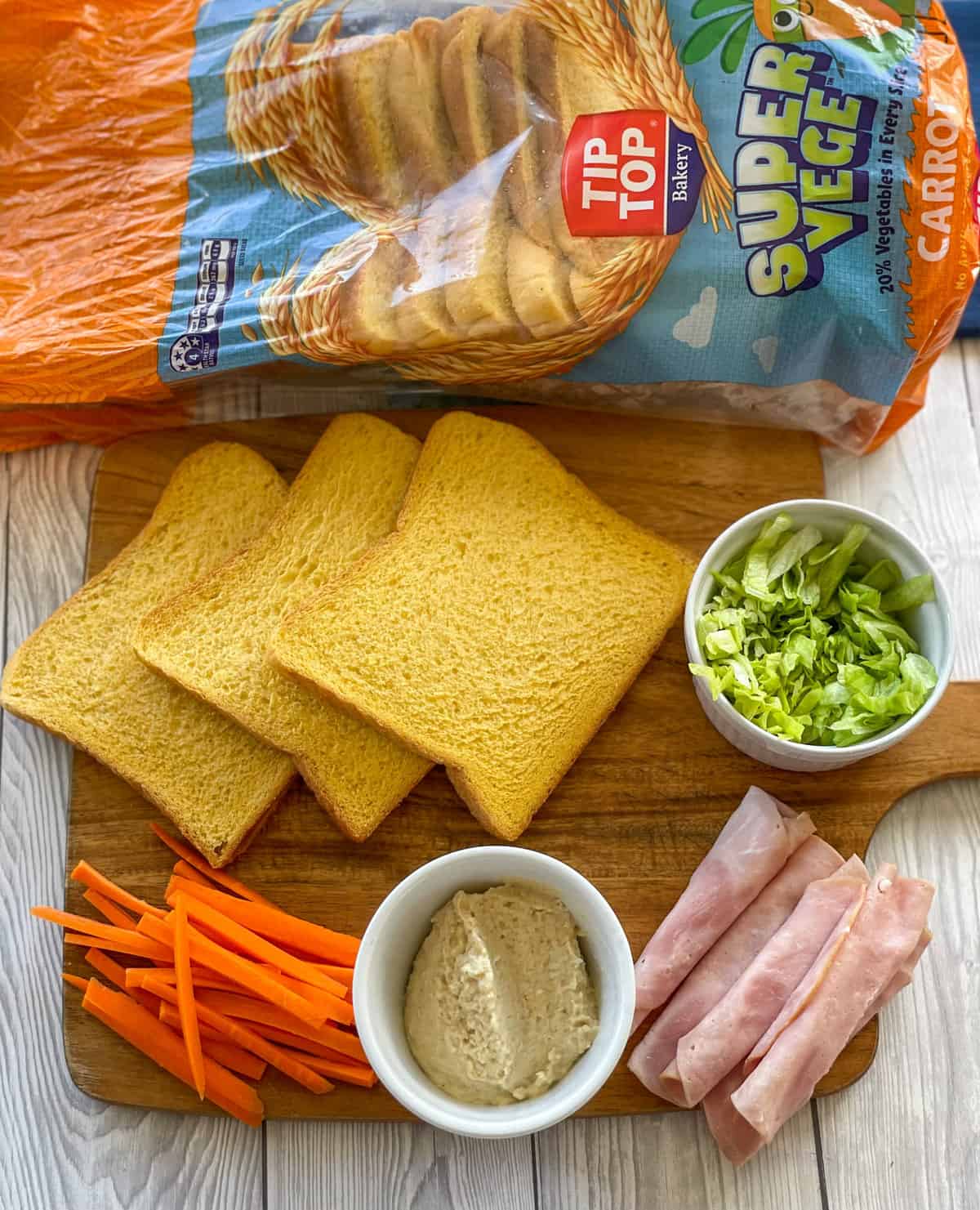 For the Beetroot Bread I was inspired to use one of our favourite dips to further enhance the gorgeous flavour, if you are a beetroot fan, as 2 of my kids are, you will love it
Tip Top Beetroot Super Vege Bread

Beetroot Hummus

Cheese

Sliced Roast Chicken

Red Capsicum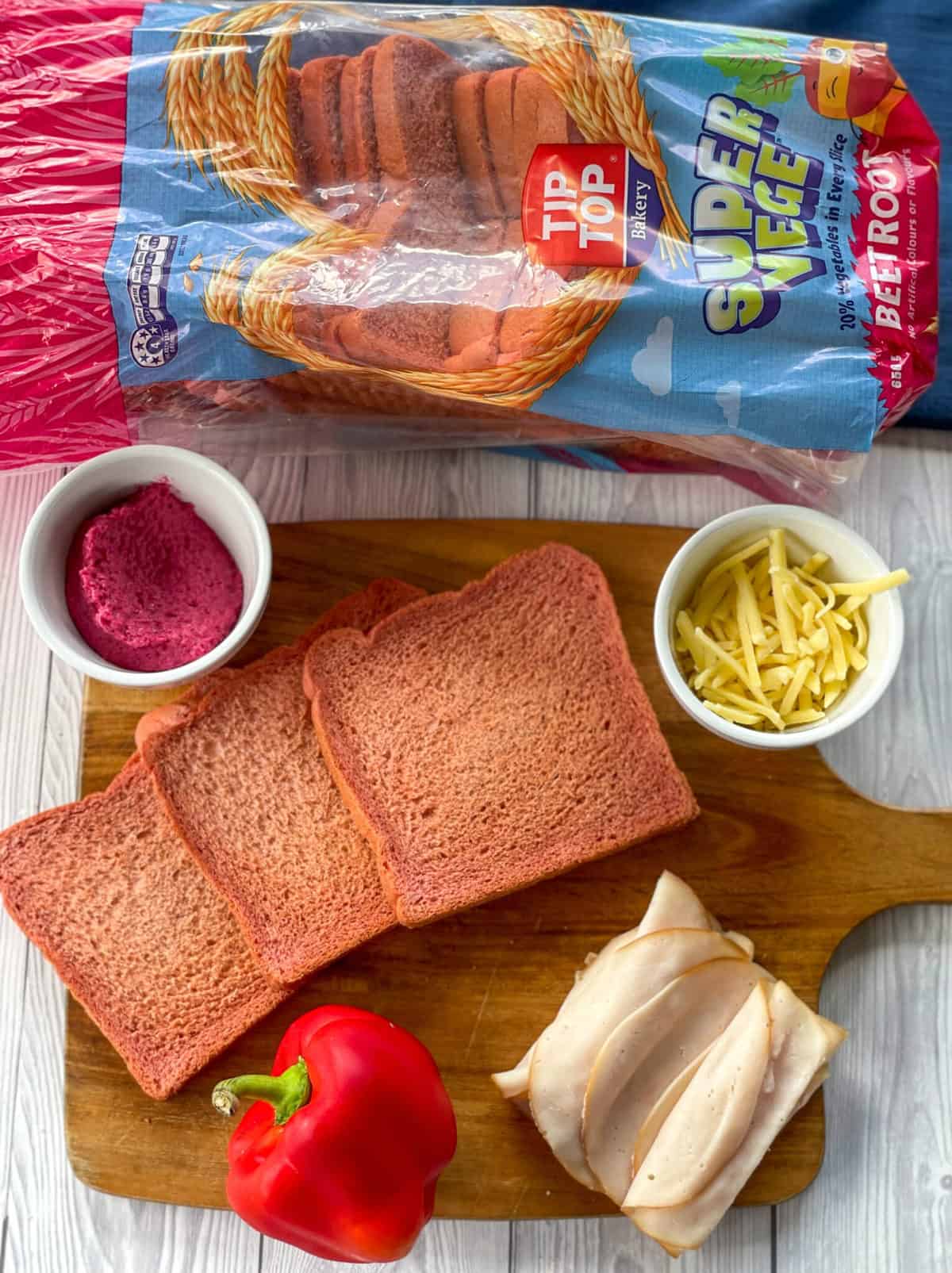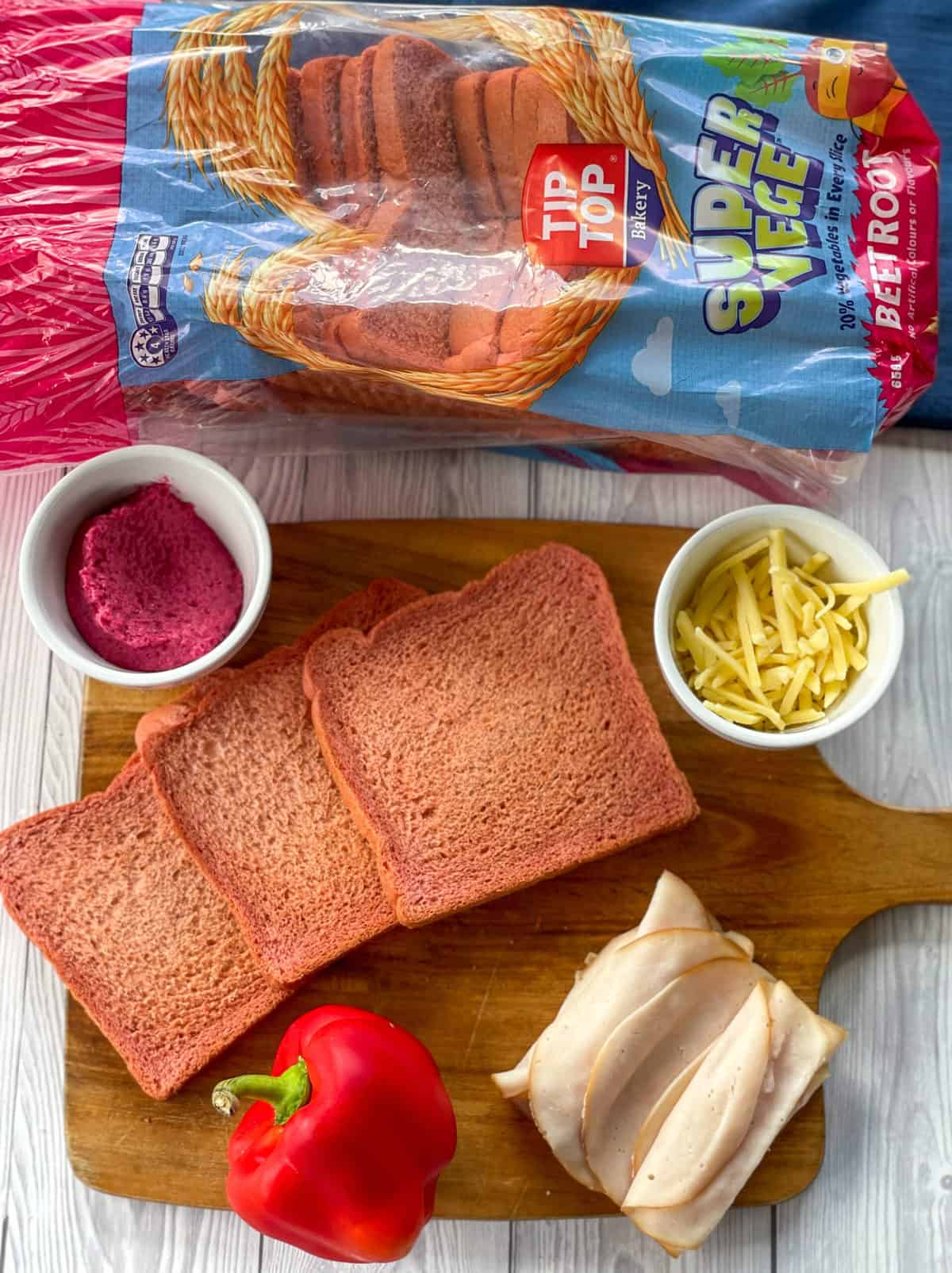 For the Spinach bread I really leant into the green goodness aspect! This was the favourite of my husband and I, lots of lovely flavours and textures at play.
Tip Top Spinach Super Vege Bread

Cream Cheese mixed with finely diced rocket

Cucumber

Avocado

Alfalfa Sprouts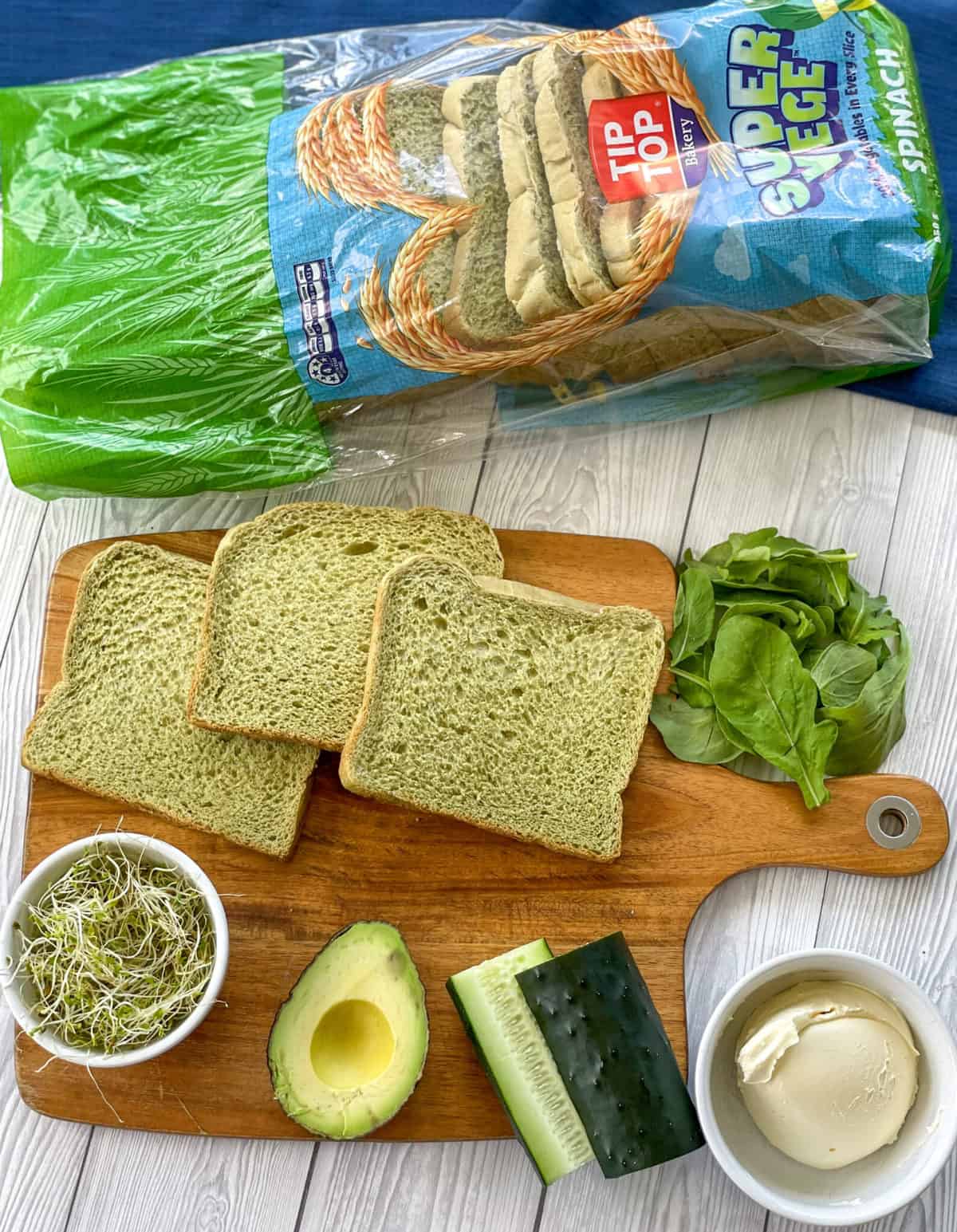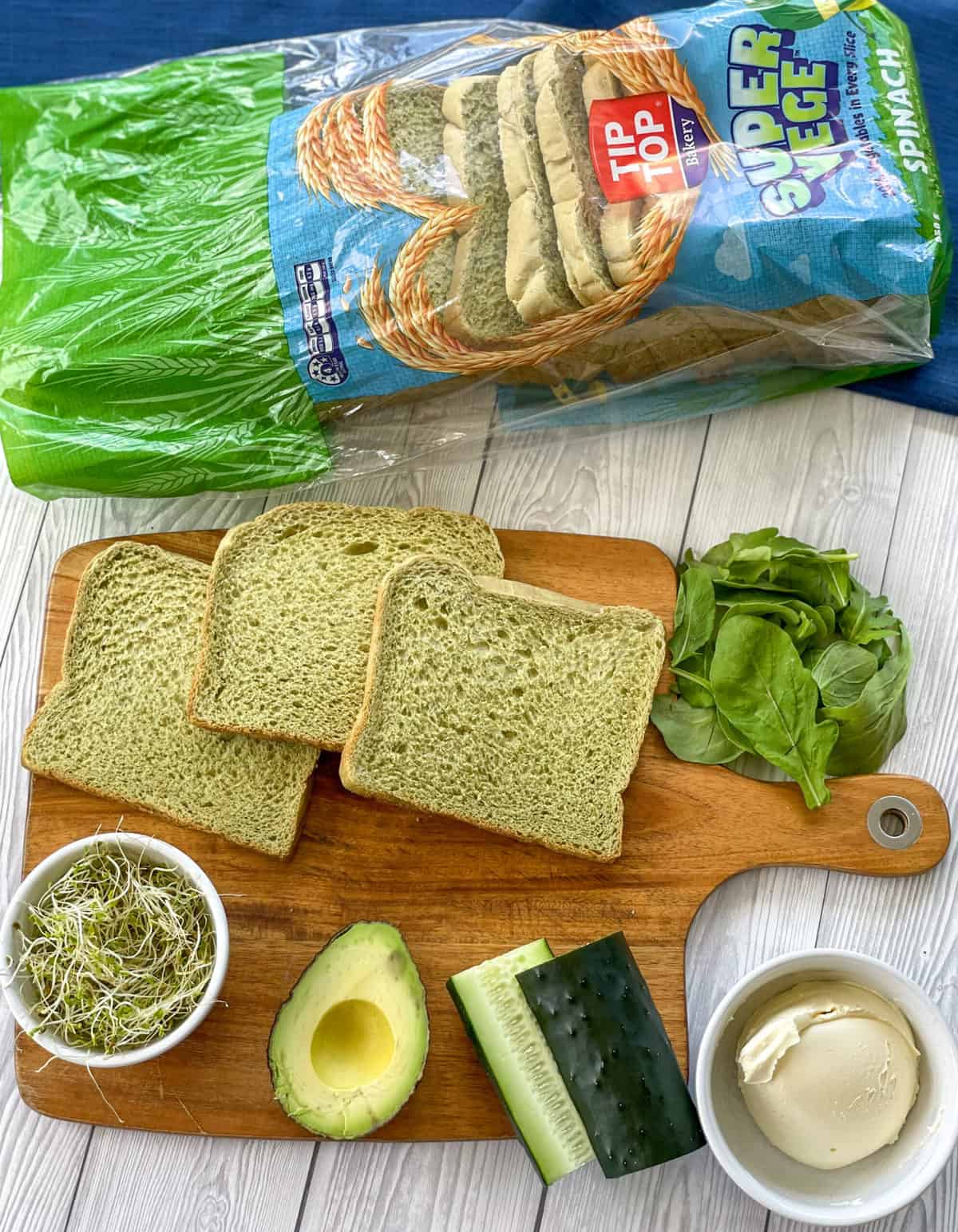 The method for making these is incredibly simple, you can just make a few and have them for lunch boxes or make a whole loaf worth to make a platter of them for an afternoon tea platter.
I love the look of the contrasting colours but also that the bread has 20% vegetables in every slice you can feel good knowing there is even more goodness in their daily vege intake.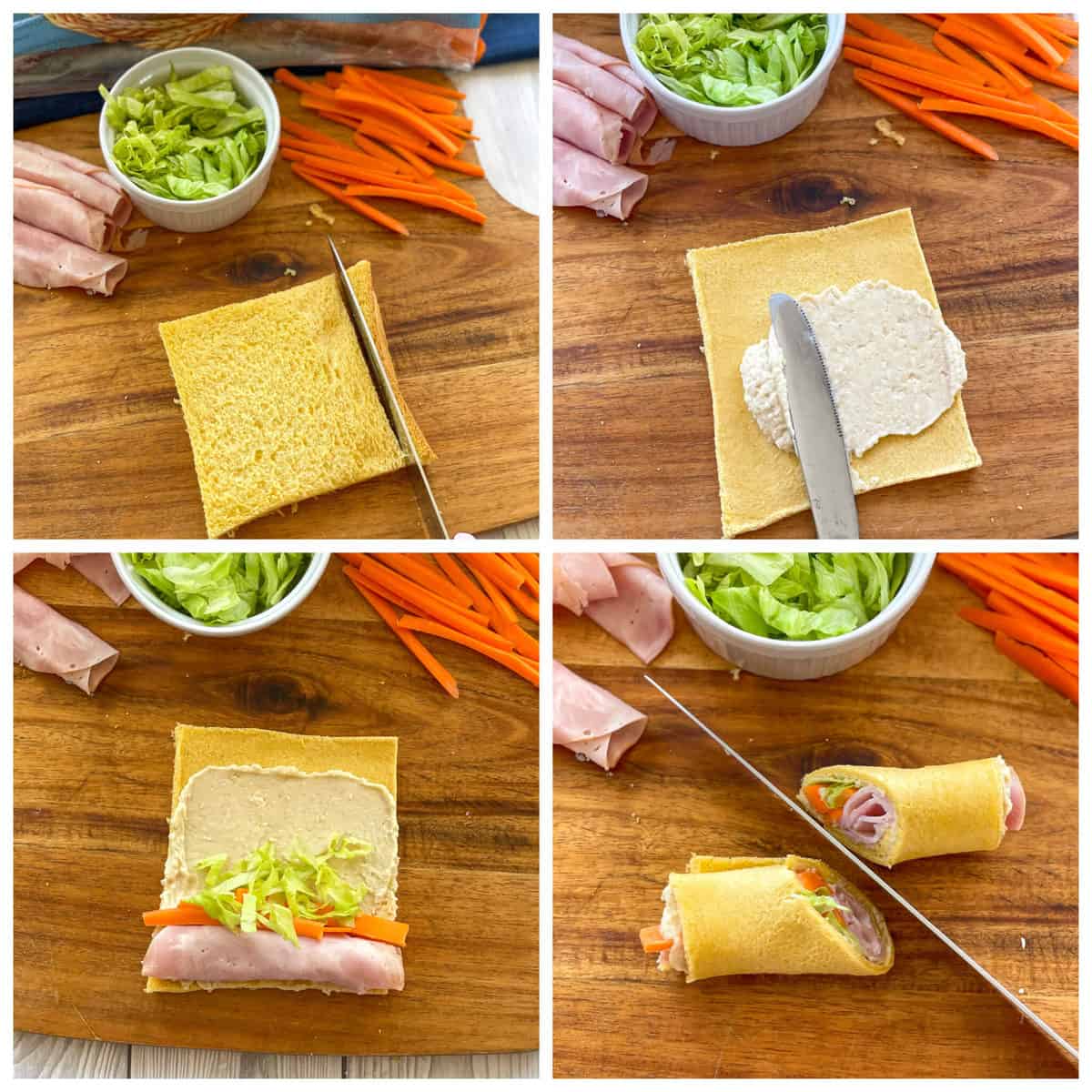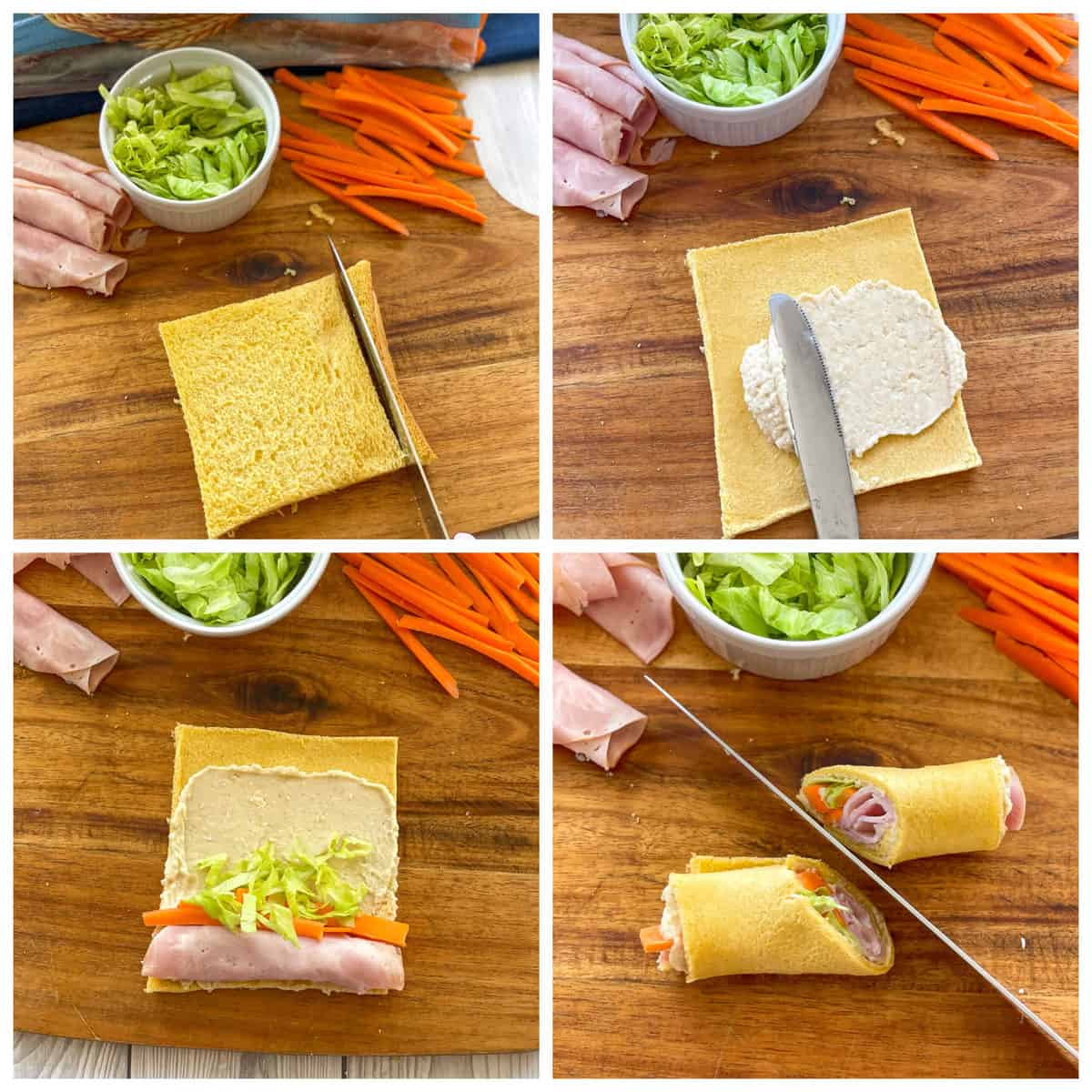 I cut off the crusts and roll the bread quite thin. Then smear with whatever spread I am using, hummus or cream cheese is good. Leaving a small gap at the top of the bread.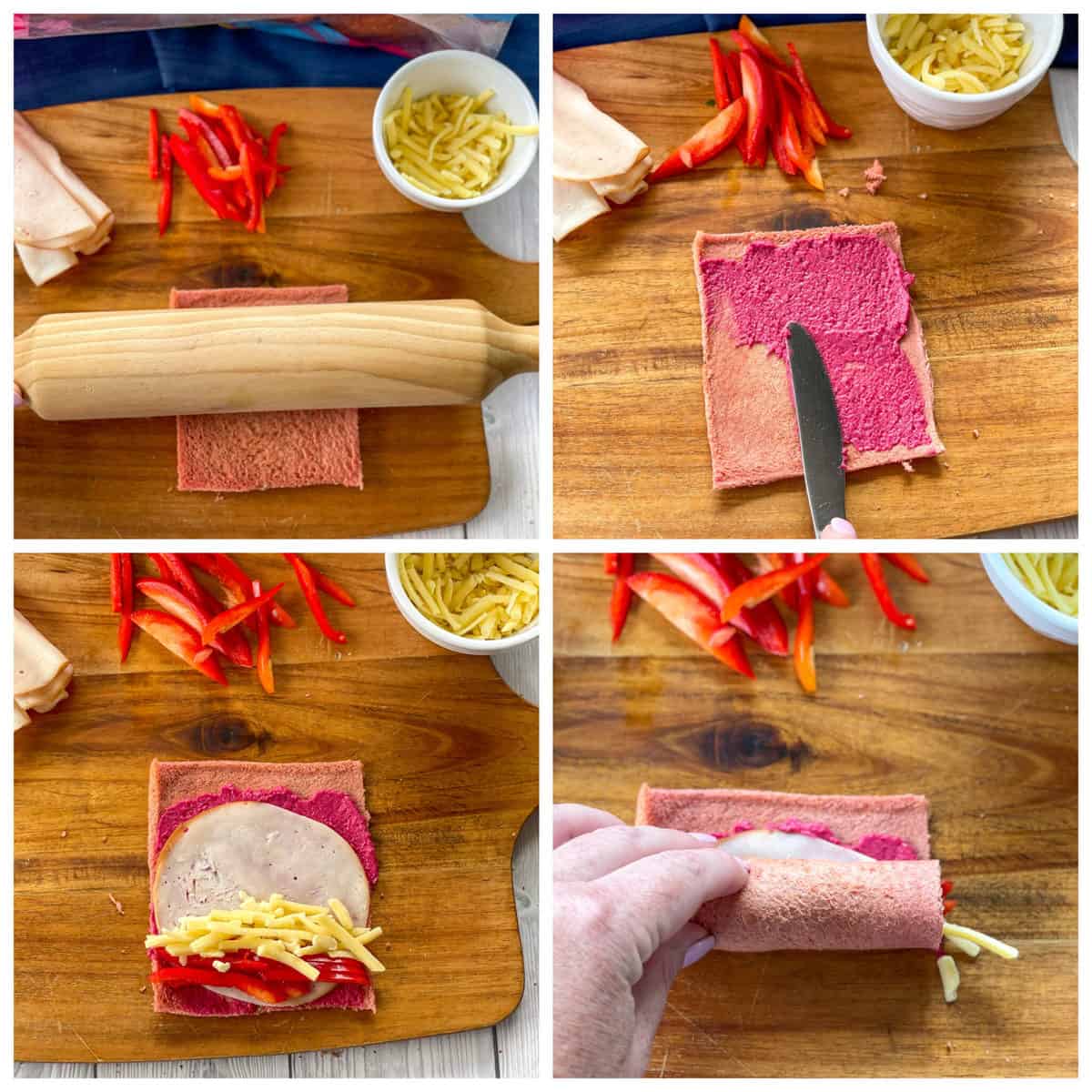 Then layer with the ingredients of your choice, and firmly roll each piece of bread until it meets the opposite edge. You can then slice this in half and place directly in the lunch box or firmly wrap in baking paper or paper towels or a container until ready to eat.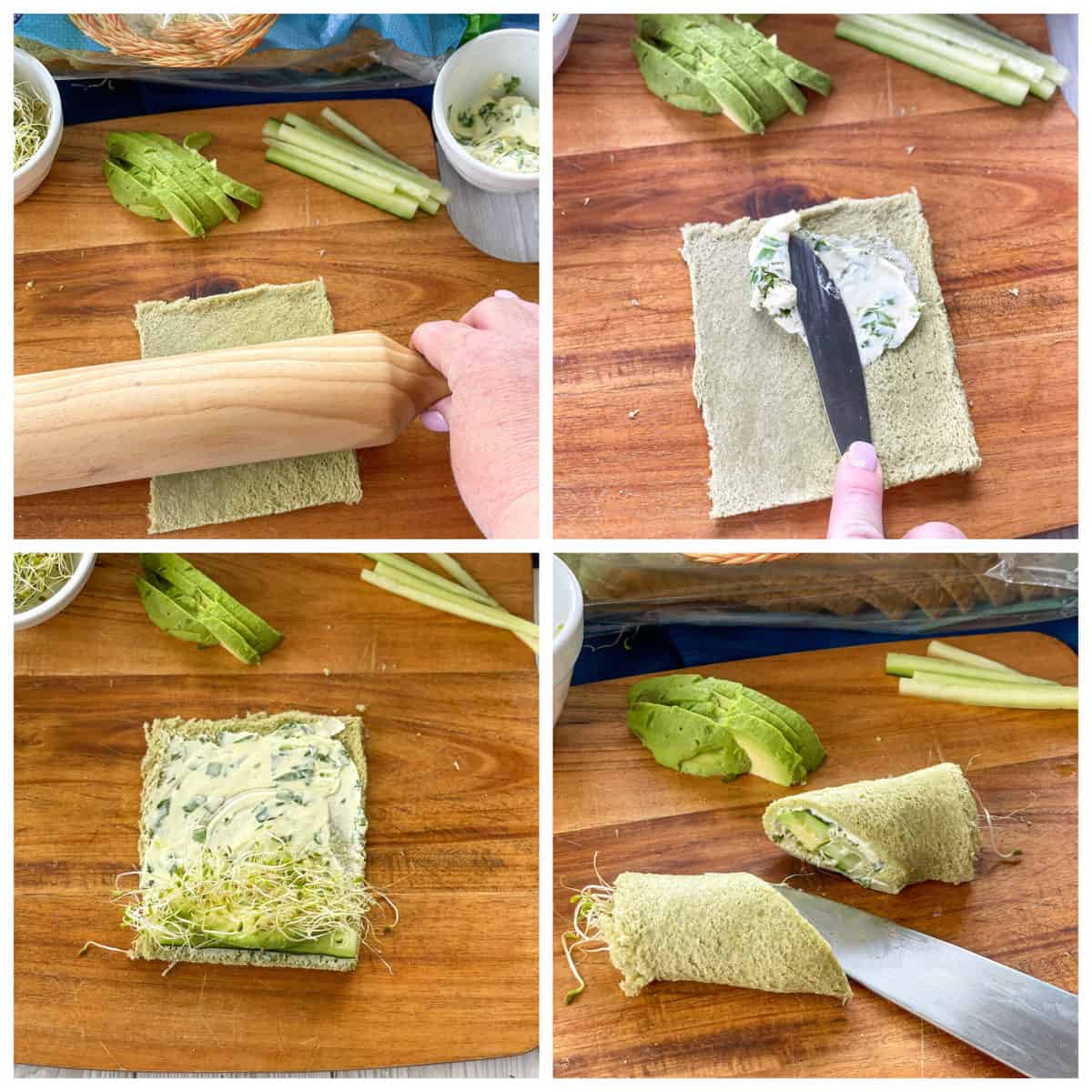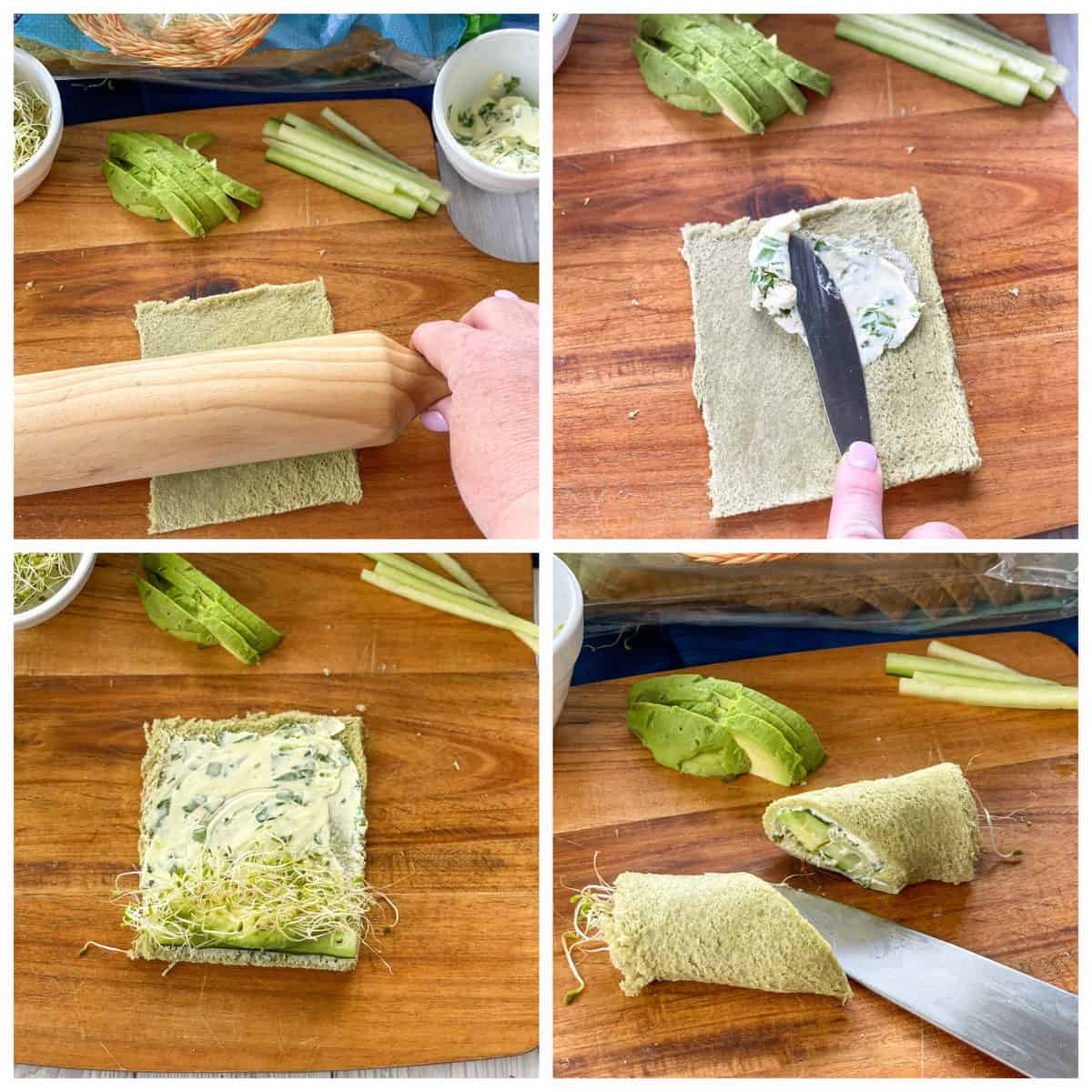 We like to store these in the refrigerator until ready to eat or pop a chilled brick in with the lunch boxes to keep everything fresh and tasty. If stored well these are just as tasty the next day (as I can attest to as after making all these my husband has been popped back and forth to the fridge a lot!)


So please see below for the recipe ideas, no quantities as it really depends on how many you are making them for. I look forward to hearing what fillings you choose. Definitely keep an eye out for this new range of bread, I might add they are also delicious toasted with peanut butter…..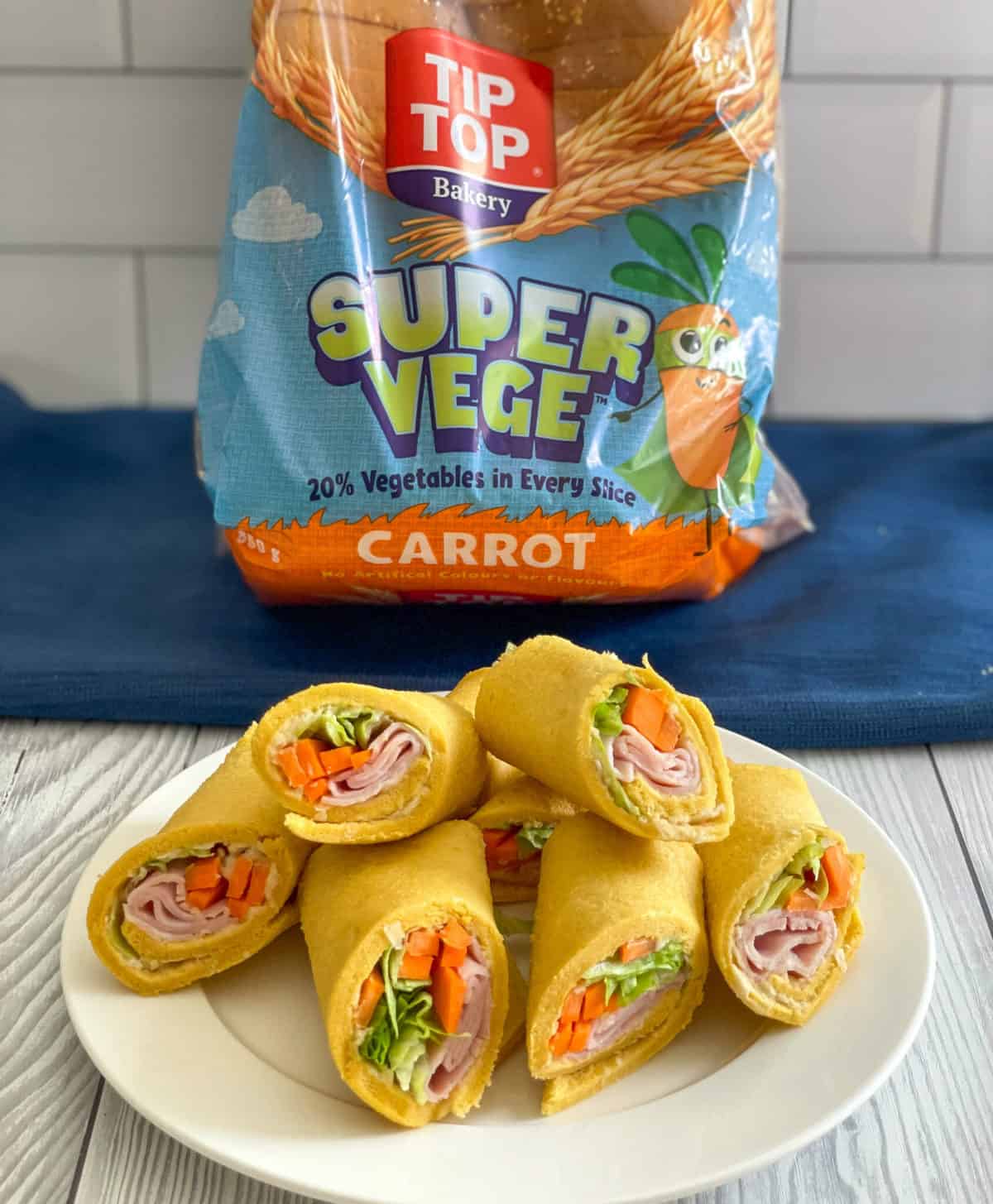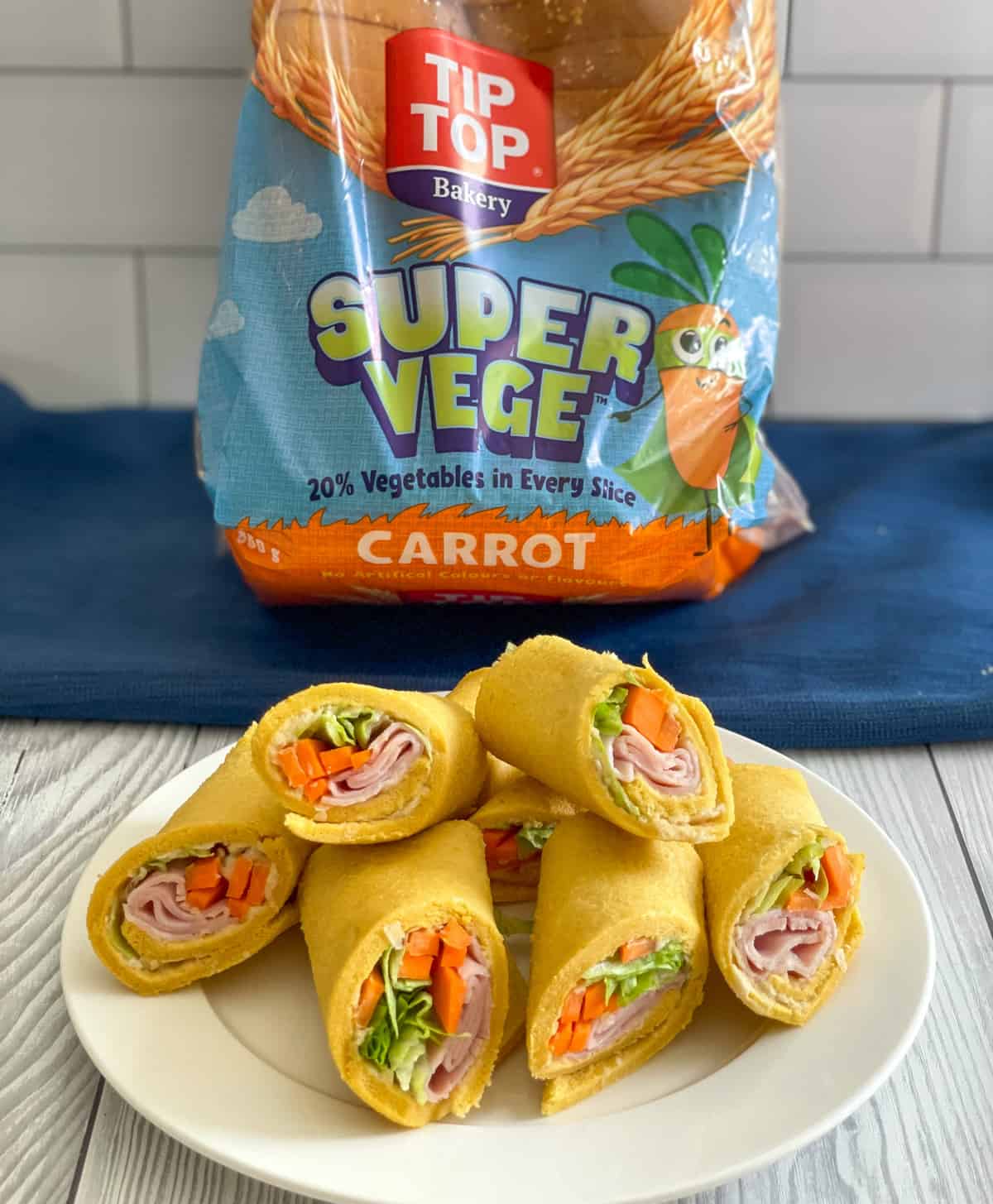 Onto the recipe for Pinwheel Sandwiches.
Thank you to Tip Top for choosing to work with me, we love using their products as a busy family of five, I hope this has given you some fresh ideas for using bread this year.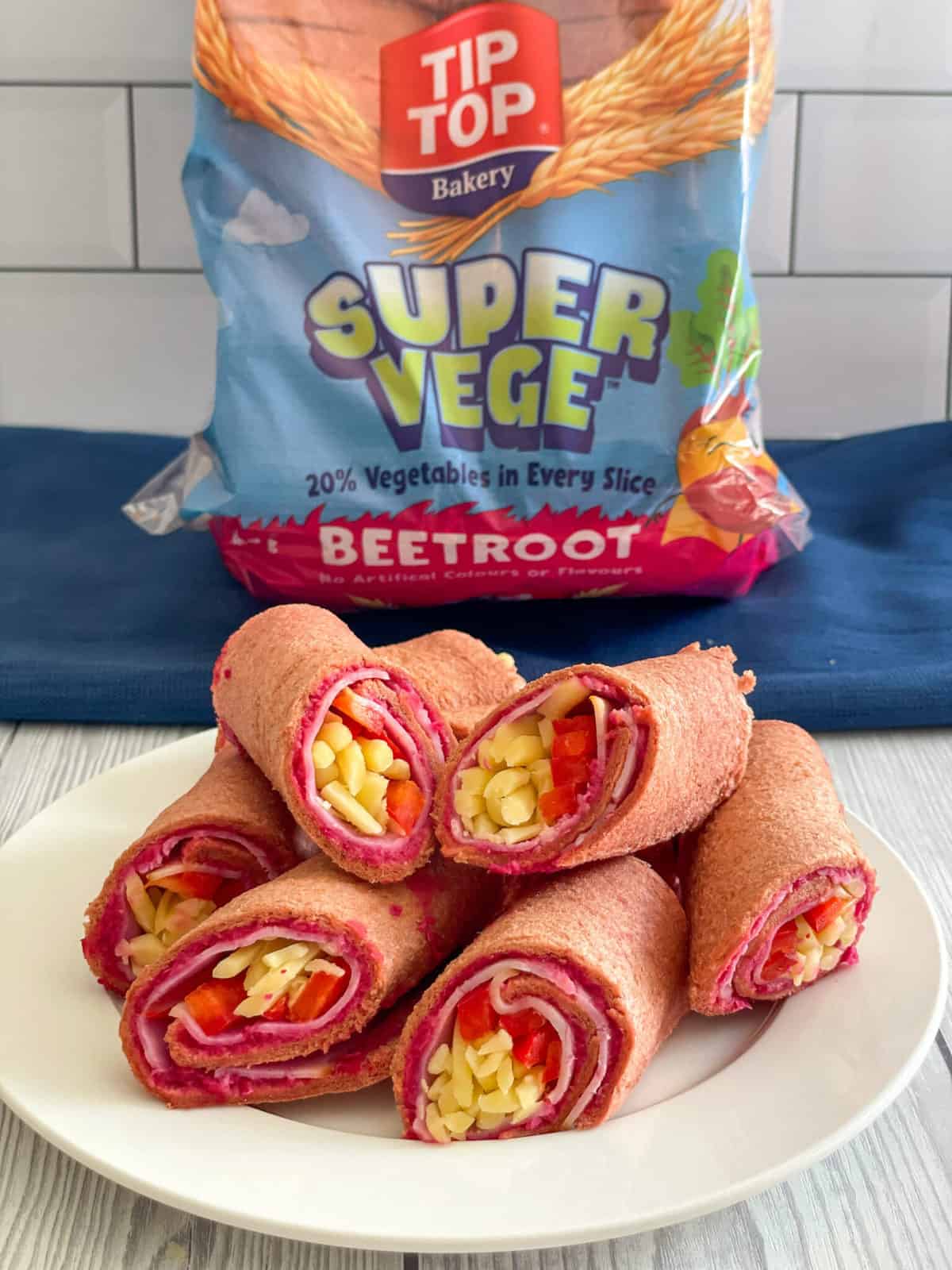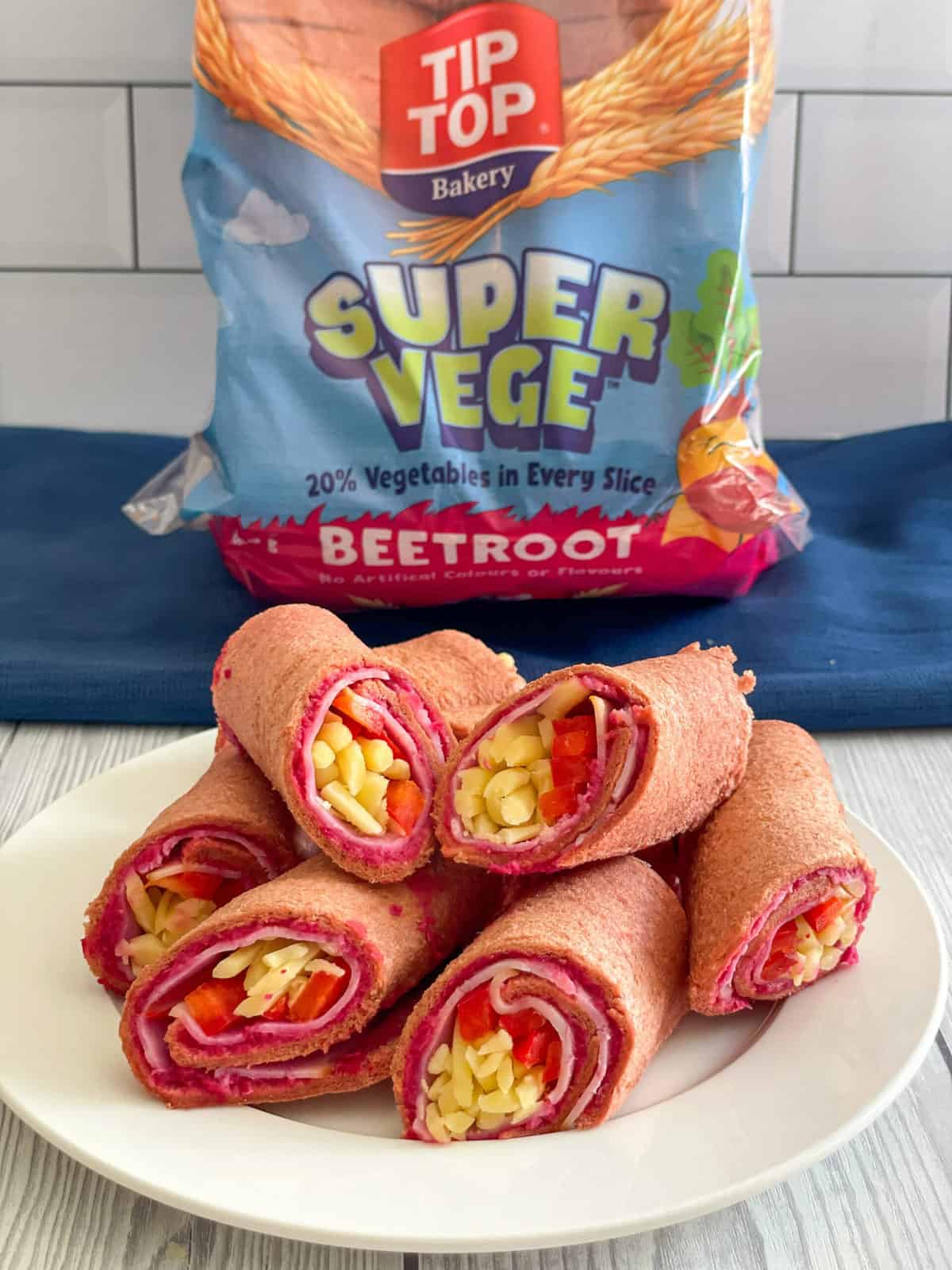 Thank you so much for stopping by to check out my latest recipe and others on my blog. If you are not already be sure to follow me on Facebook or Instagram for more deliciousness, and you can register your email in the subscription box below to receive all my recipes as I publish them.
Happy Making!
Anna
Pin It! Pinterest