This is such a kiwi classic. Most New Zealanders will remember this Honey Rice Bubble Slice and it is such a simple recipe and quick too!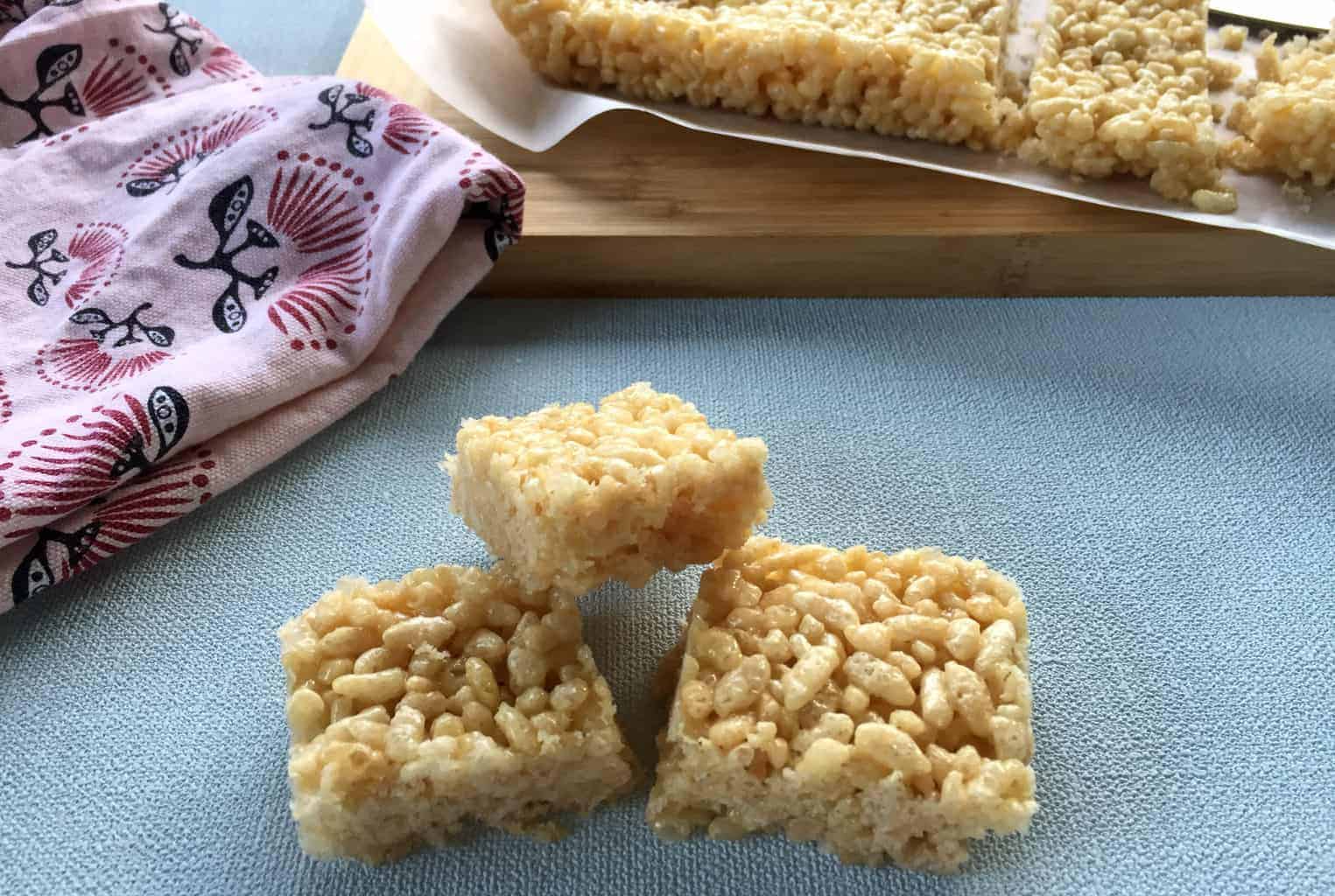 This is also my Mum saviour – the perfect thing for when the kids tell me at 7.30am that they are supposed to take a plate to school today for a shared morning tea or I realise that I was supposed to take a plate somewhere and totally forgot!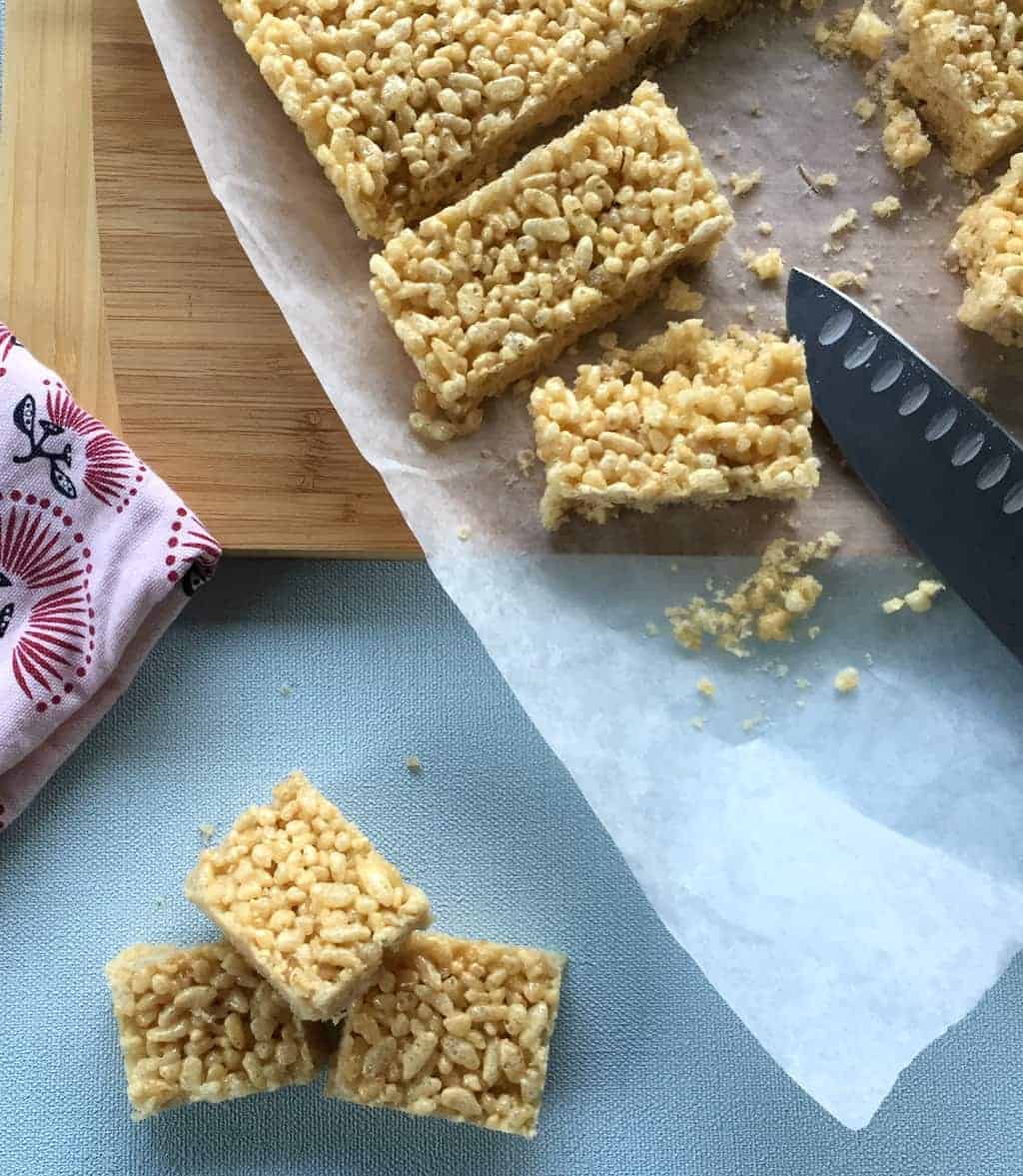 Its easy, the ingredients are always in the house and it can be set and ready to take in half an hour if need be! Whether you call them Ricies, Rice Bubbles or Rice Krispies this is a very handy recipe indeed.
With the increased price of butter and honey this is no longer a cheap as chips recipe, however it still remains a classic and a little goes a long way. If I make this up in mini cupcake cases then I can create a huge batch which is perfect to take to school for a class shared lunch.
I know tend to know when this is ready to add the ricies based on how it smells and the change in colour. It goes from clear to slightly paler and more opaque. It begins to take on a caramel smell. If you under or overcook it all is ok! Under cooking it will result in a chewier slice and overcooking will mean it is harder. Either way everyone seems to love it!
Pin It – Honey Rice Bubble Slice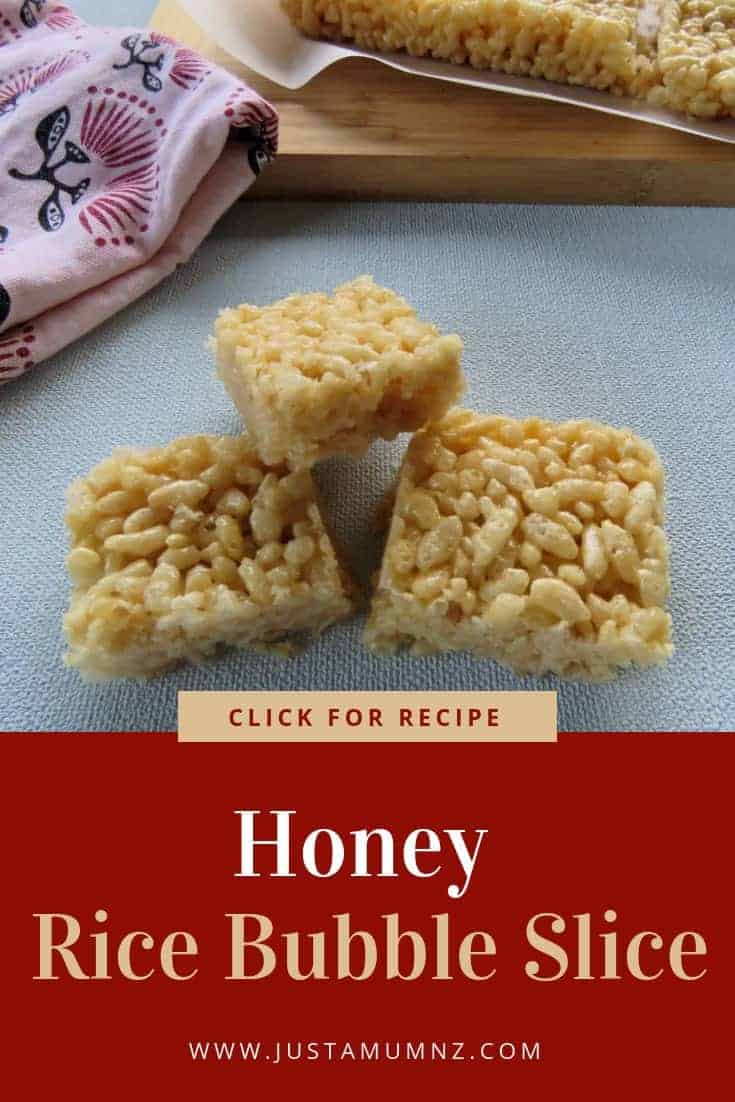 And onto the recipe! So simple, just 4 easy ingredients.
I hope you enjoy this recipe – our kids love it as a treat and it always goes down well at parties – for adults and children alike! If you love making fun slices check out my Slices and Brownies page for more delicious ideas!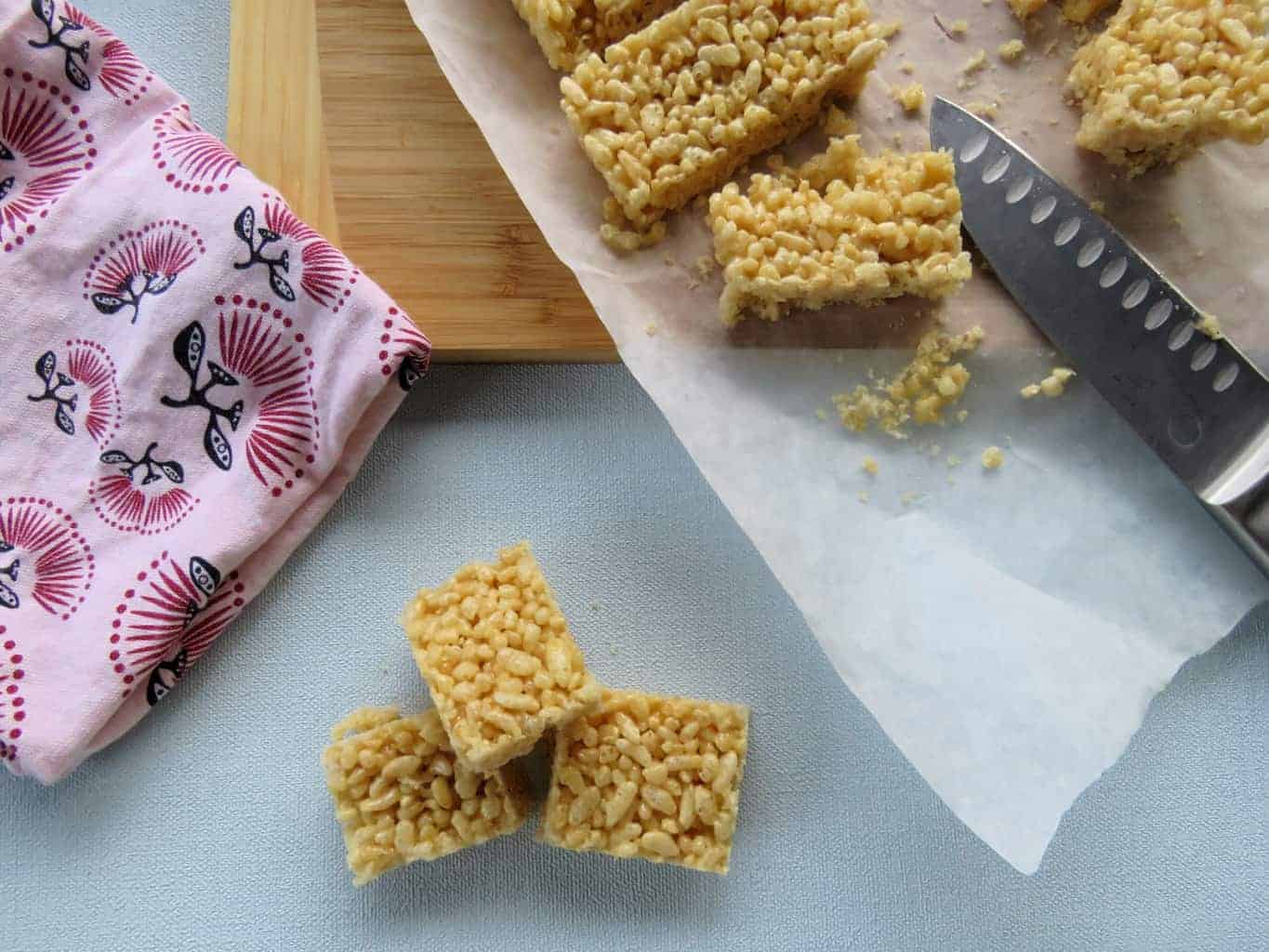 Thank you so much for stopping by to check out this recipe. Please also follow me on Facebook or Instagram and you can be one of the first to receive my new recipes by subscribing via email in the link below. Your comments are always warmly welcomed and recipe suggestions too!
Happy Baking!
Anna