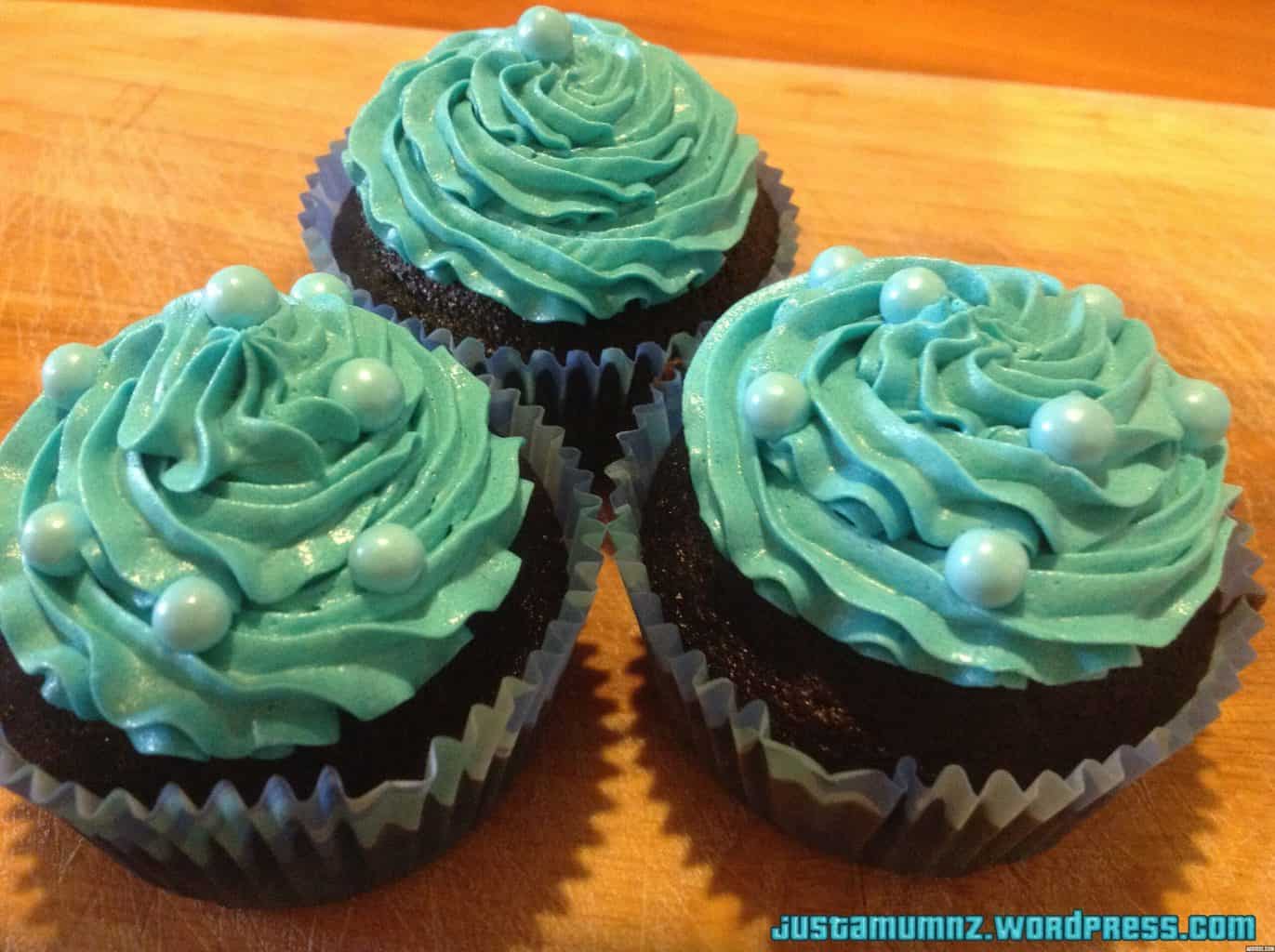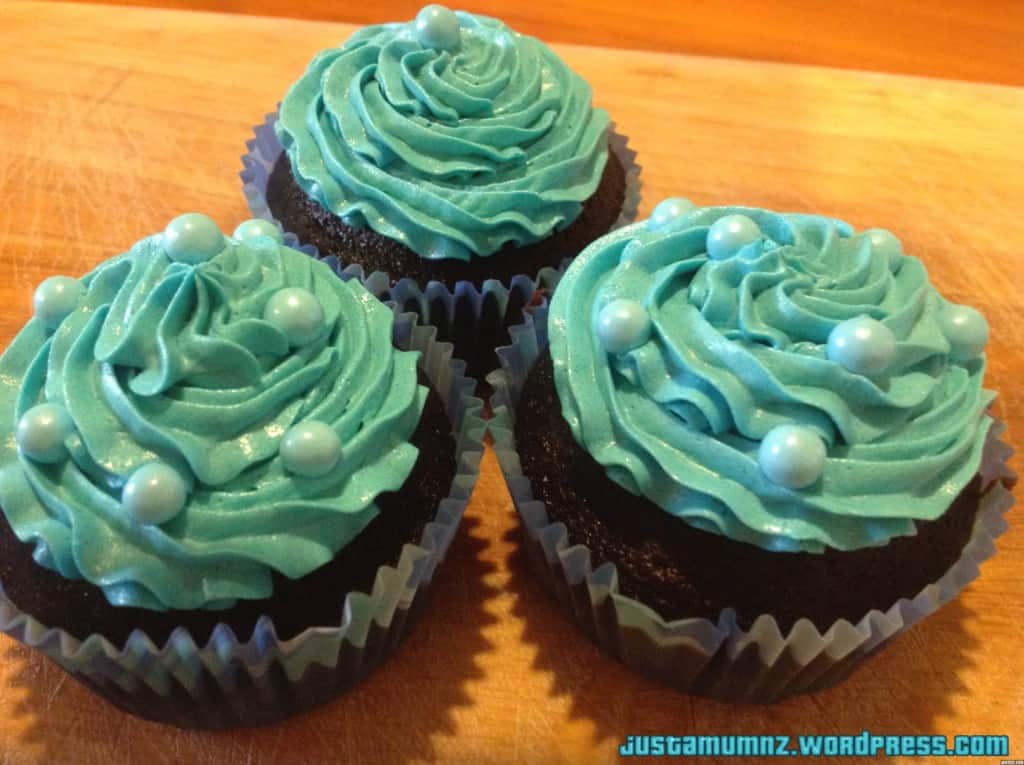 Thanks so much for stopping by my blog! I would love you to also check me out on Facebook if you like what you see – I hope you enjoy this recipe as much as we do 🙂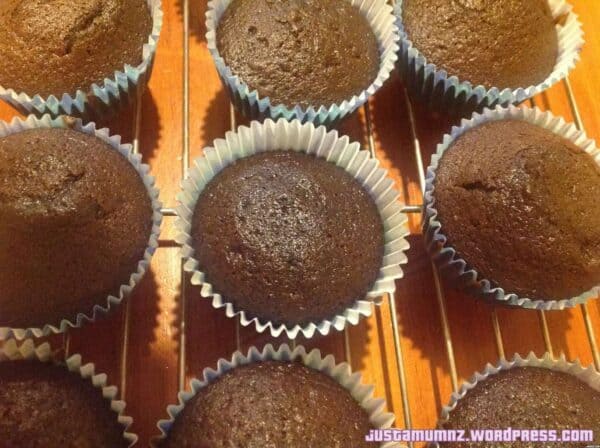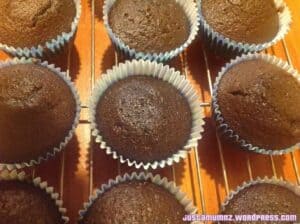 This is my go to recipe for birthday cakes after receiving it from a friend some years ago – it makes a lovely rich chocolate cake that is dense enough to use for any sort of icing and is super tasty & keeps well.
Today I have used it for cupcakes for my sons birthday. It is so quick and easy to make, with no need for a food mixer or processor.
Ingredients
Sift & add together the following in a large bowl and combine well (please note I hardly EVER sift anything I am baking, but please feel free to!)

2 Cups Plain Flour
2 teaspoons baking soda
1 teaspoon salt
1/2 Cup cocoa
1 1/2 Cups Sugar

In a separate bowl combine the following
2 lightly beaten eggs
1/2 Cup oil
1 Tablespoon malt vinegar
1 Cup Milk
1 teaspoon vanilla essence
1 Cup black coffee (I add 250mls cold water and 1 tsp of coffee, mix well then add to wet ingredients)
Pour the wet ingredients into the dry and mix well until combined & no lumps remain.
Heat oven to 180C. Pour into muffin trays lined with cupcake cases, filling to 2/3rds full. Cook for 14-18 minutes depending on your oven. As with all cupcakes check early then continue to cook for 1-2 minutes at a time until done to ensure they are not overcooked & dry.
Remove from the oven once they spring back to the touch or a skewer comes out clean. Leave in the tray for a few minutes until cool enough to remove to a wire rack until completely cooled. Store in an airtight container until you are ready to ice. These can be frozen until you are ready to use.
I just love the odd ingredients in this one, the fact I NEVER drink or eat anything coffee flavoured attests to the fact this tastes nothing like coffee! Or malt vinegar for that matter! Odd baking science at its best….
Thanks for stopping by today, please do let me know how you get on.
I would love you to follow me on Facebook for more recipes & fun kids ideas so pop by Just a Mum on Facebook
Happy Baking 😀