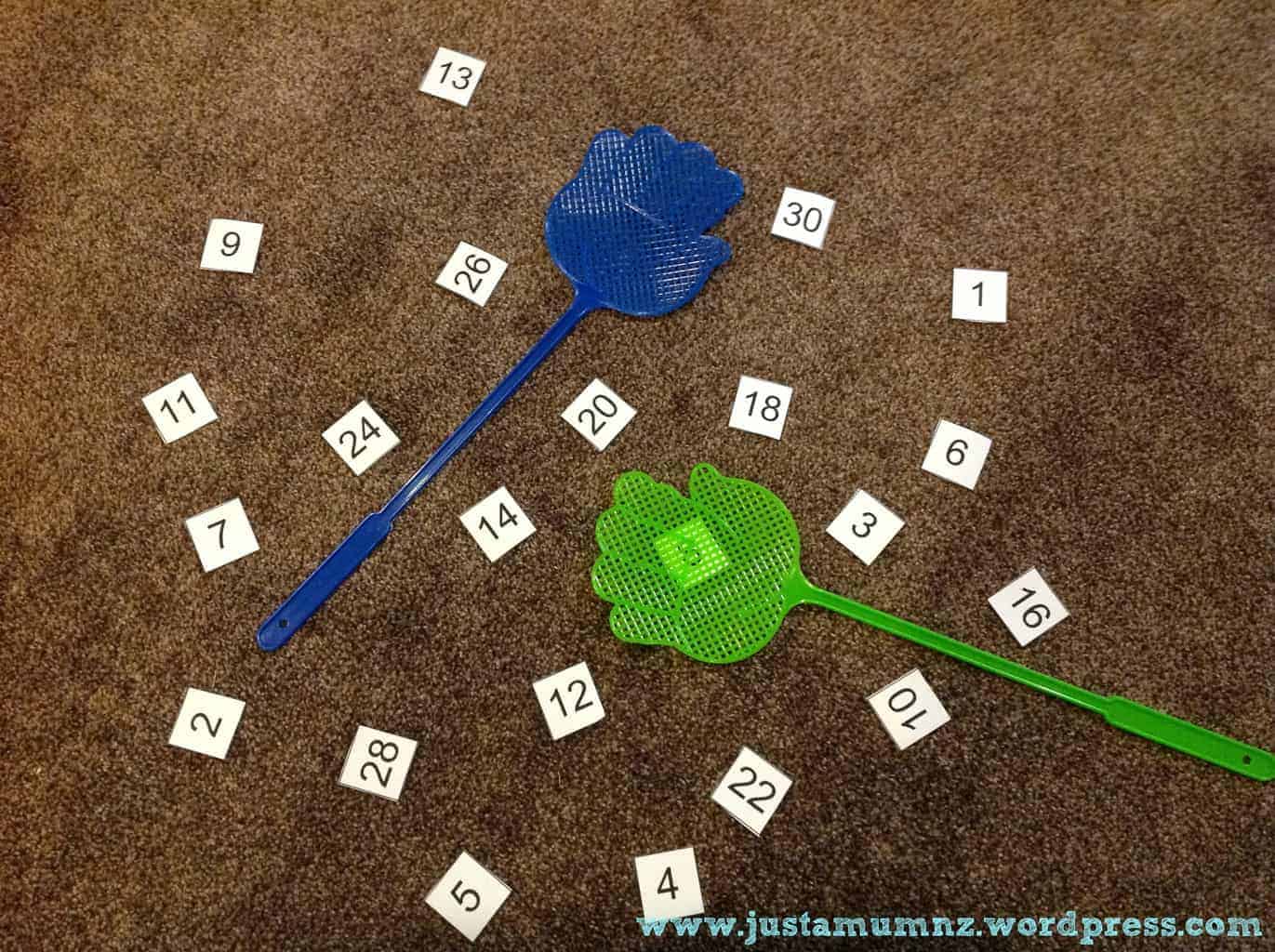 My kids, like most others, need a bit of motivation with their maths sometimes and I came across this idea at our local schools Parents Maths Night (Thanks lovely Teachers, hope you don't mind me sharing!) and thought it was great – mostly because I am super competitive so found myself and other parents aggressively trying to get the number first!…..sad lot we are! But I also knew that the kids would enjoy it too!
It is such a simple concept and very little cost or set up involved.
What you will need:

Fly Swats – I got mine super cheap – around $2 for a 3 pack
Numbers Printable
Scissors
The main reason I enjoy this idea apart from the kids think its fun is that it is suitable regardless of what level your child is up to. You can play it with those just learning to recognise numbers, those who are a little further on and the ones that are learning their multiplication & division as well. It gets them to think fast and have fun at the same time!
I used a print out from here at Amazing Worksheets. You can do as many or as few numbers as is appropriate for your child's level. Simply cut them out – any size you desire – you can also laminate them if you want them to last longer & not fly away as much as they do get a bit of a bashing! Or alternatively use slightly thicker paper.
Here are some examples of how to use the game.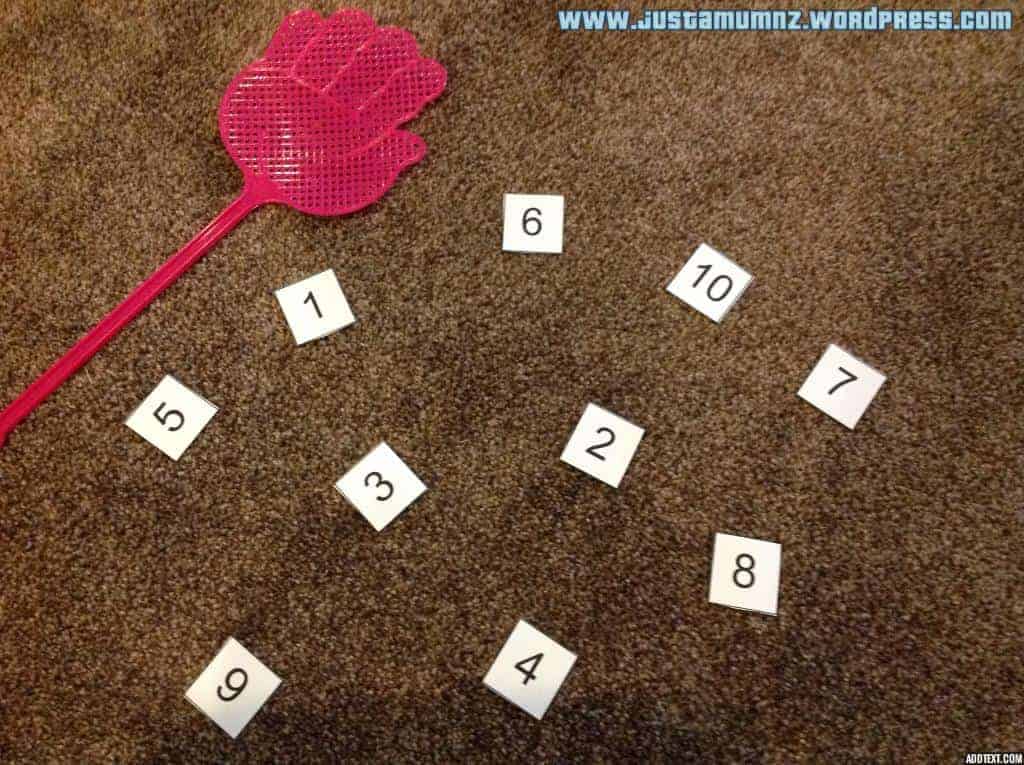 For beginner maths, simply get them to locate any number from 1-10 as fast as they can, once they swat the correct number they can keep that number on their pile – you can play along too pretending to be looking so they get the hang of why they need to be quick!
You can then extend them to thinking about what number comes next – so what number comes before 5, or what number is after 7, that sort of thing – again they need to swat quick before you do!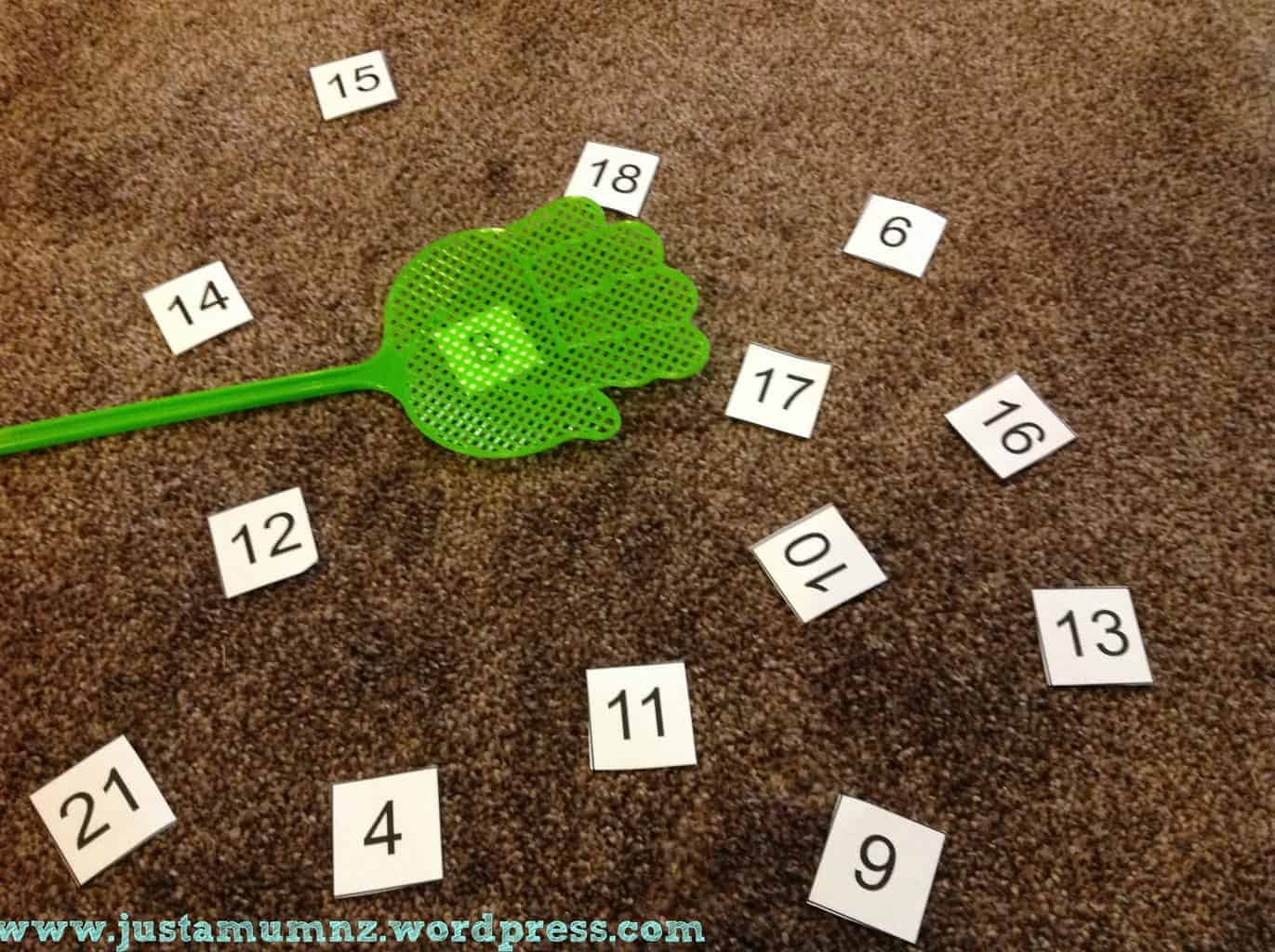 Then for those practising addition & subtraction you can get them to quickly swat the right answer, again keeping the correct answer in their own pile, or use higher numbers to get them thinking of numbers up to 50 or 100.
For more advanced maths you can ask multiplication or division questions, or a random assortment of all of the above or more difficult equations again!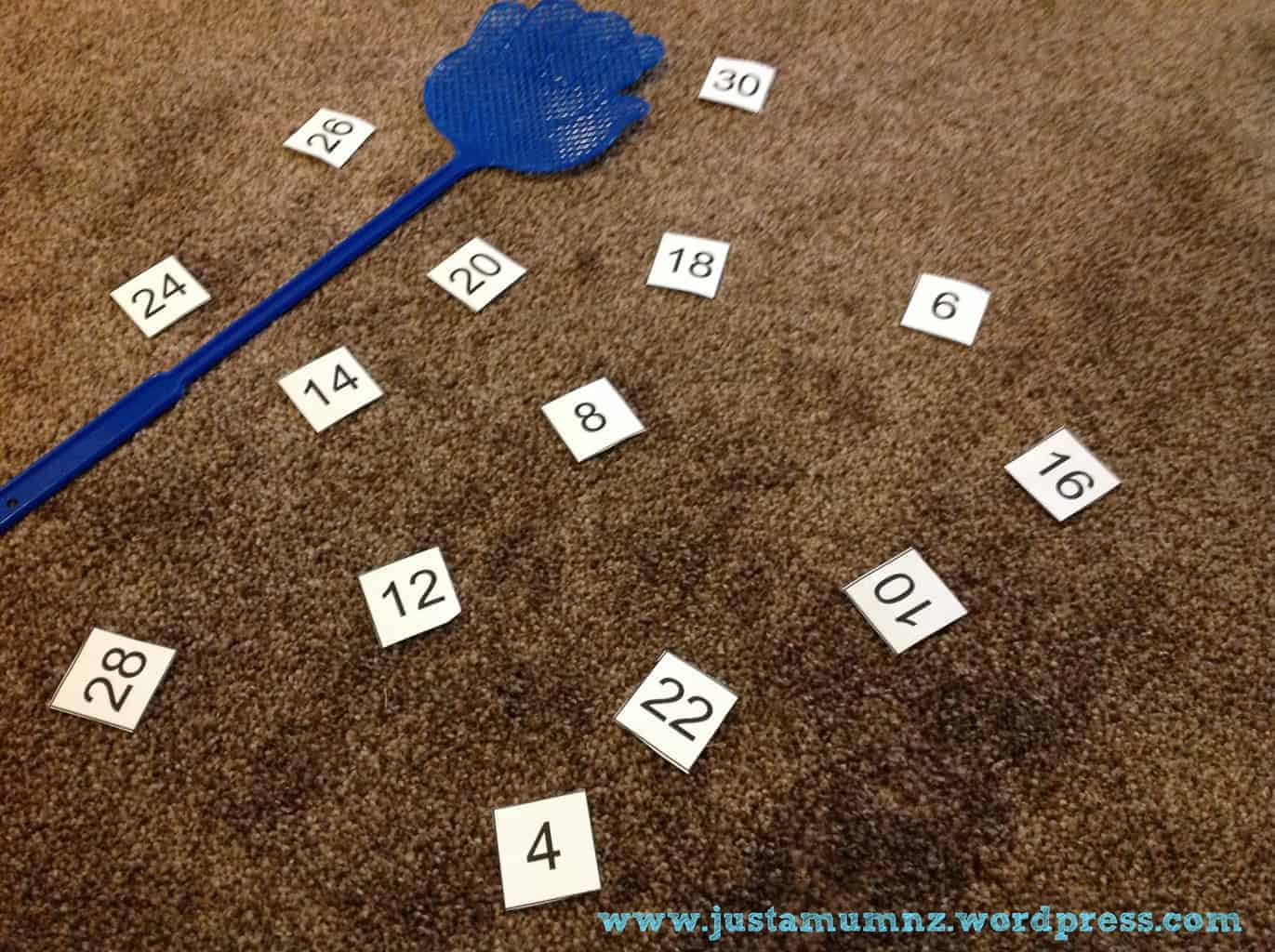 Pretty much only limited to the level your child is up to. We play this with all our school kids sometimes each with a fly swat and have easy mixed in with hard questions so everyone gets a try but they have fun with competition.
You do not need to always play with them – it's a great game to play from the kitchen while you are doing dinner or from your lazy boy chair 😉 – you just call out the questions they have the fun!
I hope you enjoy making up this quick maths game, and hope your kids have as much fun with it as mine do!
You can follow me on Facebook or here via my blog for lots of great recipes & more fun ideas for kids.
Thanks for checking us out! 🙂