There is nothing quite like the smell of freshly baked cookies, and if you have one go to Chocolate Chip Cookie recipe then definitely make sure its this one!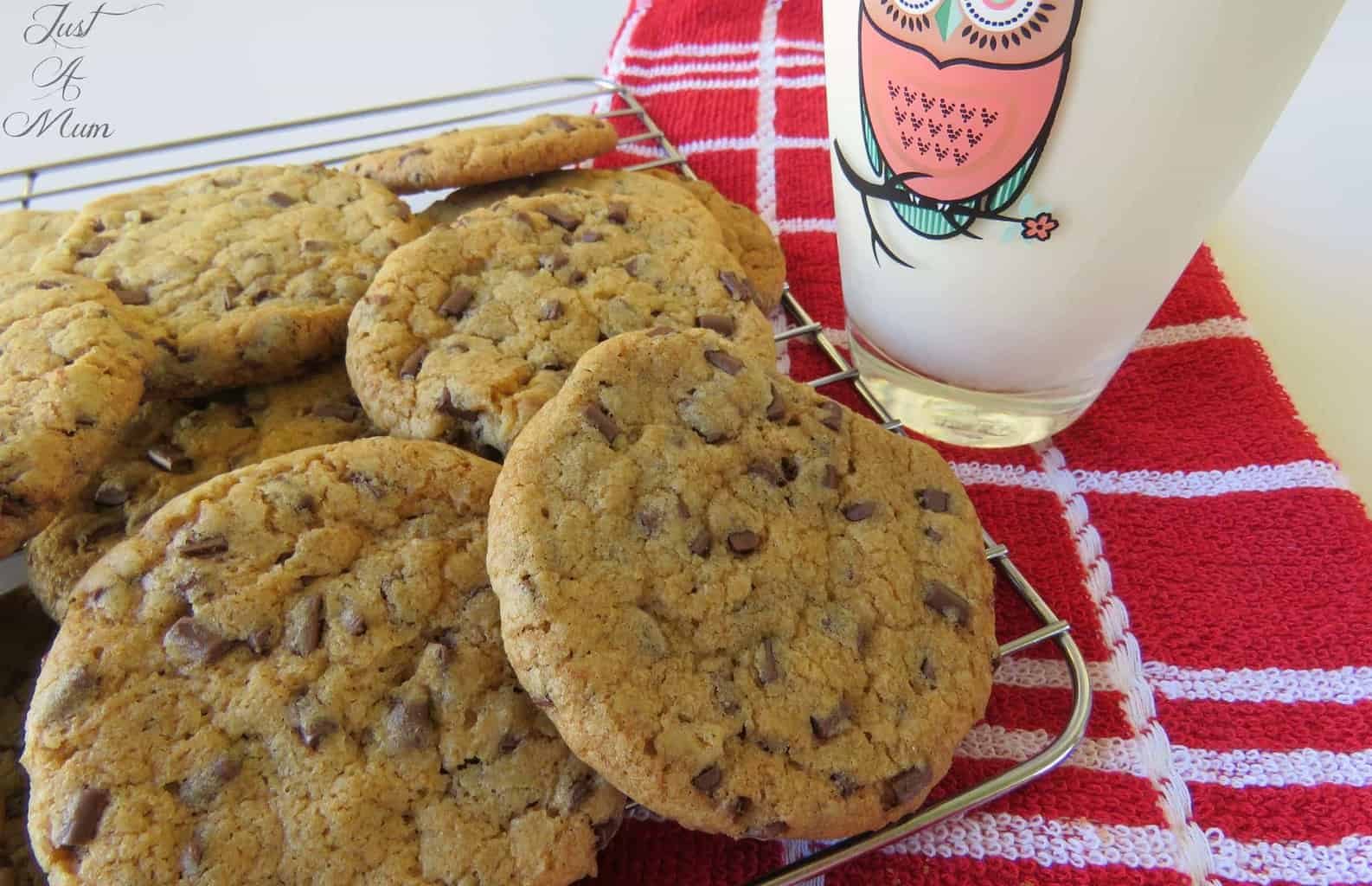 I love to bake, especially easy yummy recipes like this! I have tried many different recipes online and this is by far the best Chocolate Chip Cookie in my humble opinion!
The secret to most good cookies lies in chilling the dough, especially for cookies that require melted butter as the main ingredient. Otherwise you will find your cookies will melt all over the tray and be thin.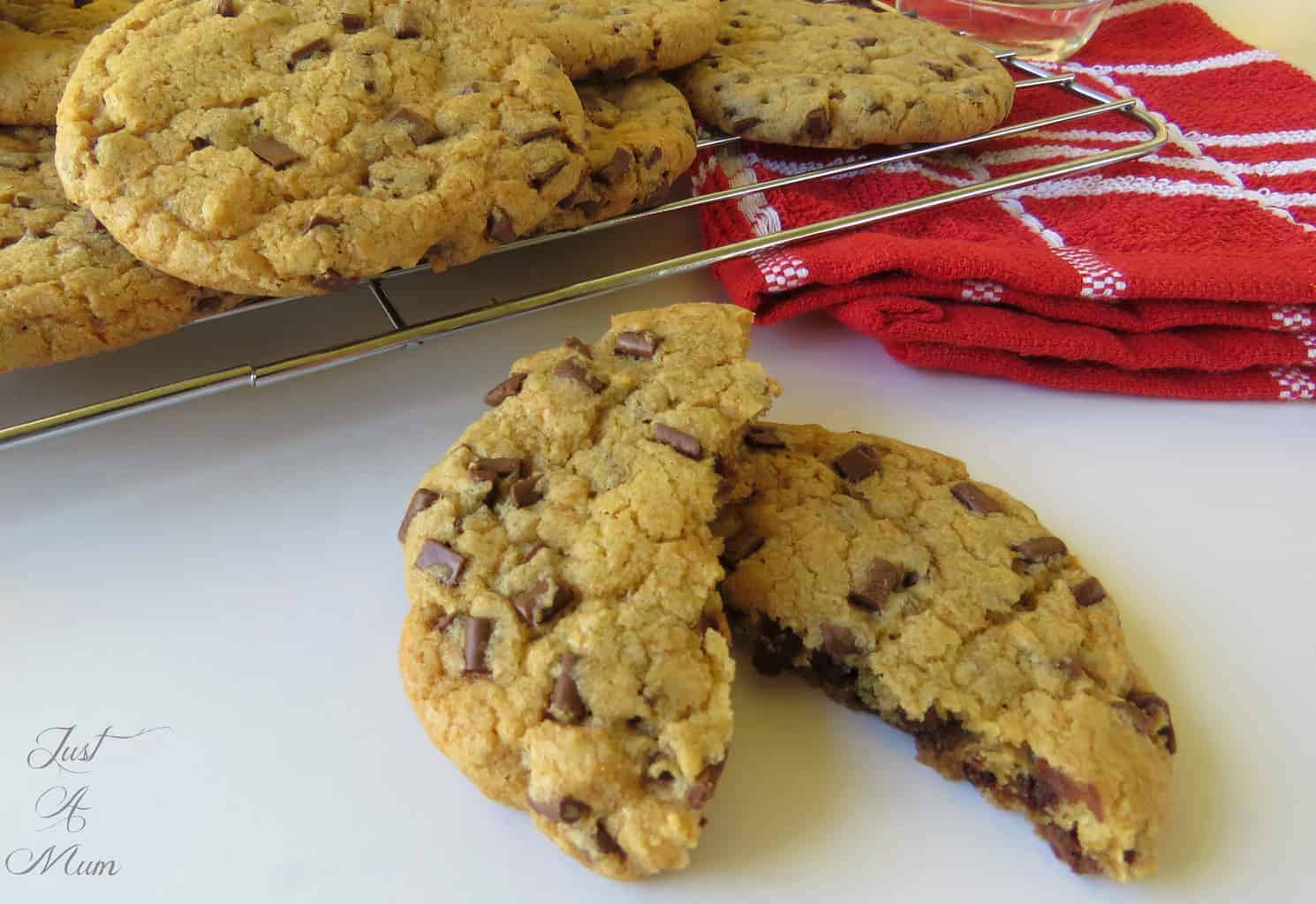 My cookies tend to always be a slightly different shape and size each time I make them, I think it is to do with lots of factors, but they always taste good so it is a great fail safe recipe to have on hand. It is versatile too, you can switch out the chocolate chips for a combo of chocolate drops or dried fruits.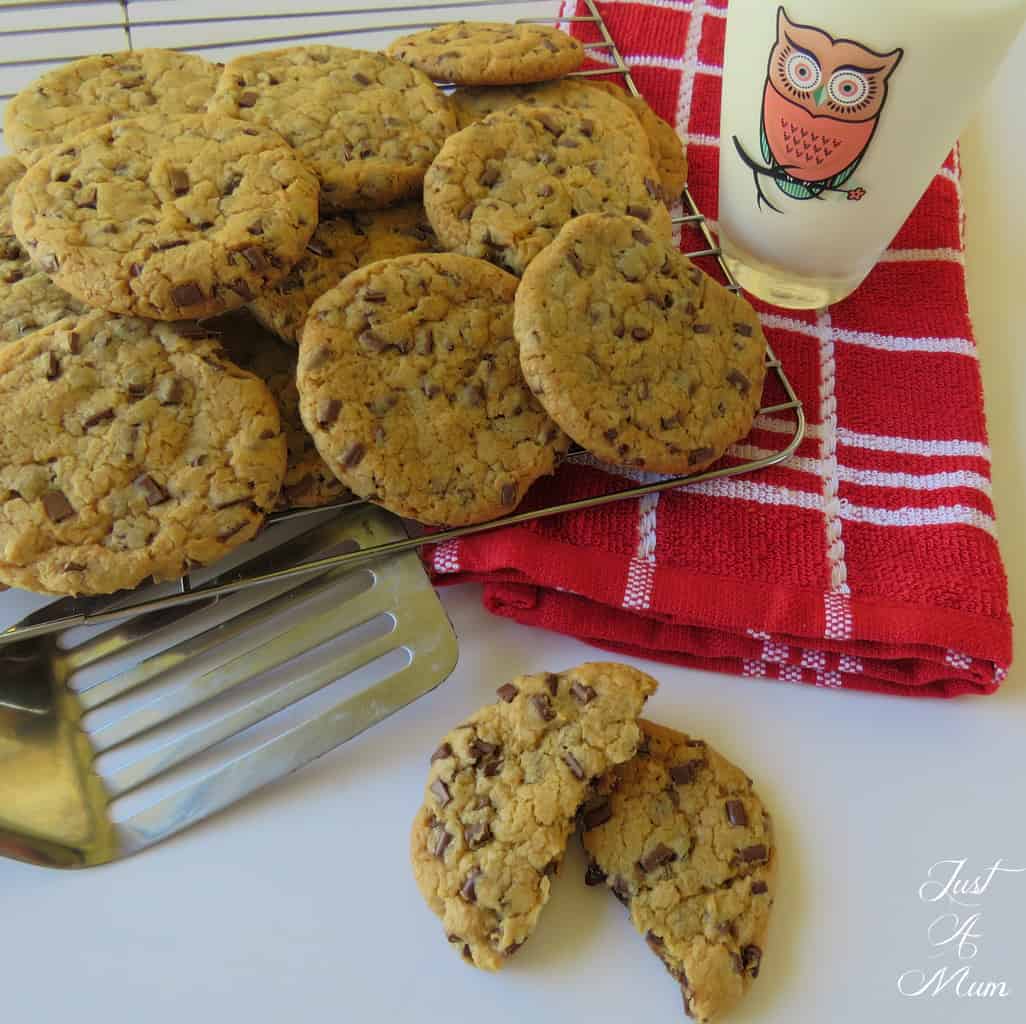 I always double this recipe and freeze half of it in one or two containers – it is wonderful to know you have cookie dough on hand for the kids after school or unexpected visitors – I have even thawed it in the microwave once when we had an overwhelming cookie urge at 9pm!
Pin It – Best Ever Chewy Chocolate Chip Cookies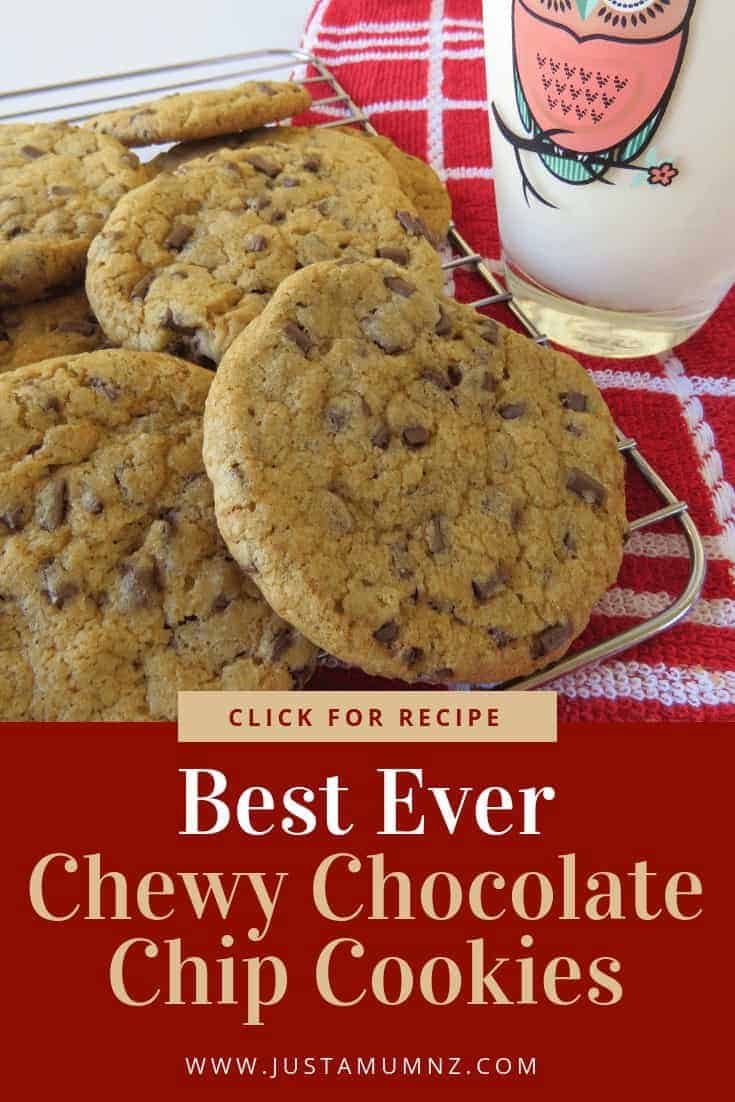 Far to good not to share – Enjoy!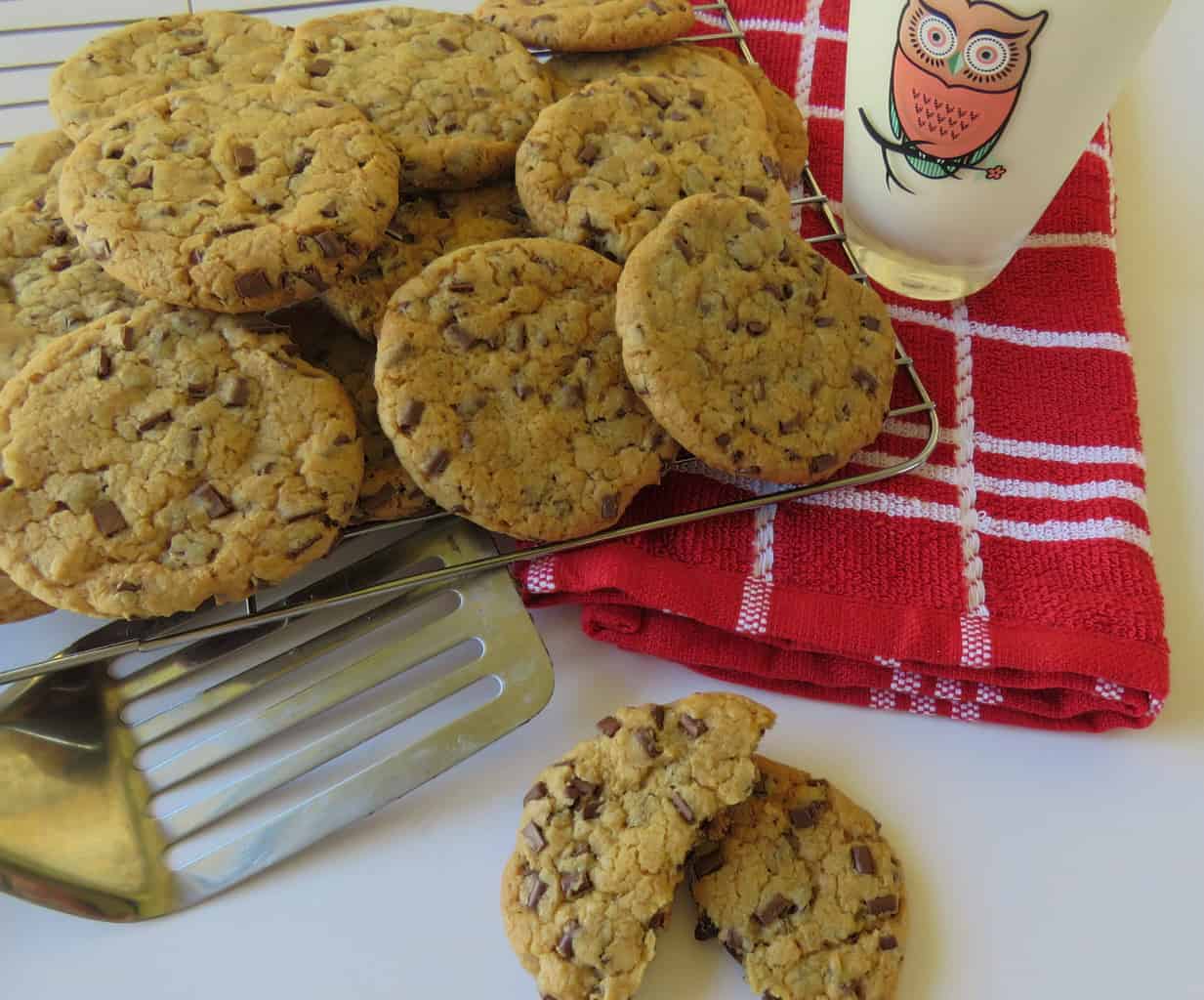 I hope you enjoy this recipe, you can follow me on Facebook and Instagram for more deliciousness, if you make this recipe comment below and tell me what you thought!
Happy Baking! Anna xo