This White Chocolate & Macadamia Cookie recipe is absolutely delicious! It is soft and chewy on the inside and crunchy on the outside, made all the more perfect with the addition of my favourite flavours.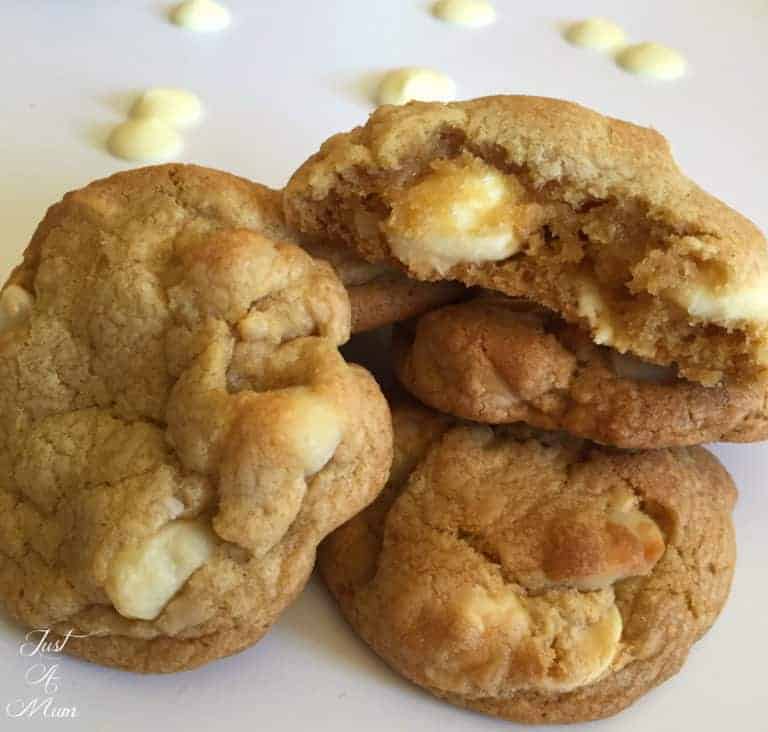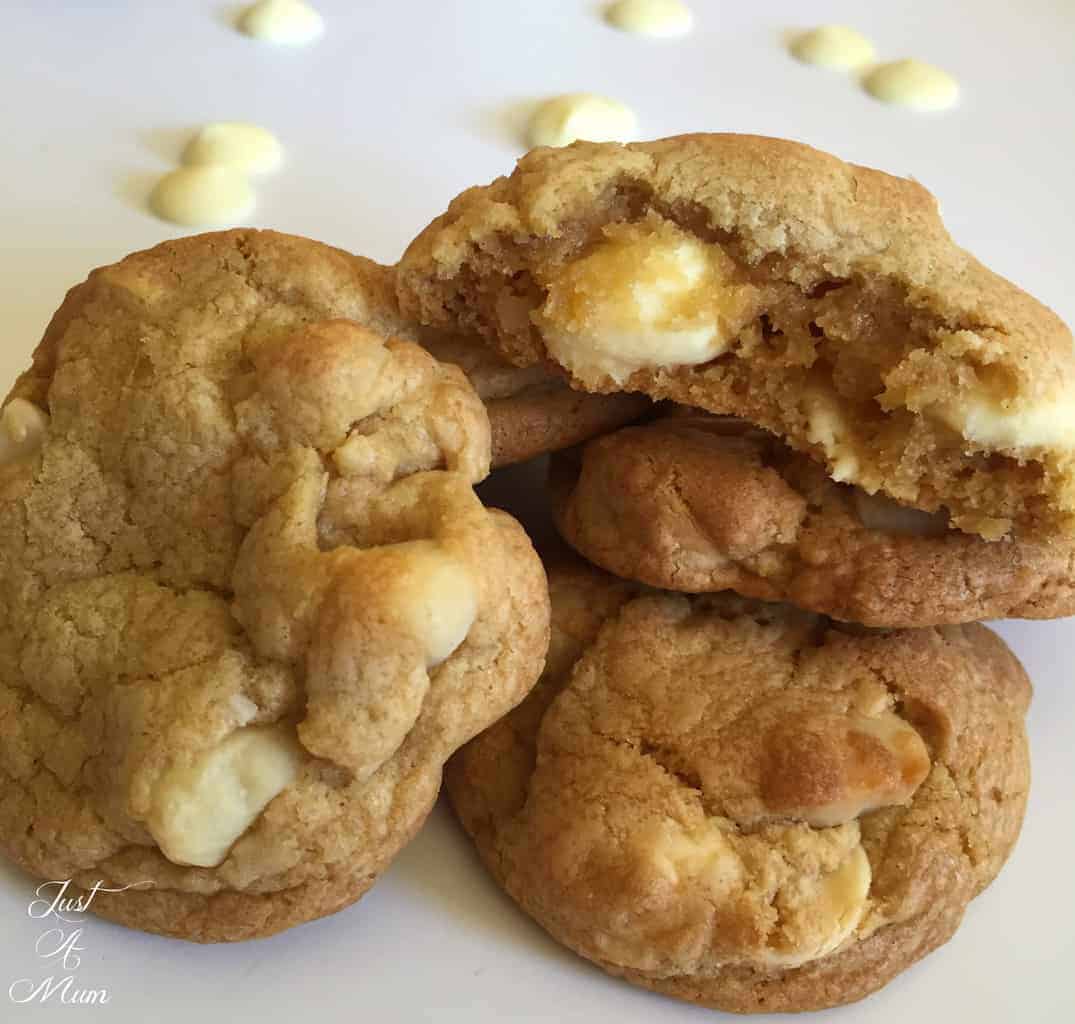 I have wanted to make a cookie to replicate the ones I find in Subway and Wild Bean etc, I absolutely love this flavour combination and was delighted when it worked out perfectly!
There are a few tips to getting a perfect cookie, one of them is to chill the cookie dough, what this does is solidify the fat in the cookie again, meaning that as the cookie bakes, the fat takes longer to melt leaving you with a more dense cookie and prevents it from spreading all over the tray!
The other tip for these cookies in particular is to cook them for just the right amount of time, this means that you take them from the oven as they are just golden, around 13 minutes, this ensures that the inside remains soft and the outside, upon standing, will crisp up. If you like a crunchier cookie then simply cook for 15 minutes or longer! Remember cookies crisp up and harden upon standing so no need for them to harden in the oven.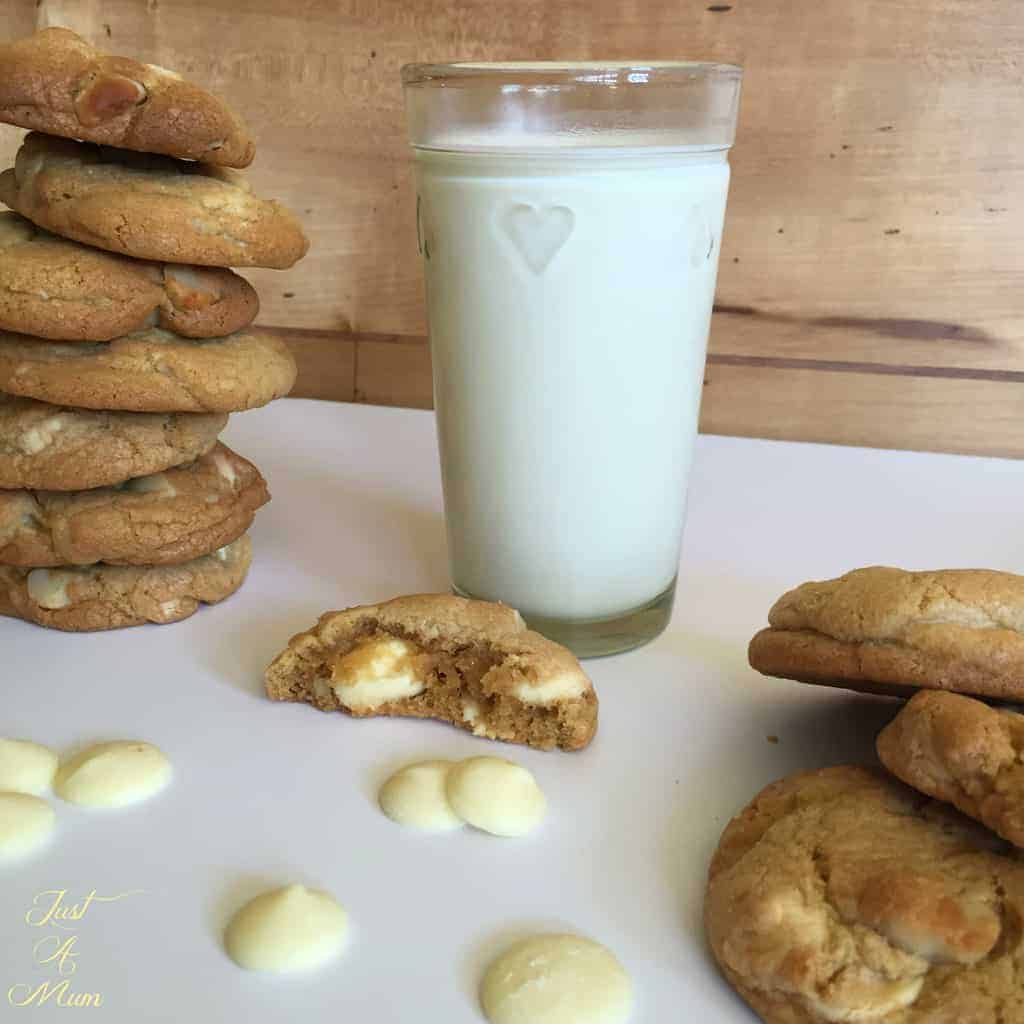 The recipe base I have used may be familiar to some of my regular readers, it is my Best Ever Chewy Chocolate Chip Cookie Recipe, so I am now excited to try it with a lot more combinations and share these with you too.
One disclaimer……Macadamia Nuts are expensive. You can use the amount I recommend here or halve them if it works out cheaper for you. You can cut them finer or leave them chunkier as I have done here. But there is no getting around it – they are an expensive little nut! So definitely a treat having these for afternoon tea today. I simply used white chocolate buttons today but for added deliciousness roughly chop up a cup of your favourite block of white chocolate, it will make the cookies even better than cooking chocolate does!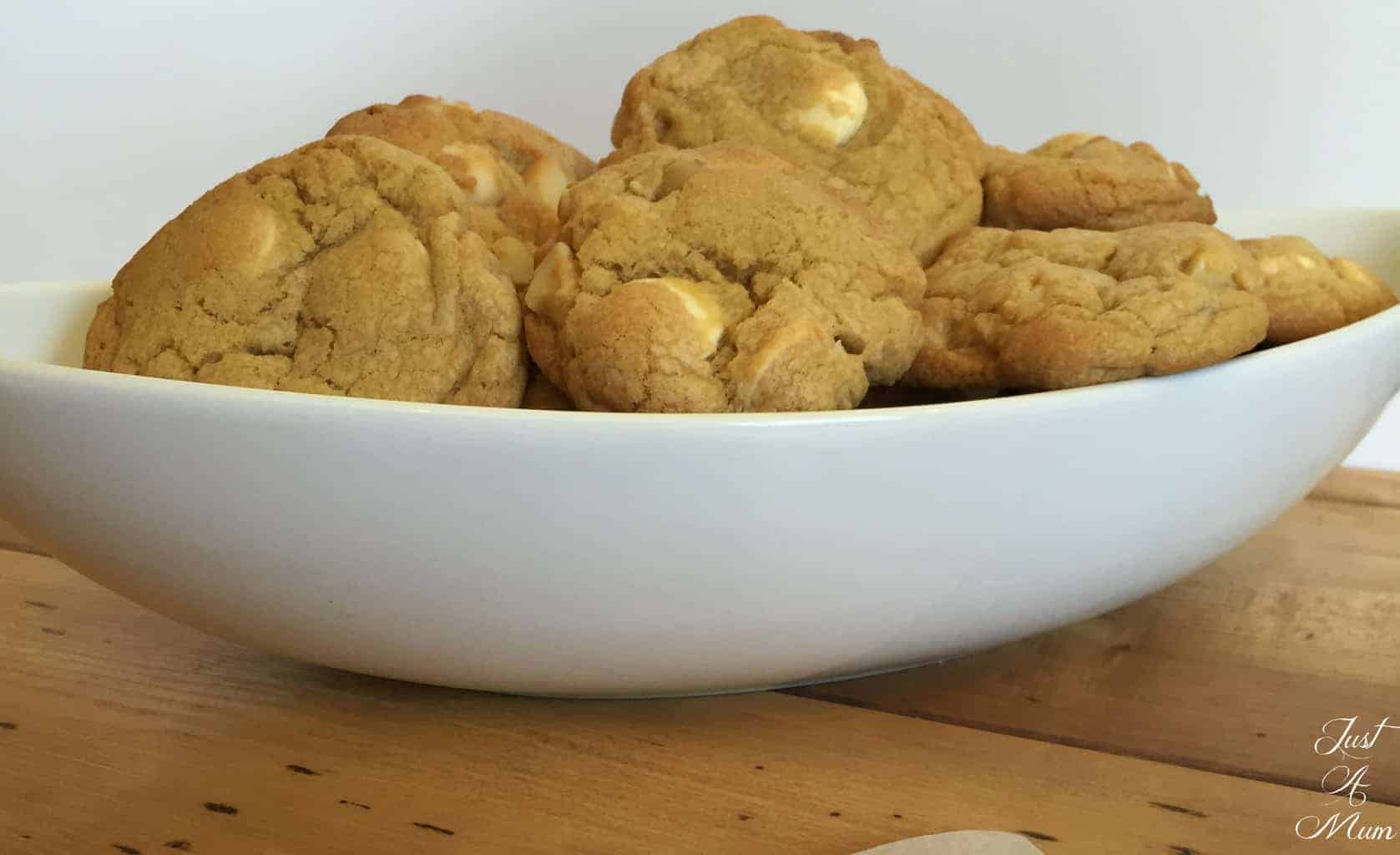 So without further ado, here is the recipe.
It is as easy as that! I am delighted with this recipe, I hope you are too. Let me know what you think of it in the comments below.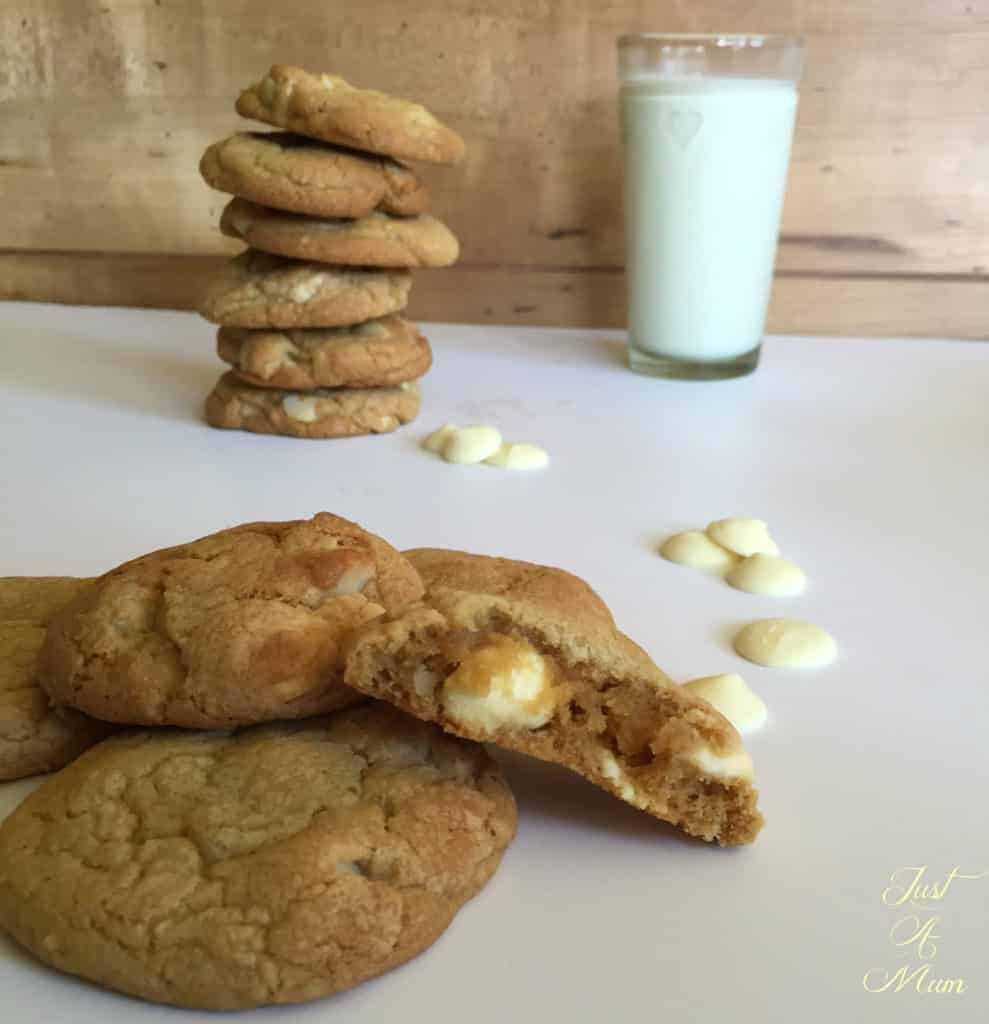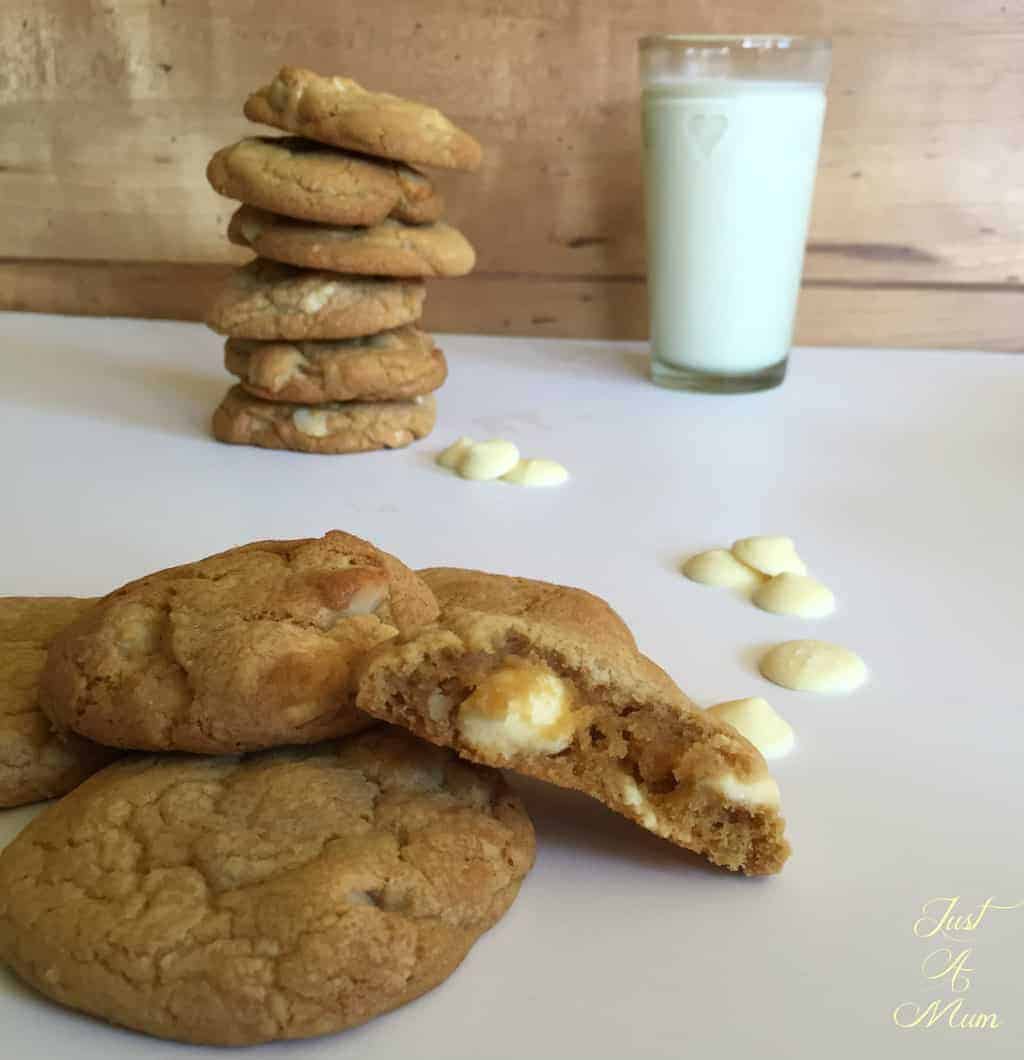 As always make sure you are following me on Social Media, Facebook & Instagram and you can also sign up to receive an email each time I publish a post. Simply subscribe in the box below.
Thank you so much for stopping by to check out this recipe.
Happy Baking! Anna 🙂