If you have ever wondered what the inspiration is behind the recipes I choose to share with you then wonder no more!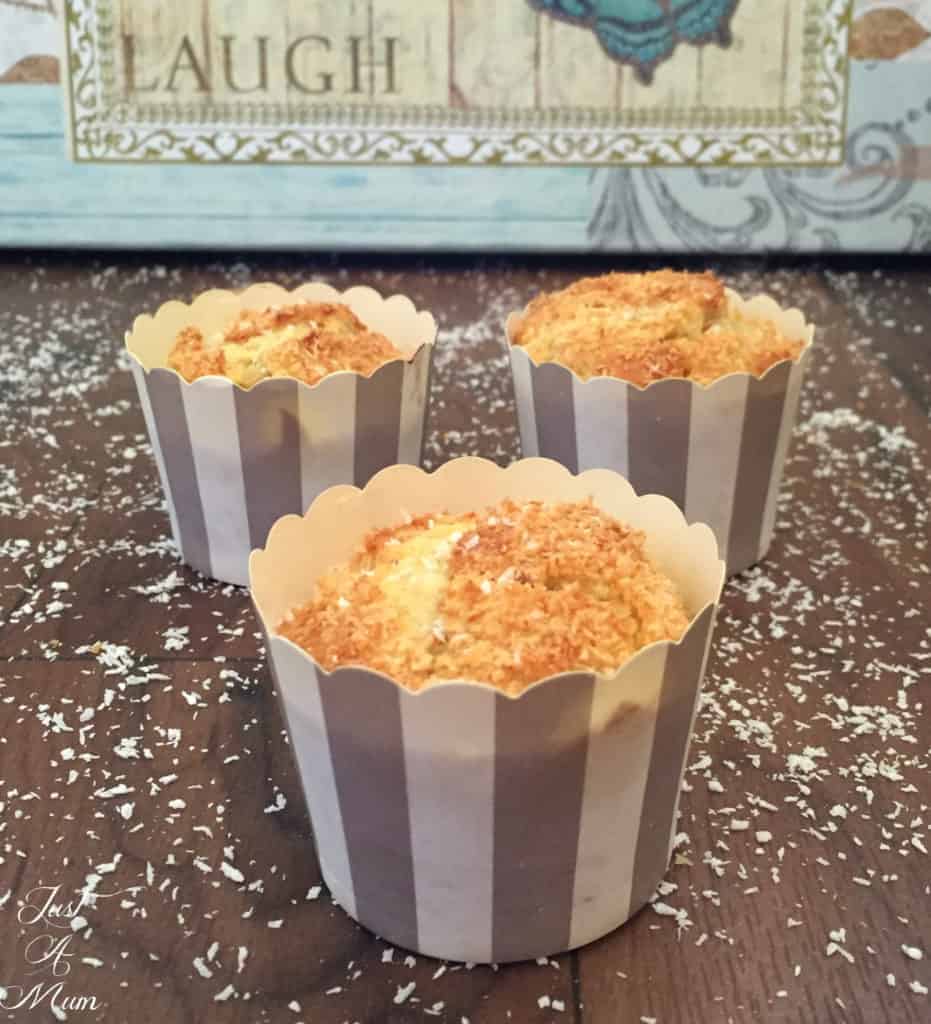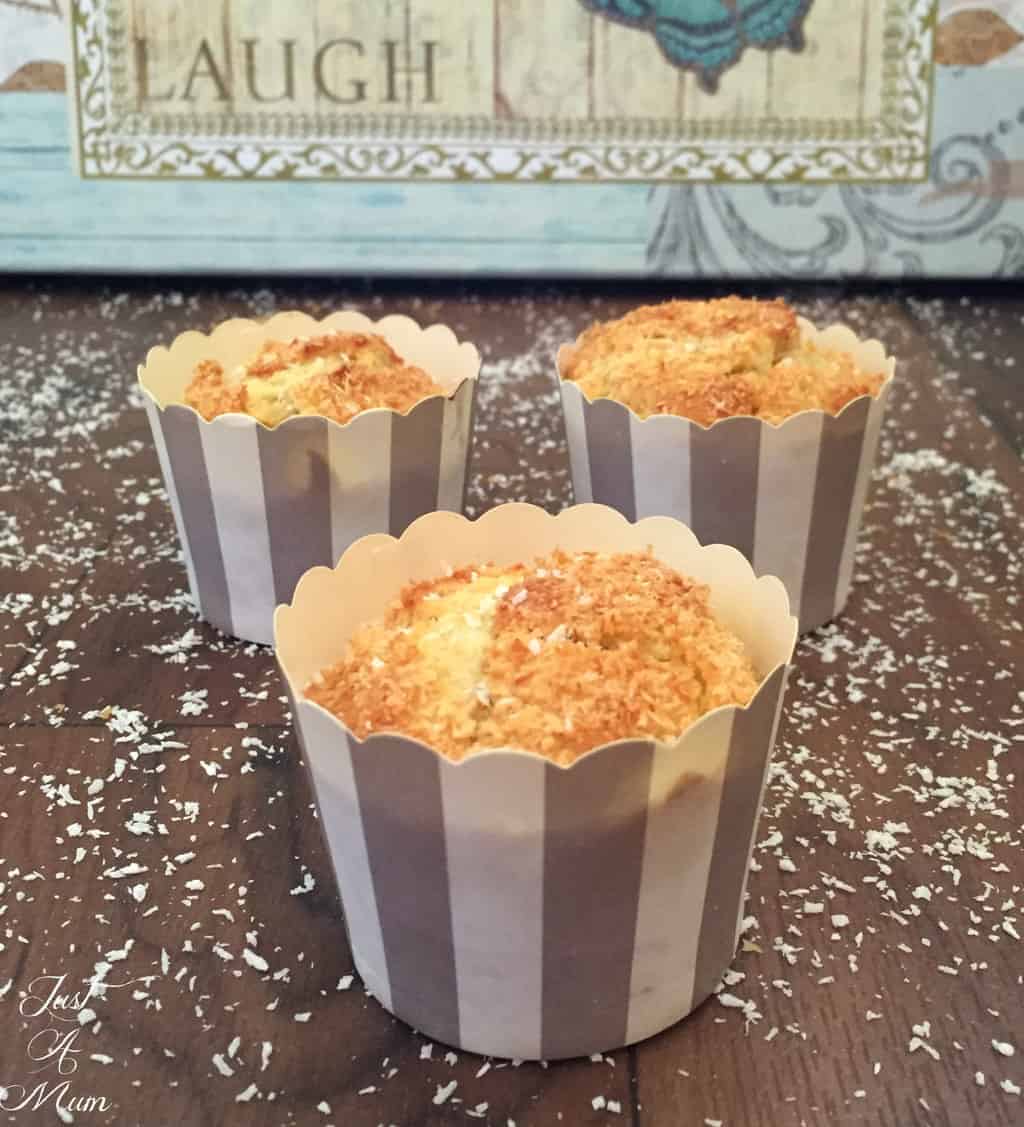 It is usually this, oh I have two old brown bananas on my bench, what, of the ingredients that are in my pantry go with this! Or I have managed to buy 3 bags of apples what can I make, doubled up on cocoa, have to use up these oranges soon etc etc. Nothing more nothing less lol. Rarely will I head out and specially buy an ingredient unless it is for something very special. Which is why so many of my recipes are simple with basic pantry staples.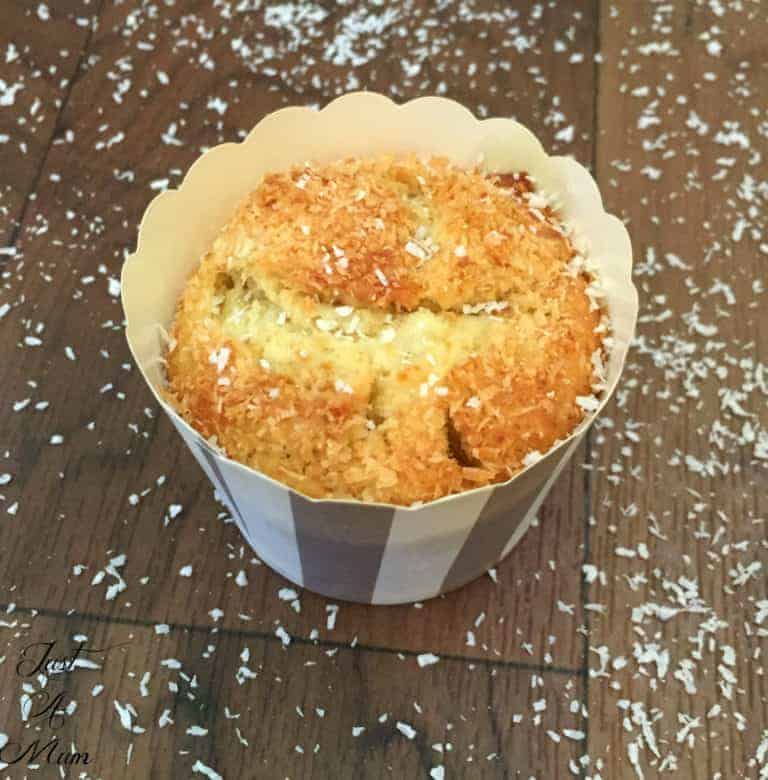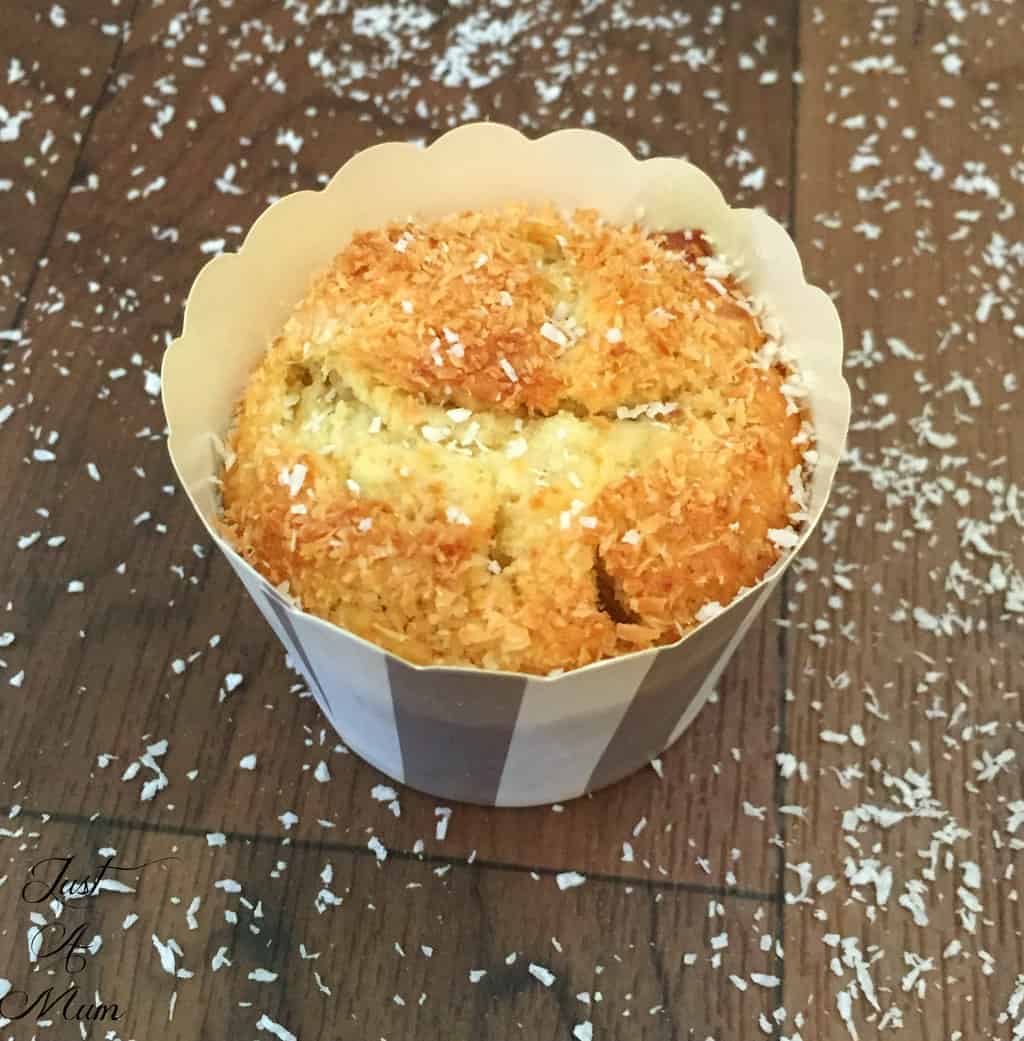 Which is how this recipe came about, two bananas were dying a slow death on the bench and I have several other recipes here that include bananas but wanted something different so wondered if banana and coconut would go well and boy did it work a treat!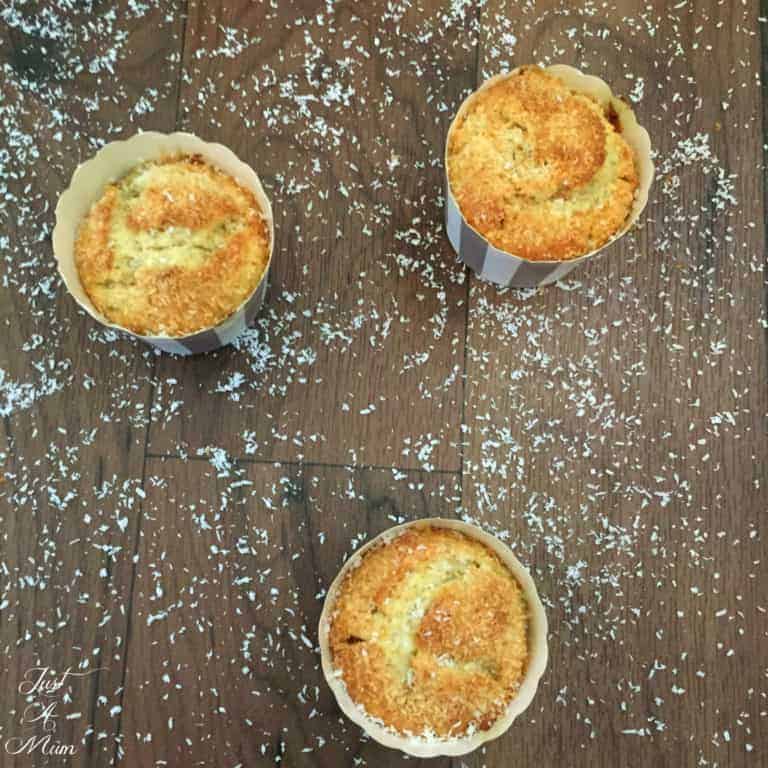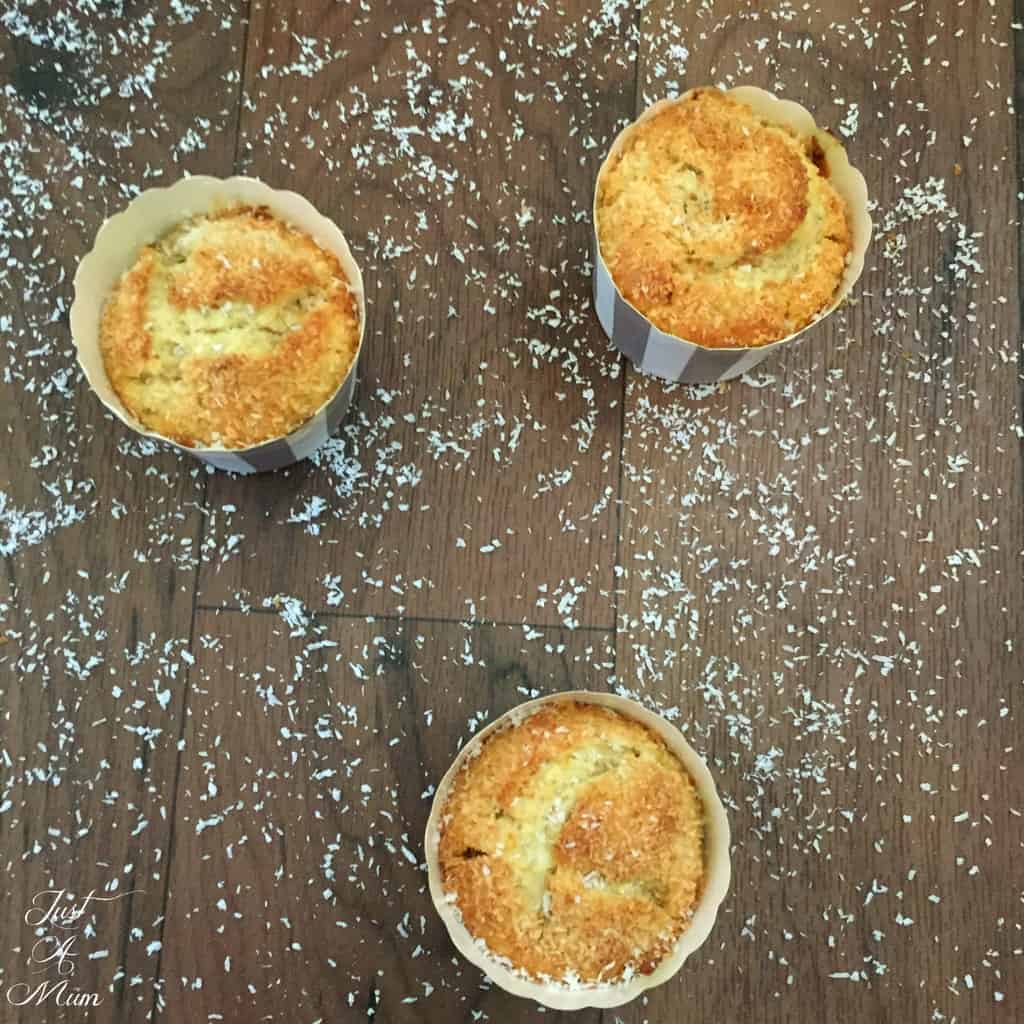 This recipe creates such lovely lightly flavoured muffins that all three of my kids loved them…..a rare event!
I used finely desiccated coconut but if you prefer you could definitely use coarser coconut or threads, but I enjoyed having just the coconut flavour without the crunch of the coconut being too pronounced. A sprinkling of coconut on the top of the muffins before cooking is a nice touch too!
The muffins are simple to prepare, and create a nice dense muffin, I hope you enjoy this recipe, let me know what you think in the comments below!
You can never have to many muffin recipes! I hope you enjoy this one, check out my Sweet Recipes Tab for a few more varieties to try!
Thank you so much for stopping by, please pop over to Facebook and follow me there, and feel free to subscribe to my email list to receive my recipes as I publish them!
Happy Baking!
Anna