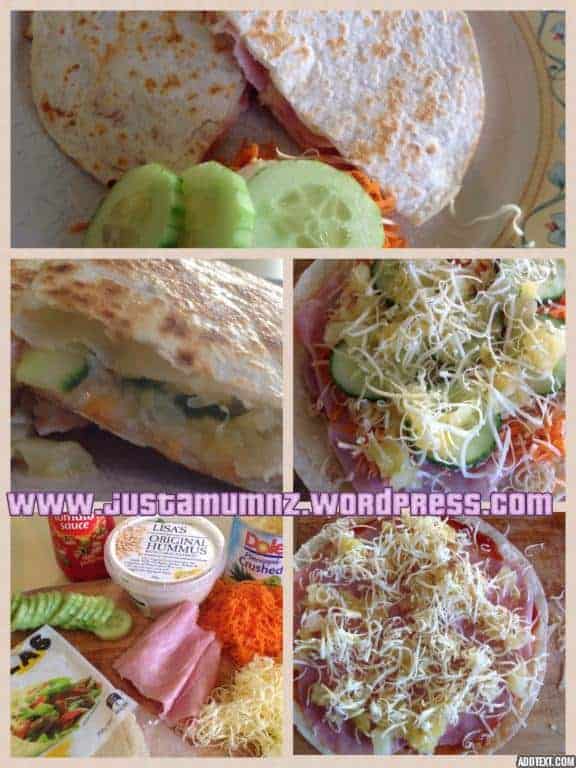 This is one of the most popular lunch items on our family menu! Using the same ingredients I can manage to keep the whole family happy with a lovely simple, healthy meal!
It can either be a yummy lunch option or an easy dinner and for us it suits everyone, from the vege loving daughter who likes her tortillas to be fresh wraps full of hummus, salad & ham, to our meat & cheese loving son who wants his as warm Quesadillas. In our family of five it is hard to find meals that everyone likes but this one is a winner – same ingredients, different outcomes – happy family!
Ingredients – The main ingredient is Tortillas, and after that you can include anything you like! Can be as simple as ham, pineapple & cheese, to gorgeous chutneys, specialised cheeses & meats with plenty of fresh seasonal veges.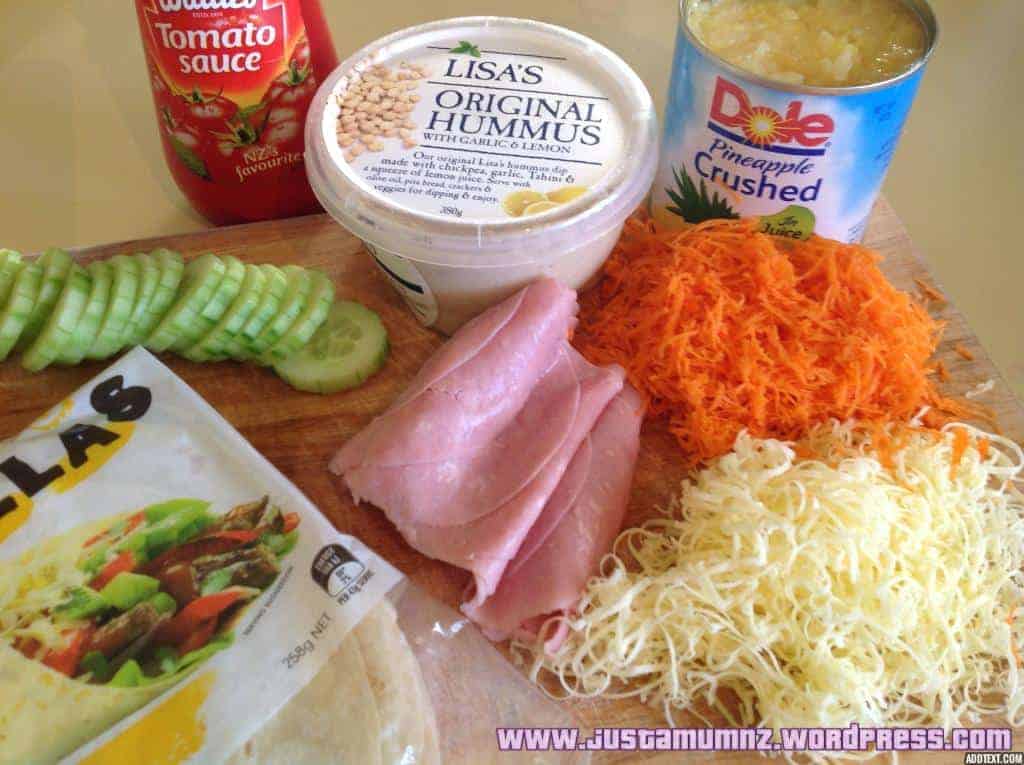 You can simply use the tortillas as fresh wraps or cook in a frying pan to create tasty quick quesadillas. Salad isn't optional – so it either goes in the wrap or on the side but we make it what the kids like so if it is just a carrot cucumber salad I think that is better than no salad at all!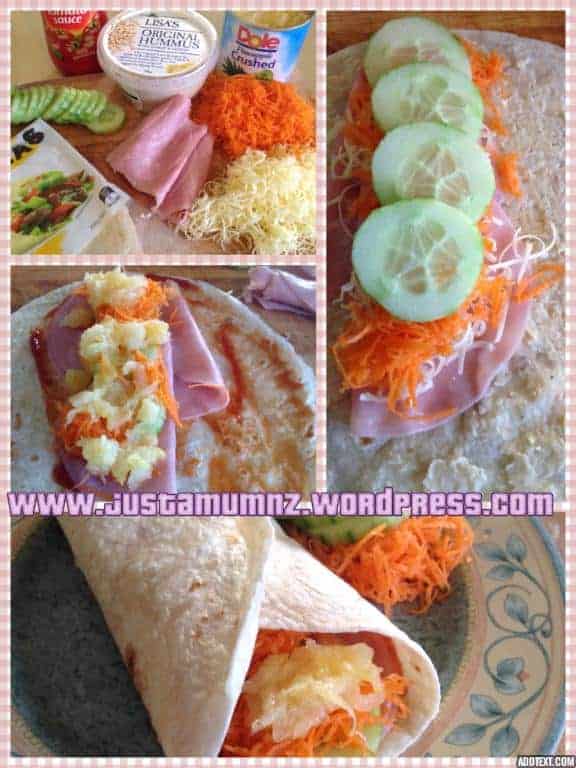 I hope you enjoy this quick Just a Mum meal idea, from my family to yours.
You can find me on Facebook for other recipes, fun kids activities and random Mummy Musings.