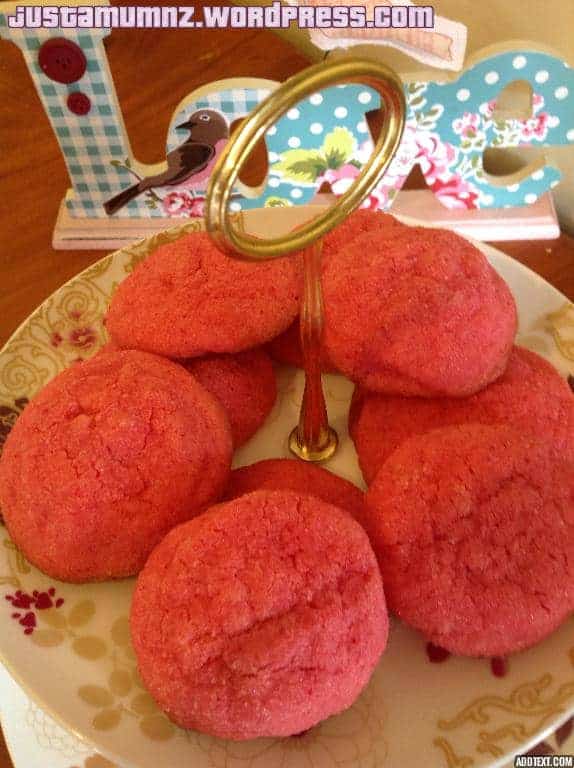 We are feeling the love in the Just a Mum household this week. Valentines is one of my favourite times to do fun things with the kids – even though my son at 9 is perhaps thinking this year it is all a bit gross!! He still eats these cookies though! I found this recipe in Eat2Gather and modified it slightly to work with what I have on hand.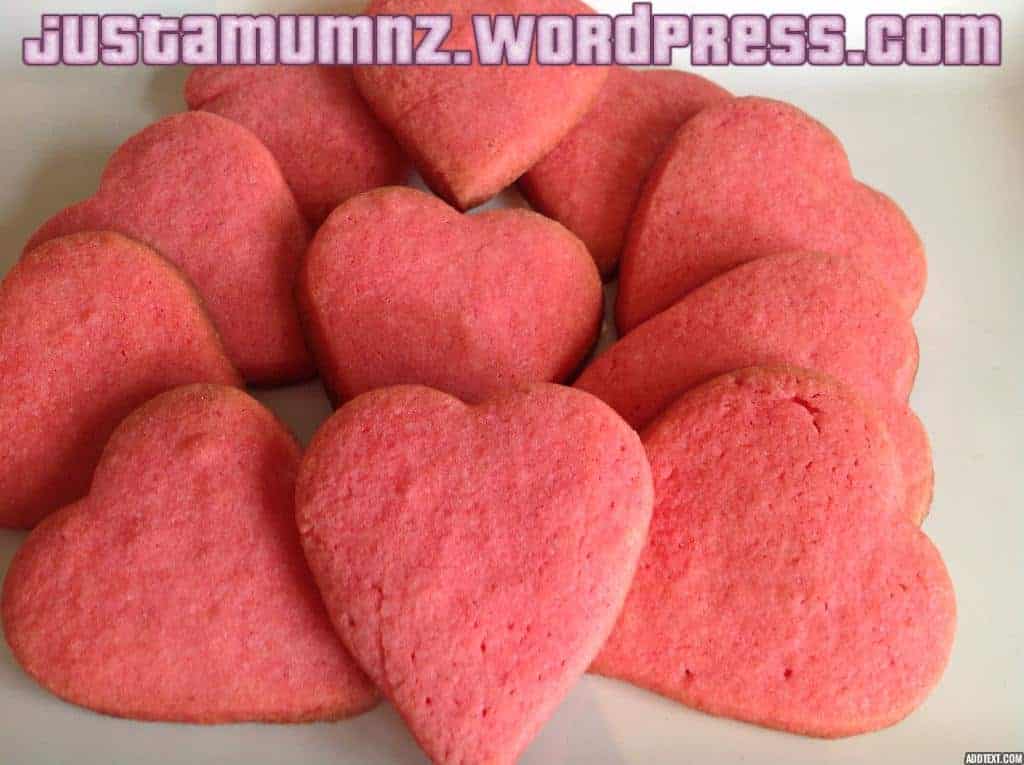 The original recipe calls for 1/2 a cup of shortening – I do not have this so I replaced with 1/2 a cup of butter and my results were fine. There is a theory that you should add more butter as the fat content will not be as high and the biscuits will not hold their shape as well. I have never cooked with shortening so I cannot comment – however these biscuits were fine with a few modifications as per below.
Ingredients
225g Butter, softened (alternatively 1/2 cup butter & 1/2 cup shortening)
1 pkt Jelly (85g or 3oz)
1 Cup Sugar
2 large eggs
1 tsp vanilla extract
2 1/2 Cups Flour
1 tsp baking powder
1 tsp salt
Sugar for coating
Method
Heat the oven to 175C (350F).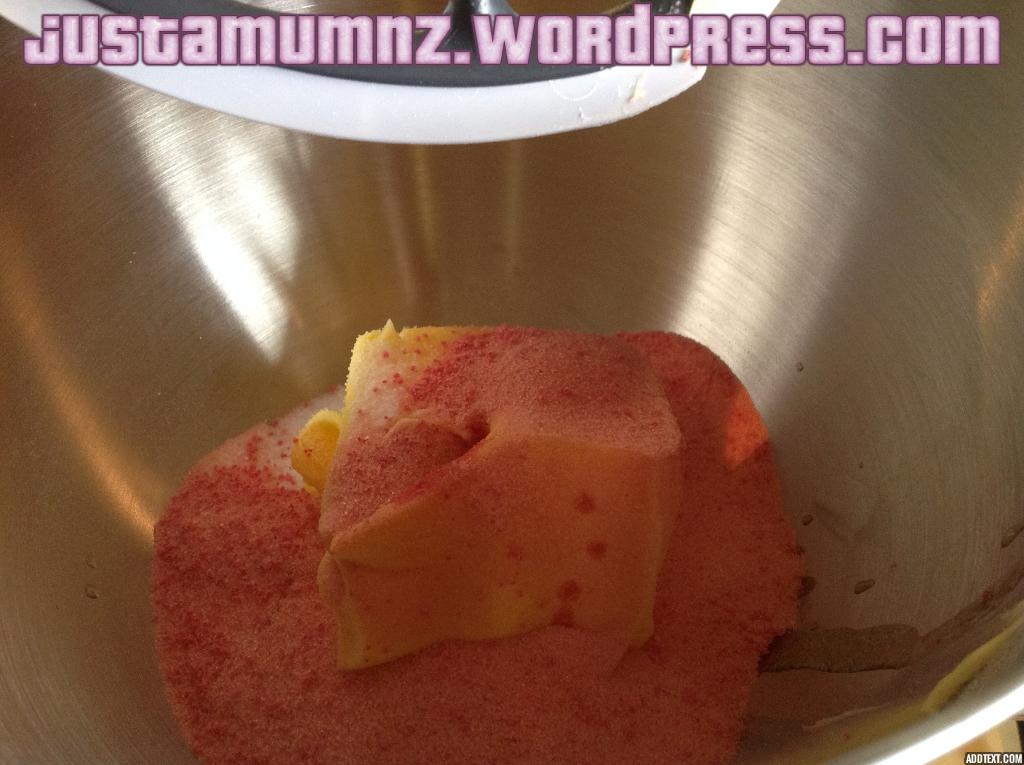 Combine butter (or shortening & butter), jelly & sugar into the mixing bowl of a mixer. Blend for 4-5 minutes scraping down the sides from time to time.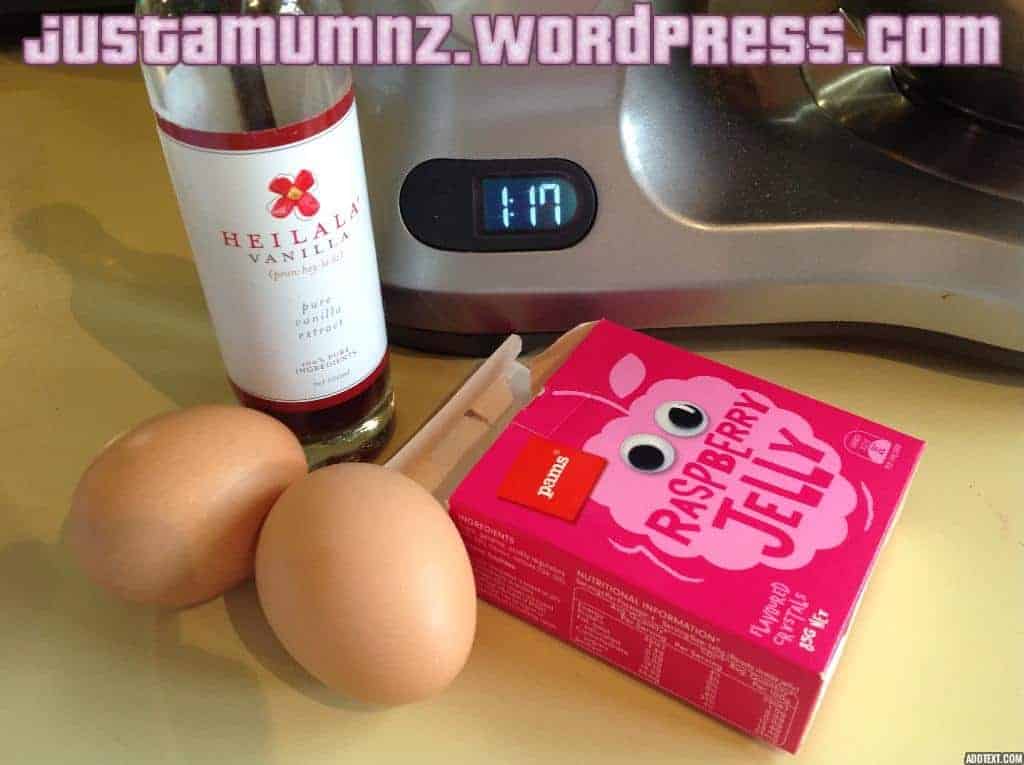 Add the eggs & vanilla and on a medium speed blend well for a further 2-3 minutes.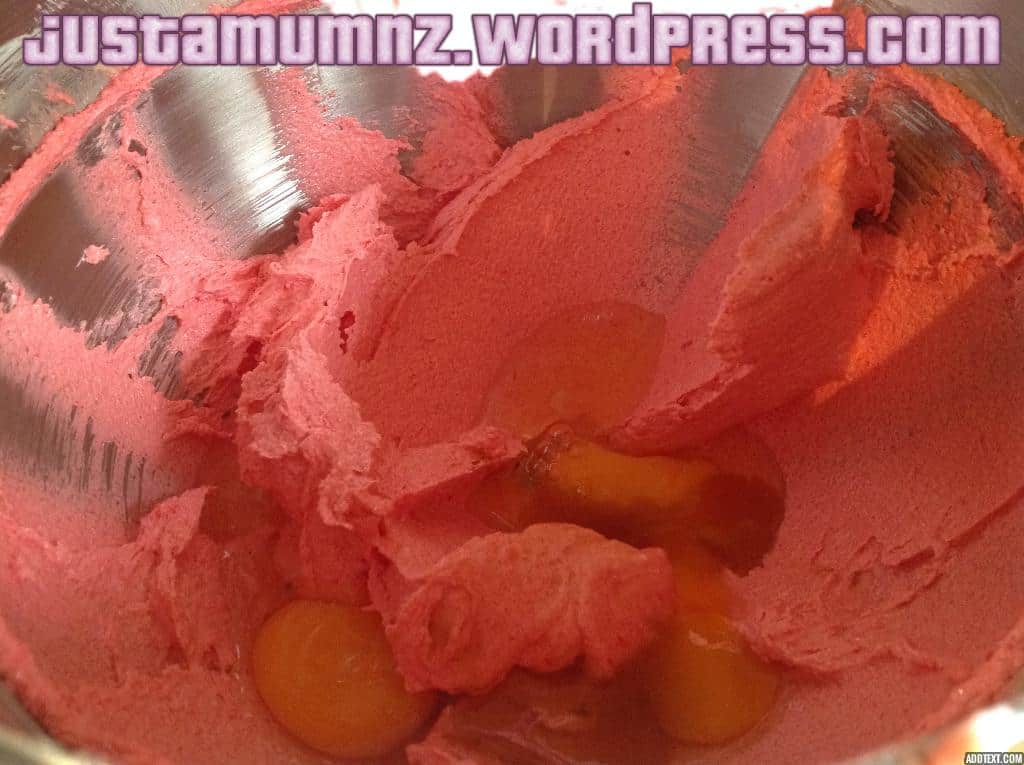 Combine the flour, baking powder & salt and gradually add this to the mixture blending until just combined.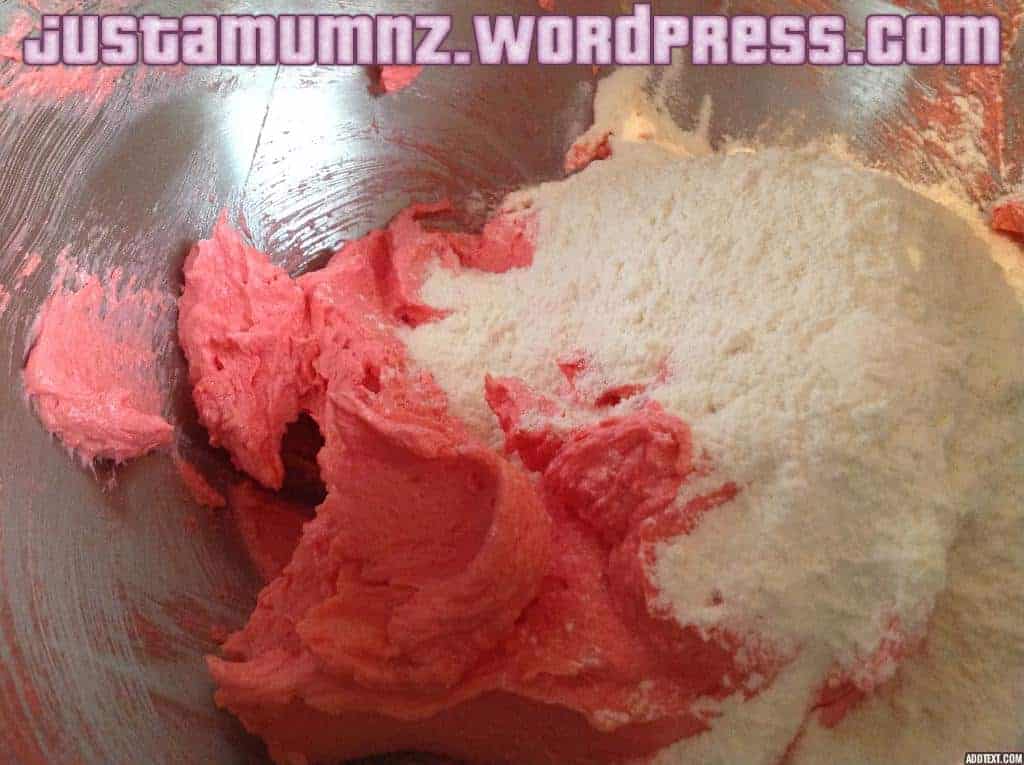 Prepare sugar in a shallow dish or bowl to use for rolling the dough balls into.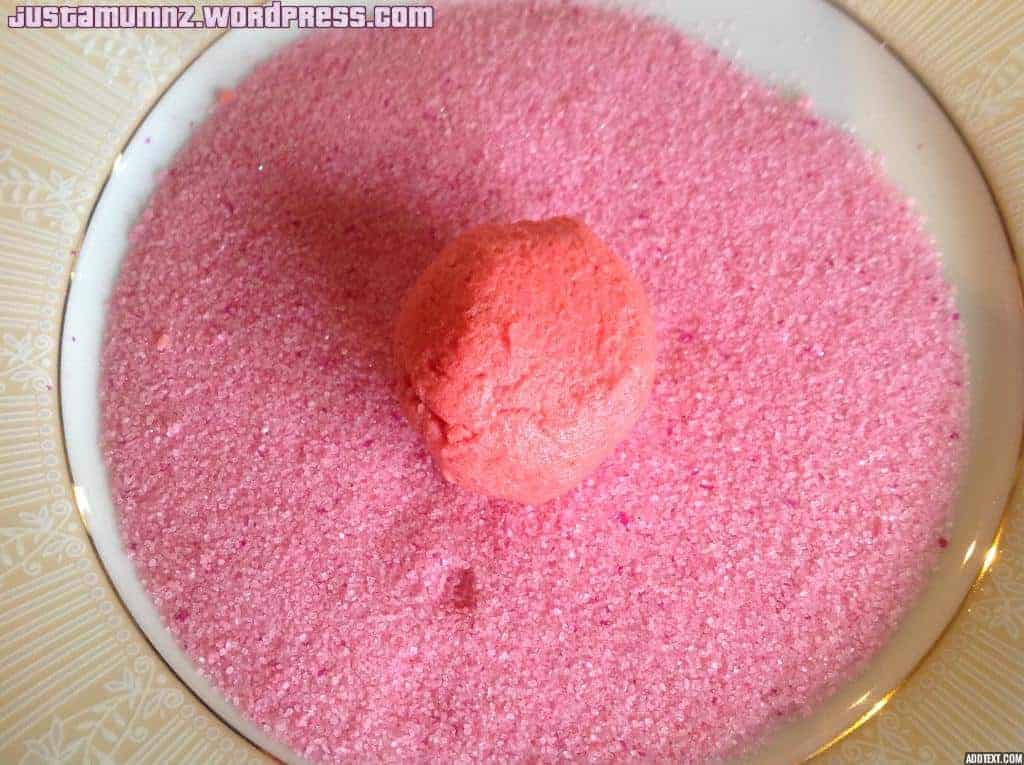 Take a tablespoon sized amount and gently roll into a ball and then roll in the sugar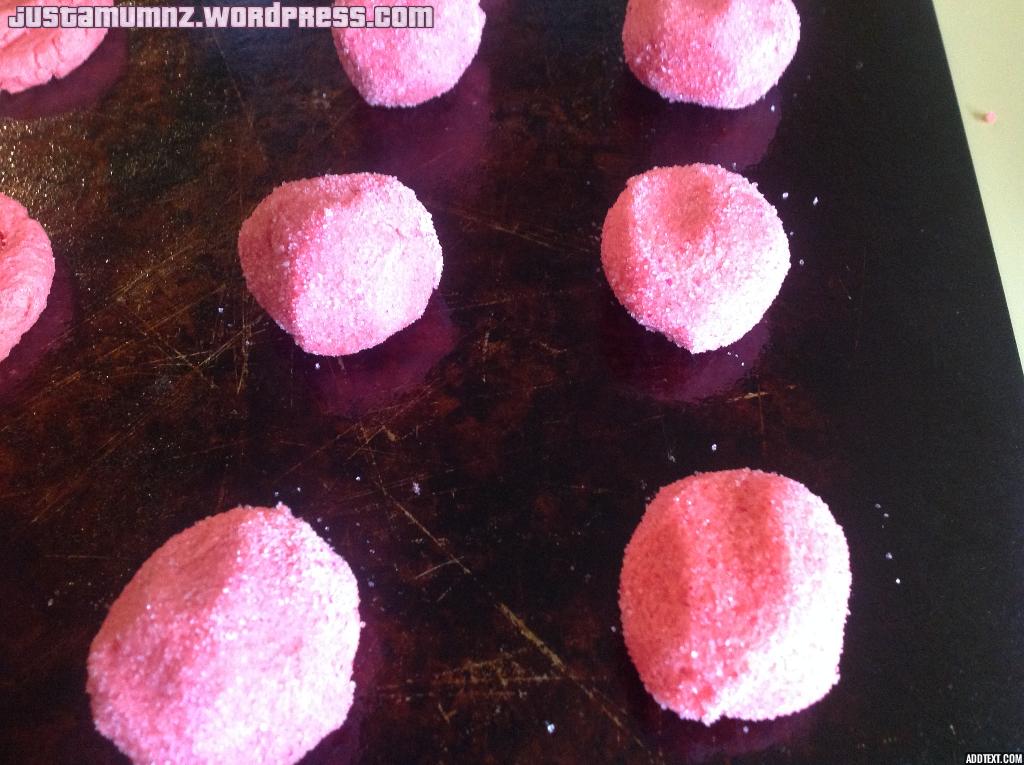 Place sugar coated balls onto a baking tray prepared with baking paper or cooking spray.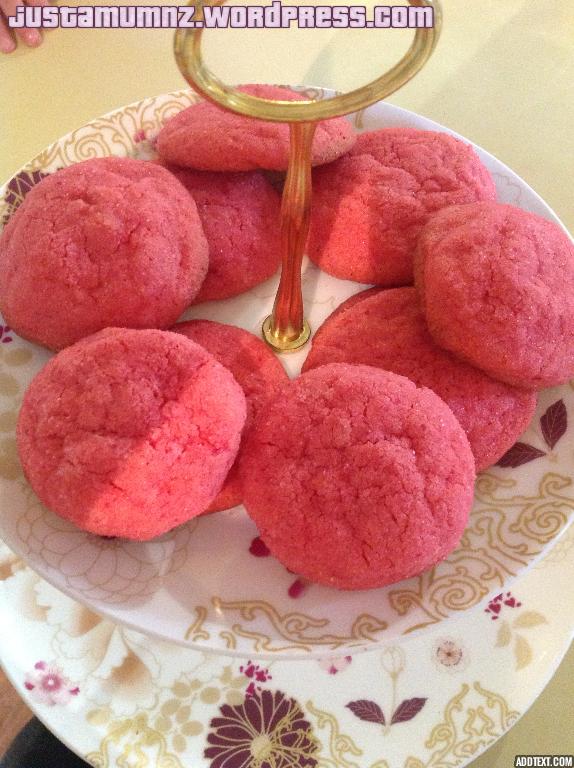 Cook for no longer than 10 minutes – you do not want the dough to take on any colour – leave them on the tray for 2 minutes then remove onto a cooling rack.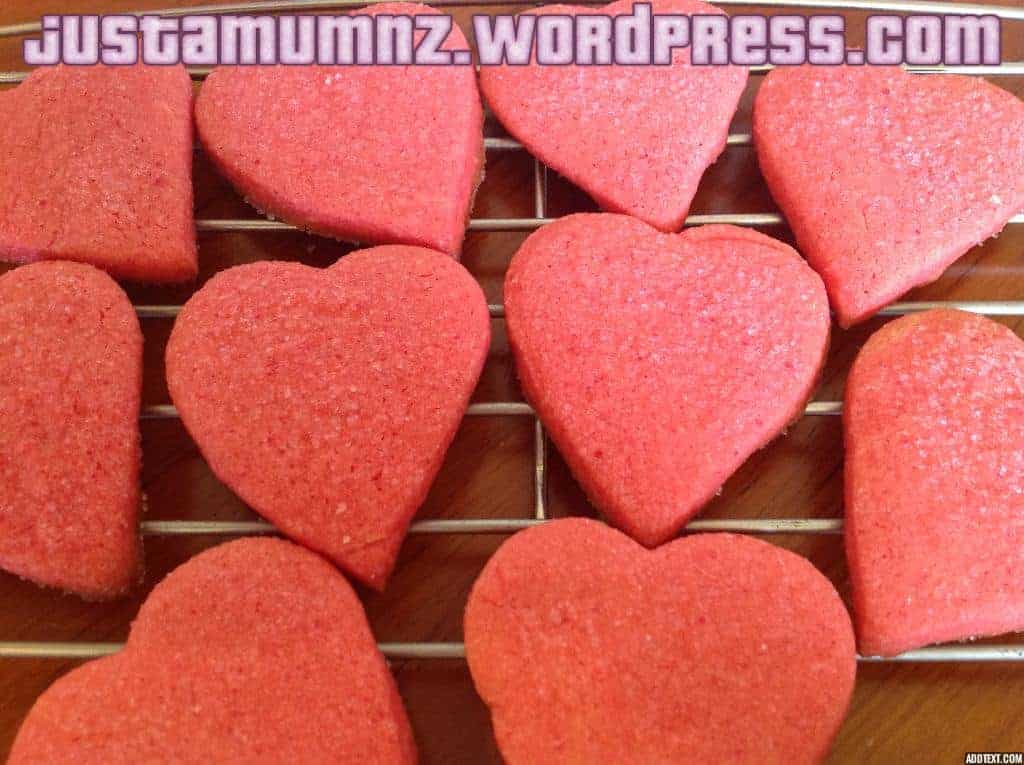 And then as its valentines day we had some fun! I used half the mixture for normal cookies and used the remainder for LOVE.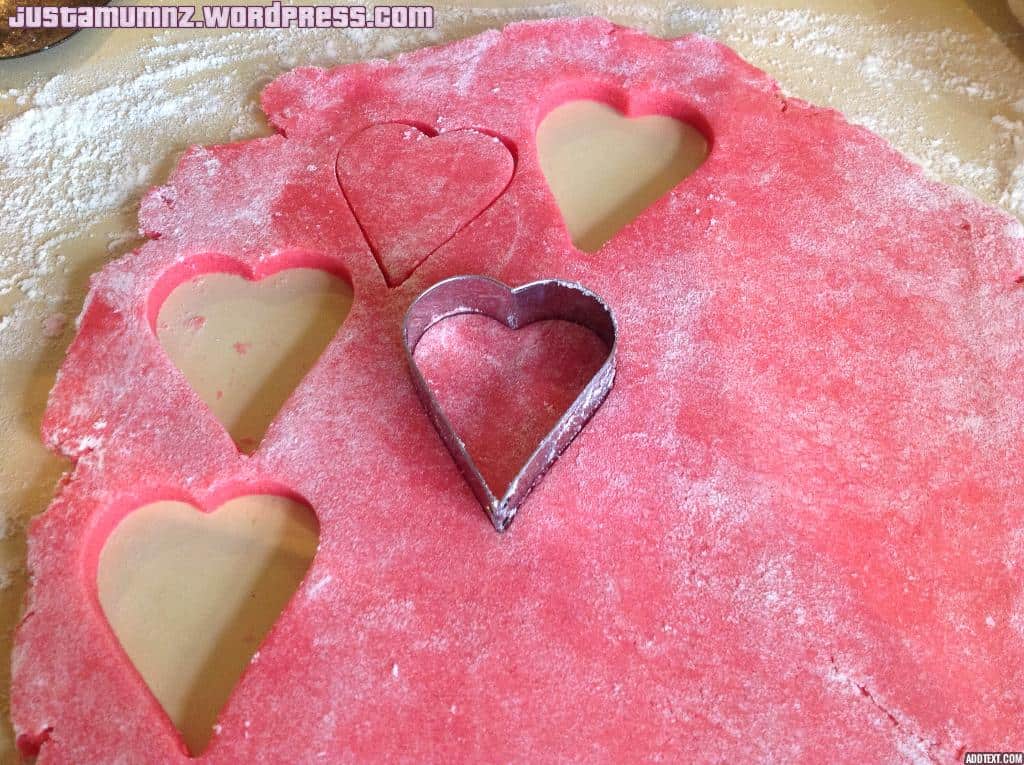 In the original recipe they were able to roll the dough out immediately and use cookie cutters to make heart shapes – my dough was way to soft for this so I cooled it in the fridge for 45 minutes. This could be because mine is all butter I do not know but cool your mixture until you can handle it & roll it easily.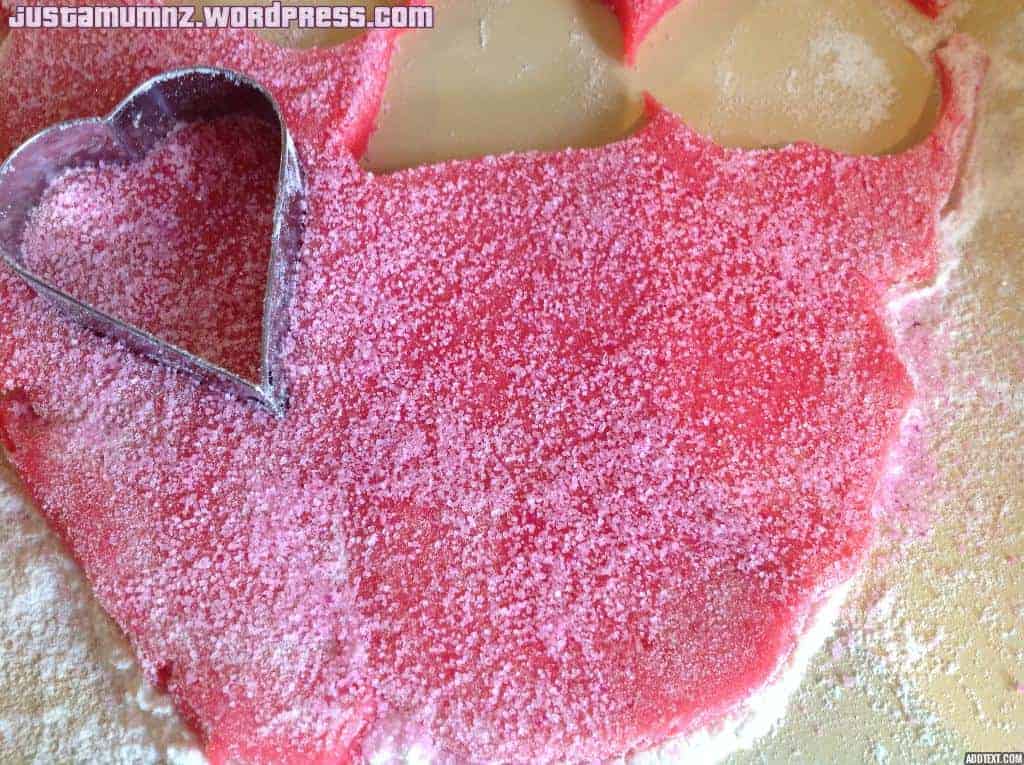 On a well floured bench I gently kneaded the dough. Then using flour on top and bottom of the dough I gently rolled it out to about a 1/4 inch. For the first batch I did not add sugar to the top and the second batch I sprinkled sugar over the dough before I cut out the heart shapes. I then transferred the hearts gently to the prepared baking tray and cooked for approx. 8-9 minutes – they are thinner so I kept an eye on them to ensure that the bottom did not take on too much colour.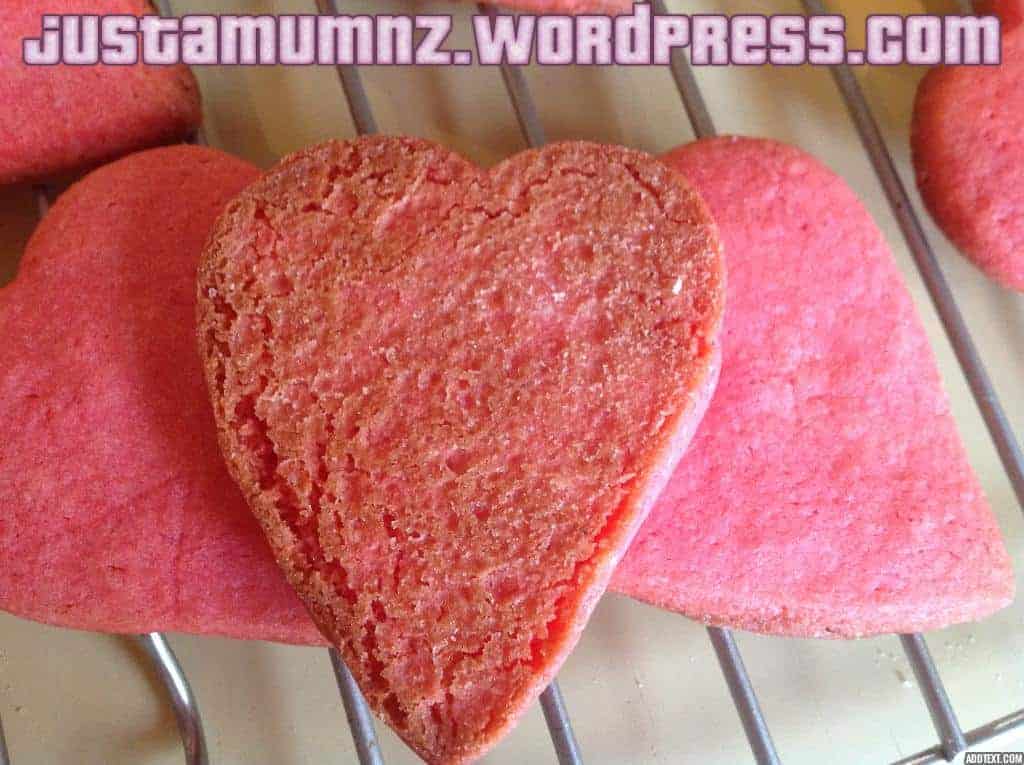 They turned out really well! Kids loved them and they are quite tasty!
You can use any jelly flavour you like – these ones are super sweet! I can see that lime jelly would be nice but you will get cookies coloured whatever flavour you choose!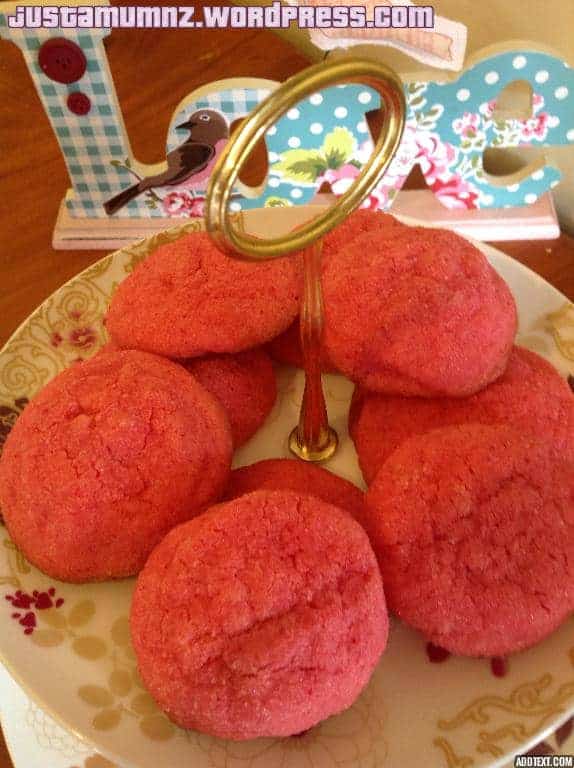 I used a coloured flavoured PINK sugar as I was going for full on pink love but normal sugar is fine for dusting cookies.
I hope you enjoy making these cookies as much as I did – I had a wee helper who also liked getting into it! Hey – its only mess right!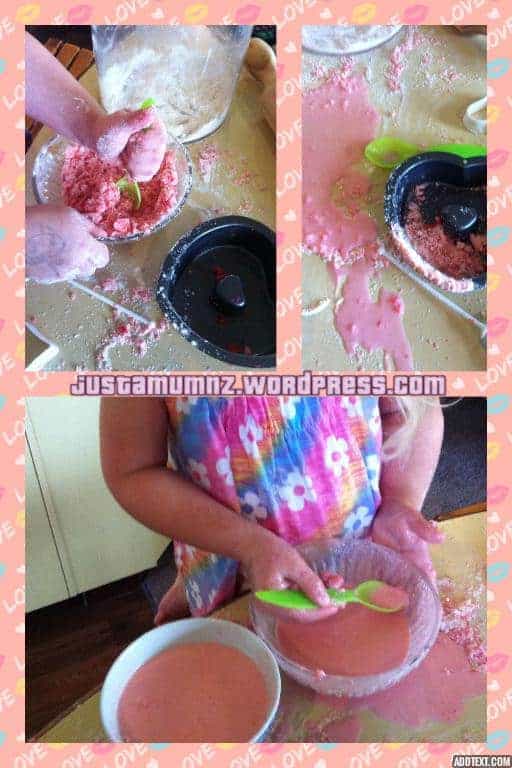 Thank you so much for taking the time to read my post and thanks also to Get2Gather for the recipe 🙂
You can follow my blog, or like me on Facebook to get in first for my recipes, fun kids activities & general Mum Musings.
Lots of Valentines Love xox