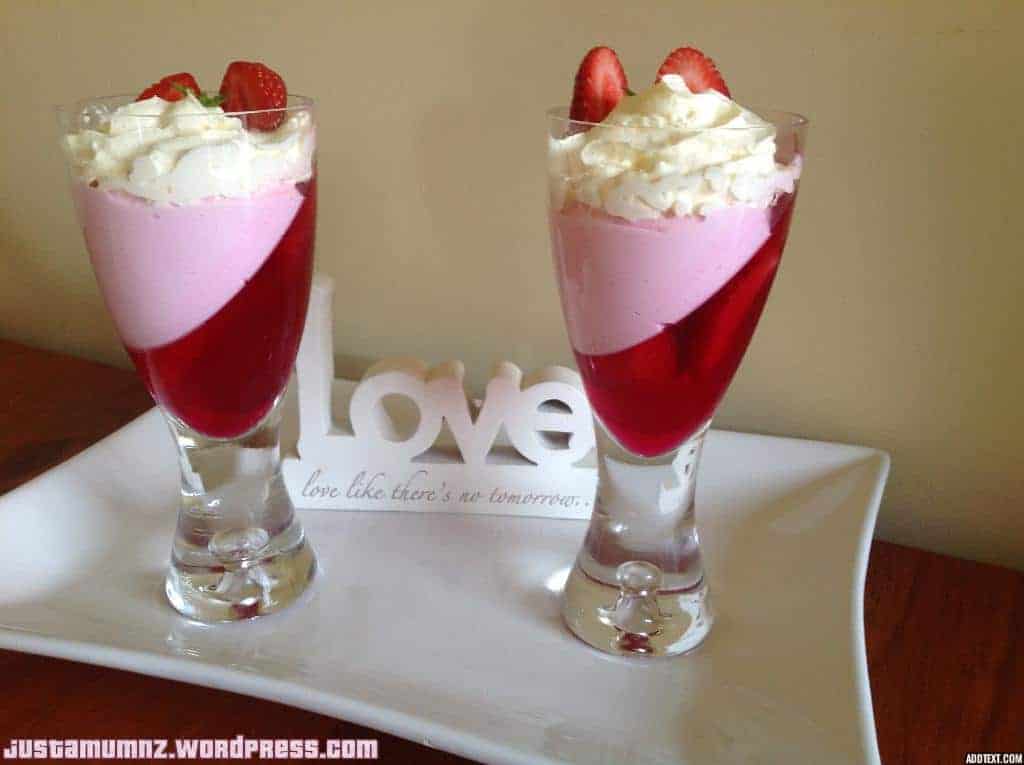 How gorgeous does this look! I have been wanting to try this ever since I saw it here at Grateful Prayer Thankful Heart a few weeks ago. Of course me being me I have turned in into a more Kiwi dessert with what I have in the cupboard! It is so simple, cheap & good for the waist line!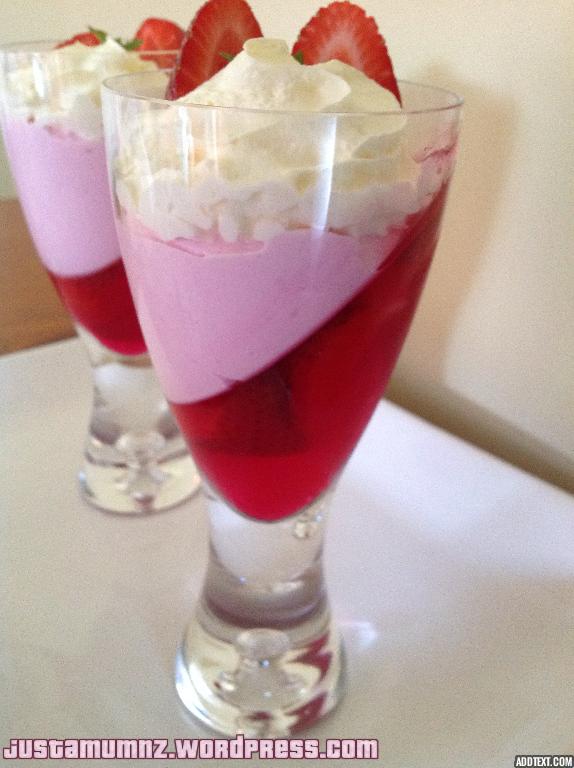 The best bit about this recipe is you can make it with standard jelly & instant pudding (mousse) or quite easily change the ingredients with Weight Watchers or sugar free desserts!
Today I have made it with Weight Watchers products and the results are great!
Ingredients
1 pkt Jelly (Jello 85g or 3oz)
2 pkts Instant Pudding or Mousse (made according to packet directions)
Milk – for the instant pudding, skim or full cream depending on preference
Strawberries or Raspberries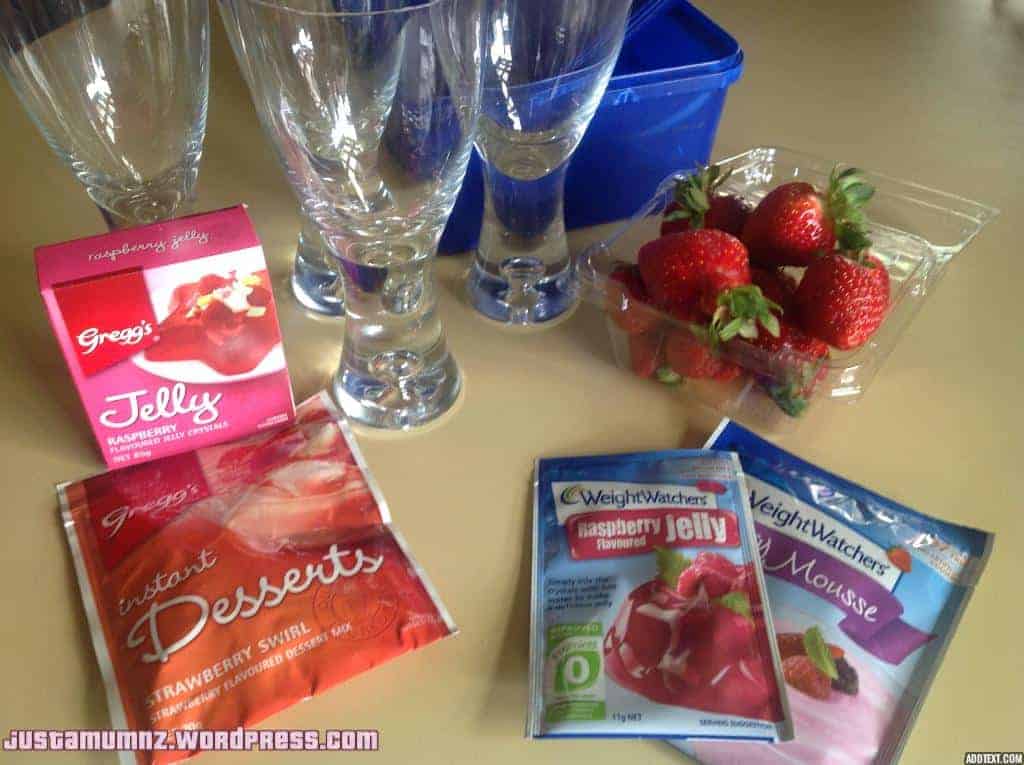 Method
Find wine glasses with stems that ensure they sit at the right angle in your chosen container – my tall pretty wine glasses were not quite right so the ones I chose were perfect – have a play and nowhere does it say they have to match! 😉
After checking out my cupboard I decided that ice-cream containers provided the perfect angle to set the glasses in, but you may choose a cake tin or even a shoe box! Whatever makes life easier for you and your fridge!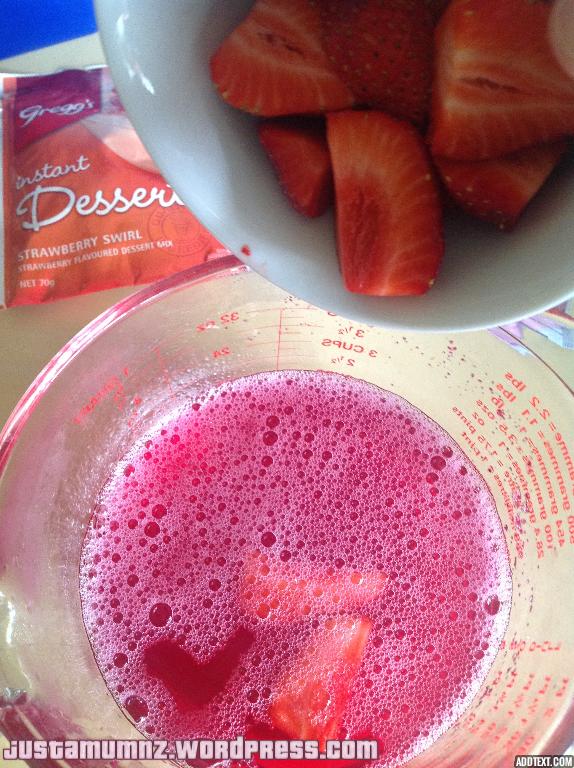 Make the jelly according to the packet directions, and add to this sliced strawberries.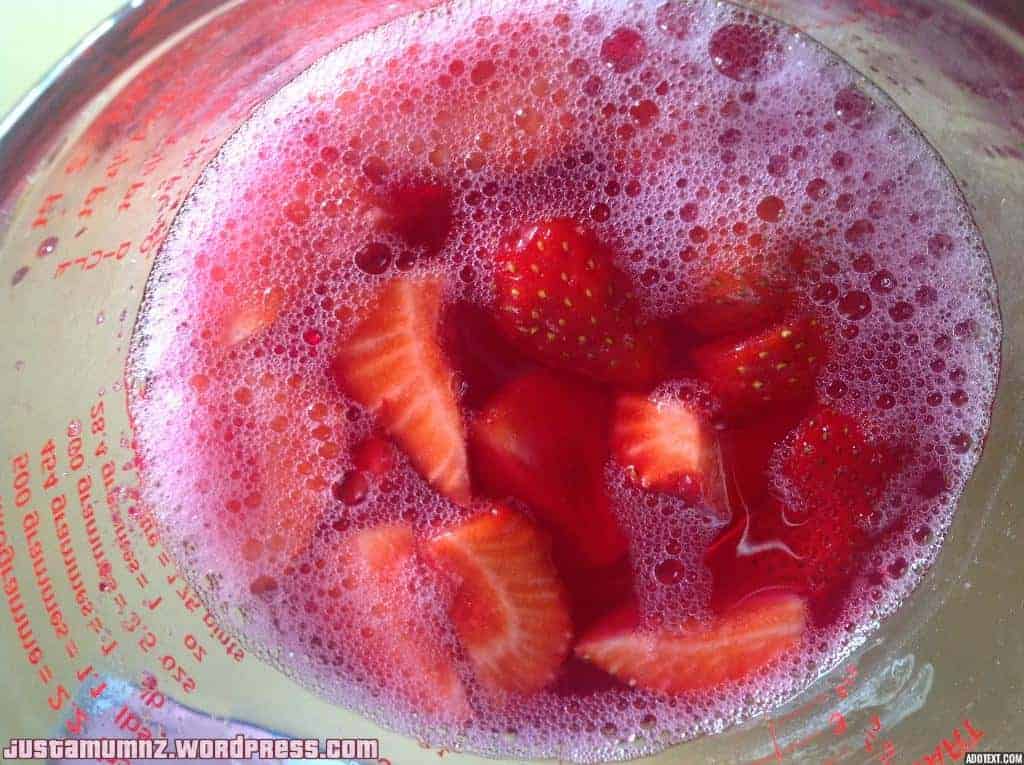 Tilt your glass on an angle and add the jelly strawberry mixture and pop the glasses into the container. Carefully carry this to the fridge and cool for 2-4 hours or until well set. You could easily do this part in the morning before work or taking the kids to school and make the mousse later in the day.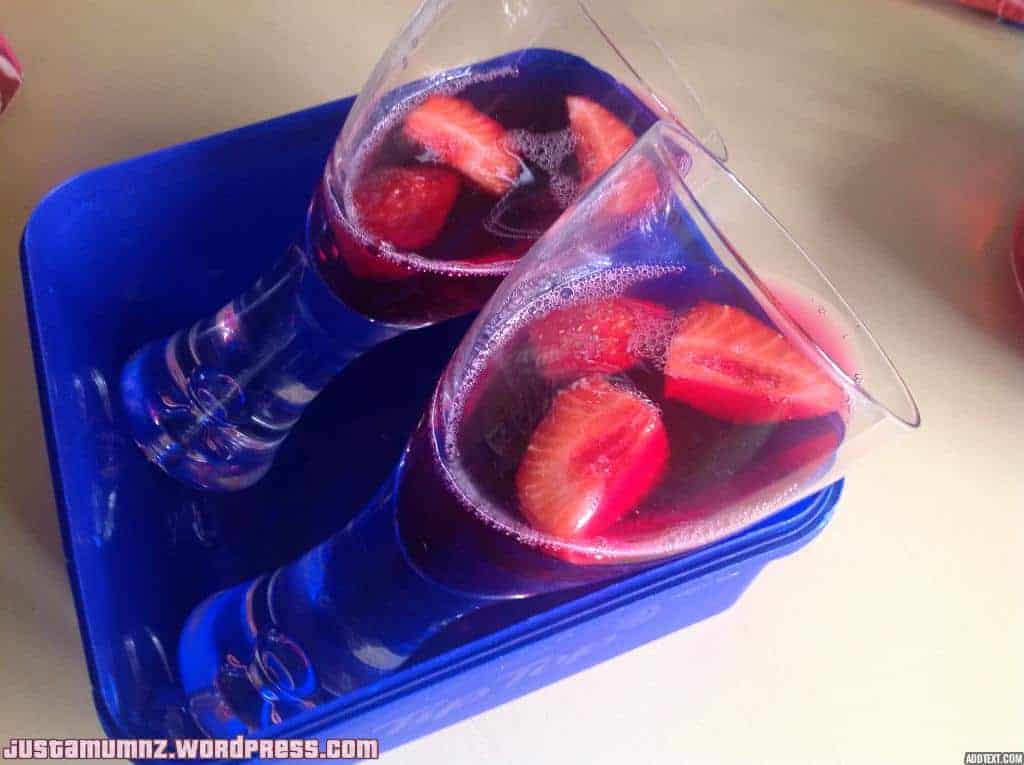 Once jelly has chilled completely prepare your instant dessert/mousse according to the packet instructions.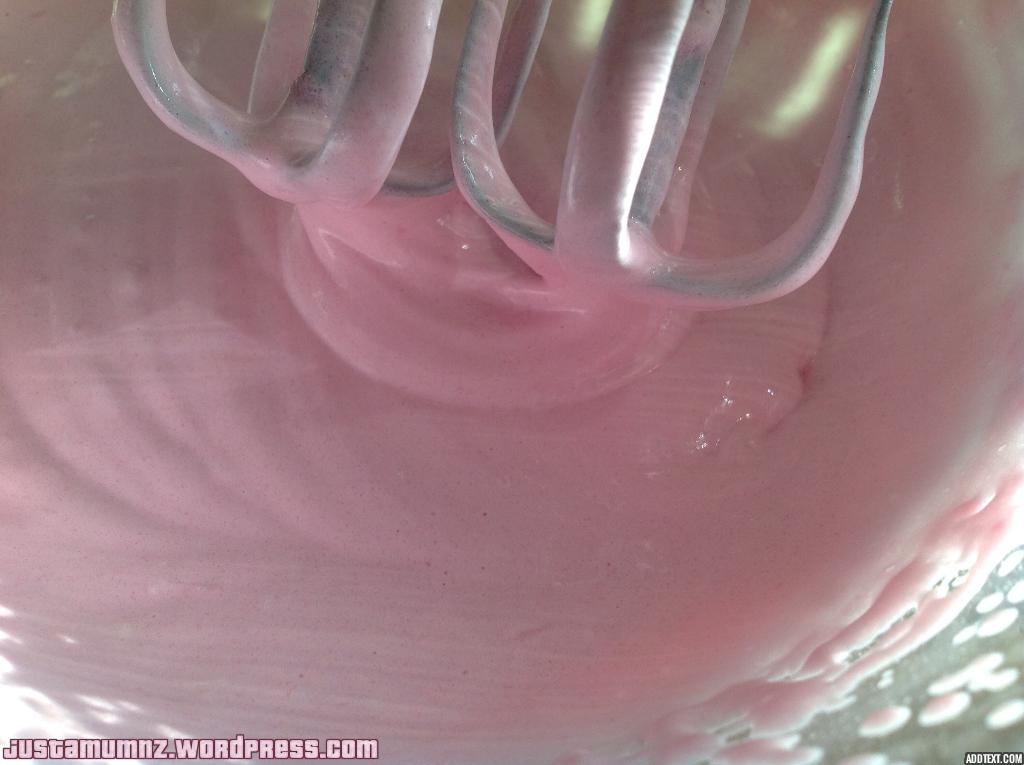 Pour into the chilled jelly glasses and cool for 1 hour or until set.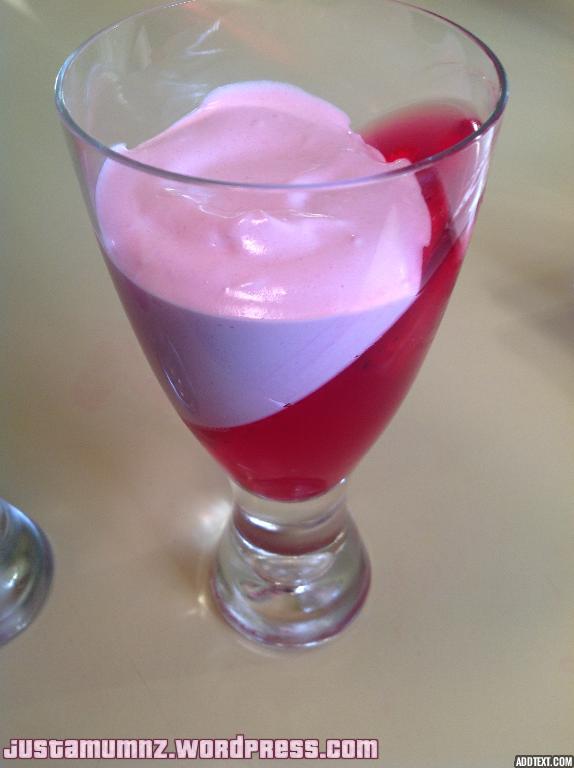 To finish it off complete with a swirl of whipped cream (lite if being good!) and top off with some sliced strawberries & a little mint if you want to be super fancy!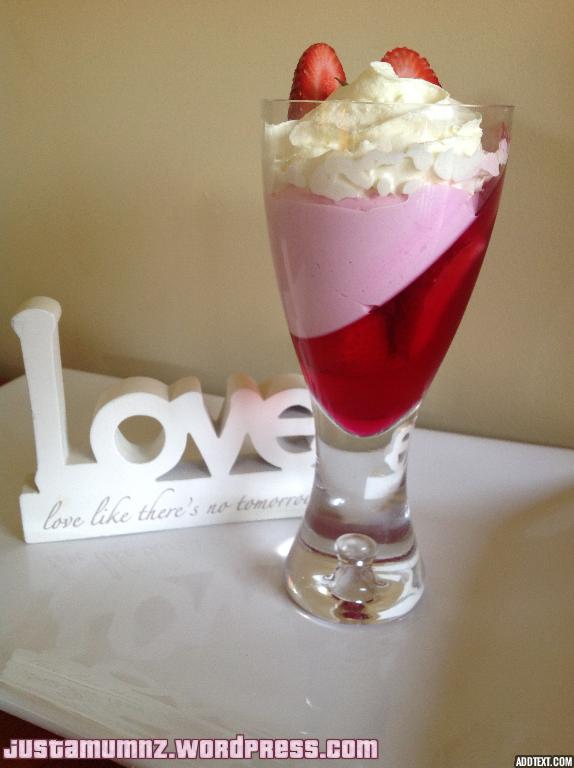 How pretty does this look for something so simple.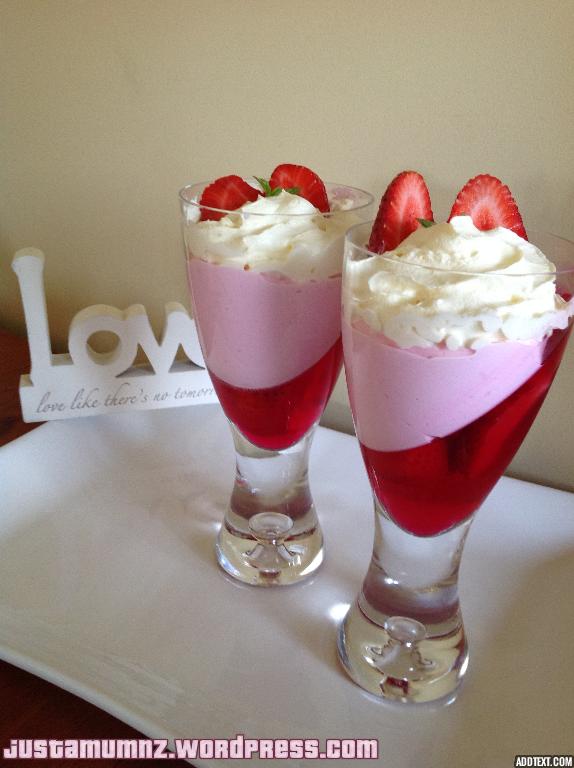 A lovely easy Valentines or special occasion treat. You of course can make a mousse from scratch if you so desire or any other method you choose.
My valentines were 9 & 6 years old and they gave it the BIG thumbs up!
Enjoy 🙂
For other Valentines inspired recipes check out my Jelly Sugar Cookies or my popular Jelly Roll Ups
Follow me on Facebook for more recipes & fun kids activities.
Thanks for taking the time to check out my recipe today 🙂