One of the first recipes I shared on my website, this has been a firm favourite with thousands of people over the years. Crunchy Lemon Muffins are so easy, and perfect for many occasions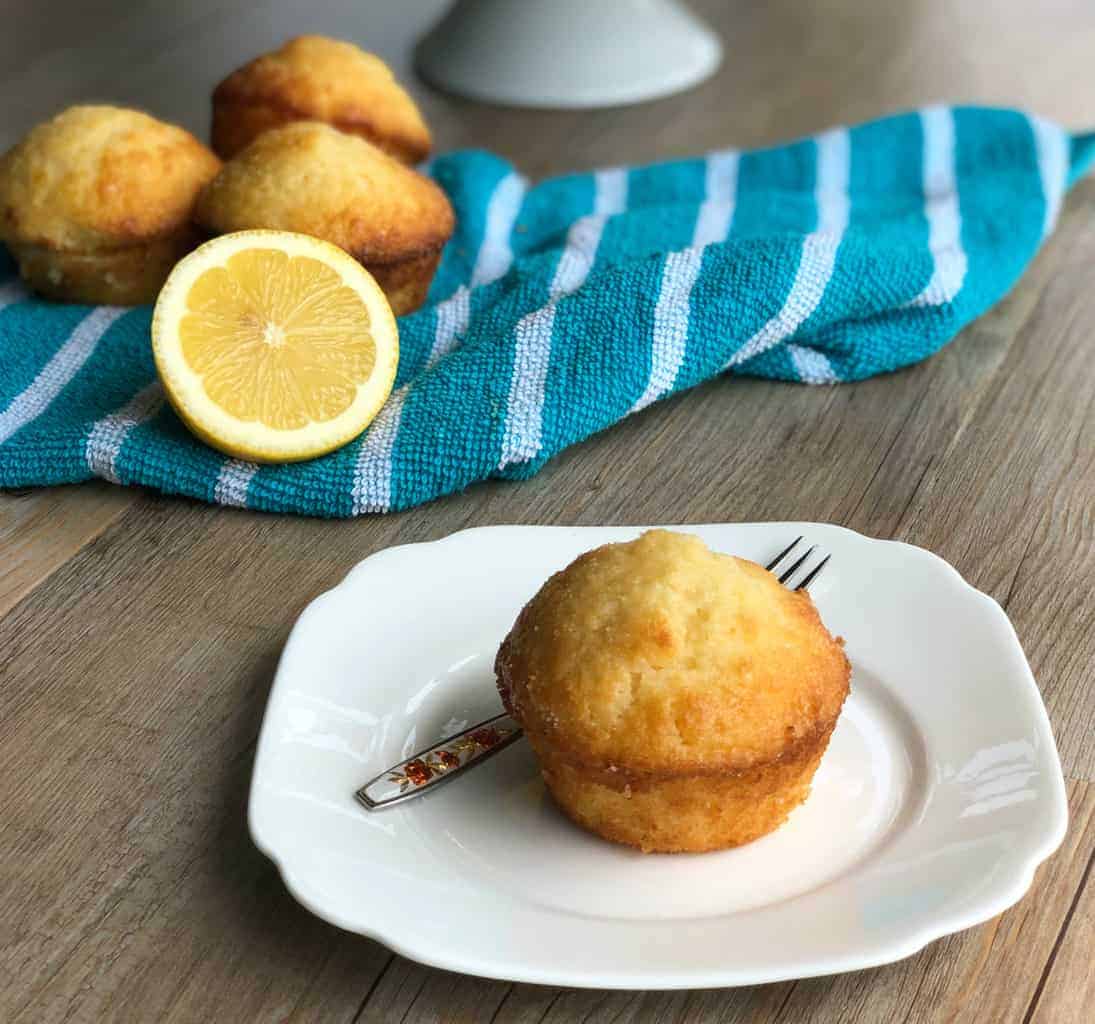 Our whole family loves this recipe. Originally I got the recipe from my parents who got it from a friend of theirs! That is the best way for recipes to be shared, tried and tested and well loved. I am lucky to often get Lemons from my Dads abundant tree also!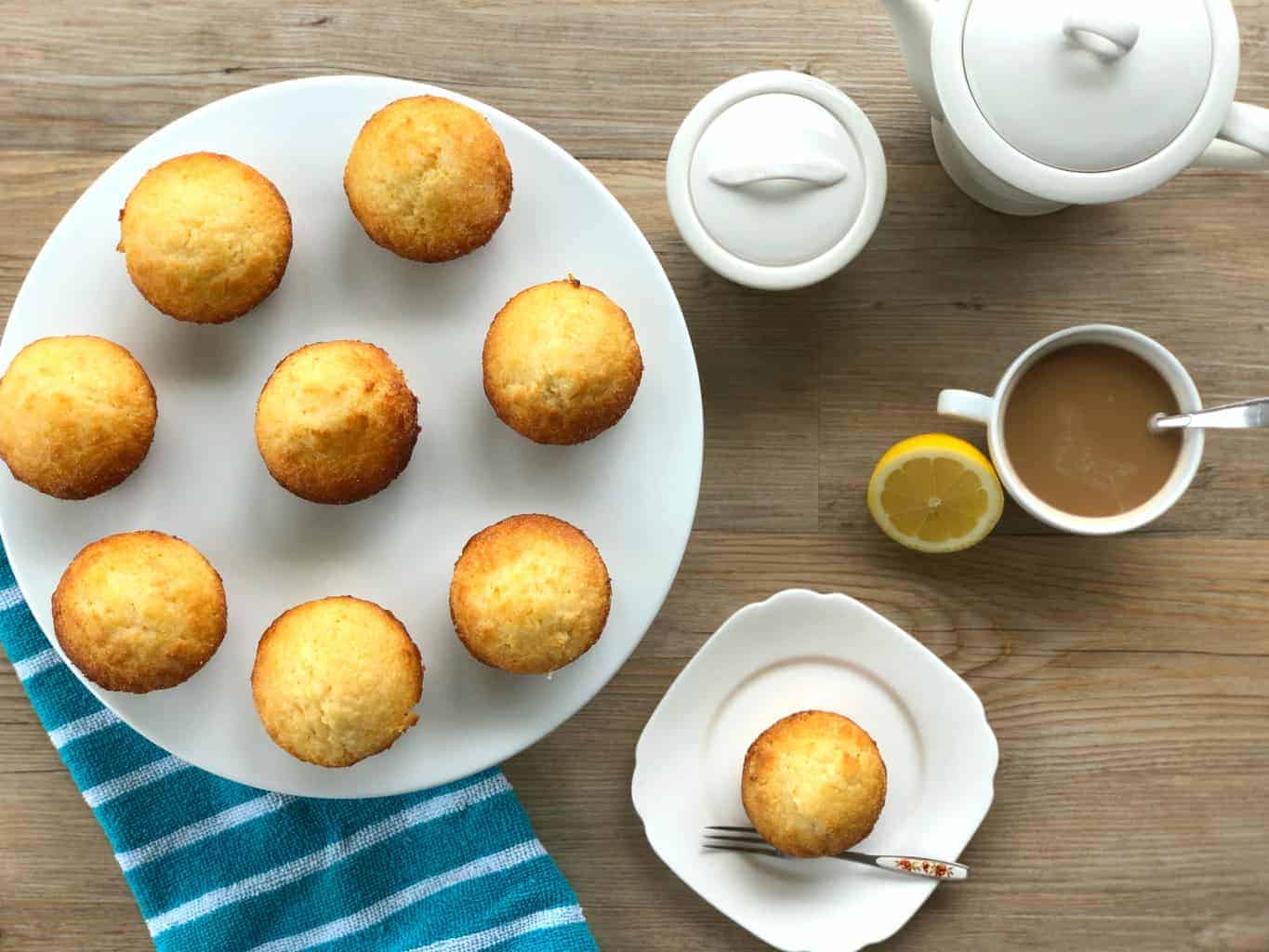 This recipe is such a simple one, using few ingredients, all of them basic pantry staples. The lemon flavour is the original version of the recipe but I have also shared my Orange Crunch Muffins as an alternative and they are just as delicious! When lemons are in season this is a delicious way to use them up.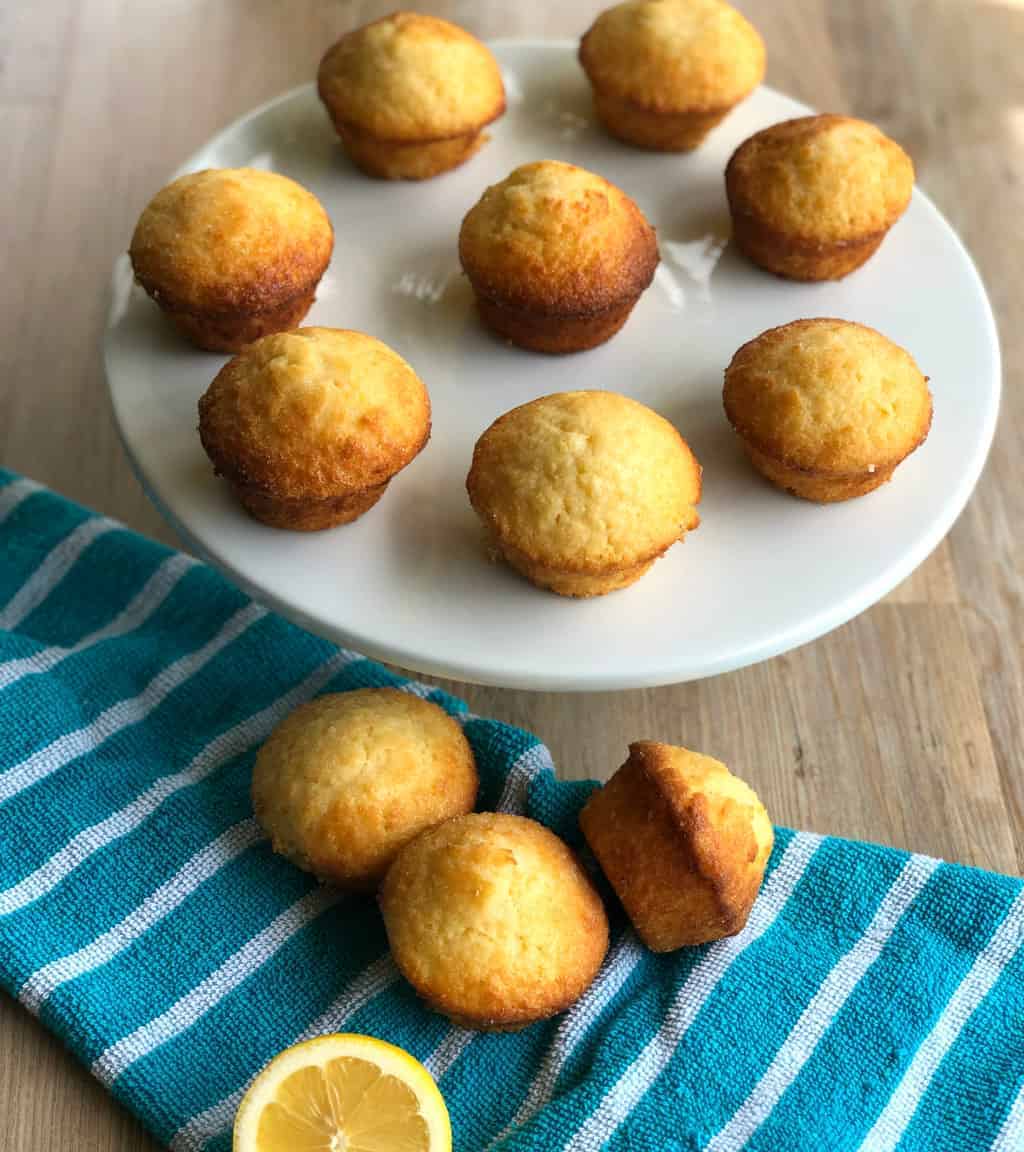 The ingredients are basic, self raising flour, sugar and the zest from a few lemons, then you are adding to that butter, milk and eggs. As I say, incredibly simple. It results in a lovely light and fluffy muffin. Takes little time to bake too so these are great for when people are coming over.

The topping is often considered the best part! The crunchy part of lemon muffins is a sugar and lemon juice syrup made just before you need it. Liberal brushing of this over the still hot muffins creates a delicious crunch and the syrup from the lemon juice means the muffins become even more moist and flavourful.

I love lemon in baking, I have so many lemon recipes now and many more to come. Have a look at this list below and let me know which ones you have made.
Lemon Coconut Slice
Magical Lemon Cake
Lemon Brownies
Lemon Bars
Lemon Loaf
That is just a few! What other lemon recipes do you enjoy making? Let me know in the comments below so I can give them a go and add them to my recipes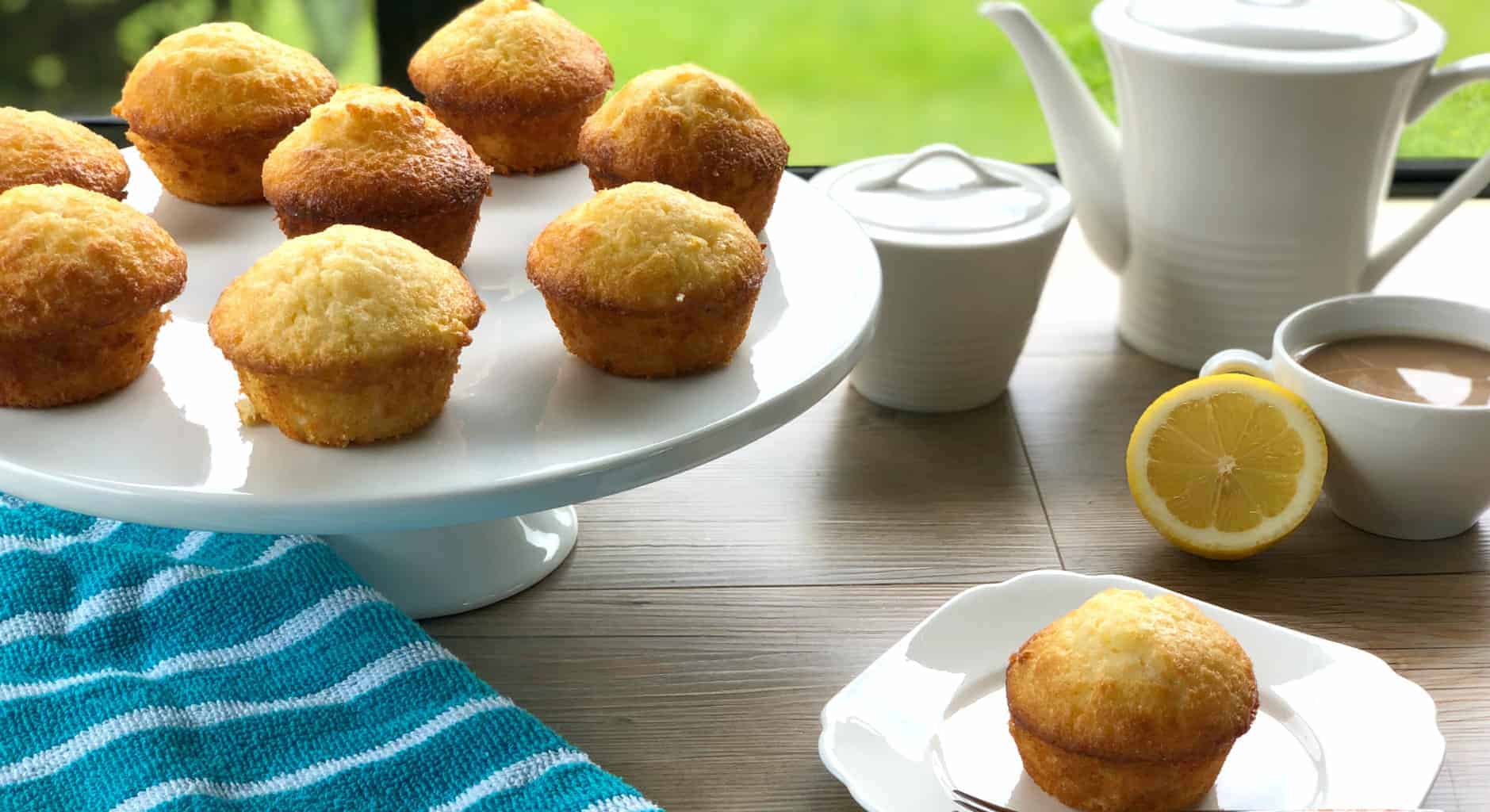 And onto the recipe, I think you will really enjoy this one, simple but oh so delicious! My whole family really enjoys these.
It is as simple as that, no fussy techniques just good yummy food!
Be sure to check out my orange version if you like the look of this too!
Thank you so much for stopping by to check out my latest recipes on my blog. If you are not already be sure to follow me on Facebook or Instagram for more deliciousness, and you can register your email in the subscription box below to receive all my recipes as I publish them.
Happy Baking!
Anna
Pinterest – Pin Me!