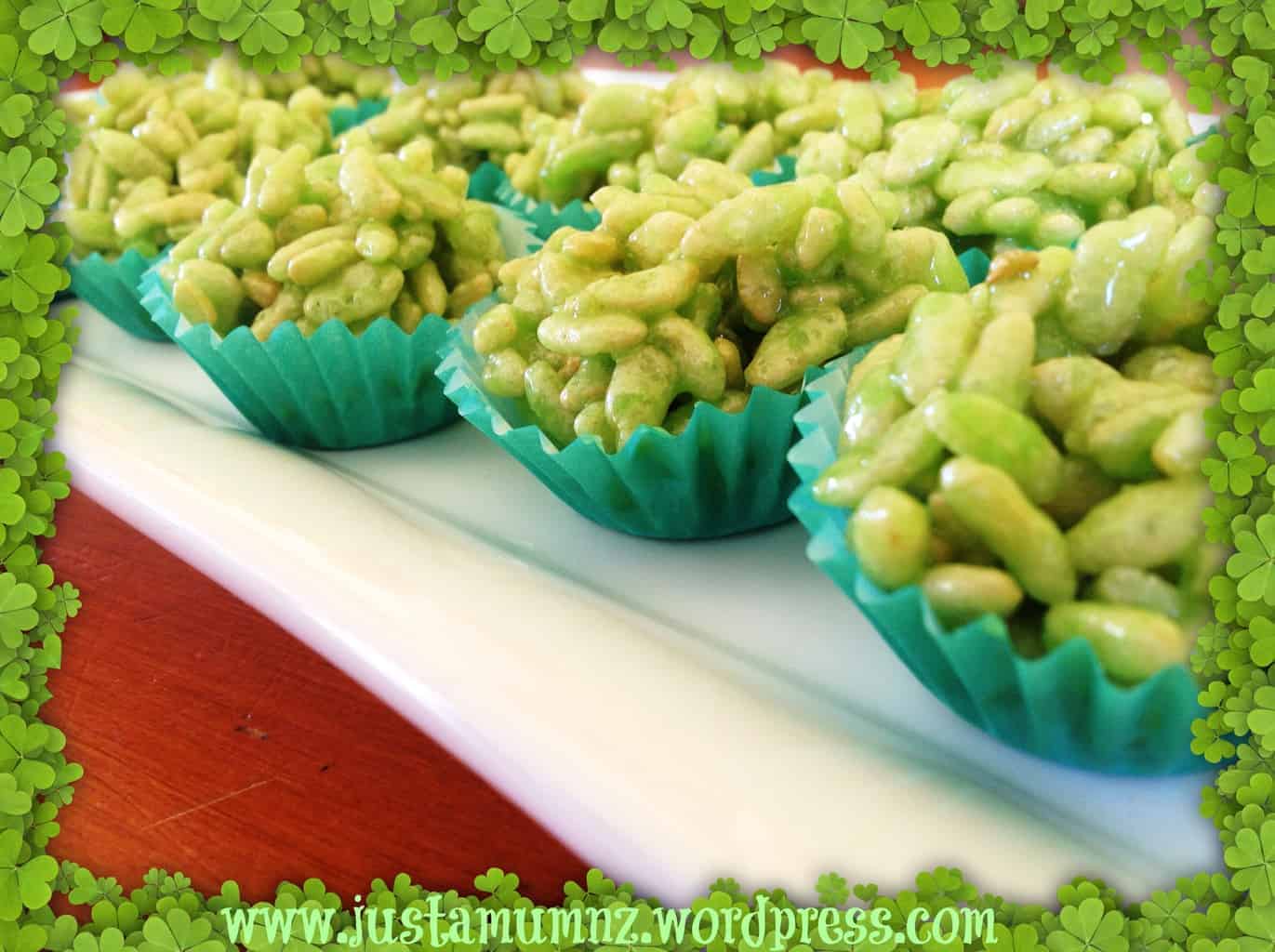 To be sure, To be sure, St Patrick's Day is not far away! So we are turning things green in the name of celebration in our house!
This recipe is super quick and easy to whip up using my Honey Rice Bubble Slice Recipe, check it out Here

You can either use it as a slice or use cupcake cases for something fun for a party.
Ingredients
125g Butter diced
125g Sugar
2 Heaped TBSP Honey – I use clover honey
4 cups Rice Bubbles
Green Food Colouring
Method
In a large sauce pan gently heat the butter, sugar and honey over a low heat.
Be sure to scrape the sides occasionally so the sugar does not burn. Stir constantly to ensure it does not stick at the bottom until it begins to boil then with occasional stirring allow to boil for approx. 4 minutes. You will notice the colour and smell begins to change and the consistency becomes slightly sticky. Add your green food colouring at this stage – a few drops goes a long way.
Remove from the heat and add the Rice Bubbles and mix well. Pour mixture into a lined 20 x 20 slice pan and set aside or pop in fridge to cool.
Once almost cooled remove from pan and slice into desired size pieces. Alternatively use cupcake cases and spoon the mixture into them and set aside to cool – if you use a second spoon to scrape off the mixture you will save burnt fingers!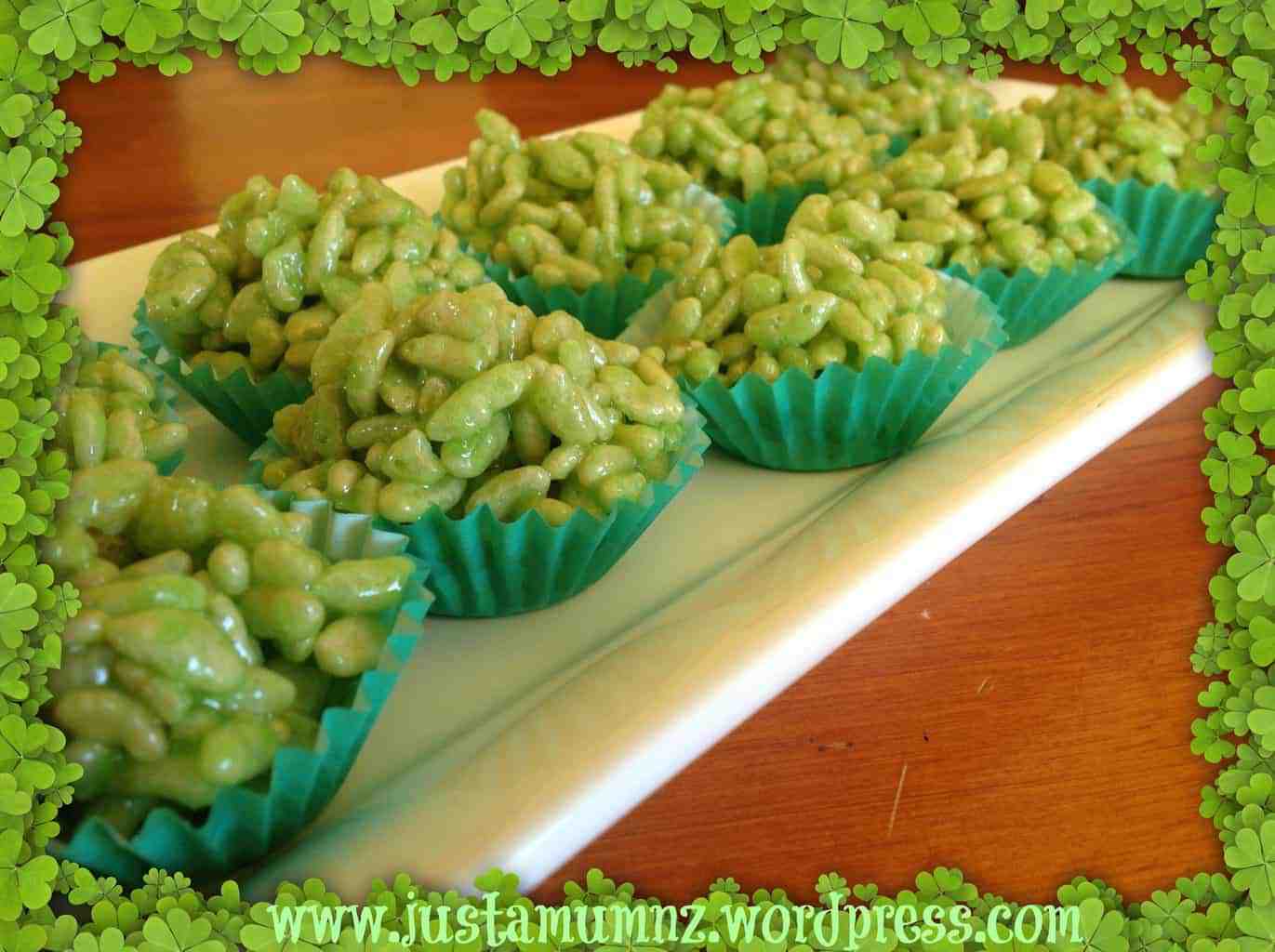 I hope you enjoy this fun easy recipe that has been modified for St Patrick's Day. You can find me on Facebook to keep up to date with my yummy recipes and lots of fun activities for kids.
www.facebook.com/justamumnz
Have a super day! 😀