Kids love making up homemade versions of every day things – and this homemade glitter is so easy to make with just 2 simple ingredients!
We have gone green today as St Patrick's Day is coming up but you can make any colour of the rainbow and more, mixing and blending colours until you get the perfect shade.

What you will need:
Epsom Salts (ordinary salt will do but Epsom Salts shimmer and are a cool texture)
Food Colouring
Small Sealable Bags
Containers or Bags to store the finished glitter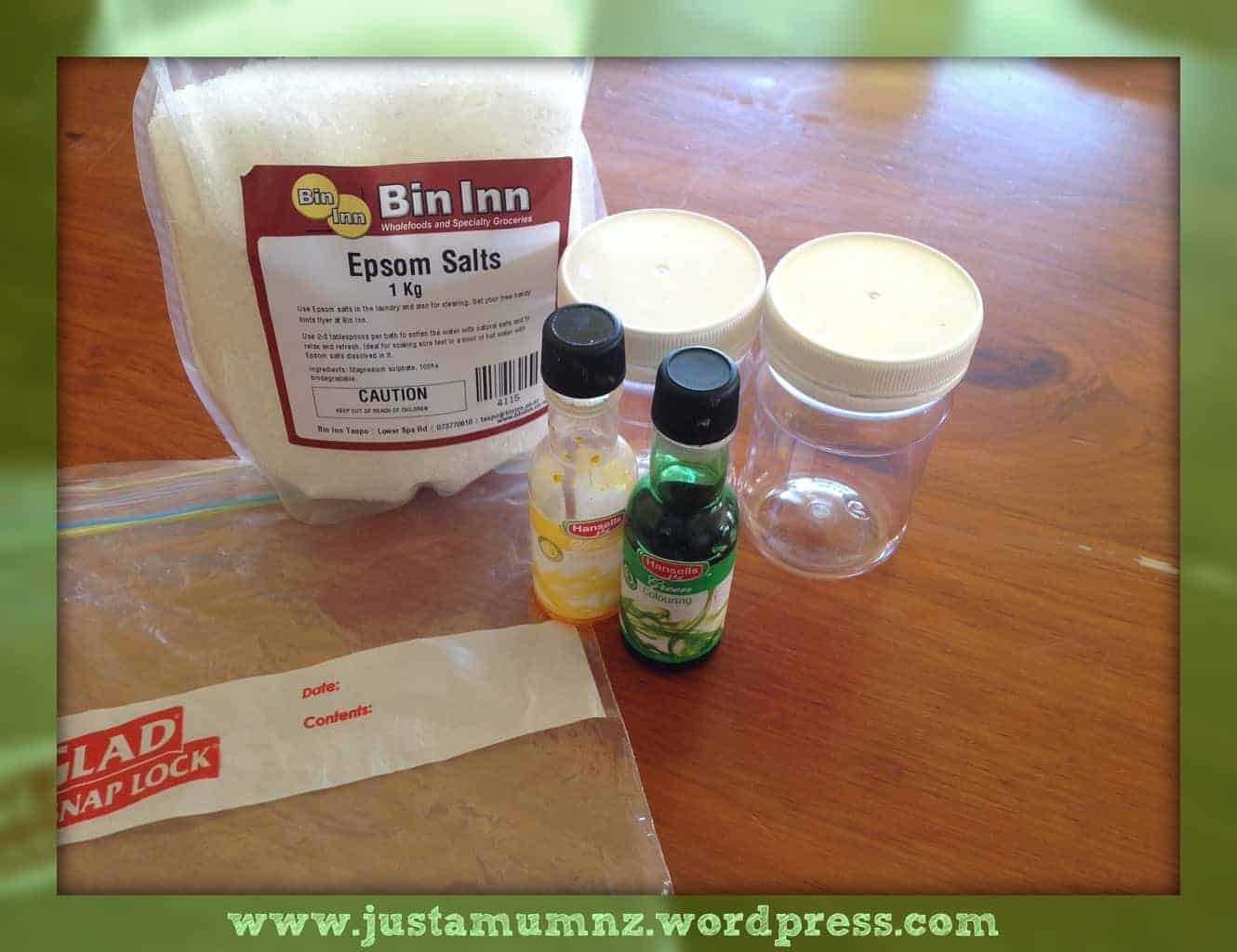 Method
Add the desired portion of salt to the sealable bag and add a few drops of food colouring – seal the bag then mix, shake, blend and add more colouring if desired. We made a green one, dark green and a green mixed with yellow one – this vibrant goldie green is my favourite green at the moment – perfect for St Patrick's Day!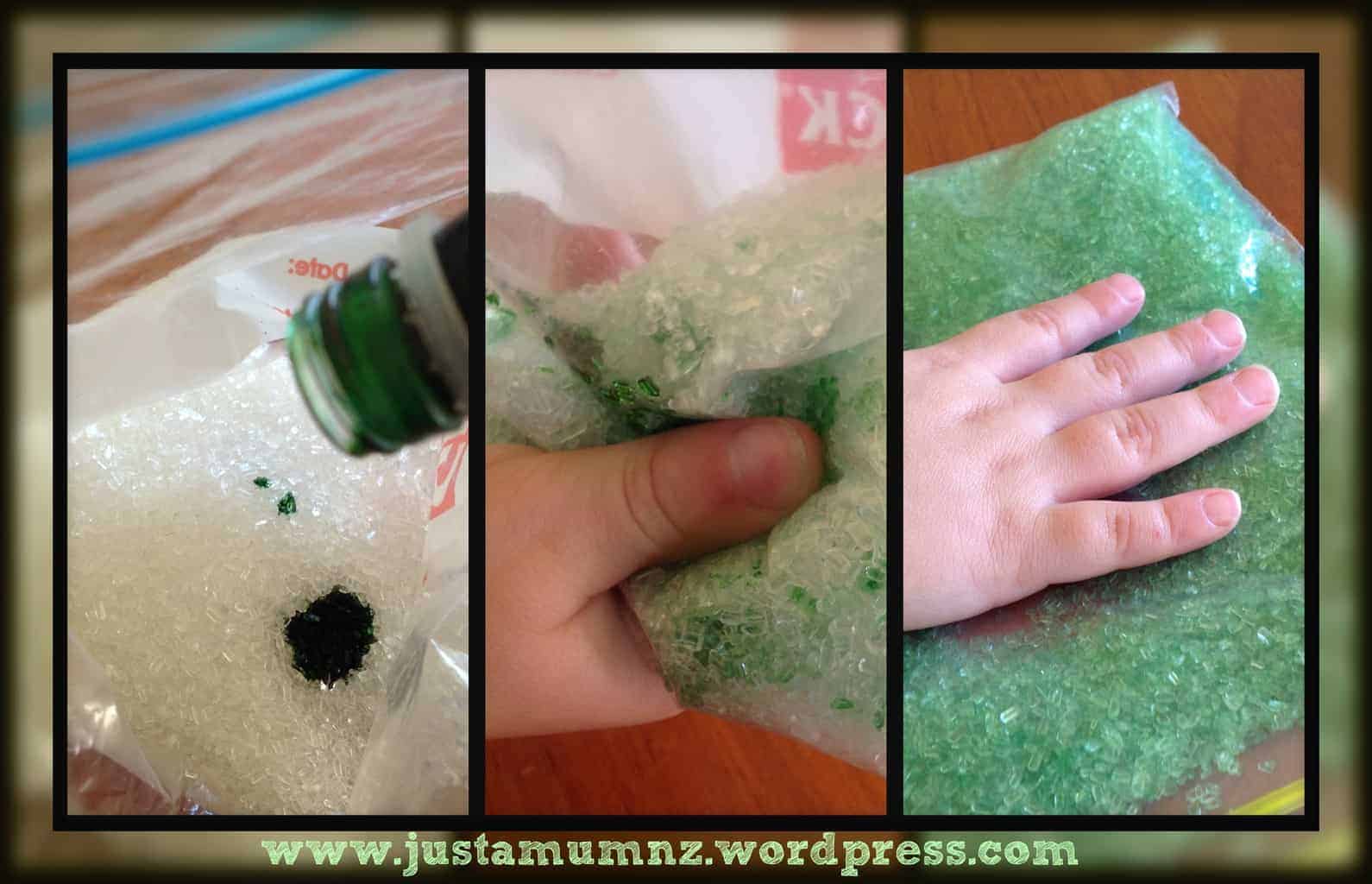 Once the salt & colouring are completely blended open the bags and air dry them – this may take any where from a few hours to up to a day depending on the amount of salt & colouring you have used.
Once dry pop them in a container or air tight bags and use for any number of fun sparkly creations!
How easy is that?
Thanks for stopping by today – check us out on Facebook for more fun kids activities & lots of yummy recipes.
www.facebook.com/justamumnz or we are on Twitter @justamumnz. I post something several times a week so there is plenty to see.
Have a fabulous day! 😀