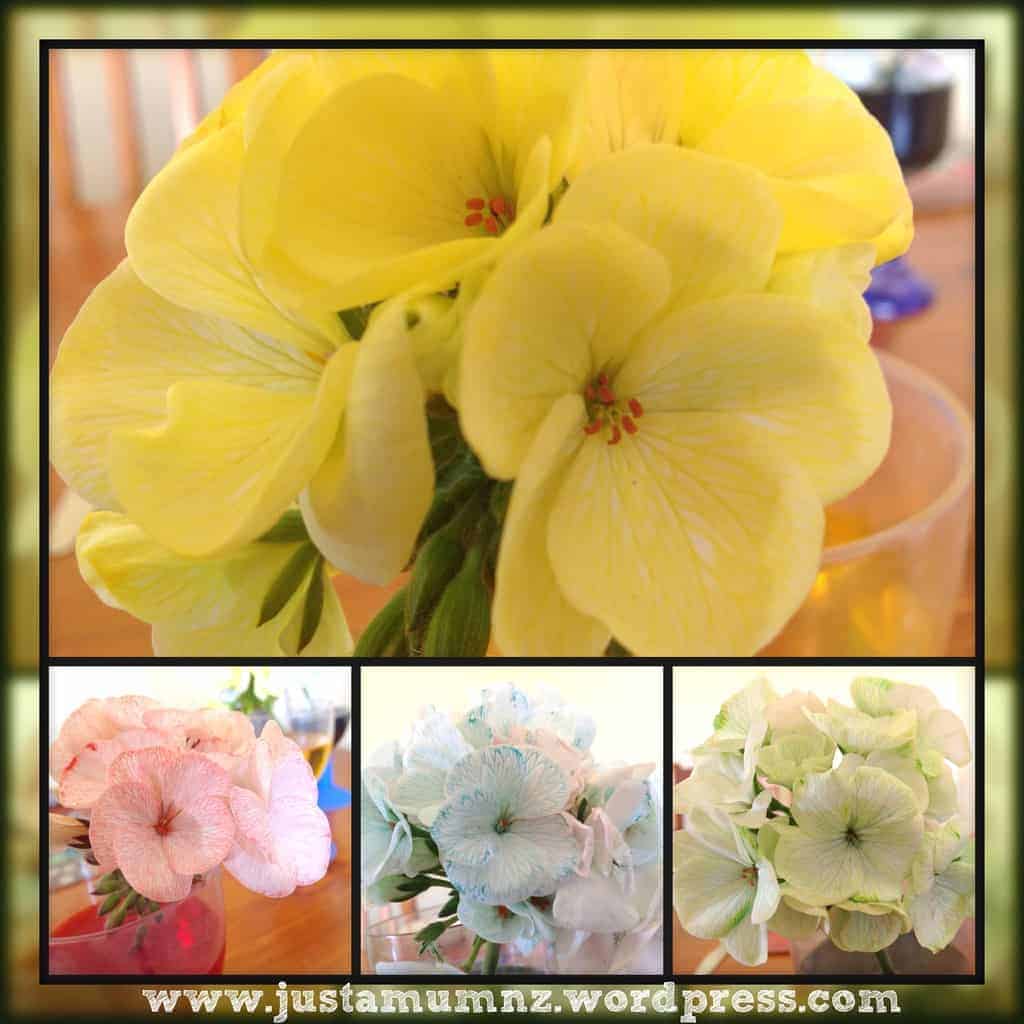 I love the idea of this experiment – taking white flowers and turning them any colour you like with a wee bit of chemistry thrown in!
Usually this is done with Daisies or Carnations as apparently they work best – we didn't have those in our garden but we did have Begonias and they are white so thought we would experiment with those and the result is really cool! So if you have any sort of white flower in your garden give it a go!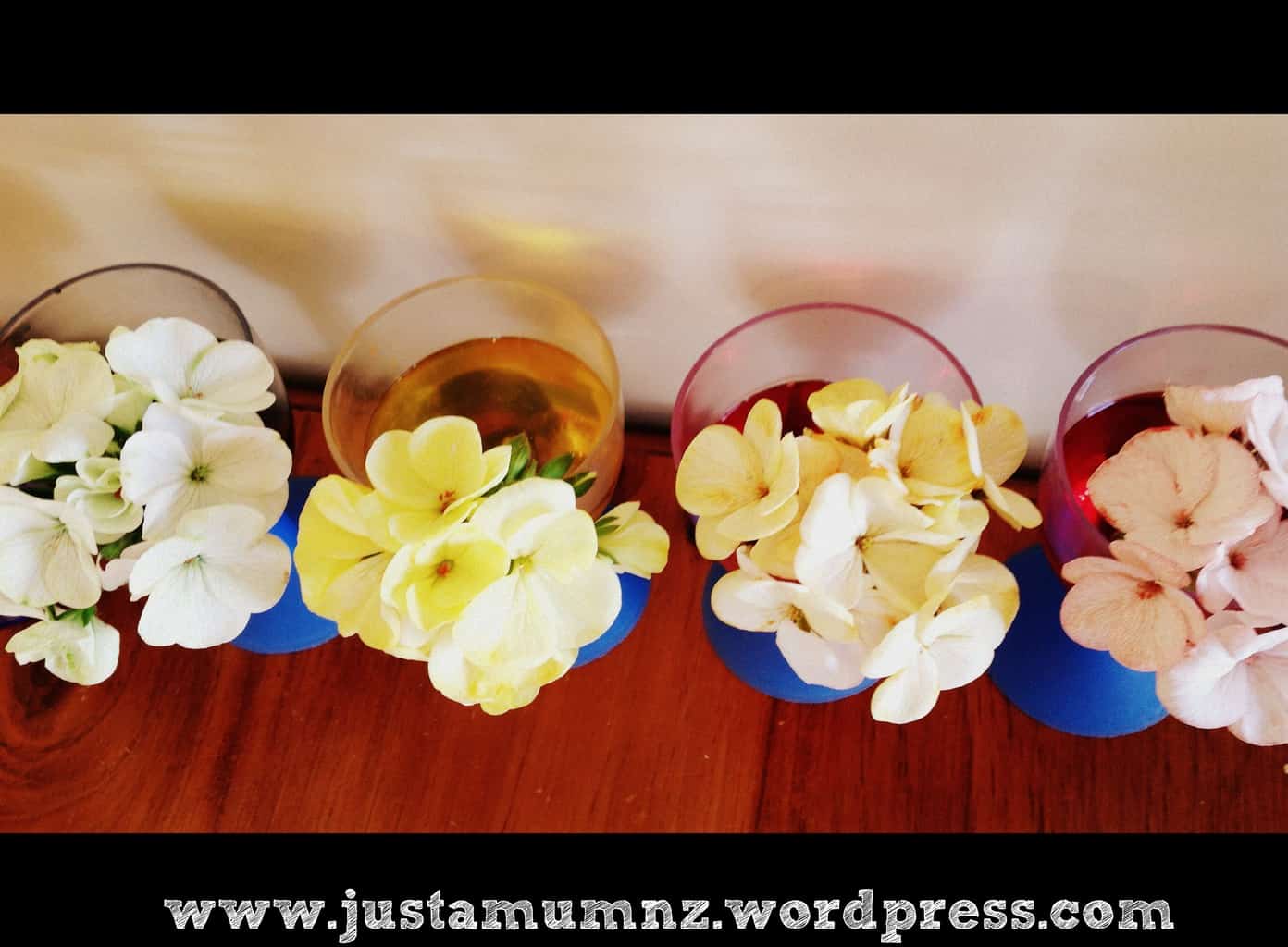 What you need:
Glasses
Warm Water
Food Colouring
Flowers
Scissors
Cut the flowers to the desired length – not too long. Cut the stem on an angle under water to allow maximum surface for the water to absorb into and cutting under water ensures air bubbles do not get into the stem disturbing the absorption process.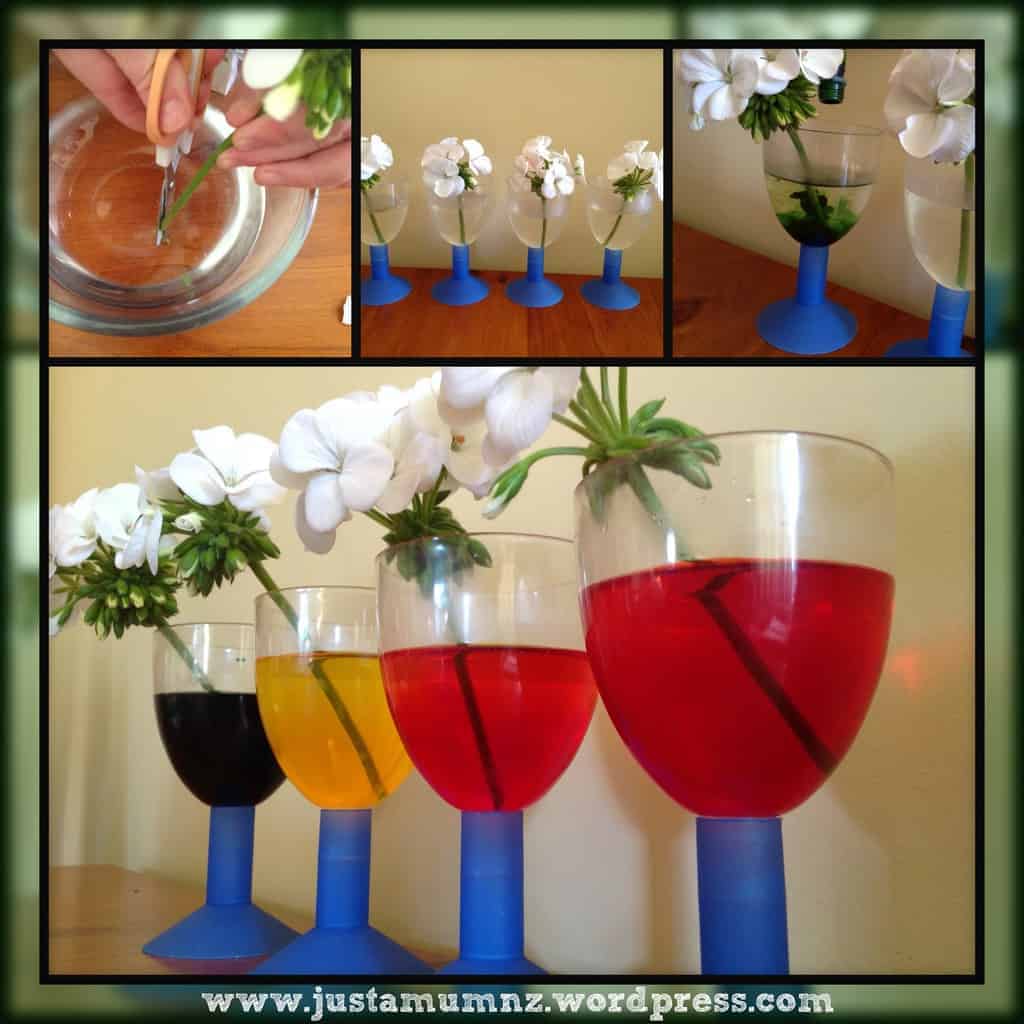 Add the cut flowers to the glasses filled with warm water and add food colouring – you will need approx. 20-30 drops of food colouring. Mix the colours up if you want to create orange or purple etc to see how it turns out. Within about 3 hours we could see a faint change and by morning the colours were clear, and a few days later they are still lovely and vibrant – the colours are clearly what they should be – not bright but this may be due to the choice of flower.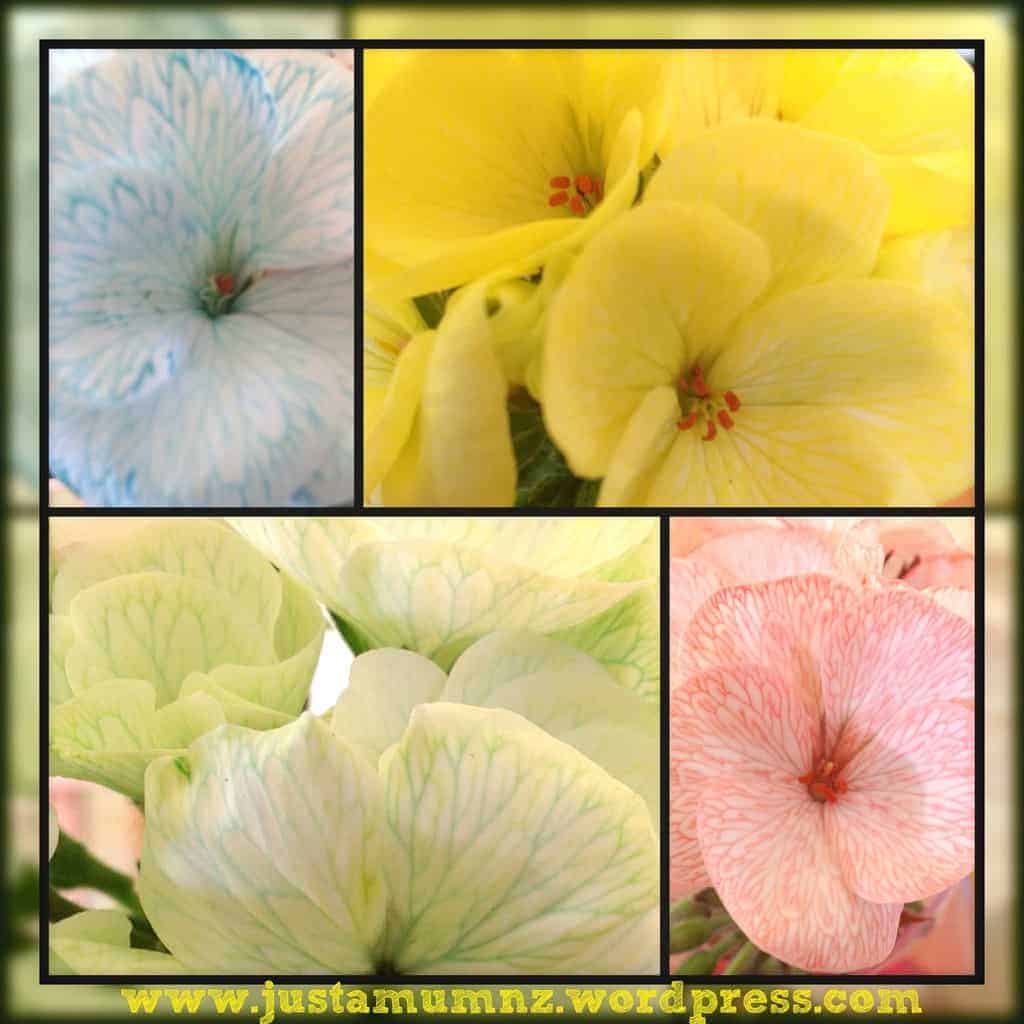 When the kids look closely they can see the "veins" of the petal have absorbed the colour – they are fascinated each morning to see the colour strengthening.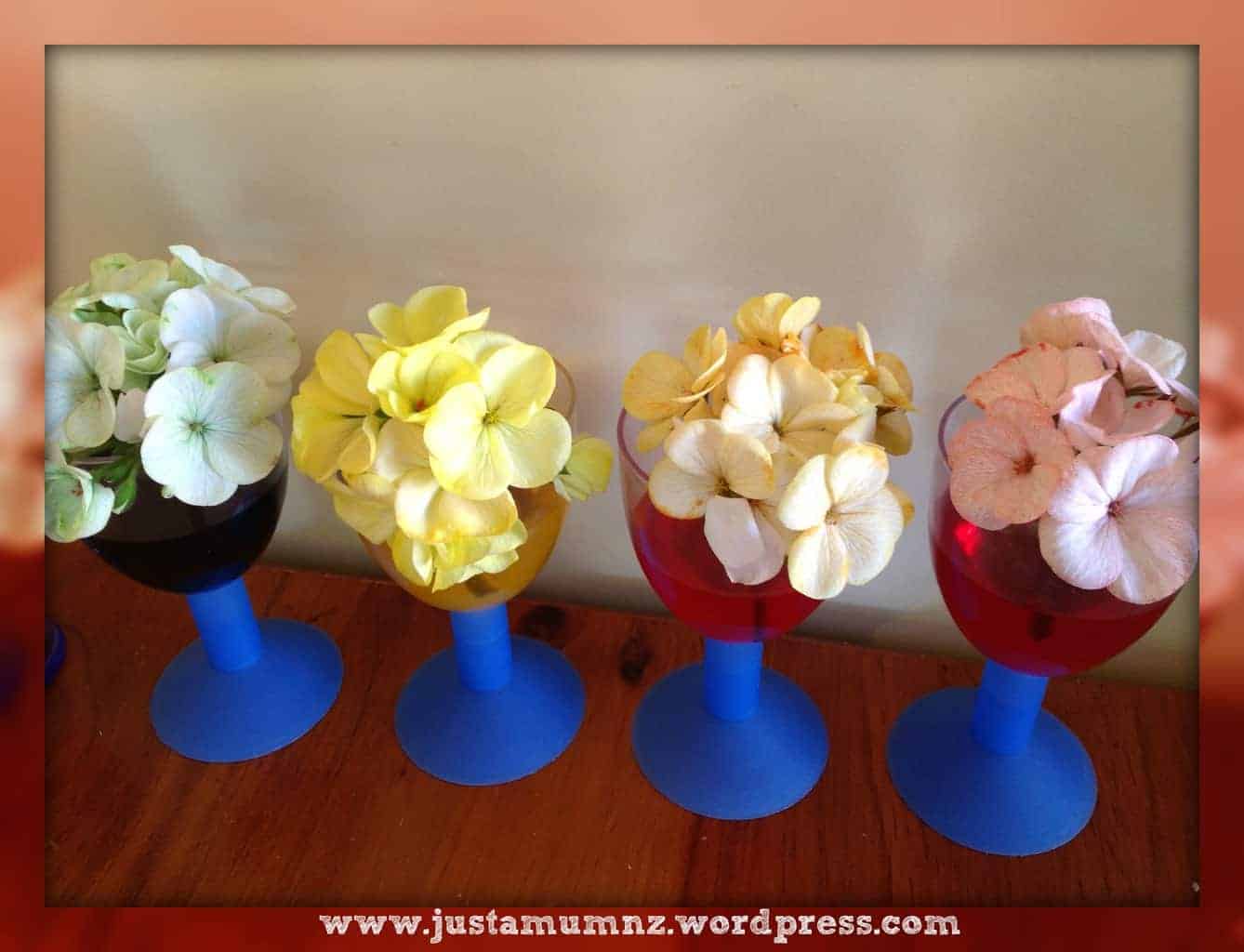 The next step is to see if we now add the flowers to plain water if they will revert to white!
Let me know how you get on if you try it 🙂
You can find me on Facebook –www.facebook.com/justamumnz and on Twitter @justamumnz for lots of yummy recipes & fun kids activities
Have a super rainbow coloured day!