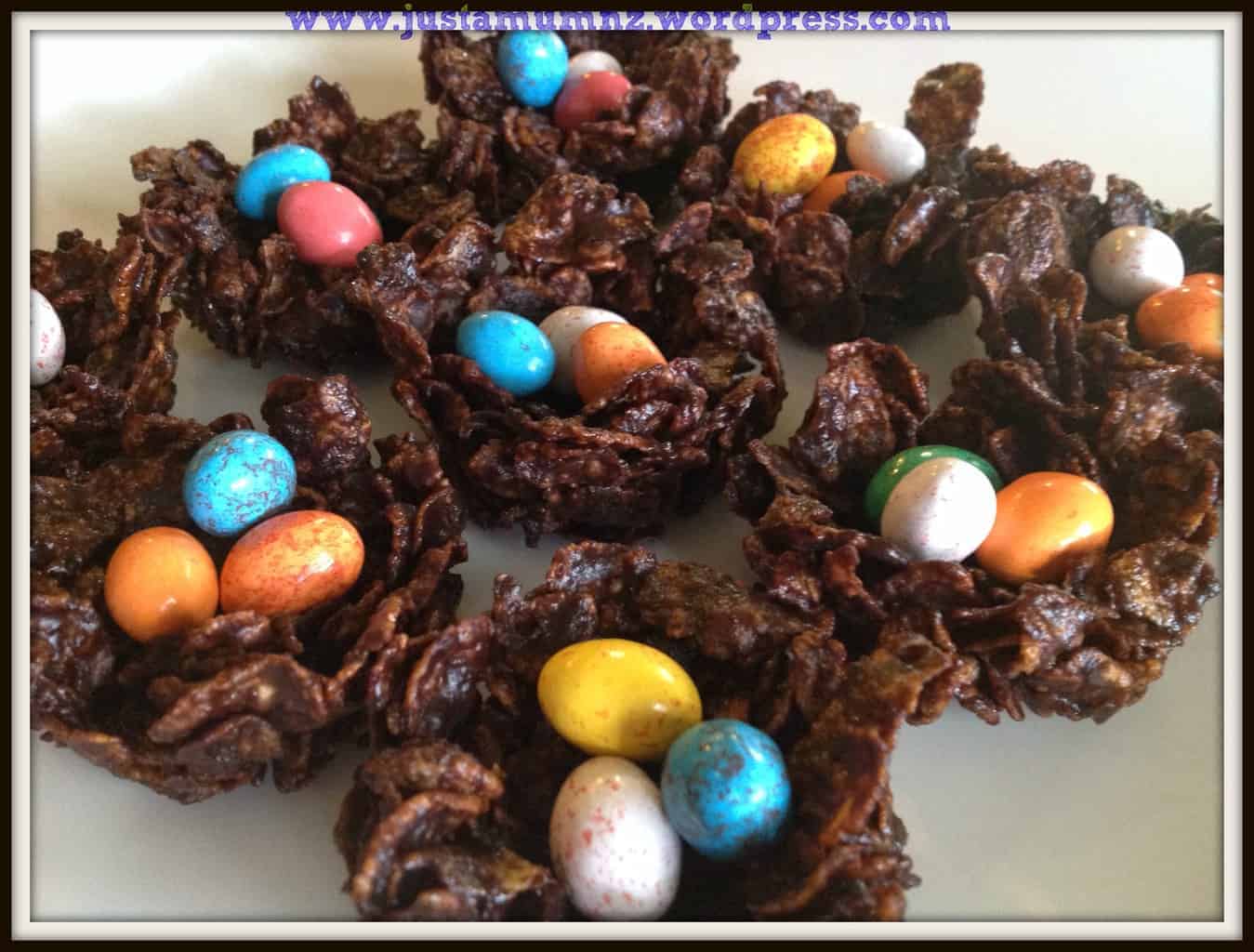 This is such a simple recipe and a super easy Easter Treat! Only a few ingredients and the result is a lovely rich dark chocolate nest complete with mini Easter Eggs. This would be a great recipe to make up with school children at Easter time too 🙂
I have used cornflakes today but shredded wheat is also a popular option however it is not easy to come by in New Zealand. Simply use the same quantities if you replace it – break it up into little pieces so it resembles twigs in a nest a little more than cornflakes do!
Makes 10 Nests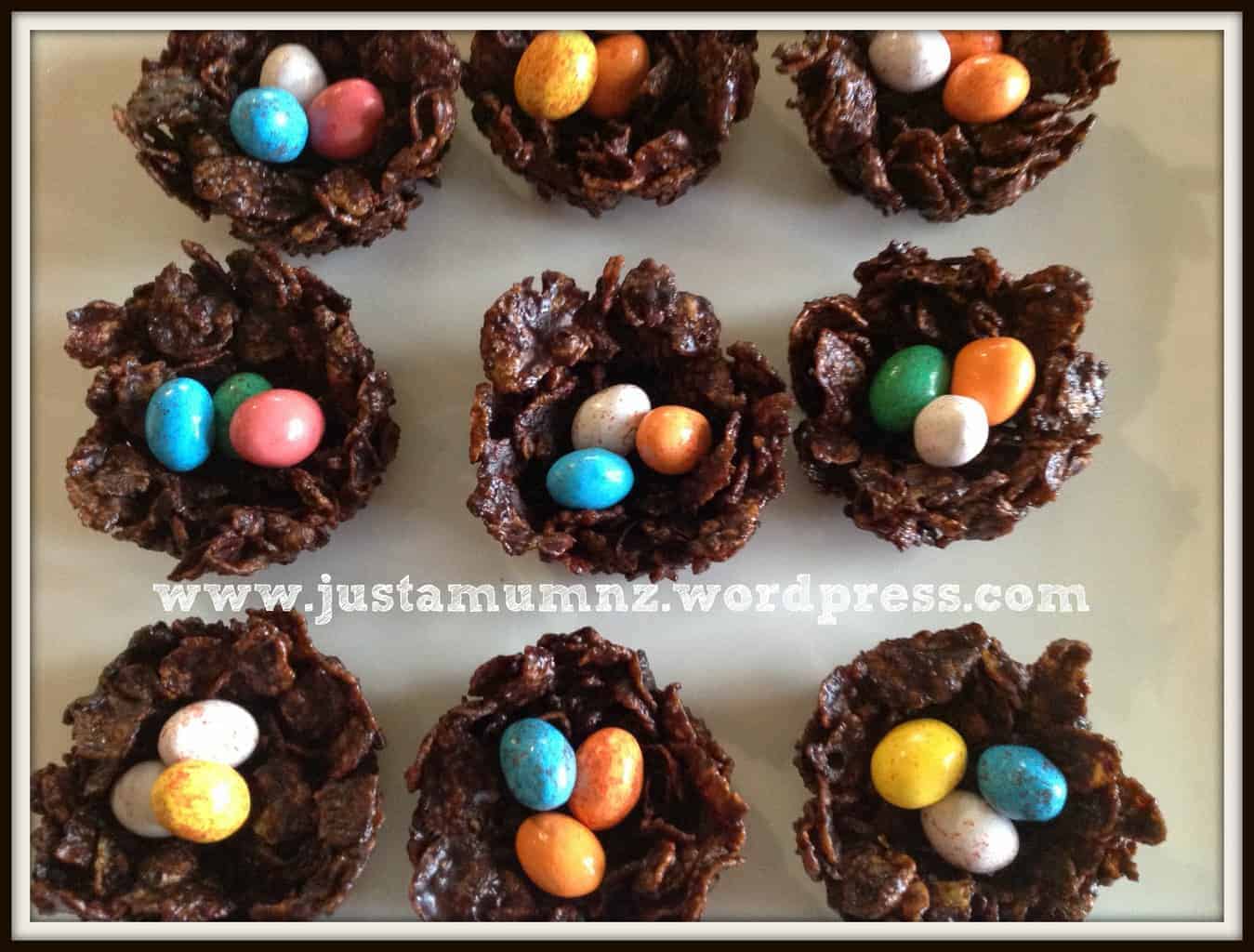 Ingredients
110g dark chocolate
2 TBSP Golden Syrup
50g butter
80g cornflakes
30 mini Easter eggs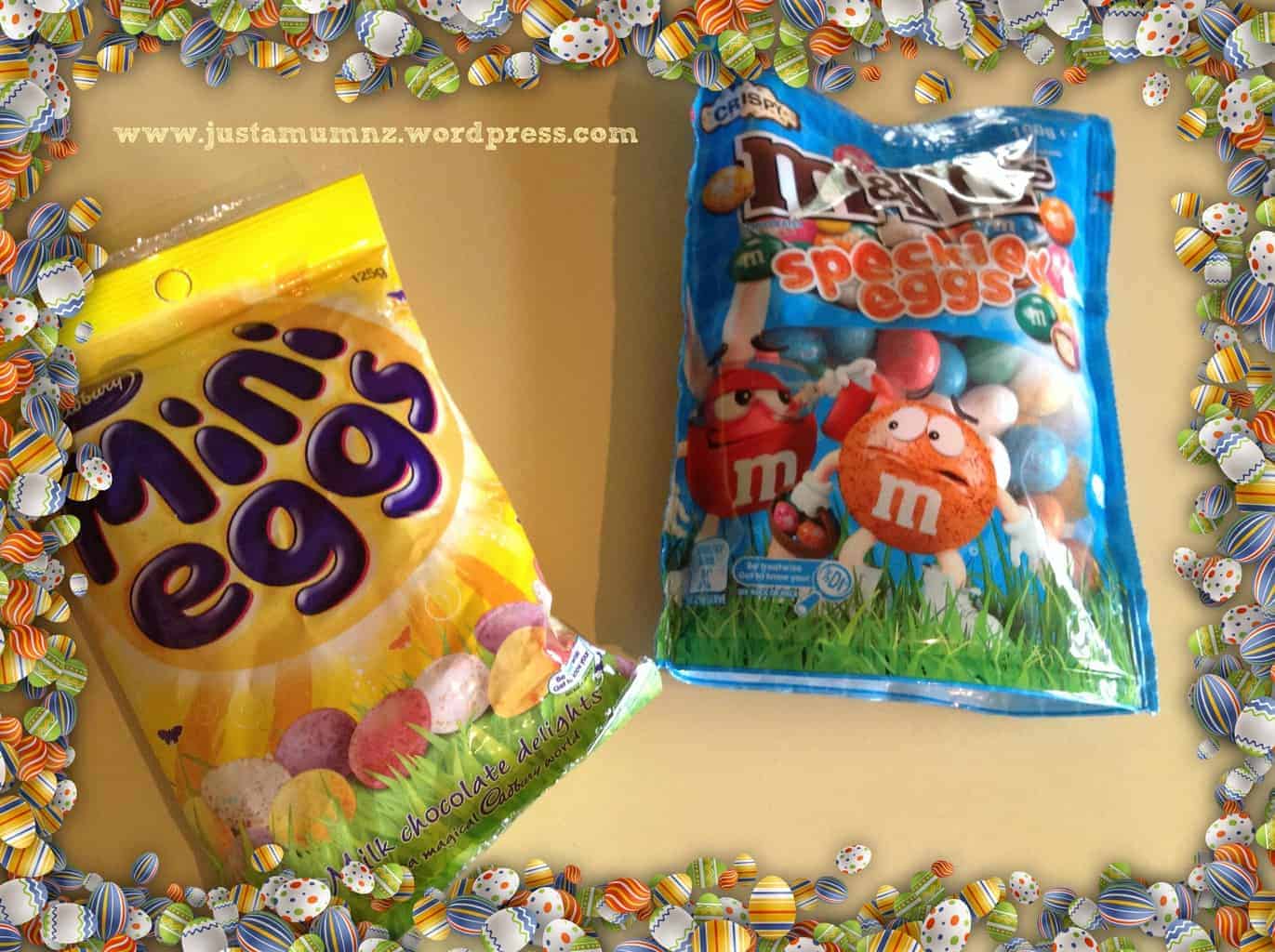 Method
Prepare a muffin tray with cupcake cases – I used some large old ones I had as you will not need them to display the nests.
Add the dark chocolate, golden syrup and butter to a saucepan and melt over a low heat until completely combined and chocolate melted.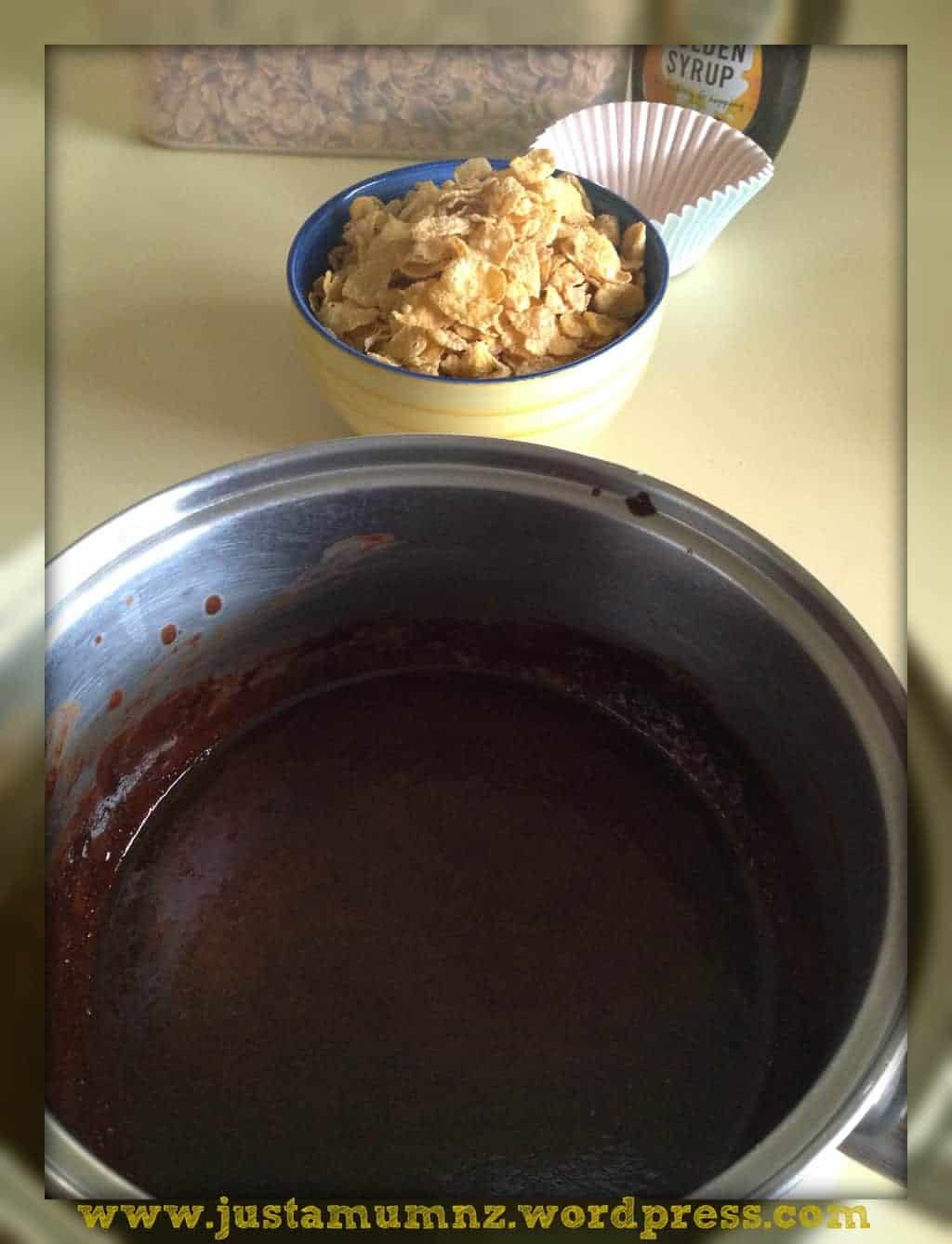 Add the cornflakes to the chocolate mixture and gently combine – it can take a minute or so to completely cover the cornflakes in chocolate.
Add a large tablespoon full of cornflakes to the cupcake case, create a nest shape as best you can by gently pressing down the centre of the mixture with the back of a teaspoon.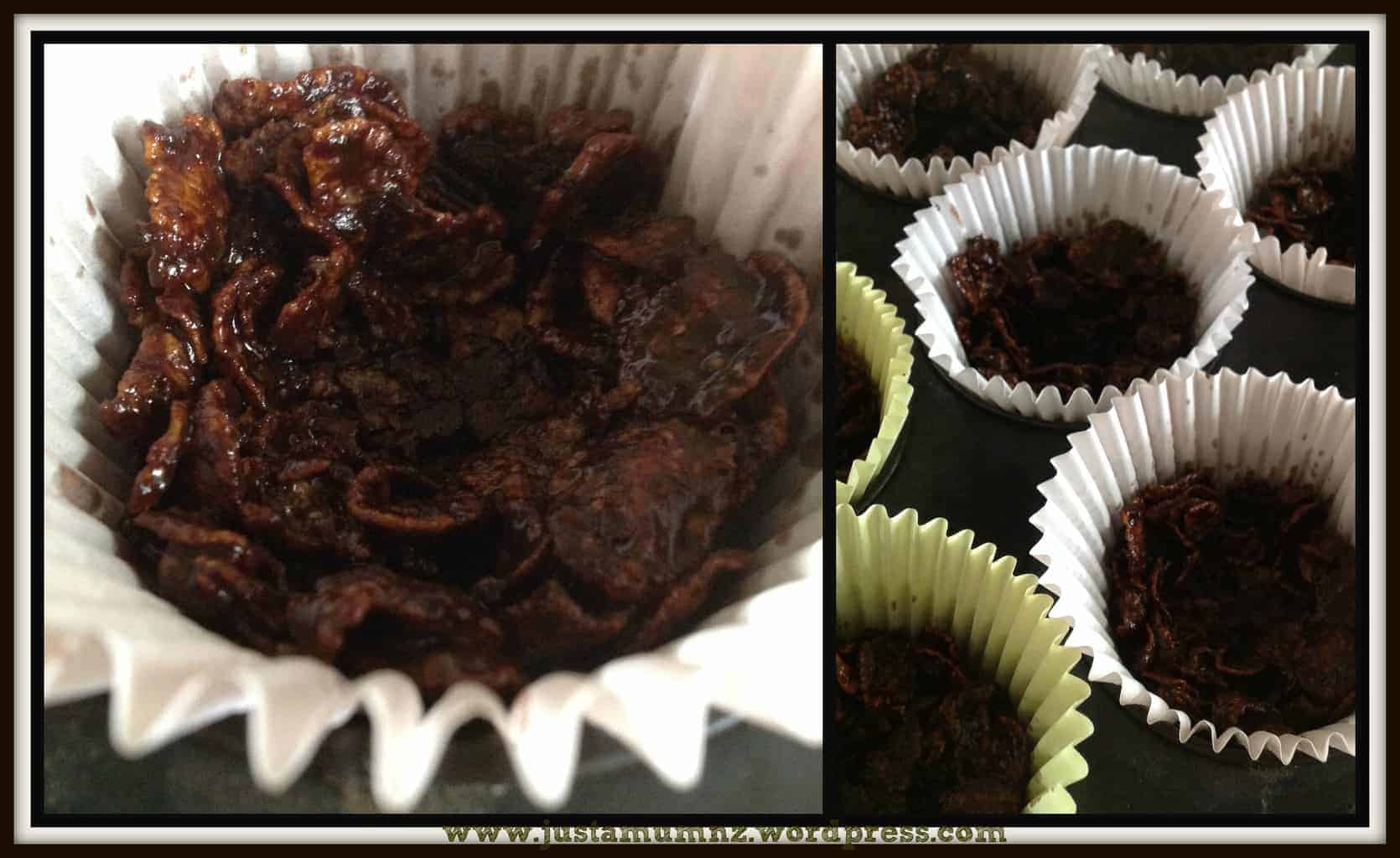 If you would like the eggs to stick to the nest then put them in now – alternatively leave it until they are set.
Refrigerate the nests until completely cooled, approx. 1 hour, carefully peel cupcake cases from the nests, add 3 eggs per nest and serve! Store in the fridge for up to 3 days.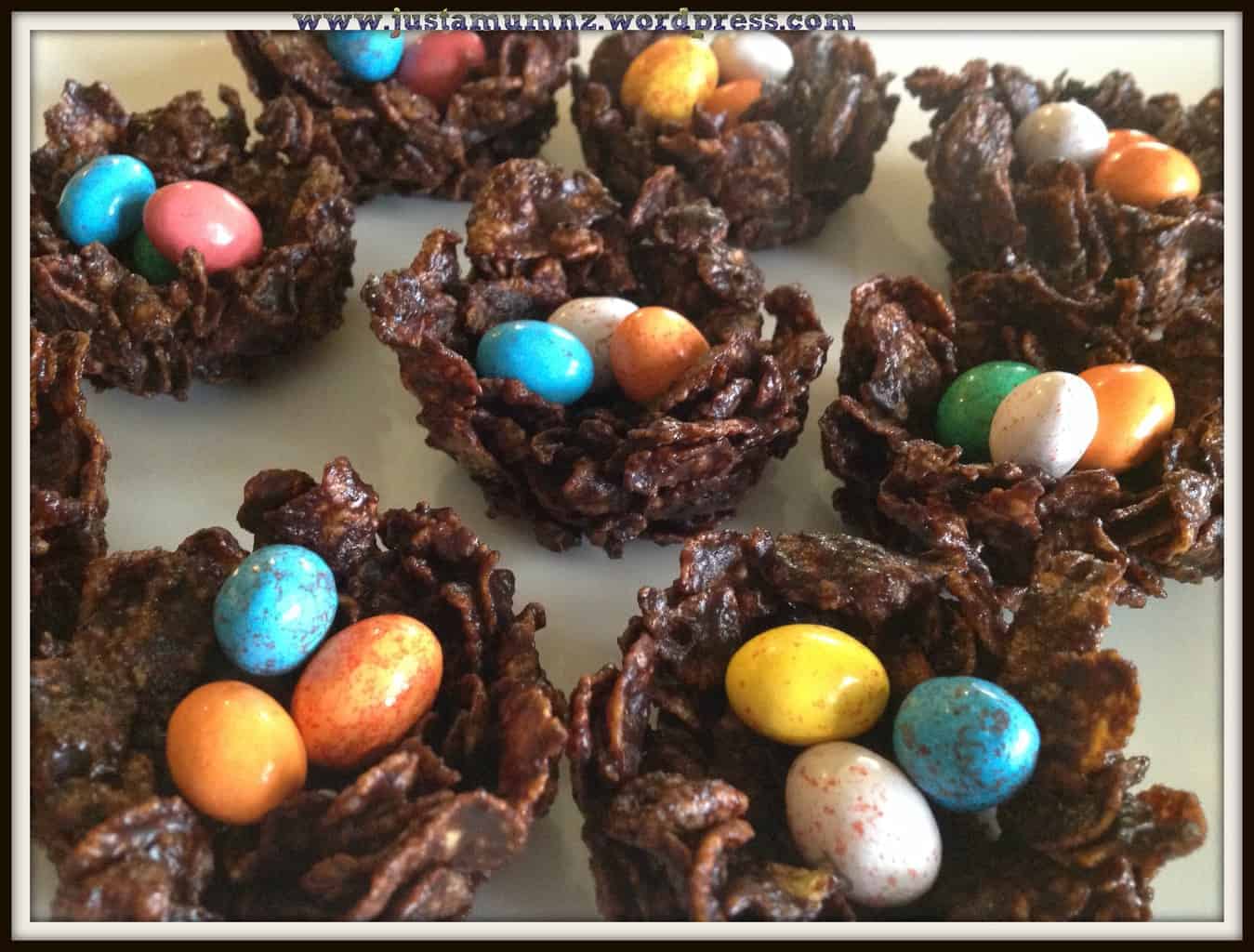 Thank you for stopping by to check out this cute Easter Recipe – have a wander around the blog while you are here – lots of Sweet Treats to tempt the baker in you.
You can follow my blog by registering your email above or follow me on Facebook or Twitter to be alerted of my recipes as I post them.
Happy Easter
www.facebook.com/justamumnz
www.twitter.com/justamumnz