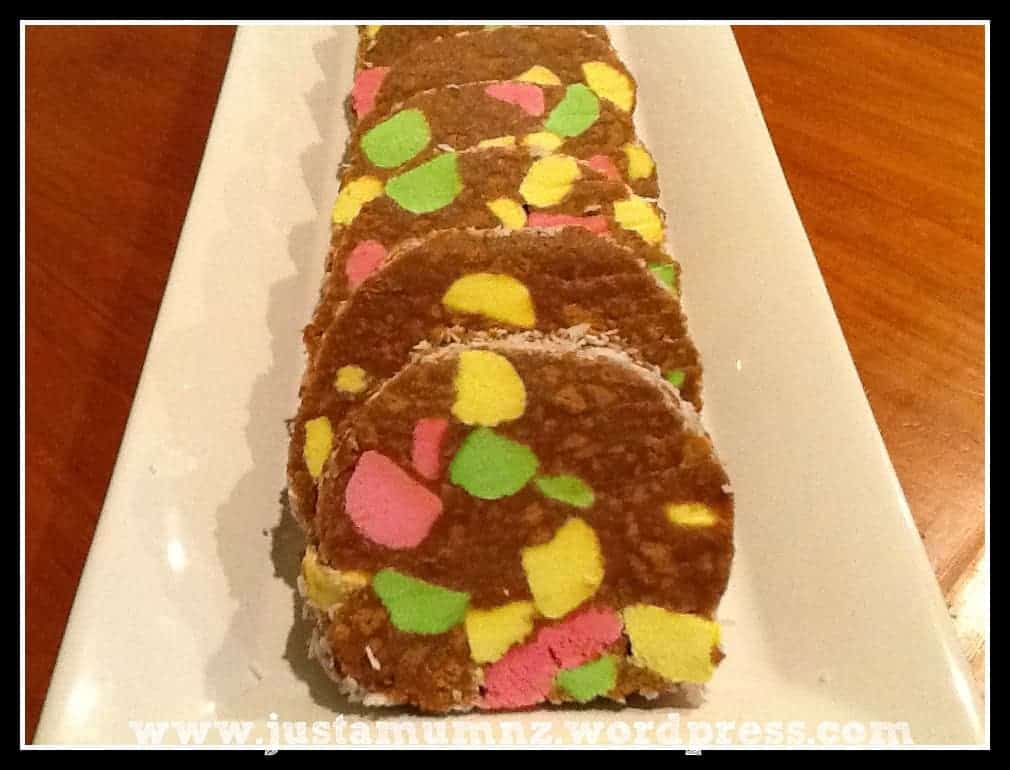 Lolly Cake is a bit of a kiwi tradition, available in most cafes and very popular with the kids. I am not sure if there is an equivalent around the world so let me know in the comments below if you have something similar where you are from and how you make it 🙂
There are only a few ingredients and the lolly's are called Fruit Puffs, you can get them at some supermarkets but they are also available at Bin Inn.

Ingredients
250 g malt biscuits (one packet)
120 g butter
200 g sweetened condensed milk
180 g of Fruit Puffs (you can easily substitute for other soft sweets)
100 g desiccated coconut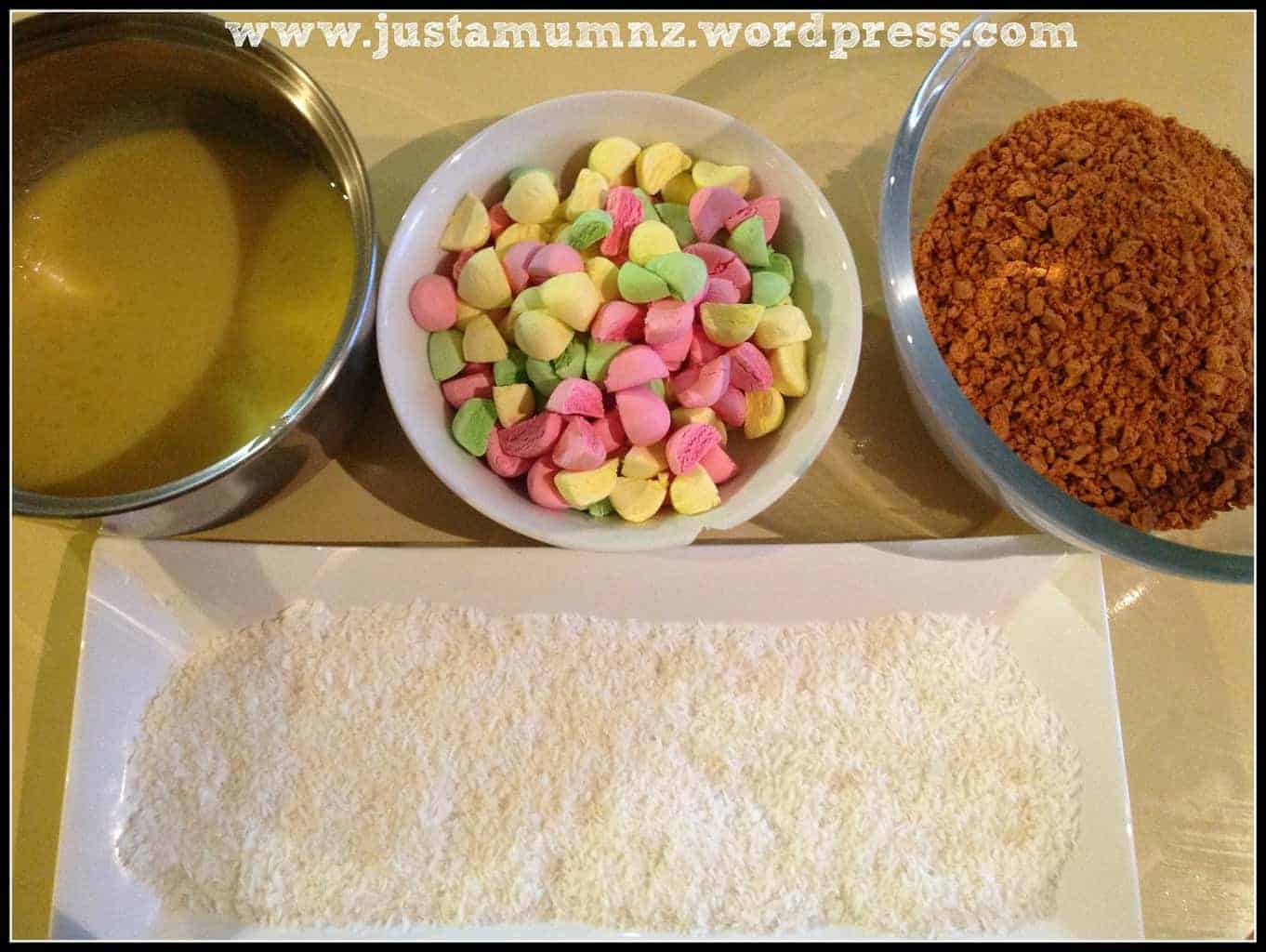 Method
Melt the butter in either the microwave or stove top and add condensed milk, mix together well.
Crush the biscuits in a food processor – they do not need to be a fine crumb – a few bigger bits adds to the texture and pour into a large bowl.
Cut the fruit puffs in half or quarters if you wanted smaller bits.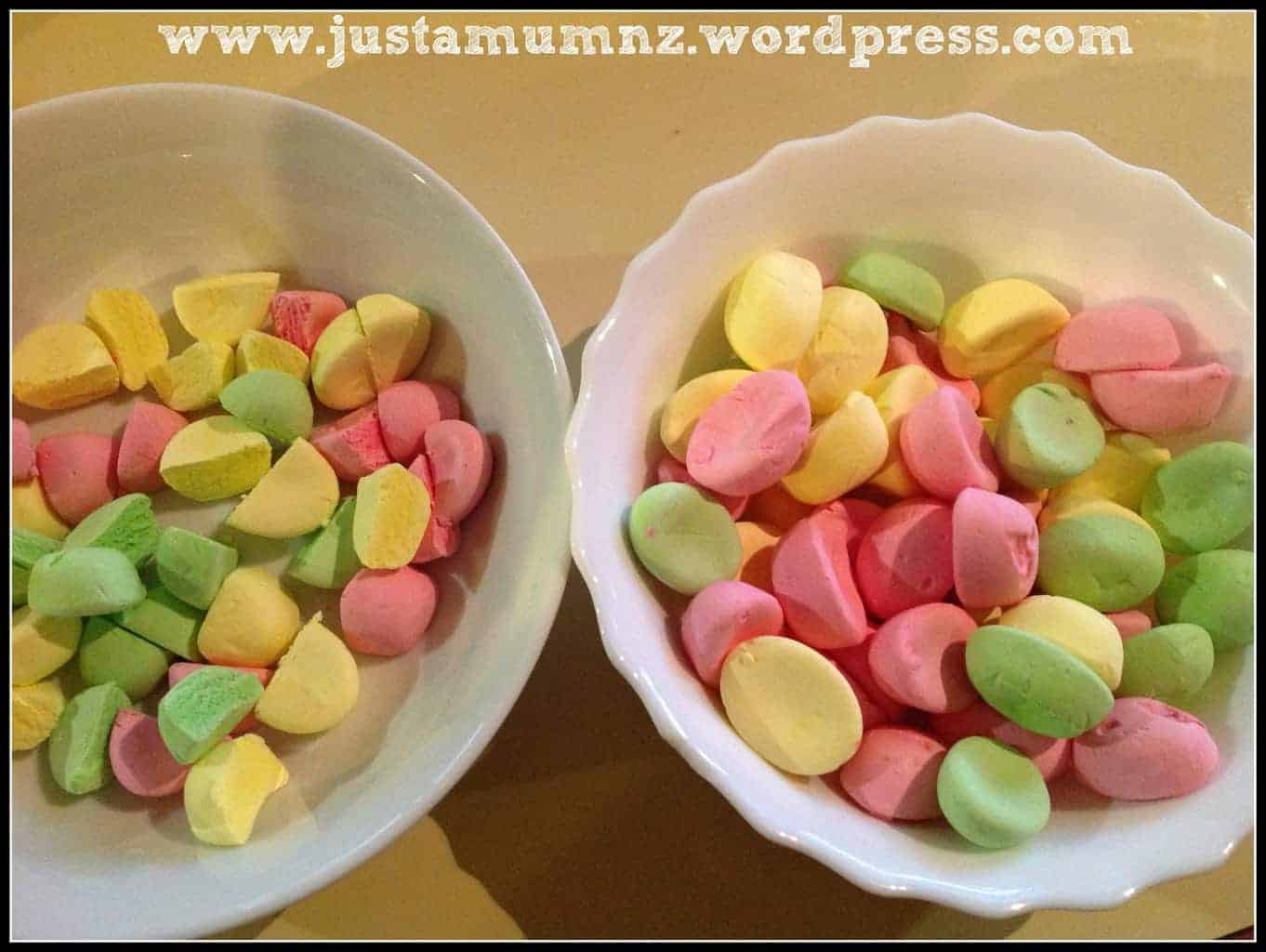 Pour the butter mixture into the biscuits and mix well, add the fruit puffs and stir well.
Pour the mixture into a dish or onto the bench and using your hands mould it into a log like shape – you need to man handle it all pretty firmly as the fruit puffs tend to want to escape! (Alternatively you can press it into a slice pan and sprinkle with coconut, or even roll them into balls)
Once you have a log shape, roll in the coconut and using your hands cover the entire log with a light dusting of coconut.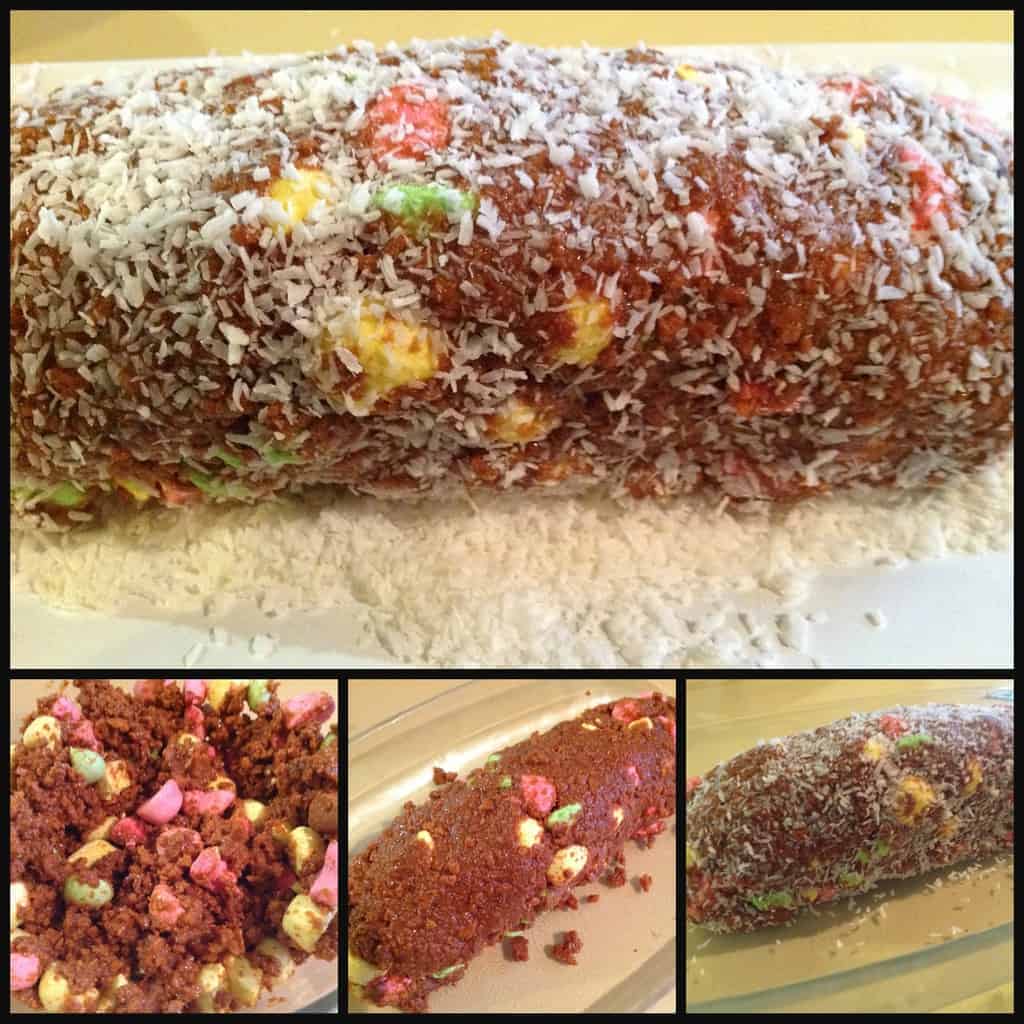 Set back into a slice pan and refrigerate until set. Slice into 1.5cm pieces and you can either store in the fridge or in an airtight container. It will last up to 3 days at least.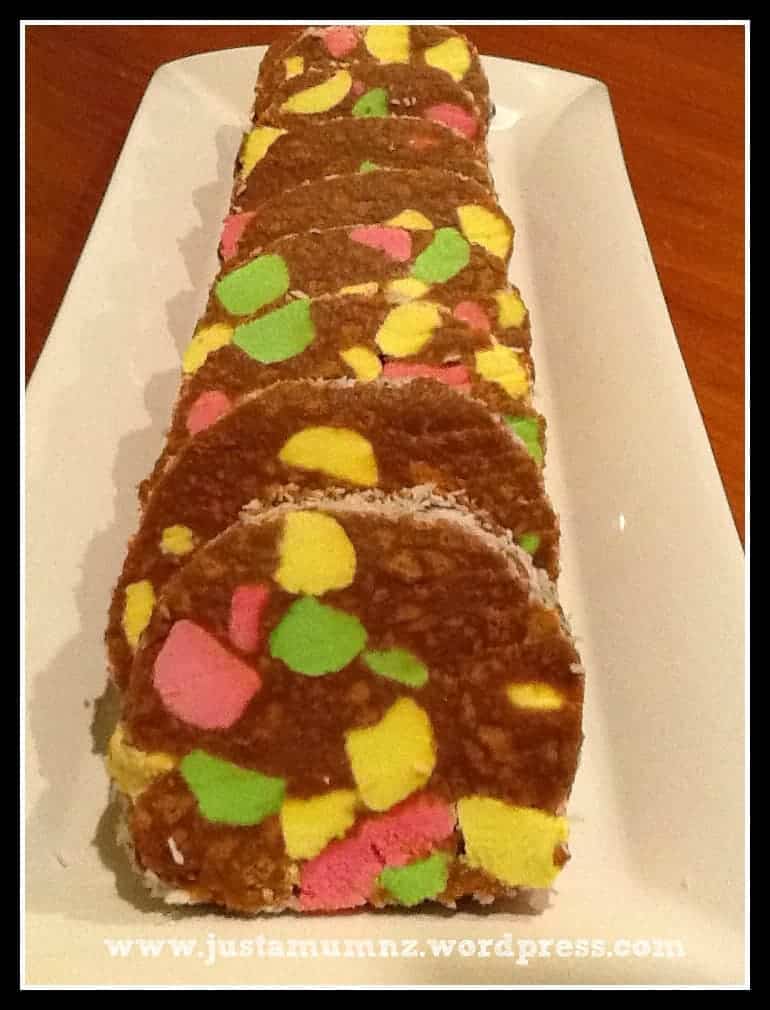 I hope you enjoy this quick easy recipe that is a hit with kids and adults alike.
Feel free to have a good look around the blog for more recipes & fun kids activities and you can follow me by registering your email above, or check me out on Facebook & Twitter to get my latest recipes as I post them.
Thanks for stopping by 🙂
www.facebook.com/justamumnz
www.twitter.com/justamumnz