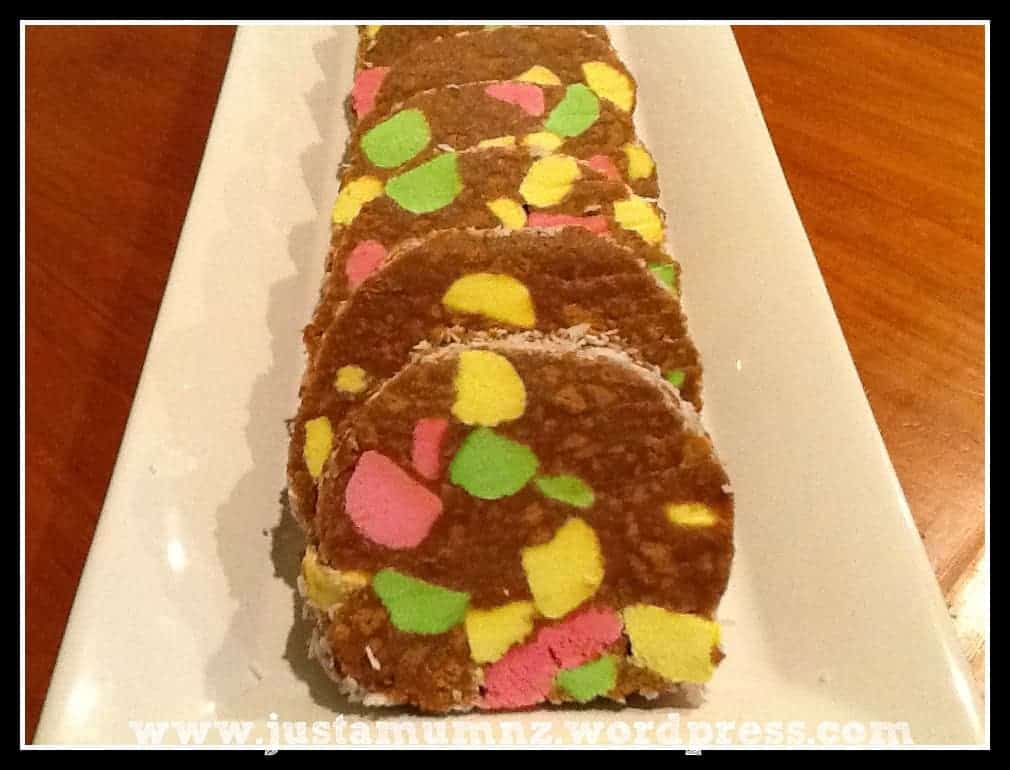 Lolly Cake is a bit of a kiwi tradition, available in most cafes and very popular with the kids. I am not sure if there is an equivalent around the world so let me know in the comments below if you have something similar where you are from and how you make it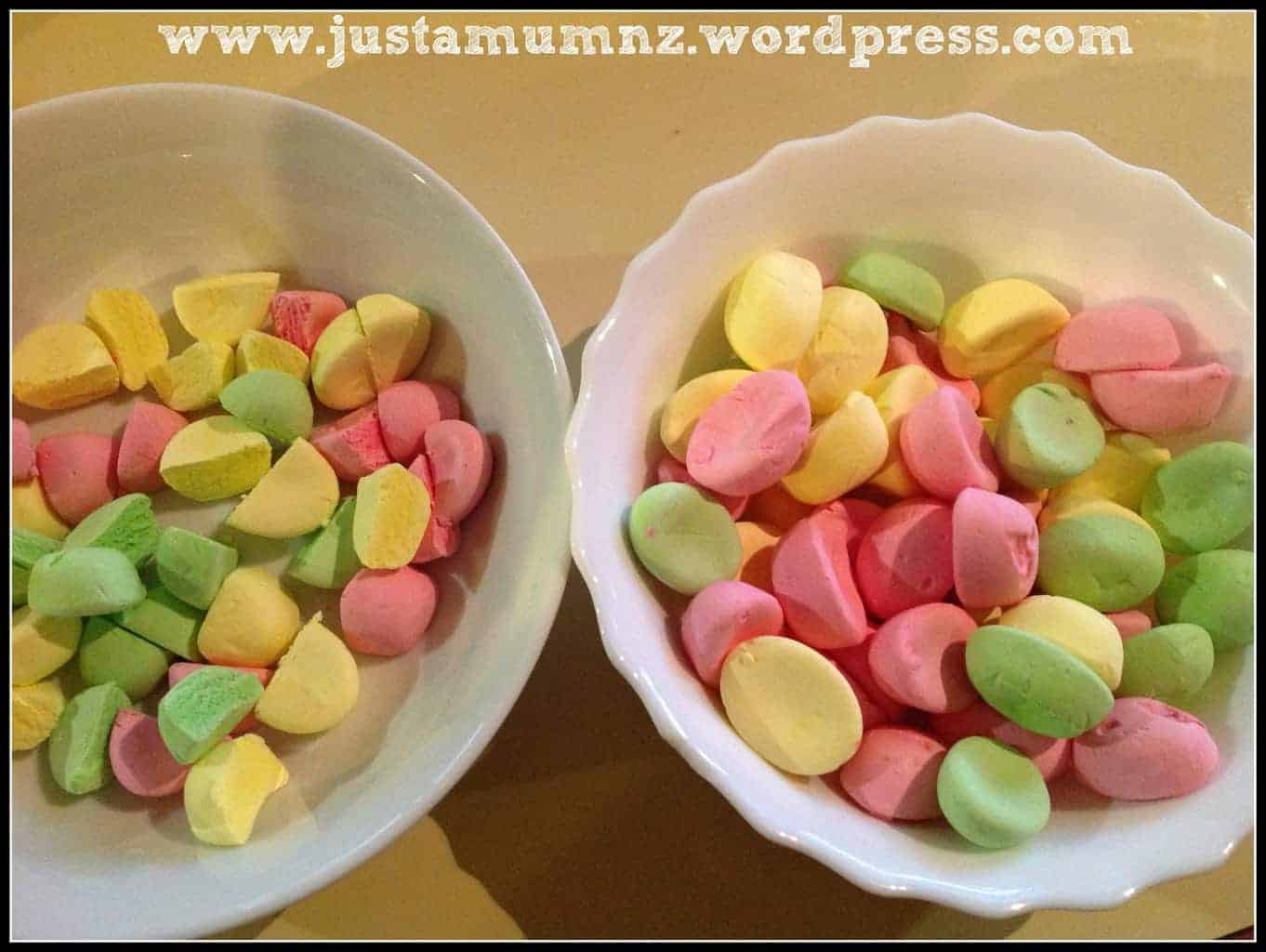 There are only a few ingredients and the lolly's are called Fruit Puffs, you can get them at some supermarkets but they are also available at Bin Inn.
If you are not familiar with this sort of sweet, you can use marshmallows in their place.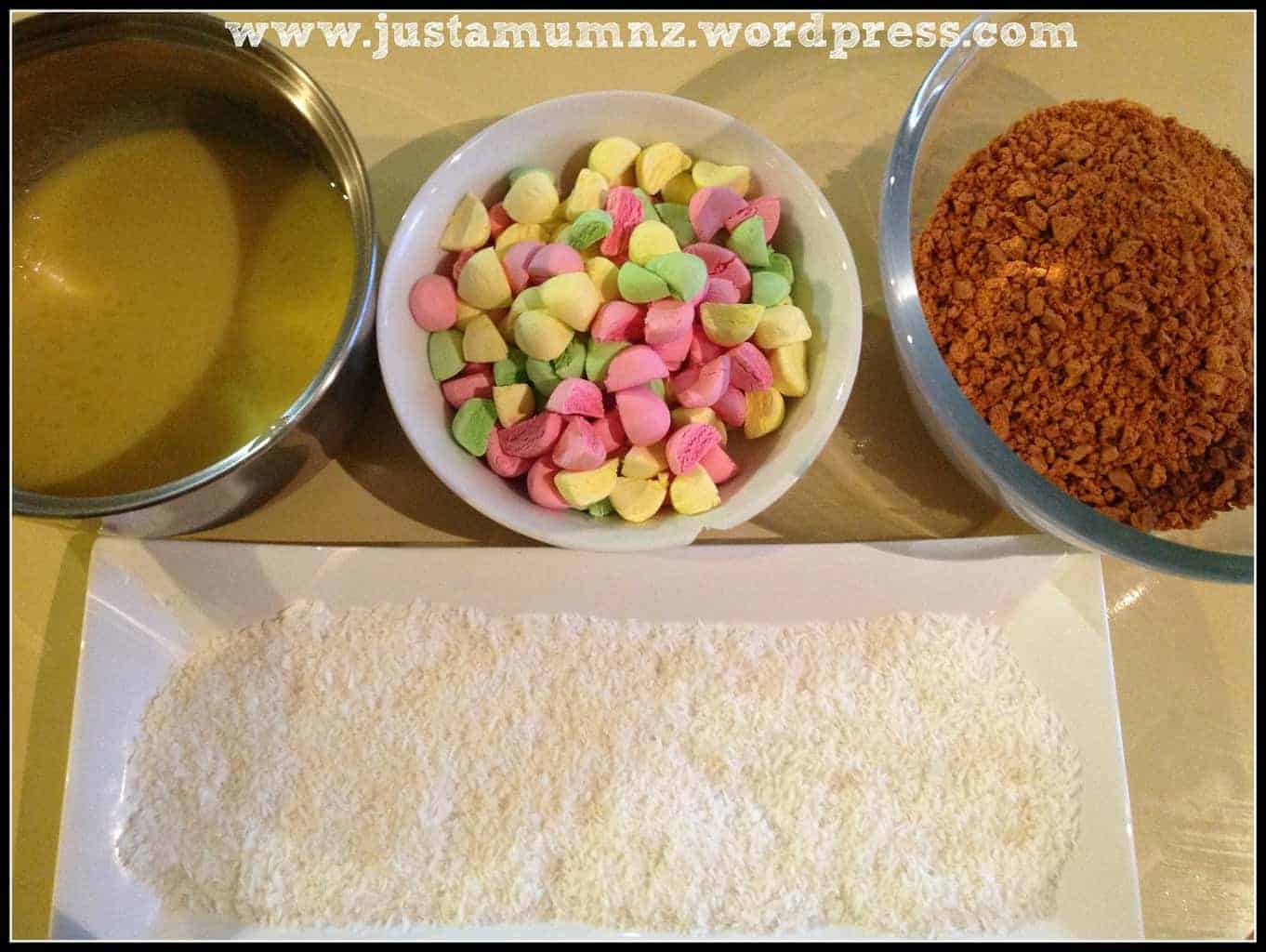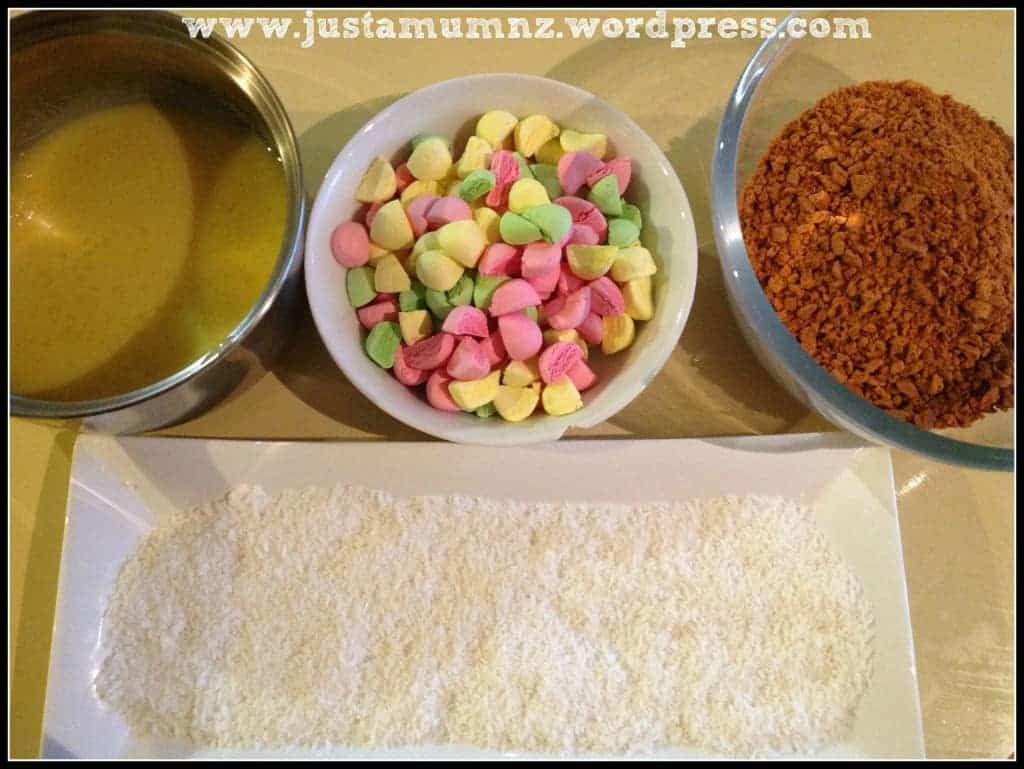 This is a very easy to make, simply prepare the basic ingredients and combine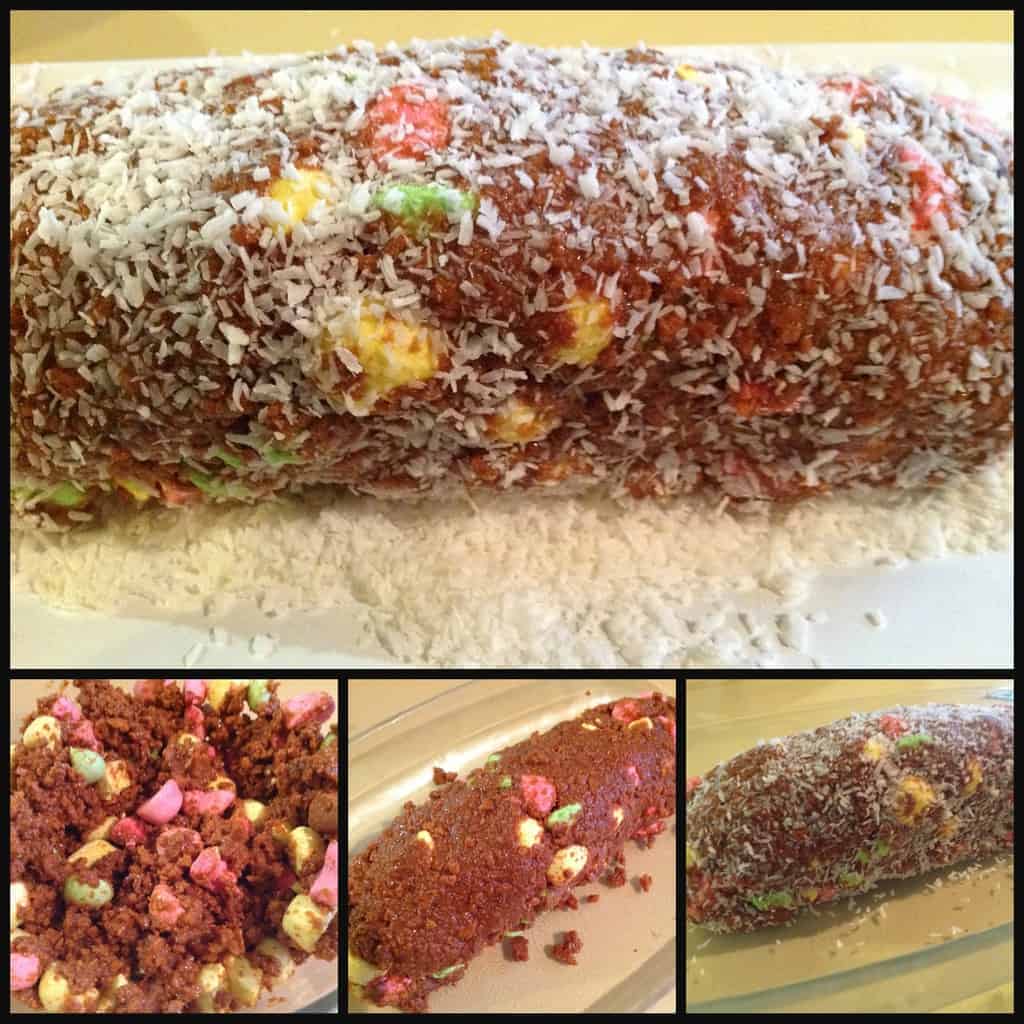 The traditional shape of the lolly cake is a log. In order to get this shape you will need to firmly press the mixture together with your hands to create the shape desired. If this is too tricky you can simply press this into a slice tin and dust with coconut.


Onto the recipe
I hope you enjoy this quick easy recipe that is a hit with kids and adults alike.
You may enjoy this lovely recipe for Lolly truffles, very similar but with cocoa added for extra flavour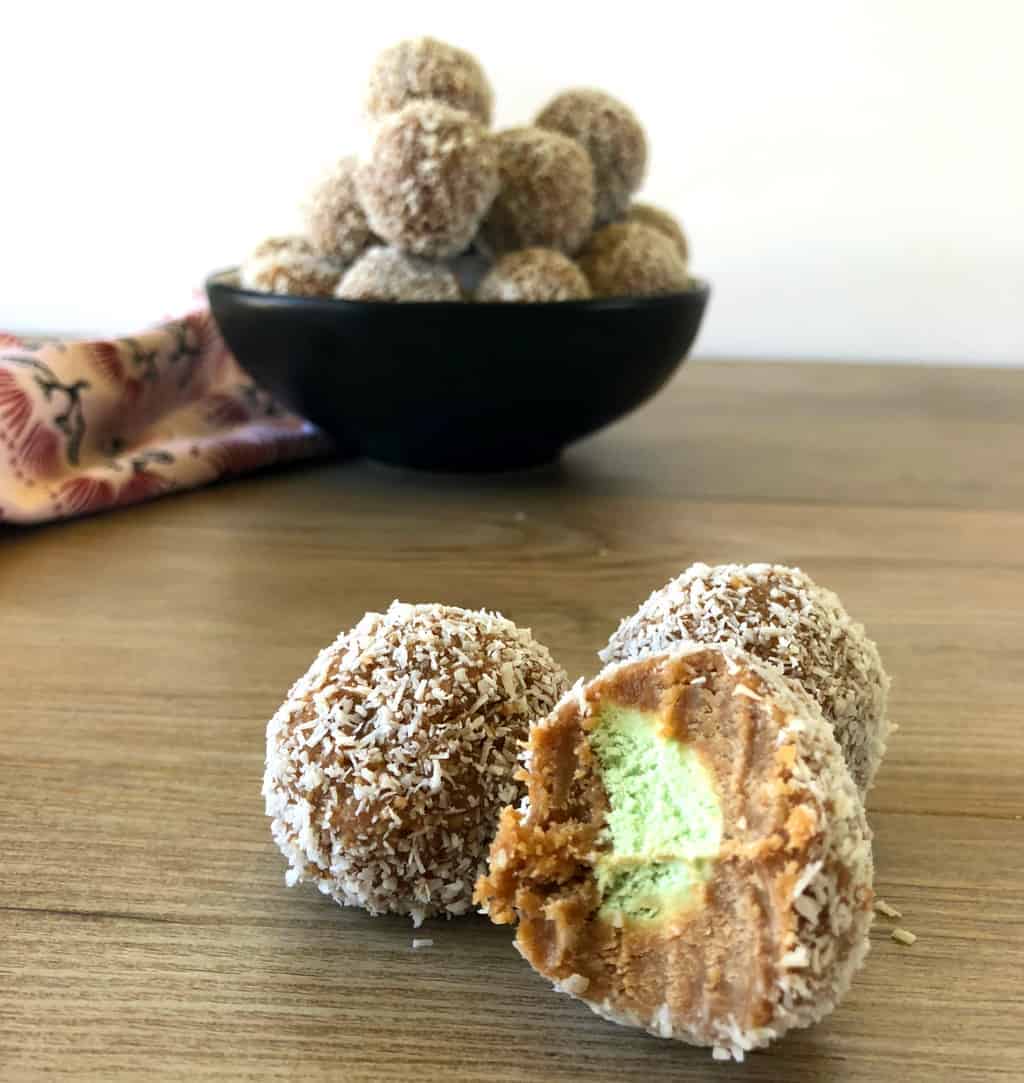 Thank you so much for stopping by to check out this recipe. Please also follow me on Facebook or Instagram and you can be one of the first to receive my new recipes by subscribing via email in the link below.
Happy Baking
Anna