These Lolly Truffles have been a Christmas favourite of mine for years! So easy to make, great for a party or a treat!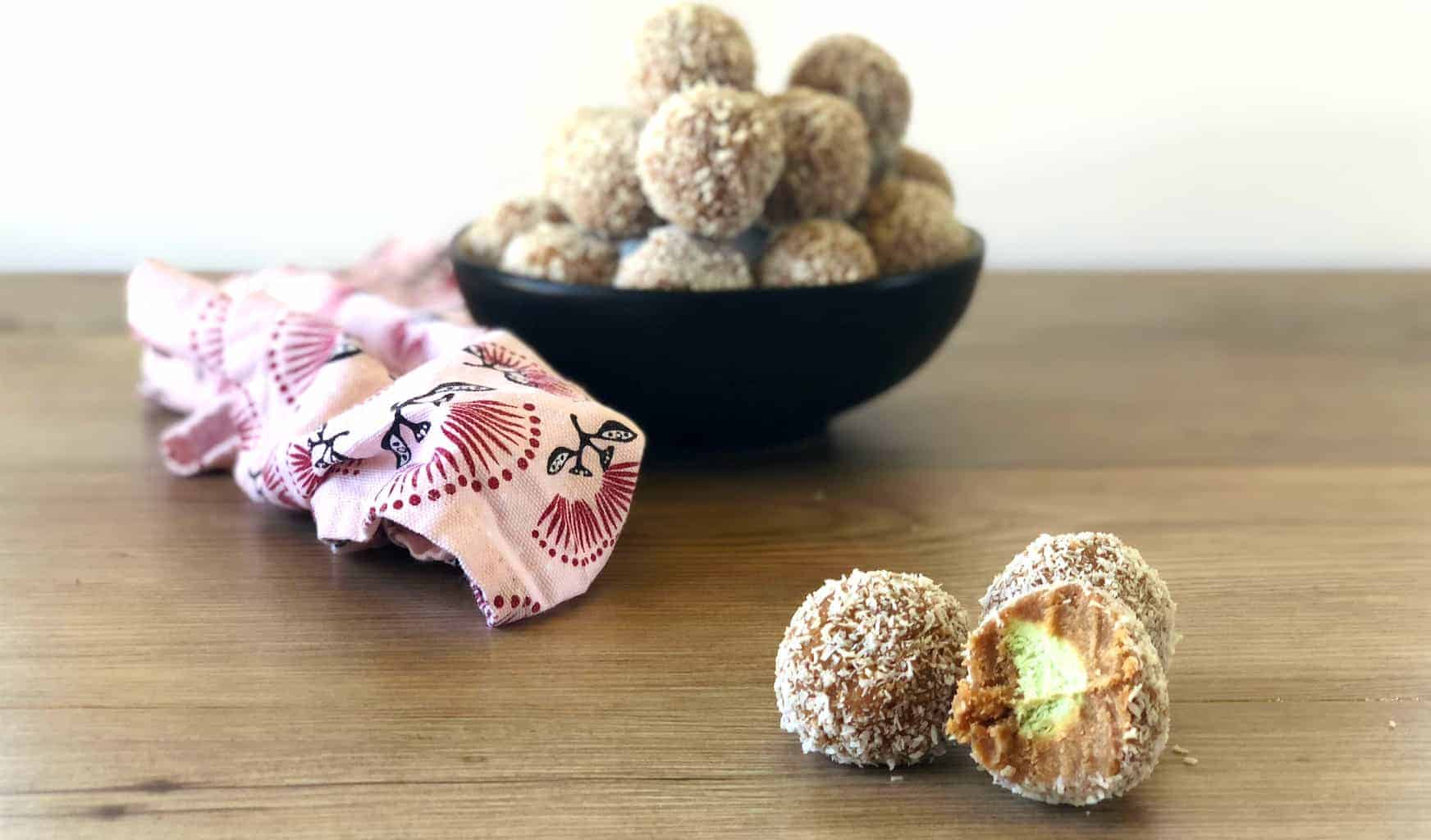 They are a sort of lolly cake mixture that you wrap around anything you like! You can use marshmallows, chop up eskimo lollies, banana lollies or even a caramel! Today I used fruit puffs as they were cheap and as it was a big bag I can use them for several recipes.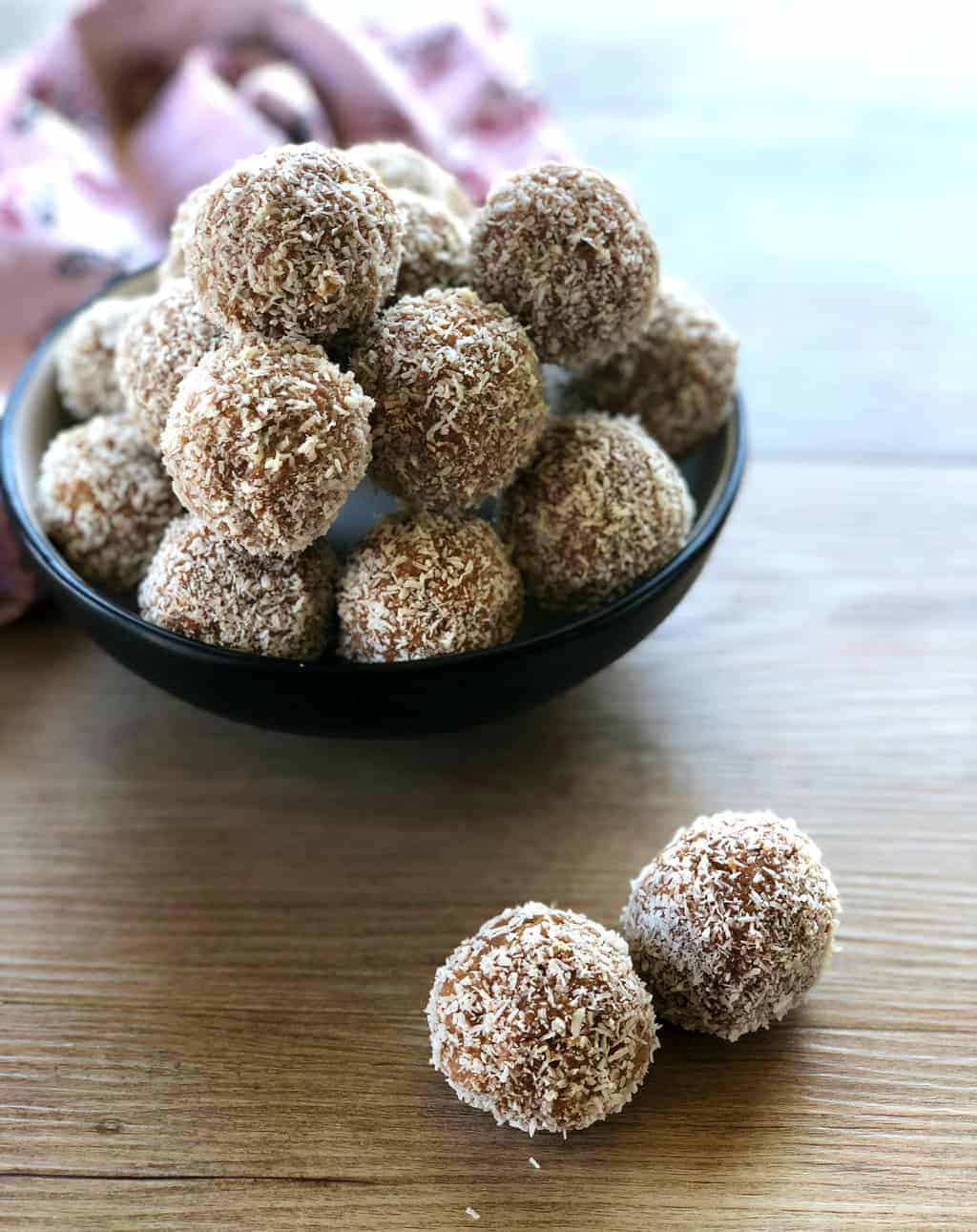 Some times in the kitchen are therapeutic and relaxing, others are chaos and mess. This is a sort of in between recipe! I have lots of tips to make these as easy and successful as they can be.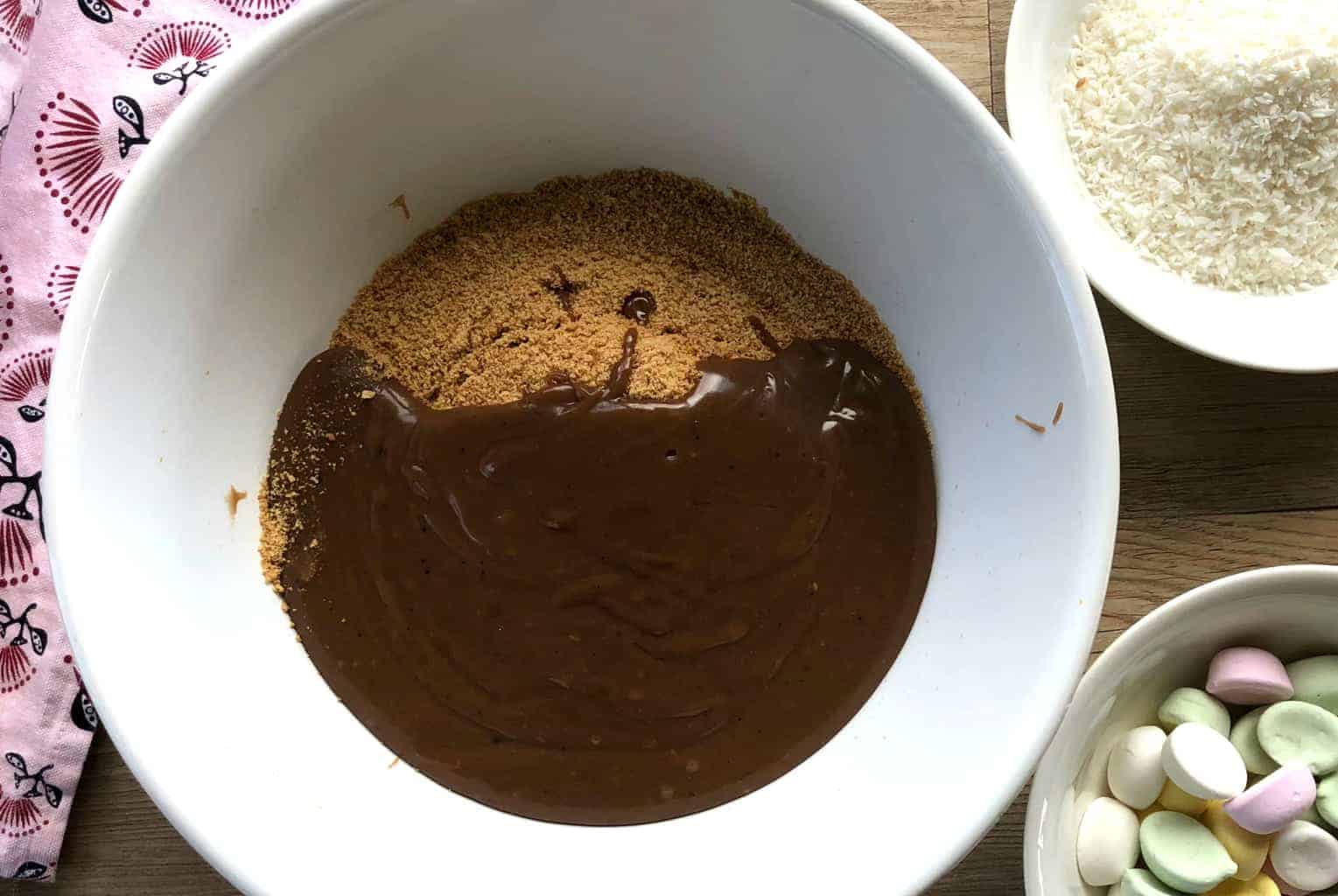 This recipe makes approximately 20 good sized truffles. If you want smaller truffles simply reduce the size of the lolly inside. If you wish to make a bigger batch I would still suggest you make them as two individual batches rather than doubling the mixture.
The reason for that is you need to work fast so that the mixture does not begin to set too much. The batch size I have suggested below is about right to get it done before it begins to set.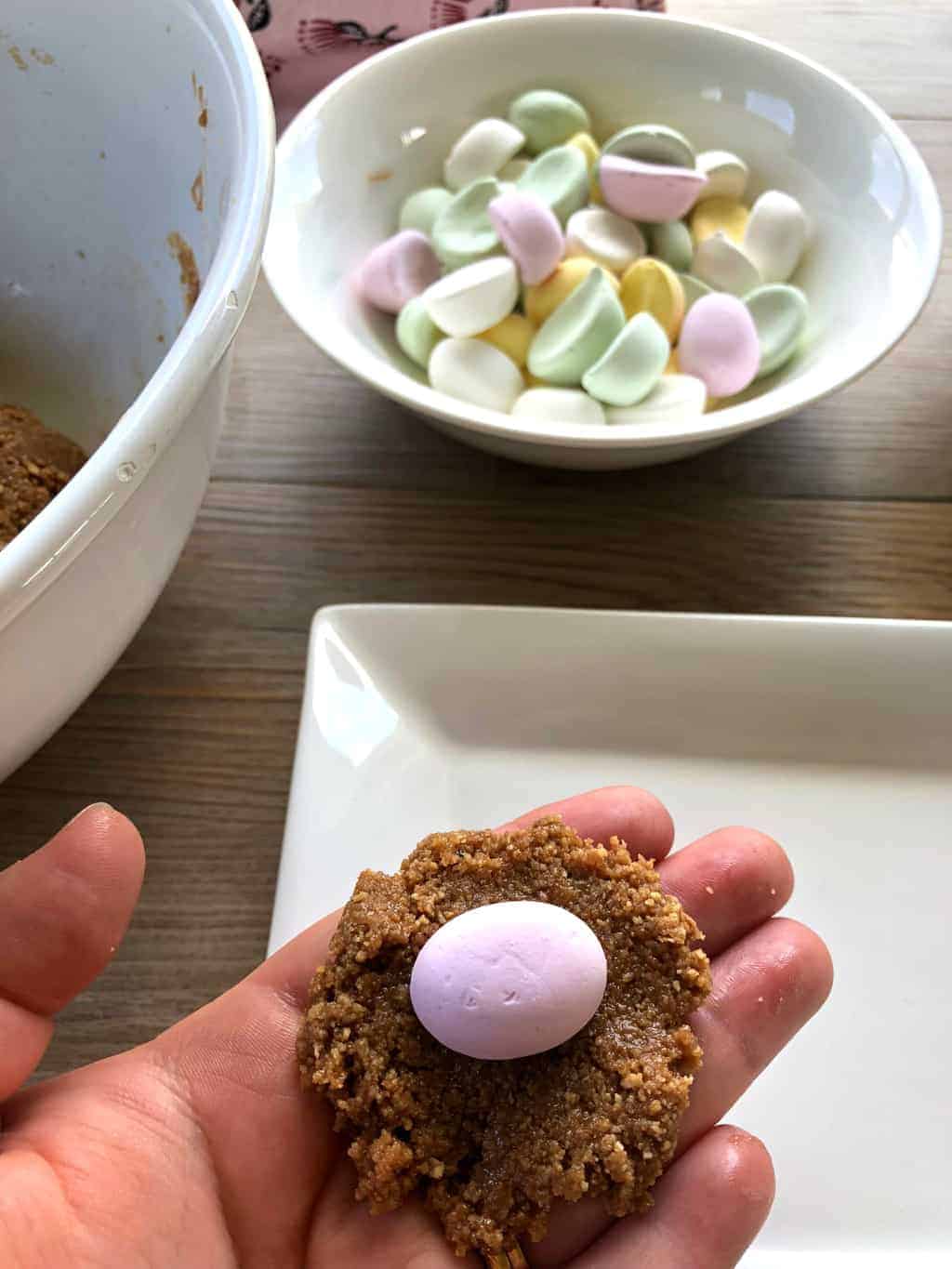 So these are my top tips!
If you wish to cut your lollies in half or quarters do that first.

Have everything set up for your rolling station before you make & mix the wet ingredients into your biscuit mixture, your lollies, a plate, coconut if using AND a bowl of water to keep your hands damp

Watch the initial ingredients on the stove top so it does not catch, stir frequently and just until butter melts.

Have slightly damp hands when working with the mixture, you will get messy!

When you take the mixture from the bowl take approximately 2 tablespoons worth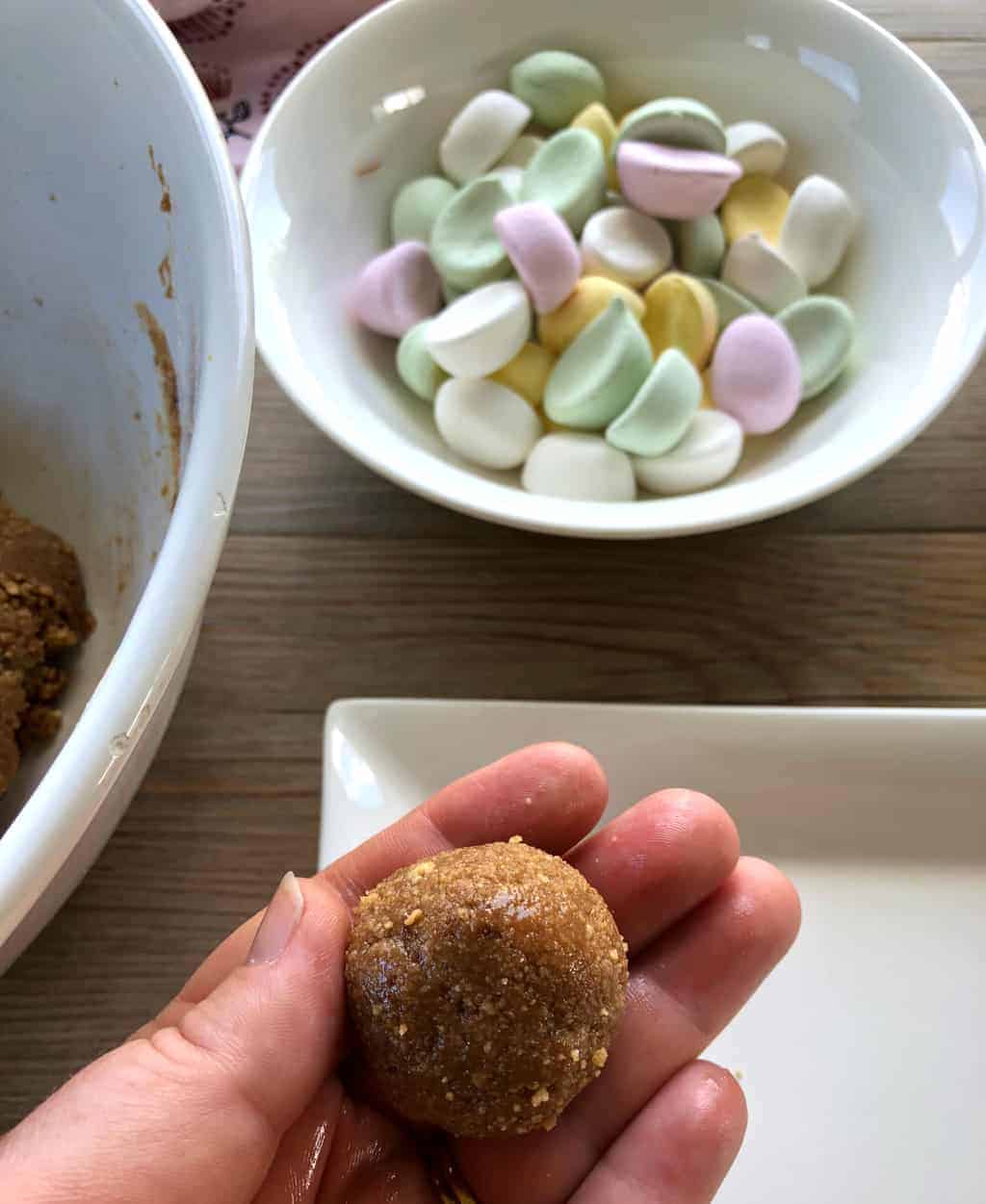 Squeeze the mixture together in your hand to incorporate and compact to make it easier to mold BEFORE you flatten it.

Make sure the flattened mixture is big enough to be wrapped around the lolly

Place the lolly in the middle and close your hand around the lolly to enclose it in the biscuit mixture

Then begin to carefully roll it in your damp palm to create a ball, using firm pressure to compact it around the lolly

Once you are happy with the shape roll in coconut straight away while it is still damp so the coconut adheres to the truffle.

If the mixture begins to dry out, squeezing it into a ball before you begin and making the biscuit mixture slightly bigger will help

I think you will find the recipe very easy and your go to for a special occasion. What would you put in the centre?
If you love truffles have you seen my easy Tim Tam Truffles? They are absolutely delicious and there are so many variations and flavours you can make, also try these with mint biscuits for something special.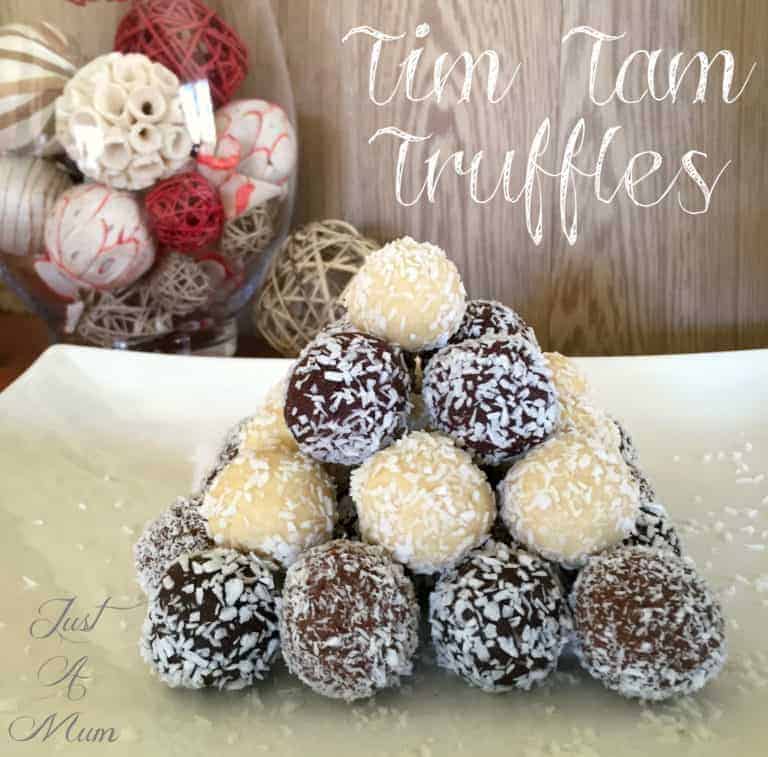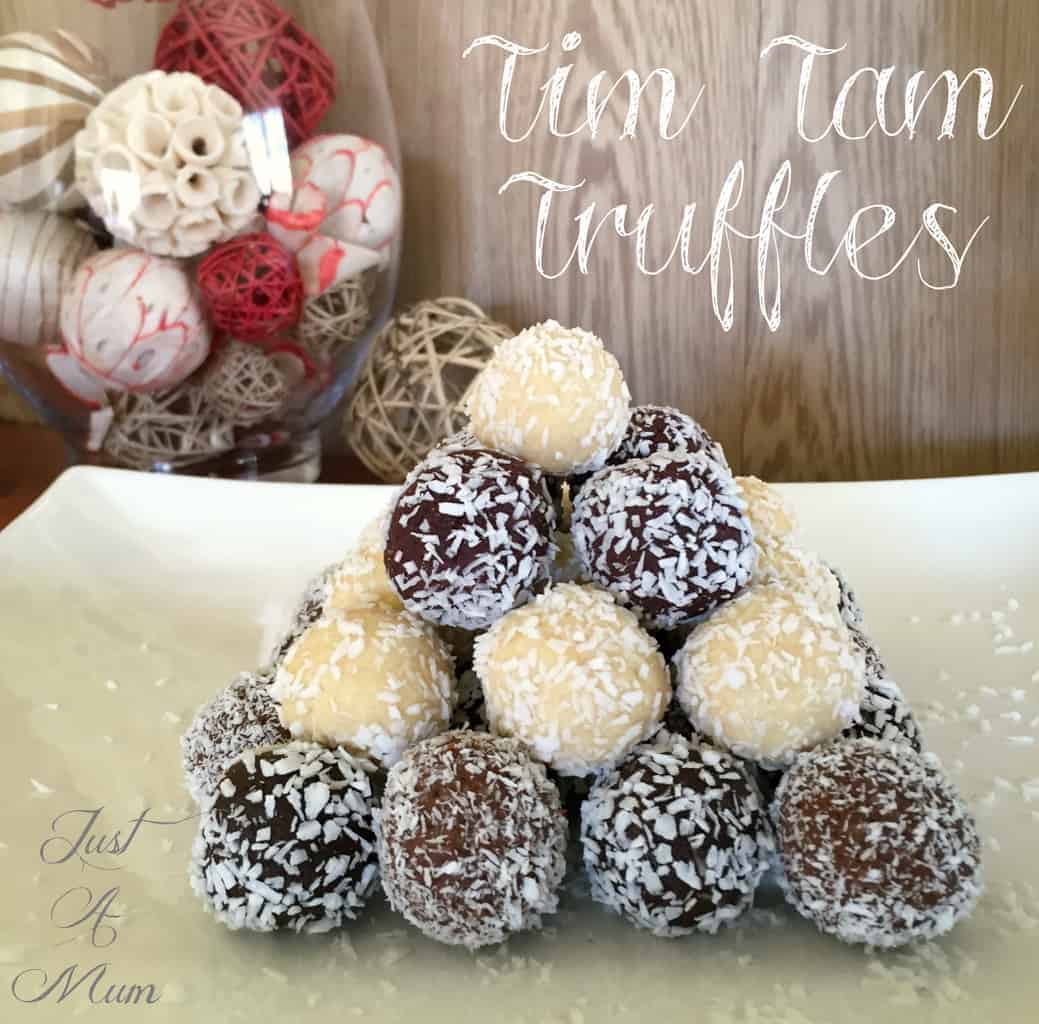 Pin It – Just A Mum's Lolly Truffles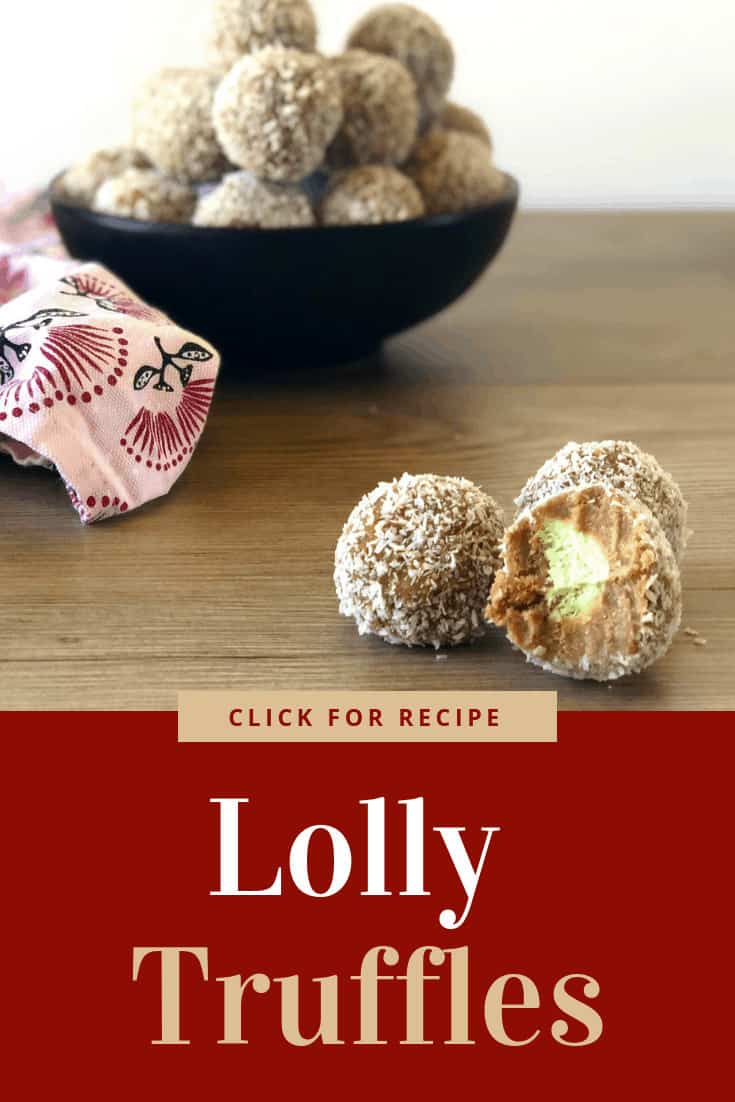 I love seeing your photos of you creations so be sure to share them with me on Facebook!
So onto the recipe!
It is as easy as that. A lovely fun recipe that children and adults alike will enjoy! Be careful though, they do not last long.
If you love the original lolly cake recipe then check out my version HERE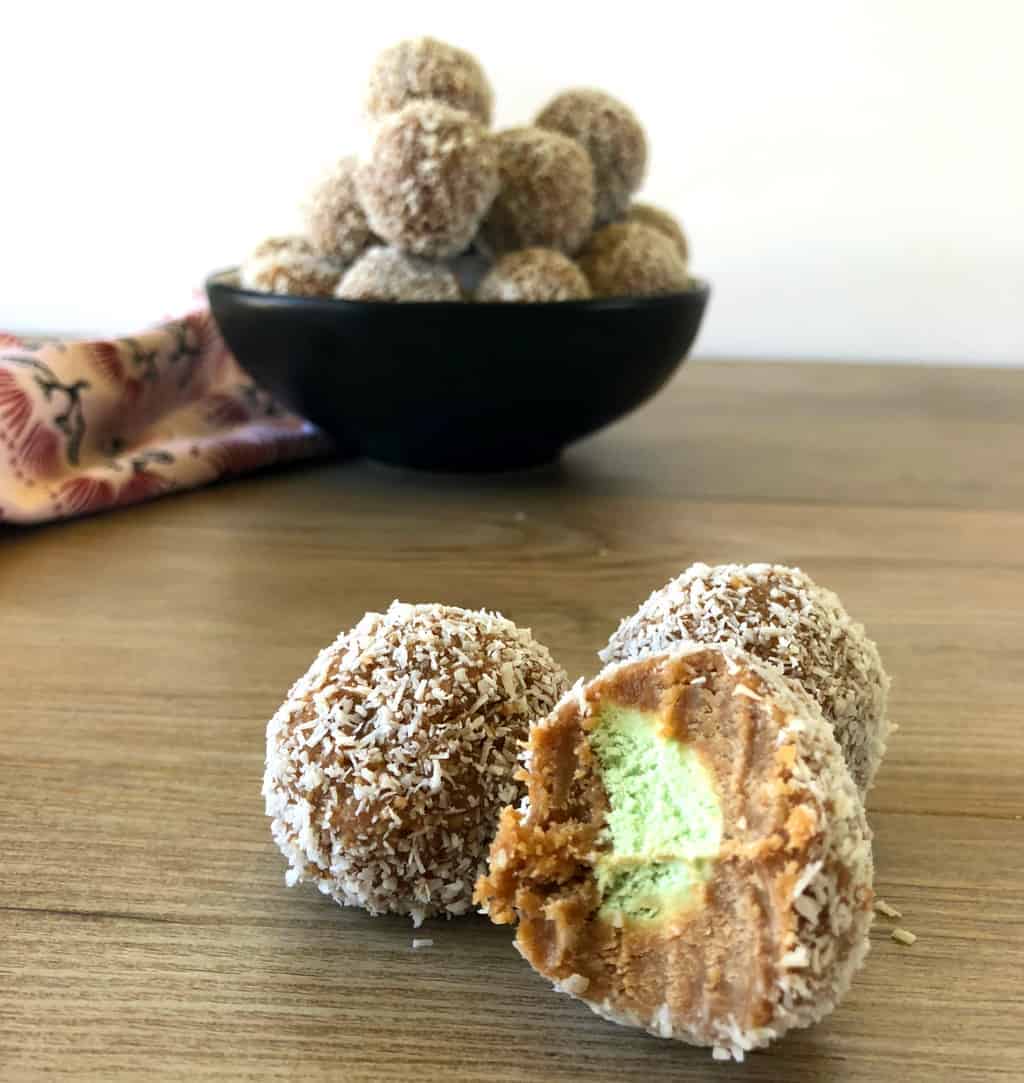 Thank you so much for stopping by to check out this recipe and others on my blog. If you are not already be sure to follow me on Facebook or Instagram for more deliciousness, and you can register your email in the subscription box below to receive all my recipes as I publish them.
Happy Baking!