Oh My Goodness – these are fantastic!!!!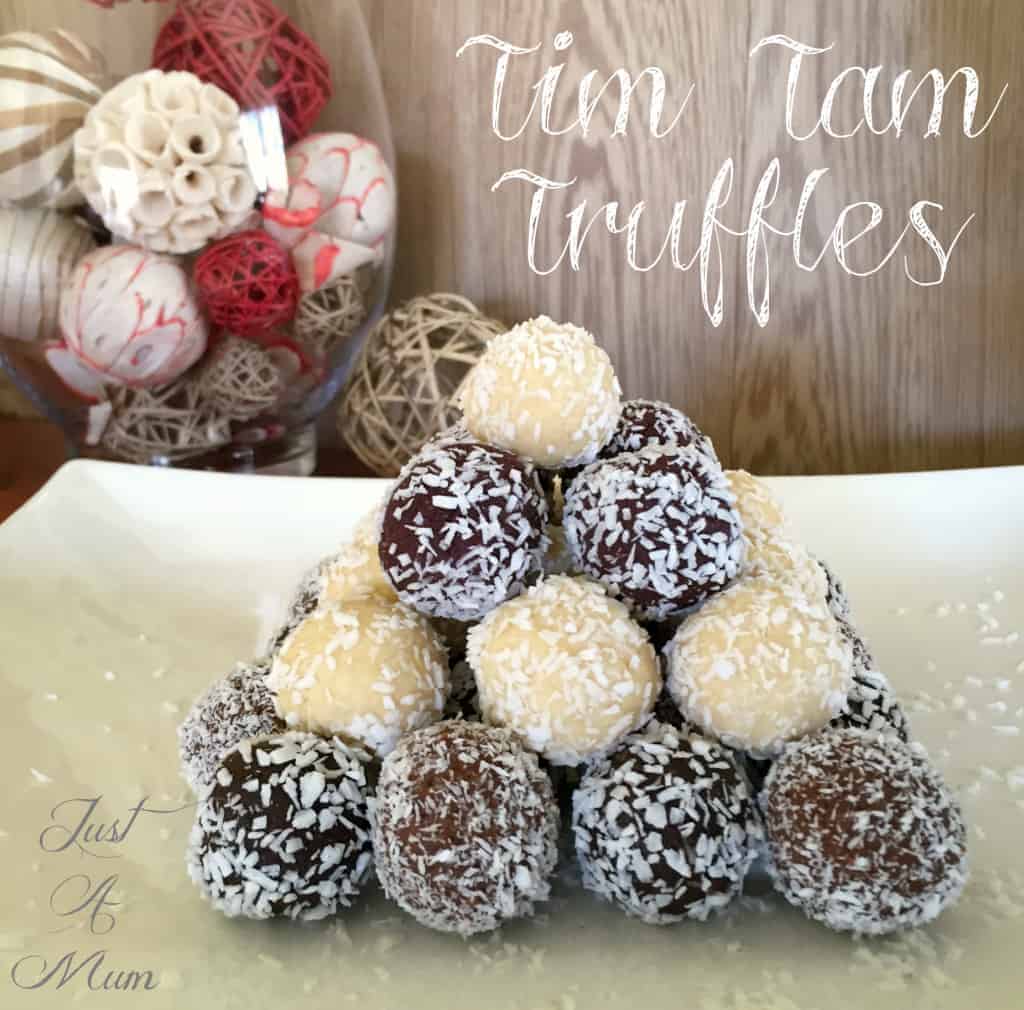 I love it when an experiment comes off and in this case the results are delicious, simple and I have not in years had so many requests for a recipe as I have done for this one!
For years friends have made Tim Tam Truffles with cream cheese, but I sometimes felt the cream cheese overpowered the taste of the Tim Tams, so I thought what is better than condensed milk in no bake slices, so I gave it a go. With a few tweaks and experiments I think I nailed it!
Christmas is a time where everyone is looking for gorgeous sweet treats to share with family and friends so what better time than now to come up with some quick and simple treats.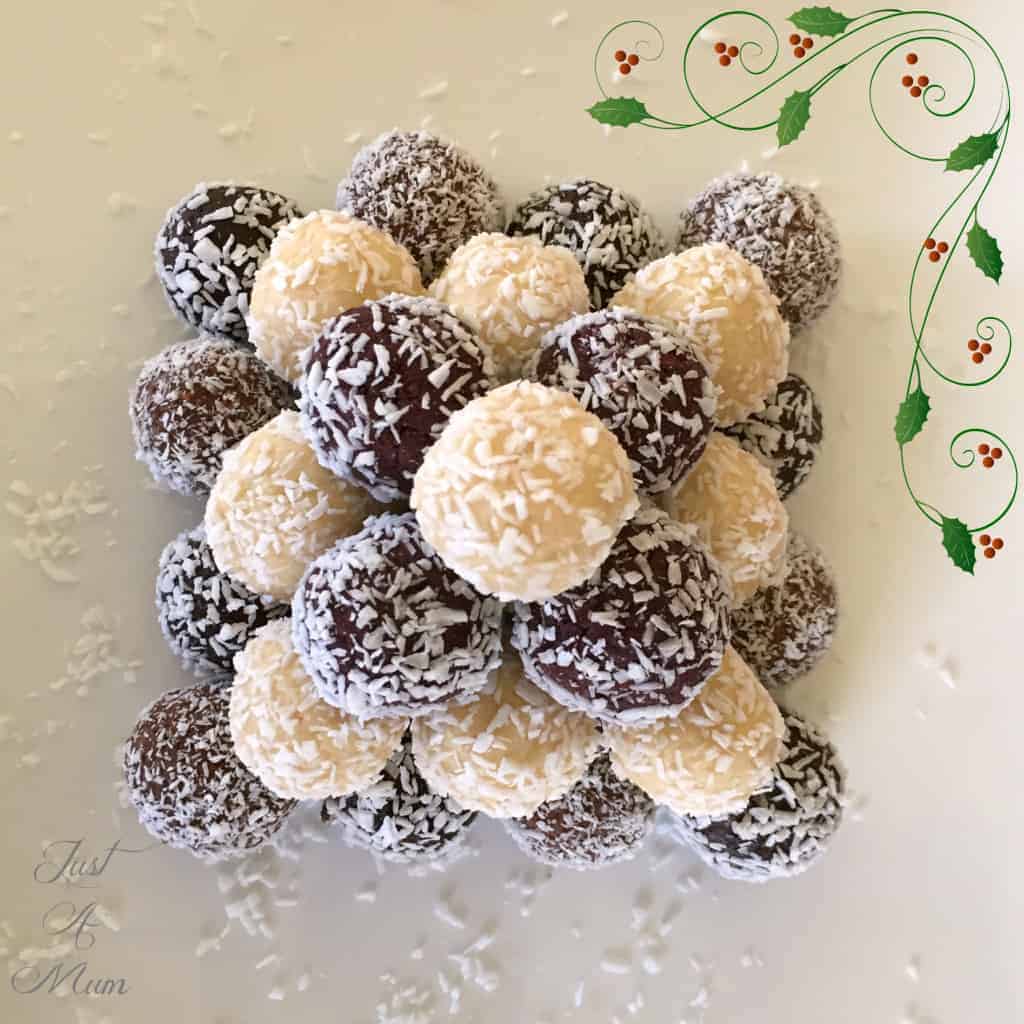 This recipe keeps the flavour of the Tim Tams but enhances it with a gorgeous sweetness, and of course everything is more fun when it is a truffle!!
The secret is in getting the right consistency in the mixture before you begin to roll, you need to moist enough to come together but not too much so that it does not keep its shape once you roll them out. The other great thing about this recipe is that they take no time at all to chill in the fridge – so would be a perfect last minute gift for friends and family. They are best served at room temperature, but no one is going to turn down a chilled one!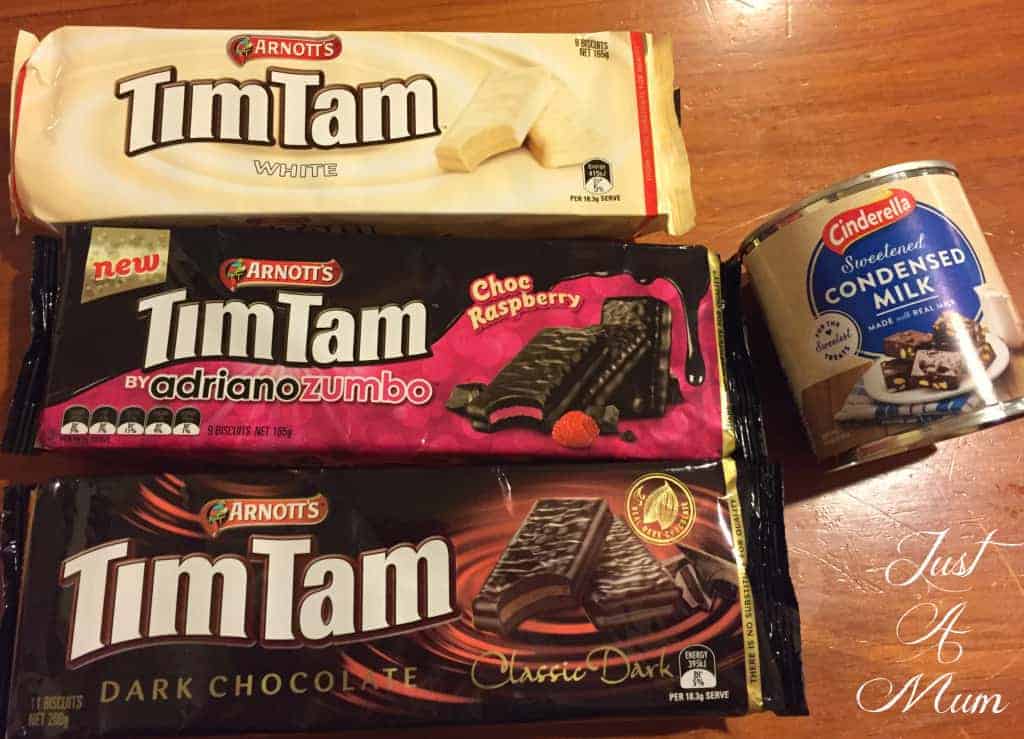 I used 4 different flavours of Tim Tams, I could have kept going as it appears the flavour variety has exploded over the past few years, but this gave a nice selection, I have had lots of comments on the white chocolate ones, but my favourite were the Choc Raspberry. Let me know in the comments below what your favourite is!

So here is the recipe, it simply does not get easier than this…..
Divine Tim Tam Truffles
Recipe type:
Sweet Treats
Ingredients
1 Packet Tim Tams
¼ Cup + 1 Tablespoon Condensed Milk
Desiccated Coconut (Fine or Normal)
Method
Blitz the Tim Tams in the food processor until they resemble coarse crumbs
Add the ¼ Cup Condensed milk and blitz again, then add the tablespoon of condensed milk until the mixture seems to bind together when you squeeze it together, but is not too wet.
Prepare a small bowl with ¼ cup of coconut and a large plate for the prepared truffles
Work quickly as the mixture does begin to dry out and set over time
Begin to roll the truffles, taking a teaspoon sized amount and rolling well until it forms a solid even ball, then roll gently in the coconut, set on the plate and repeat.
Pop in the fridge or freezer for 30 minutes until firm to the touch.
Can be stored in an airtight container in the fridge or cupboard until ready to share, best served at room temperature.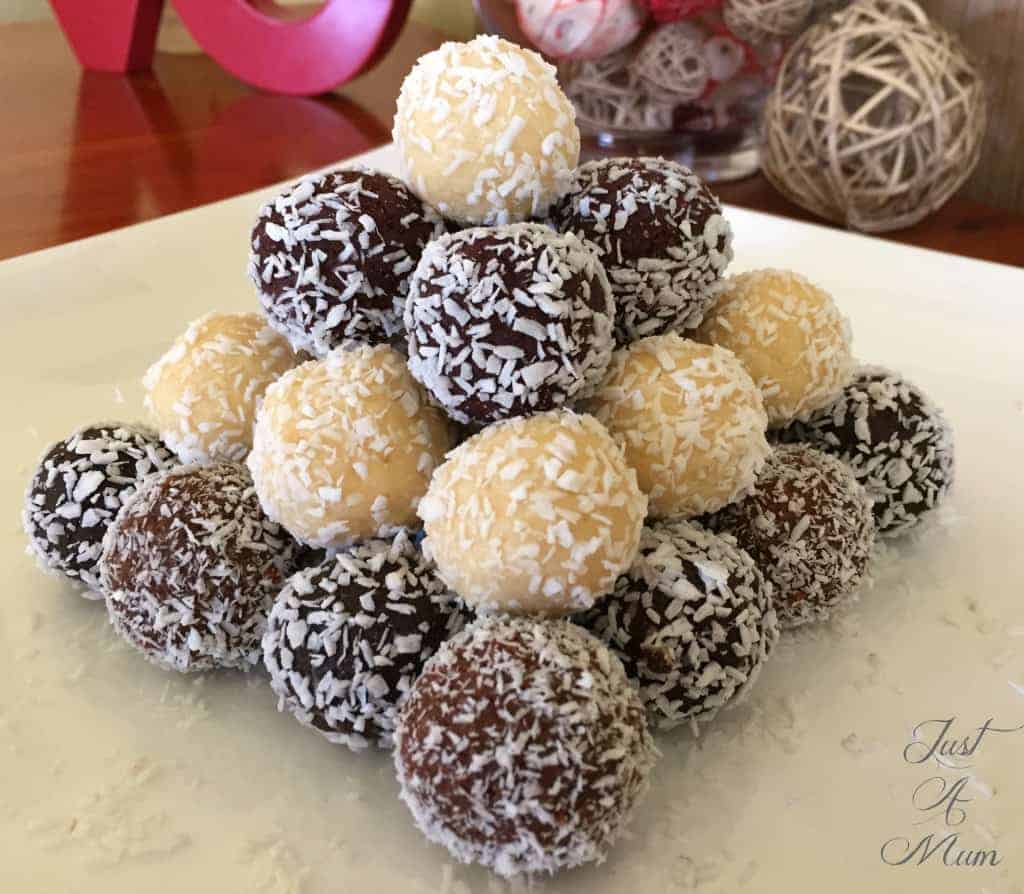 I made 4 different packets which made approximately 60 balls, however they are very moreish so if making for a crowd you may wish to over-cater!
What is your favourite baking to gift to family and friends? Let me know in the comments below 🙂
Thank you so much for stopping by to check out my recipe, you can follow me on Facebook for new and old recipes, and also subscribe to my email list above right to receive my new recipes as I publish them!
 Happy Baking!
Anna 🙂