This is such a delicious and decadent recipe – but simple and quick to make! Pineapple Lump Slice is a definite must try.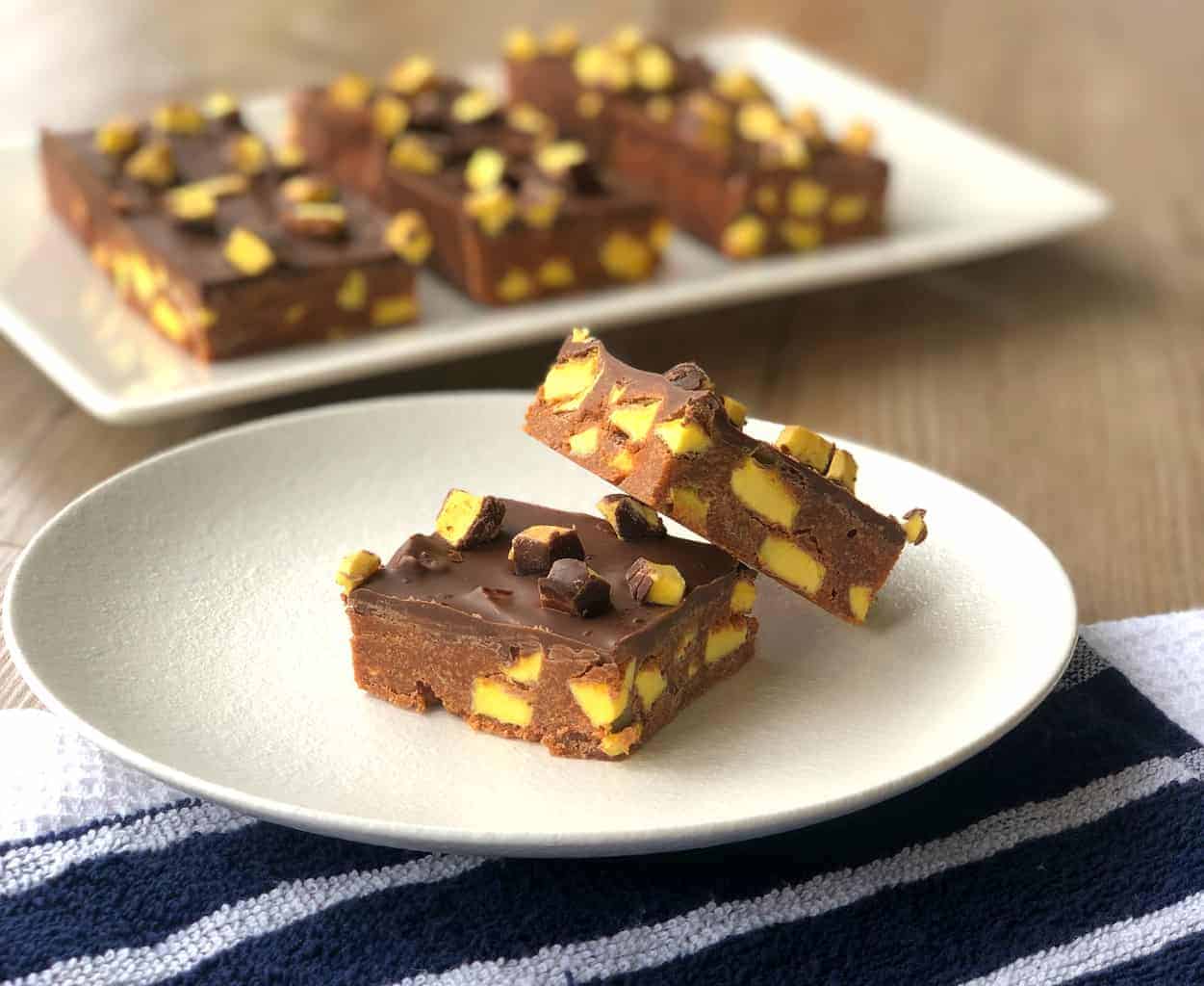 No bake slices are always a hit, they are so simple to make, no fussy techniques an definitely delicious. This recipe isn't a new one, but it is definitely a popular one! I first uploaded this in 2014 and it has been made often.
There are several brands now that make pineapple lumps, so you can easily pick up a few bags in the supermarkets.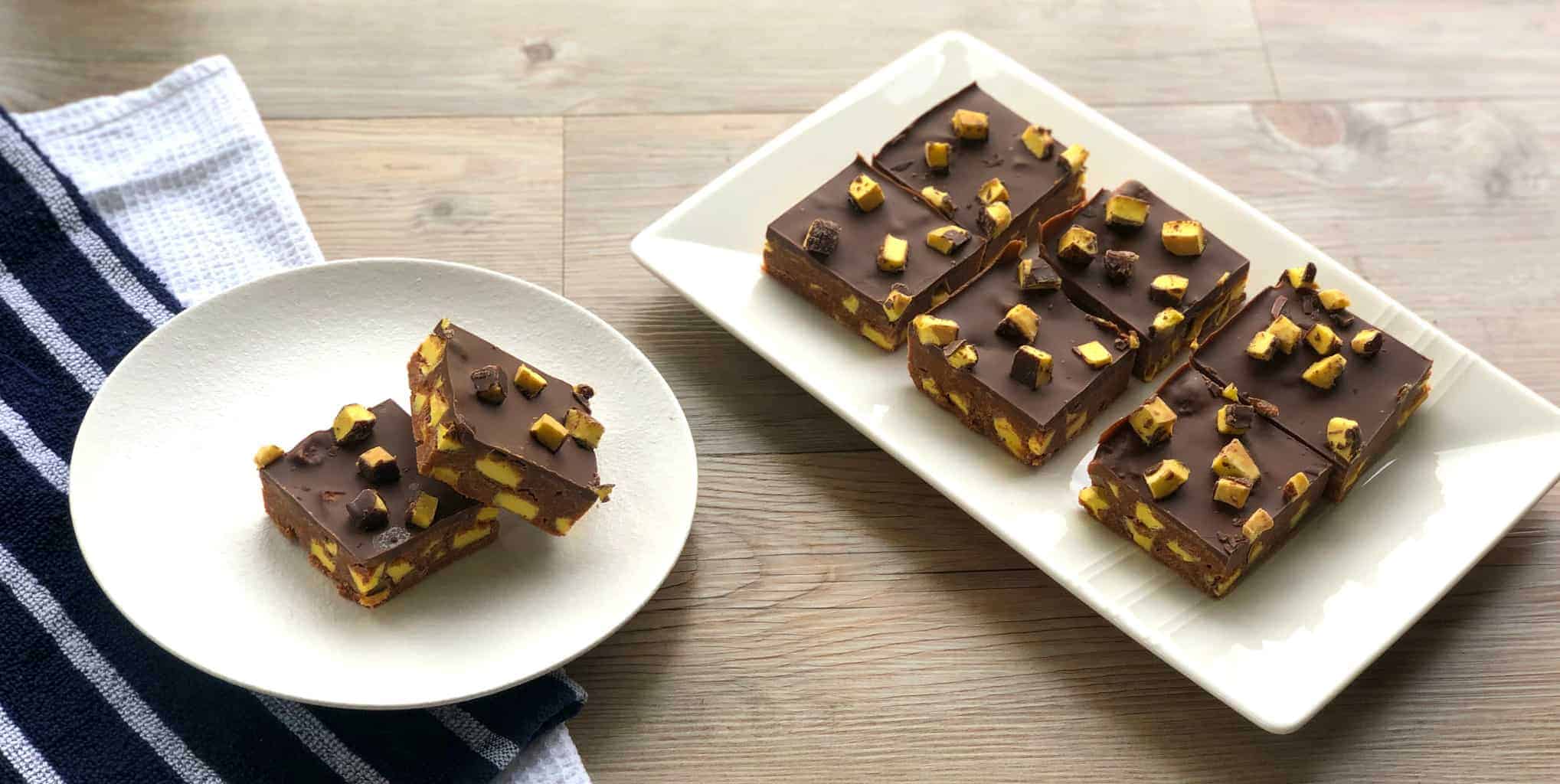 I froze the pineapple lumps first to make it easier to cut them up – they go really hard and brittle so will cut easily with a sharp knife or in the food processor. I prefer to slice mine as I think it gives larger chunks, and with them being frozen this is quite simple to do. Be sure to reserve some for the topping – the topping can be cut finer.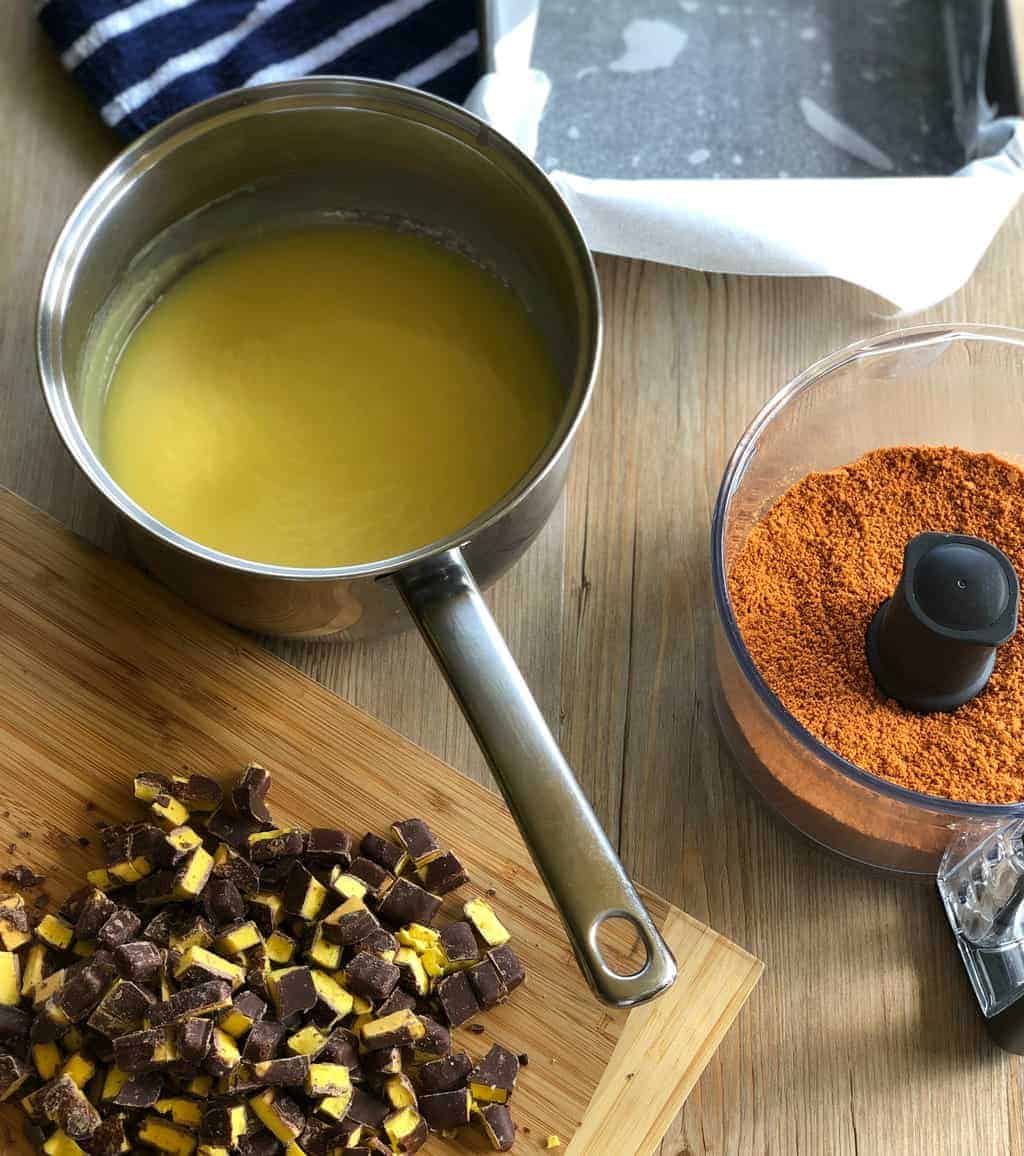 All no bake slices are very similar, the base for this recipe is simply butter and condensed milk, combined together with malt biscuits and the frozen pineapple lumps it makes for a very simple recipe.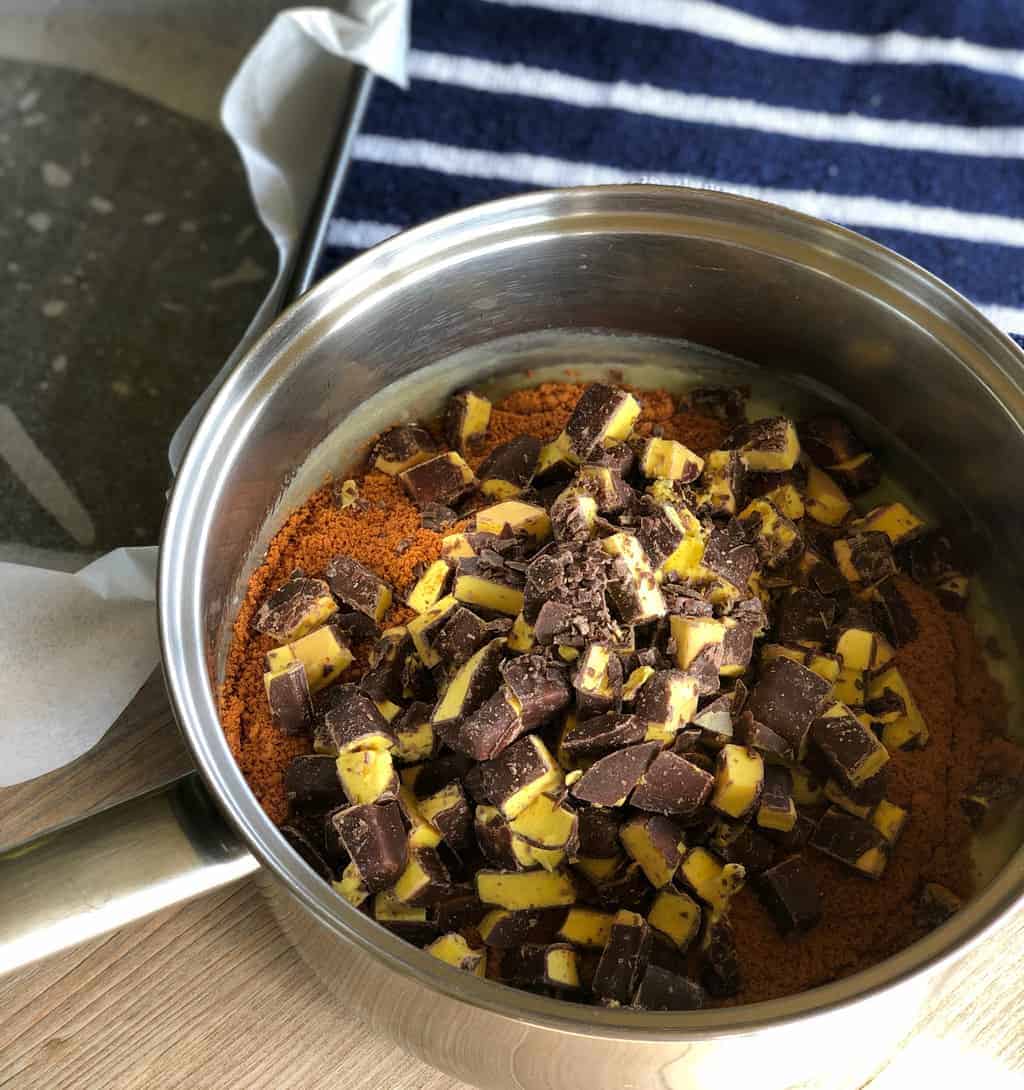 I have a few easy tips for how to make sure your slice looks perfect every time. This mostly has to do with the topping, which in this case is a block of milk chocolate.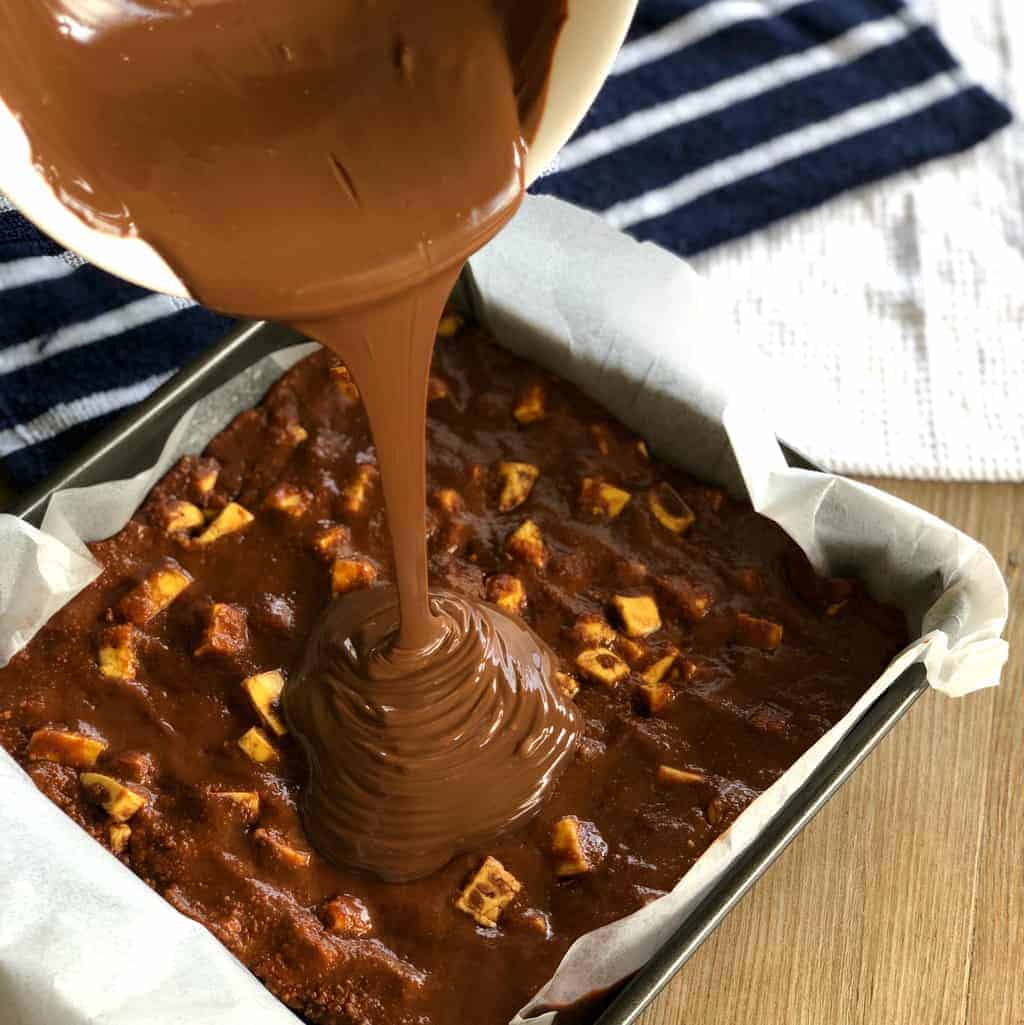 The easiest way to melt chocolate is in the microwave, you can definitely do it over a bain marie on the stove top but if you do have a microwave do it in there, in a microwave safe bowl add the broken up chocolate melt in 20-30 second bursts until the chocolate is completely smooth.
Then add a small teaspoon of oil to this, canola or coconut oil is fine. This ensures when you cut into your slice the topping does not crack. I have one other tip too!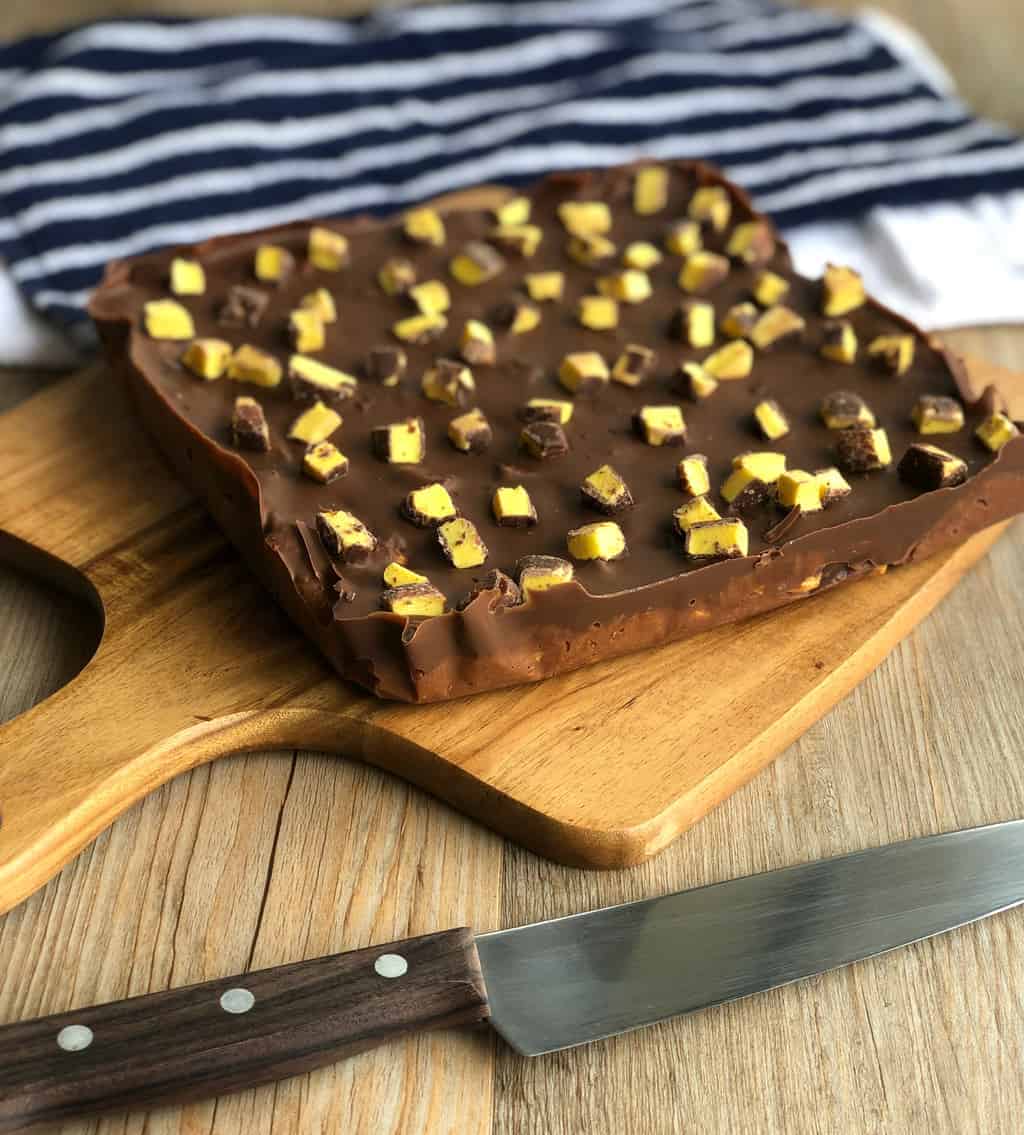 Remove the slice from the fridge at least 30 minutes before you wish to cut into it. This will ensure that the topping is not rock hard and you can slice cleanly though it. Also I recommend a nice sharp knife, and I clean it with a damp cloth, then dry between each slice so that you can have clean tidy slices each time. Of course you can cut it any way you choose! But this is just how I have found works best for me.
And now for a bit of history – so please make yourself comfortable and feel free to take notes and thank Wikipedia – the holy grail of knowledge…..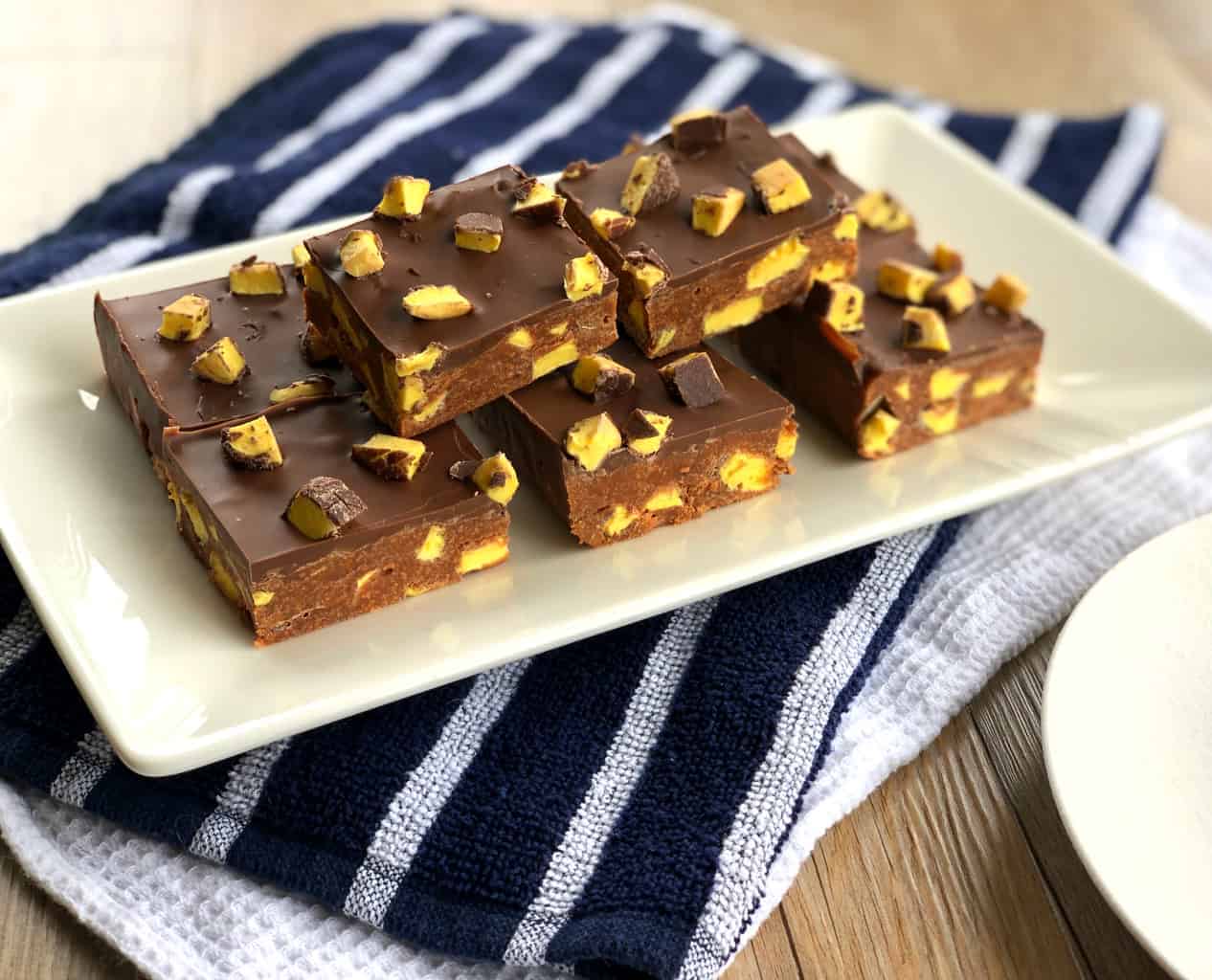 "The first Pineapple Lumps were made by the Regina Confectionery Company in Oamaru around 1952-54. Charles Diver, the confectionery chef and floor production manager at Regina, who would later create other classic kiwi sweets, was given the task of using up waste product from other lollies of the time. One sweet in particular, an early version of the chocolate fish with a banana flavoured marshmallow middle, had the most left overs.
Pineapple Lumps were originally called Pineapple Chunks, but the name was changed in the early 1960s to give them a more unique and original title"
The original Pineapple Chunks are now being manufactured again by Regina Lollies, Pineapple Lumps are available at Countdown Supermarkets under their own brand, Pascalls and other brands across New Zealand and Australia.
Ooh who knew?? Nothing like knowing your favourite lolly is made from waste products!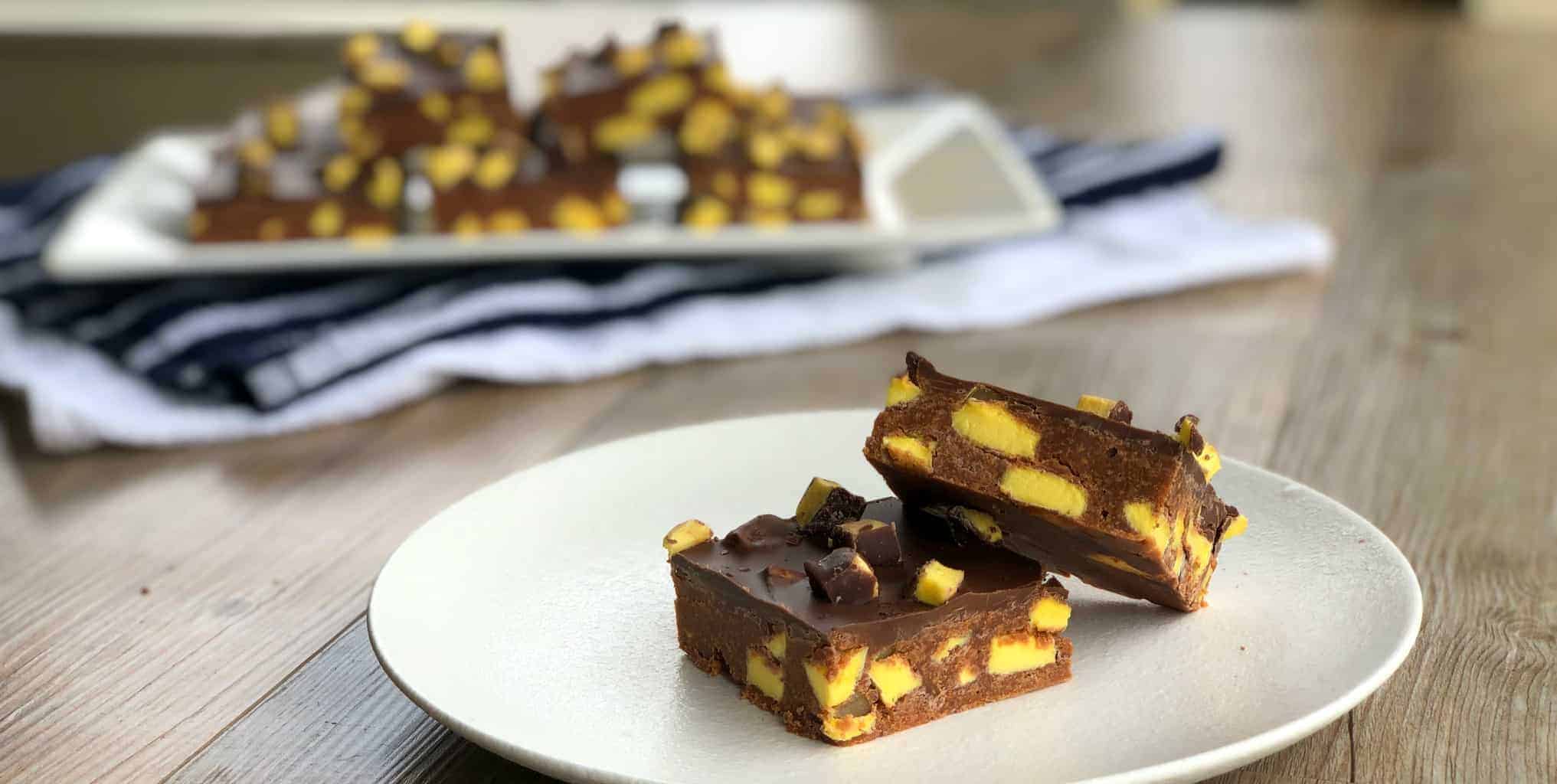 If you love no bake slices check these popular one out – simply my clicking the titles
Onto the Recipe
So as you can see this slice is a must for the Pineapple Lumps fan in your life! It is so quick and simple – super decadent and definitely a sometimes treat but boy is it a sweet treat you will love!
Thank you so much for stopping by to check out this recipe. Please also follow me on Facebook or Instagram and you can be one of the first to receive my new recipes by subscribing via email in the link below.
Happy Baking, Anna 🙂
Pin Me! Pinterest