This is such a delicious and decadent slice – but simple and quick to make!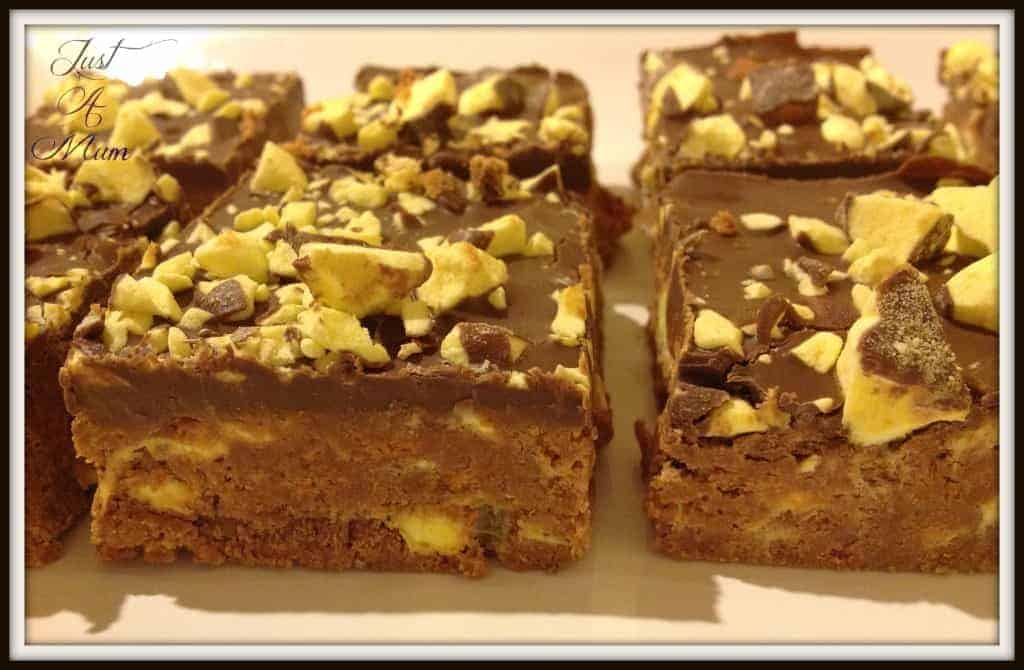 Pineapple Lumps are a New Zealand institution – lovely chunks of chewy pineapple candy covered in chocolate. So what better way to celebrate this Kiwi treat than to use it in baking!
While you are stopping by – remember to follow me on Facebook for more delicious recipes – please do so here!
 😀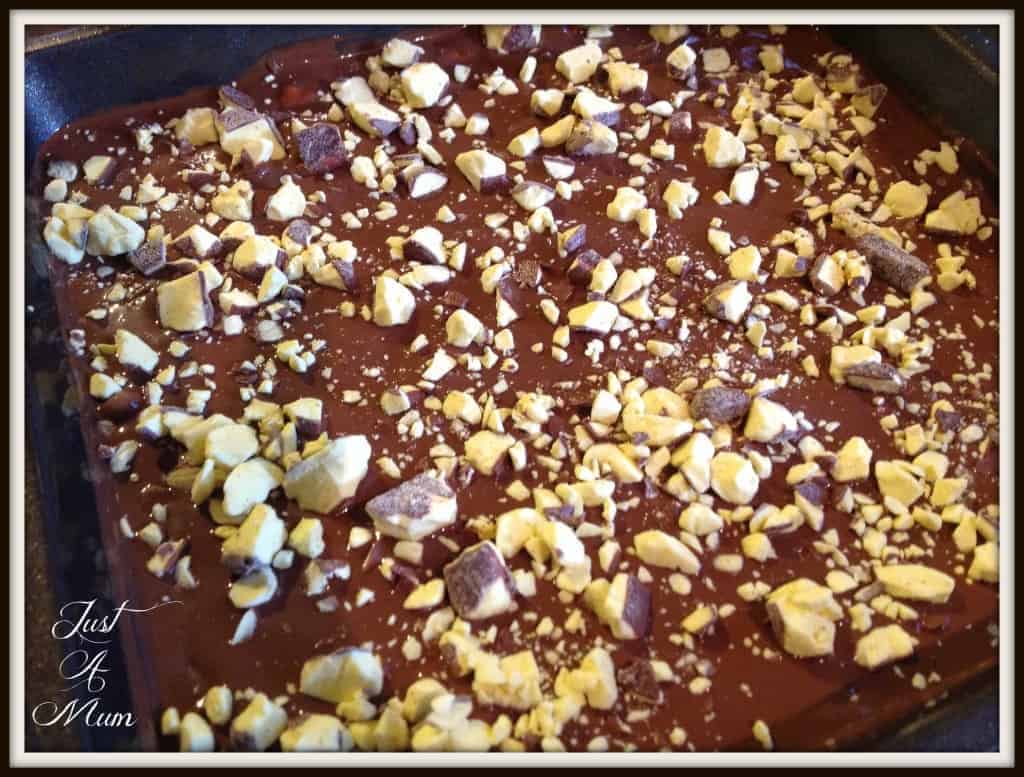 I froze the pineapple lumps first to make it easier to cut them up – they go really hard and brittle so will cut easily with a sharp knife or in the food processor – I did it in the food processer and wish that I had done it with a knife as some of the lumps got cut up too finely more like a crumb so missed some of the chewy goodness!
I used all bar 1/2 a cup of chopped pineapple lumps in the recipe – and left the remaining half to sprinkle on the top – however you can just as easily incorporate it all in the base mixture – will look tidier and taste divine!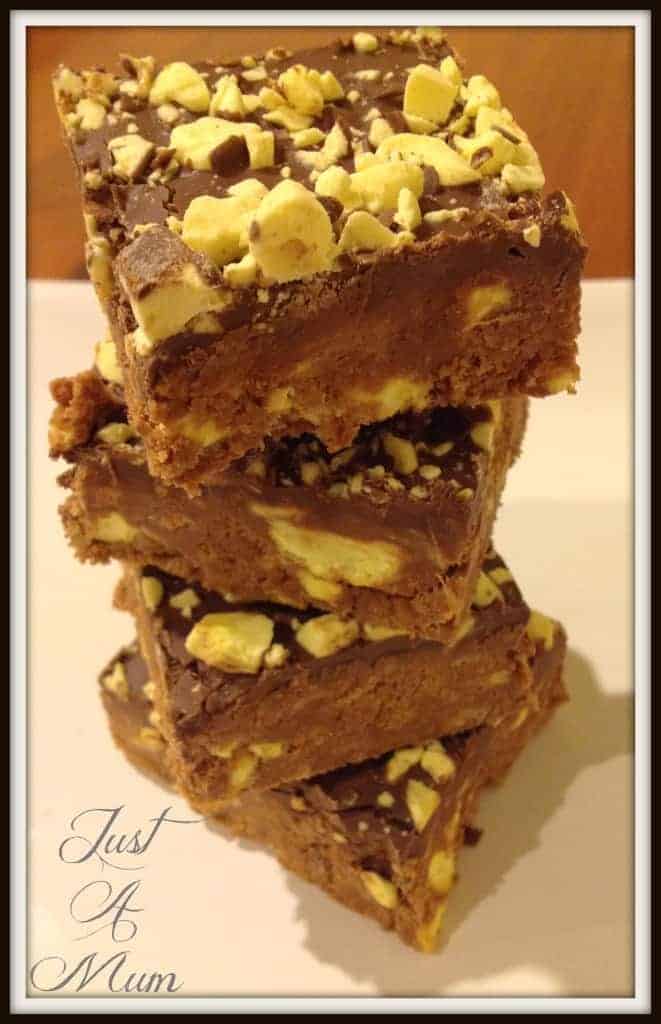 And now for a bit of history – so please make yourself comfortable and feel free to take notes and thank Wikipedia – the holy grail of knowledge…..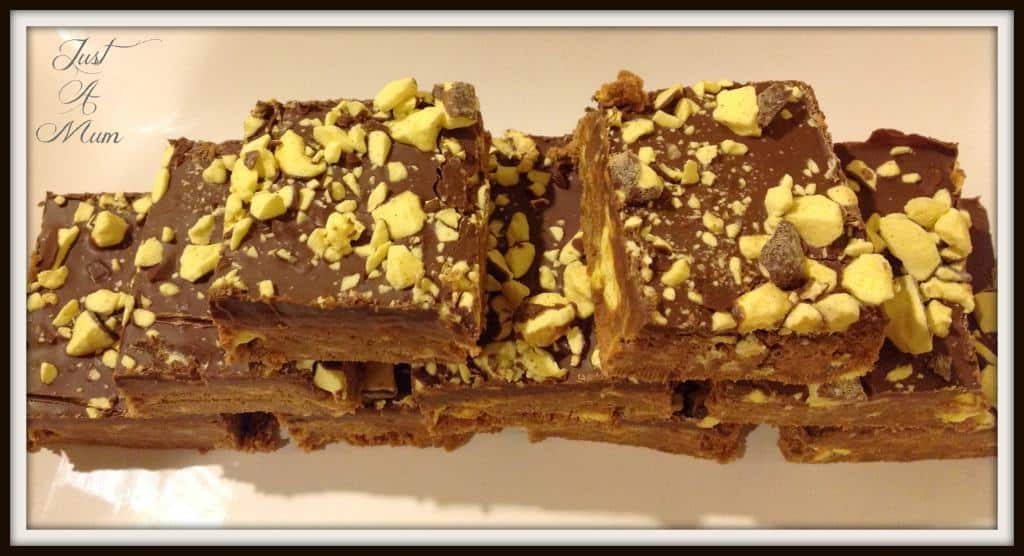 "The first Pineapple Lumps were made by the Regina Confectionery Company in Oamaru around 1952-54. Charles Diver, the confectionery chef and floor production manager at Regina, who would later create other classic kiwi sweets, was given the task of using up waste product from other lollies of the time. One sweet in particular, an early version of the chocolate fish with a banana flavoured marshmallow middle, had the most left overs.
Pineapple Lumps were originally called Pineapple Chunks, but the name was changed in the early 1960s to give them a more unique and original title.
The original Pineapple Chunks are now being manufactured again by Regina Lollies, Pineapple Lumps are manufactured by Pascalls, and typically come in 140g and 300g size packs."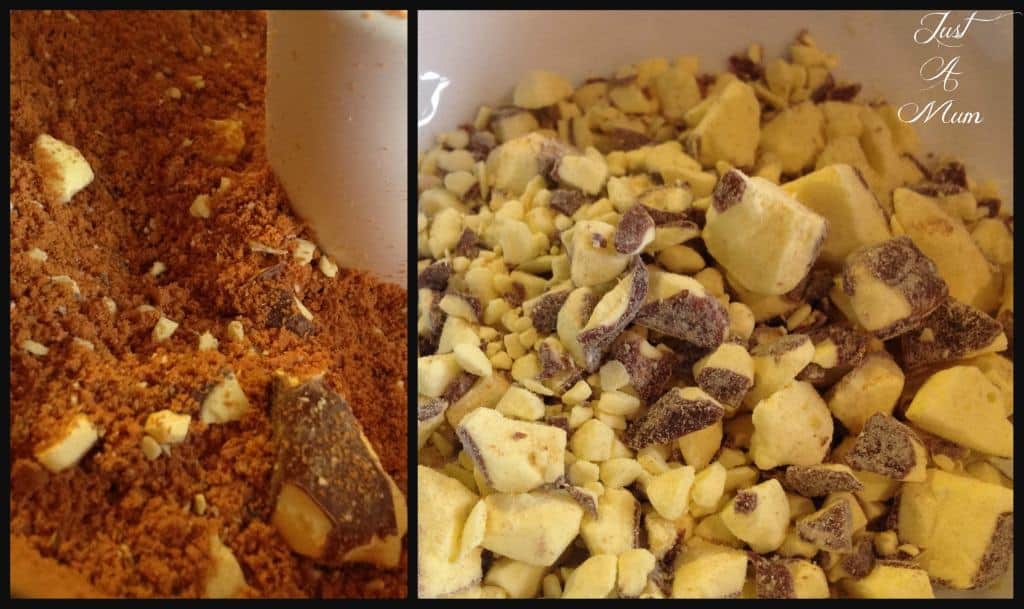 Ooh who knew?? Nothing like knowing your favourite lolly is made from waste products! lol 🙂 I digress and onto the recipe!!
So as you can see this slice is a must for the Pineapple Lumps fan in your life! It is so quick and simple – super decadent and definitely a sometimes treat but boy is it a sweet treat you will love!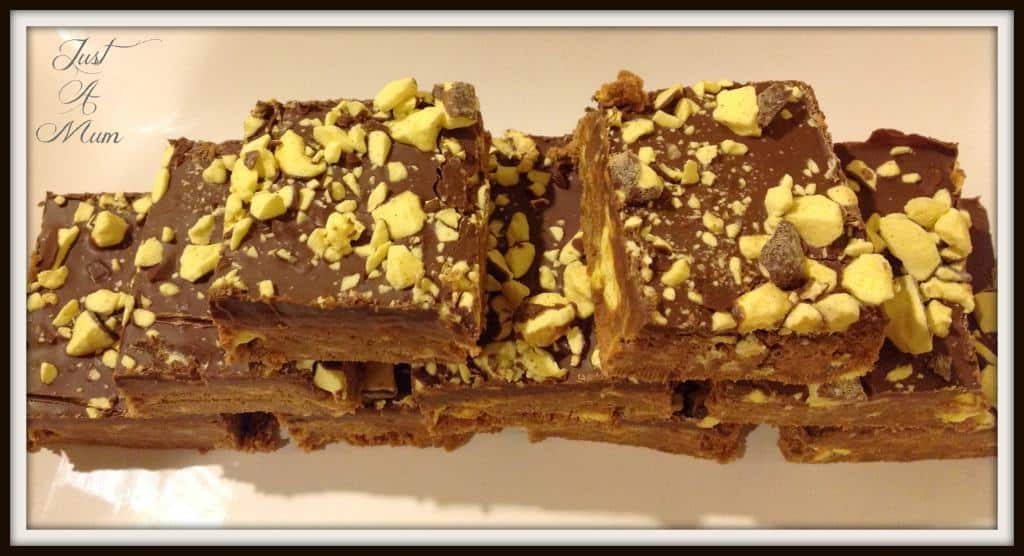 I would love to see your photos of anything you bake from my site so pop them up on my Facebook page when you can www.facebook.com/justamumnz – and in the mean time have a look around the site to see more gorgeous baking delights and lots of fun kids activities and even girls hairstyles!
If you like this recipe – you will love the Clinkers Slice! It is just so delicious – click the photo below to go straight to that recipe!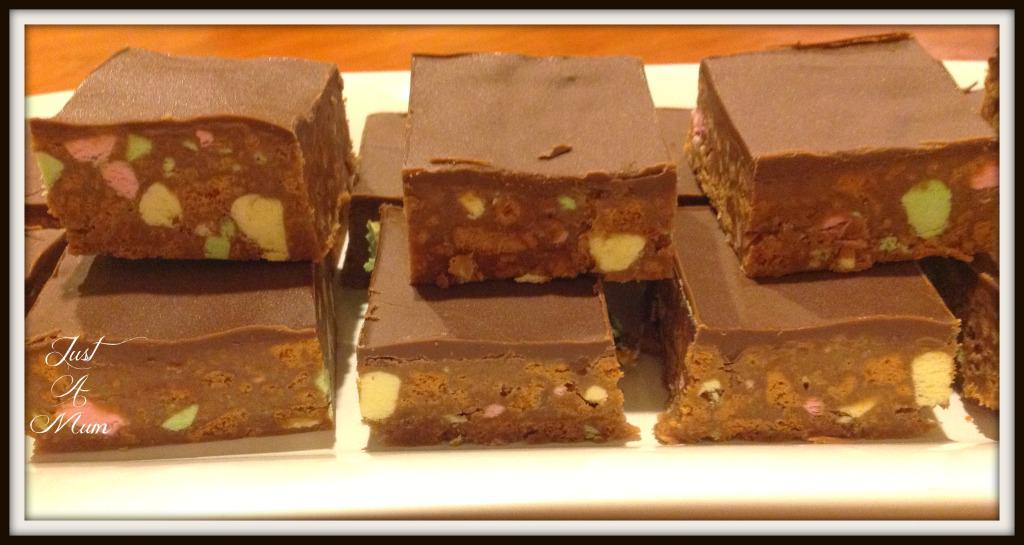 Thank you so much for stopping by to check out this recipe. Please also follow me on Facebook or Instagram and you can be one of the first to receive my new recipes by subscribing via email in the link below.
Happy Baking, Anna 🙂
Buy Sildenafil Online
http://yourcialisrx.com/cialis_super_active.html
http://rxbuywithoutprescriptiononline.com/plavix.html