If you are a regular follower of my page you'll know I LOVE a good quick no-bake slice!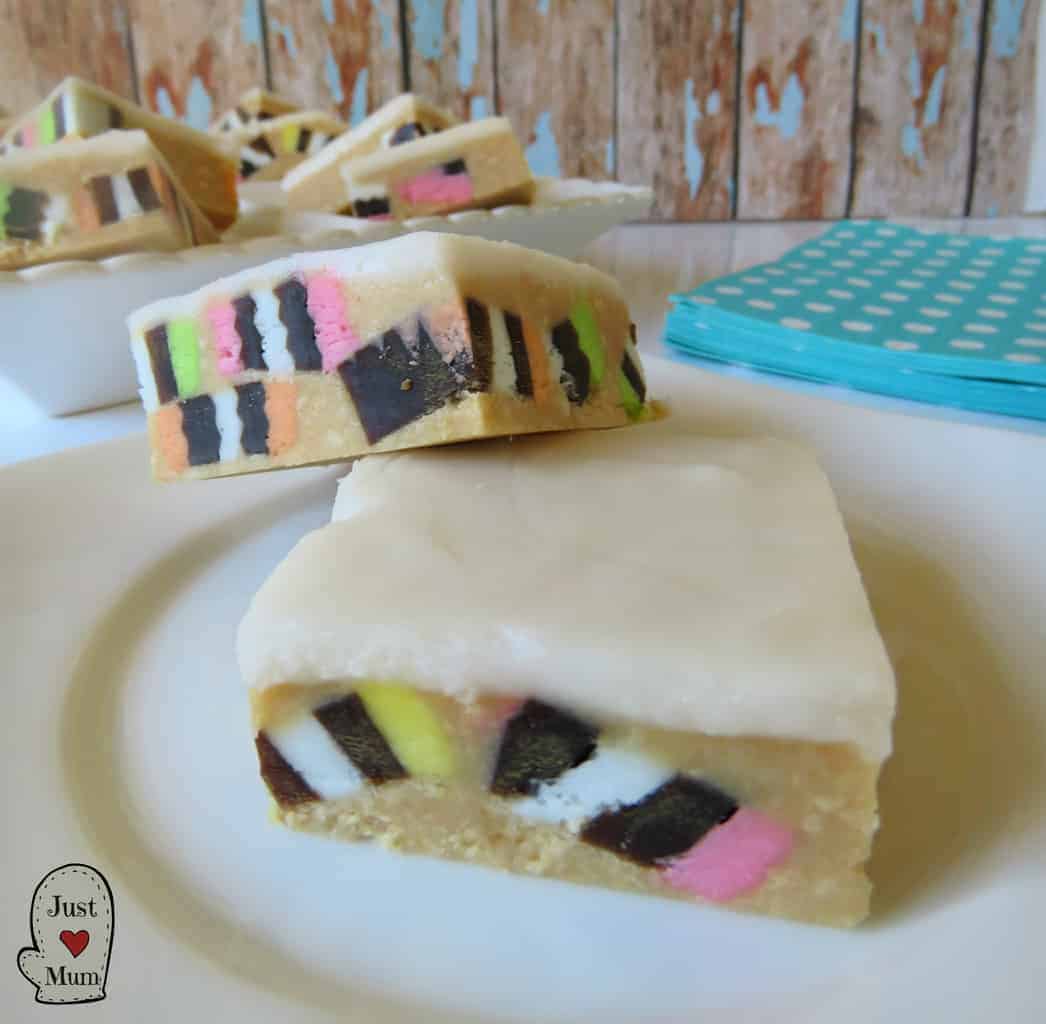 They are just so versatile and easy to make plus the flavours tend to be delicious no matter what! You can use wine biscuits or a simple plain biscuit, I actually used a packet of the Original Girl Guide Biscuit in this one!
For this recipe I have simply amended my popular Apricot Slice and used licorice allsorts instead! The verdict is that it is amazing, it is sweet! You may wish to skip the icing or make a smaller batch. Or have icing as is – it does make it absolutely delicious!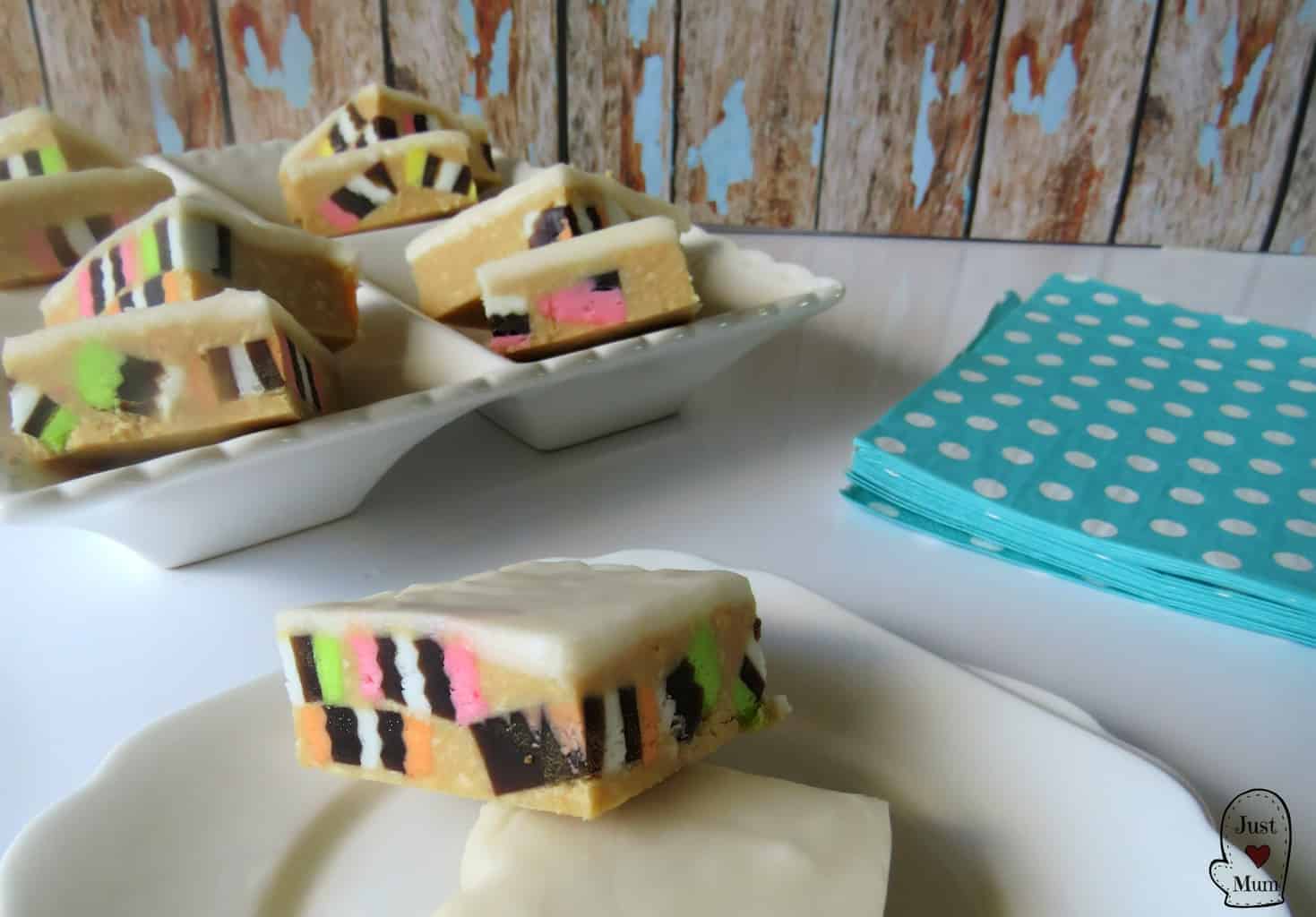 This one is definitely a special occasion treat. Do you like Licorice Allsorts? They are harder to find now in NZ but you can still buy the RJ's brand which is what I have used here. I used one packet of those, and simply removed the straight black licorice pieces and it worked out to be approximately one cup which was the perfect amount!
I often get asked if you can skip or alter ingredients in my recipes, and you absolutely can! If you wish to remove the sugar from this one then feel free to, you may find it doesn't taste quite the same but always feel free to experiment! The only time I worry is if people change it completely then message me to say it didn't work! lol So I always say give it a go and see what you think.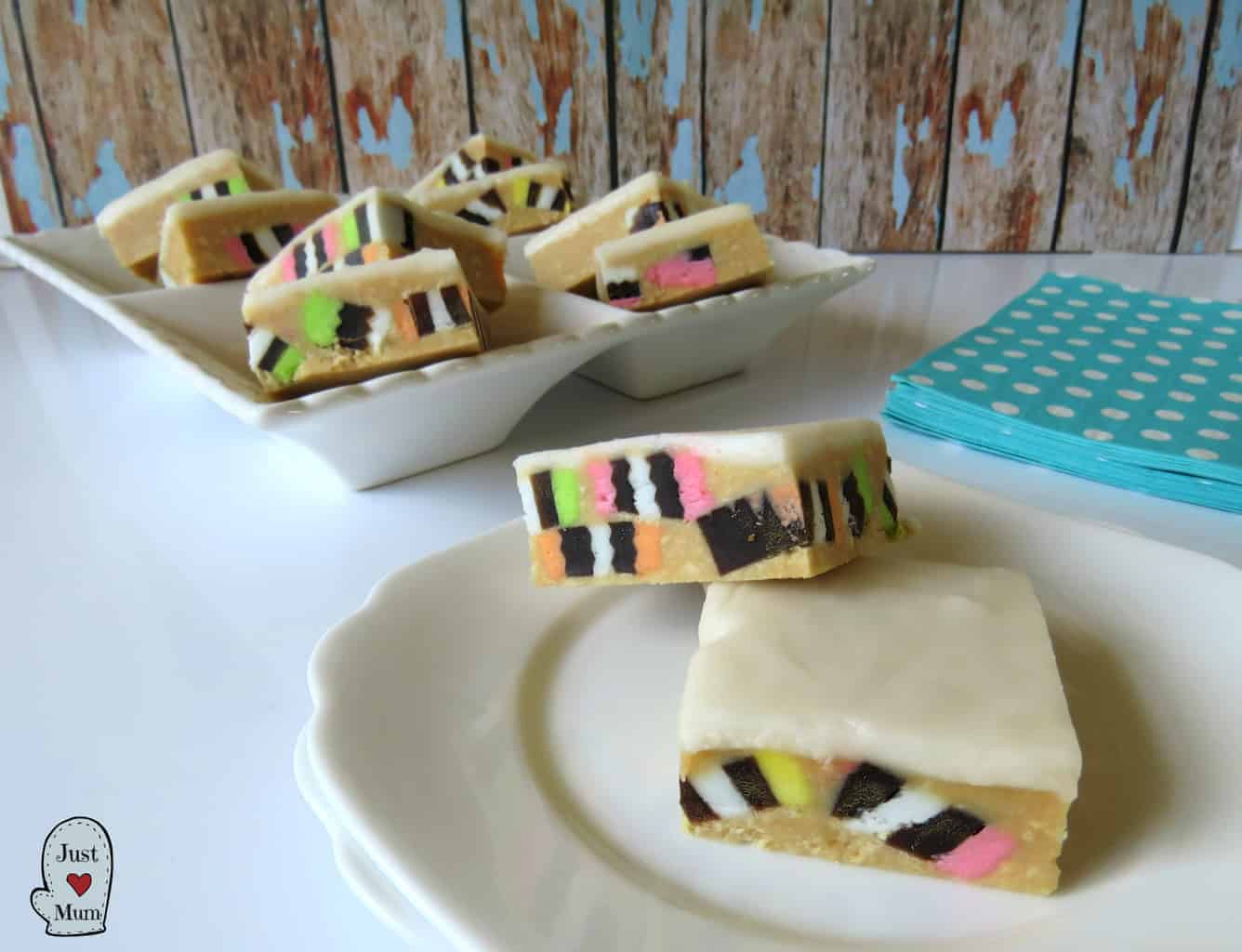 If you wanted to be even more decadent you could use a small amount of white or dark chocolate melted with a little oil.
So without further ado onto the recipe, I think you will love it! I hope you enjoy this one and add it to your favourites. If you are not already do follow me on Facebook and Instagram for even more deliciousness.

No-Bake Licorice Allsort Slice
Recipe type:
No-Bake Slice
Ingredients
125 grams Butter, diced
½ Cup Brown Sugar, Packed
½ Tin Sweetened Condensed Milk (approx 180mls)
1 Cup Licorice Allsorts, sliced in half
1 x 250g Packet of Wine Biscuits (crushed)
Icing
1½ Cups Icing Sugar
1 Tablespoon Butter, Melted
1 teaspoon Vanilla Essence
2-4 teaspoons Water
If making Lemon Icing, add zest of one lemon and use the lemon juice in place of the water.
Method
Lightly grease a 25 x 25 cm slice tin, or prepare with baking paper, and set aside.
Using a food processor (or with a rolling pin and a large ziplock bag), crush the biscuits to a fine crumb and set aside.
Slice the licorice allsorts and set aside.
In a large sauce pan add the butter, brown sugar and condensed milk and heat gently until the butter has melted but do not boil, remove from the heat.
Add the crushed biscuits and licorice allsorts to the saucepan and combine well with a large wooden spoon.
Pour into the prepared tin, press mixture down firmly and smooth with the back of the spoon and then set aside and prepare the icing
Icing
In a medium bowl add the icing sugar, melted butter and vanilla and stir to blend.
Add water a teaspoon at a time, stirring well, until you have a thick but pour-able consistency.
Spread this over the prepared slice, give it a jiggle to settle the icing.
Place in the fridge to set, or overnight, then slice and store in the fridge until needed.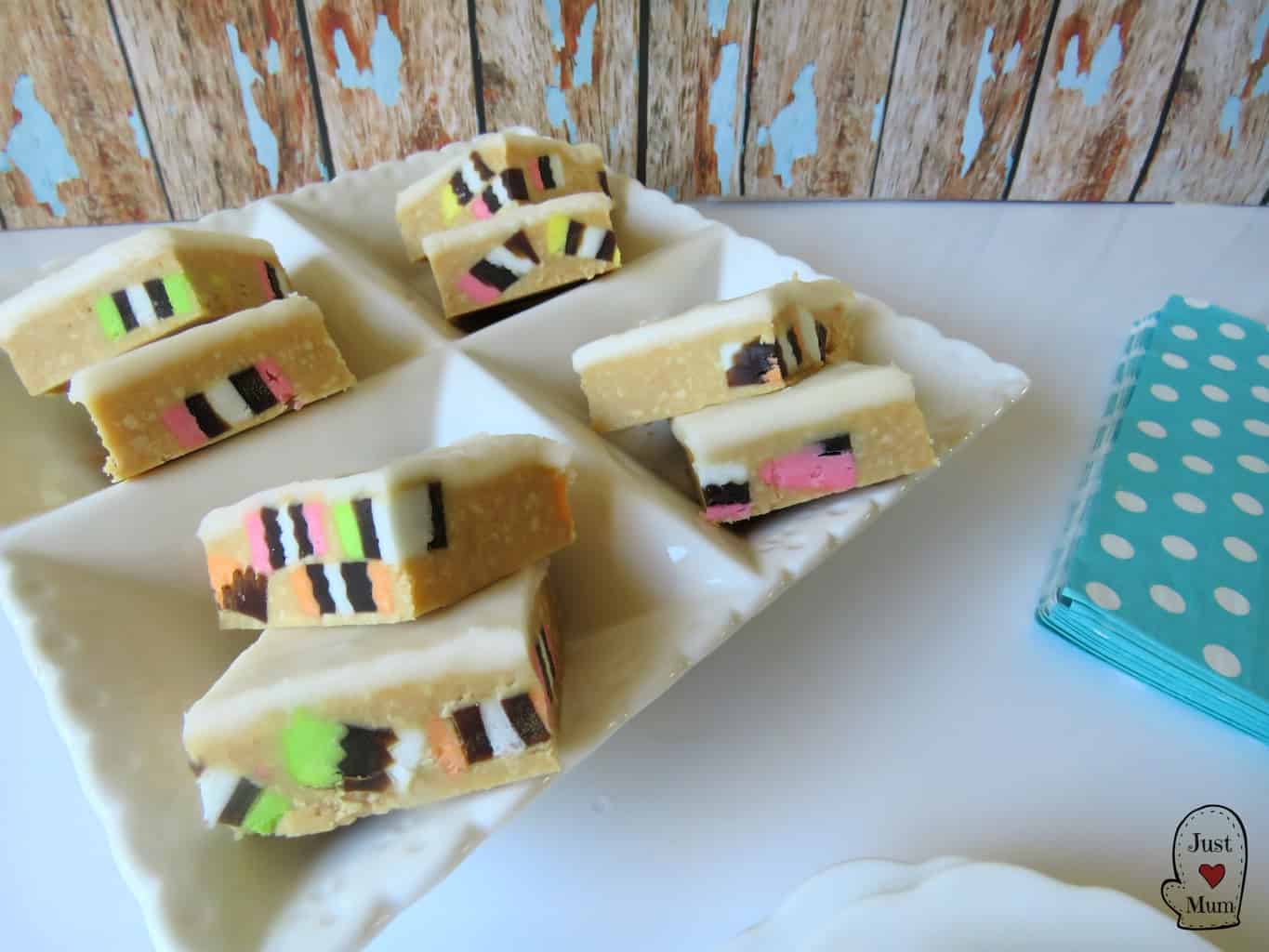 Thank you for stopping by to check out my recipe, feel free to have a look around the site while you are here.
Be sure to subscribe to my email list to receive all my recipes as soon as I publish then, see the form below.
Happy Baking
Anna xox