If you are a regular follower of my page you'll know I LOVE a good quick no-bake slice! This No Bake Licorice Allsort Slice is gorgeous and so tasty.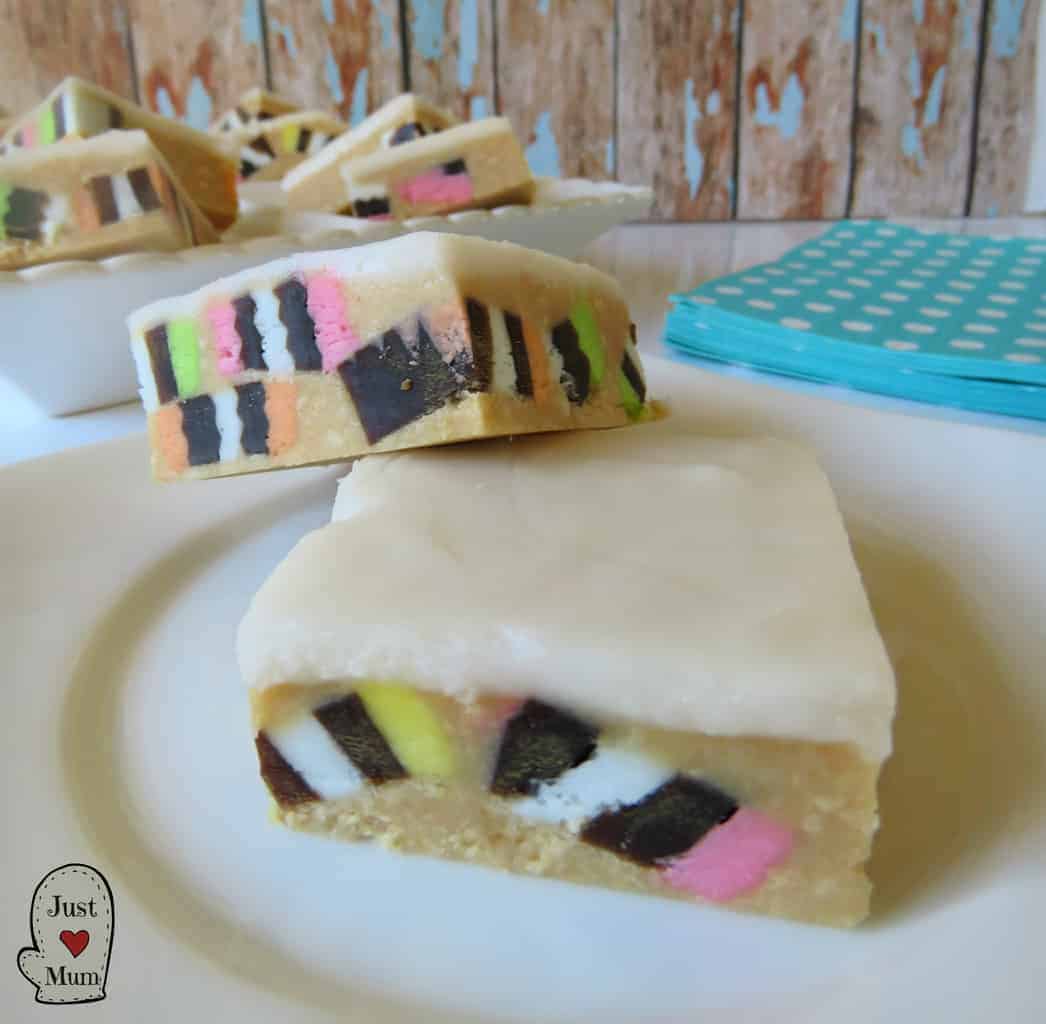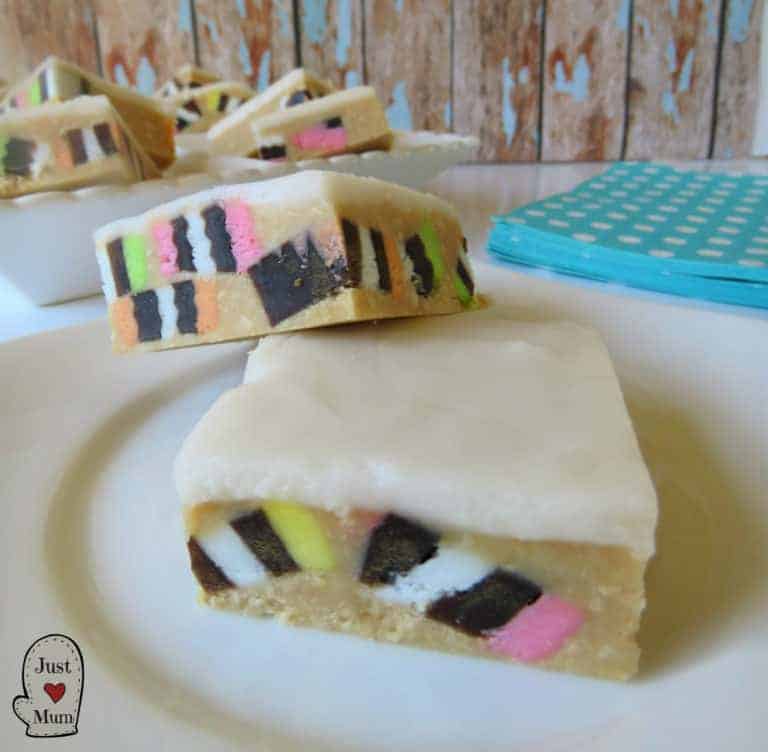 They are just so versatile and easy to make plus the flavours tend to be delicious no matter what! You can use wine biscuits or a simple plain biscuit, I actually used a packet of the Original Girl Guide Biscuit in this one!
For this recipe I have simply amended my popular Apricot Slice and used licorice allsorts instead! The verdict is that it is amazing, it is sweet! You may wish to skip the icing or make a smaller batch. Or have icing as is – it does make it absolutely delicious!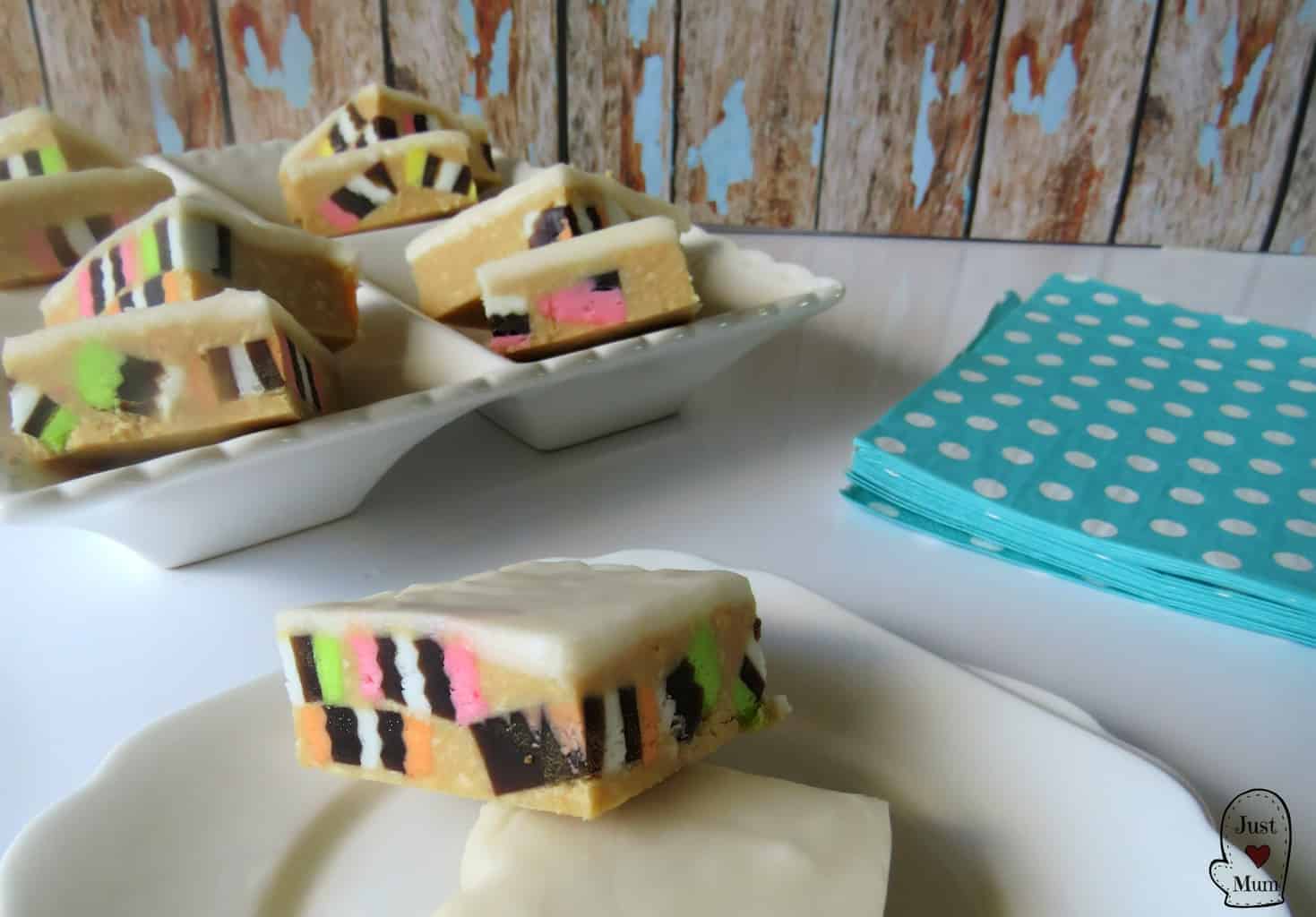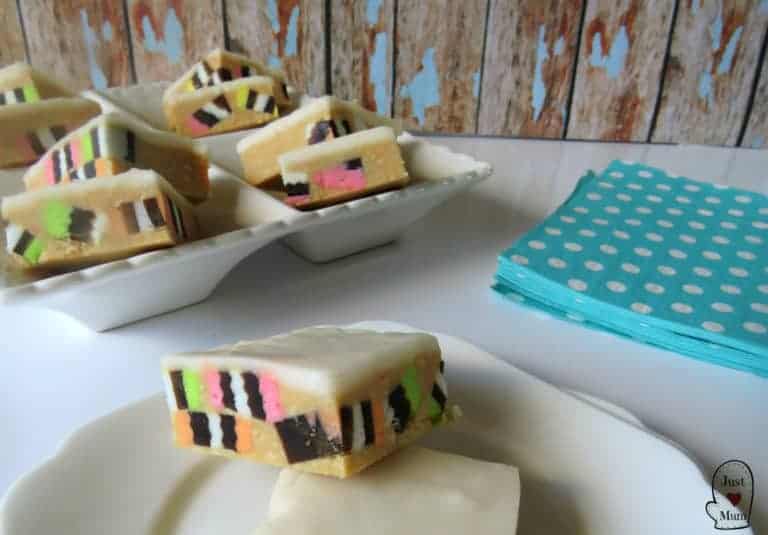 This one is definitely a special occasion treat. Do you like Licorice Allsorts? They are harder to find now in NZ but you can still buy the RJ's brand or Countdown Own Brand which is what I have used here. I used one packet of those, and simply removed the straight black licorice pieces and it worked out to be approximately one cup which was the perfect amount!
I often get asked if you can skip or alter ingredients in my recipes, and you absolutely can! If you wish to remove the sugar from this one then feel free to, you may find it doesn't taste quite the same but always feel free to experiment! The only time I worry is if people change it completely then message me to say it didn't work! lol So I always say give it a go and see what you think.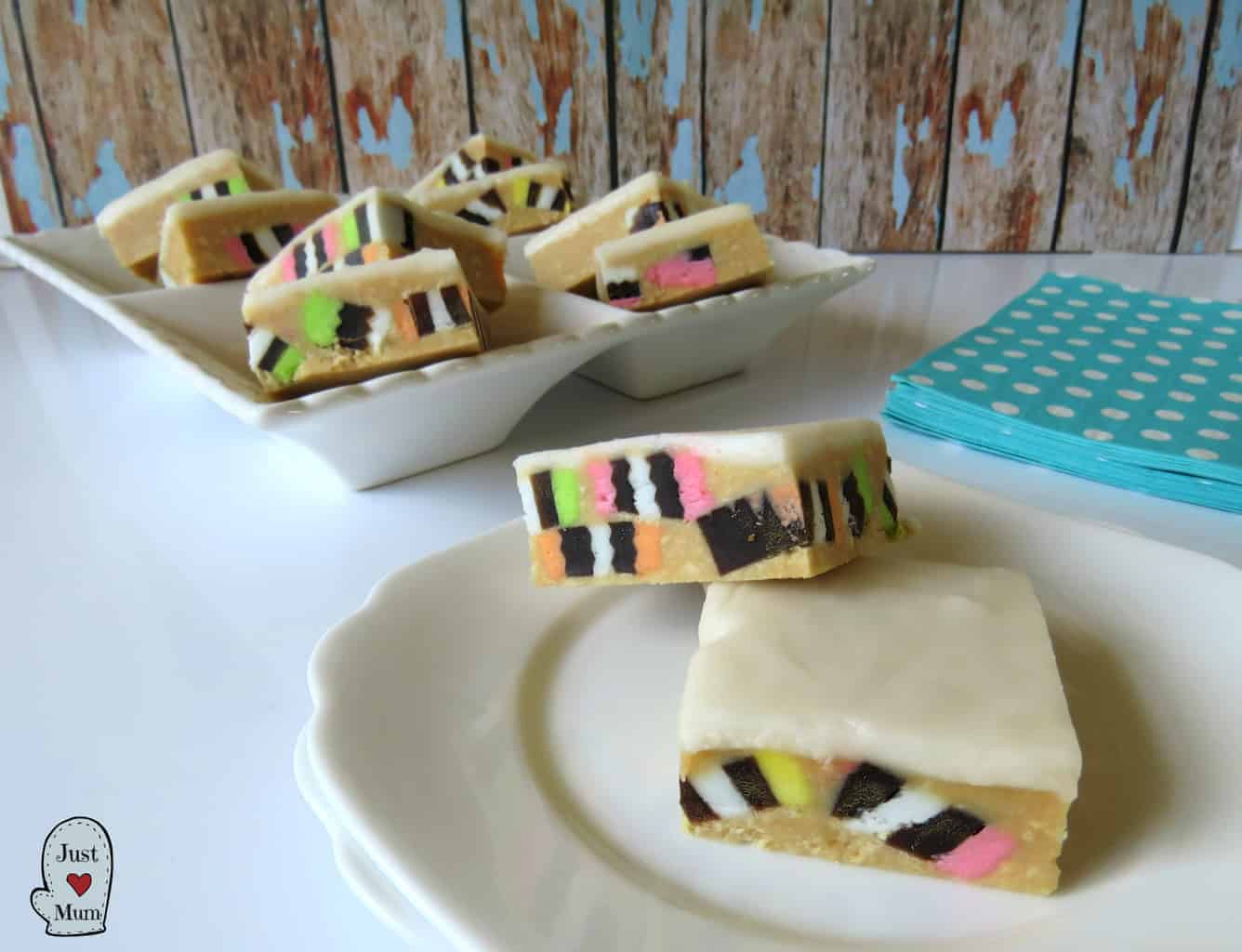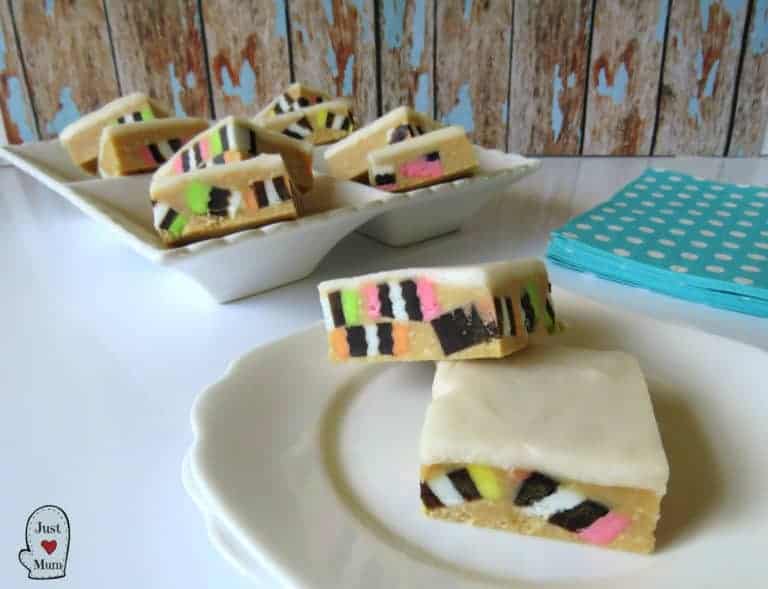 If you wanted to be even more decadent you could use a small amount of white or dark chocolate melted with a little oil.
If you are a big fan of no bake slices then be sure to check out these delicious variations, simply click on the title to go to the recipe
So without further ado onto the recipe, I think you will love it! I hope you enjoy this one and add it to your favourites.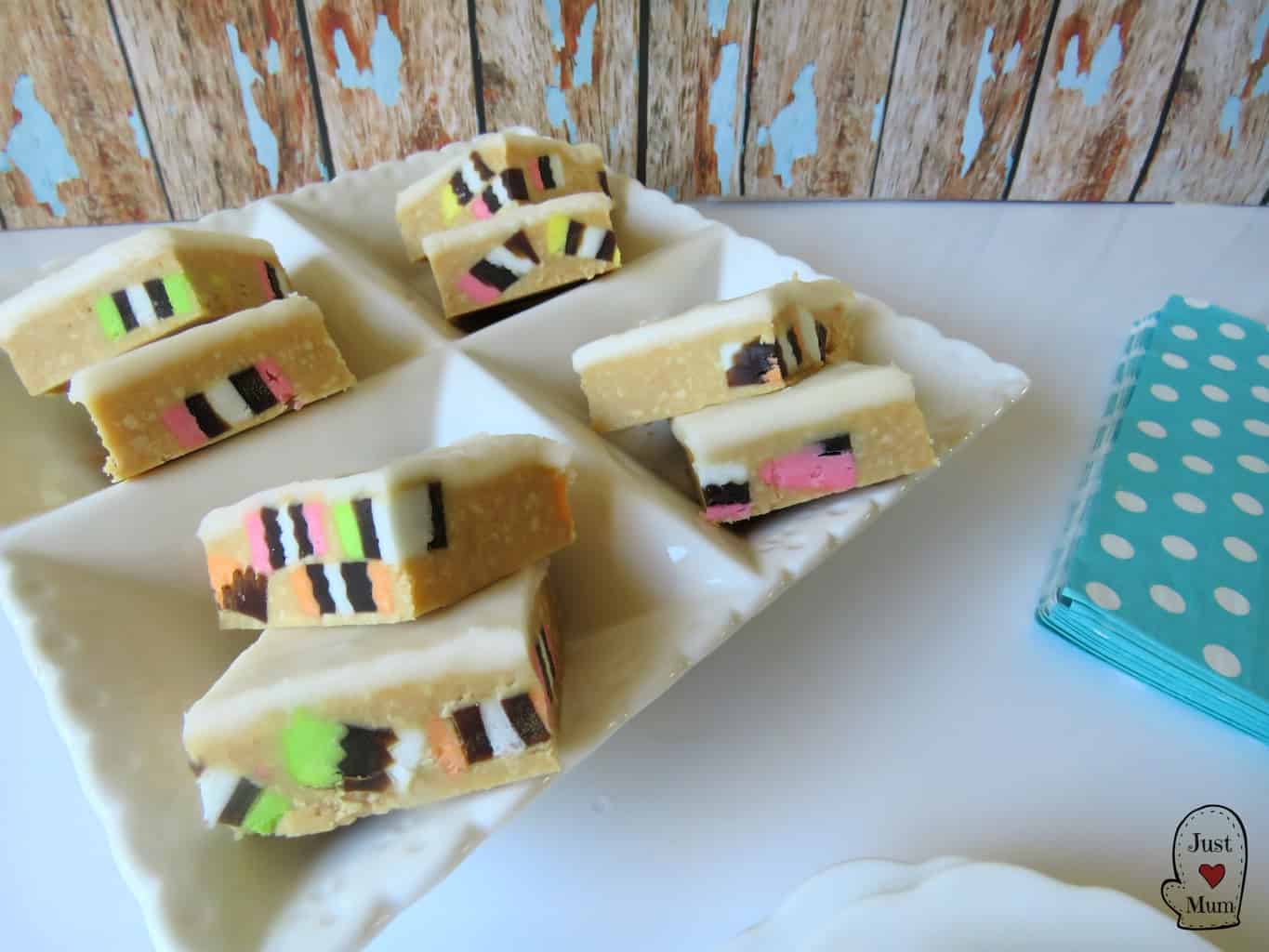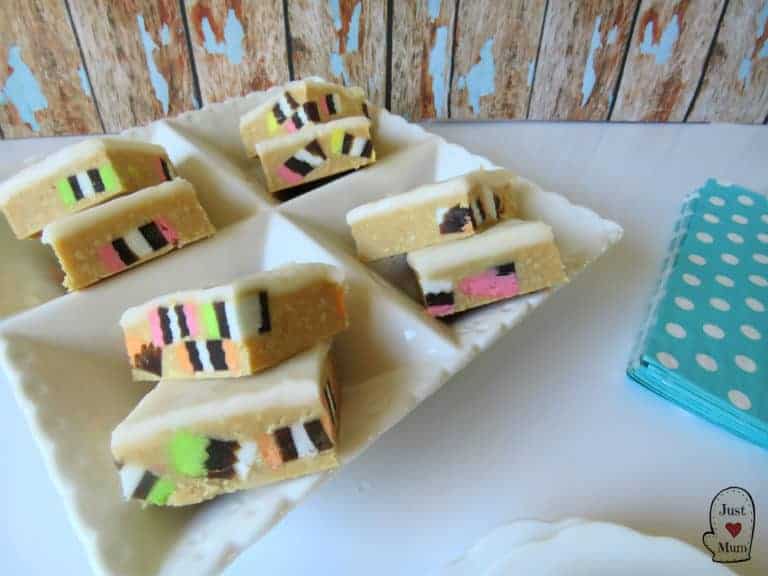 Thank you so much for stopping by to check out my latest recipes on my blog. If you are not already be sure to follow me on Facebook or Instagram for more deliciousness, and you can register your email in the subscription box below to receive all my recipes as I publish them.
Happy Baking
Anna