I have been wanting to share a Maltesers recipe for a while, but honestly every time we buy a packet they never last long enough to bake with! So here is my favourite Maltesers No Bake Slice.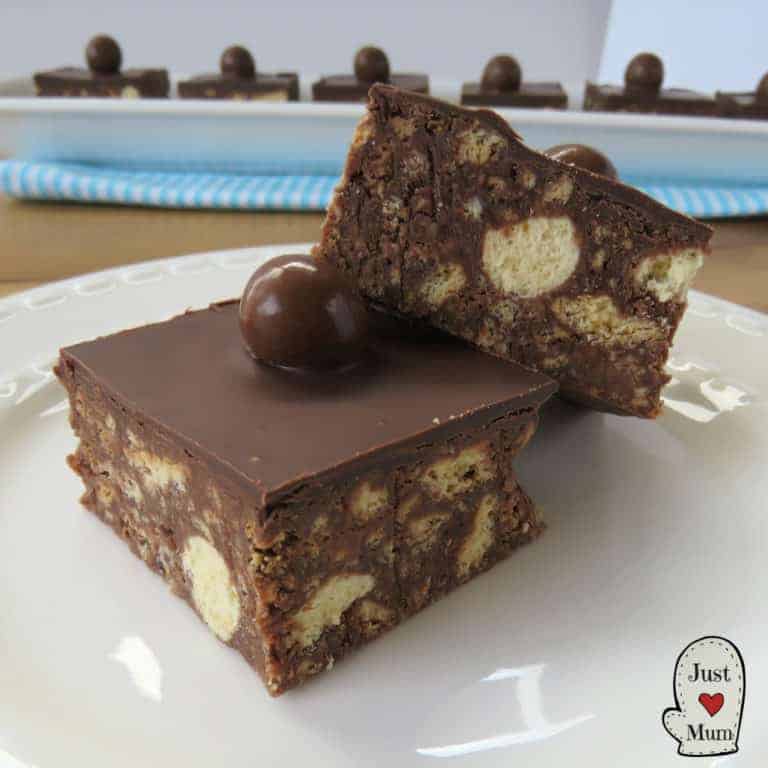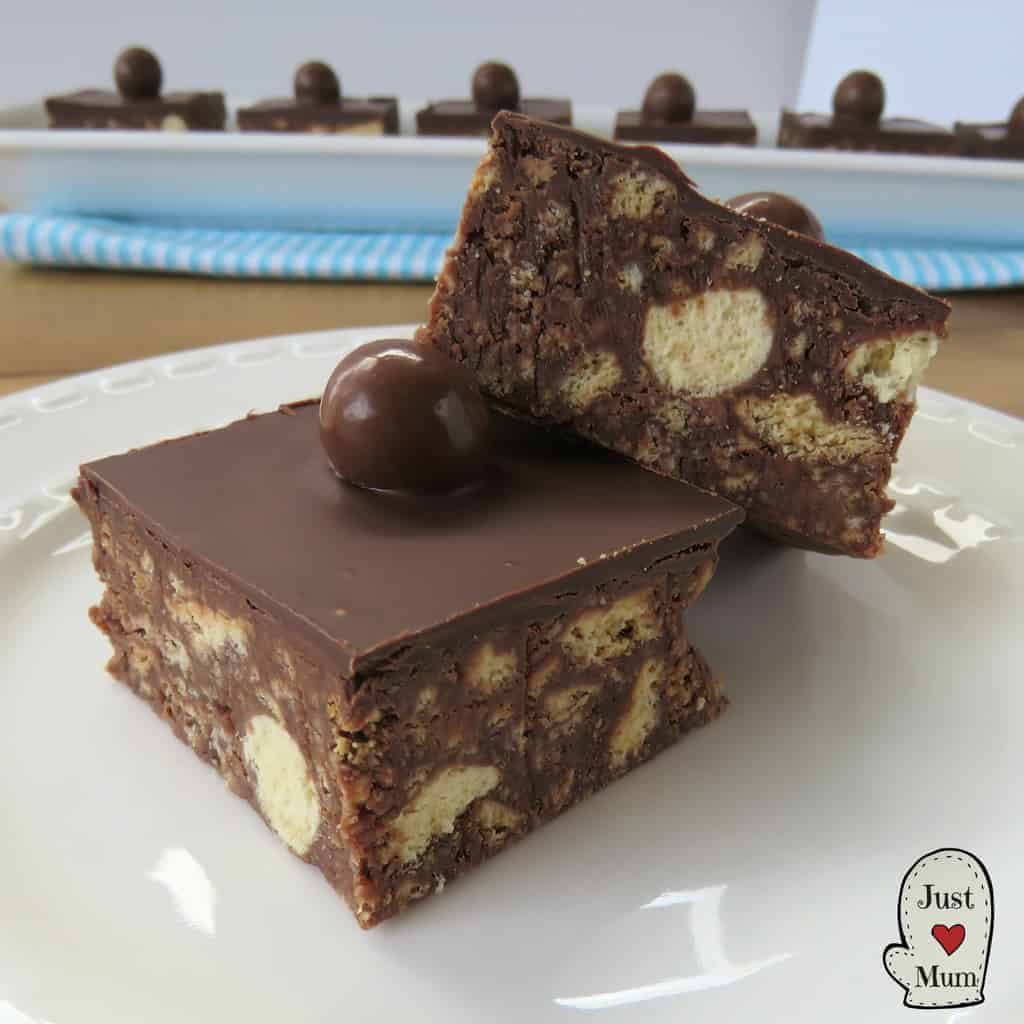 This is a simple play on my Chocolate No-Bake Slice. It is one of the most versatile recipes, you can create all sorts of variations of it. I finally found at K Mart here in NZ a bucket of Maltesers for a great price so I knew I would have a chance of them lasting long enough to use!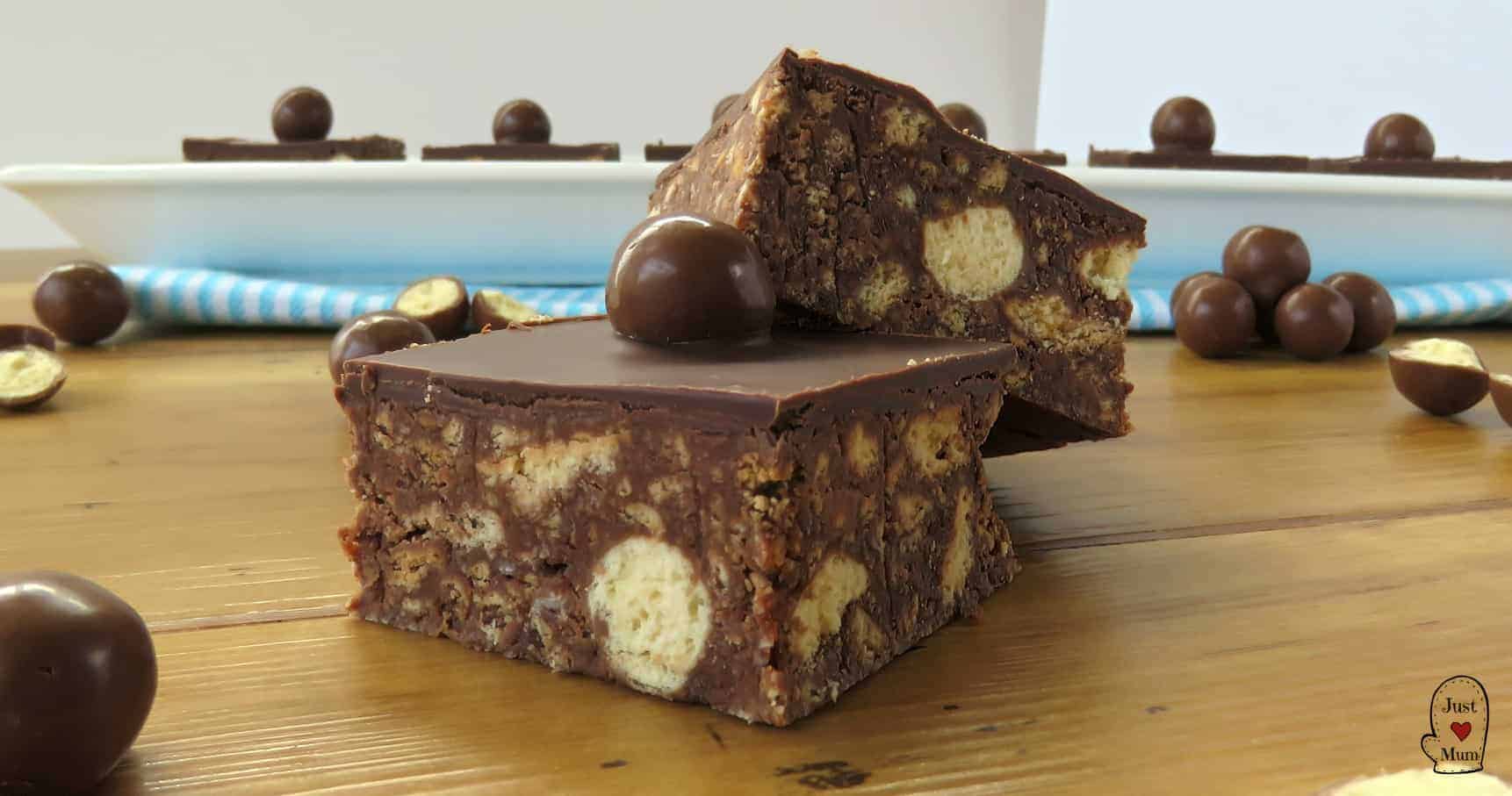 Seriously, what is it about us Kiwis and KMart – it used to be the very last place you would want to shop and now it has the 'must have' items of the year. I am probably lucky that I do not have one where I live or I would spend more on stuff we really don't need than I do already!
I digress….. back to the recipe. You can use your favourite blocks of chocolate to create an even richer more decadent slice. I have used just chocolate buttons this time, it is cheap and cheerful and definitely still tastes great! But I can imagine a good quality dark or milk chocolate would be amazing.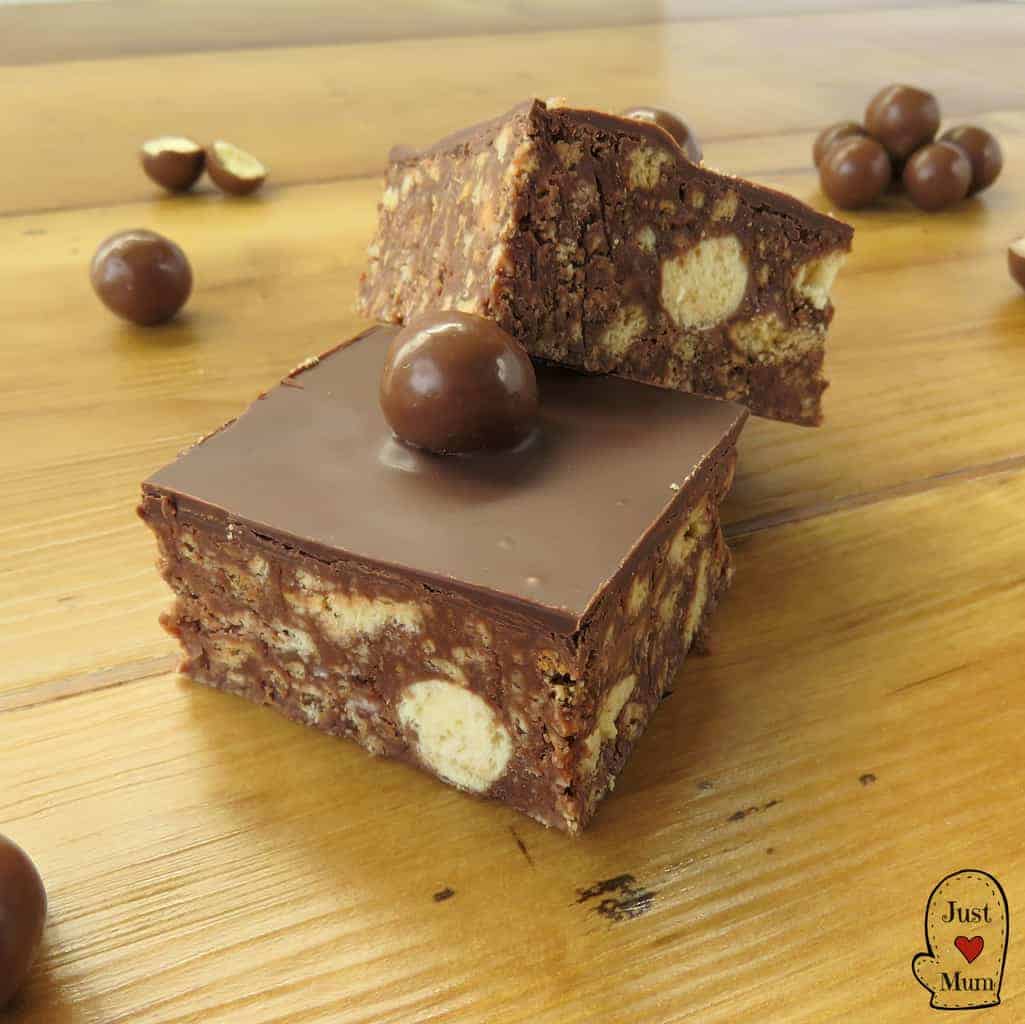 Another tip is to wait at least 5 minutes for the initial melted ingredients to cool slightly or you will strip the Maltesers of their chocolate and they begin to melt.
I hope you enjoy this recipe and I would love to hear what you would do to this basic recipe to make it even more amazing than it is.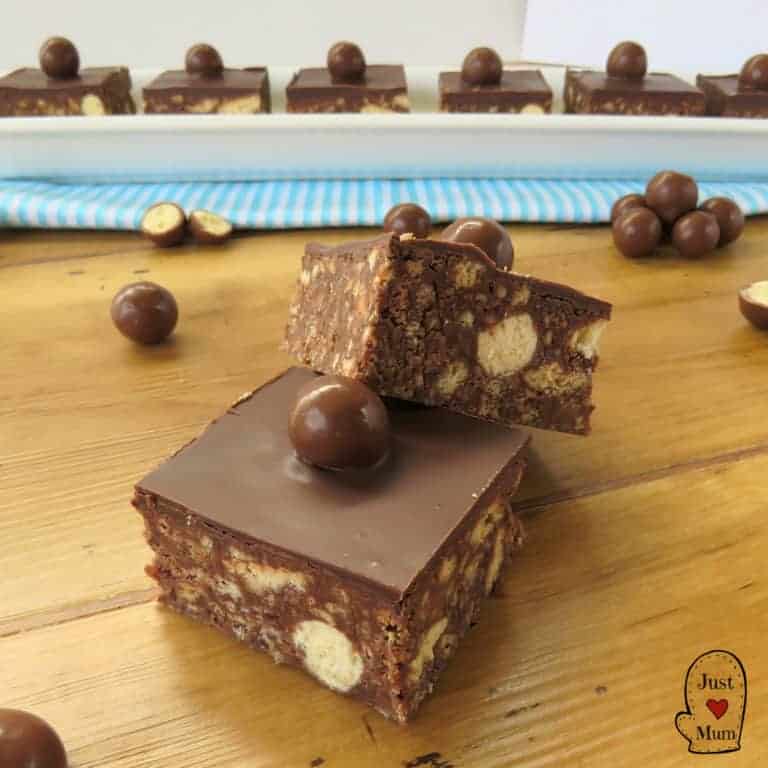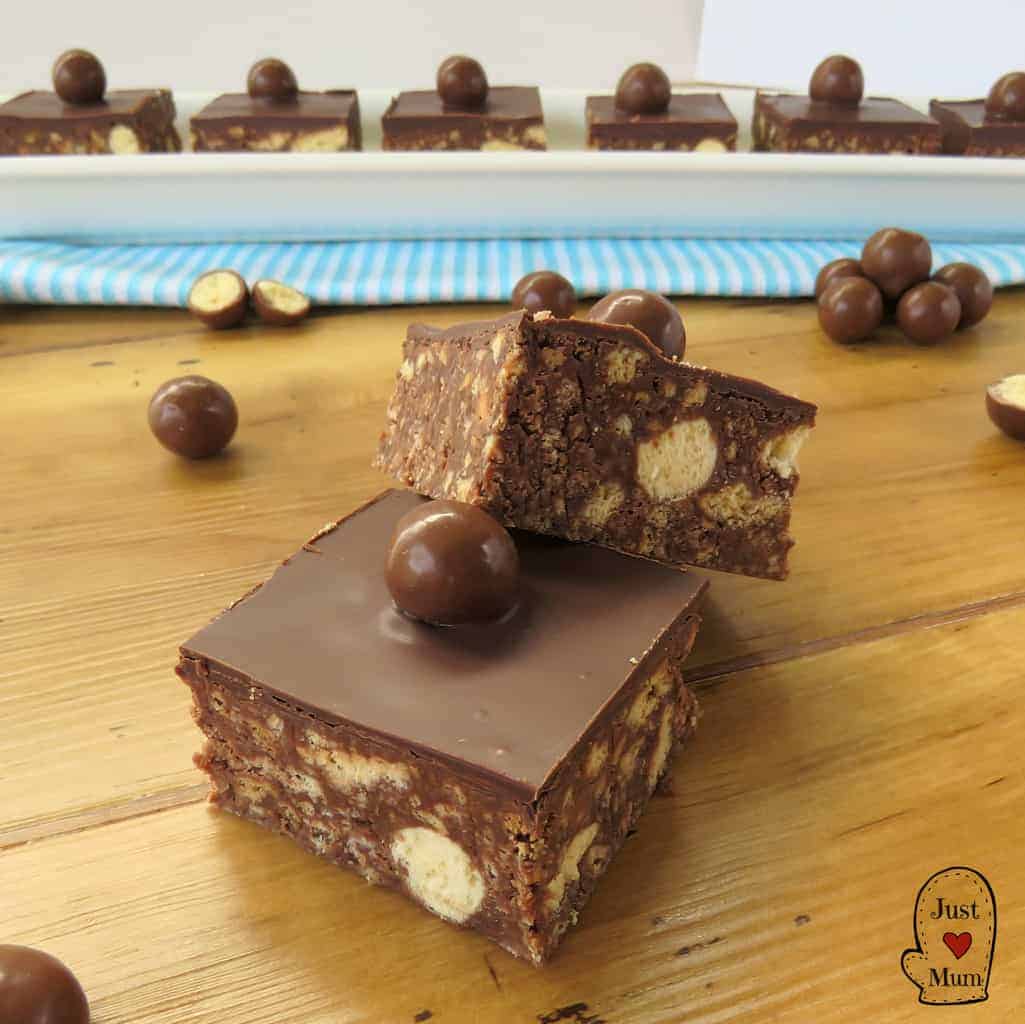 QUICK TIP: To halve the Maltesers, simply take a sharp knife and press down on the ball, with enough pressure and a few practises you will find they break in half…..more or less. If you try and cut them they can fall to pieces!
Are you a fan of No Bake Slices? I have so many on the blog now, here are just a few popular ones, simply click the title to go to the recipe
Pin It – Maltesers No Bake Slice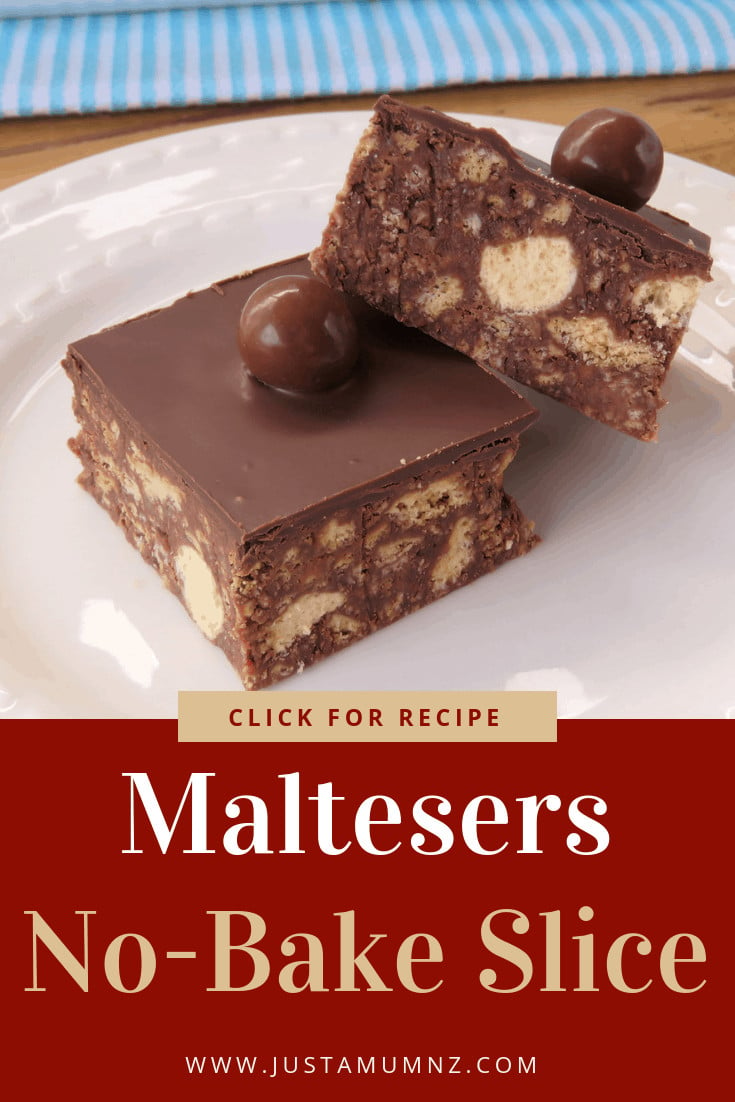 And now onto the recipe, please enjoy this easy Maltesers No Bake Slice!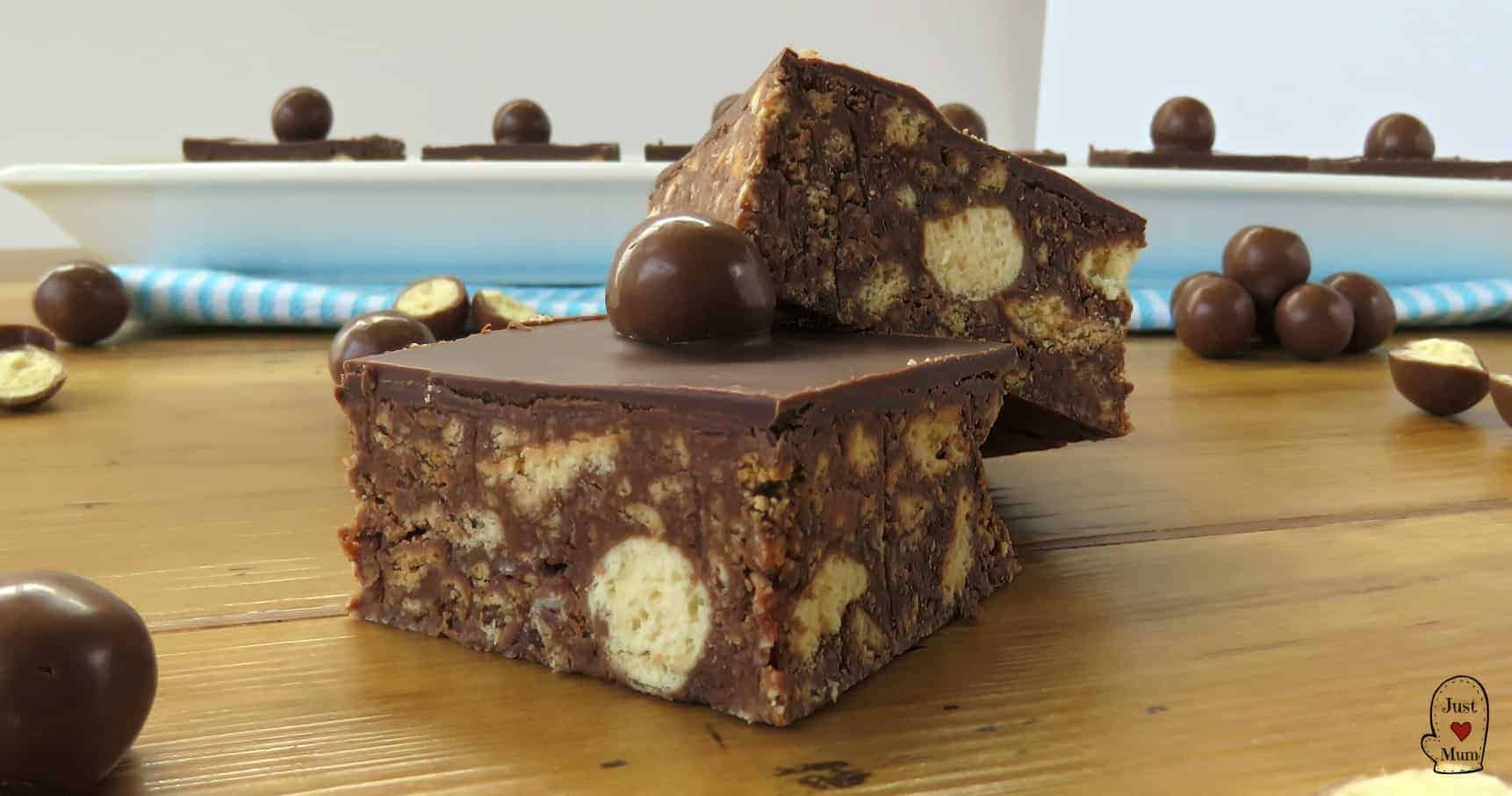 I hope you enjoy this recipe, and always feel free to share photos of what you make from my site, I just love it!
Thank you so much for stopping by to check out this recipe and others on my blog. If you are not already be sure to follow me on Facebook or Instagram for more deliciousness, and you can register your email in the subscription box below to receive all my recipes as I publish them.
Happy Baking!
Anna