My kids absolutely adore having this easy homemade pancake mix in the pantry for weekends and holidays!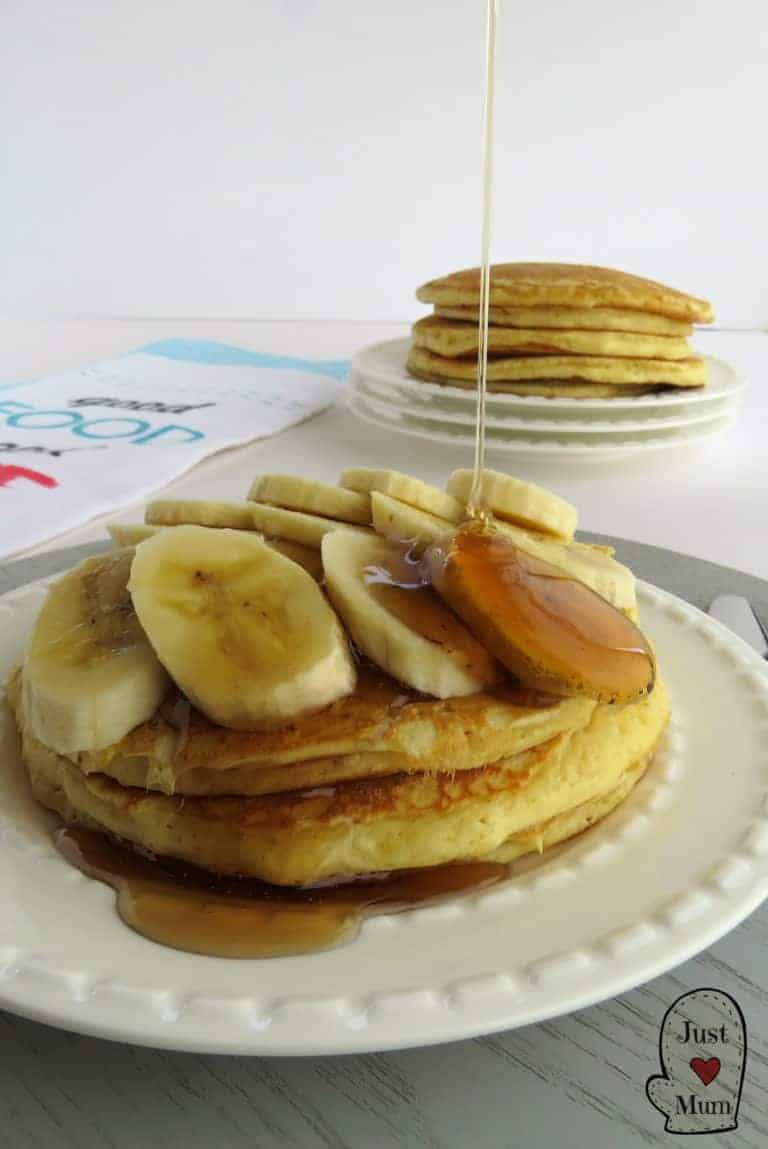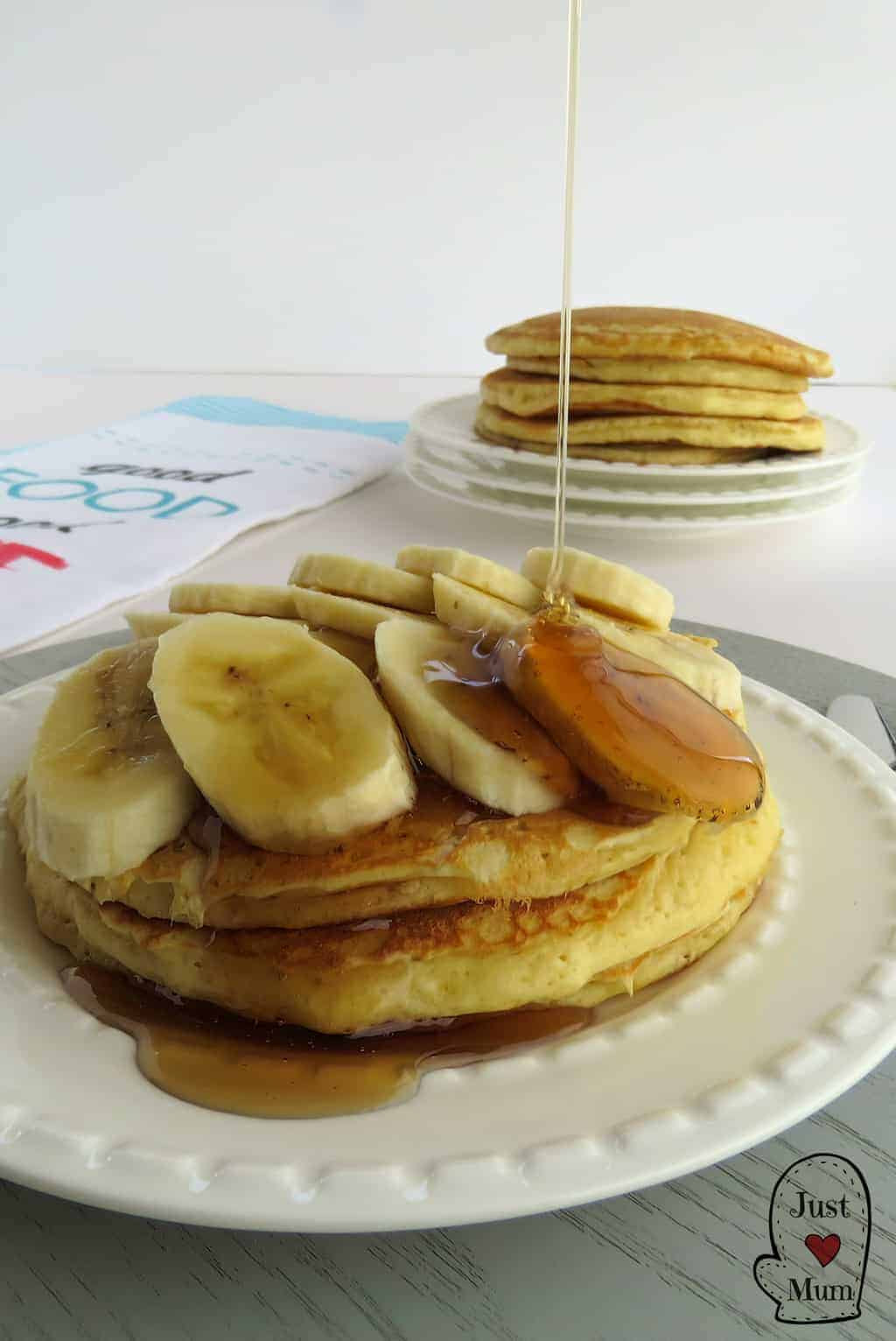 We discovered this recipe last summer holidays and it made lazy mornings so fun for the kids. They are old enough now to follow basic instructions for cooking, and who doesn't love pancakes for brekkie!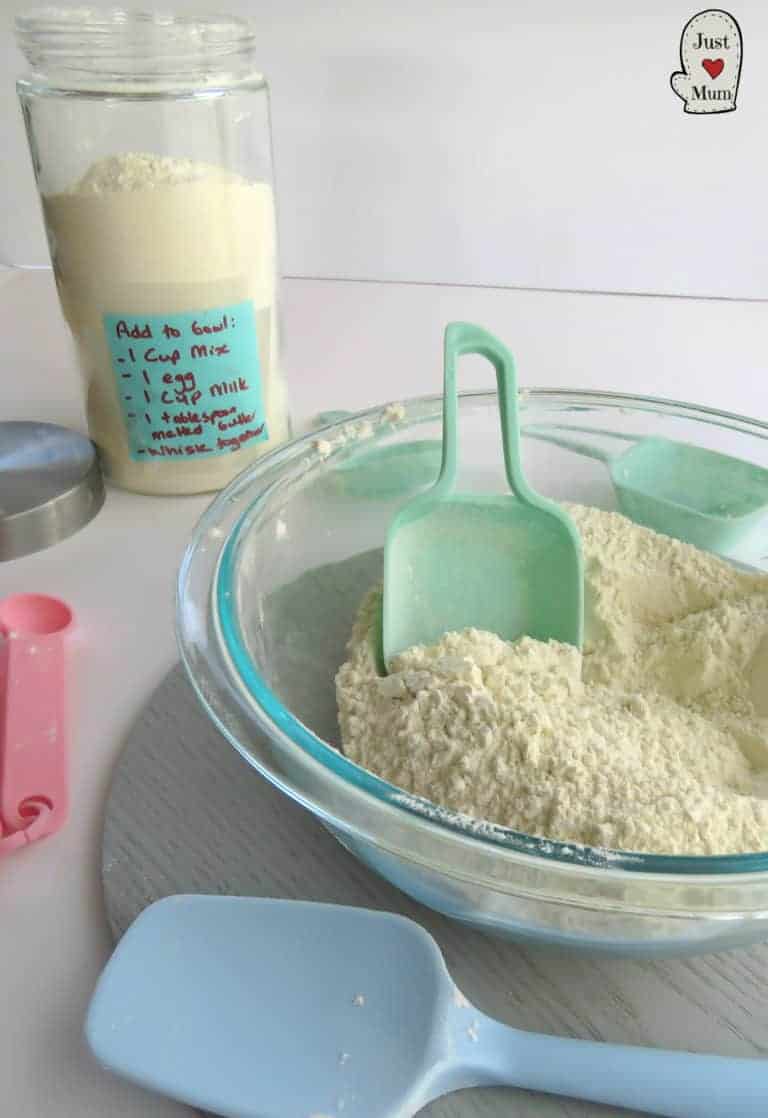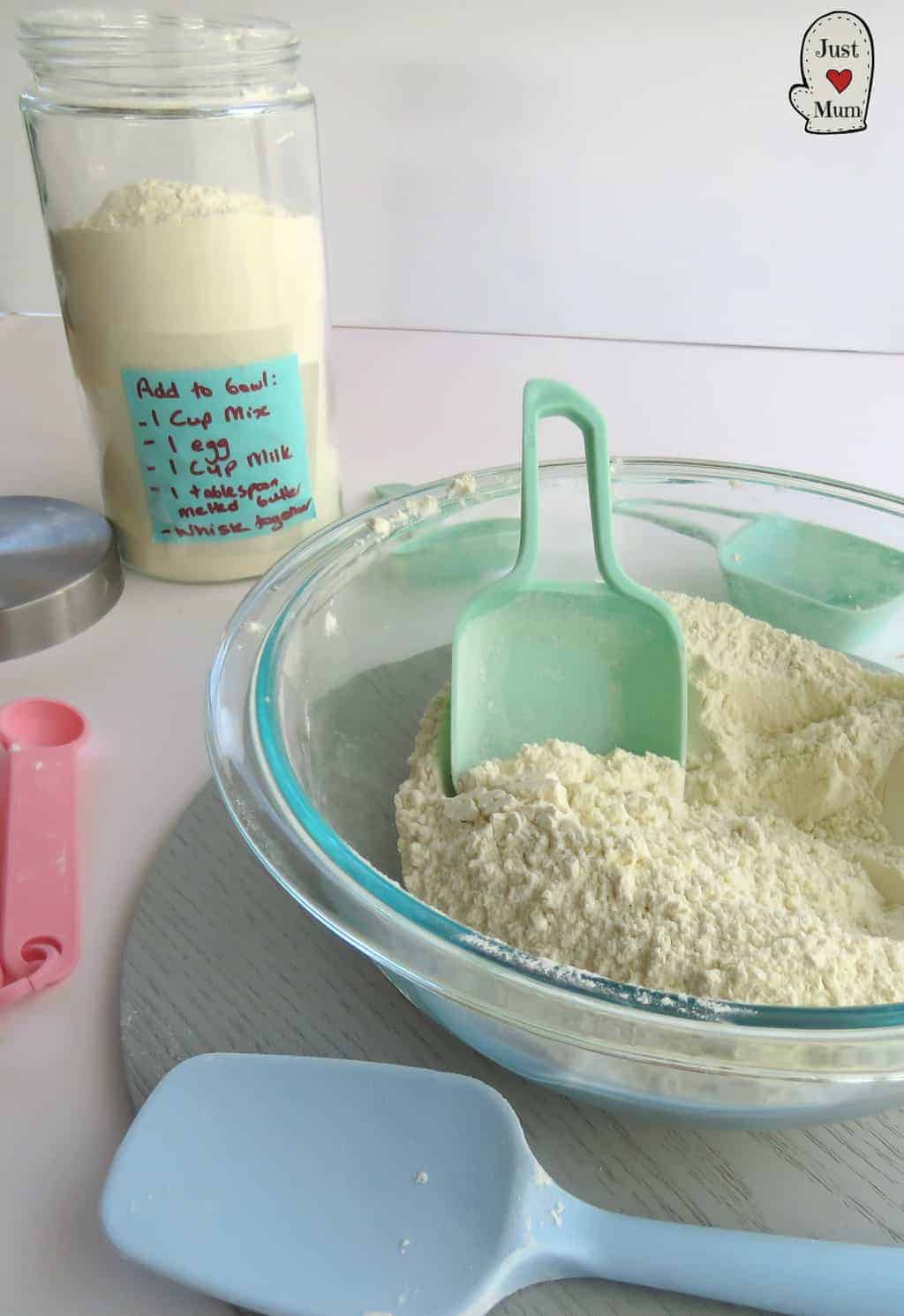 All it is is a pre made pancake mix like the type you might find in the supermarket – only you can make it in bulk and it's much cheaper. You simply store it in an airtight container, or in ziplock bags if you are travelling, and then when you want them simply add the wet ingredients and bake!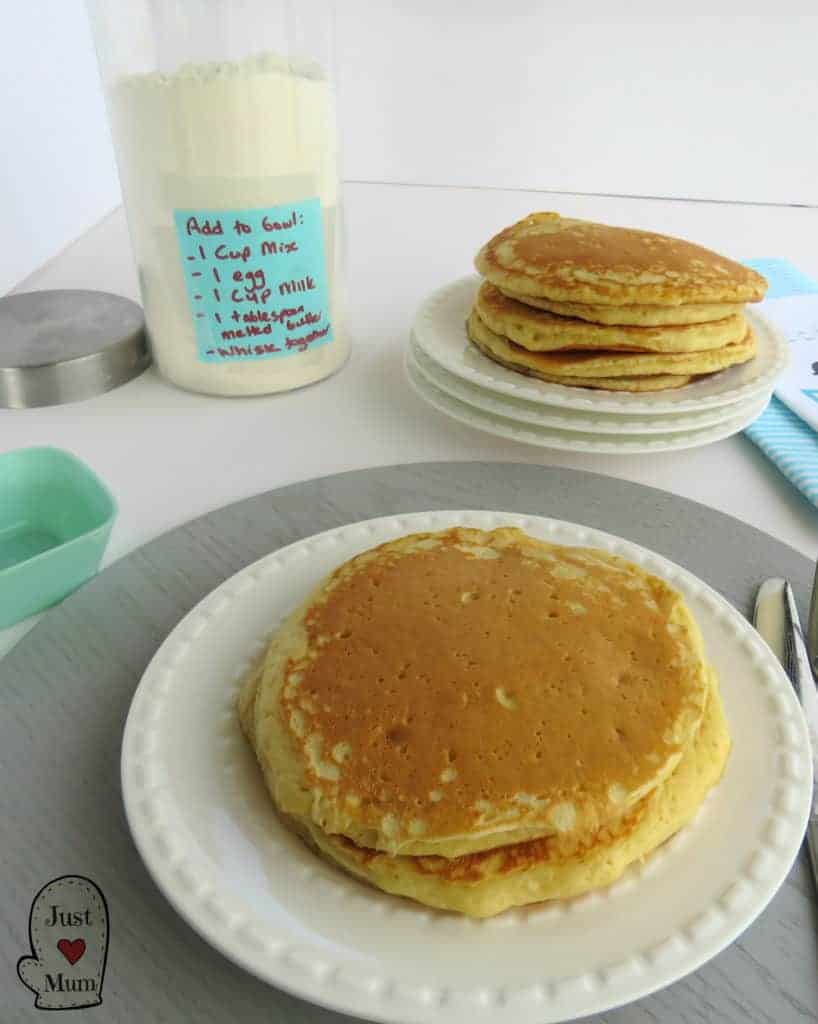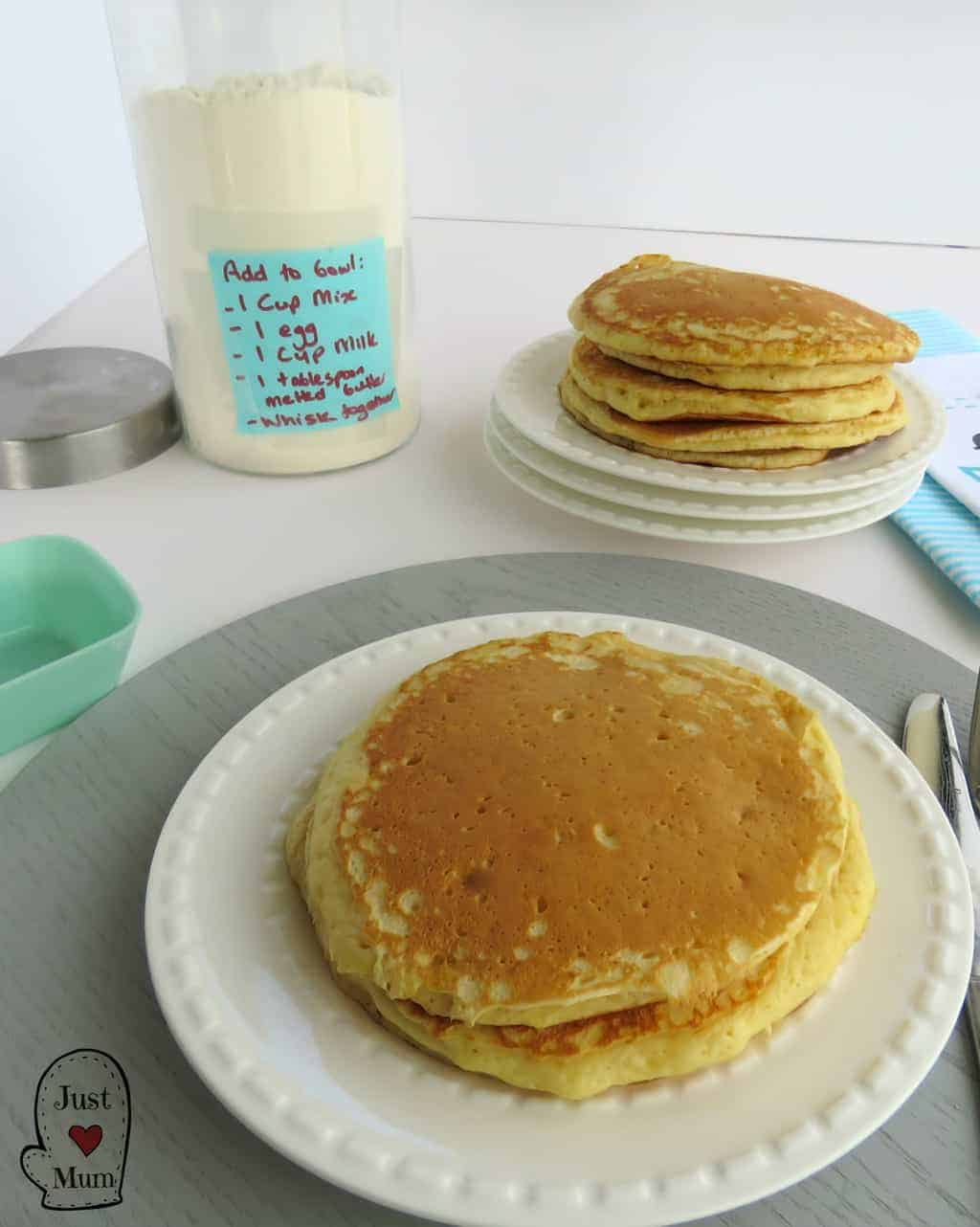 This recipe makes the most beautiful no fail pancakes. Thick and fluffy if you like, or you can spread the batter to make them thin as well. Then all that is left is to serve them with your favourite toppings and get stuck in! One lot makes enough for 2-3 we have found, so I tend to double the batch to generously feed our hungry family of five.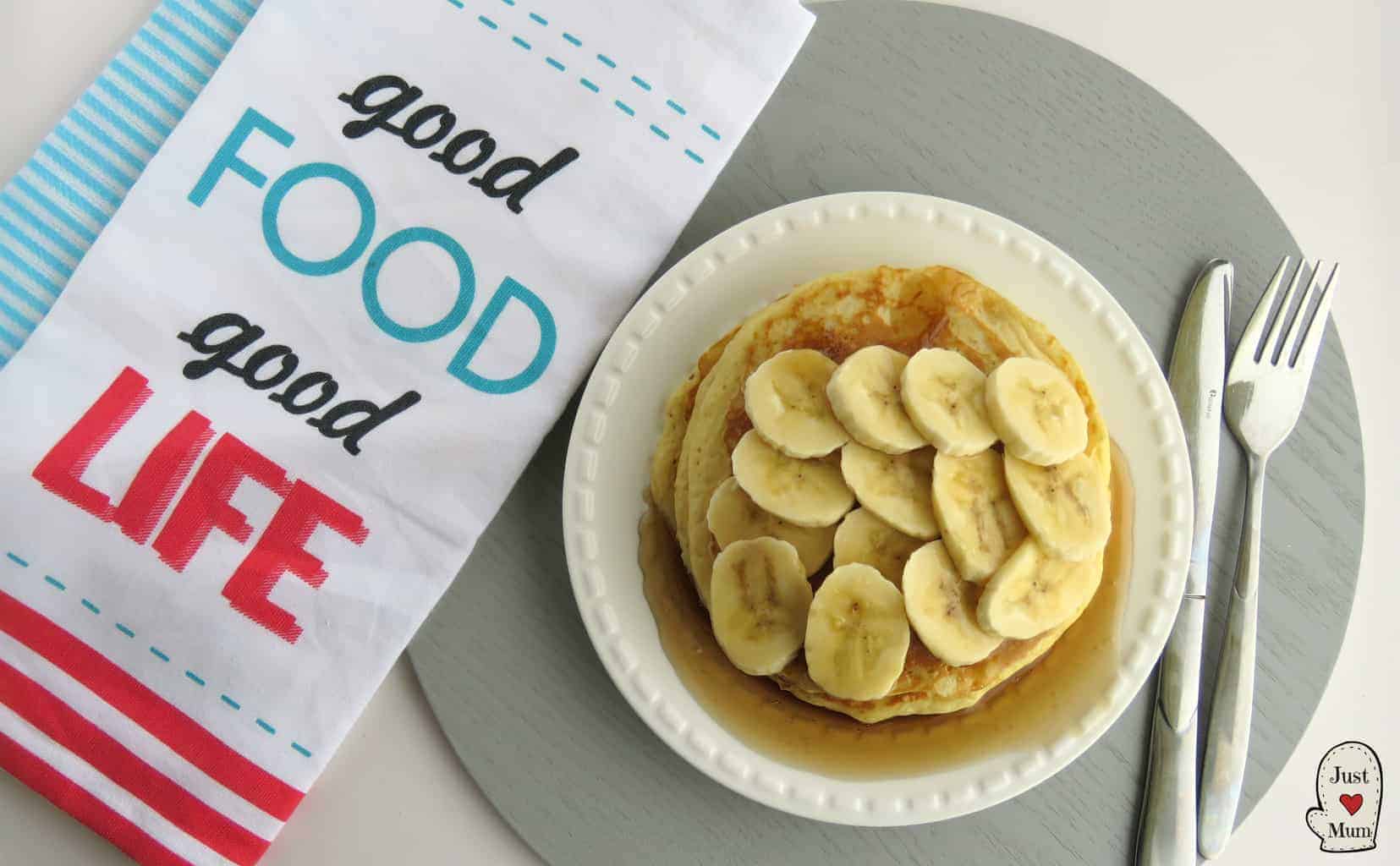 We were originally given the recipe by a friend but my google search suggests its pretty much the same recipe as Rachael Ray uses, but I have found it on several sites since so I cannot quote the original source!!
So onto the recipe, it is so simple, I cannot wait to see photos of families enjoying this recipe over the upcoming holidays and weekends.

It is so easy, a great idea for camping trips, or for brunch when the kids are old enough to make it themselves, or even just to make pancake making that much easier for yourselves!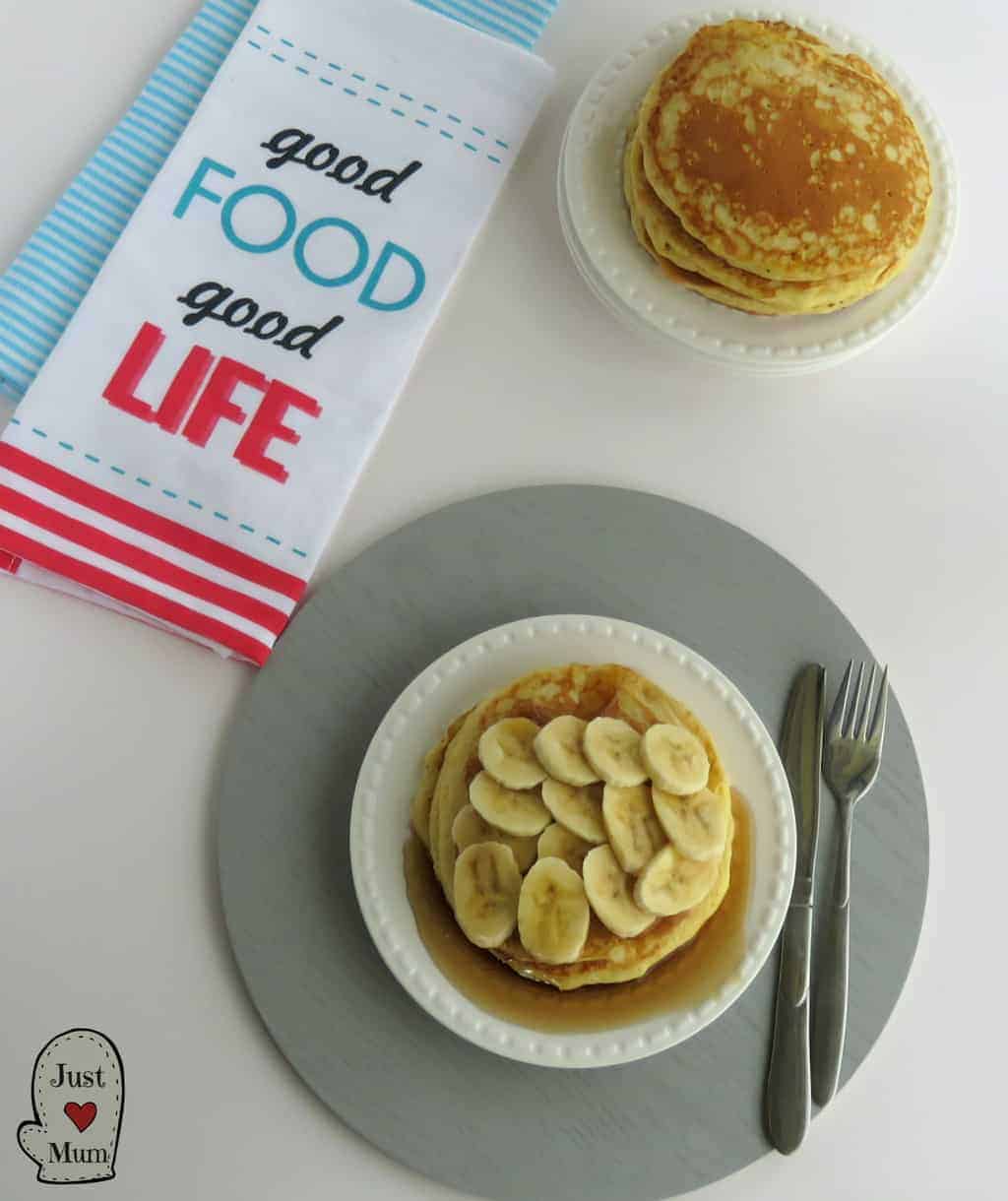 I hope you enjoy this recipe, and always feel free to share photos of what you make from my site, I just love it!
Thank you so much for stopping by to check out this recipe and others on my blog. If you are not already be sure to follow me on Facebook or Instagram for more deliciousness, and you can register your email in the subscription box below to receive all my recipes as I publish them.
Happy Baking!
Anna