This is an oldie but a goodie. So simple but so fun to make!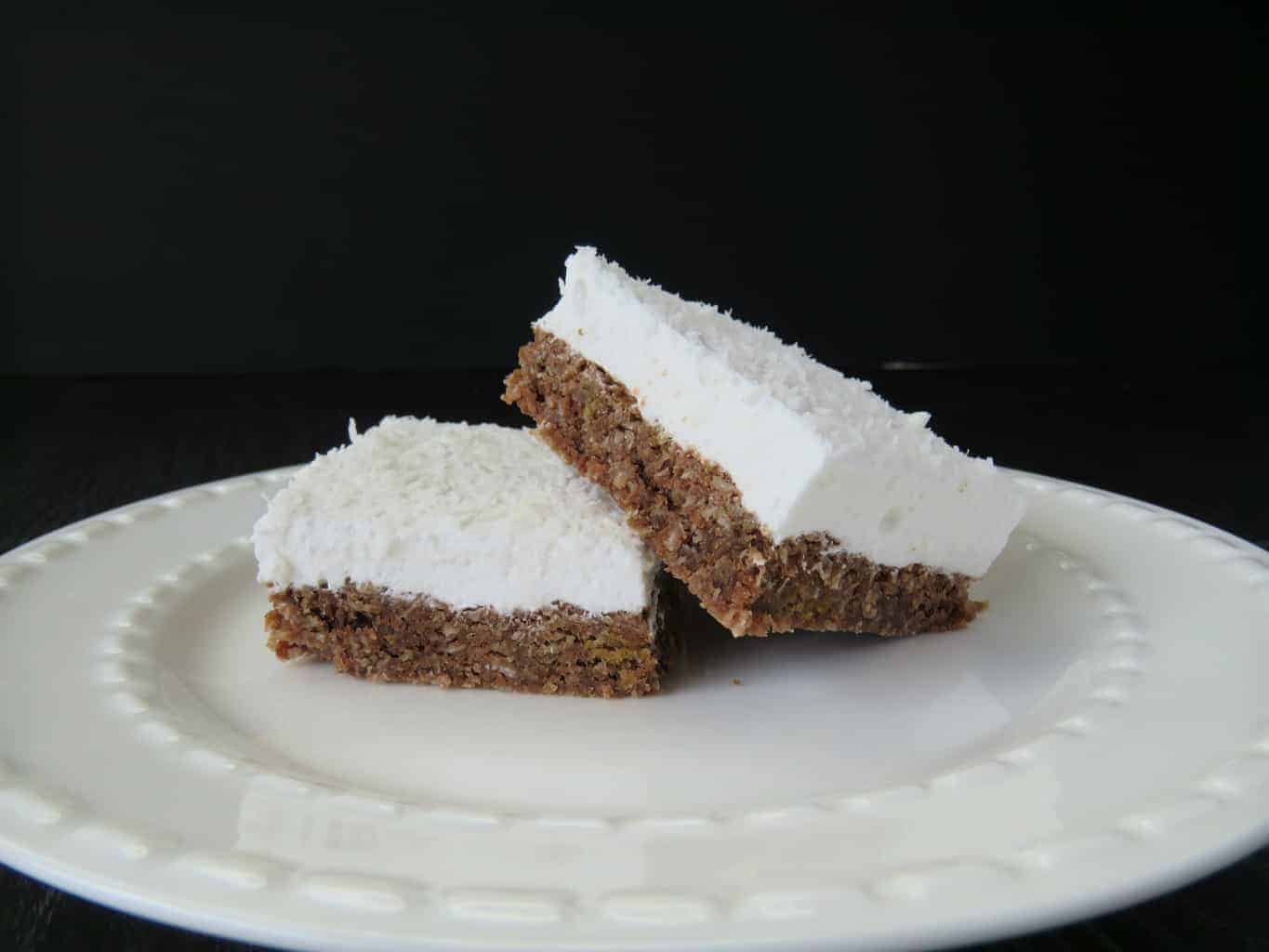 Some of the most popular recipes on my blog are the classic ones, recipes that Grandma used to make with total ease when we visited, or ones that have appeared in tea rooms ever since I was little.
This recipe is one that is often mentioned to me when I share my Marshmallow Shortbread recipe, this one is just as simple and definitely just as delicious.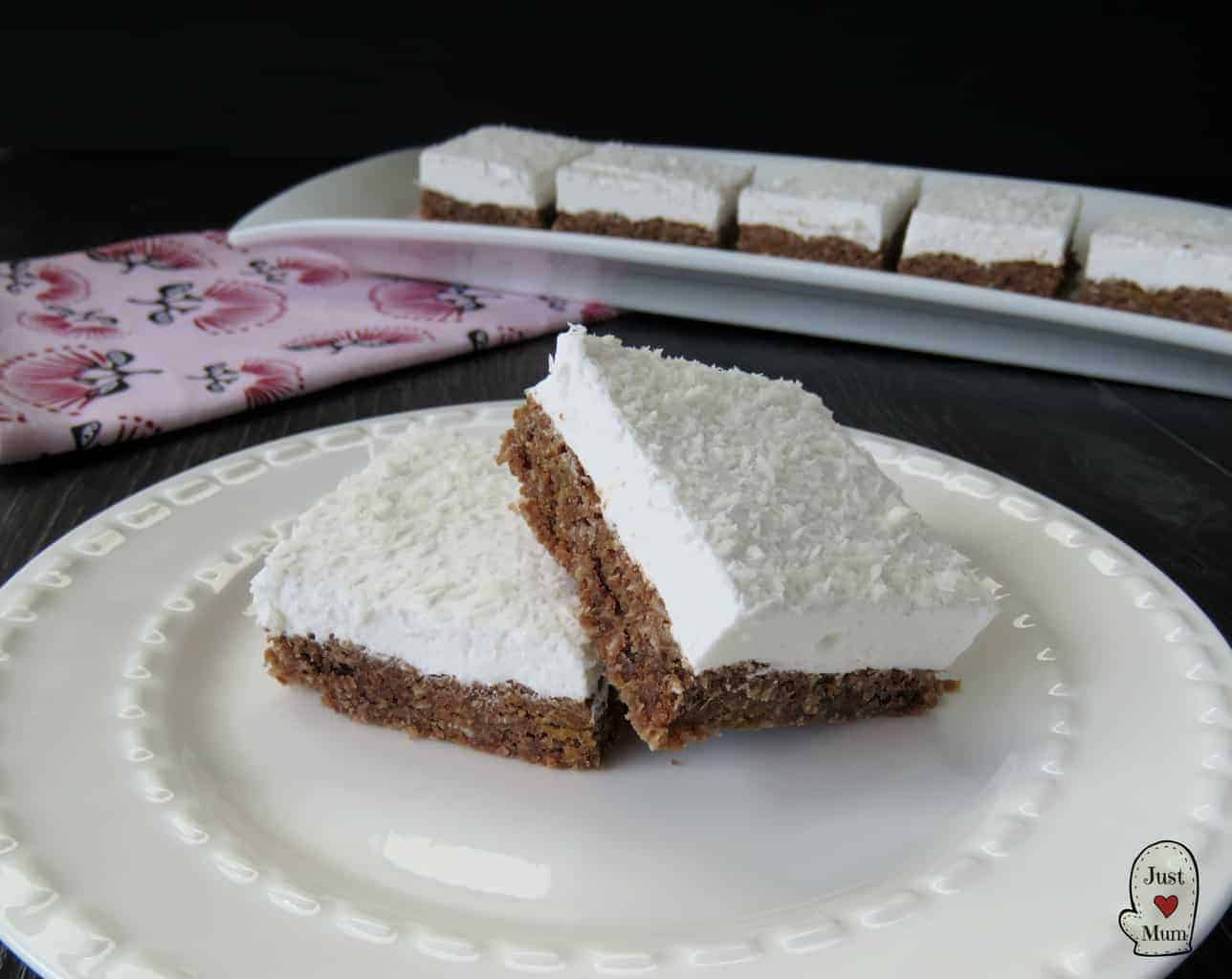 I have been having so much fun baking recently as finally after many years my 17 year old oven has been retired!! It did really well, in fact despite having no timer or light, and the inability for the door to fully close it is responsible for all of my recipes so far on this blog! It has done a great job of baking for years for my family despite its failings. I had a lot of great advice over on my Facebook page as to which oven to choose and Fisher & Paykel seemed to come out on top for what I needed! Sadly no new kitchen but a mini makeover is better than nothing for my mini kitchen.
As with most old recipes this one is modified from the Girls & Boys Rally book, which is a lovely collection of recipes sent in by ladies up and down the country many years ago. They tend to be easy and delicious. But with many old recipes they include the bare minimum of details as to how to actually cook the thing!
So it is my job to flesh out the details and method for you to make it nice and easy to replicate. The most tricky bit honestly was making the marshmallow and to be honest its pretty easy. BUT I did burn the first lot! So my advice is to follow instructions I give below but watch the boiling of the gelatine and sugar.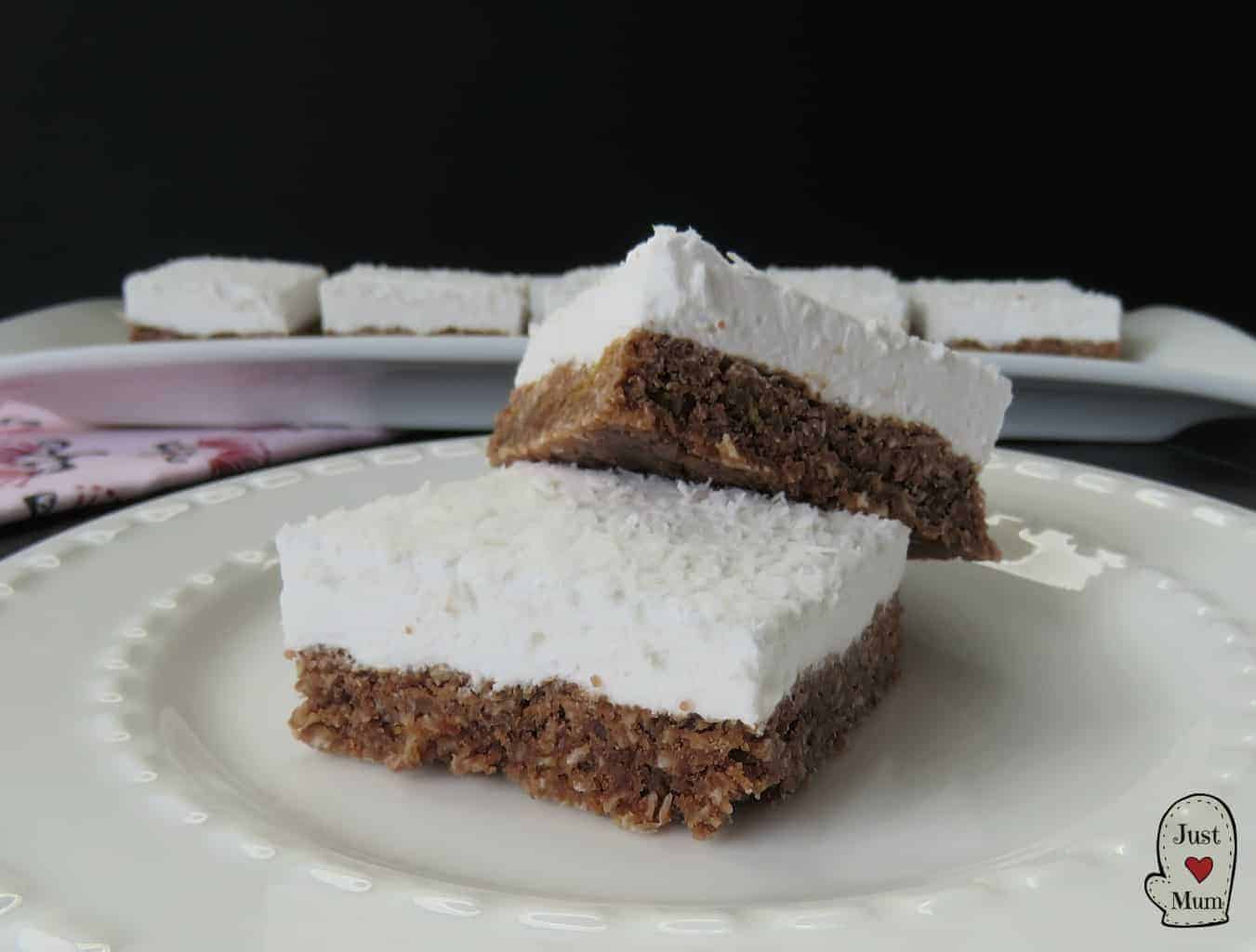 Onto the recipe!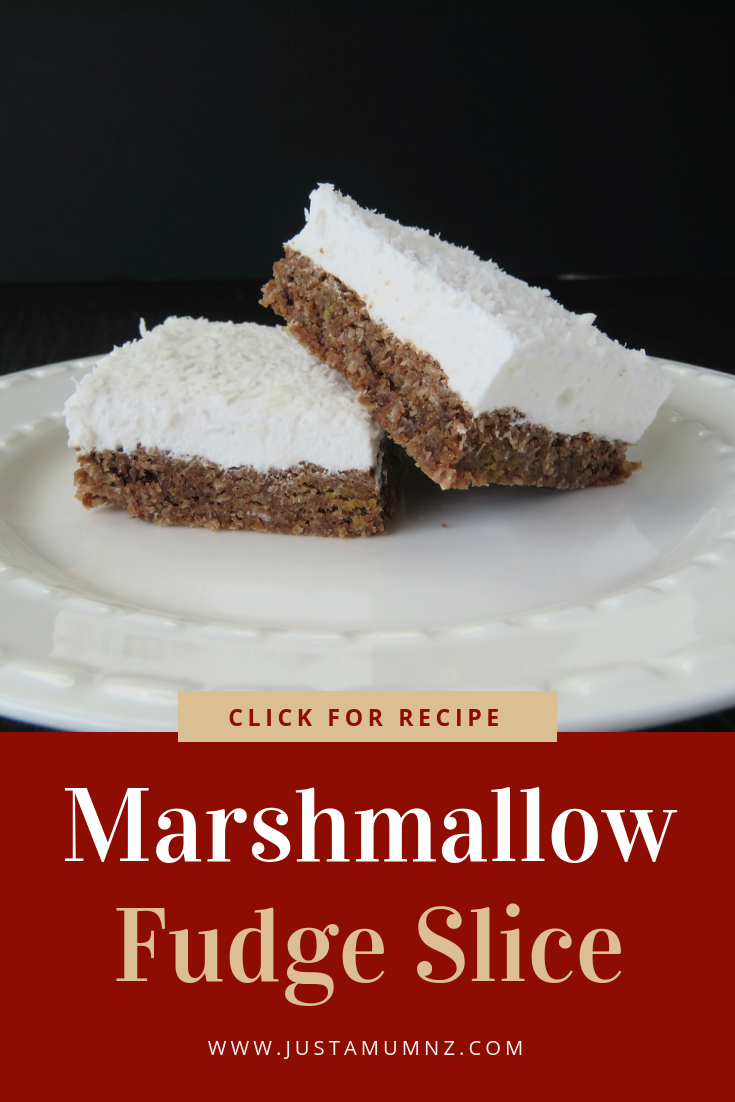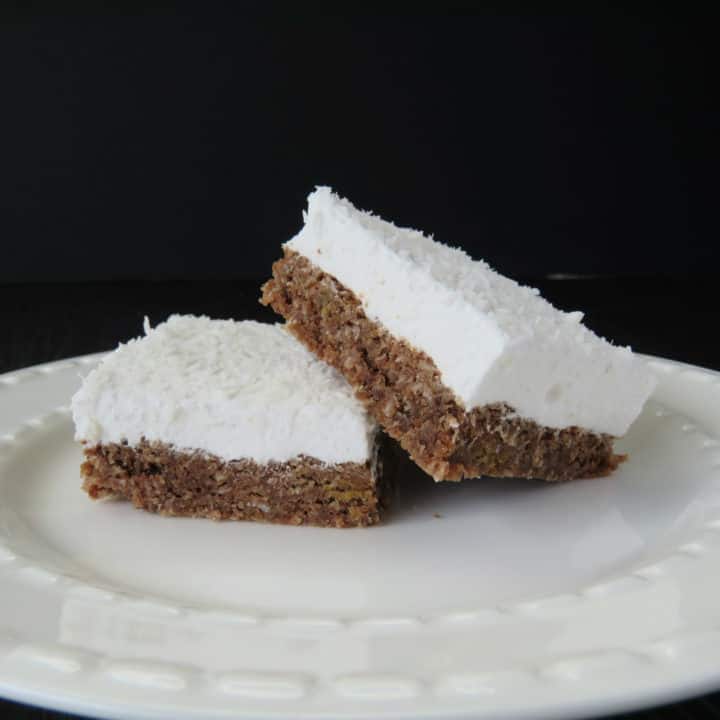 Marshmallow Weetbix Slice
Yield: 16

Prep Time: 30 minutes

Cook Time: 25 minutes

Total Time: 55 minutes
Ingredients
2 Weetbix
1 Cup Plain White Flour
1 Cup Coconut, finely dessicated
3/4 Cup White Sugar
1 Tablespoon Cocoa
1 teaspoon Baking Powder
170 Grams Butter, melted
1 teaspoon Vanilla
Marshmallow Topping
1/2 Cup Boiling Water
1 1/2 Tablespoons Gelatine
1 Cup White Sugar
4 Tablespoons Icing Sugar
Instructions
Preheat Oven to 180C
Prepare a 25cm Slice Tin with baking paper
In a large bowl add the crushed weetbix, flour, coconut, sugar, cocoa and baking powder and mix well.
Add the melted butter and vanilla to the dry ingredients and stir well to combine
Add to the slice tin and press firmly to flatten.
Bake the slice for 15 minutes then set aside to cool.
Marshmallow Topping
Meanwhile on a stove top, use a medium sauce pan.
In a small bowl combine the boiling water and gelatine and mix until completely dissolved.
Add the gelatine mixture and the 1 Cup of sugar into the sauce pan and mix.
Set timer to 5 minutes, put on a medium heat and bring to the boil - allow it to boil gently, remove from the heat and allow it to cool slightly.
Once slightly cooled, add the icing sugar and mix with electric beaters or huge muscles until marshmallow thick, approximately 5-6 minutes.
Pour on the top of the baked weetbix slice and spread the cover evenly.
Sprinkle coconut over the marshmallow and refrigerate to set.
Slice and serve!

Thank you so much for stopping by to check out this recipe! It is an old classic that will go down a treat with family and friends. It is best eaten on the day of baking, but honestly it was still lovely the second day.
As always if you are not already following me on Facebook or Instagram please do! Also you can register your email address in the subscription box below to receive all of my new recipes as I publish them.
Happy Baking!
Anna xo