This recipe for Nanna's Marshmallow Slice is such a popular one, a classic recipe that many will recall from their childhood!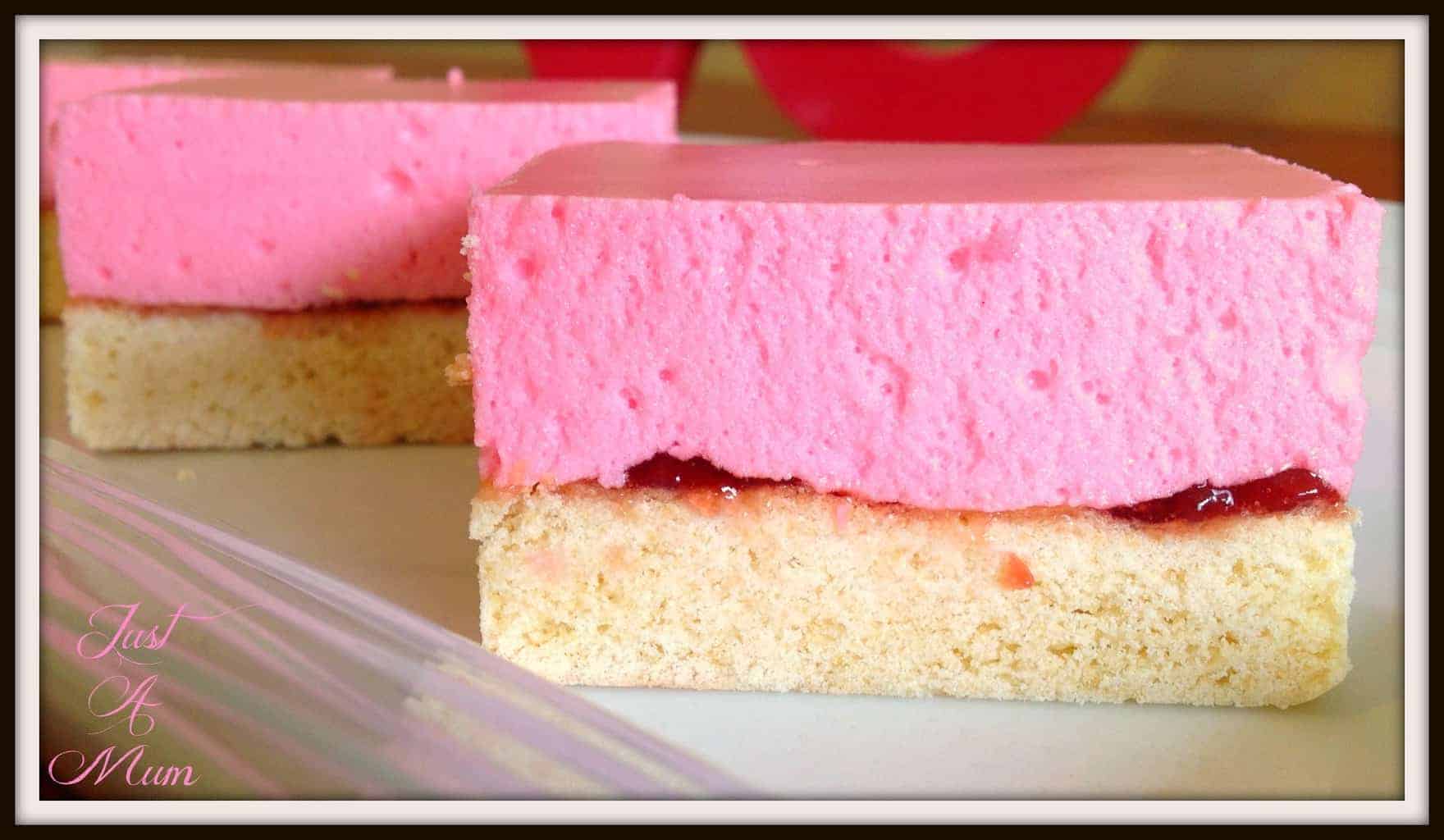 My husbands Nanna recently passed away so he was keen for me to make a recipe he remembers from when he was a child – it was something I have never made before so I was delighted to give it a try. It is always hard to live up to the memories of childhood and he claims Nanna's looked bigger and had a white and a pink layer but I assured him I followed the recipe! lol However according to him it turned out pretty well and tastes the same .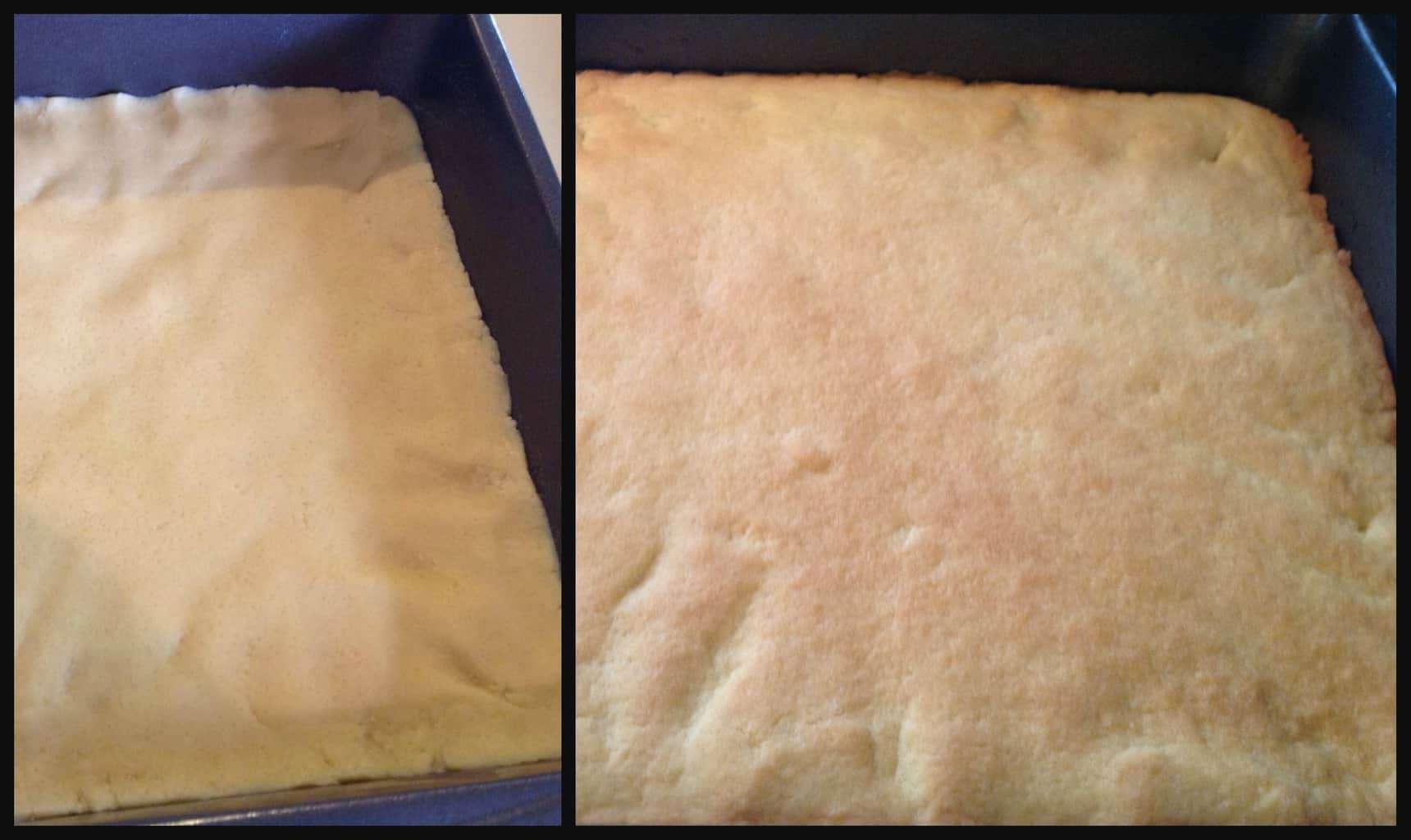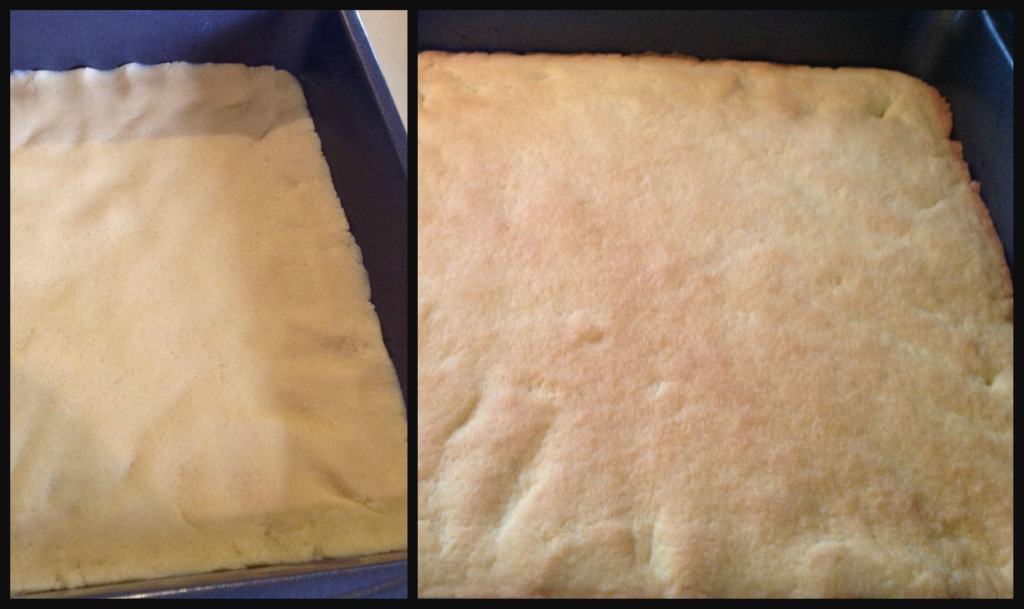 The recipe I was given calls this Marshmallow Biscuit – but I have called it a slice here to avoid confusion! The base is a lovely light shortcake that is super simple to make and bake, I like to make it nice and thick to ensure it matches up to the big topping!

Preparing the marshmallow is such a simple step, heating the ingredients then whipping them into a lovely fluffy marshmallow before pouring this over the shortcake base.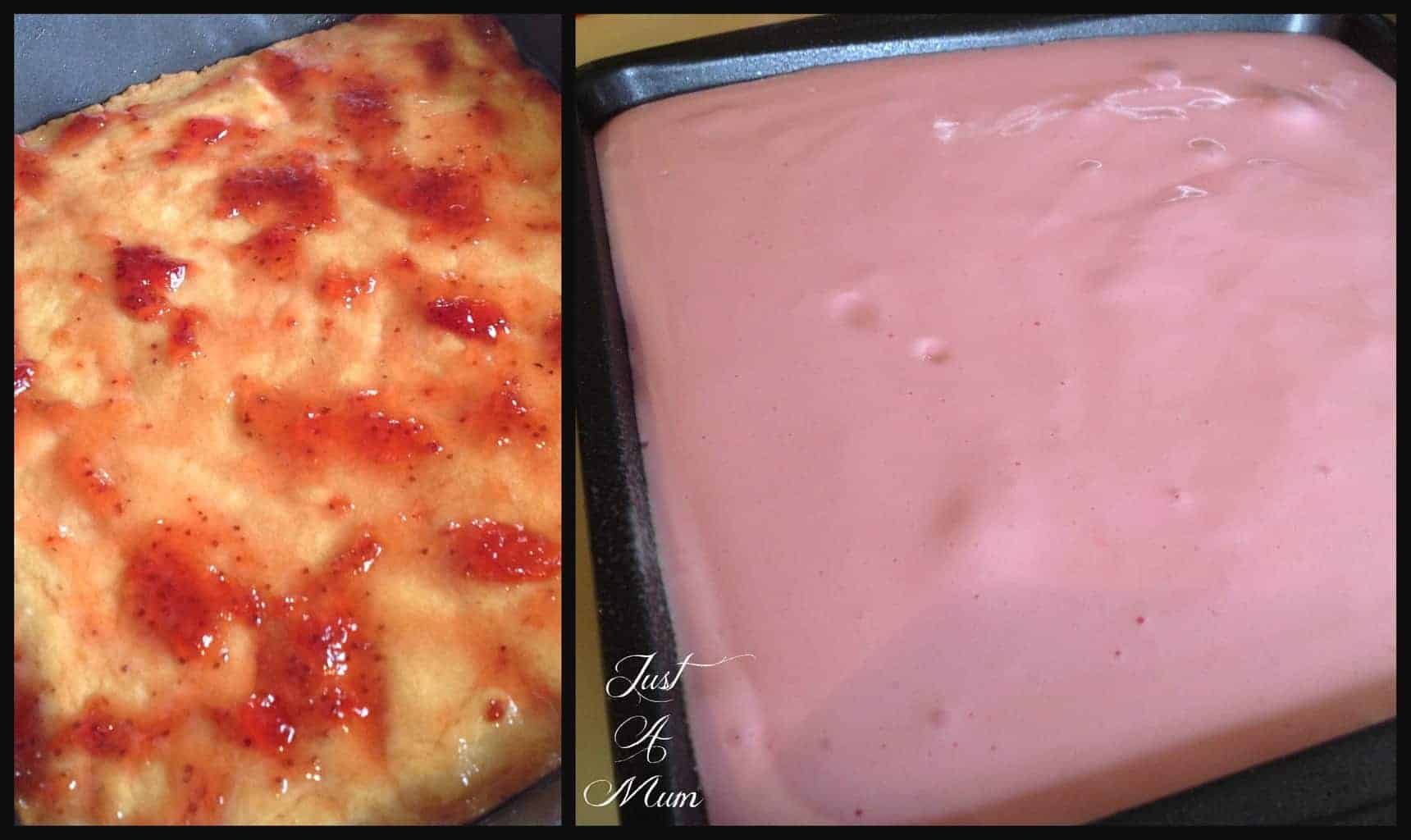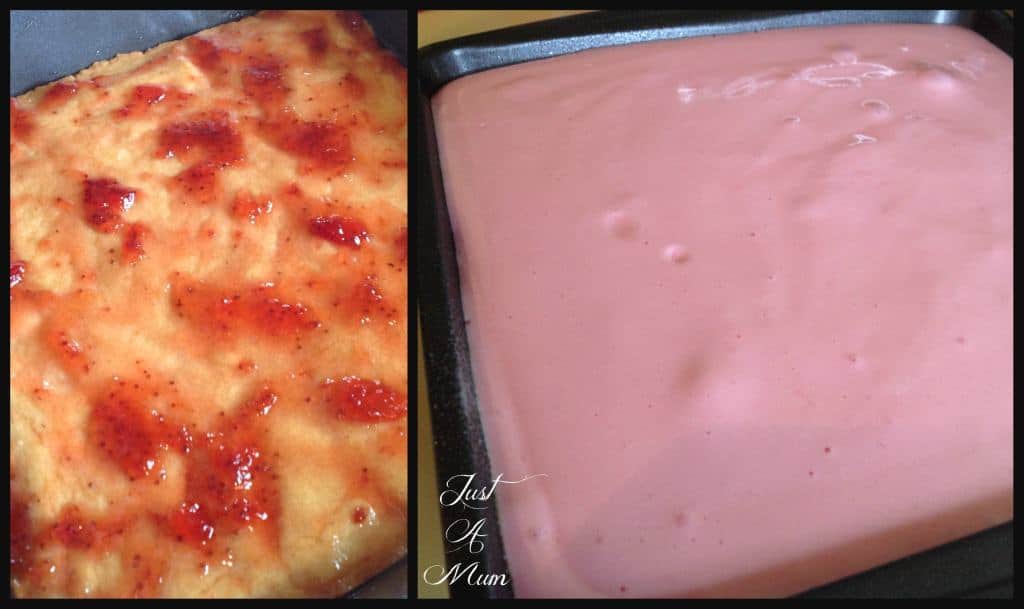 There is some debate around the jam! The jam looks lovely contrasted against the marshamallow and the base however it does seem to mean the marshmallow can slide right off. So this is totally optional, I still use it as I love the taste.
So often memories of our childhoods are around a special occasion, or a special food and this slice was something his Nanna would make up when they came over to visit or stay – if you are not a fan of sugar then this is definitely not the recipe for you! But as an occasional treat this is perfect. The kids loved it today – and I was surprised at how easy it was. So fun making marshmallow from a liquid!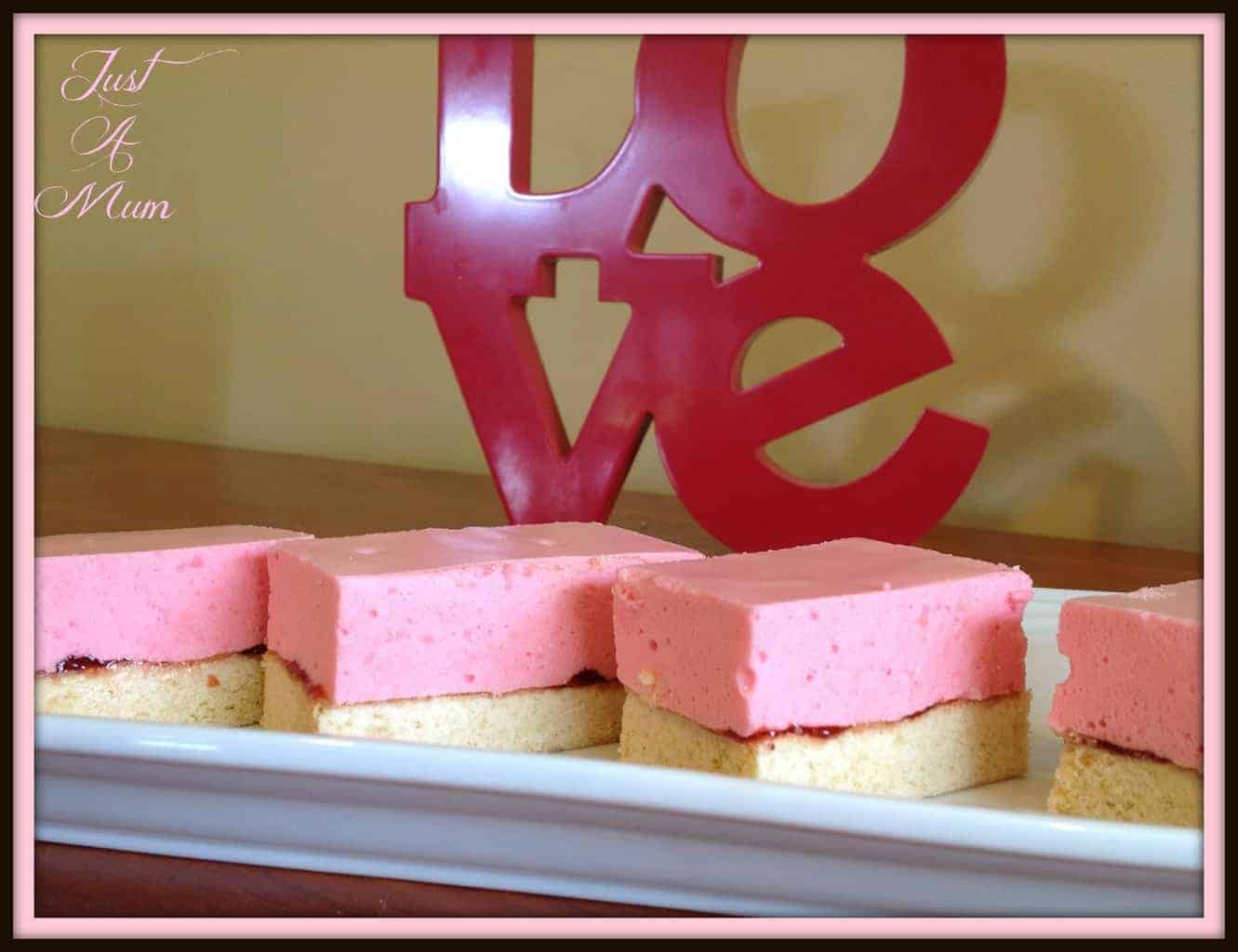 The original recipe calls for the base to be made in two sandwich tins (which Google tells me are round tins?) but I made it in a square 25cm tin and it came out well – the base is quite thick but it is a lovely buttery shortcake which is a nice complement to the marshmallow topping. If you do choose to make it in two tins it will be thinner but you can still use the topping for just one (so will need two lots of marshmallow – you could always freeze one base if not needed right away)
You can cook the base ahead of time as it has to cool – I added strawberry jam between the layers, raspberry jam would be nice too.
This was so fun to make and I am looking forward to making it again – you could even make it with different flavoured jelly for a different occasion – or go double layered on the topping if you felt extra fancy with two different colours setting one first then adding another – would be tall though! 🙂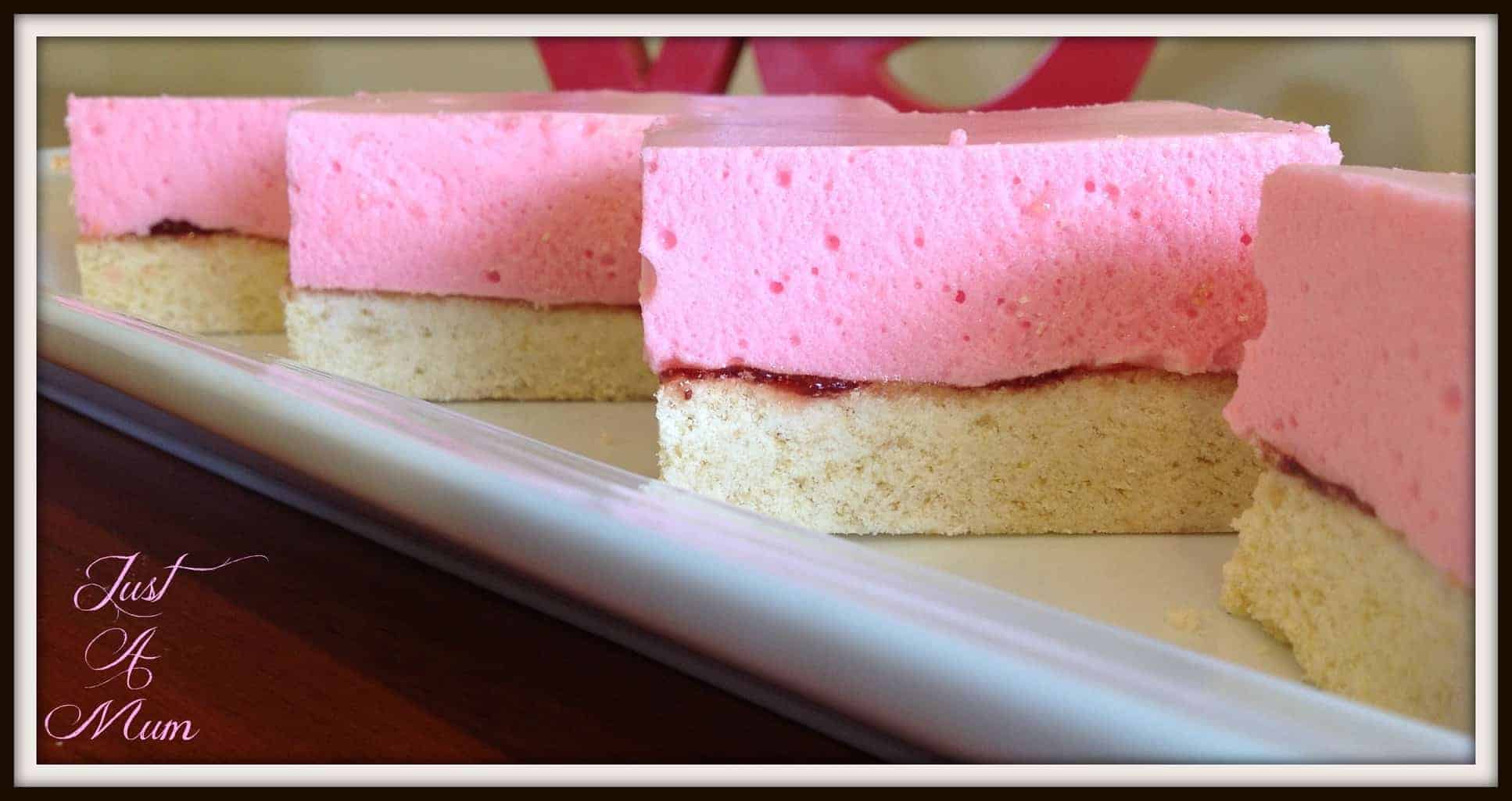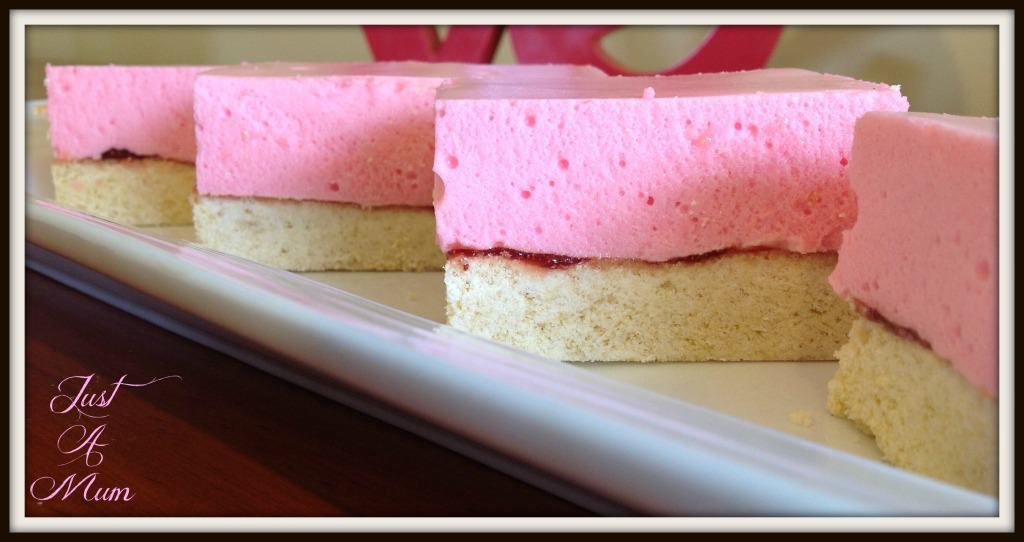 Thanks so much for stopping by, be sure to check out my Sweet Treats tab above for more delicious recipes and stop by my Facebook page with a LIKE there too! www.facebook.com/justamumnz
Happy Baking – Making New Memories
Anna