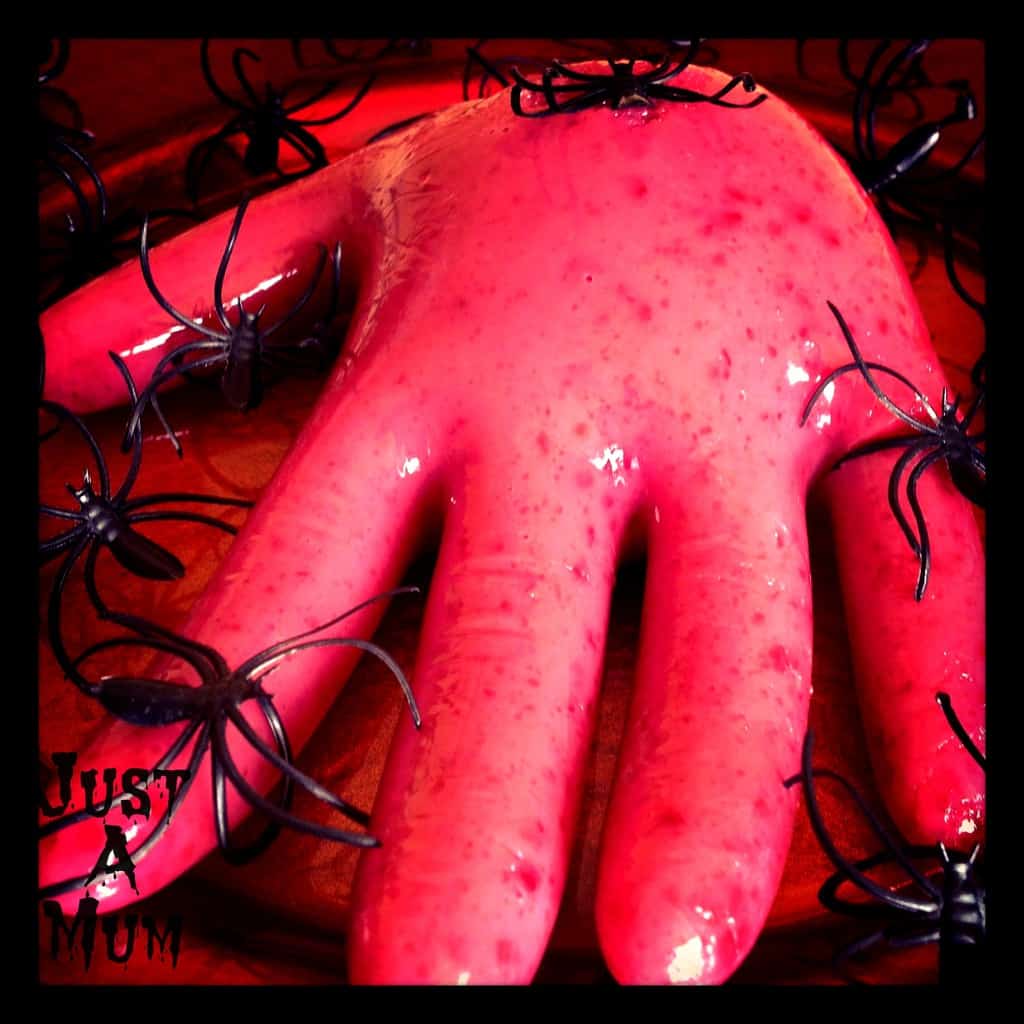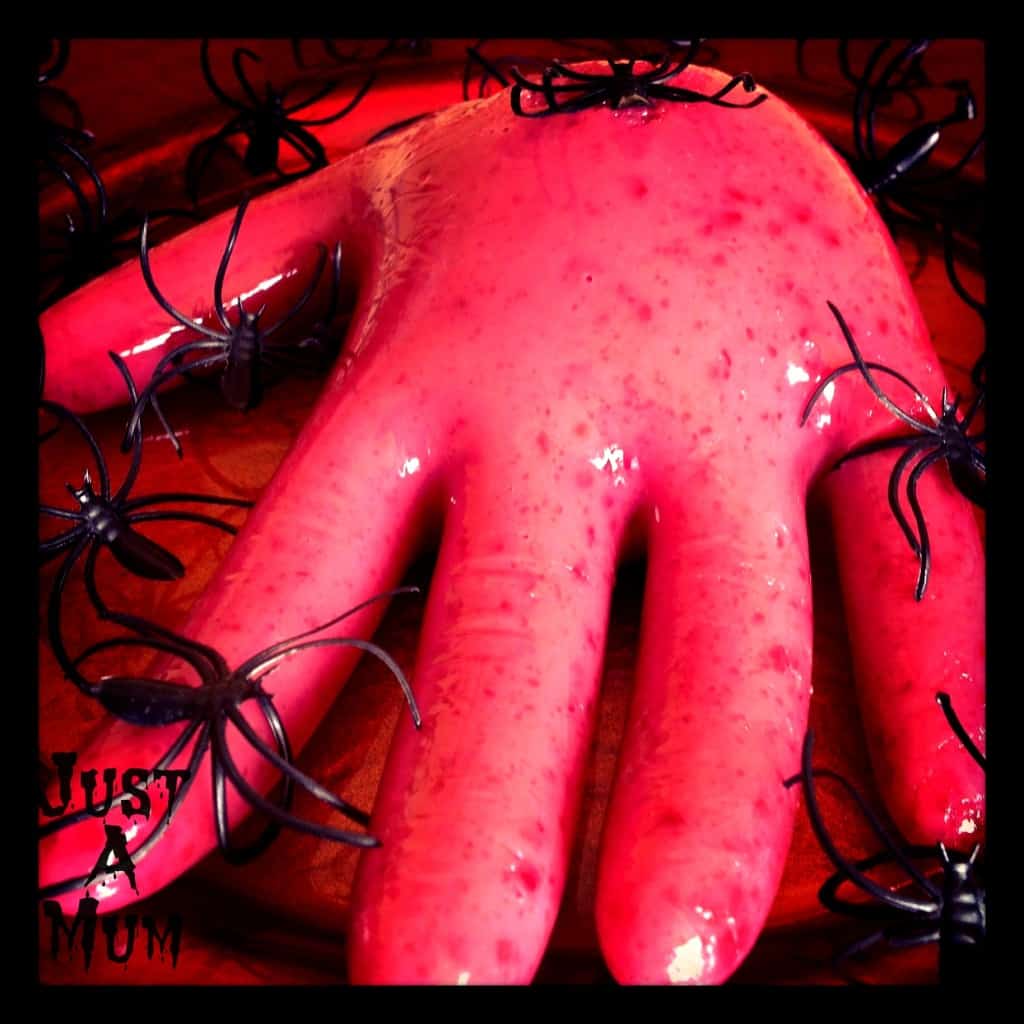 This gorgeous gruesome hand was created quite by accident! I was all set to make some creepy jelly worms with a few modifications (which is a bad habit of mine – altering things to suit my fridge not necessarily the recipe!) got side-tracked and visitors arrived as the jelly was cooling and two hours later I knew it would be all bad news for the worms but like I tell the kids we can always try to turn disasters into something!
So out came a disposable glove and a good clean inside and out and I filled it with the gorgeous gooey jelly mixture and let it set overnight (or at least 8 hours if doing it in the morning) – and we were met this morning with disaster worms (as expected) and this delightful perfect squidgy floppy hand! It is a pretty delicate manoeuvre getting the glove off so do take care at that stage of things – but honestly – can you imagine your kids faces when you bring this out after dinner one night! I added a few spiders from the dollar shop and we had our first of many easy Halloween treats to try.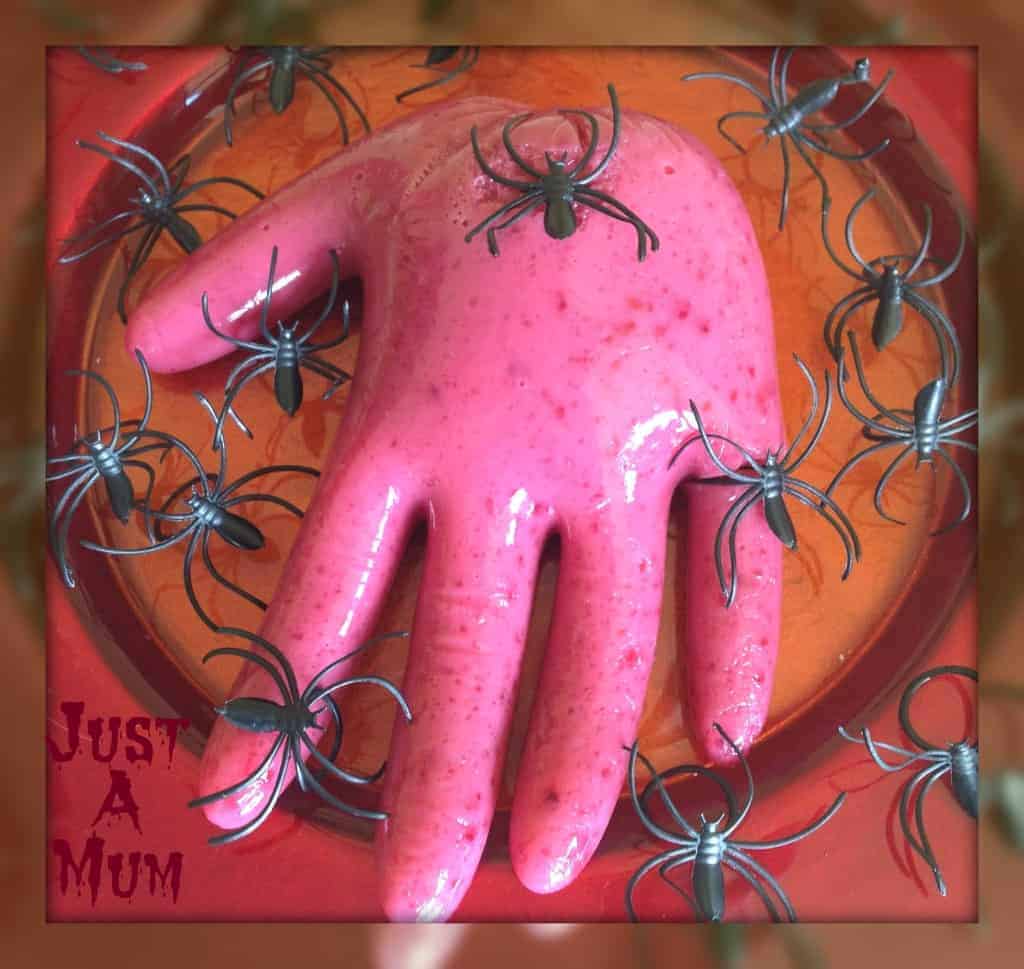 If you know anything about my blog you know I like things to be easy – I like cheap and I like it to be stuff I have in the cupboard – which is why I NEVER use gelatine in my recipes – its just not something that I have on hand and if I do buy it I use it once and forget its there, so I am determined to come up with as many gelatine related recipes over the coming weeks while it is there. It is inexpensive though, you can buy it in jars or envelopes – I believe one envelope is equivalent to 1 Tablespoon of powder.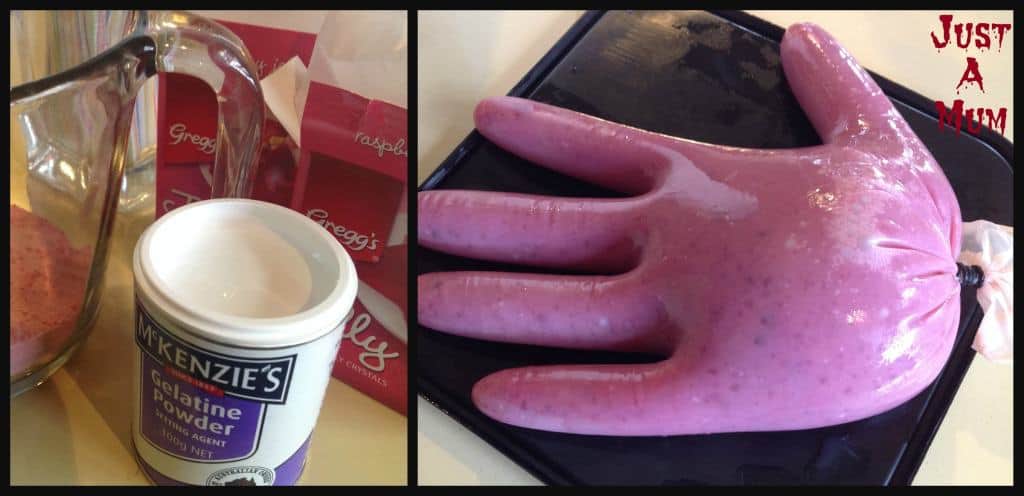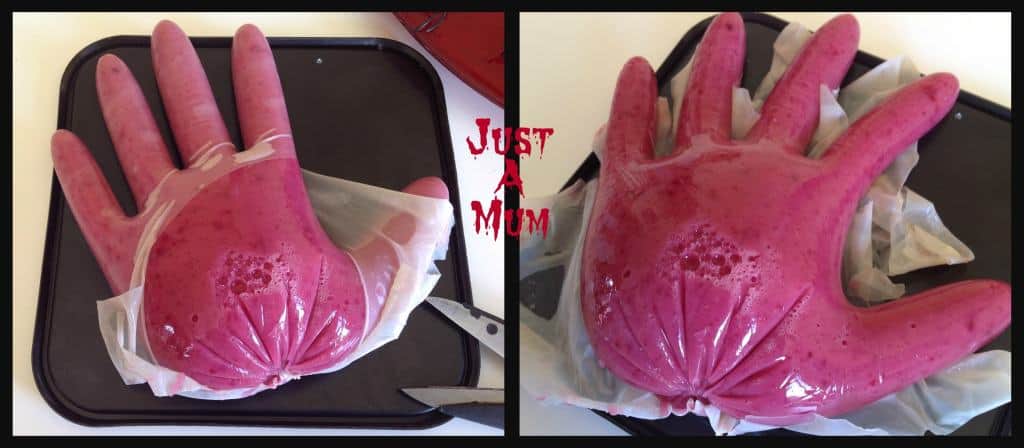 So it is as easy as that! It takes some time to set – but if you are into a little Halloween fun then this is a great idea!
I will be uploading more simple Halloween ideas over the coming days so be sure to subscribe to my page to receive them as I publish them!
Thanks for stopping by – comments and questions welcomed and remember to follow me on Facebook – http://www.facebook.com/justamumnz
Happy Halloween Month!
Anna