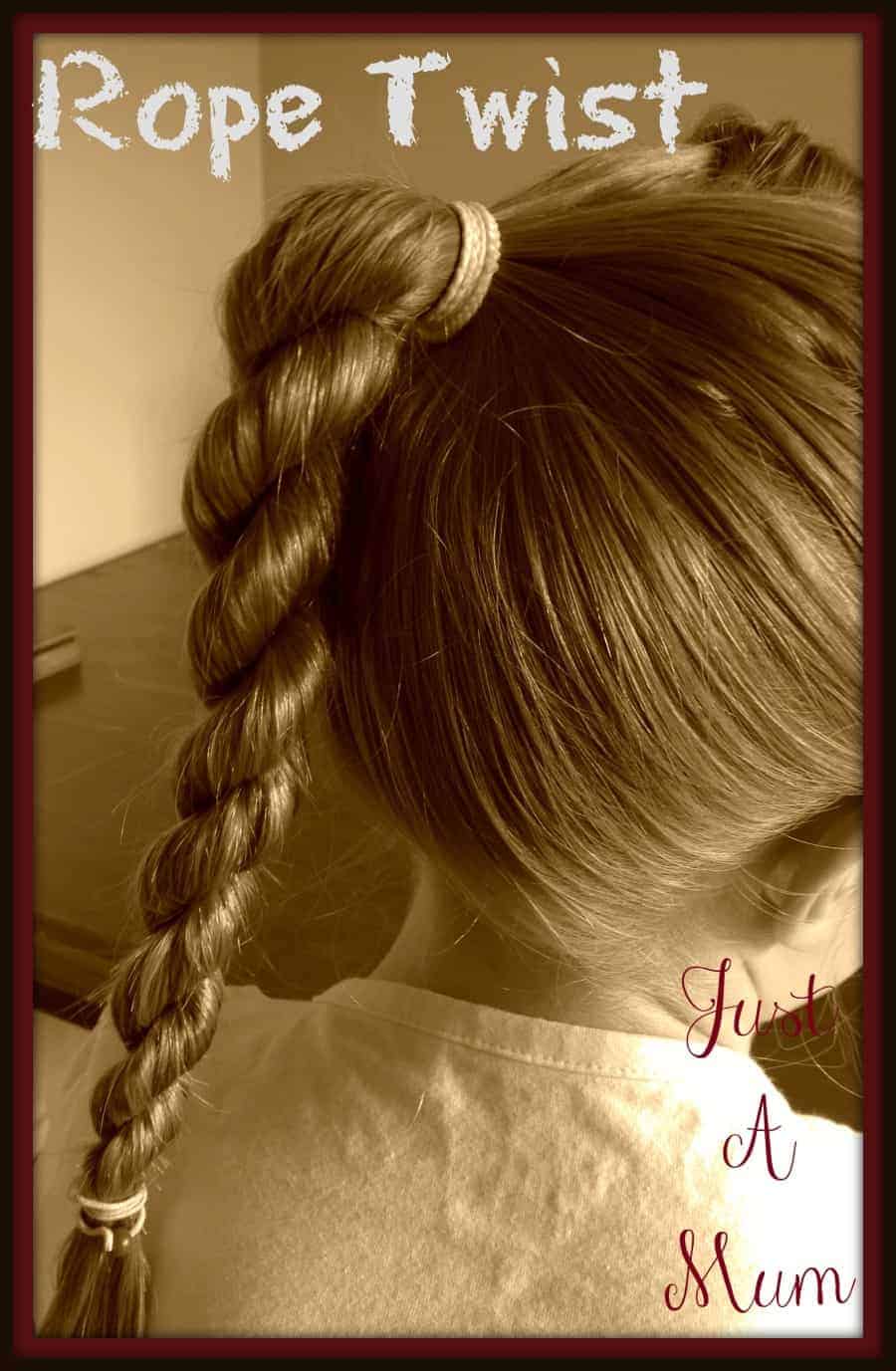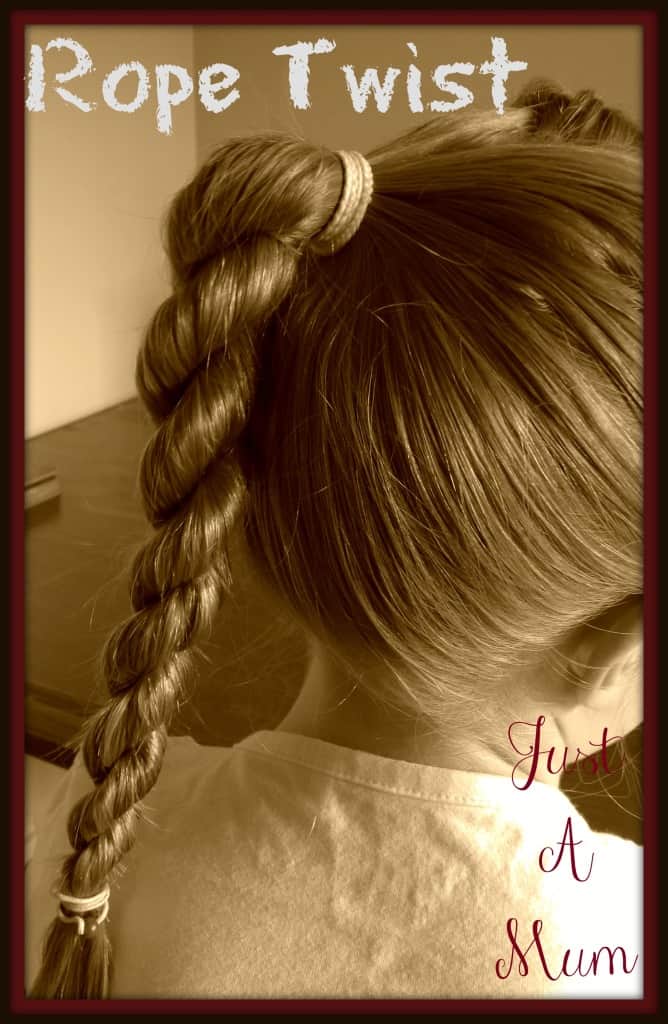 I am delighted to bring you another really simple pretty hairstyle, this time the Rope Twist. As the name suggests it is a twist but with a twist! In the technique you twist the hair two different ways as you will see from the photos or video. This way it does not untwist itself and stays in tact all day! You can do this style in a low ponytail, high pony, or by taking strands from each side of the head to join together two rope twists at the back of the head which looks lovely as I have done here in my Ringlet Rag Curls Tutorial.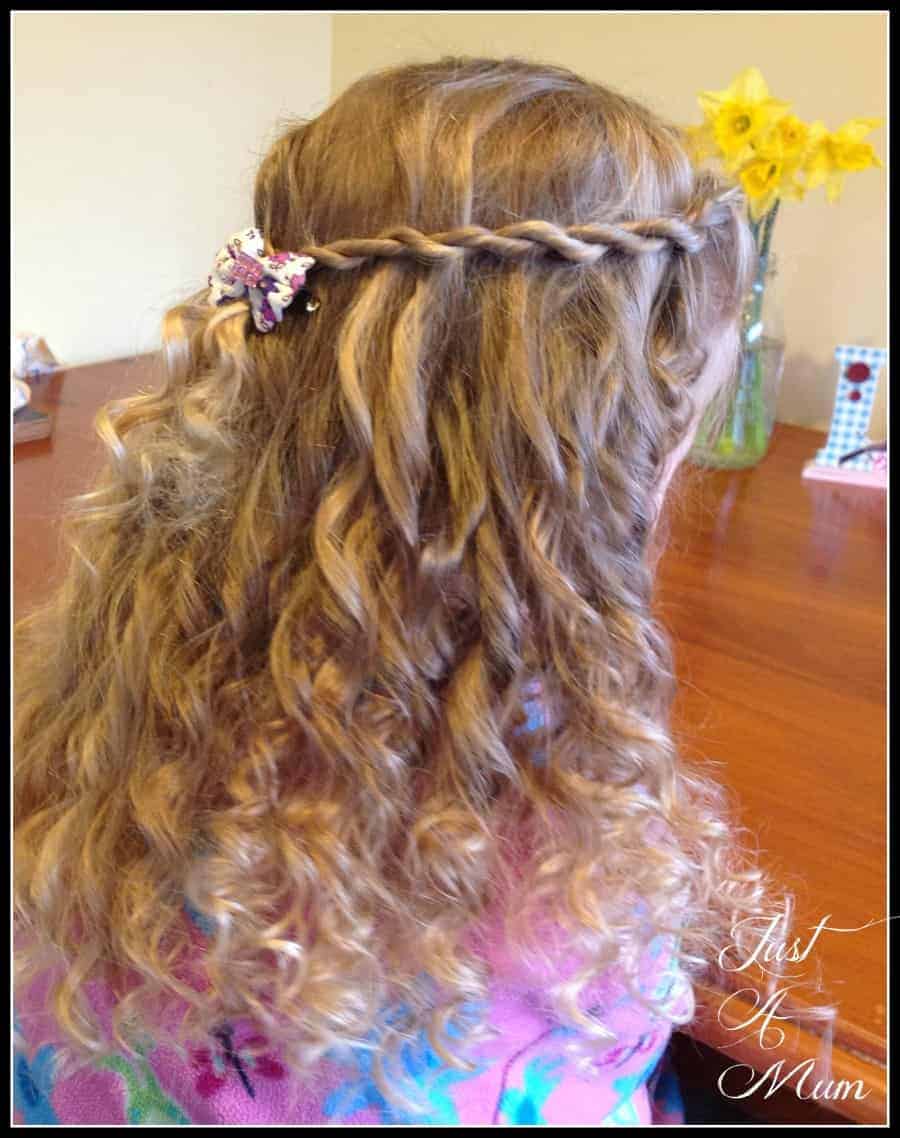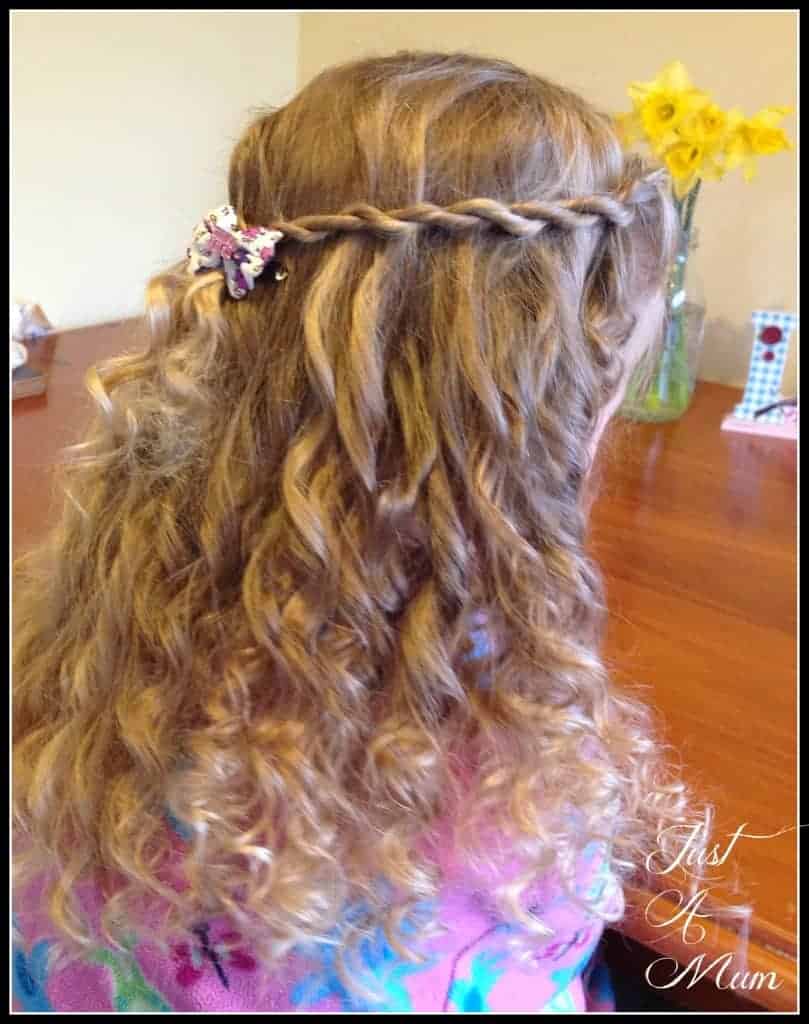 Again I have been brave to come up with a video so please click here to watch that here if you prefer! https://www.youtube.com/watch?v=DcTmylAGjuw or scroll down for the video below photos 🙂
Or scroll down to see my step by step photo tutorial. This is such a simple technique that I know it will become a favourite for you! You can start with dry or damp hair – or dampen with a spray bottle or wet comb as needed to keep the flyaways to a minimum.
Step One – Pop the hair into a high or low ponytail if you wish – or you can just start with the hair pulled back but not tied
Step Two – Divide the hair into two equal sections – if the hair is different lengths as what often happens when you pull it into a high pony make sure that you make both sections with longer & shorter lengths in it so it can twist all the way to the bottom.
Step Three – Twist both sections of hair over towards the right firmly. Then take the right hand section of hair over to the left. Then twist the right hand section again and take over the left.
Step Four – Continue down the hair – twisting the right hand strand to the right and then taking over to the left, then twist the right hand strand and take over the left – this helps secure the twist so it does not untwist!
Step Five – Continue to twist the hair to the right then take that strand over the left until you begin to run out of hair – you can spray the hair or wet it slightly to keep any flyaways under control. Secure with a hairtie at the bottom about 2-3 inches from the end.
It is as easy as that! As with all things you may need to practise a few times to get the hang of it but there are so many ways to wear this style – I will do more tutorials using this technique as the basis so keep an eye out for those! I would love to hear your comments and what you think – remember to subscribe to my YouTube channel and give me a thumbs up on the video!
See video here!
Thanks so much for stopping by to check out my Rope Twist Tutorial, me sure to check out the Hairstyles Tab above to see more – just starting out but will post a new one every Sunday night!
Love your feedback and as always follow me on Facebook also to keep up with lots of recipes, fun kids activities and now hairstyles!
Anna