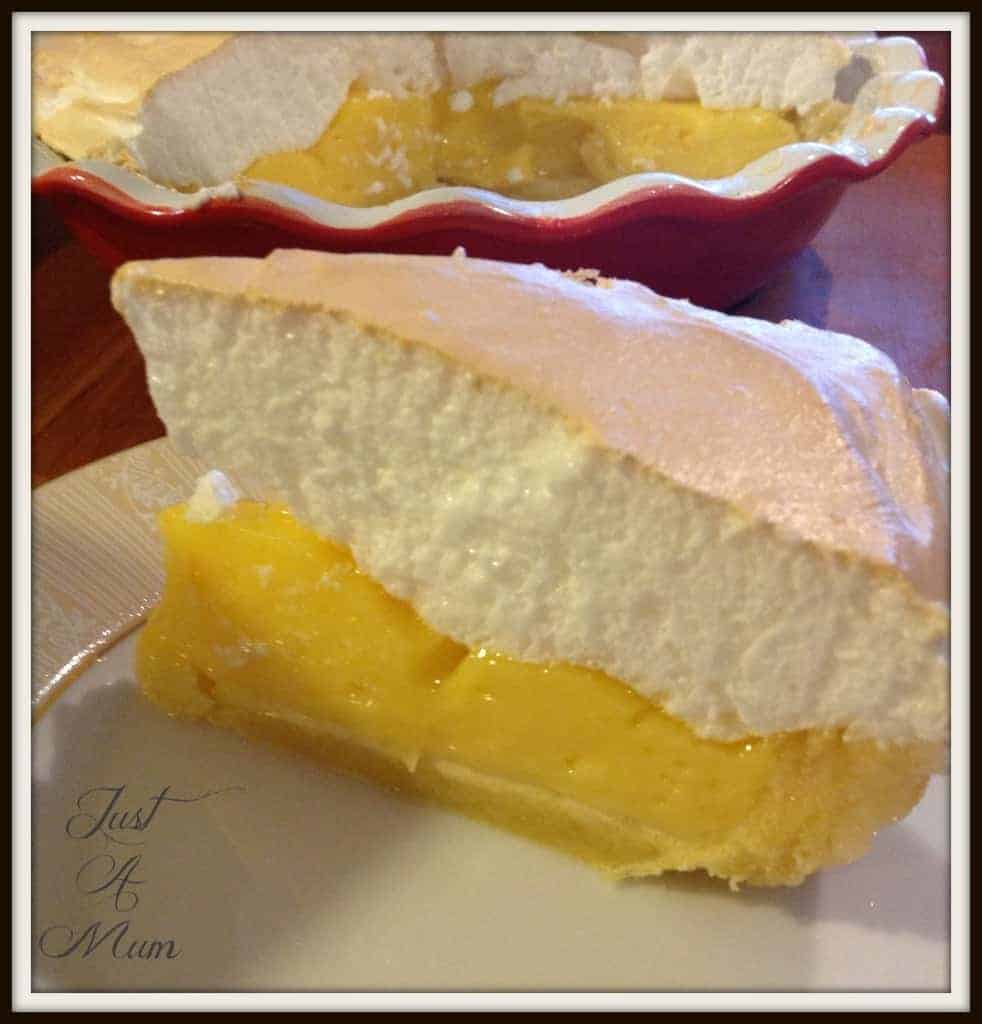 Do you have a recipe that you have just always wanted to try but never got around to it or been brave enough? Lemon Meringue Pie is one of those for me! I often see it around and think they look so impressive but with 3 different elements I am bound to stuff one up! Well today was the day I decided to give it a go. I have a recipe from my dear friend Alison who has been making it since she was 18 so surely I could do it right? Hmm well it went ok, I had two little people helpers in the kitchen so that certainly added an extra dimension of fluster to my baking, What is that Mumma? Why are you doing that? What is that over there? Can I do it? No its my turn, you did the last mixing …… you get my point lol! Bless them……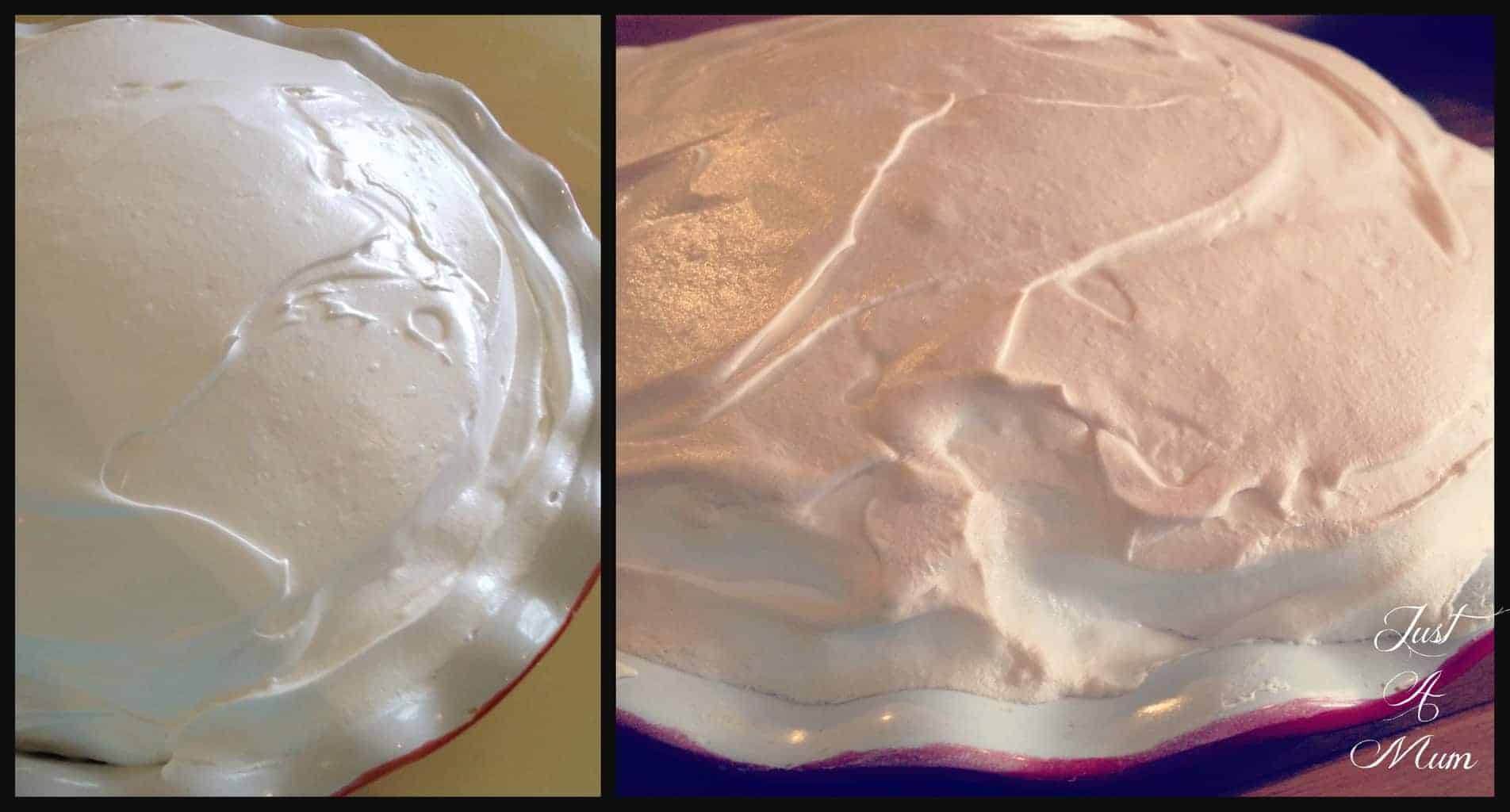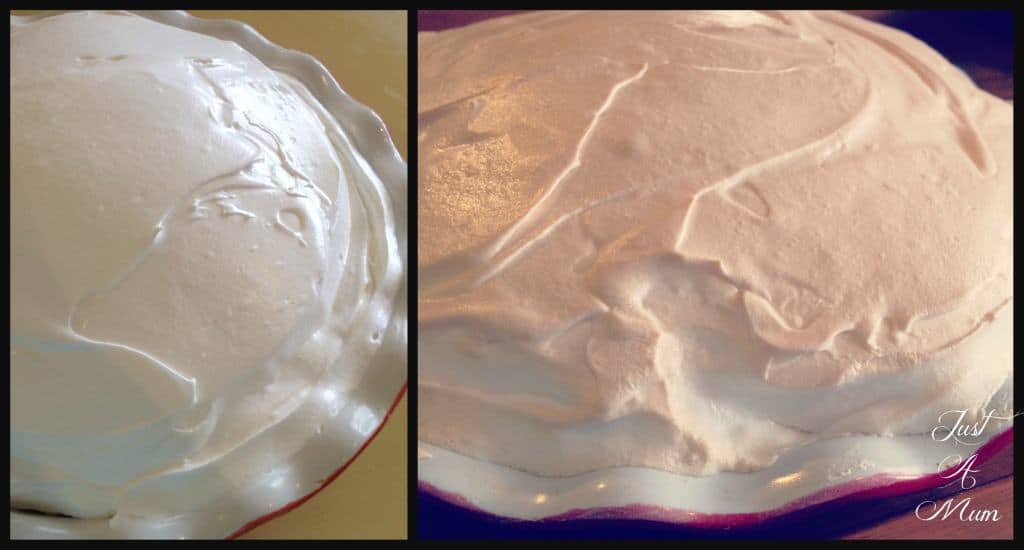 However the finished product is good, you need to allow a bit of time to complete the three components, you need to cool the pie crust before and after baking and filling once prepared, then create the gorgeous silky meringue cloud for the top – so cool! It is far from perfect – the perfectionist in me knows it could be better – but good first effort!
Again I had been given a bunch of lemons from my Dads tree which is always so welcome, I used 7 lemons today – they are only little and you do need 3/4 of a cup of lemon juice plus some for the base.
So after years of waiting here it finally is! I am sure I will get better with practise – it tasted amazing, but did have a bit of weeping but Google tells me that is normal and a few tweaks to technique will sort that out!
I was delighted with how it turned out, nowhere perfect but rough enough for Just a Mum – as I said above it did weep a little but Google assures me this is normal and there are so many different theories please feel free to have a read! Add to hot filling, cold filling, use cake crumbs between meringue and filling, serve straight away, allow to cool first – there are so many article's on this one topic! My suggestion is just this – if it weeps, pour it off and enjoy! It does not affect the taste and Lemon Meringue Pies really are only for keeping 24 hours so do not have a long shelf life!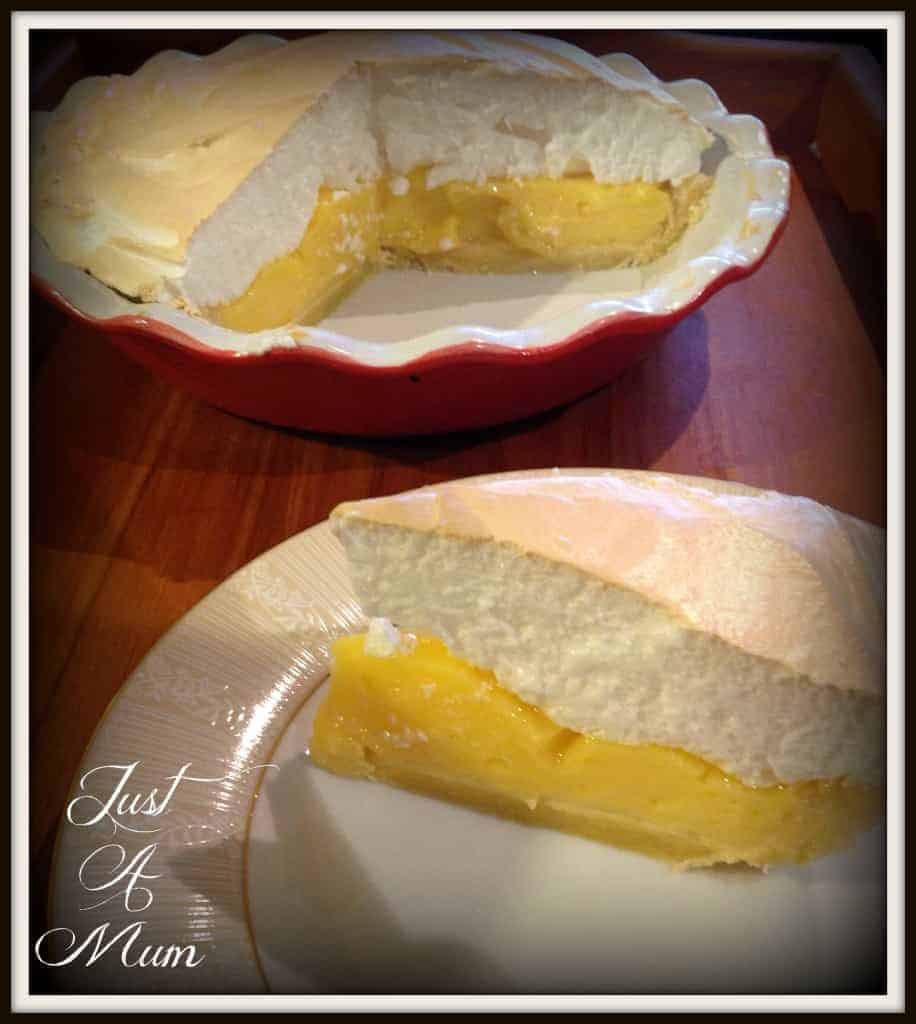 So get baking – experimenting and you too will come up with the prefect pie – but it will take practise – but what delicious practise! Feel free to Google some fail safe methods before you begin – I could write them all here but trust me you would fall asleep before you get to baking! 🙂
Let me know how you get on – I am looking forward to trying this one again to see if I can do even better!
Check out my Sweet Treats Tab above and follow this blog via email over on the right – Also remember to LIKE me on Facebook if that is your thing www.facebook.com/justamumnz
Happy Baking!
Anna