Sometimes you just want something simple, sweet and pretty to make in a hurry – well this is it, it's my cheats version of a Marshmallow Slice!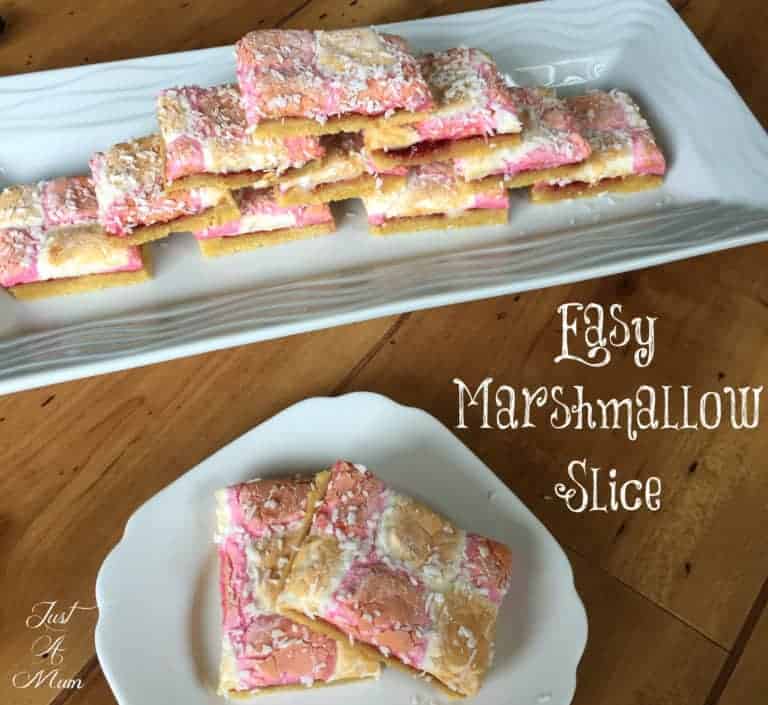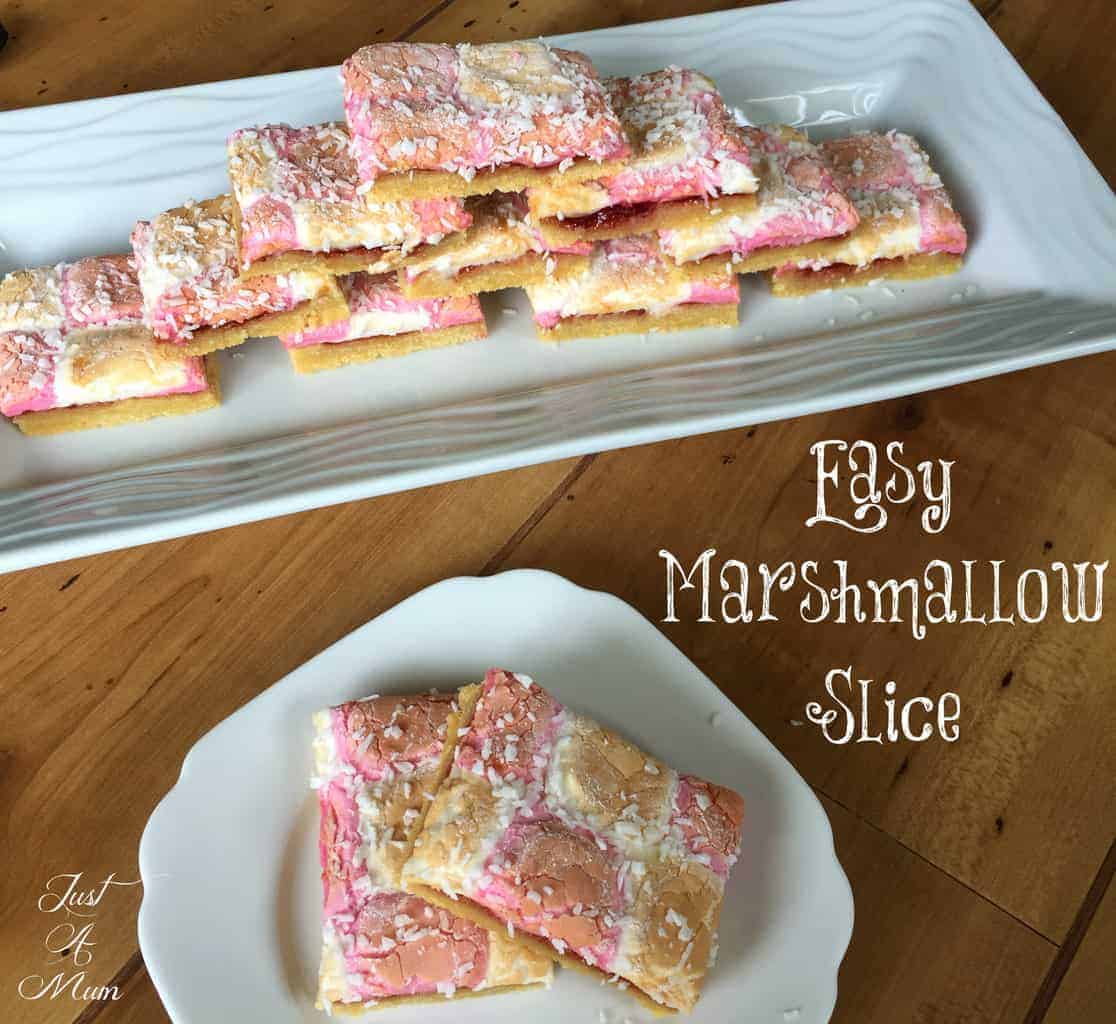 This Marshmallow slice is so easy you can whip it up in no time! Despite there being a few steps involved it is baked in under 30 minutes, allow to set overnight and you will have a delicious, cute and sweet treat to share with friends and family.
The idea came to me last night as I was staring into the cupboard hoping to get hit with some inspiration and my hand kept straying to the open marshmallow packet from my last blog post. As I was mindlessly nibbling them I thought yes – what about a cheats marshmallow slice!
I have a BEAUTIFUL version you can find here – with a delicious buttery shortcake and a massive fluffy marshmallow topping that I definitely recommend you try – but in the mean time next time you want a quick treat try this version.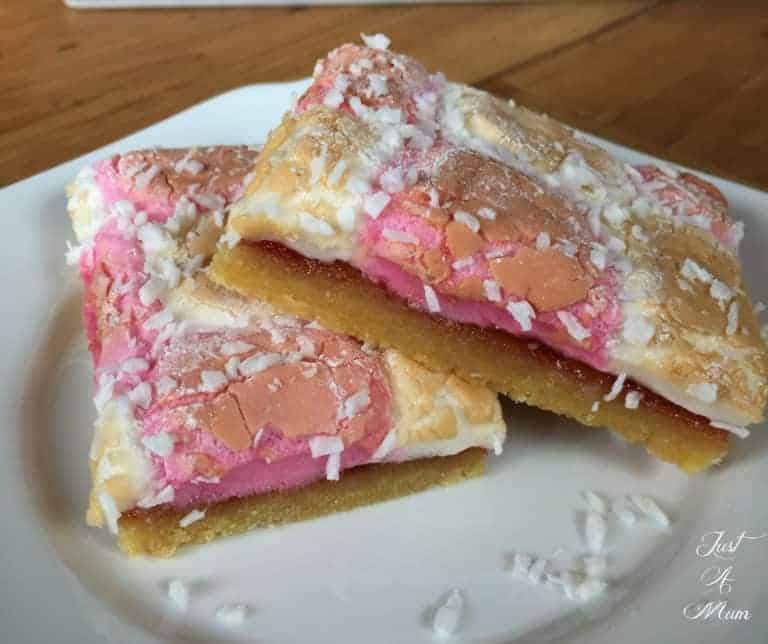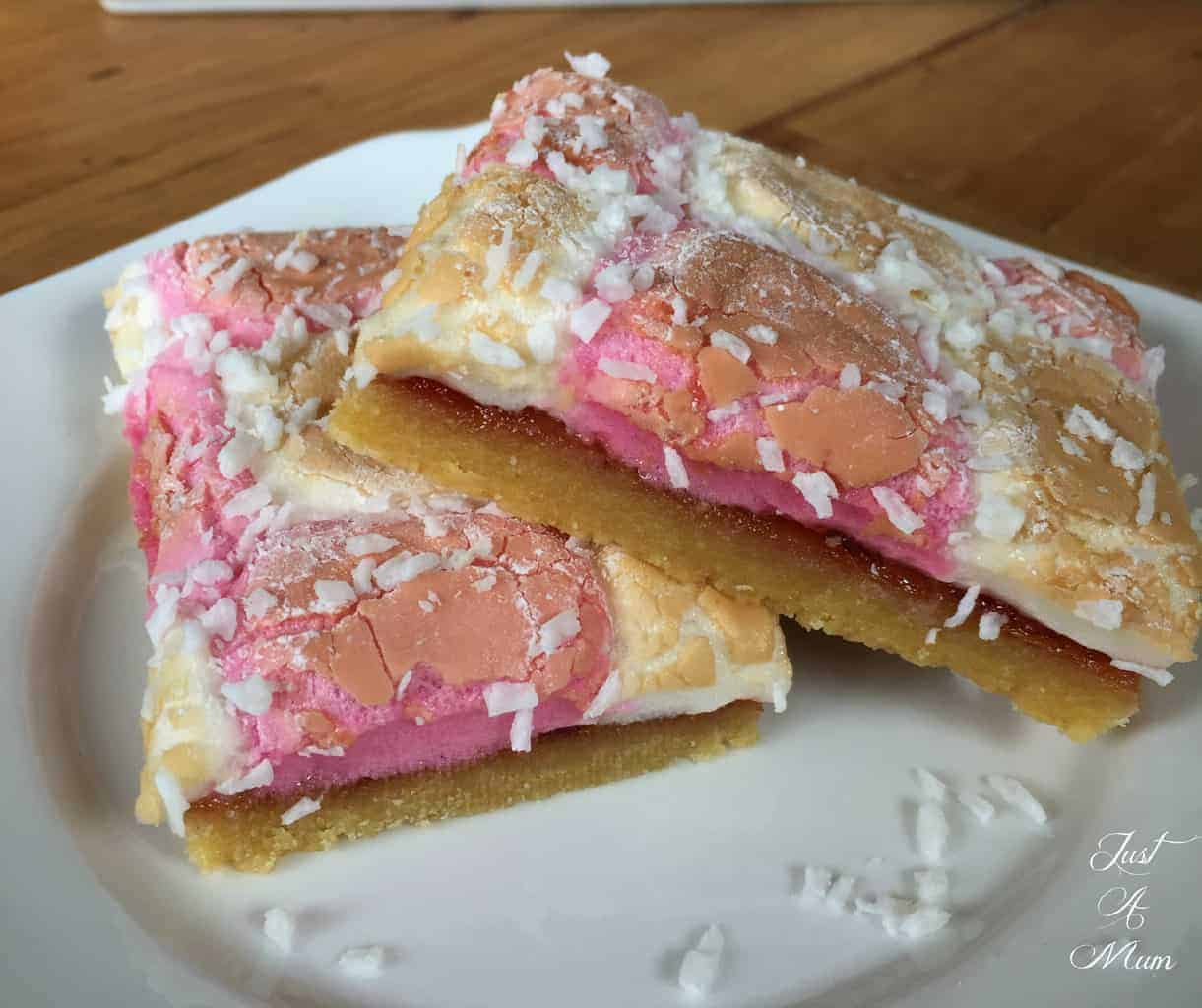 All it takes is whipping up a quick shortbread base, topping with strawberry jam and then finishing off with a packet of marshmallows and a sprinkling of coconut. Be sure to allow time for the slice to completely cool or you can imagine the mess you might end up with when you try and slice it!
I found slicing it to be really easy, I used a large sharp knife and cleaned with hot water and a dry towel between slices.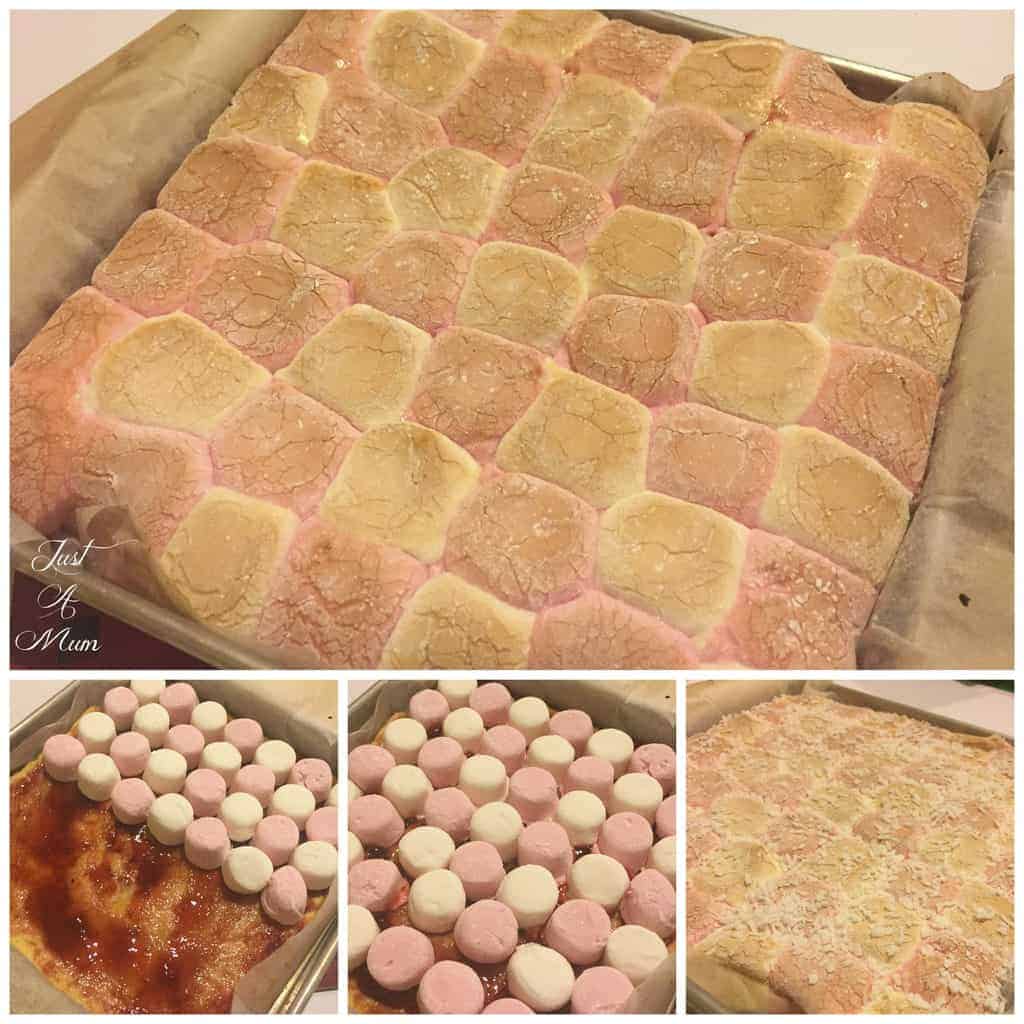 Take care making this one, as you are handling the slice tin a few times while it and the ingredients are hot! Both the base and the topping with rise quite a bit but it settles down once cooled.
So that is all! Check out the recipe below.
So there you have it, quick simple and kinda cool! This slice will definitely stand out among the others at your next gathering.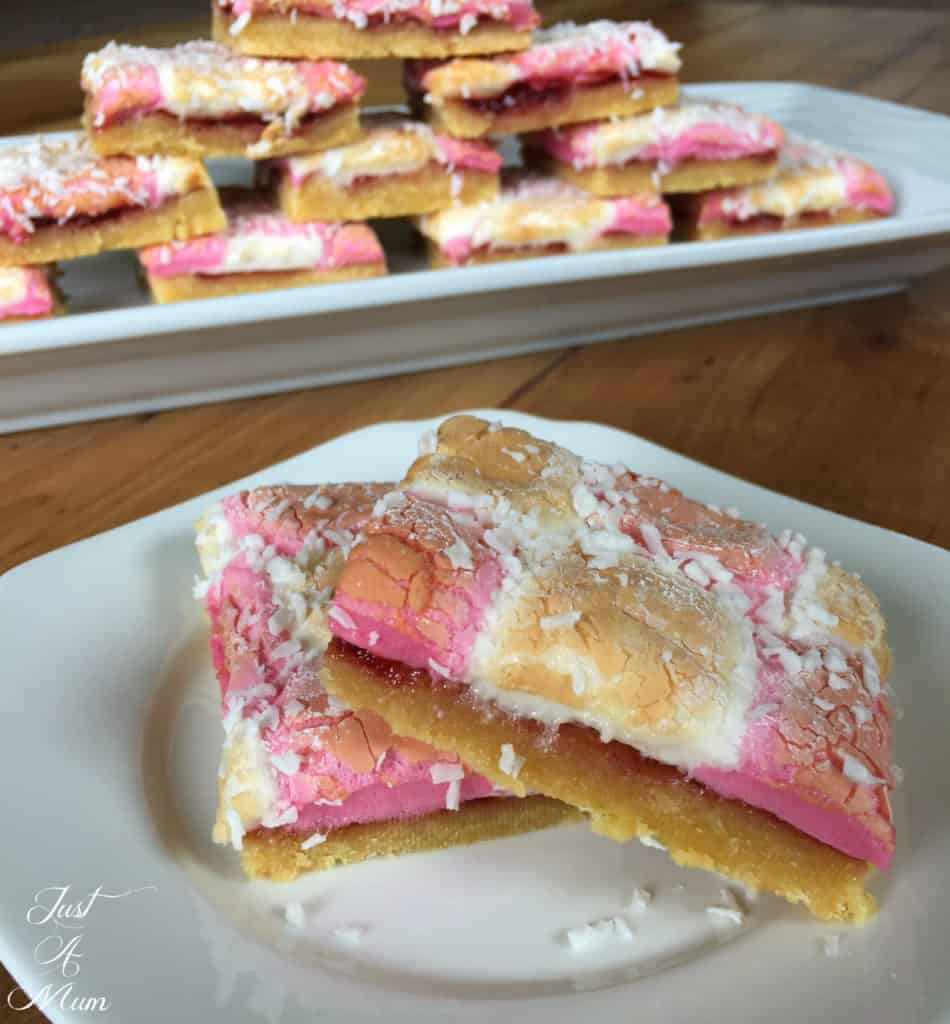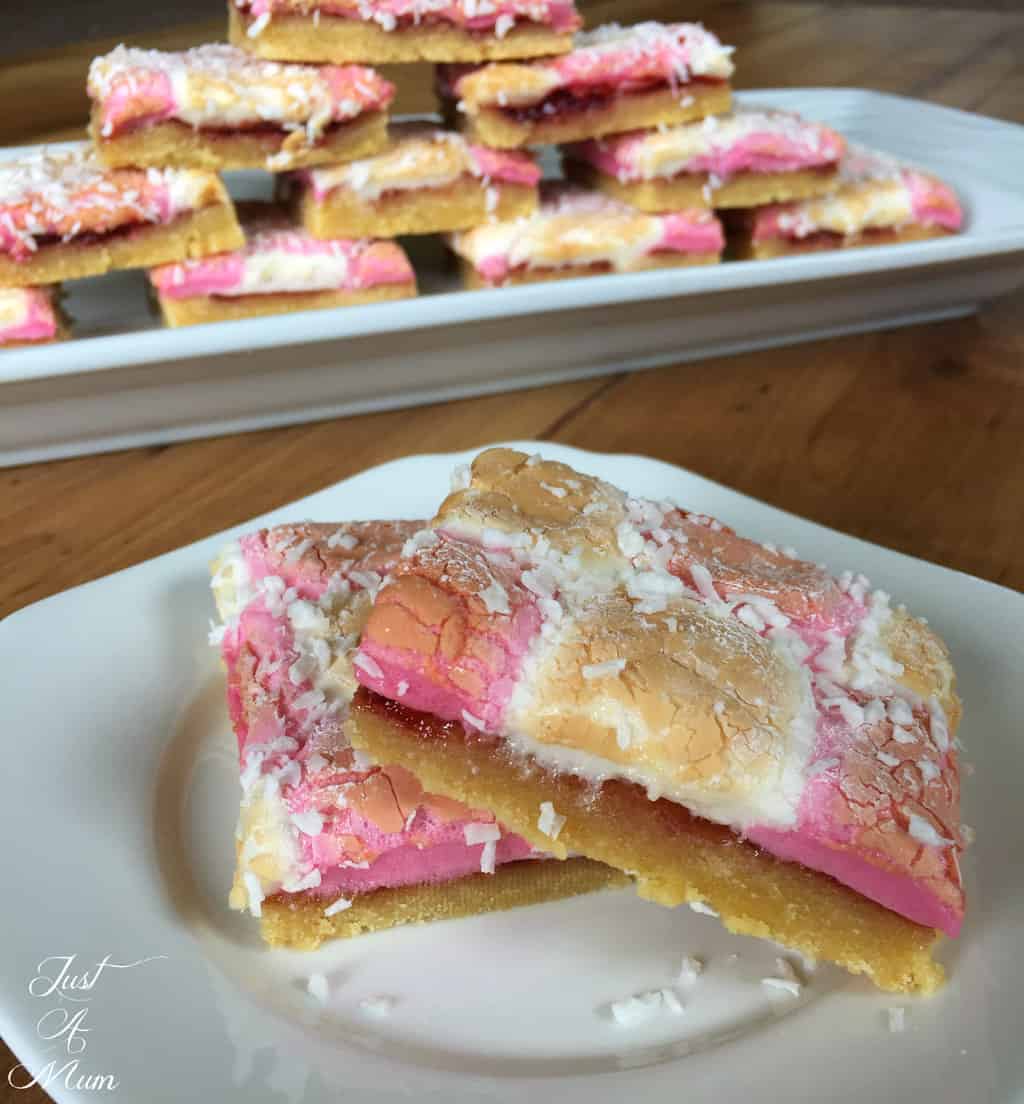 Thanks so much for stopping by to check out this recipe. There are many hundreds more recipes available by searching the above tabs to see what you might like to try next.
You can follow me on Facebook & Instagram and also enter your email address into the subscribe now box to receive each recipe as I publish them.
Happy Baking! Anna