One of my favourite things to do is watch the experts ice cookies by 'flooding' with Royal Icing online. I've always put it in the too hard basket for me to try – but you know what – it was easy and FUN!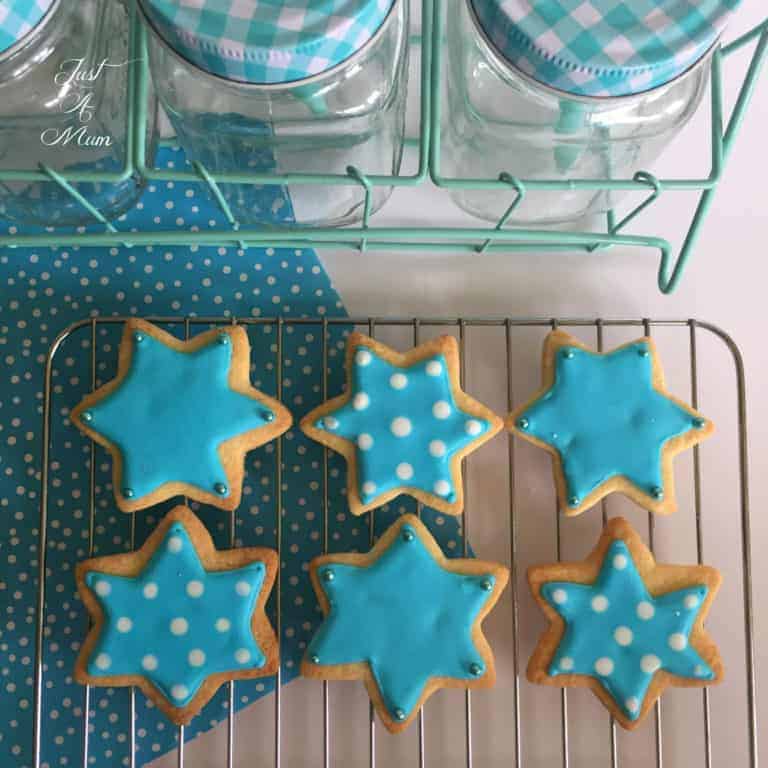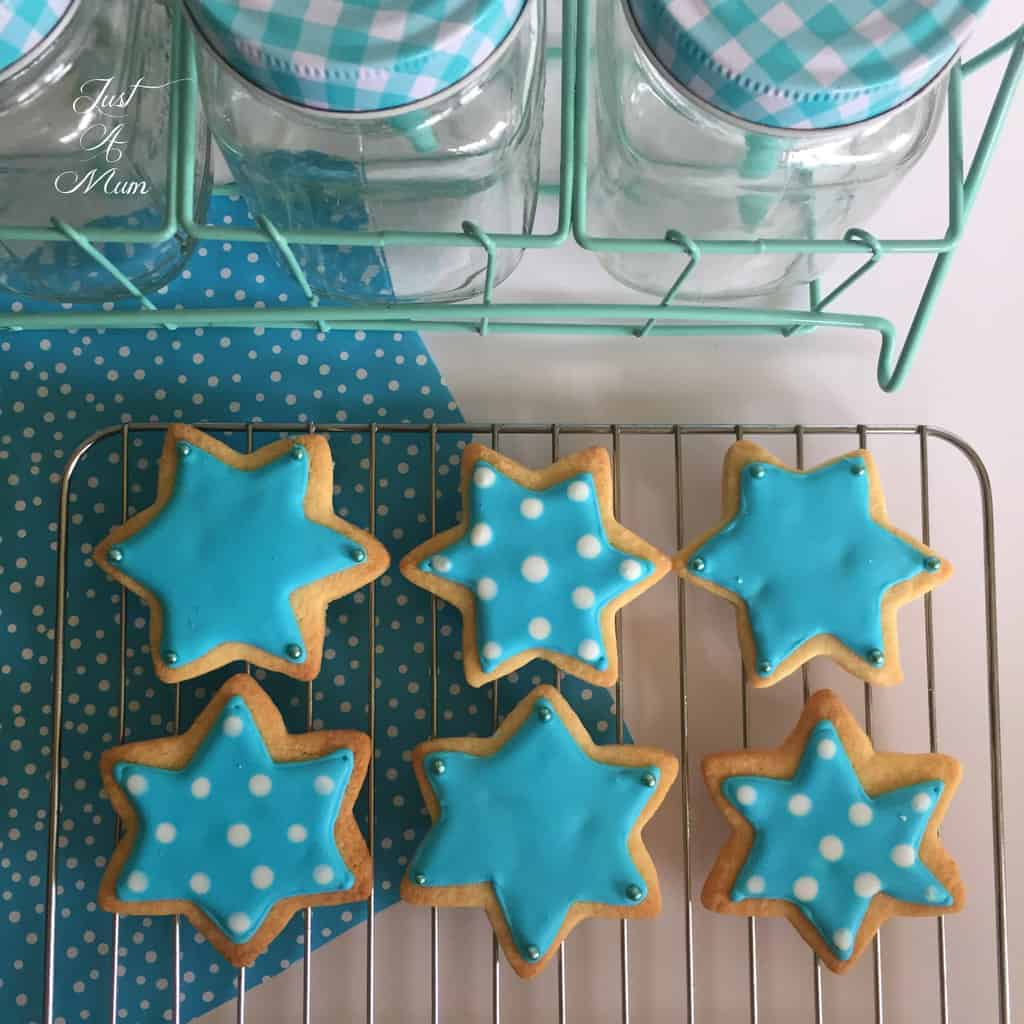 With life so busy these days with kids' sports and school I wanted to hang out with the kids these school holidays and let them create this weird "work" their Mum does – to let them share in creating blog posts. So I armed myself with a few YouTube clips, a basic royal icing recipe and got experimenting! What I learned was that this icing is so forgiving and lovely to work with.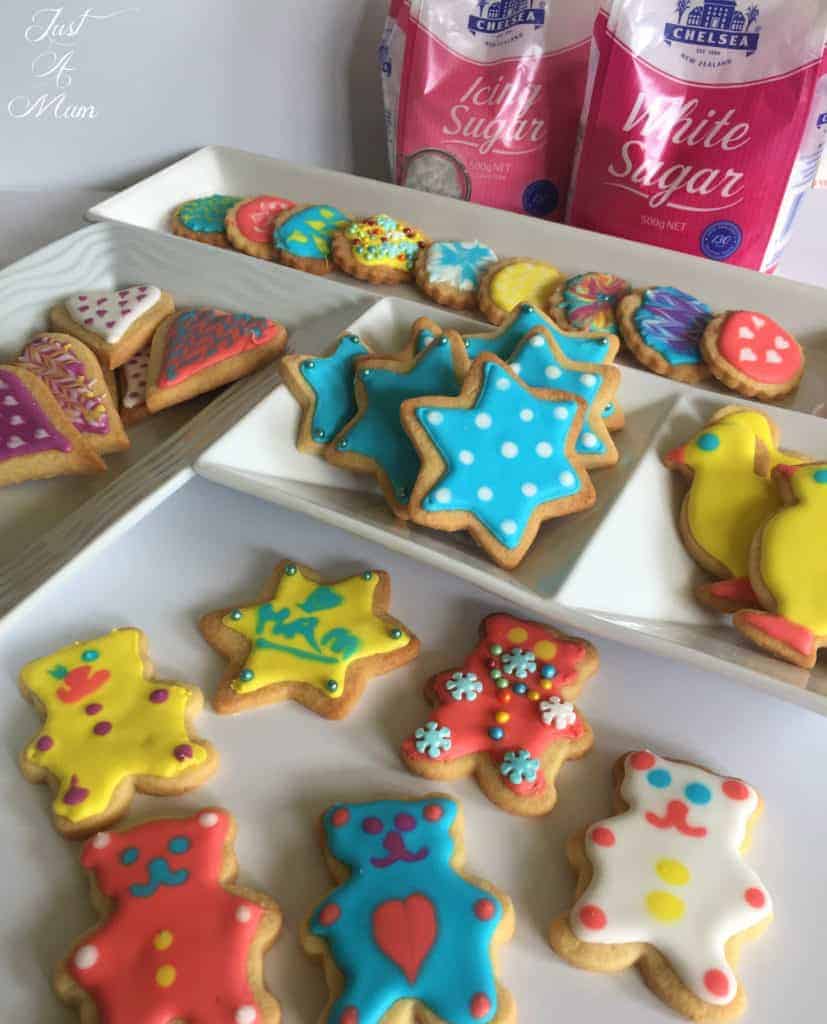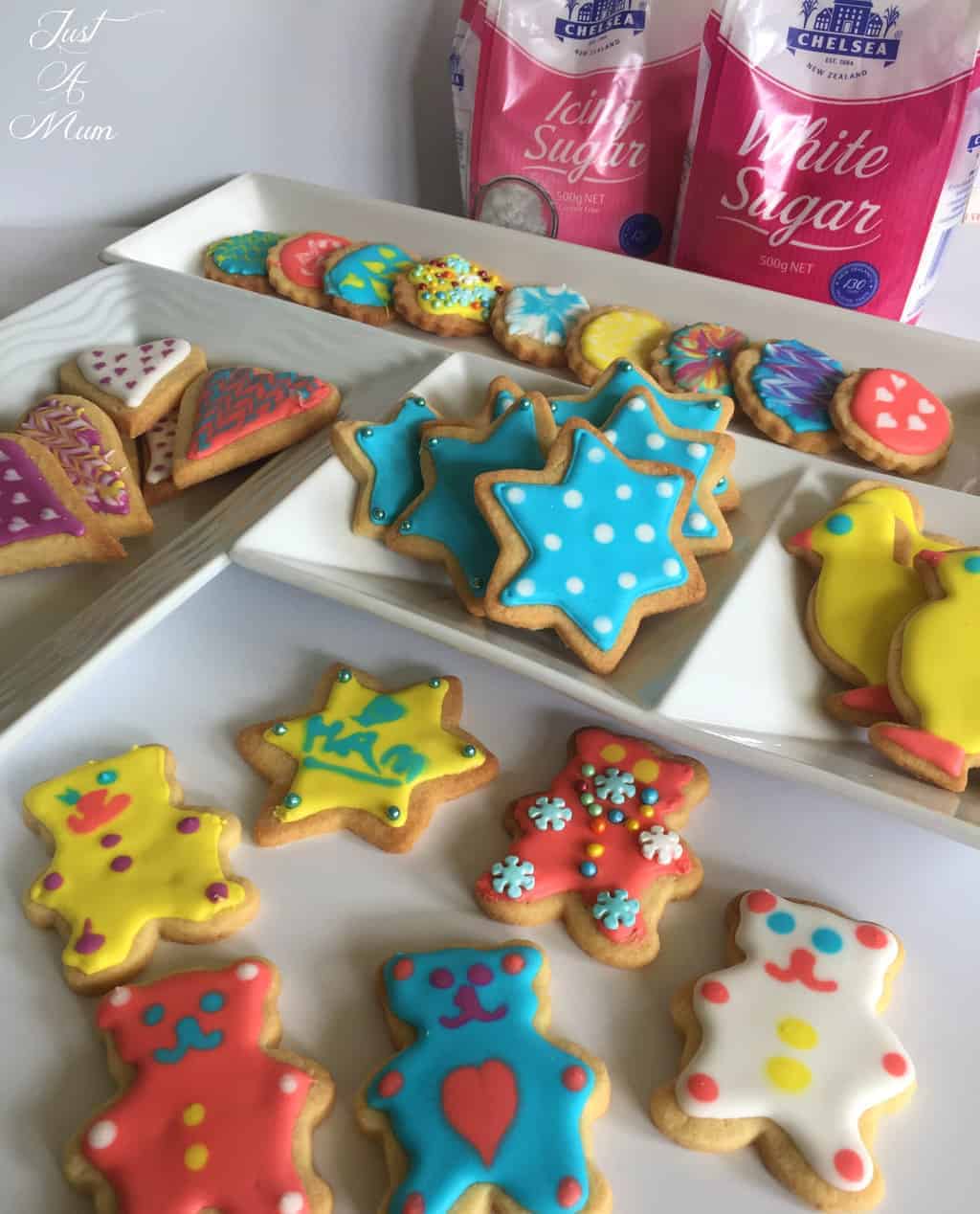 The kids were right into it- I baked the cookies ahead of time (note you need to prep the cookie dough at least 2 hours before you bake them) and then prepared the royal icing, coloured it and popped it into ziplock bags. If things are too hard, fancy tools are needed or hours of setup it just won't happen around here – and in many family homes across the world! – so I've shared a few tips and tricks for you below, and lots of photos so you can enjoy this recipe for years to come.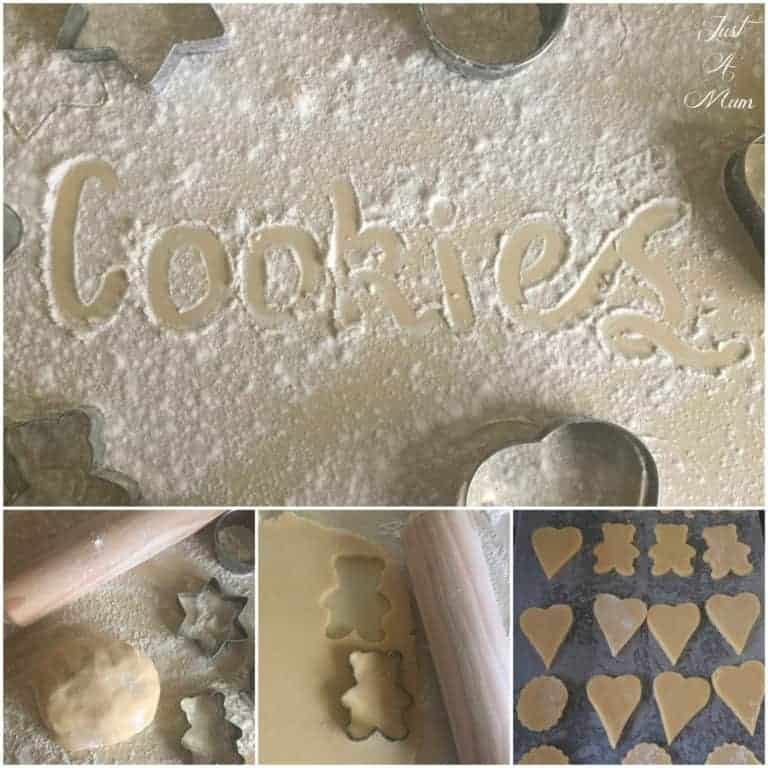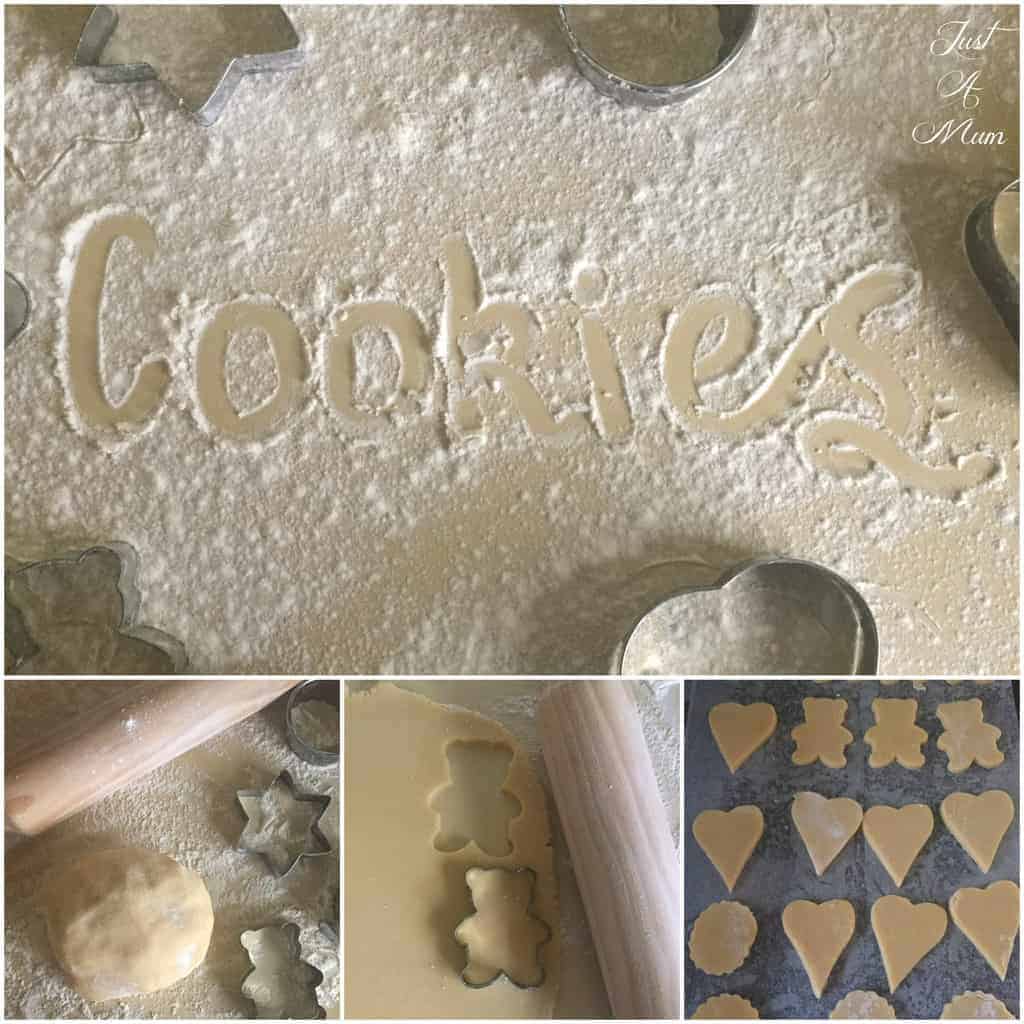 The cookie dough is the first step – this is a lovely buttery cookie and that is so lovely to work with. Some cookie dough can be very fragile and tricky to use but not this one. The important tip is that it needs to cool for at least 2 hours before you work with it, then be left on the bench for 30 minutes before you knead it. The cookies bake really quickly, and then you just need to allow them to completely cool before icing.
The royal icing was the part I was most worried about, but it was really easy to make! There are so many tutorials, warnings and side notes on so many recipes so I just stuck with the most basic one and crossed my fingers. The big thing to note here is that I have used a recipe that contains egg whites – as you may know there is a risk in using raw egg whites as it may cause illness for those on restricted diets. Please note this recipe is not suitable for pregnant women. There are alternative recipes using meringue powder so, if you are concerned, seek those out first. Our eggs were lovely and fresh, and given how much raw cookie dough gets eaten around here I wasn't too concerned!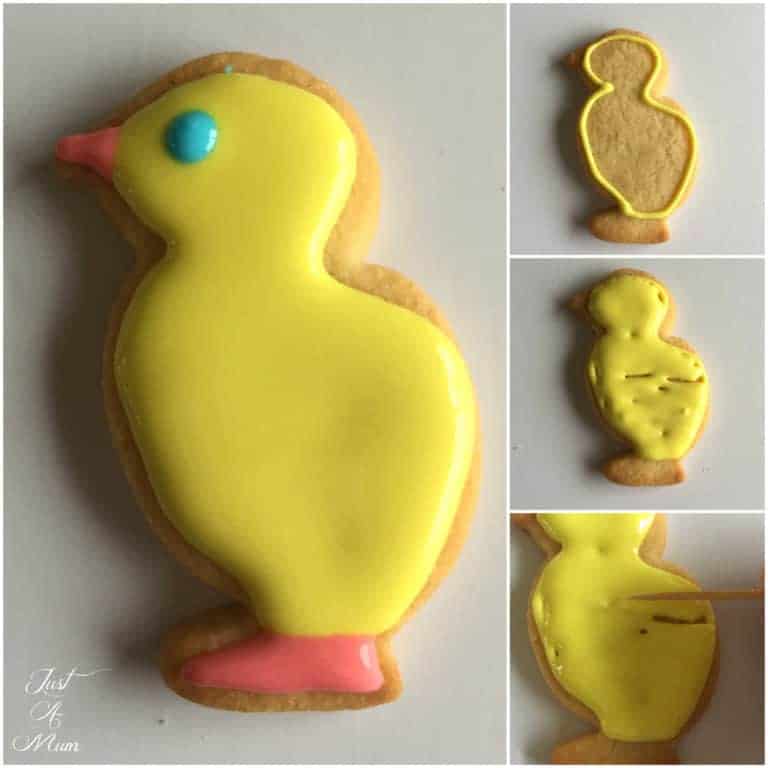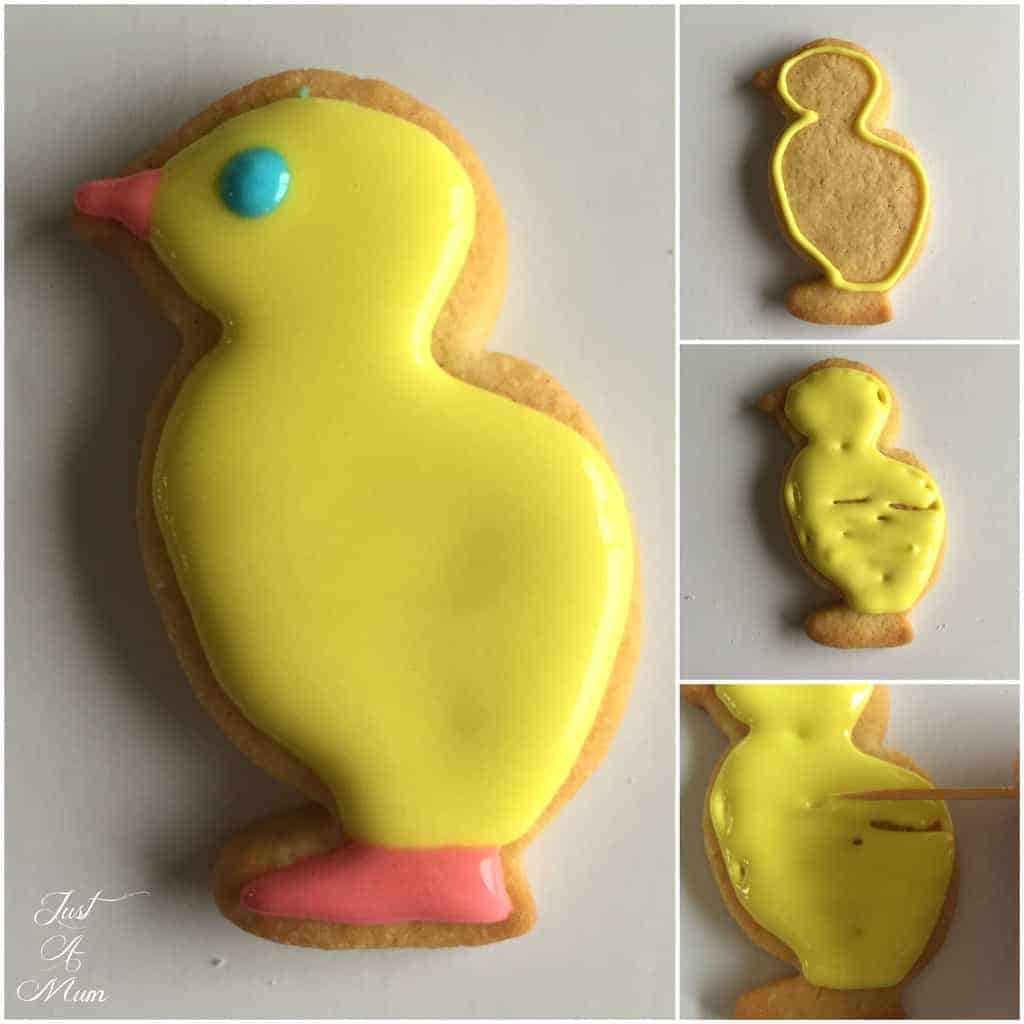 Simply whip up the egg whites and lemon juice with some beautiful soft icing sugar until you have formed soft peaks. I then used small bowls to divide the mixture needed for each colour, added half a teaspoon of warm water at a time and stirring in between. I wanted to use my Royal Icing to do a technique called "Flooding" so I needed it to have what they call a "15-second consistency", meanings that the icing drips back onto itself it will smooth out within 15 seconds. To test this, simply hold up a spoonful of icing, dribble the icing off the end and watch it fall back onto the icing in the bowl and dissolve until smooth within 15-20 seconds. It sounds tricky but since you are adding so little water each time I got the hang of it in no time. You then colour it – gel colours work well as they do not change the consistency – and then add the icing to a small ziplock that has the tiniest corner cut of it – like less than 1mm! Very tiny, so I could use this for piping, then I repeated with the remaining colours and white.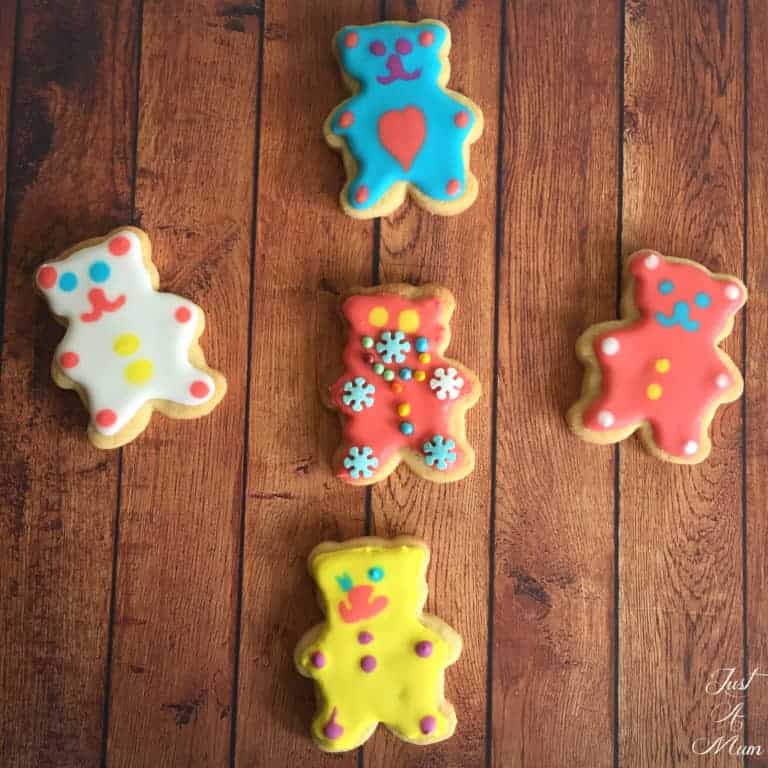 So there you have it! It is up to you to use whatever shapes you have in the house and let your kids and yourself have fun. The lovely part of using Royal icing with a 15-second consistency is being able to flood the cookie – you simply create a border around the cookie in the shape you desire, then begin to fill the shape, using a toothpick to smooth any holes. Give the whole thing a good shake to settle the icing, then while still wet you can add more detail. With a few more shakes it all settles down to give a smooth finish when dried.
These dry best overnight, but if the little ones can't wait then taste testing is definitely allowed.
Please find below the recipes I used, feel free to ask any questions if you are unsure, use these simple recipes and techniques to have some fun with the kids. Remember – Chill the dough for AT LEAST 2 hours.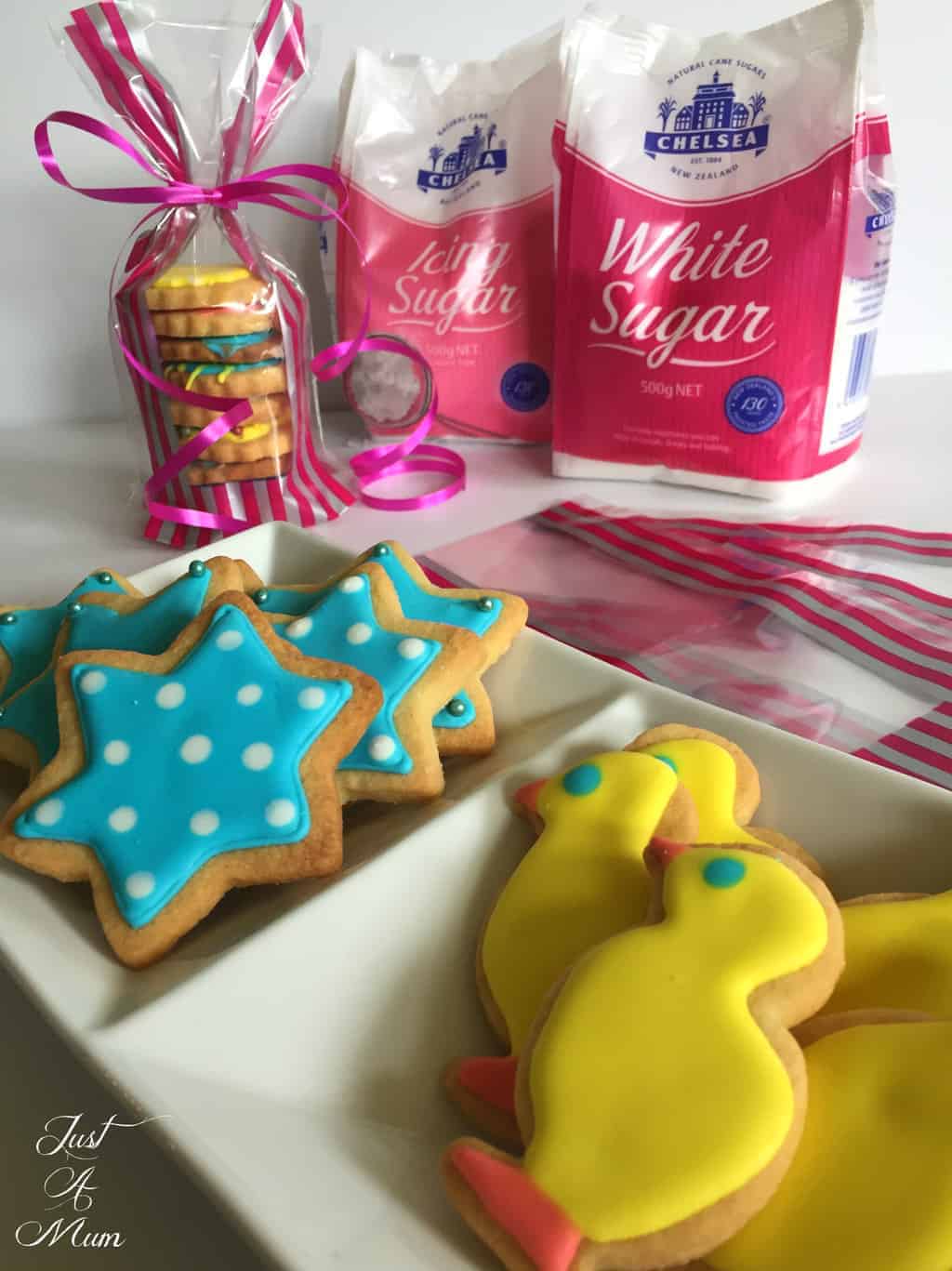 Sometimes baking needs to be a bit special, or a bit time consuming to make it fun again. This certainly hit the spot with the kids and I. They just loved being given the freedom to create and, since this icing was so forgiving, they could simply add more icing and more fancy swirls until they had created their own masterpieces!
Thank you for stopping by to check out this easy fun recipe, you can follow me on Facebook and Instagram.
Happy Baking!
Anna 🙂