I am often told I should apply to be on a cooking or baking show….let me tell you now that it would be the WORST idea in the world for a million reasons lol. I am quite sure the TV watching public does not want to see me dropping an entire container of sugar on the floor or upending a just iced birthday cake on the bench – you know the things I ACTUALLY do that don't show in my beautifully edited photos 😉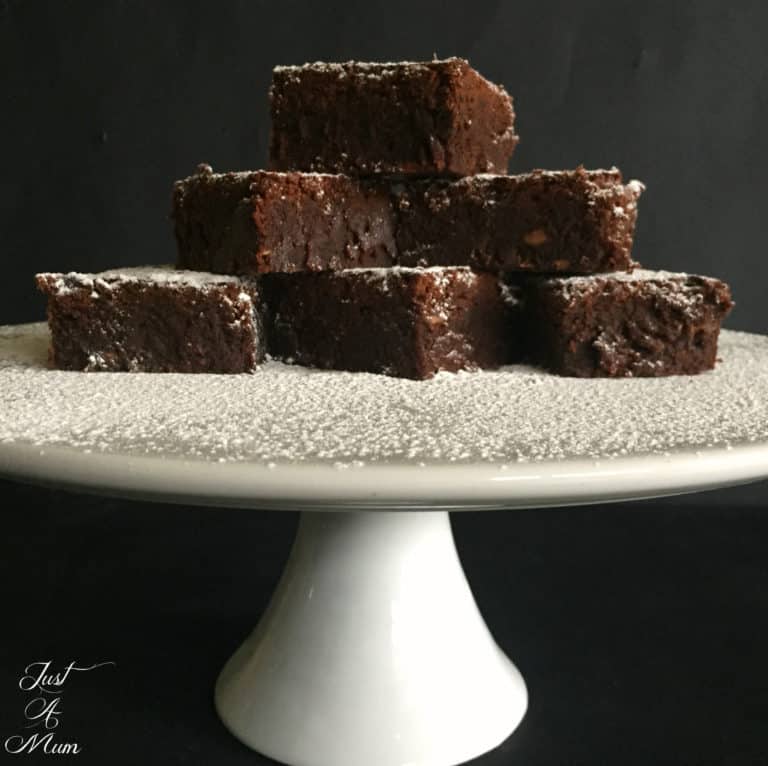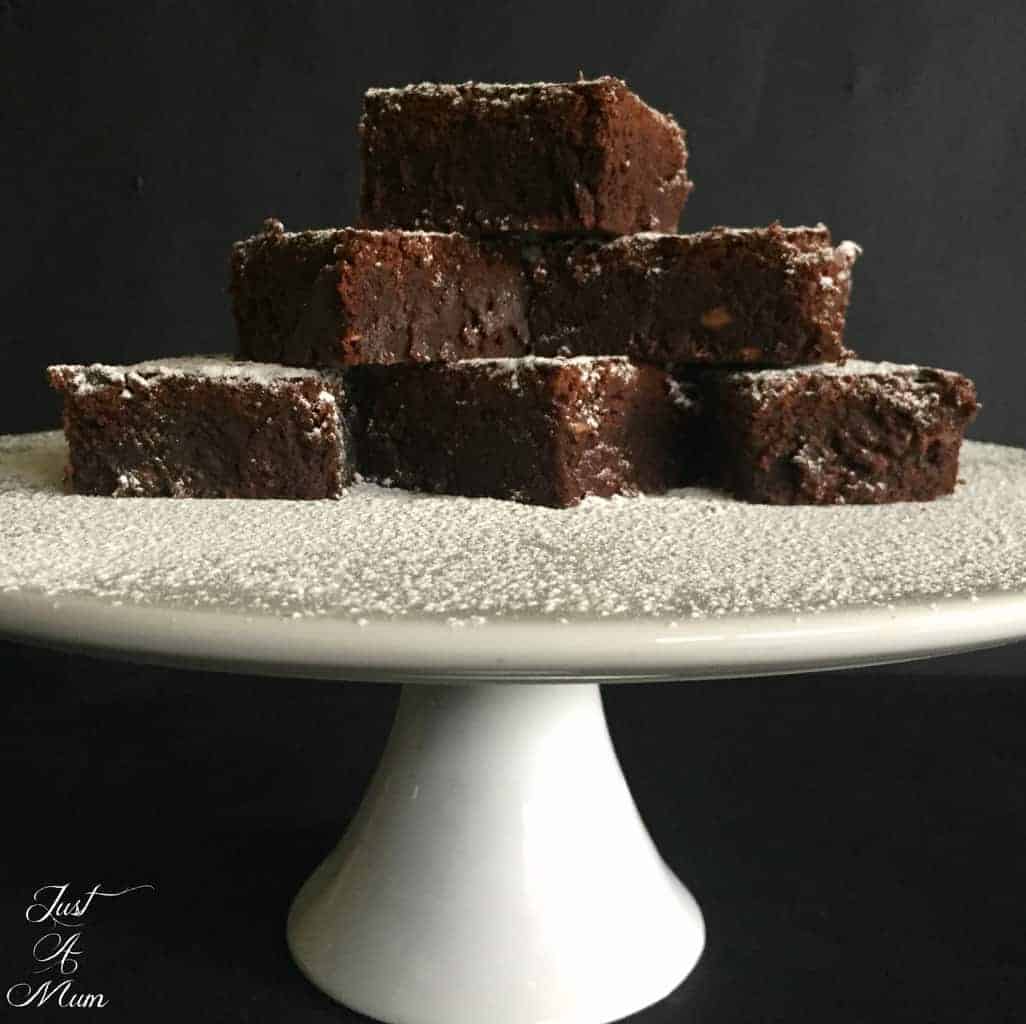 Who's watching Masterchef Australia this season on TVNZ 1? I have been loving this season, the contestants are so genuine! I love that they refer to who is the best HOME BAKER – not professional chef. Although looking at even just the early dishes I think these guys have more skills in their little finger than I do overall! I think we always wish we could cook that well or present those beautiful dishes. I love the guest judges, especially this year as I saw that Nigella Lawson was going to be on! You know you've made it when the world knows you by your first name only. As many foodie fans will know Nigella is appearing on Masterchef Australia and I am more than a little excited! I am quite sure every home baker would secretly love to make baking look as elegant, decadent and down right glamorous as she does.
These contestants are ALL about keeping their cooking space tidy – let's be honest, for me most of the time baking is using every dish in the house, covering myself and all surfaces with as much flour and cocoa as humanly possible and praying I counted the cups of flour right! Not to mention those dishes…..ugh! There is a very good reason I will never be able to apply to this show…..well maybe more than one reason. But today I was to step up and bake something from my baking idol, the Domestic Goddess herself, the queen of foodie glamour and sensuality……Nigella Lawson. It was time to up my game!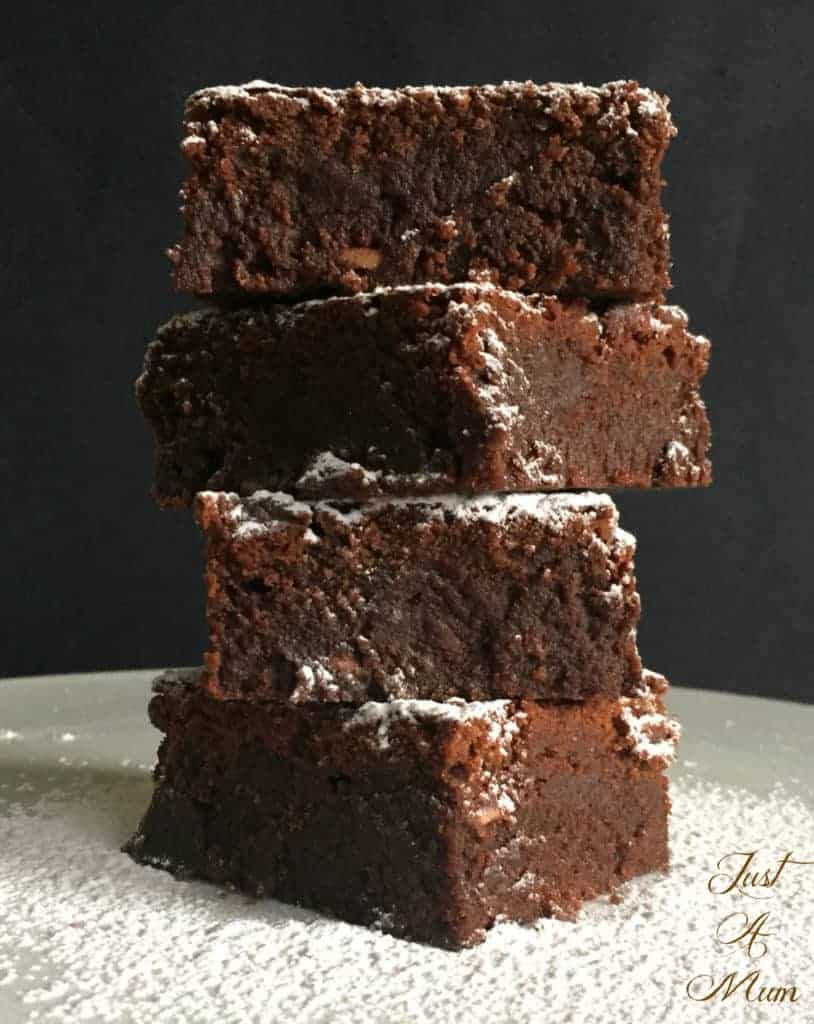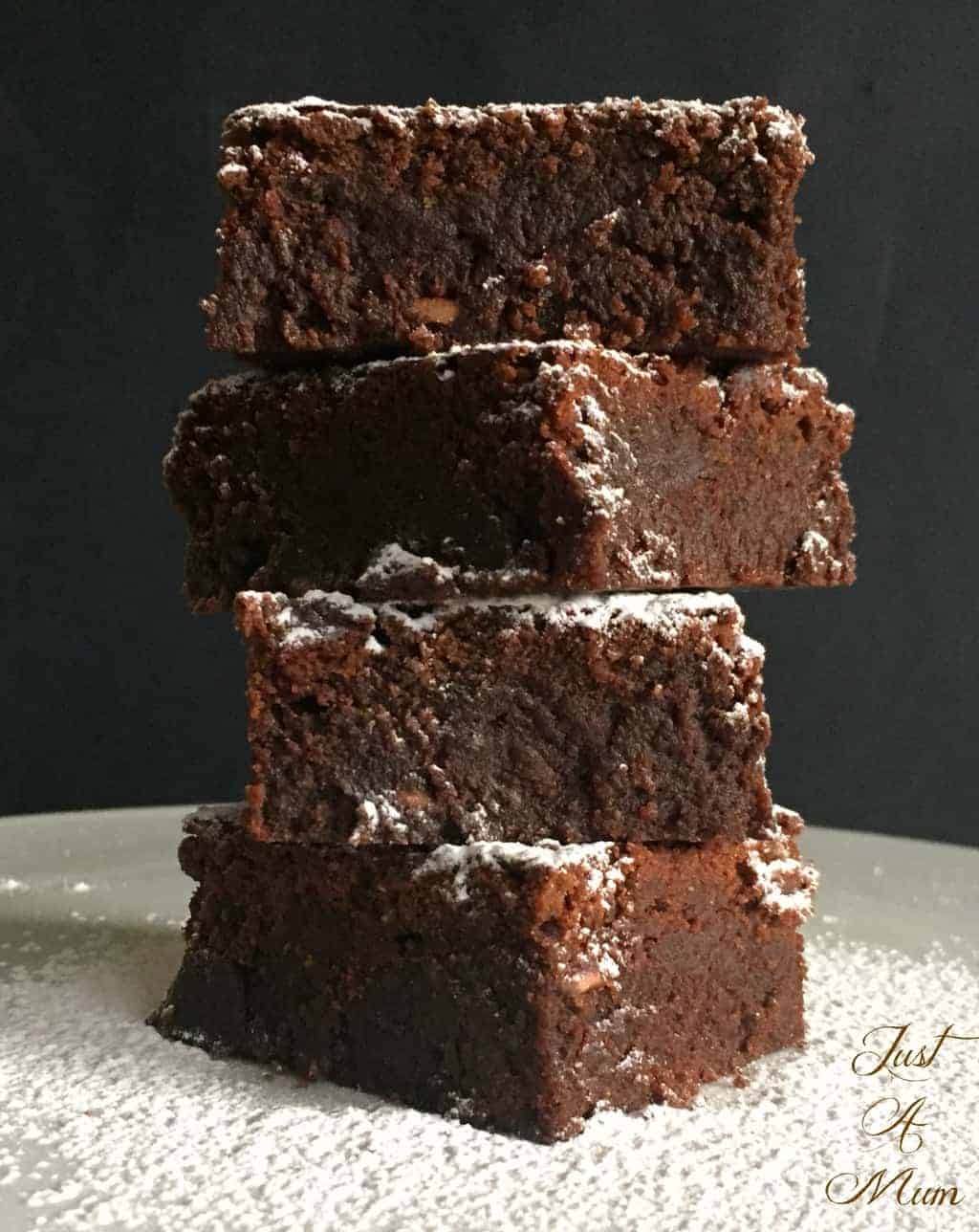 I absolutely channeled by inner Nigella when I made this recipe. I noted the silky ribboning of the melted butter and chocolate, the divine glossiness as I poured it akin to dark satin floating in the breeze. I gently folded the flour and salt into the hot melted chocolate with a gentle caress. I marveled at the tiny chocolate drops and how gloriously decadent they were gently sprinkling into the batter one by one……. You see what I mean, Nigella makes baking sexy!!
I am so delighted to share this recipe with you. It is not every day you get to share a recipe by one of your idols so I hope you enjoy this one as much as we do! I'm loving Masterchef Australia and have been hanging out for Nigella to appear, she is so genuine and warm. If I was to ever appear on this show she is the one celebrity chef I would not be too intimidated to meet! Well maybe just a little……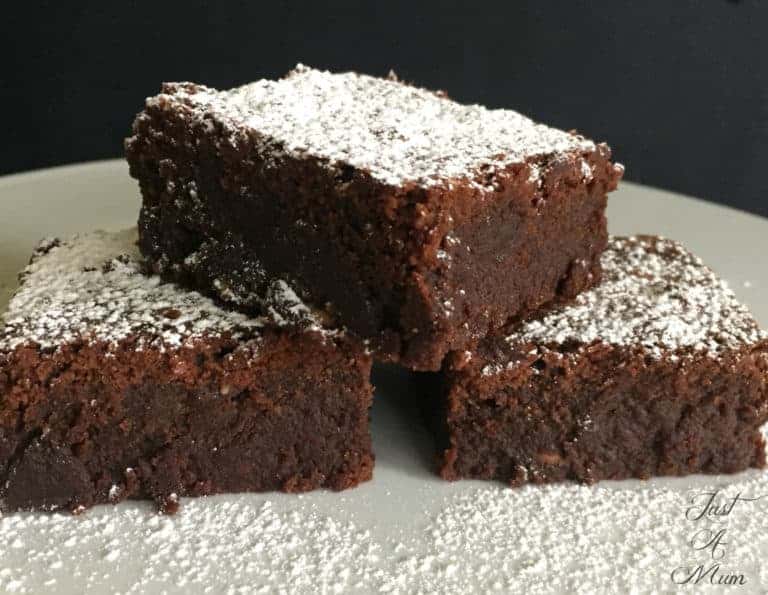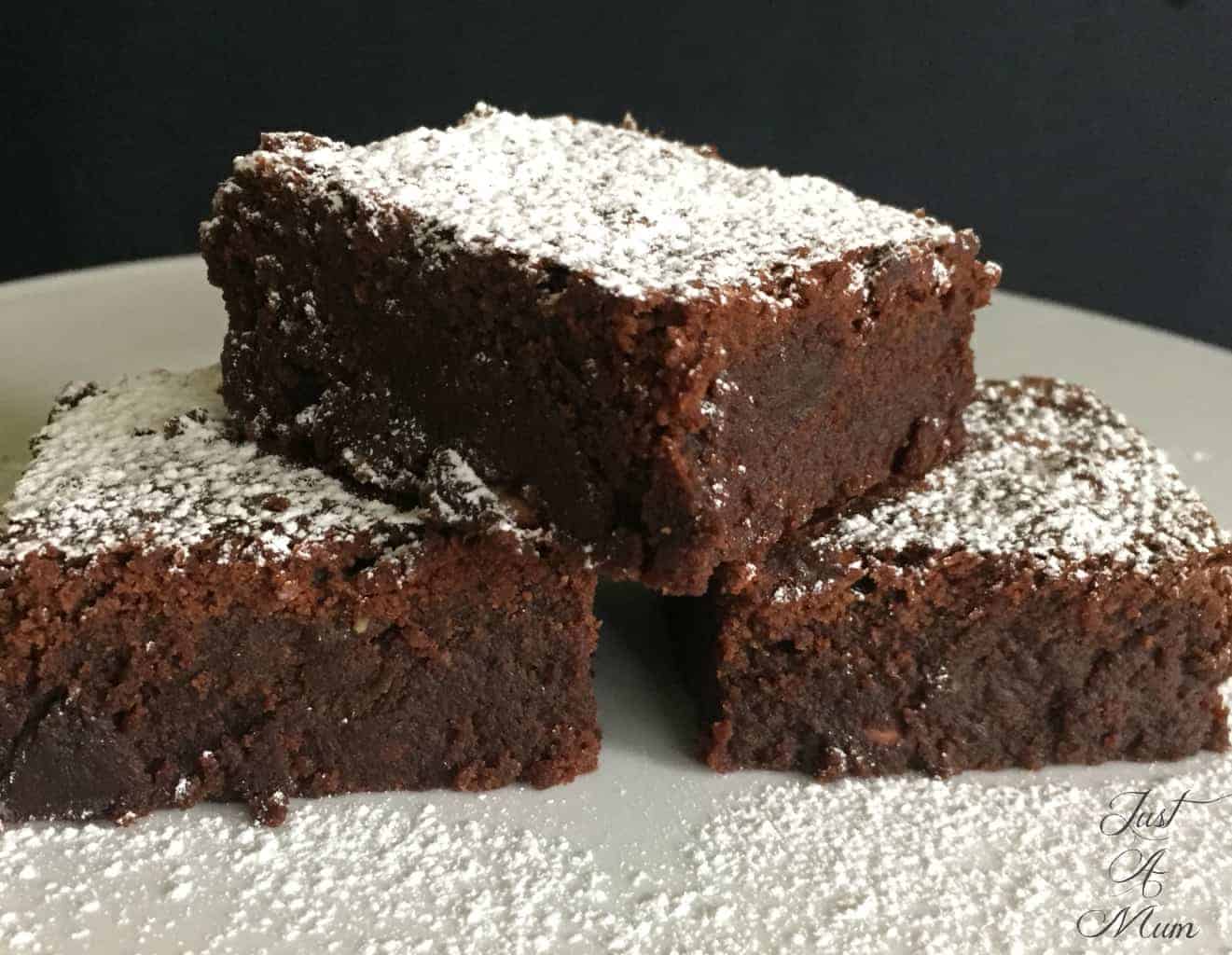 The recipe is, in classic Nigella tradition, absolutely transcendent. Dripping in chocolate with both lots of dark chocolate in the base and the addition of white and dark chocolate drops. Lots of butter, eggs and all the usual brownie suspects, this is not diet food. This is a divine treat from one of my favourite foodies!
The recipe, although packed with delicious ingredients is a gloriously simple one. Enjoy the process of baking and creating something decadent and delicious for your friends and family. I have amended the recipe to show the metric measurements. Also if you like a gooey brownie cook for just 25 minutes or so, if you like a moist dense brownie bake until the knife is wet (maybe with crumbs) but not wet batter, up to 5-10 minutes more. Check often.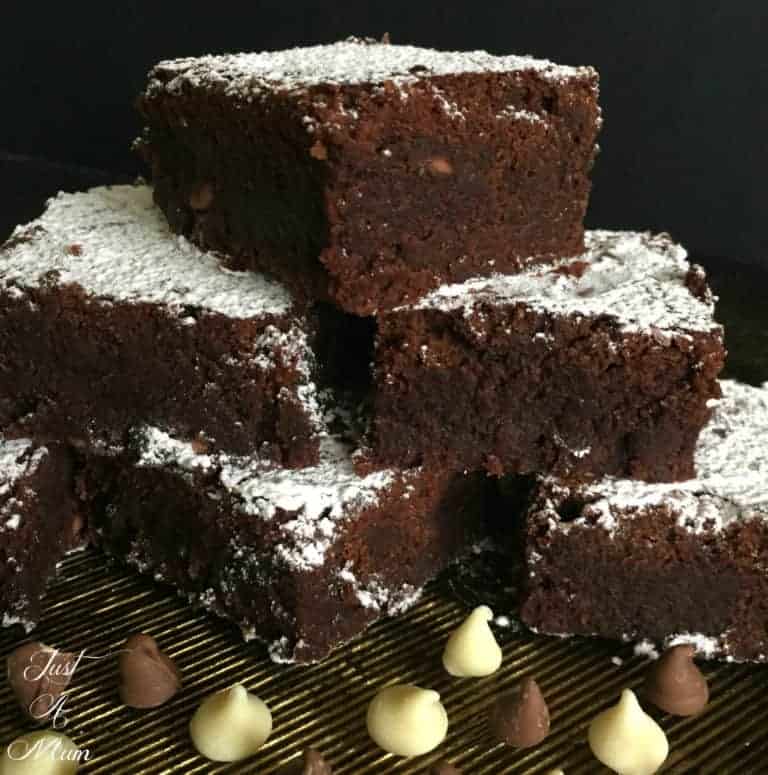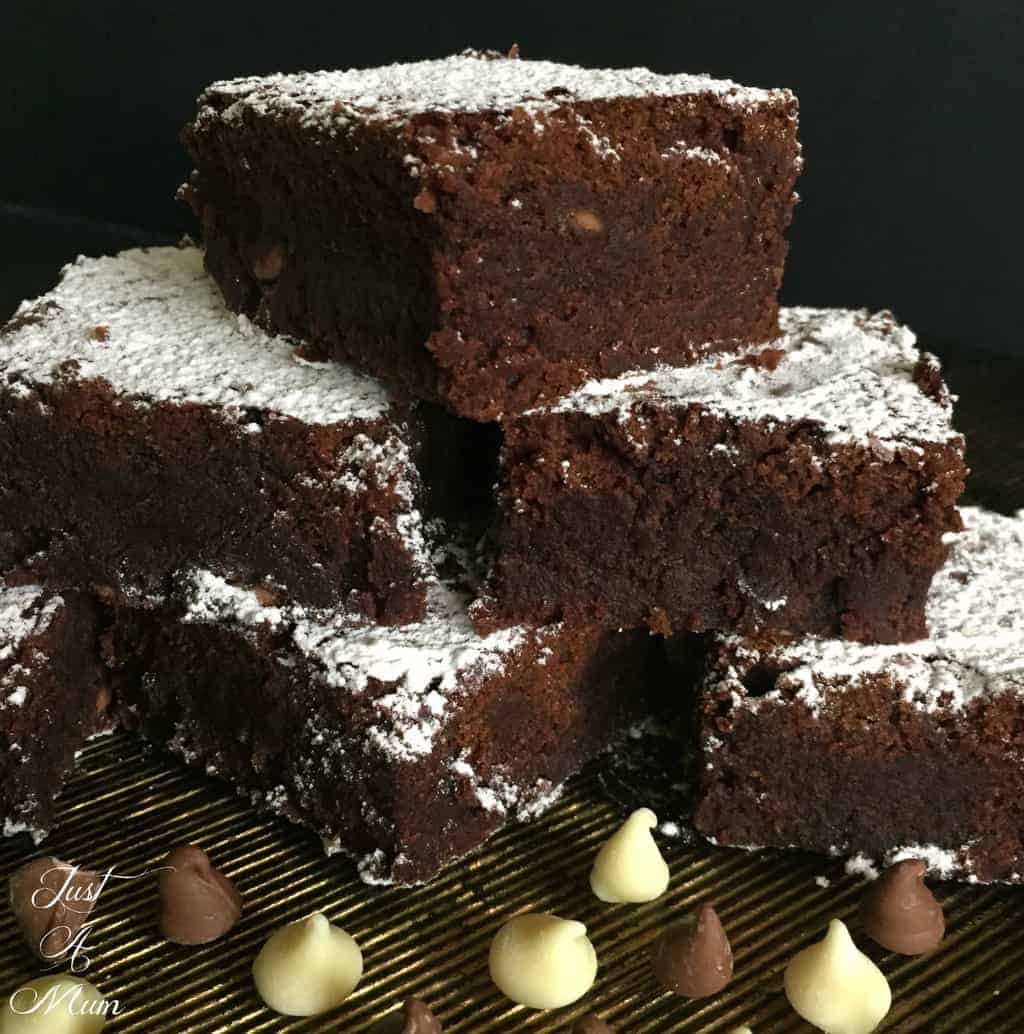 As you can see it is a beautifully simple recipe, no fancy mixers or beaters necessary, and the flavours are to die for! My extra chocolate bits melted into the mixture but a higher quality would not – roughly chopped white chocolate from your favourite brand would be divine!
Thank you so much for stopping by to check out this delicious Nigella Lawson recipe, you can find so many more of Nigella's beautiful recipes elsewhere on the web! Be sure to check her out NOW on Masterchef Australia series on TVNZ 1, and follow me on Facebook & Instagram for more deliciousness 😀
Happy Baking, Anna.