No bake slices are among my favourite recipes, so easy but packs a flavour punch, and this Caramilk version is delicious
With the news from Cadbury that Caramilk is coming back for good has been met with much excitement. For me I love using it in baking, it is a basic chocolate with no nasties and brings in a gorgeous flavour. Plus it is lovely to work with.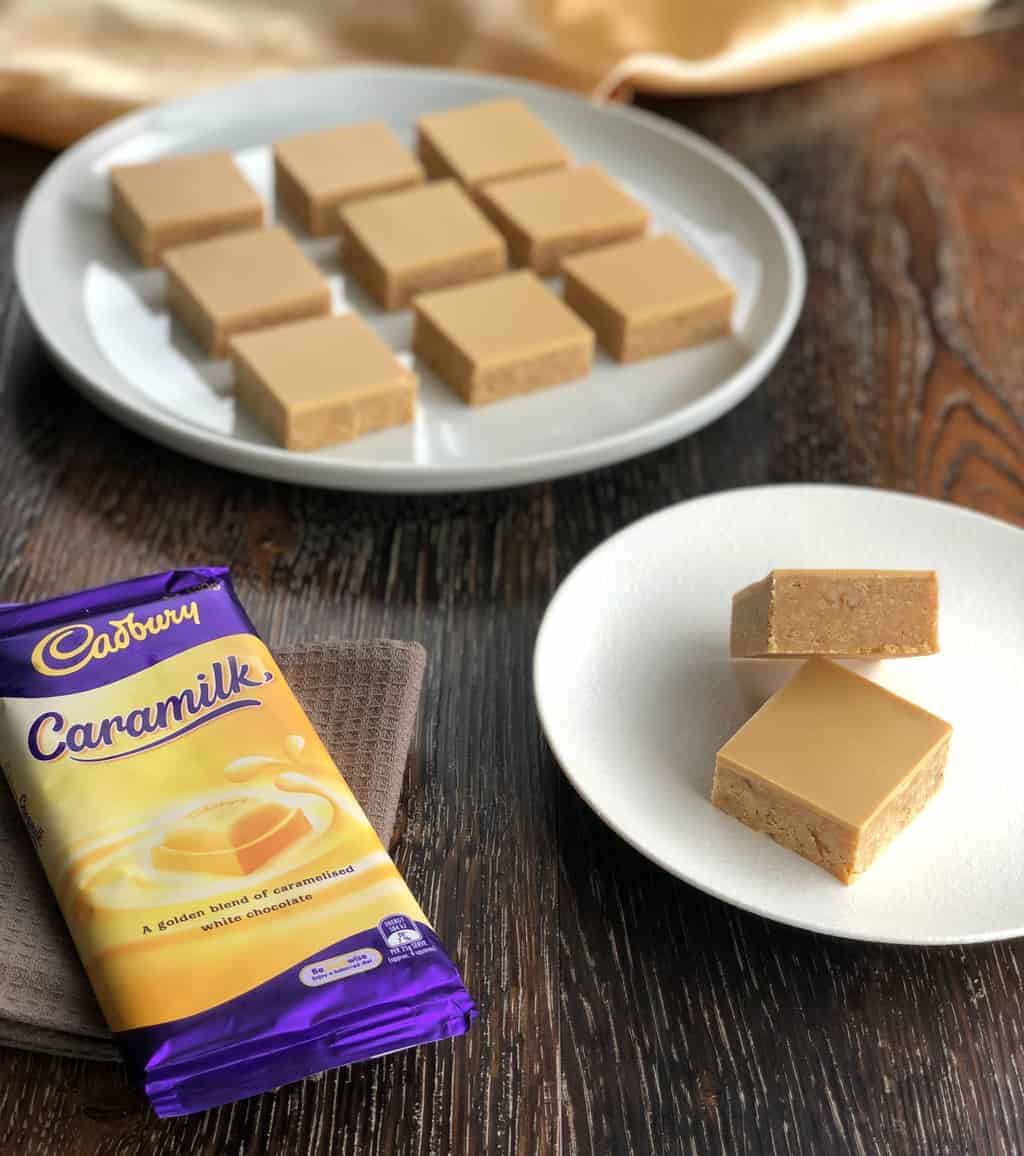 No bake slices are easy and quick to make, simply combining a biscuit base with the melted ingredients of chocolate, butter and condensed milk. For this one I have included coconut and walnuts to give it a little more texture and flavour. The Caramilk is creamy and rich so it is a lovely base recipe to add texture to. What else would you add?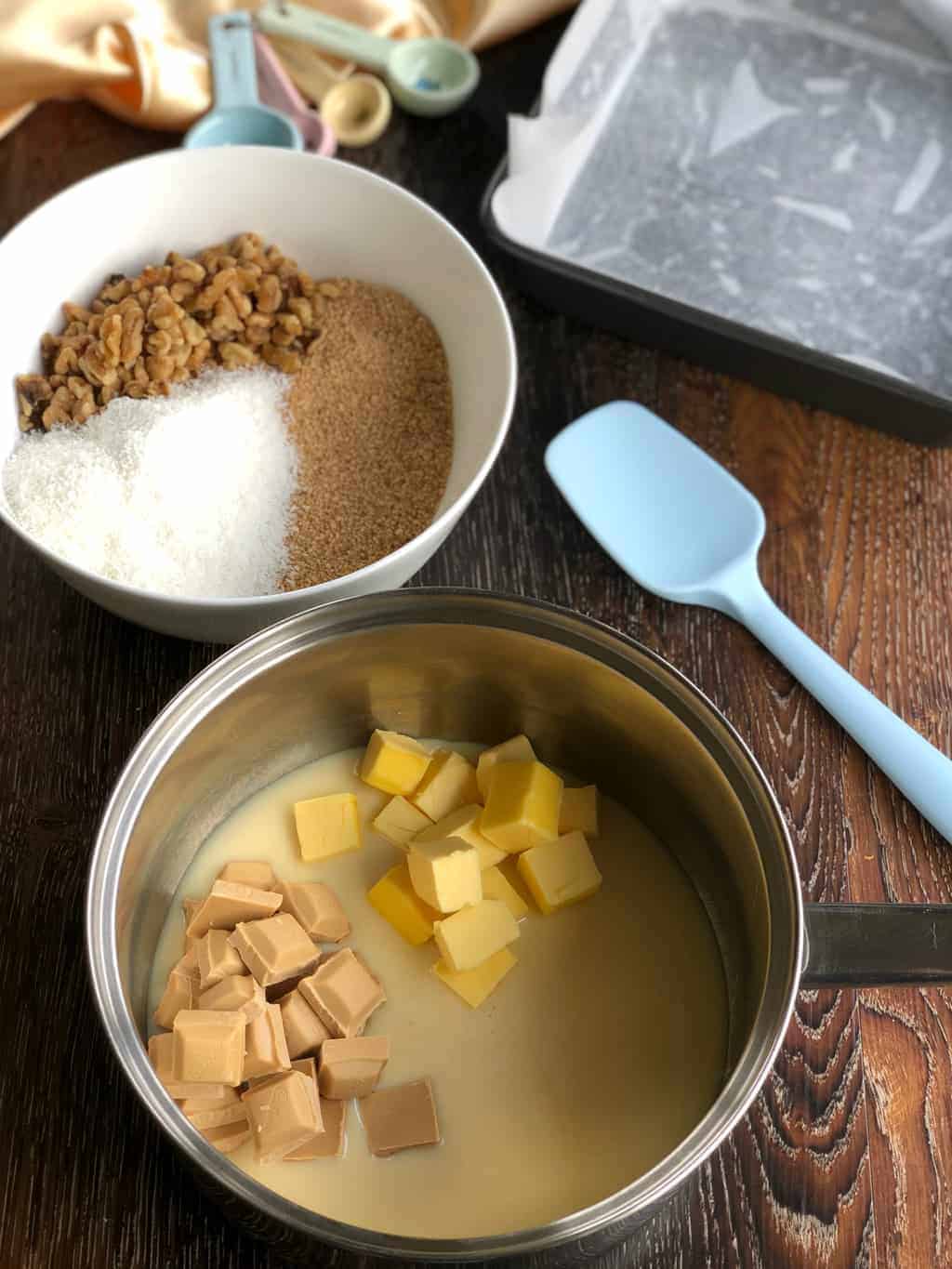 According to my sources at the always reliable Wikipedia, Caramilk was sold in NZ and Australia in the mid 1990's before eventually being stopped. It is a caramel flavoured white chocolate. In 2017 it was released in New Zealand and everyone went crazy to get their hands on some.
You could find it in Australia occasionally but at times it was 30 times the recommended retail price!!! Again they bought it back in early 2018 on limited release. After a lot of requests it is now to be a permanent flavour in the range, available in both New Zealand and Australia. Which is great news for all fans…..now do you think they could also bring back snifters and tangy fruits???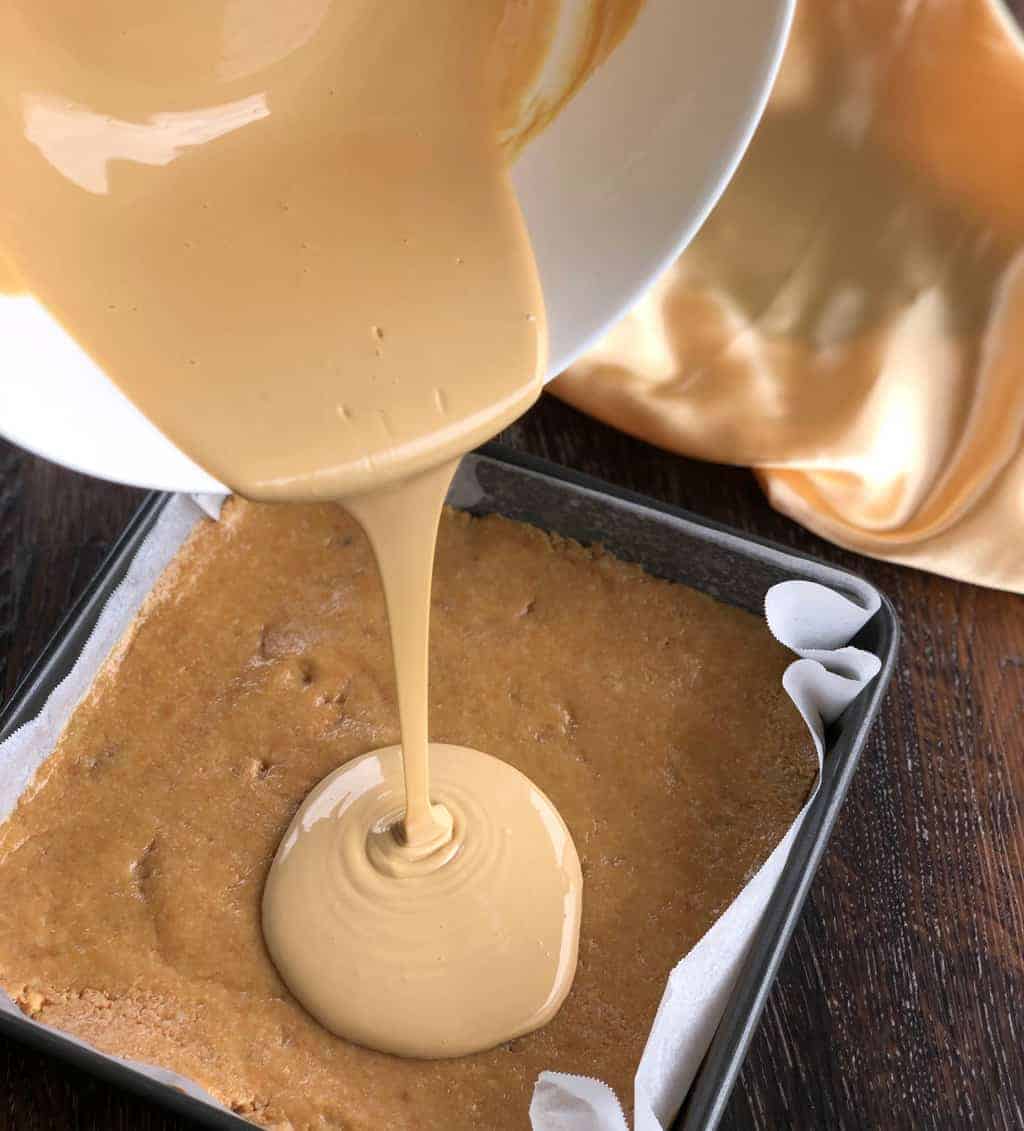 Once you have prepared the base, allow it to chill while you prepare the topping, which of course is more Caramilk. You use two blocks to create this recipe. For any chocolate topping the trick is to add a little oil to the chocolate, this gives it a lovely gloss but more importantly it ensures that when you slice it the topping doesn't crack. The other trick is to allow the slice to return to room temperature before slicing if you have time.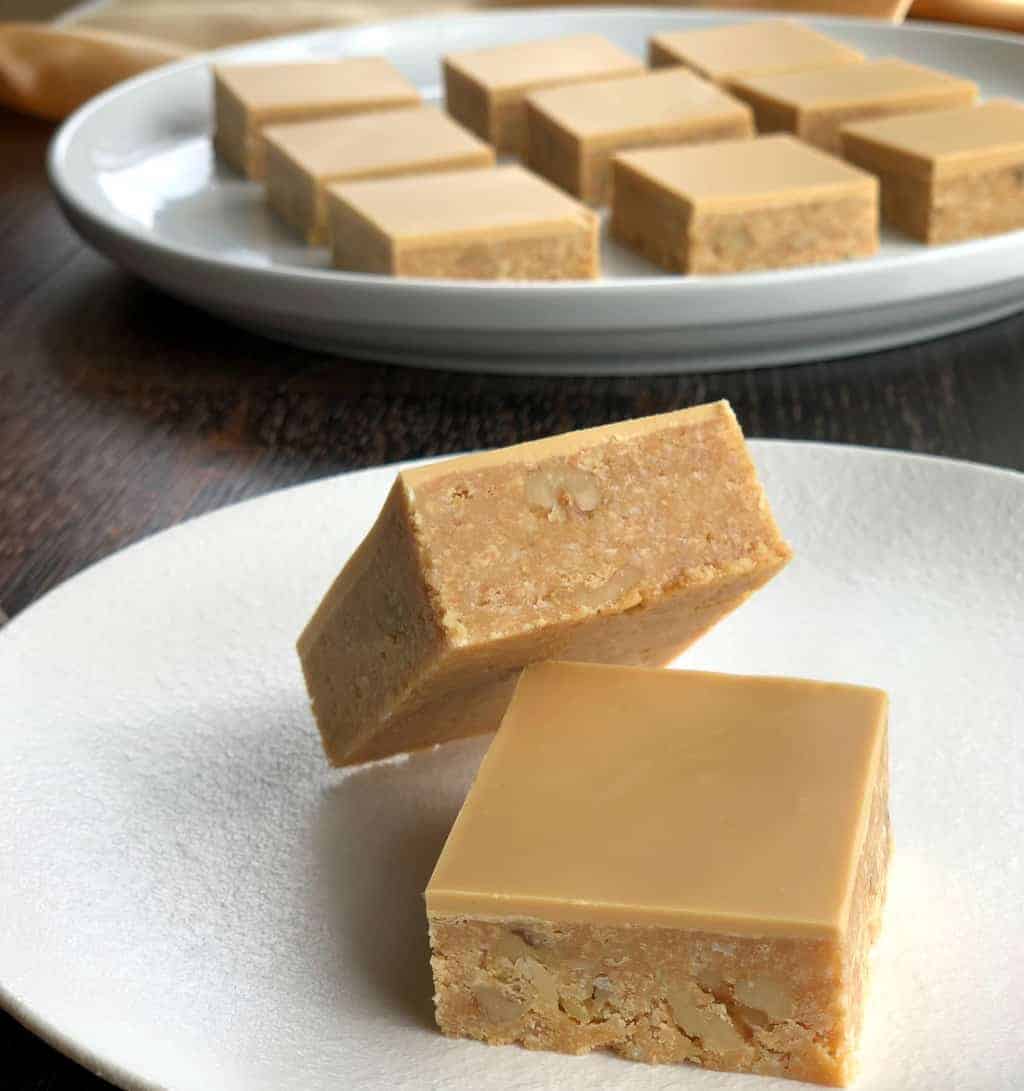 If you love Caramilk recipes then be sure to check out these ones too, simply click on the title
And now onto the recipe, what else would you like to see me try with Caramilk?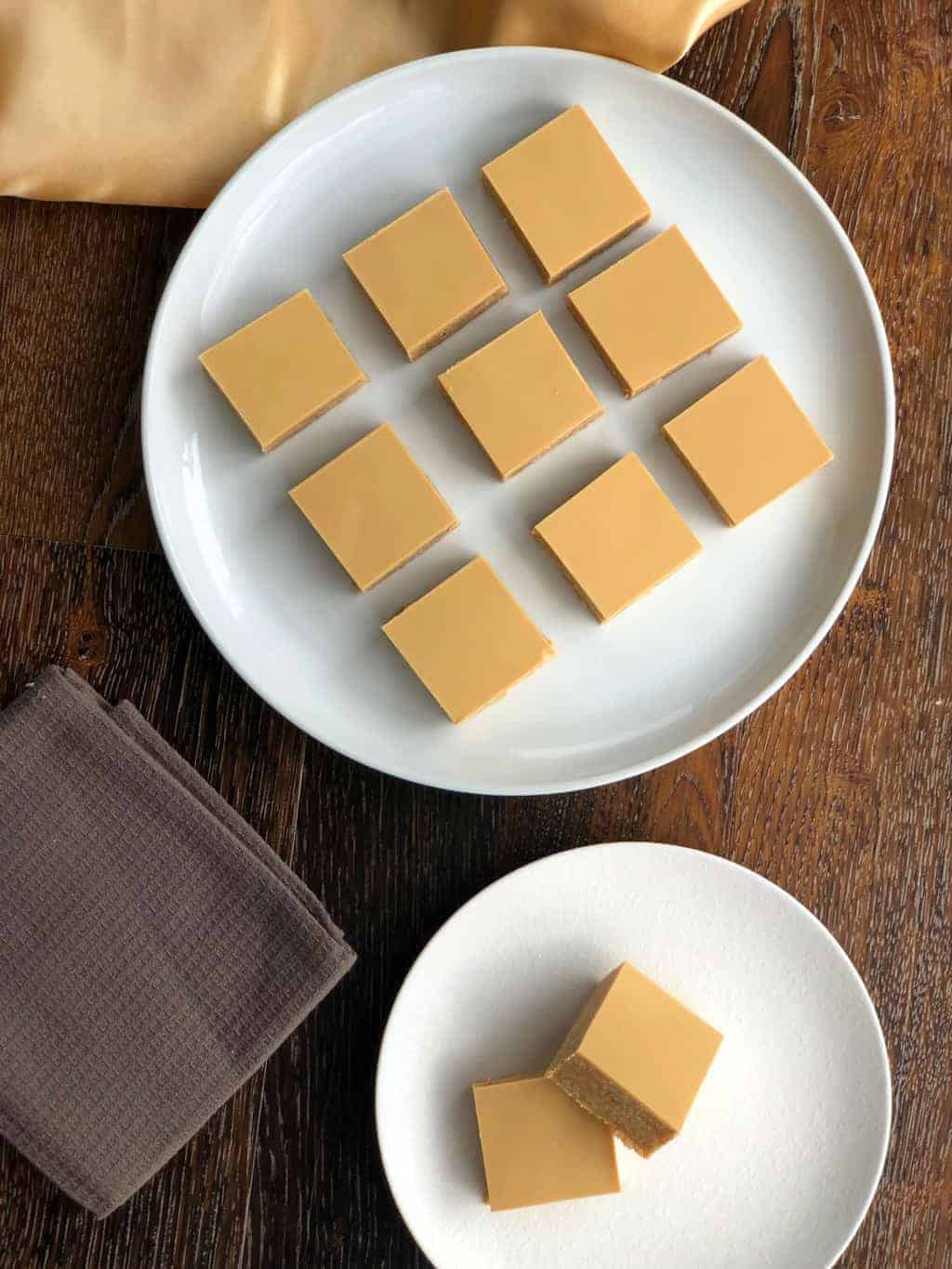 So it is as easy as that! I hope you enjoy this recipe and check out my other Caramilk recipes while you are here. There is something for everyone.
Thank you so much for stopping by to check out my latest recipes on my blog. If you are not already be sure to follow me on Facebook or Instagram for more deliciousness, and you can register your email in the subscription box below to receive all my recipes as I publish them.
Happy Baking
Anna