This is a simple variation of one of my most popular recipes. This One-Pot Brownie with Caramilk is a lovely recipe for a beautiful rich chocolate brownie.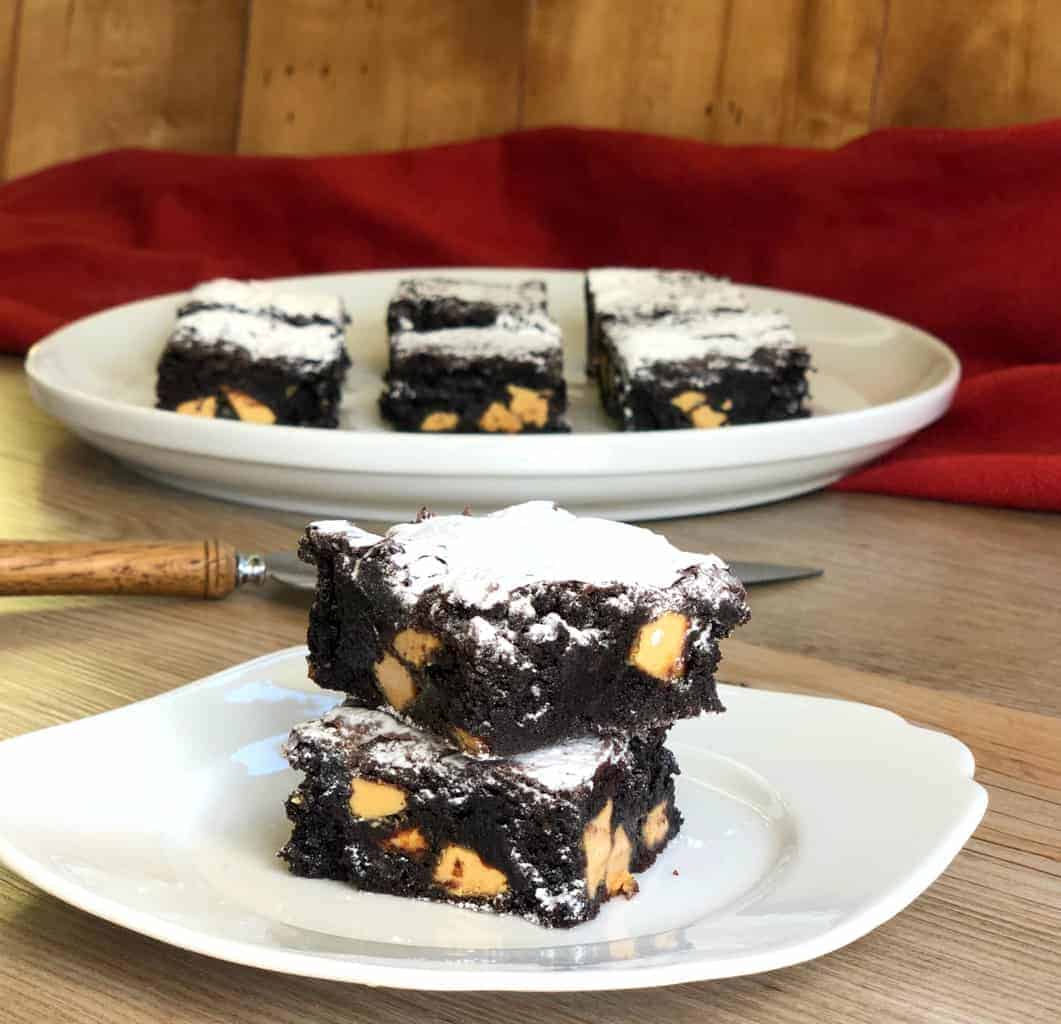 So many of you have made my One-Pot Chocolate Brownie before, it is a really wonderful recipe. Using just a few ingredients, no fancy techniques but it results in an absolutely delicious end result. It is lovely and fudgy – but there is no melted chocolate or other excess ingredients – just a few pantry basics.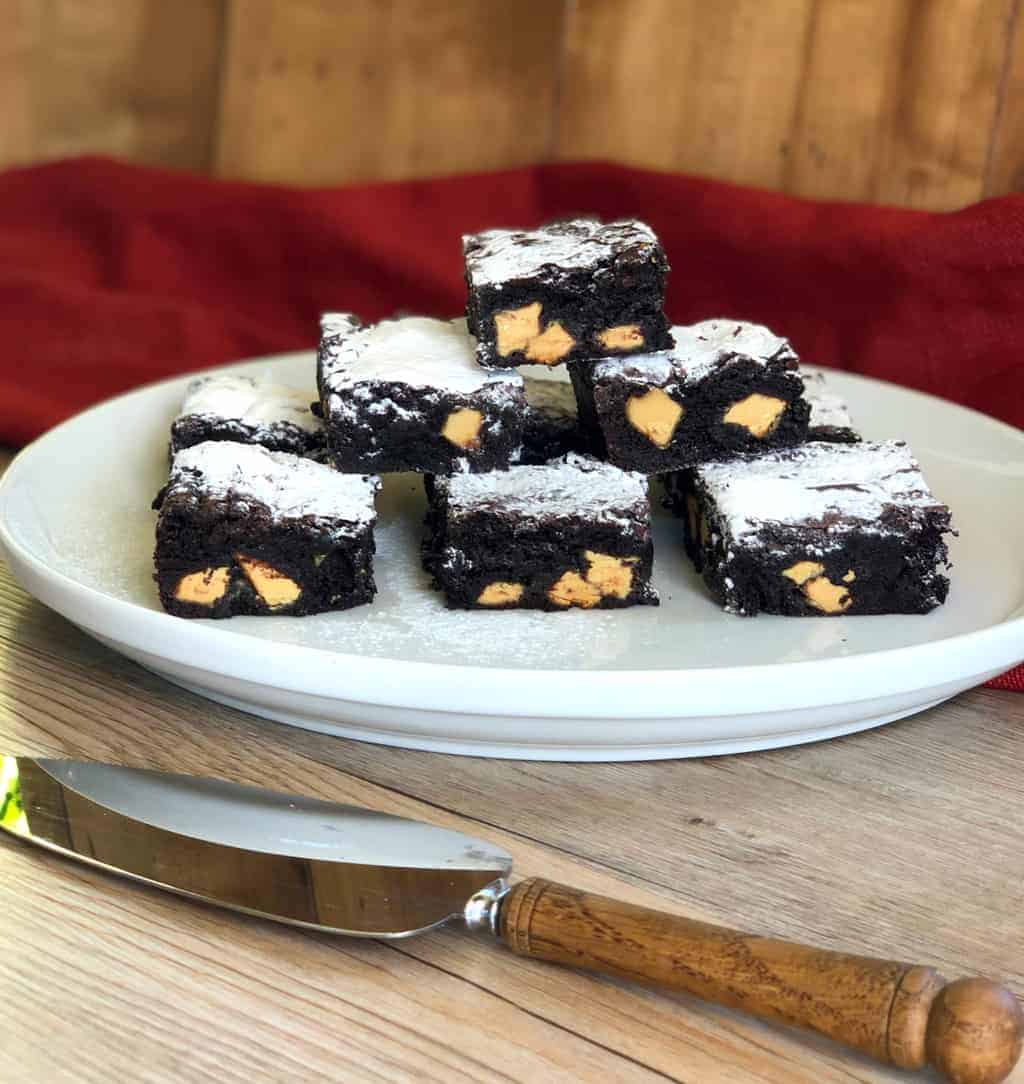 We have made it with Caramilk several times, so I thought I would share this variation with you. We usually make it with white chocolate, as it results in a lovely caramel infused flavour once baked, but the Caramilk is absolutely stunning. We are a little Caramilk Crazy around here at the moment. The reason being is that it is just so good in baking. It is smooth, melts well but as you can see above holds up in the brownie.
This is now my 6th Caramilk recipe, I have lots more ideas too and my fellow food bloggers have everything from truffles, mousse, to cupcakes using this tasty treat. Now it has been bought back for good I thought the timing was right so share more of my ideas.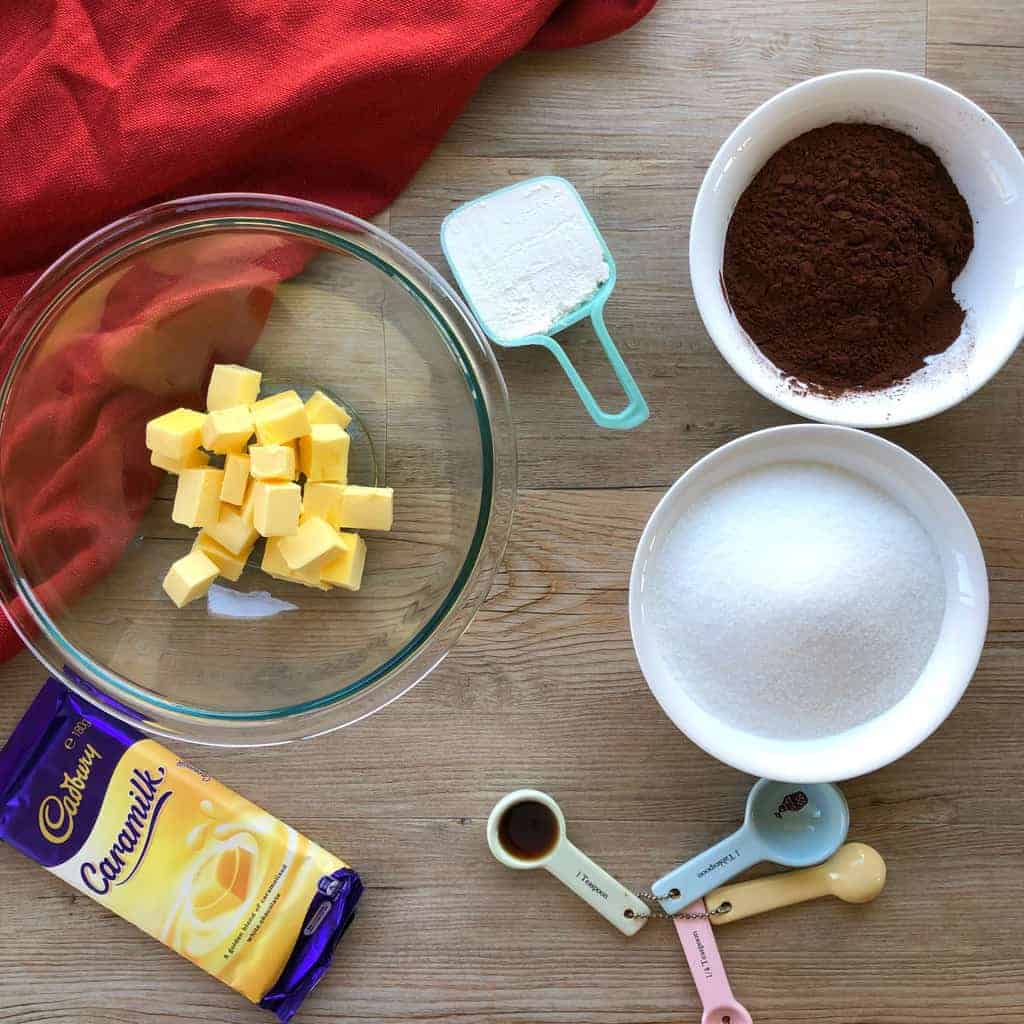 The ingredients for this One-Pot Brownie with Caramilk are simple; butter, sugar, vanilla, salt, eggs, cocoa and flour. No raising agents are needed. Then you add which ever chocolate you like! In this case Caramilk, I simply broke it up into pieces and roughly chopped them. You can make this all in one bowl so that is even better. If you do not have a microwave simply melt the butter gently on the stove top then follow the rest of the instructions.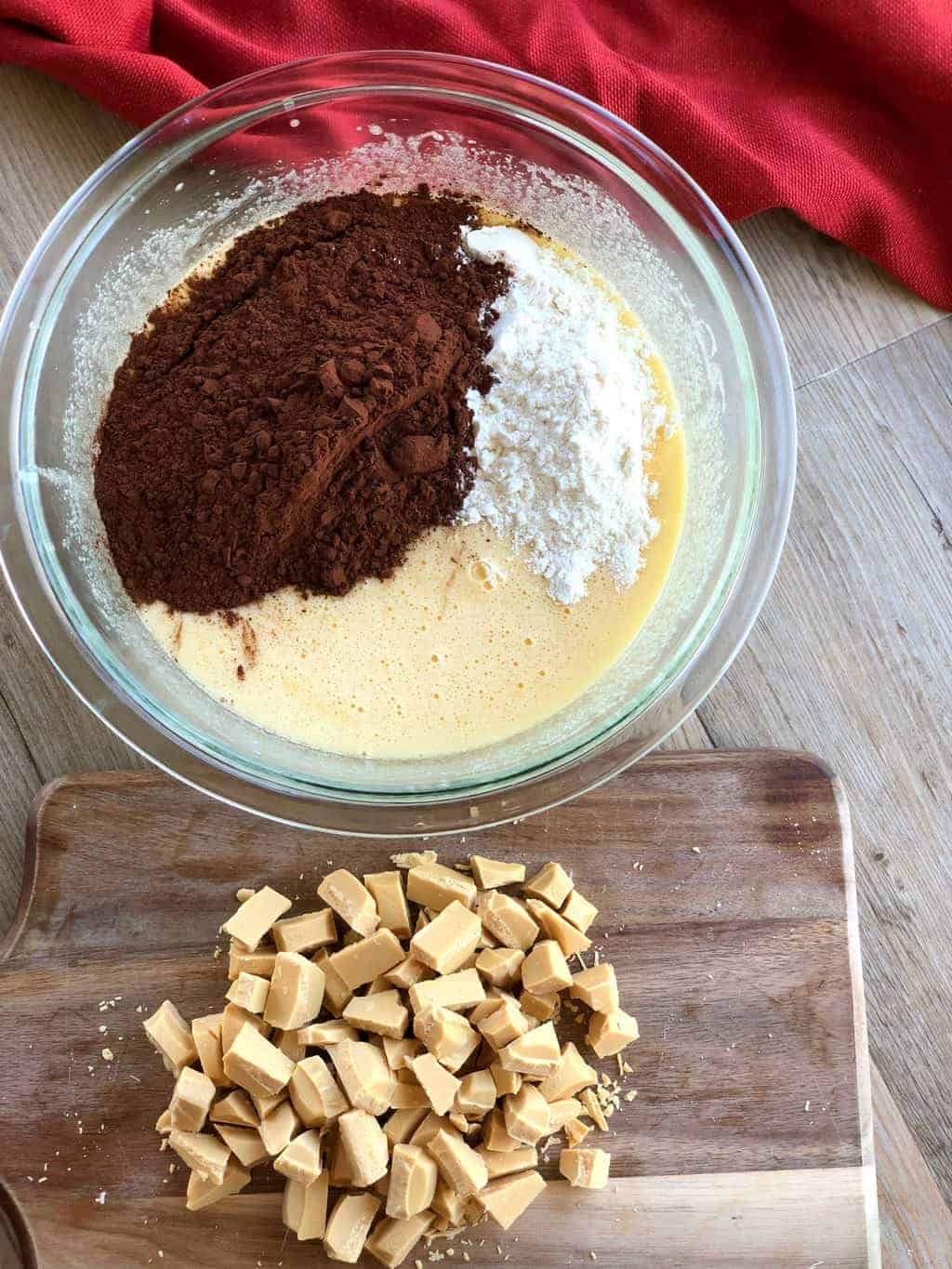 If you like this recipe for One-Pot Brownie with Caramilk check out my other Caramilk recipes I have below, absolutely delicious and so simple. Which one is your favourite so far? I love them all of course, but the Caramilk Coconut Brownie has my heart so far!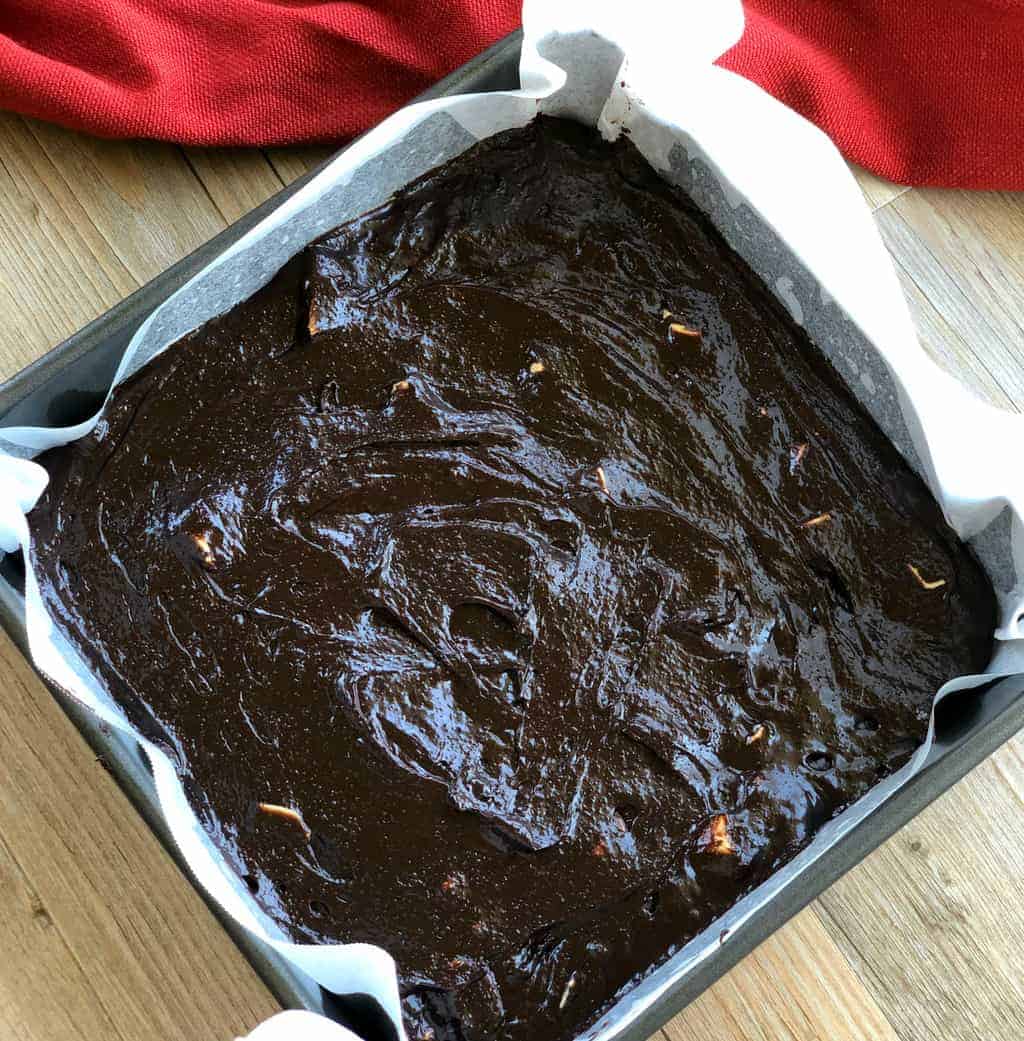 And no, I can assure you that this content is not sponsored – they apparently have no budget available 😉 So this is just for your enjoyment only.
So onto the recipe, I think you will love it. Let me know in the comments below what you favourite brownie is?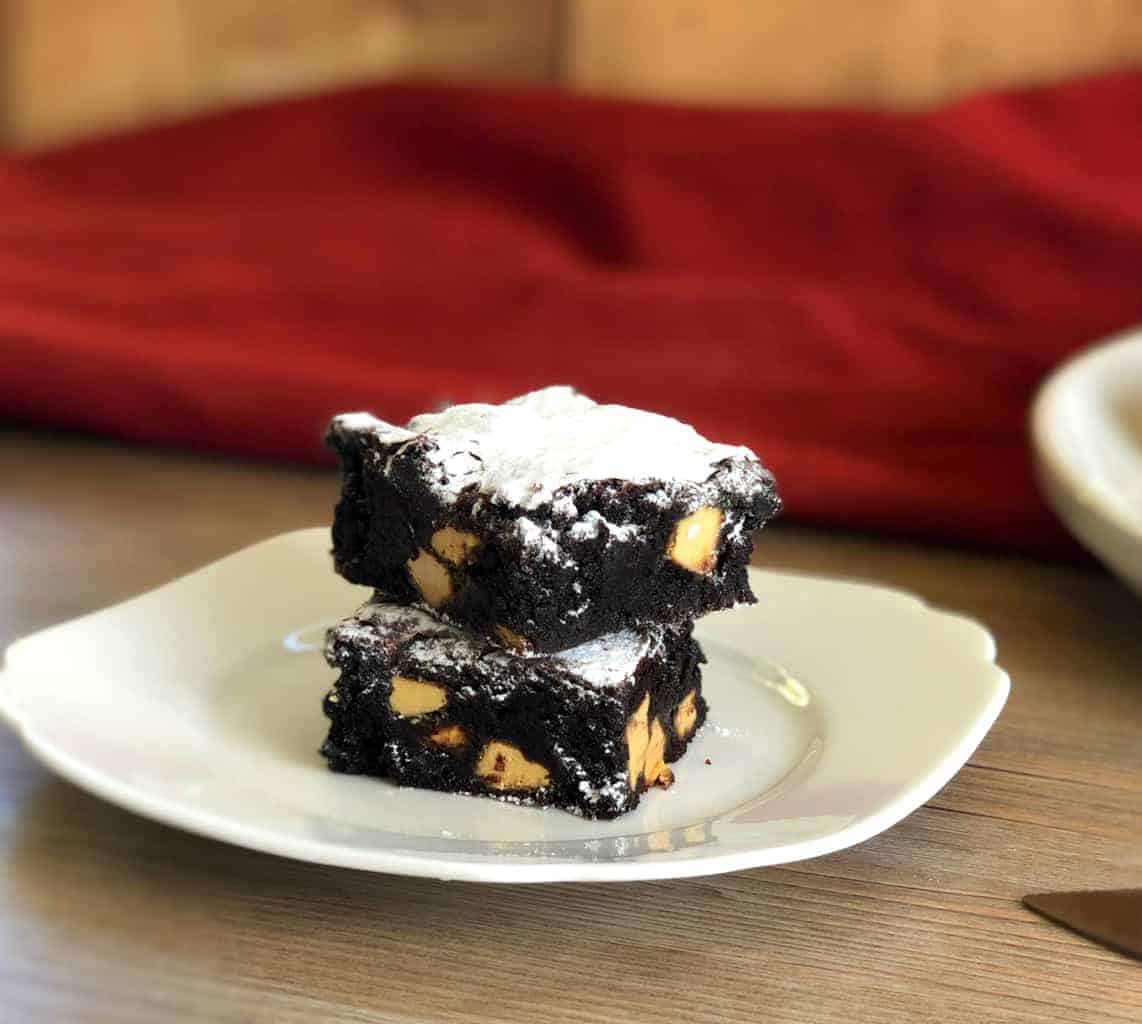 If you love the look of this Caramilk recipe check out these Caramilk Cookies from VJ Cooks Family Food
here
Thank you so much for stopping by to check out my latest recipes on my blog. If you are not already be sure to follow me on Facebook or Instagram for more deliciousness, and you can register your email in the subscription box below to receive all my recipes as I publish them.
Happy Baking
Anna