New Zealand and Australia is currently in the grips of a Caramilk Frenzy! So I thought I would join in – oh boy you will love this Caramilk Cheesecake!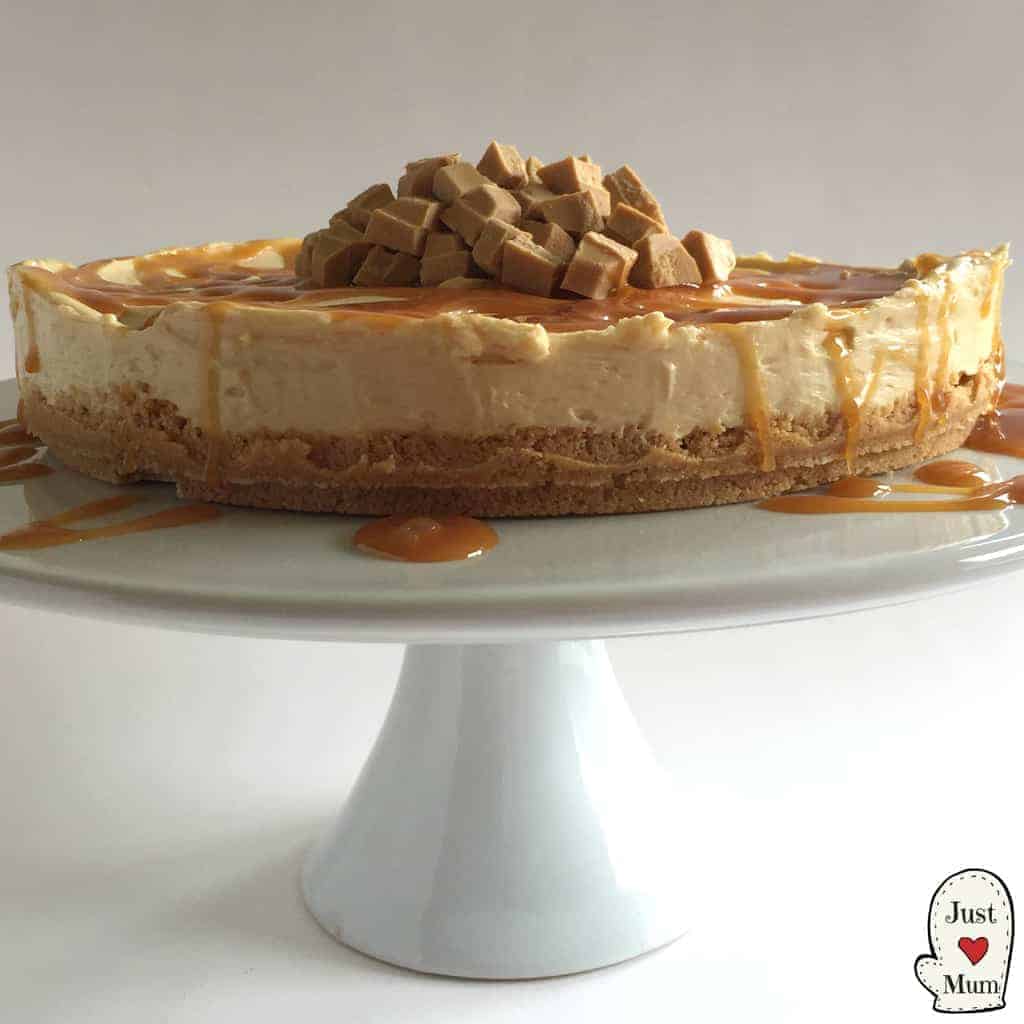 I am delighted to share with you the only cheesecake recipe you need. It is simple, delicious, creamy and very rich. The base is the same for all of my cheesecakes, I simply swap the chocolate for whatever we feel like. From white chocolate to Caramello, to Caramilk!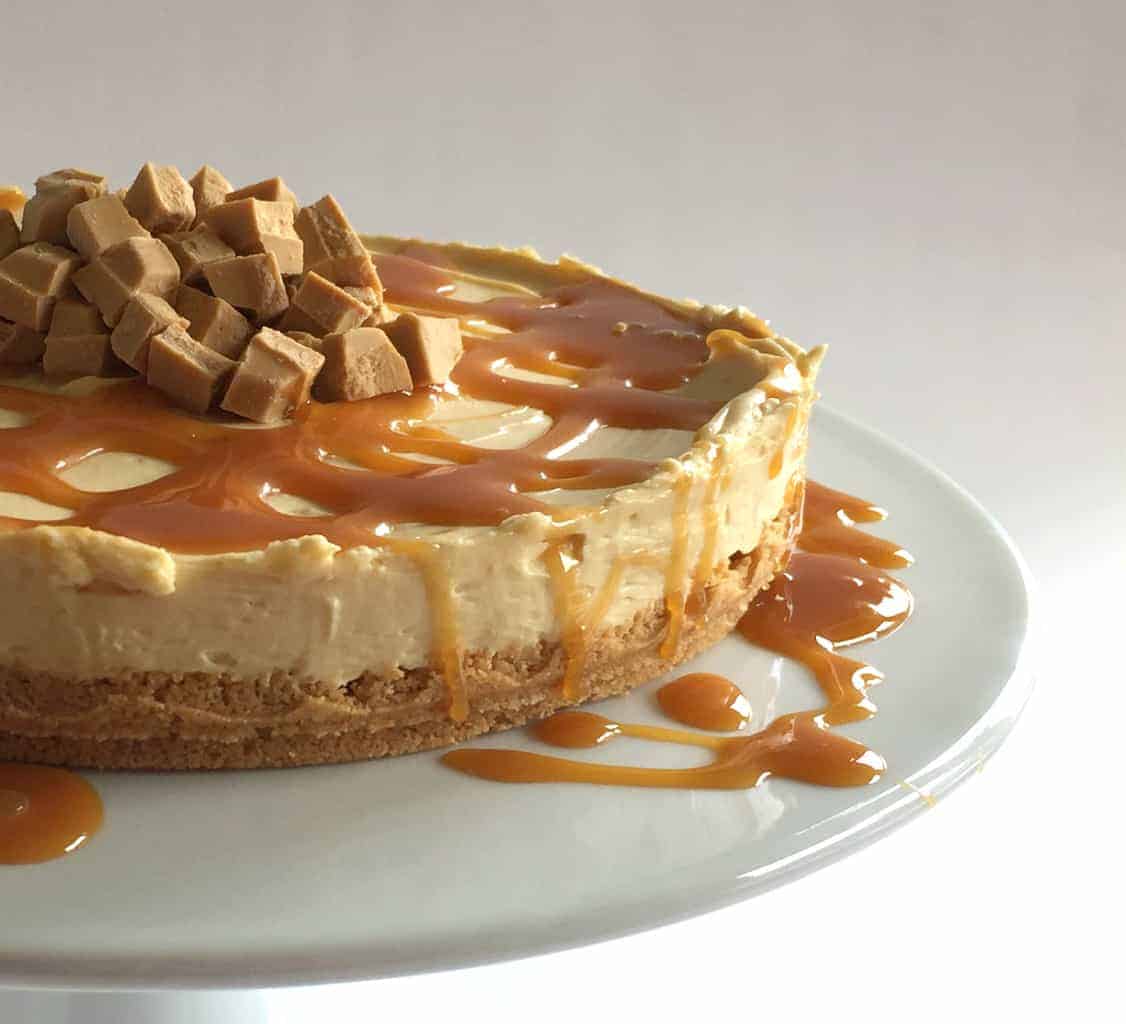 It uses just a few simple ingredients but the flavour certainly packs a punch, we love creating Cheesecakes as birthday cakes, and have learnt that sometimes one is never enough!
Last year the Cadbury Caramilk phenomenon took off when they brought back the chocolate from years gone by and I kind of missed the boat, I had a lot of ideas to try but before I knew it you couldn't buy it anymore, well you likely could online for massive prices!! So this time I was determined to grab some so I could test out some recipes for you guys.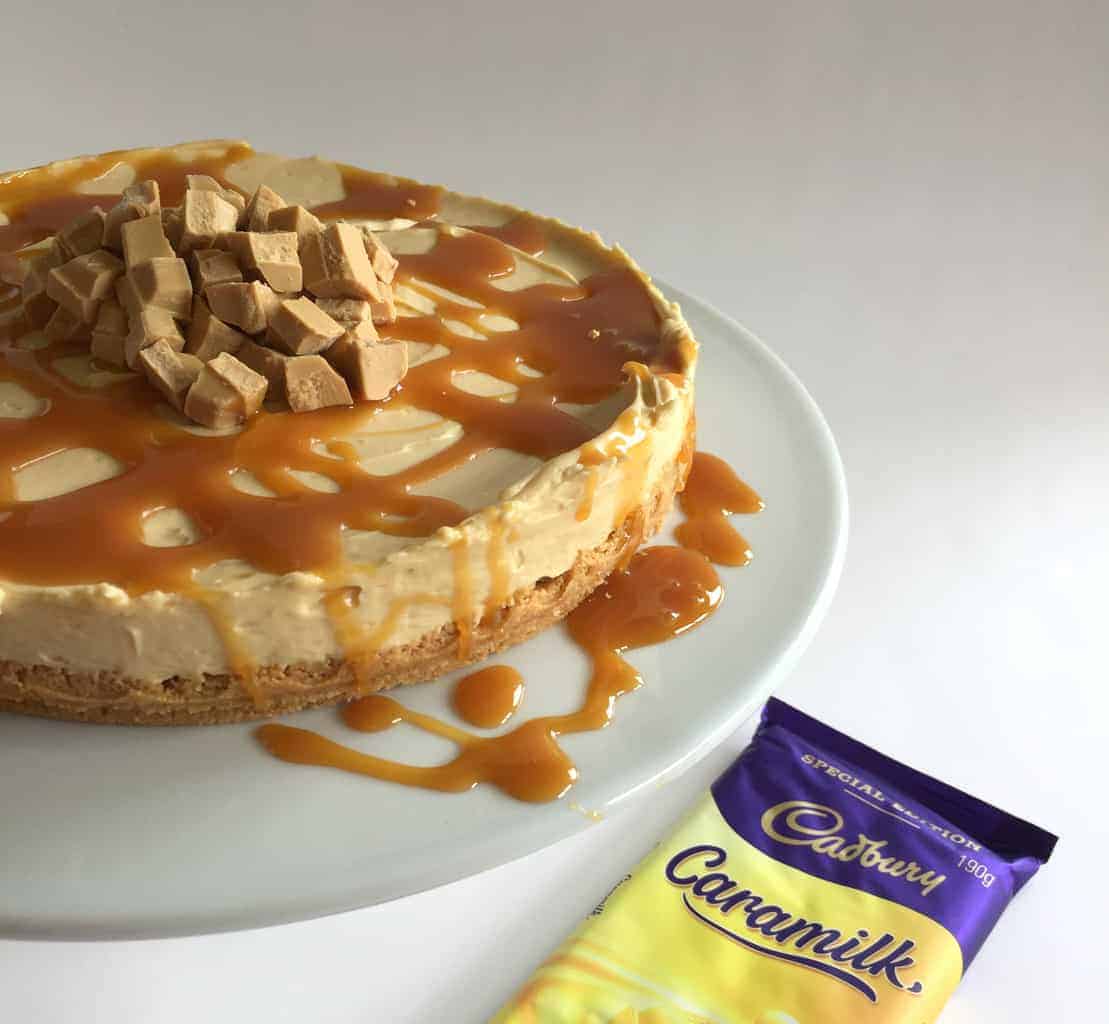 According to my sources at the always reliable Wikipedia, Caramilk was sold in NZ and Australia in the mid 1990's before eventually being stopped. It is a caramel flavoured white chocolate. In 2017 it was released in New Zealand and everyone went crazy to get their hands on some. You could find it in Australia occasionally but at times it was 30 times the recommended retail price!!! So now in early 2018 they have bought it back.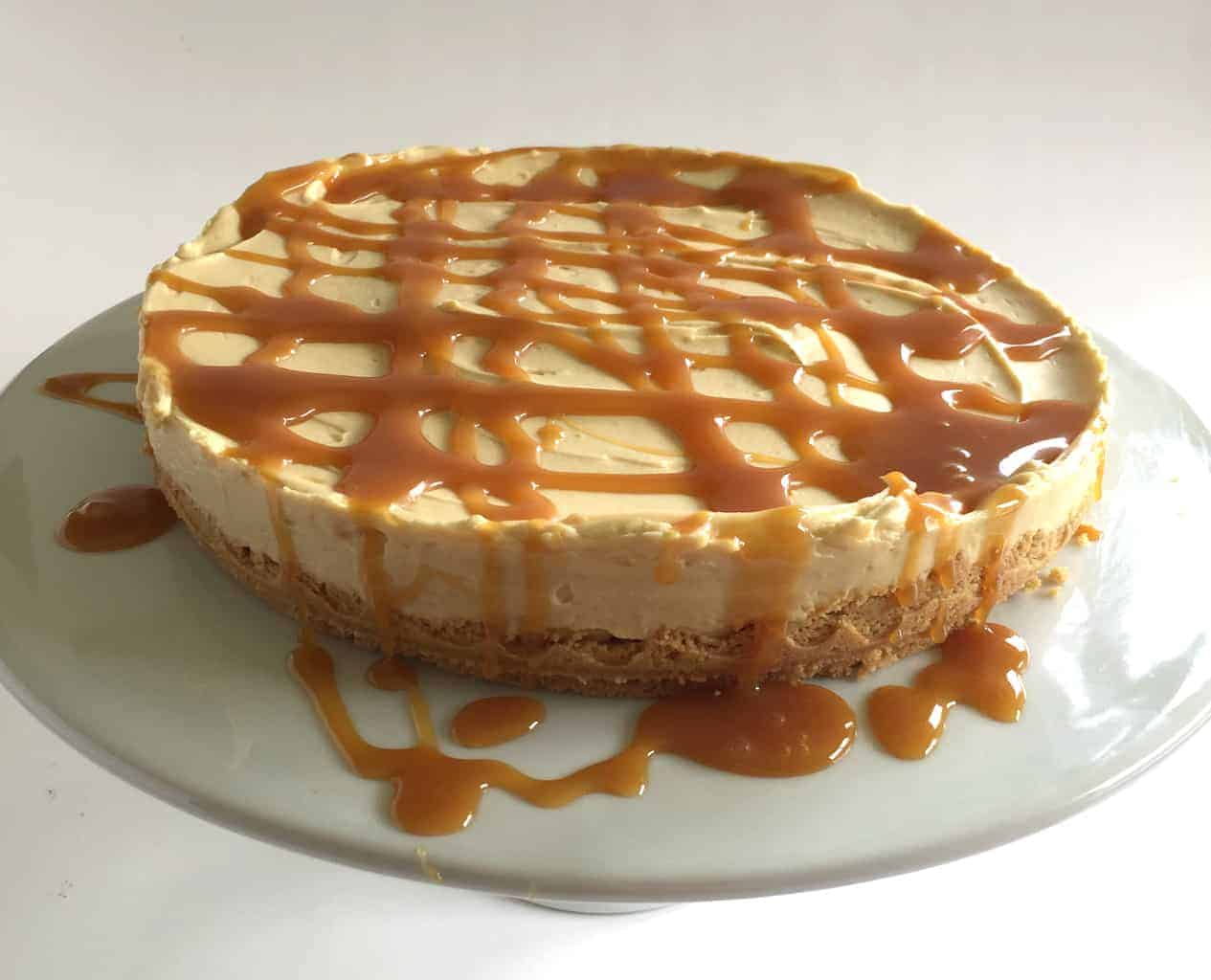 I have also created a Caramilk Mud Cake recipe that is proving very popular for those that can manage to find some instore, however the bonus to this recipe is that it only uses one block of Caramilk rather than at least 3 in the other one. So perfect for those who have just a block or two lying around!
So onto the recipe, it is delicious, simple and takes little time to prepare, I use my Magimix to blitz up the biscuits and my food mixer for the cheesecake base as it makes the whole process much quicker, but you can simply crush the biscuits in a large ziplock bag and use a rolling pin, and if you have a hand mixer you can easily do the filling in a bowl.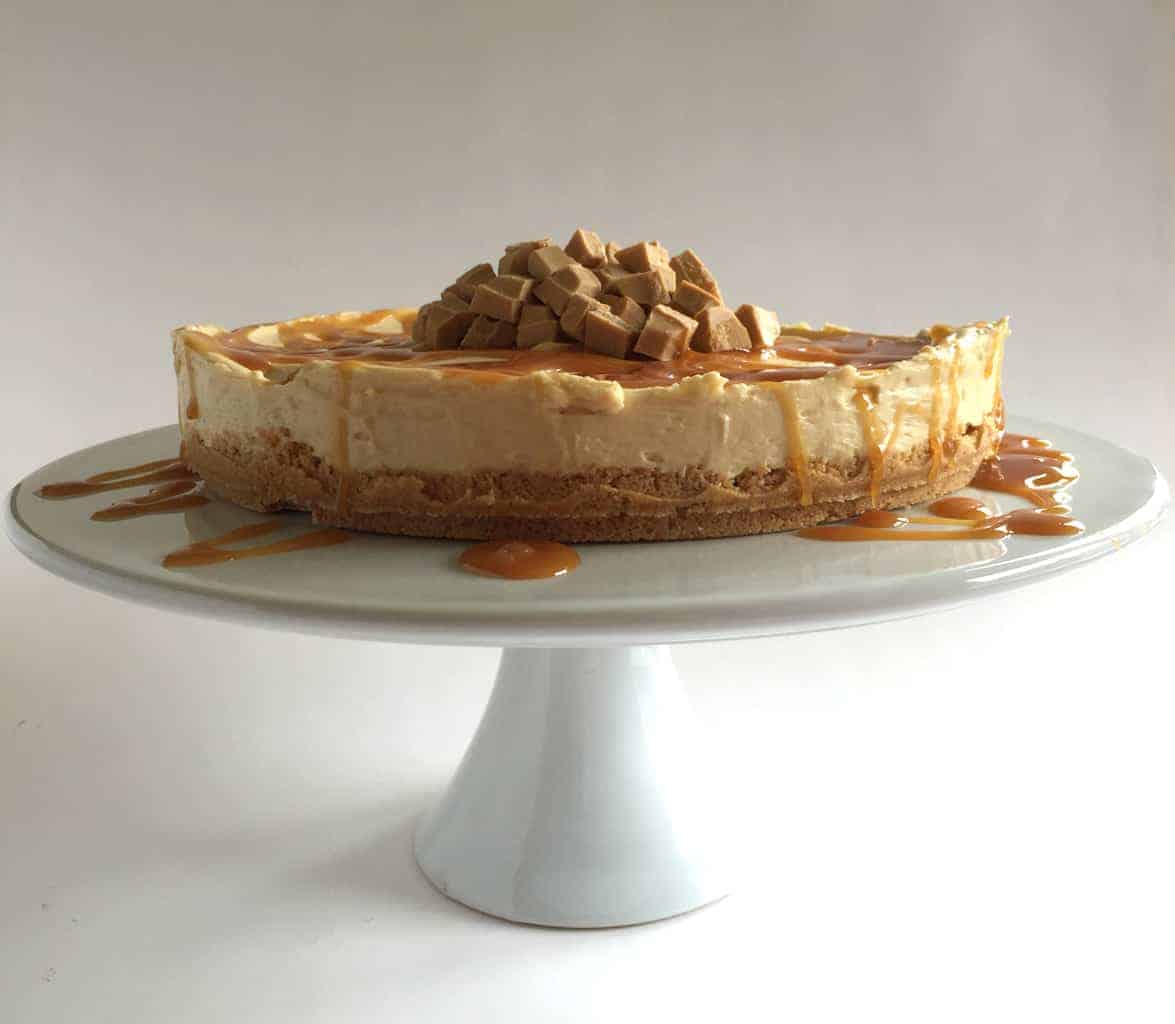 I should add here this is in no way sponsored or endorsed by Cadbury, I mean if they want to reach out PLEASE DO, but this is just a recipe I have always wanted to try, and it worked out perfectly!
Pin It – Caramilk Cheesecake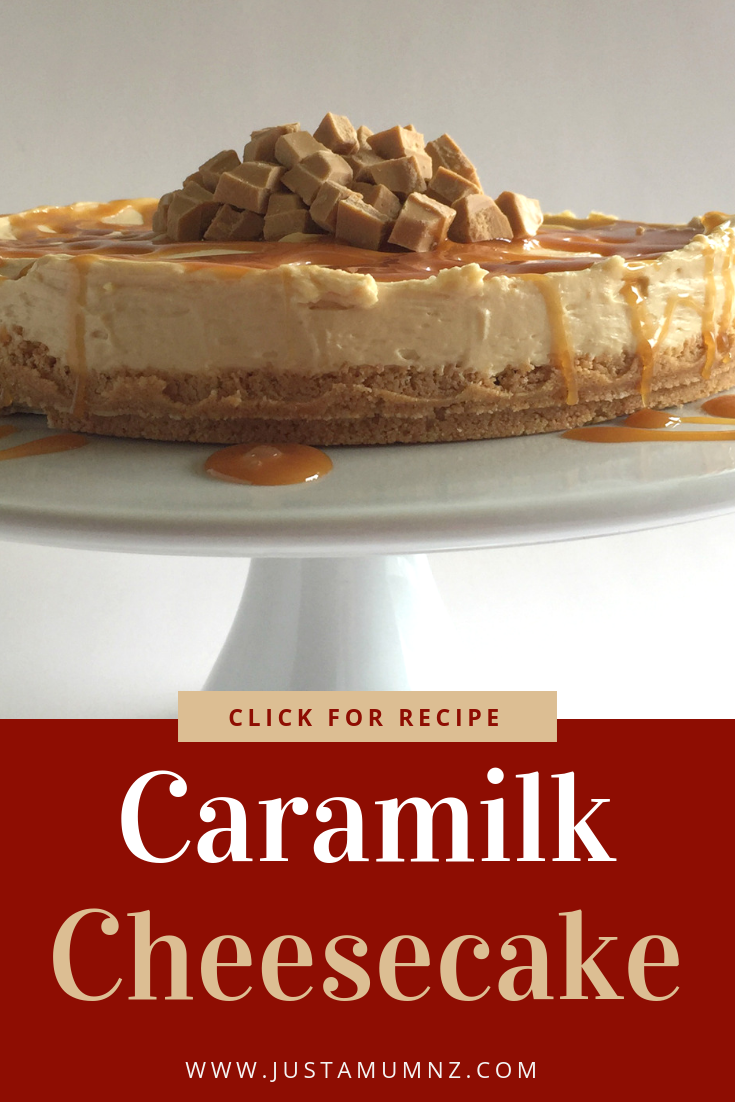 I love seeing peoples recreations of my recipes so feel free to share any photos over on my FB page!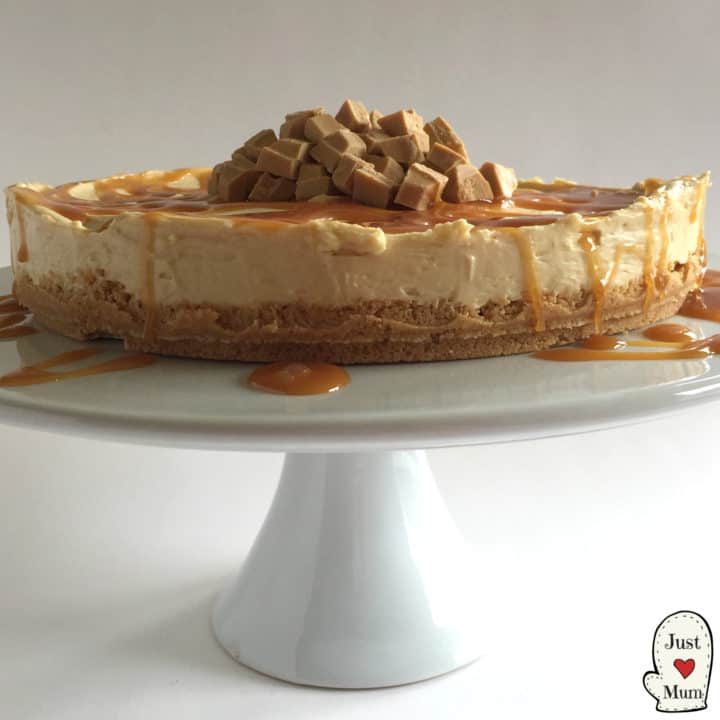 Caramilk Cheesecake
Prep Time: 30 minutes

Cook Time: 4 minutes

Inactive Time: 6 hours 36 minutes

Total Time: 7 hours 10 minutes
Ingredients
Base
125g Butter, melted
1 250g Packet Super Wine Biscuits (Arrowroot a good alternative)
Filling
500g Cream Cheese
1 teaspoon Vanilla
½ Cup Caster Sugar
190 grams Caramilk Chocolate (I used 1 block of Cadbury)
½ Cup Thickened Cream *found in the supermarket, in NZ I use the Anchor Brand
Instructions
Base
Crush biscuits into a fine crumb in the food processor, add melted butter and blend well.
Pour into a 22cm springform tin and press down well – for a thinner crust you can press it up the side of the tin or pat it down into one layer.
Pop this in the fridge while you prepare the filling.
Filling
Rinse out the food processor or use a food mixer
Combine together cream cheese, vanilla and sugar until it is light and fluffy – scraping down the sides occasionally.
You really want the mixture to be creamy and satiny to ensure you get the best texture in the end so whip a minute longer than you think you need to.
In a small bowl, break the chocolate into pieces and melt in the microwave – heating for 10-15 second bursts, stirring in between until completely melted and smooth
Fold the thickened cream and chocolate gently into the cream cheese mixture until well combined – I used the food processor and just put it on lowest speed until just combined.
Pour the cream cheese mixture onto the biscuit base and gently smooth it using a knife.
Refrigerate until set – ideally 4 hours, but can also be made a day ahead if required.
Once set, remove from the fridge for 20 minutes.
Use a slightly warm knife around the edge and gently undo the spring from tin, then carefully transfer to a serving plate and remove the base of the tin.
Ideally allow to reach room temperature before serving.
You can serve it as is, or add some caramel topping, grated chocolate or even a ganache.
Enjoy!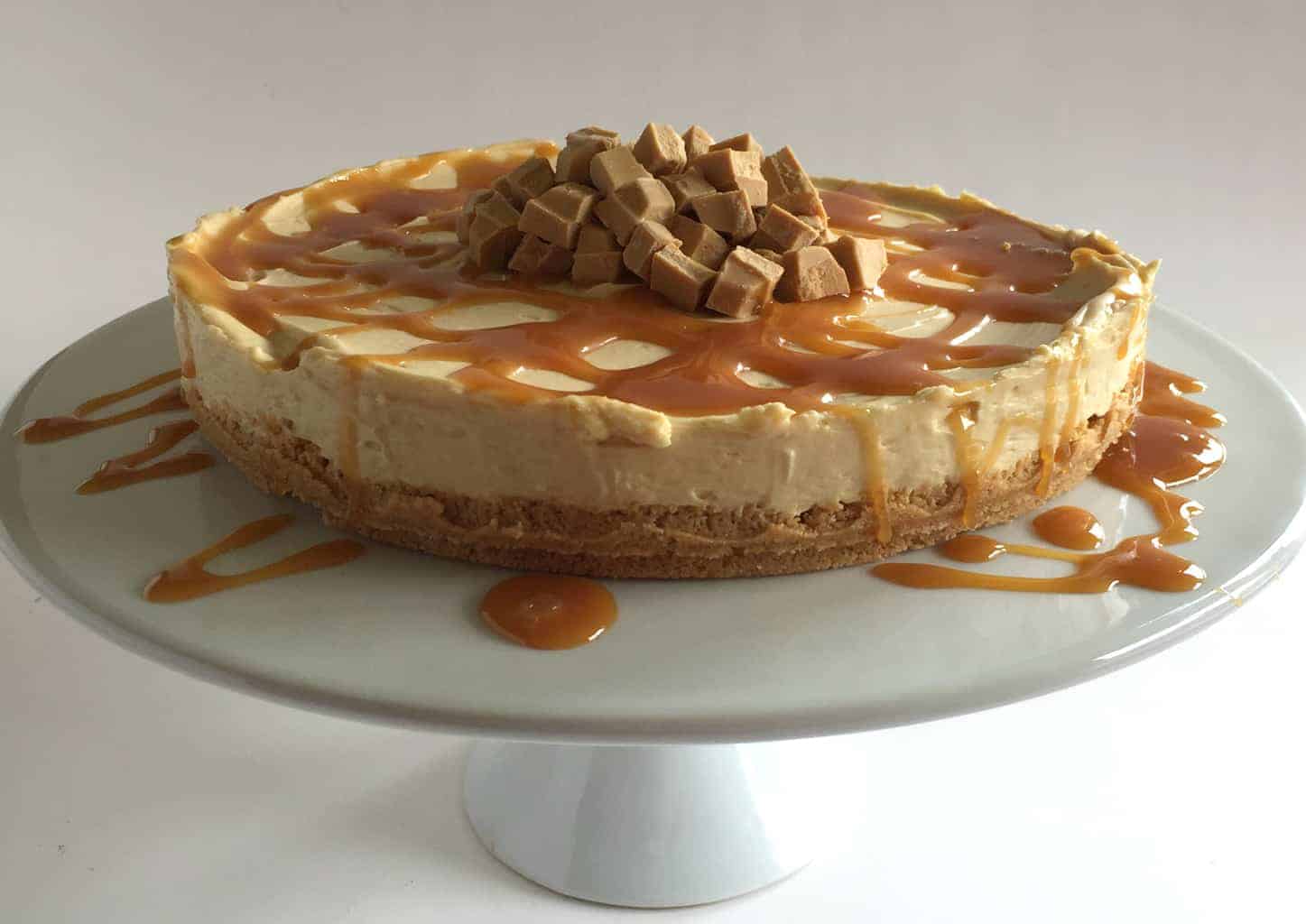 Thank you so much for stopping by to check out this recipe and others on my blog. If you are not already be sure to follow me on Facebook or Instagram for more deliciousness, and you can register your email in the subscription box below to receive all my recipes as I publish them.
Happy Baking!
Anna xo