I have been wanting to try these delicious scrolls for a while, these are so easy to make, speedy and freeze beautifully!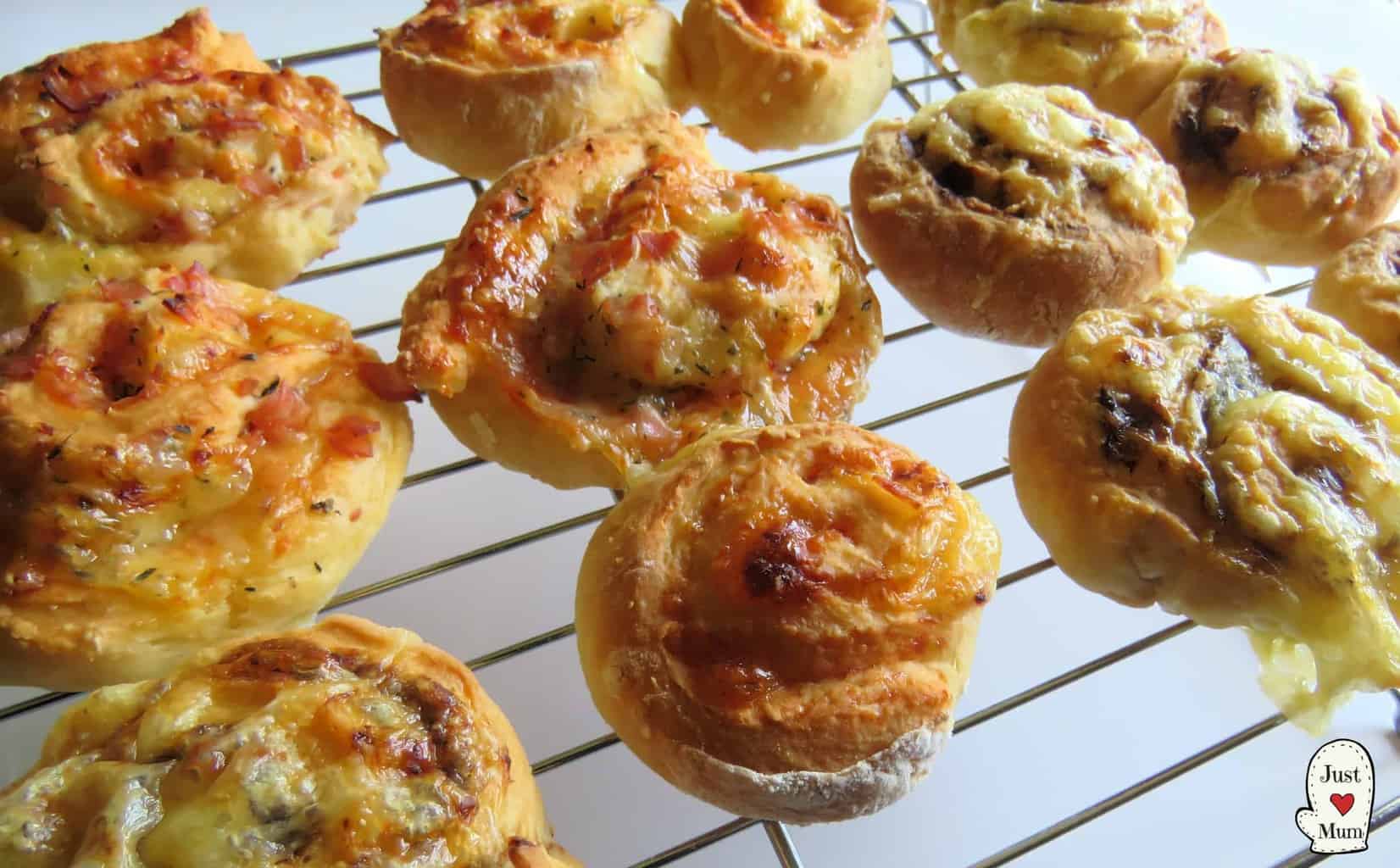 I love quick simple lunch box fillers and my kids like anything that is not boring soggy sandwiches so this recipe is a win win. I have spent a day testing various recipes and think I have found the perfect one! Simply a recipe of self-raising flour and Greek Yoghurt and whatever toppings you have on hand that the kids will eat!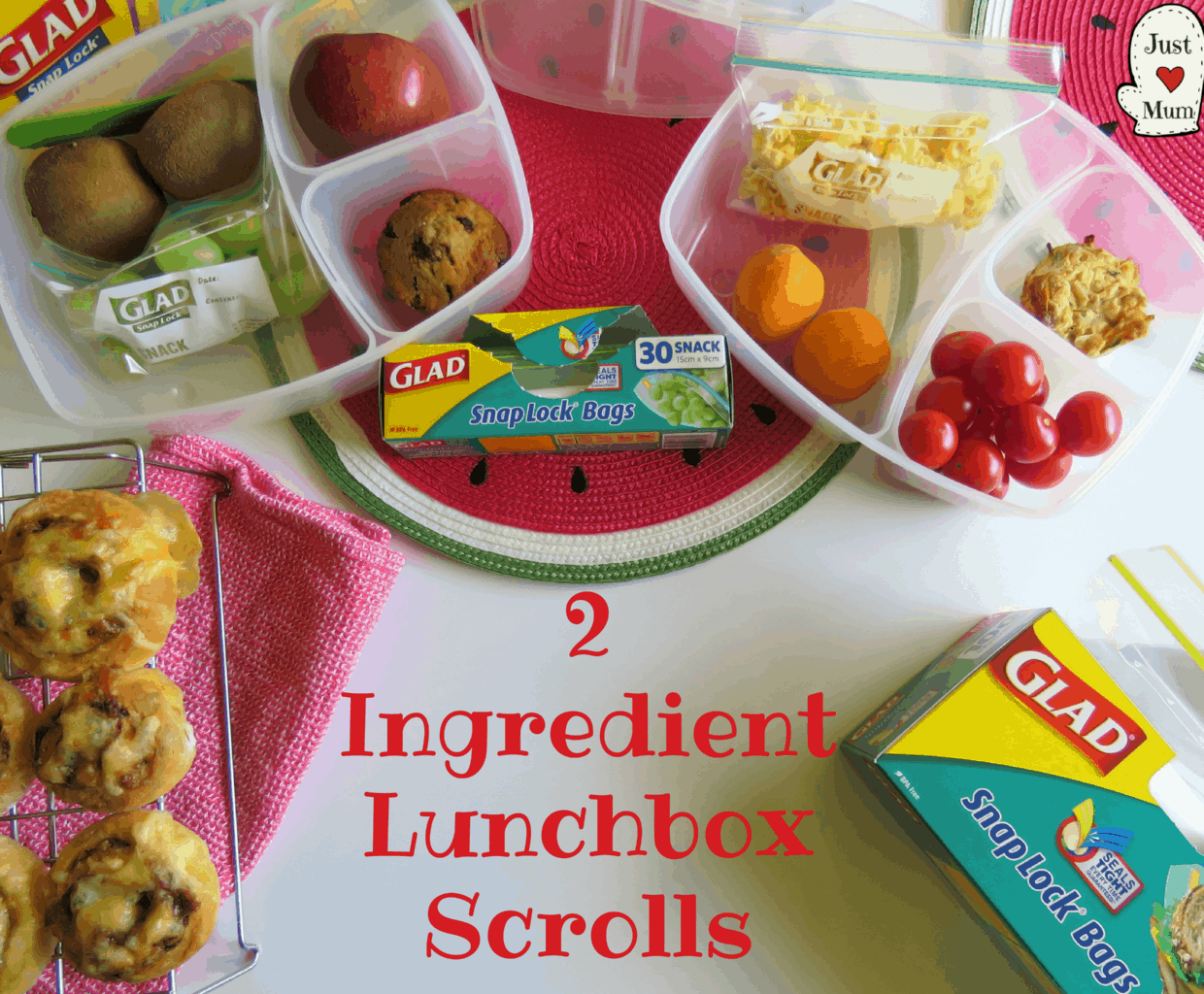 Today I have made a Cheeseymite and Hawaiian version, both were considered a hit by the small critics! The topping ideas are endless, from savoury options that you know your kids will enjoy, to more adult creations, and you could easily create sweet ones with grated apple, cinnamon and brown sugar or sweet spreads. They are quick and easy to make and I am sure will be a base recipe you will go to again and again.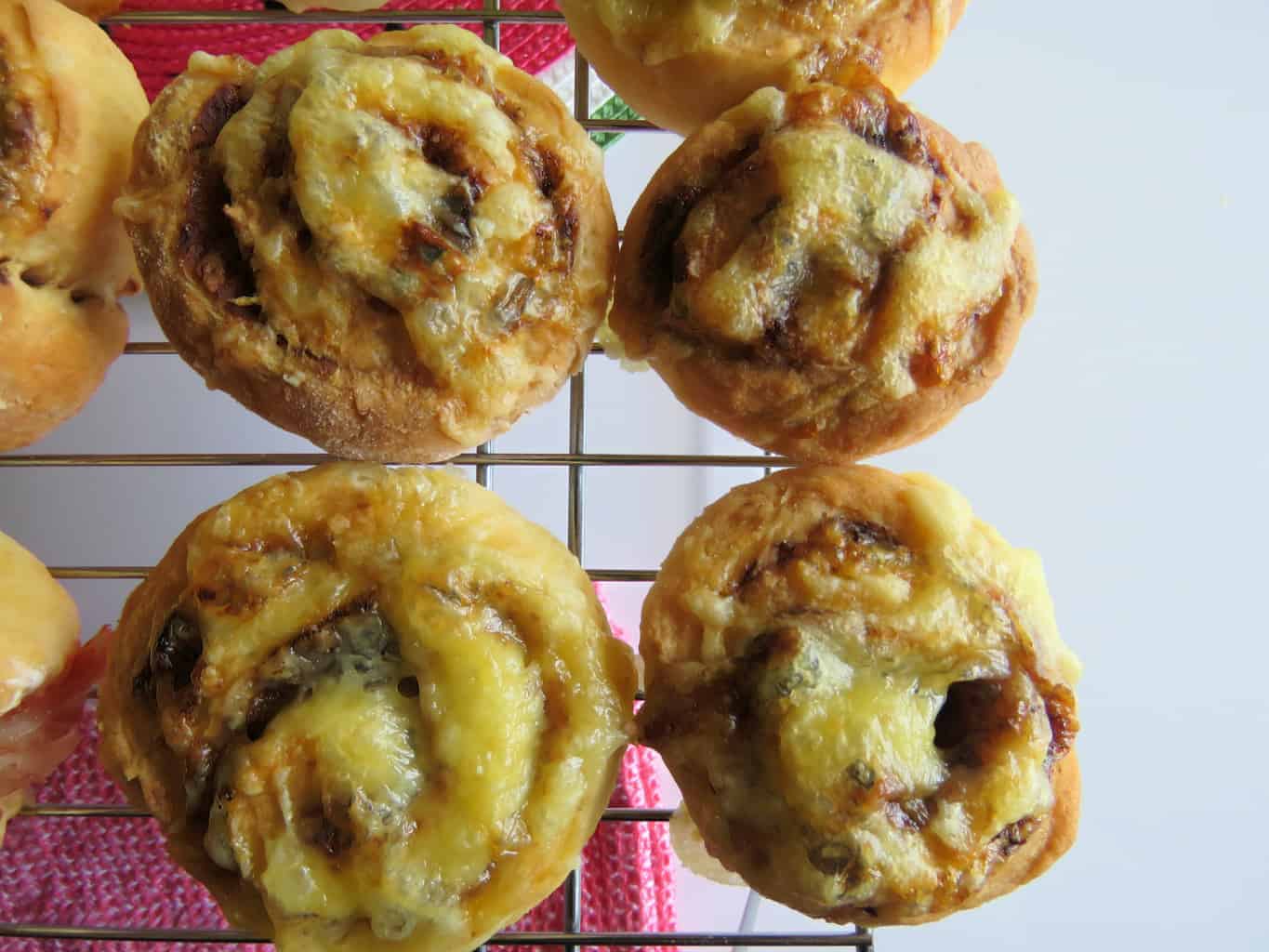 Special mention to GLAD®, and their great timing because they know so many families are looking for new ideas to fill up lunch boxes at this time of year. I think this recipe definitely fits the bill of a great lunch box addition.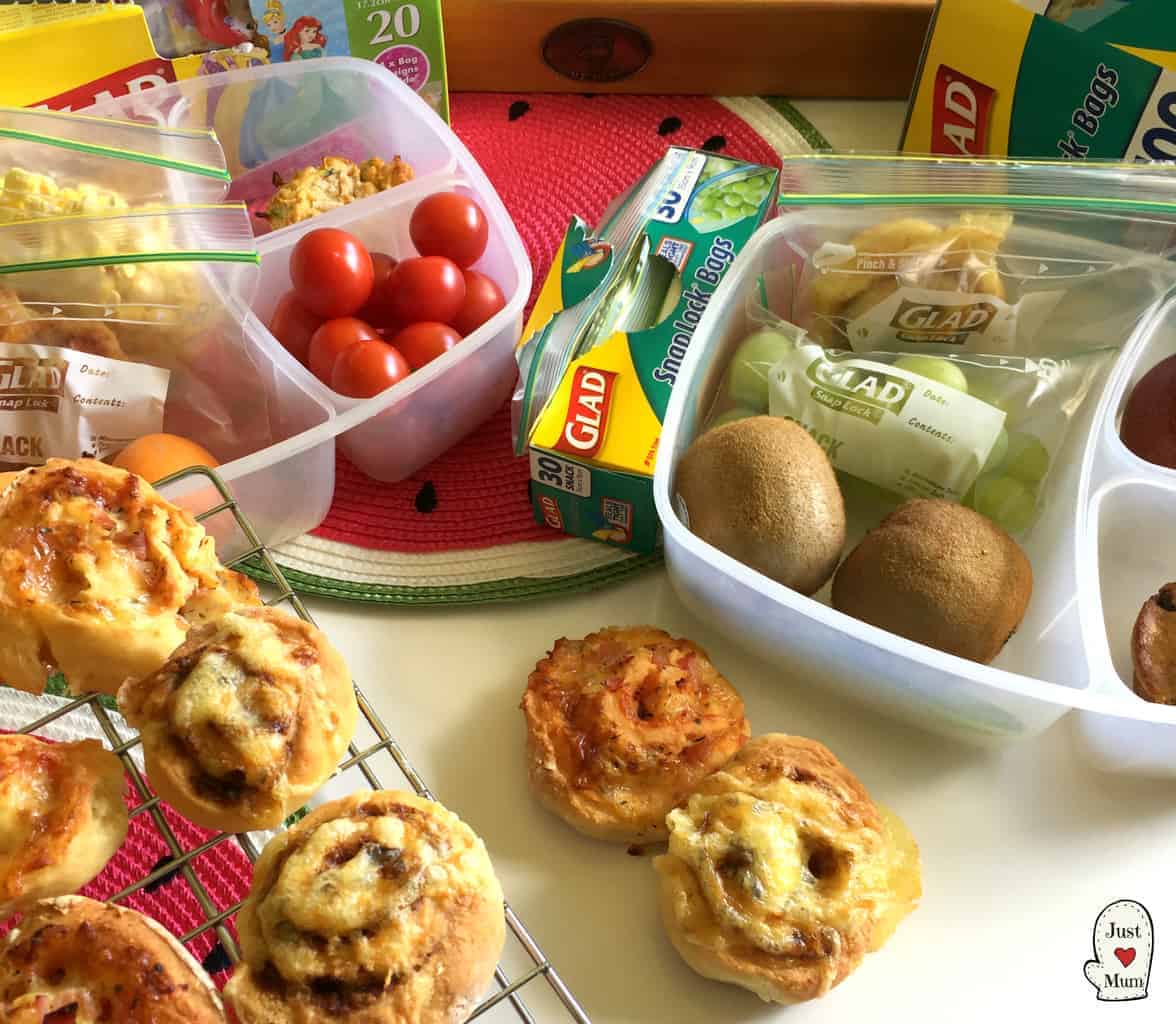 Working with GLAD® was a no-brainer for me as we use their products every day and always have, it simply keeps baking fresher for longer but we don't just use them in the kitchen. You can find the GLAD® Snap Lock® Resealable Bags all over our house, we have them in the freezer, in the pantry for all those little parts and even in the toy cupboard! With kids there really is no end to ways I can use them. You can find some more ideas here.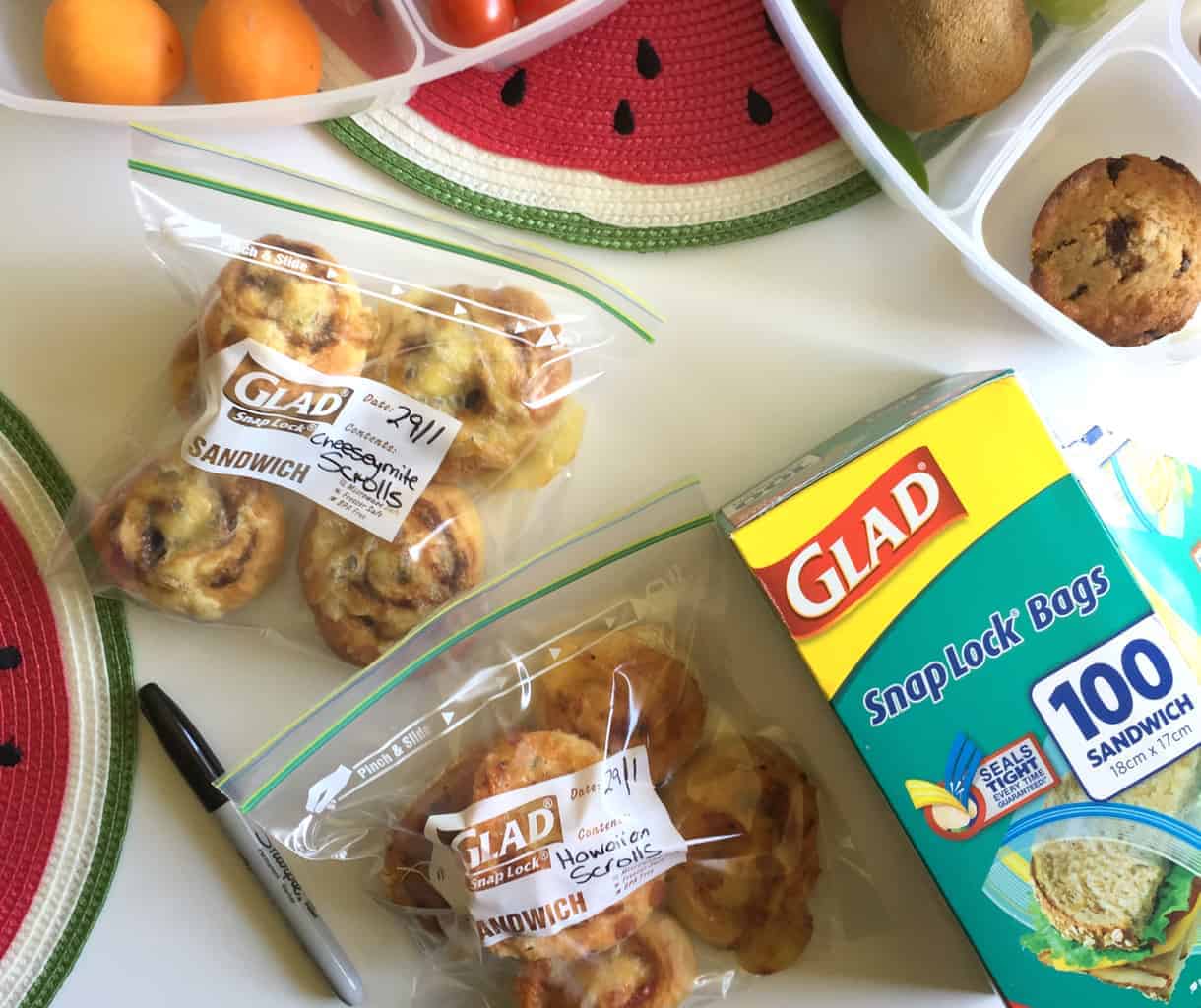 Also, personal confession, I have issues with food touching other food and mixing flavours in the lunch box! Yep, I am that person who cannot cope if the banana infuses with the sandwich, I think it's bad experiences from my own school days, where by lunchtime everything tasted like the apple or egg sandwich!
So I make sure to use GLAD® Snap Lock® Resealable Bags to separate most things in the kid's lunch boxes if needed, and I find the kids enjoy it too. The best part for me is their lunch is much more likely to be eaten.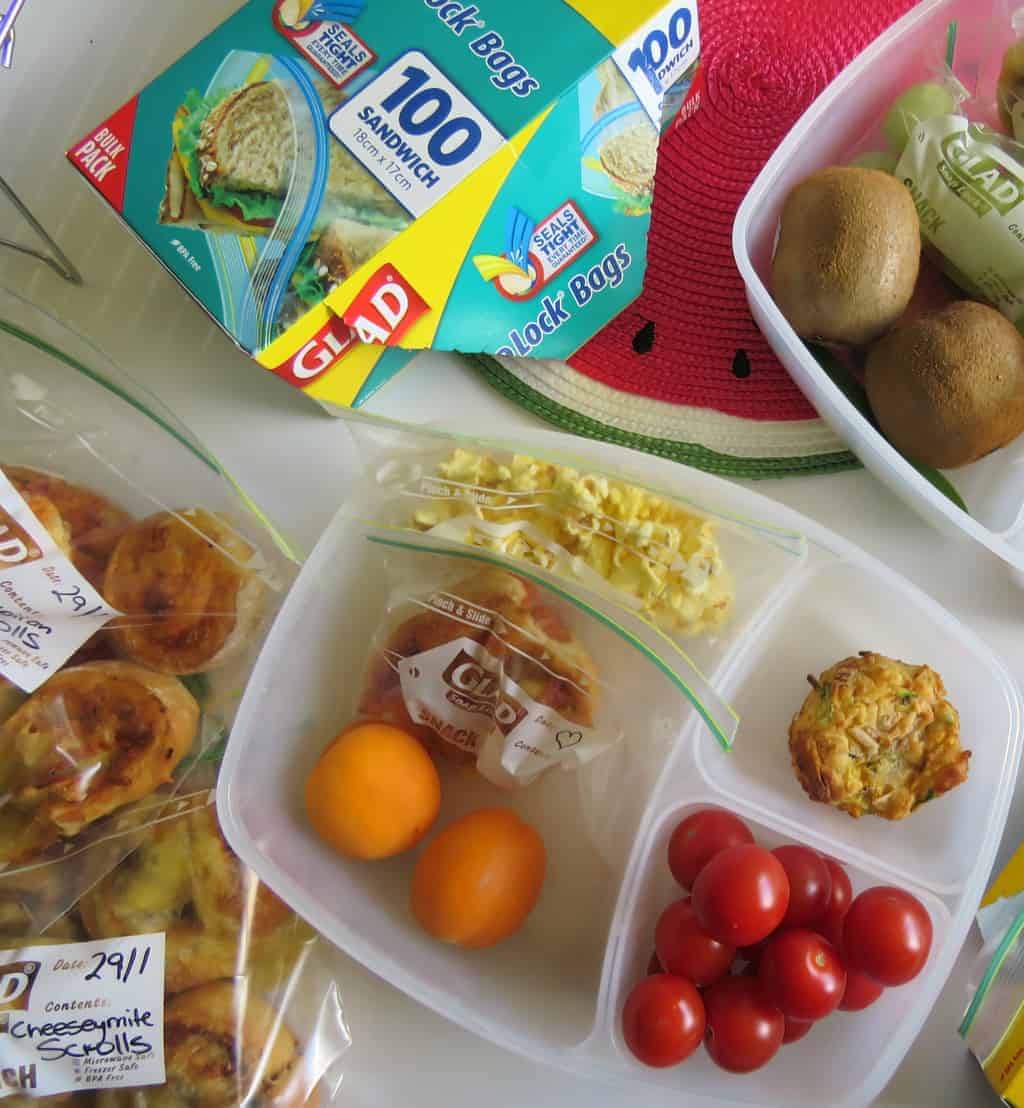 And because they are reusable, we simply rinse them in warm soapy water and dry them after school along with the lunch box and they're ready for the next day. They are strong and good quality so definitely live up to what they are made for.
There is now a recycling option too through the Terracycle® network which you can work with through your local school or child care centre or sign up yourself! You can find out more about the GLAD® Food Storage Brigade here.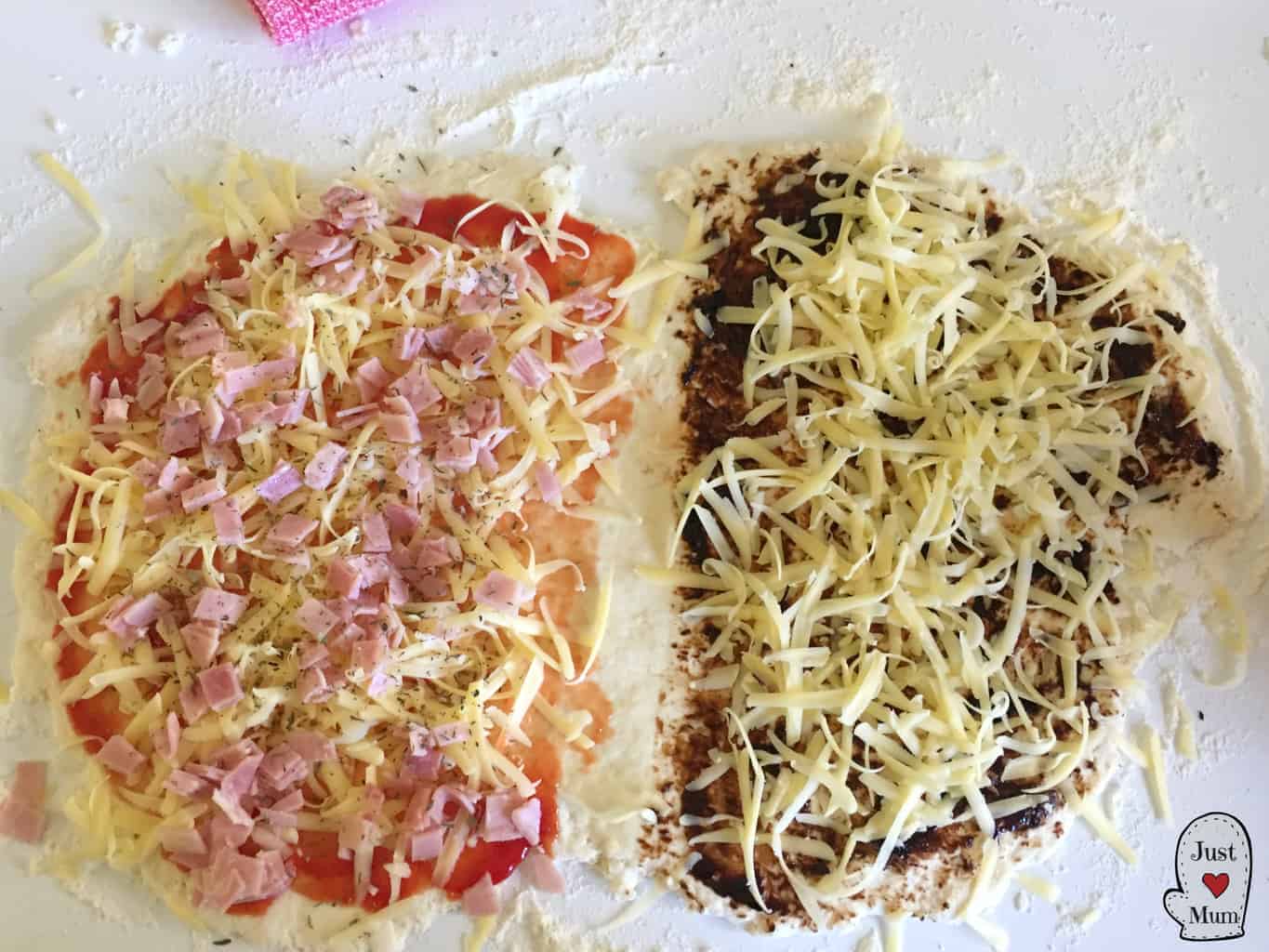 Now, onto the recipe, I have tweaked it a little from the original version I was given as I found it too sticky, and I hope that you enjoy it as much as we have!


Also thanks to GLAD® we have a generous giveaway! GIVEAWAY NOW CLOSED, Tracy Farrow was the lucky winner.
Thank you so much for stopping by to check out this recipe. You can find many more in the menu tabs above! Please also follow me on Facebook or Instagram and you can be one of the first to receive my new recipes by subscribing via email in the link below.
Happy Baking
Anna
Terms & Conditions of Giveaway
$100 Countdown voucher for one lucky follower, simply tell me on the blog post what your favourite recipe for school lunch boxes is. Entries close 18 February at 7pm. Only open to those living in NZ, winner drawn at random and no correspondence is entered into, winner will be notified. This is in no way endorsed or sponsored by Facebook or Instagram.
Disclosure: Thanks GLAD® for sponsoring this post.