I have been wanting to try these delicious 2 Ingredient Lunch Box Scrolls for a while, these are so easy to make, speedy and freeze beautifully, a magic dough for many uses!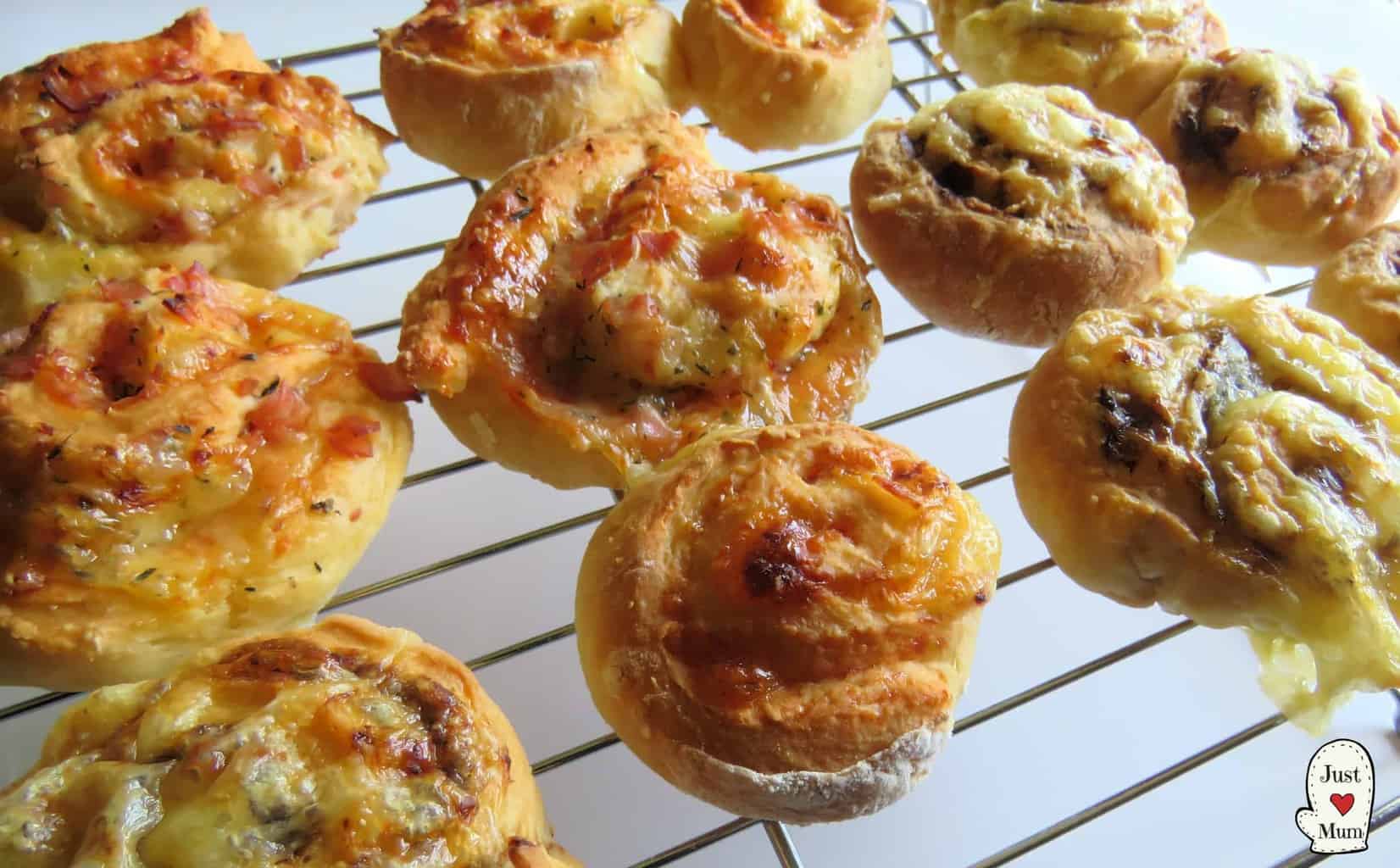 I love quick simple lunch box fillers and my kids like anything that is not boring soggy sandwiches so this recipe is a win win. I have spent a day testing various recipes and think I have found the perfect one! Simply a recipe of self-raising flour and Greek Yoghurt and whatever toppings you have on hand that the kids will eat!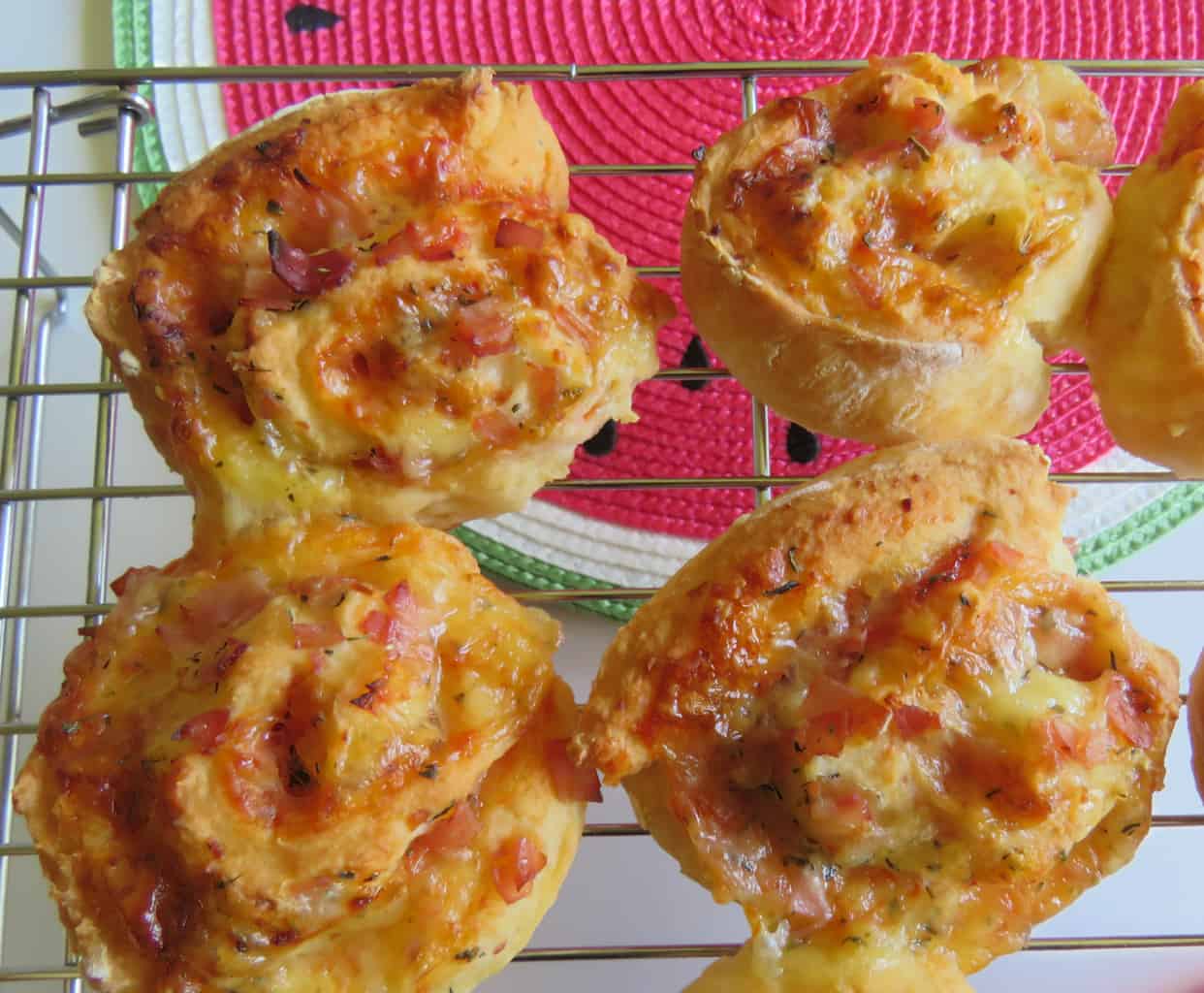 Today I have made a Cheeseymite and Hawaiian version, both were considered a hit by the small critics! The topping ideas are endless, from savoury options that you know your kids will enjoy, to more adult creations, and you could easily create sweet ones with grated apple, cinnamon and brown sugar or sweet spreads. They are quick and easy to make and I am sure will be a base recipe you will go to again and again.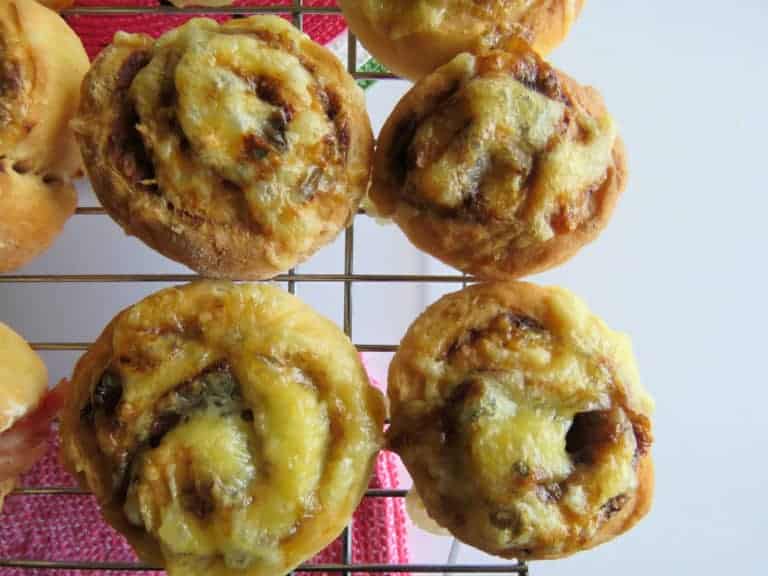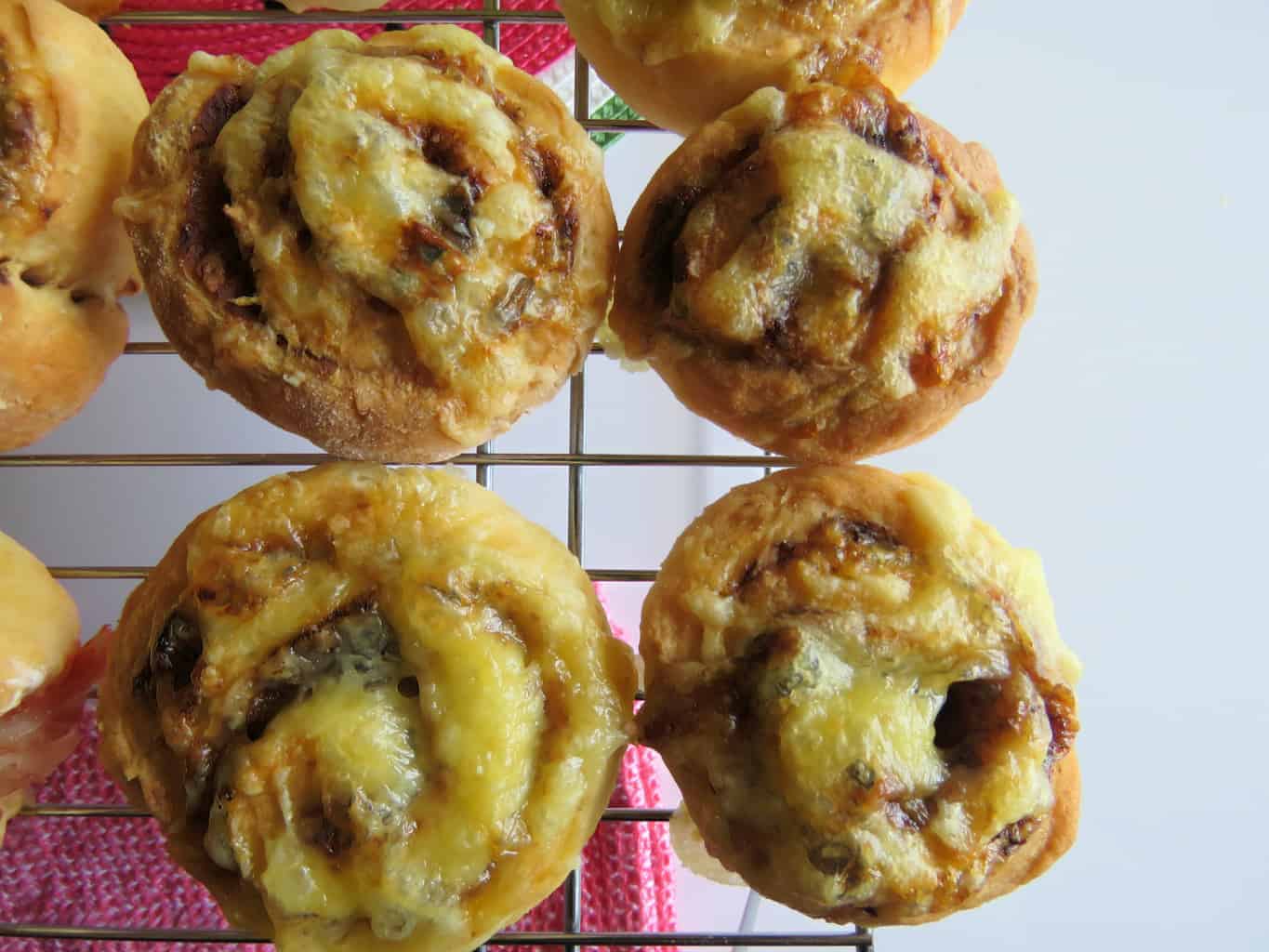 You can also easily make an adult version with any toppings you like! Think chutneys, cheeses, meats etc. What would you choose? You can also check out another great scroll recipe I have for Chicken, Camembert & Plum Sauce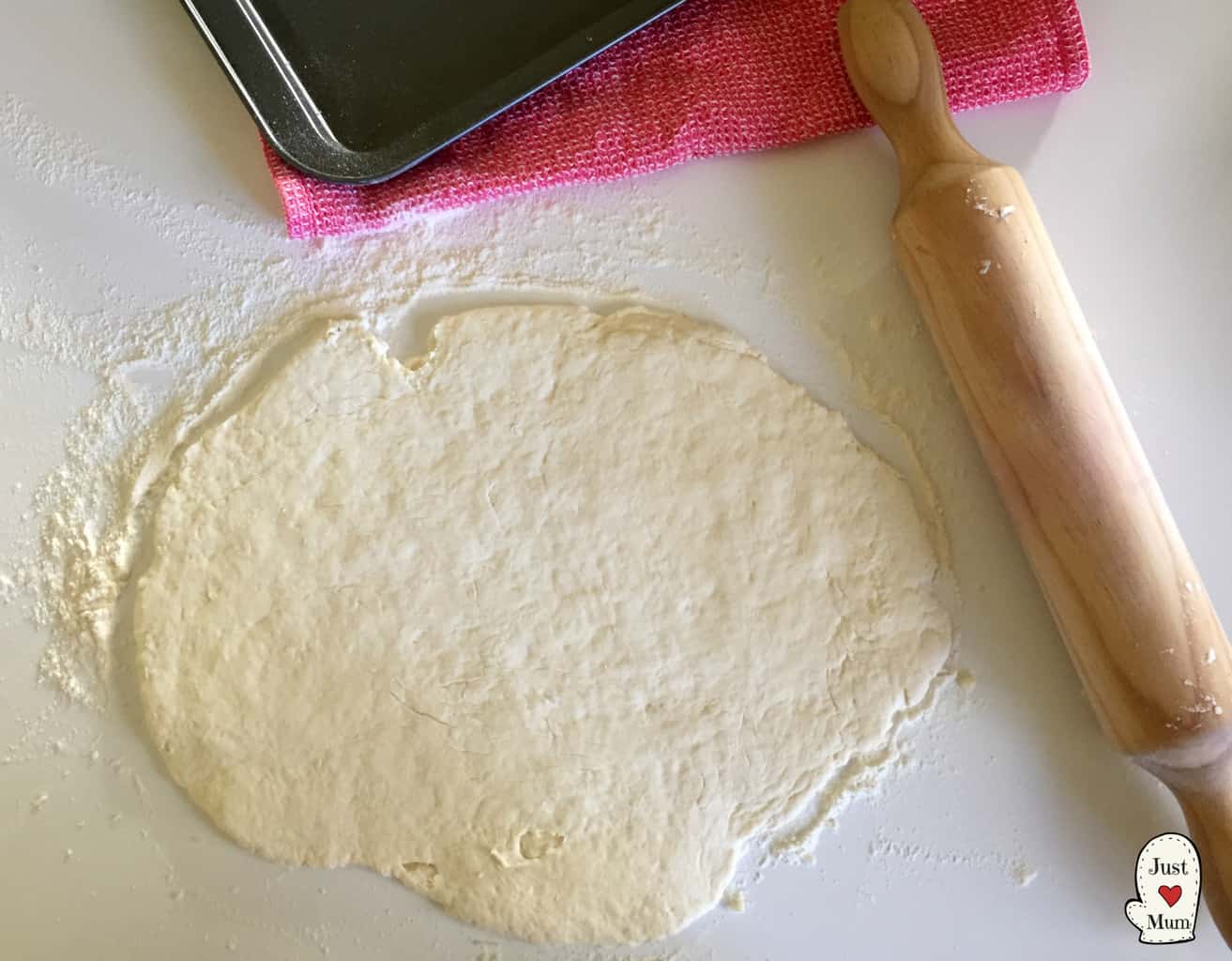 Making these is so simple. Combine the two ingredients, and roll them out, add your toppings then gently tightly roll them back up. You can do as I have done and split the dough in half to get a variety of flavours within one batch.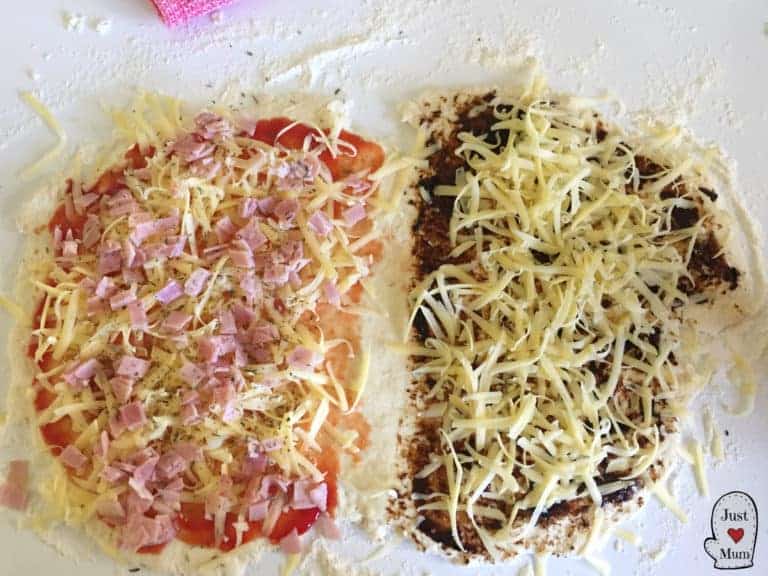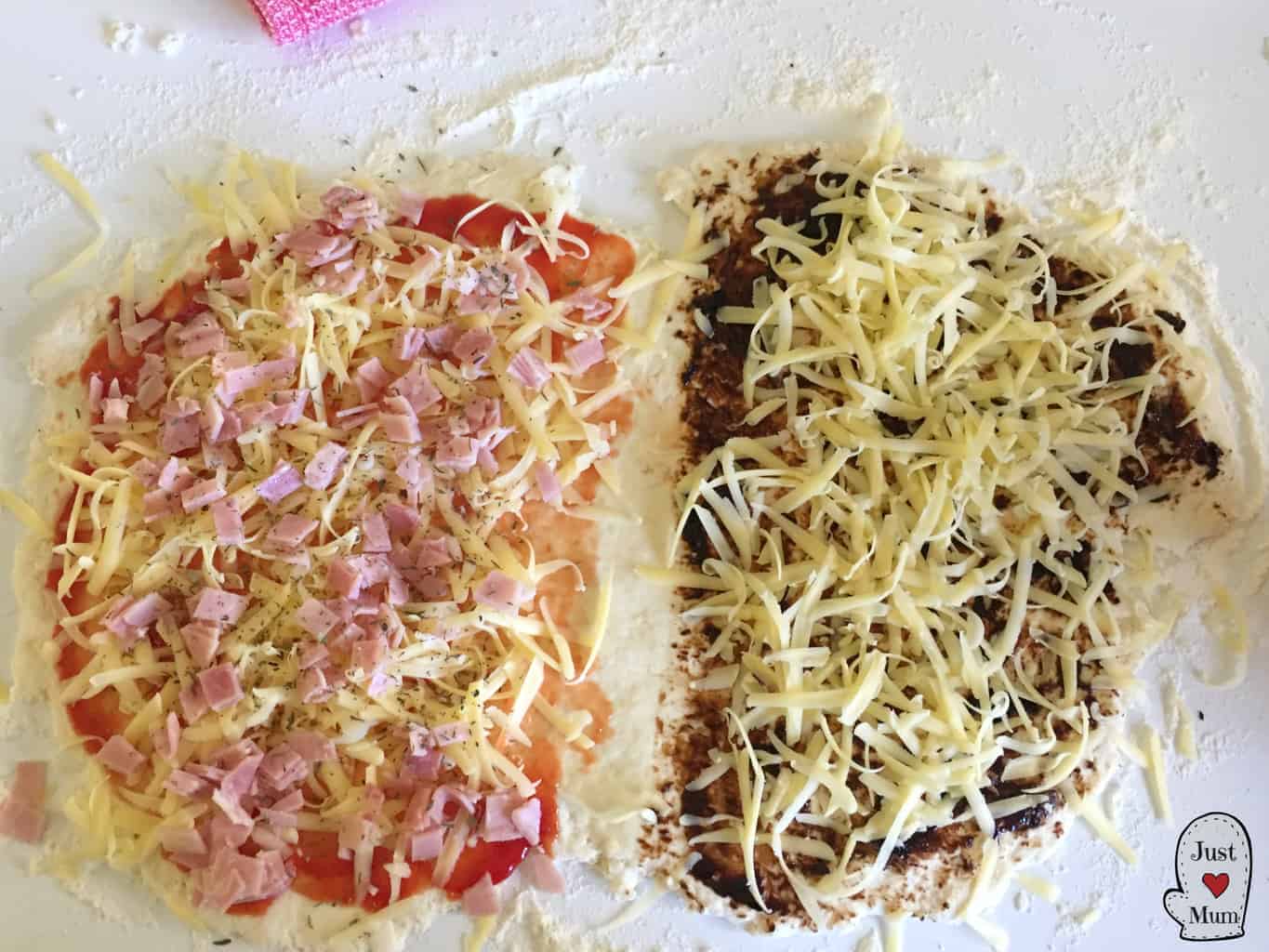 Now, onto the recipe, I have tweaked it a little from the original version I was given as I found it too sticky, and I hope that you enjoy it as much as we have!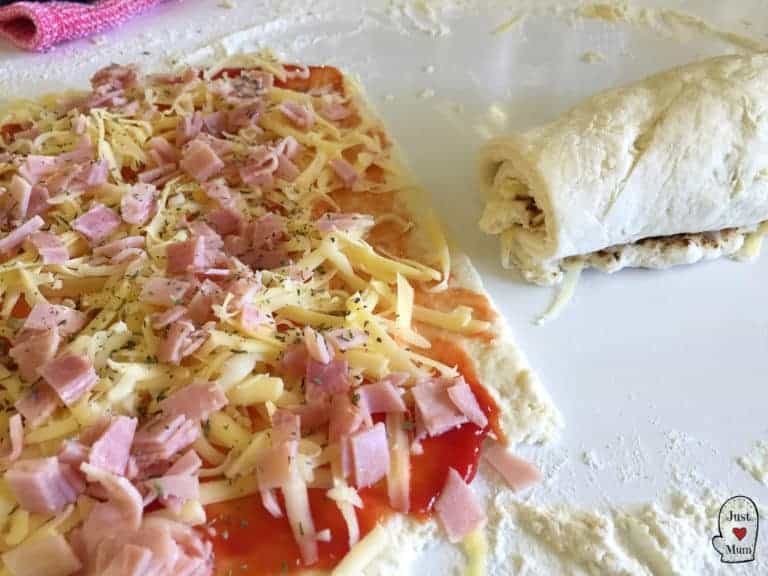 You can also try these mini pizzas with the same base! So easy –
recipe here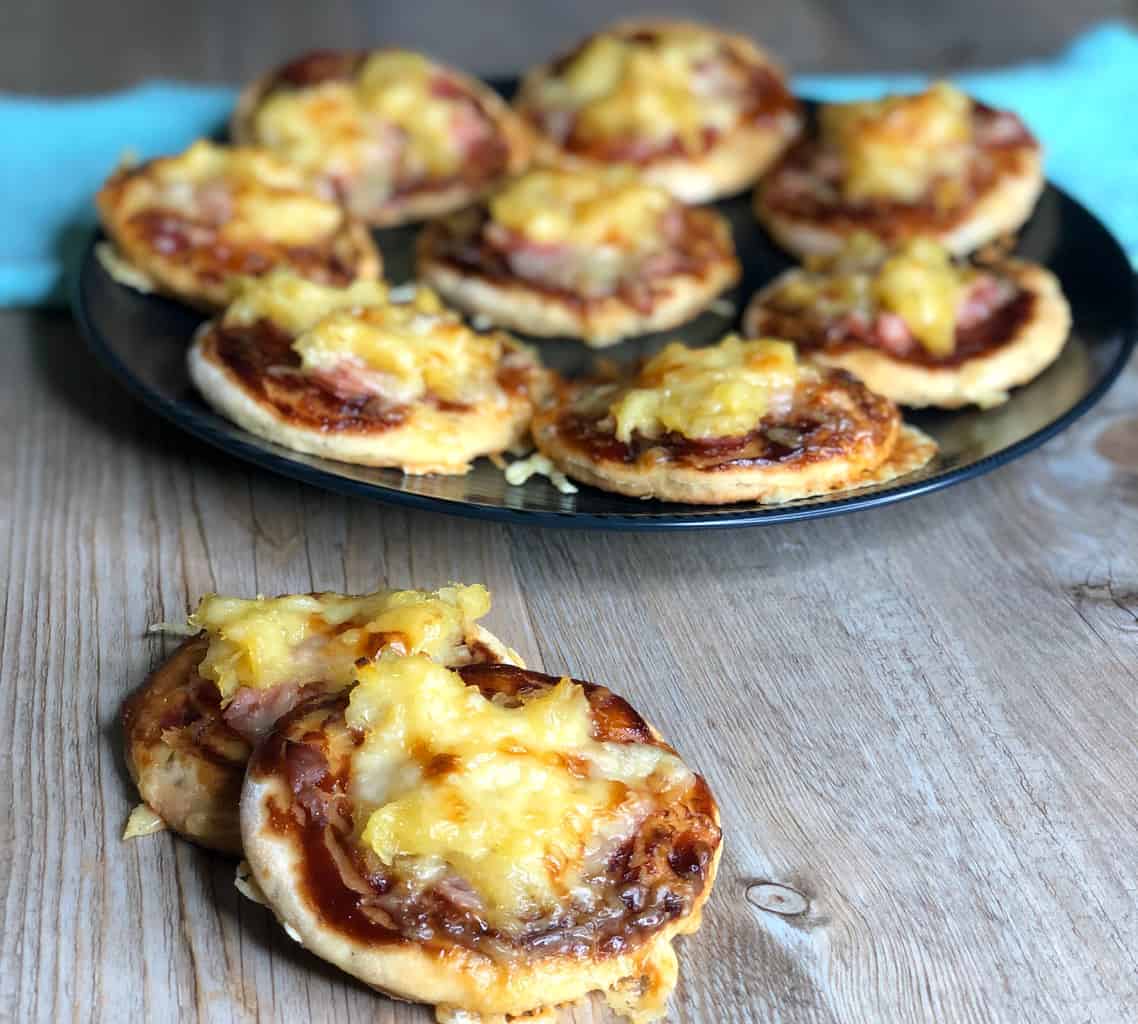 Thank you so much for stopping by to check out this recipe. You can find many more in the menu tabs above! Please also follow me on Facebook or Instagram and you can be one of the first to receive my new recipes by subscribing via email in the link below.
Happy Baking
Anna