Everybody loves an easy recipe and I know these 2 Ingredient Mini Pizza Bases will be a hit in your household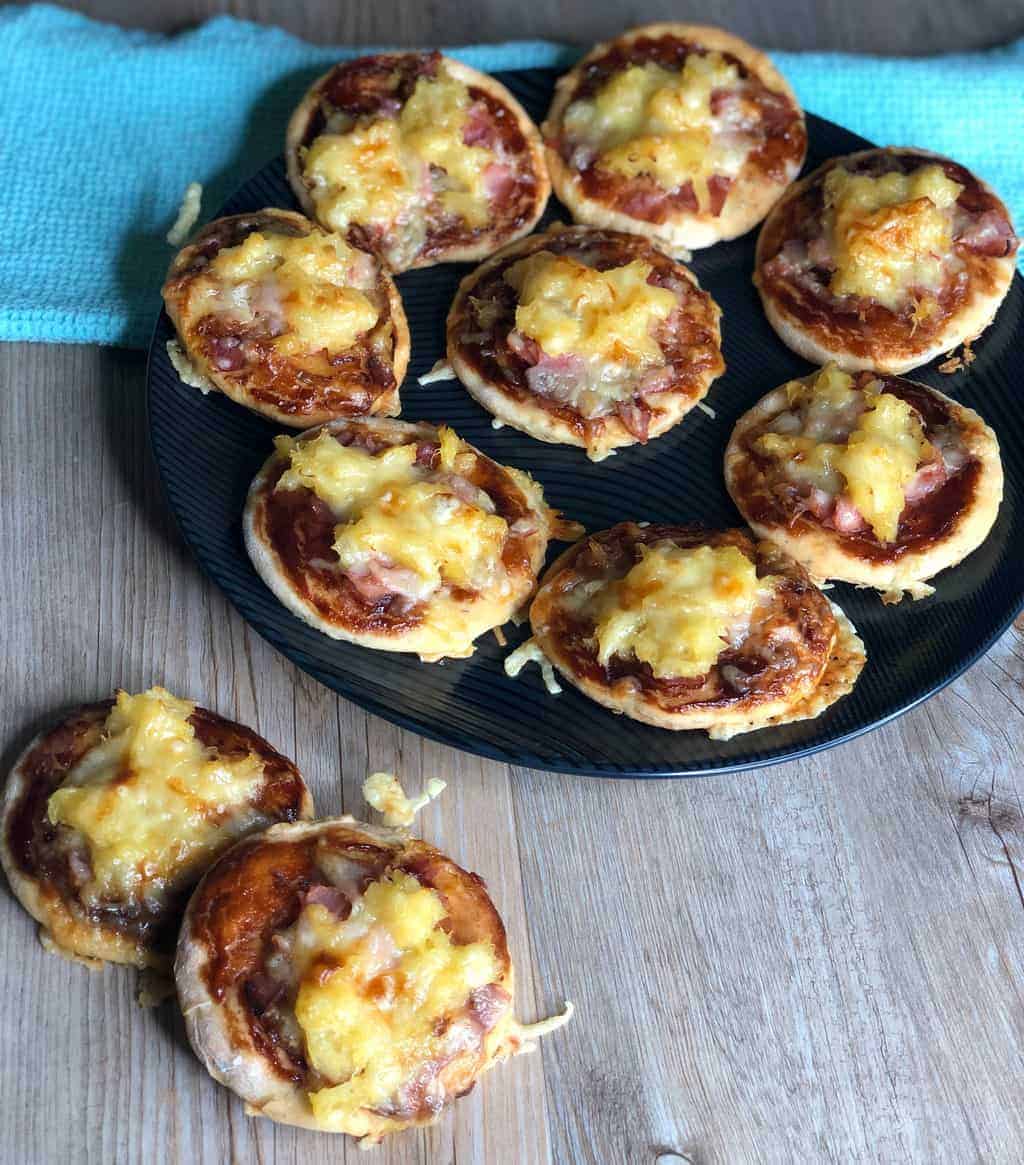 This recipe will seem familiar, that is because it is what I use for my 2 Ingredient Scrolls, there are lots of uses for this simple base of Greek Yoghurt and Self Raising Flour. Mini pizzas are popular as you can create lots of different toppings to use what your family likes. You can also of course create big ones, but for fun today we are sharing how we make our minis.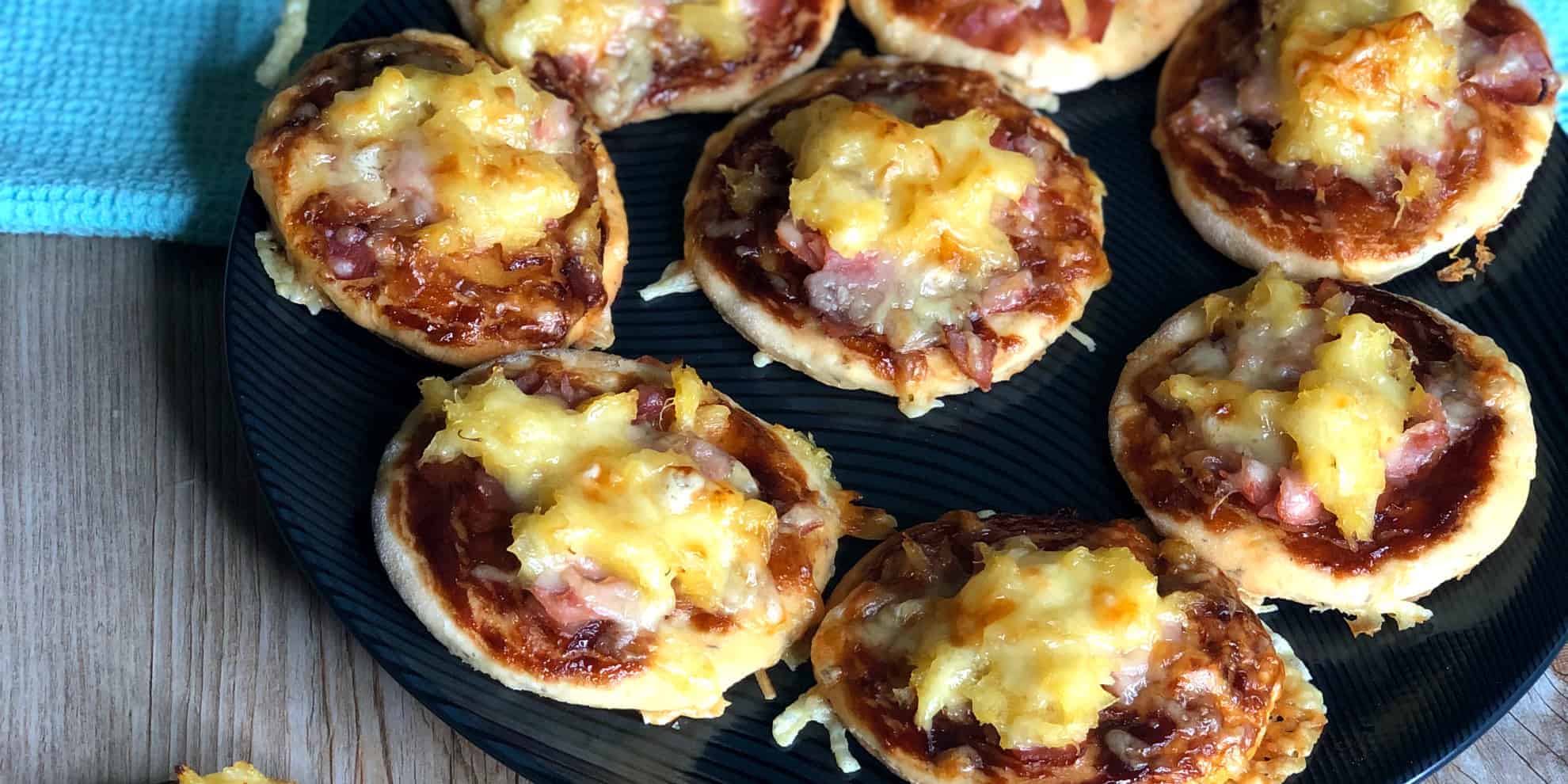 This is also a great idea for a take a plate option for your next event, you could create kids toppings and a more adult topping from the same base recipe. Lovely served hot or cold.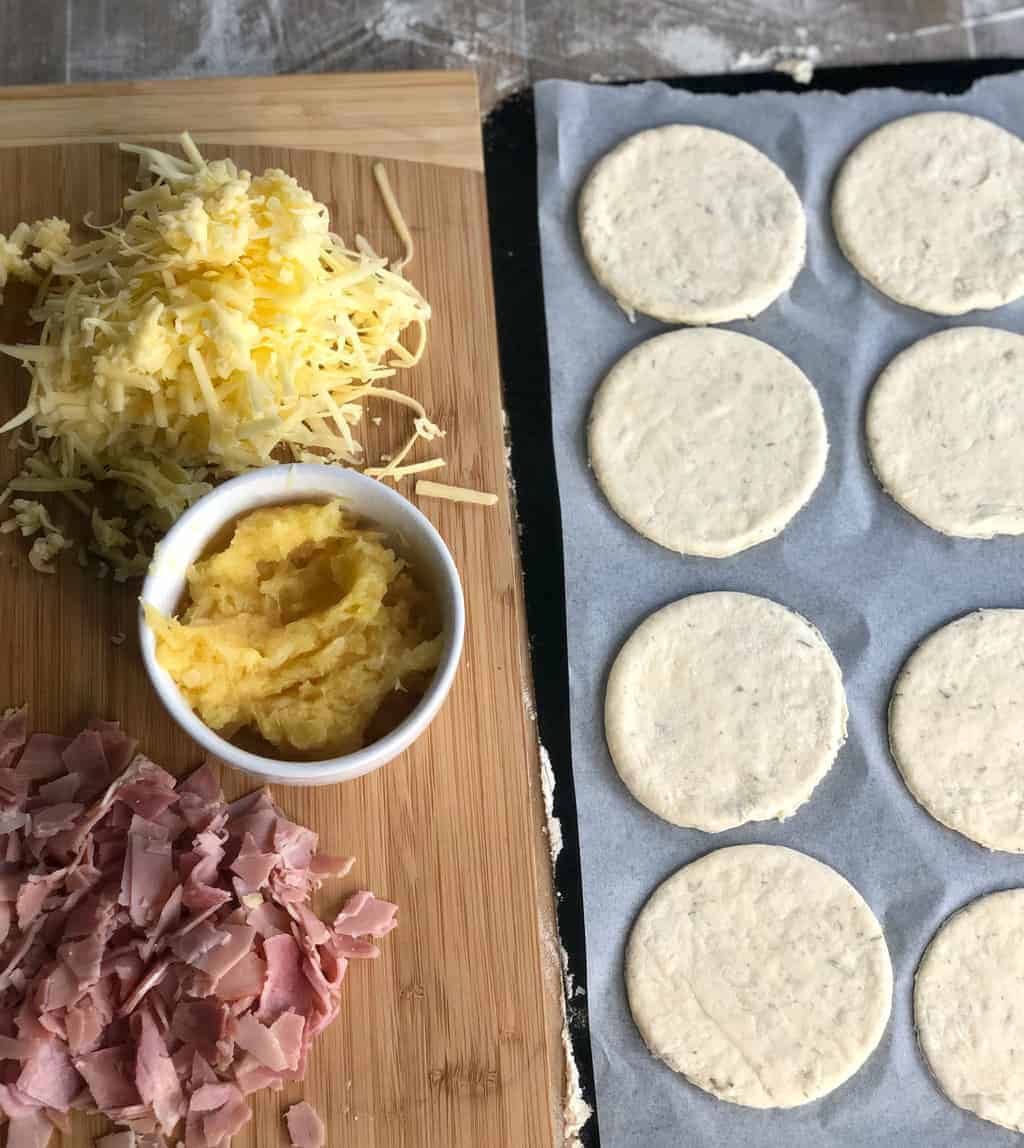 We like our bases thin and crispy so you will see we roll our pizza dough out quite thin. This way the toppings are the hero of the dish. You can layer these up high. As the dough is thin you want it to crisp up nicely in the oven before removing it. I always check the bottom of my pizzas not just the toppings so you can be sure they are nice and cooked through.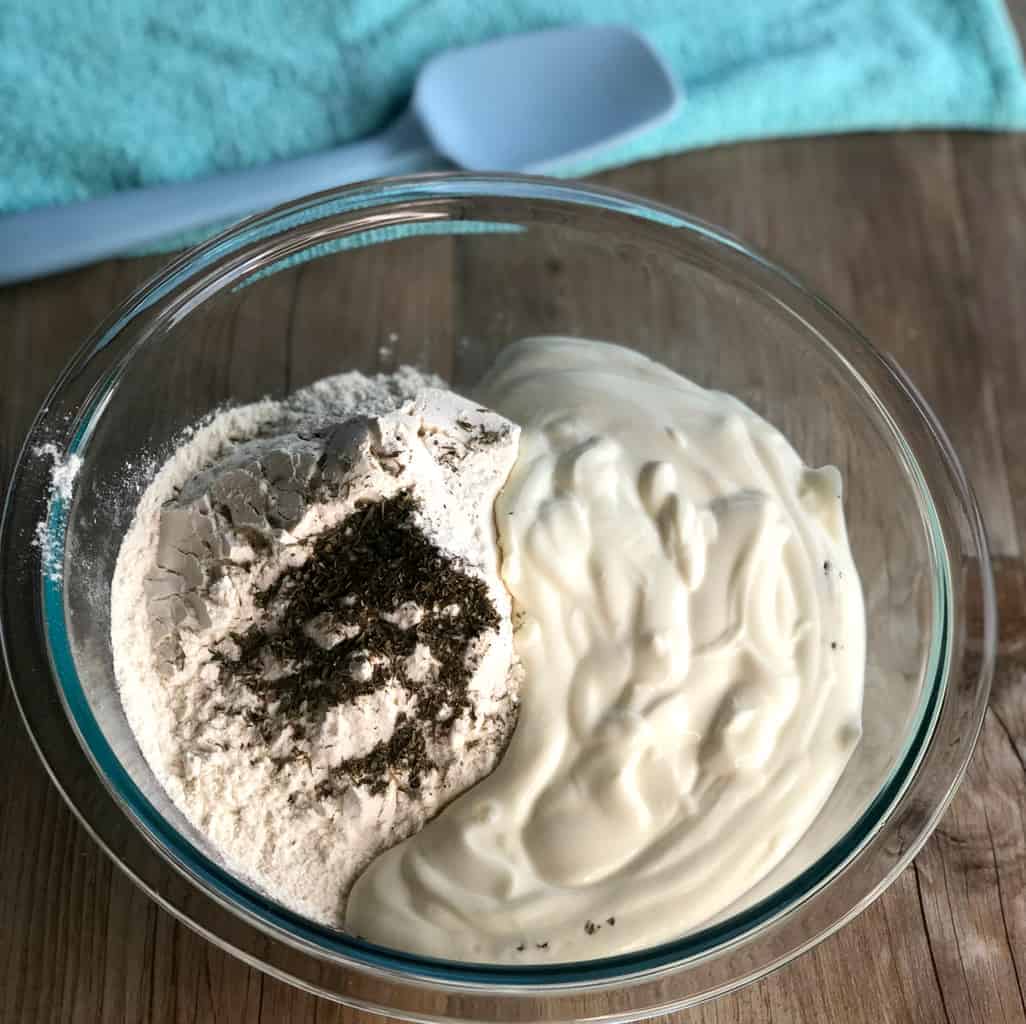 I think it is lovely to add some additional flavour to the base, you can do this simply by mixing through some mixed herbs, rosemary or whatever takes your fancy. Today I have shared a Hawaiian version but you can do any pizza toppings you like! Anything from pesto, to seafood, cranberries to chicken. Its a lovely simple base that I hope you try soon.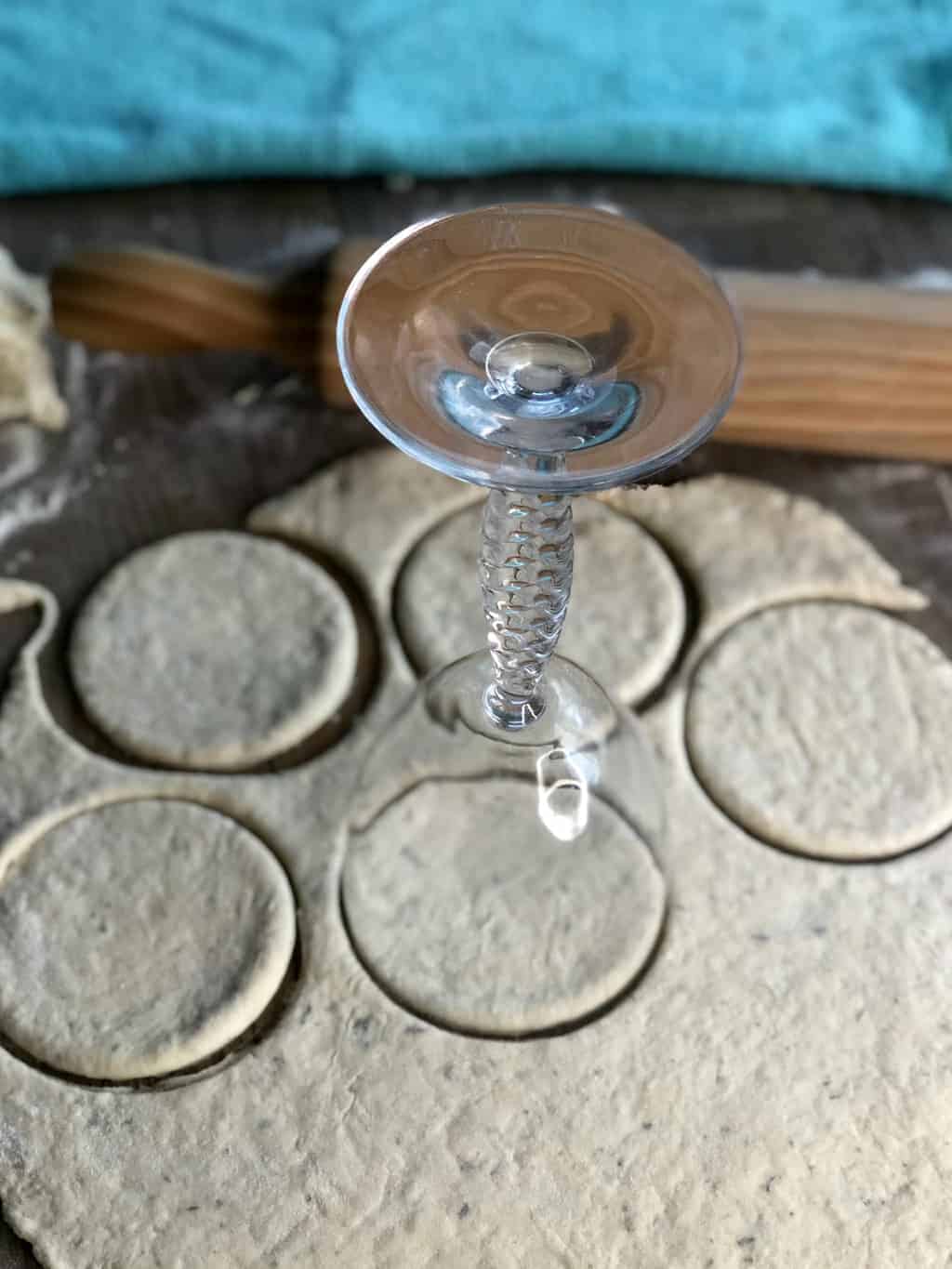 We have used a wine class to cut our shapes, so use what ever is handy with a thin edge and the right size for the pizzas you want to make. Then it is simply a matter of transferring the prepared dough to the baking tray and adding your toppings, for us this was bbq sauce, ham, pineapple and cheese.
So onto the recipe, very simple. I cannot wait to hear what variations of this you have made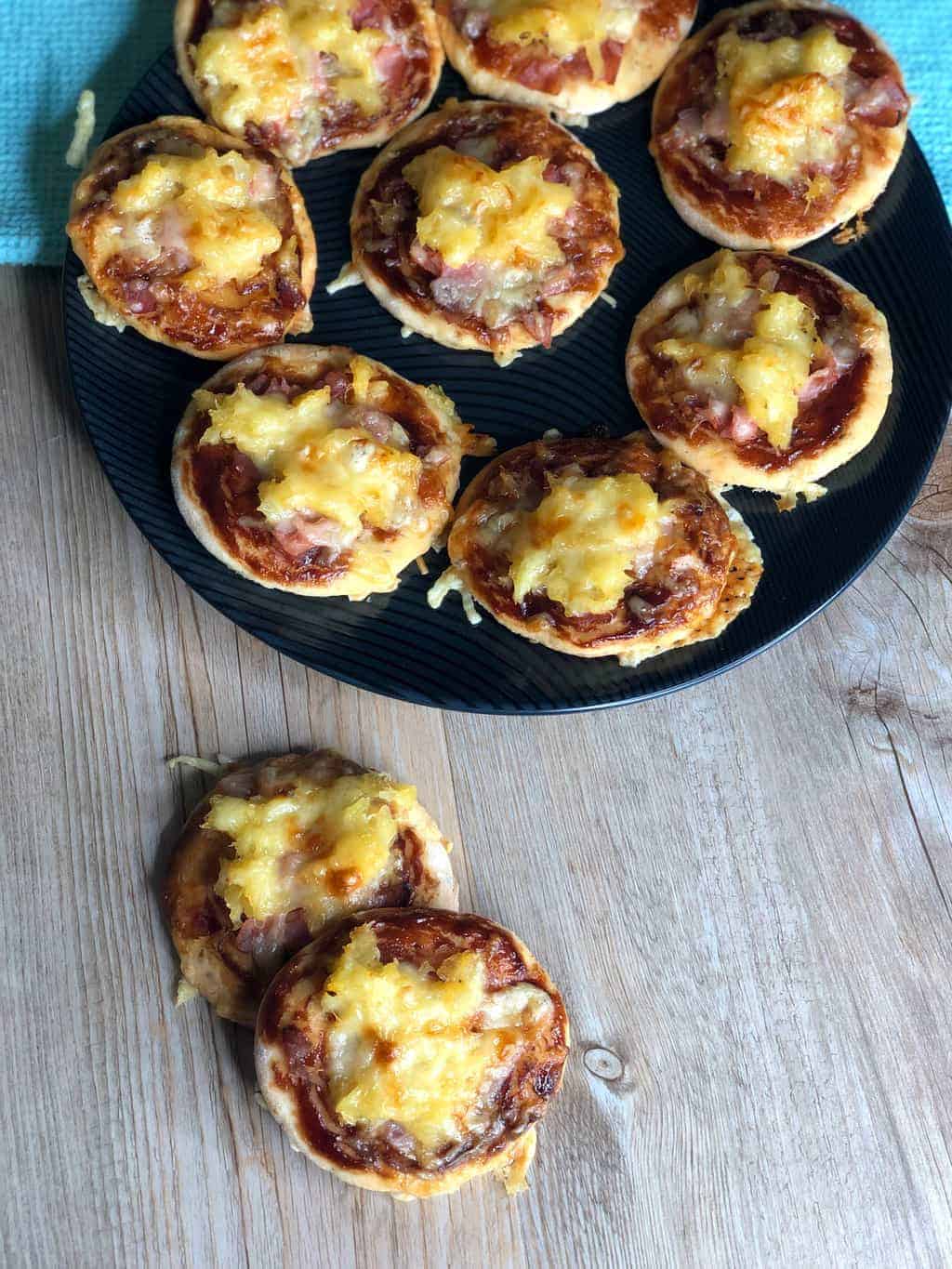 Thank you so much for stopping by to check out my latest recipes on my blog. If you are not already be sure to follow me on Facebook or Instagram for more deliciousness, and you can register your email in the subscription box below to receive all my recipes as I publish them.
Happy Baking!
Anna