Slow cooker meals are perfect for busy households and perfect for winter warming meals. This Slow Cooked Roast Pork is absolutely delicious, smothered in a Garlic Honey Butter Gravy.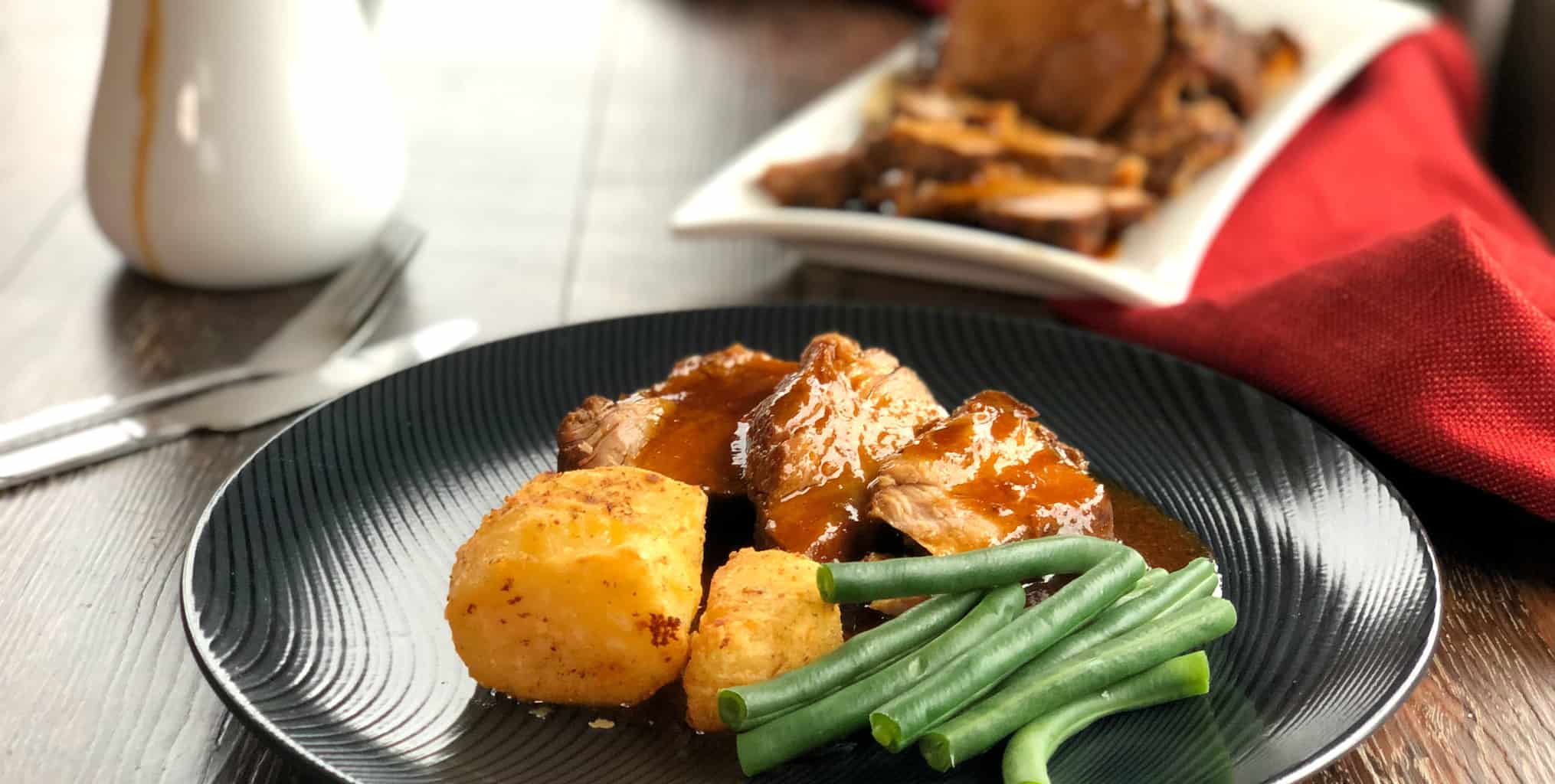 We have made many changes to this recipe each time we make it, making it easier and tastier every time. It is absolutely divine, the smells that pour through the house will make you want to make this again and again. The gravy that this creates is delicious. There are just a couple of steps to prepare then you let the slow cooker do all the work.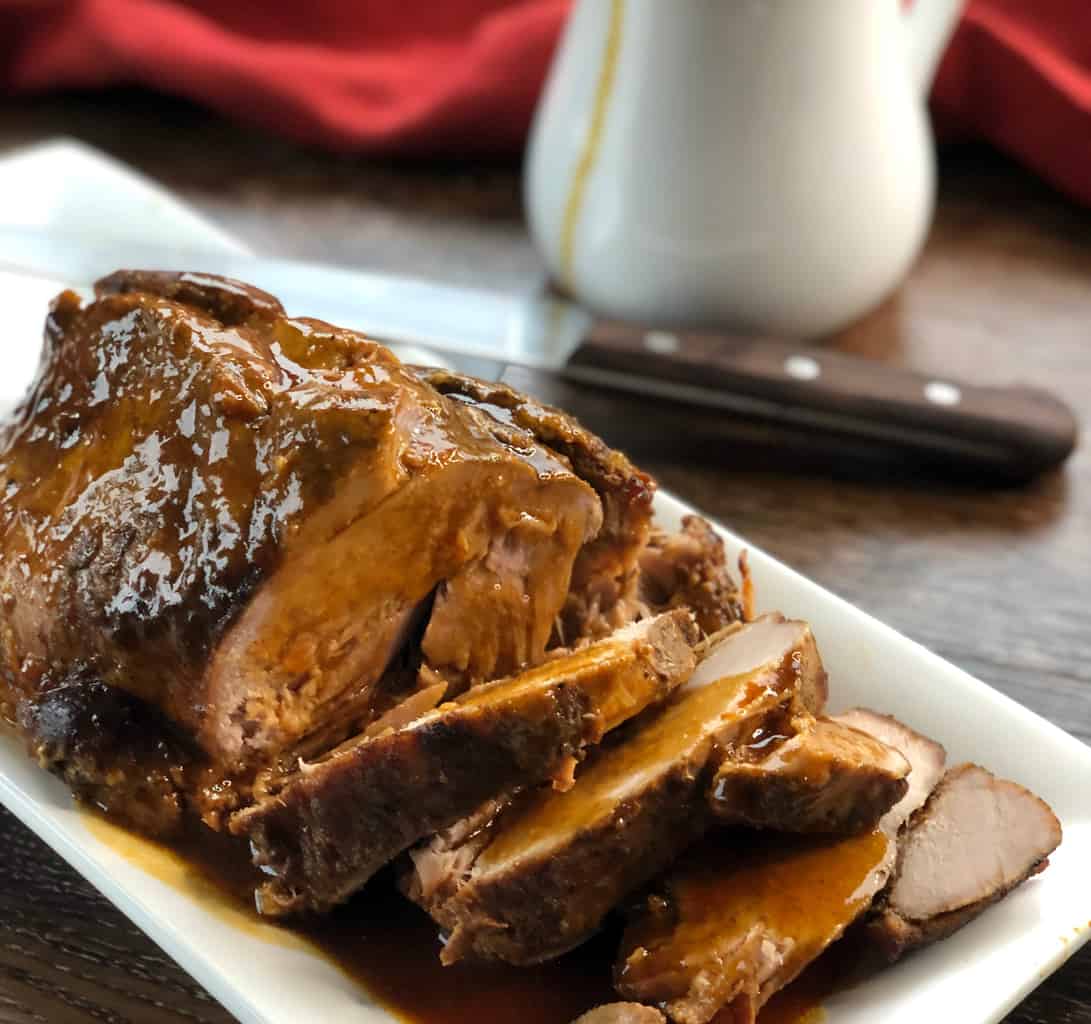 We love using our slow cooker in winter – it means we can use cheaper cuts of meat and make them deliciously tender and flavoursome to enjoy on a cosy night by the fire. I have partnered with Countdown to share some of my favourite products and methods for creating this delicious meal the whole family will love. We ALWAYS shop the specials and try and choose Countdown branded products where we canto keep the grocery bill down, so make sure you look out for the yellow letters in-store or online.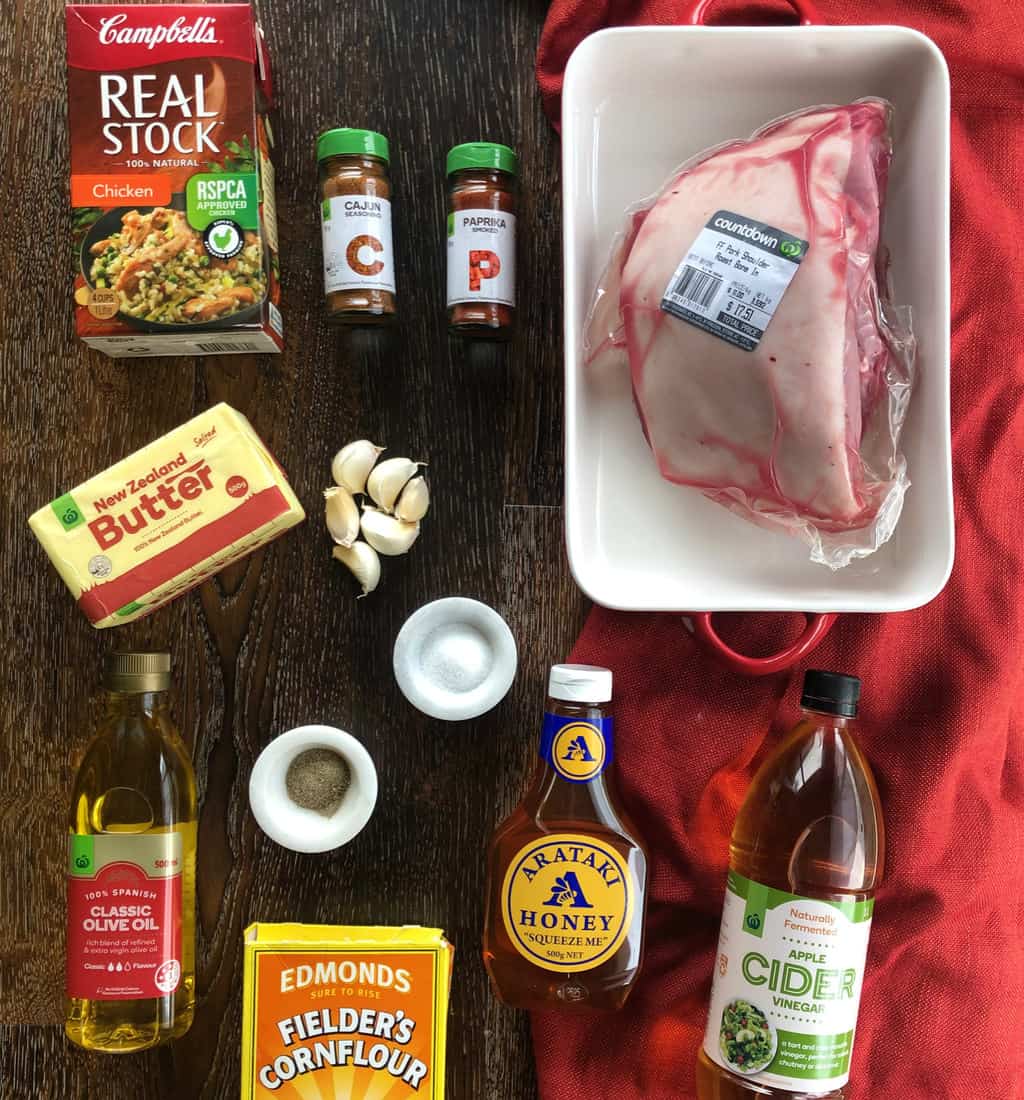 This recipe uses Countdowns Fresh Farmed Pork Shoulder – you want a cut of pork that is not too lean and the shoulder is perfect for this. I remove the skin and most of the fat from underneath. This ensures that the gravy at the end is not too fatty. I then rub this with a combination of olive oil and a mix of cajun mix and paprika. Brown this then create the delicious and simple sauce to pour over this.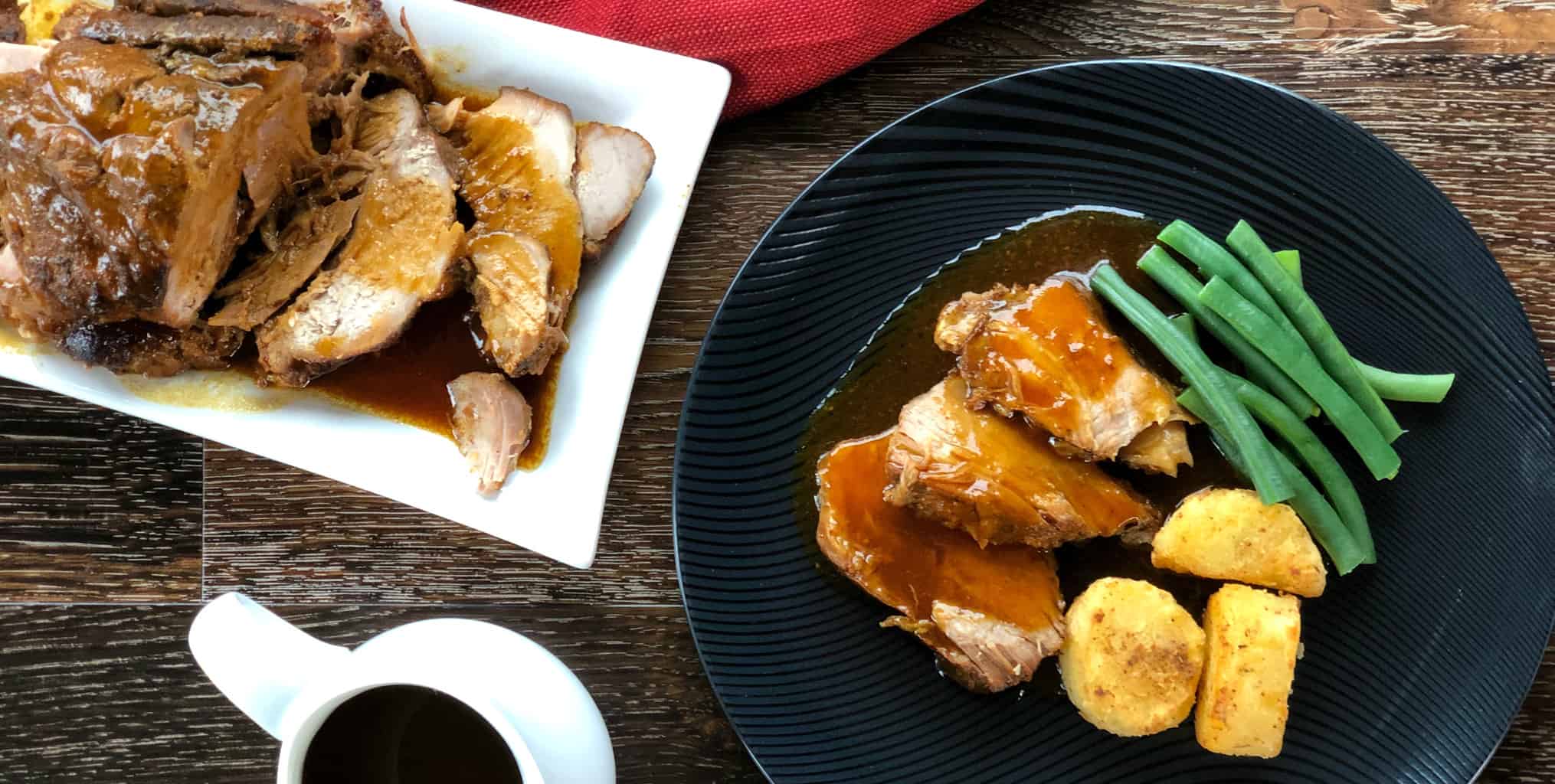 Then you let the slow cooker do its thing ( for ten hours at least) to ensure the meat is lovely and tender, turning during cooking to ensure the sauce gets all the way through. You can also make this ahead of time, preparing it the night before you require it, then popping the entire pork into the fridge complete with sauce.
You can take it out in the morning to get it back to room temperature then pop it on to cook. Some slow cookers may take a little more time than others, you can also cook it over night.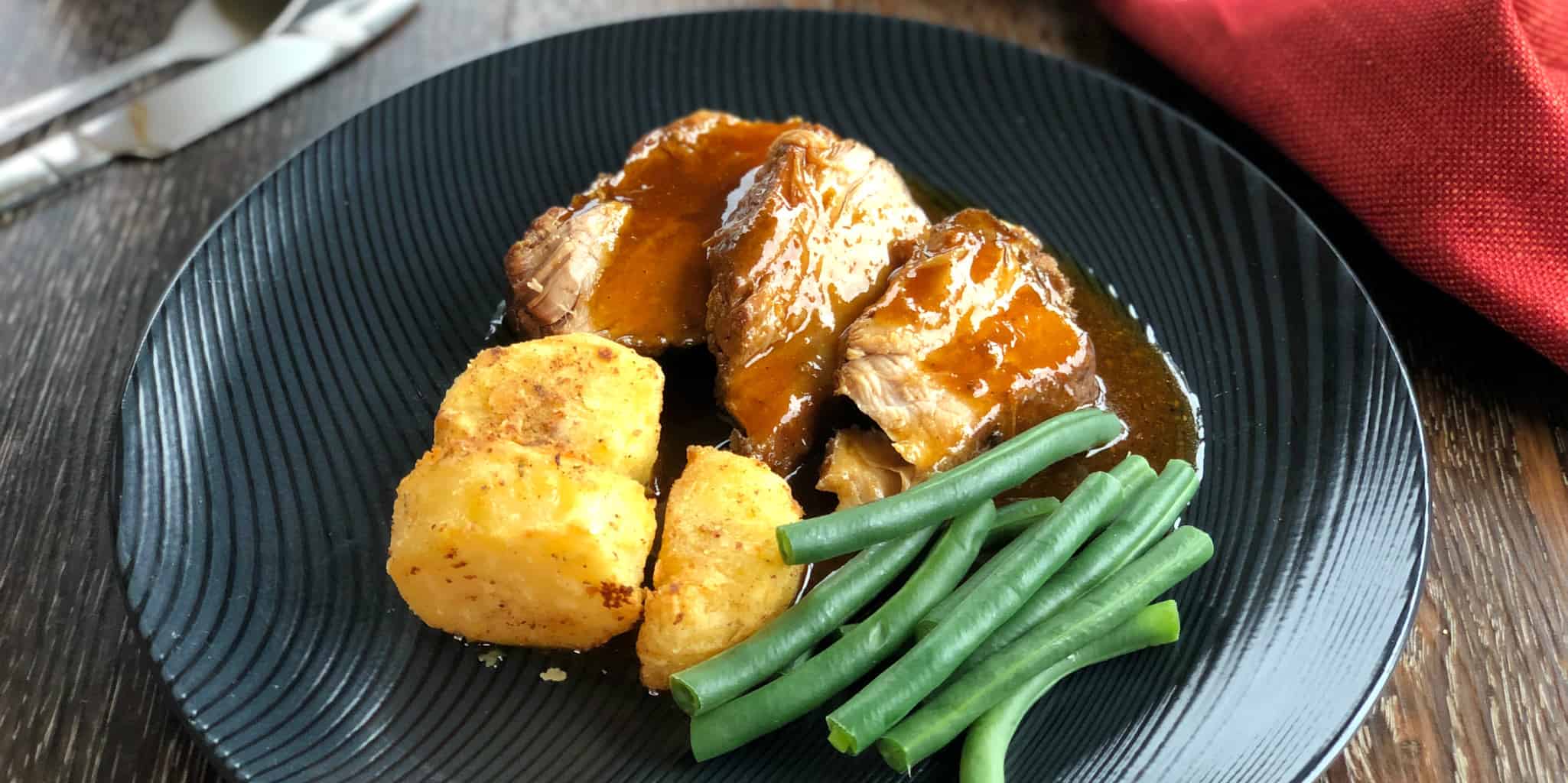 The original recipe used a number of spices but the one thing I don't like with recipes is needing to buy a bunch of ingredients you will never use again, I have found the Countdown branded Cajun mix does the job of all those spices perfectly.
I also use paprika for additional colour and flavour. Browning the meat to seal the flavour and spices before popping it in the slow cooker adds even more flavour.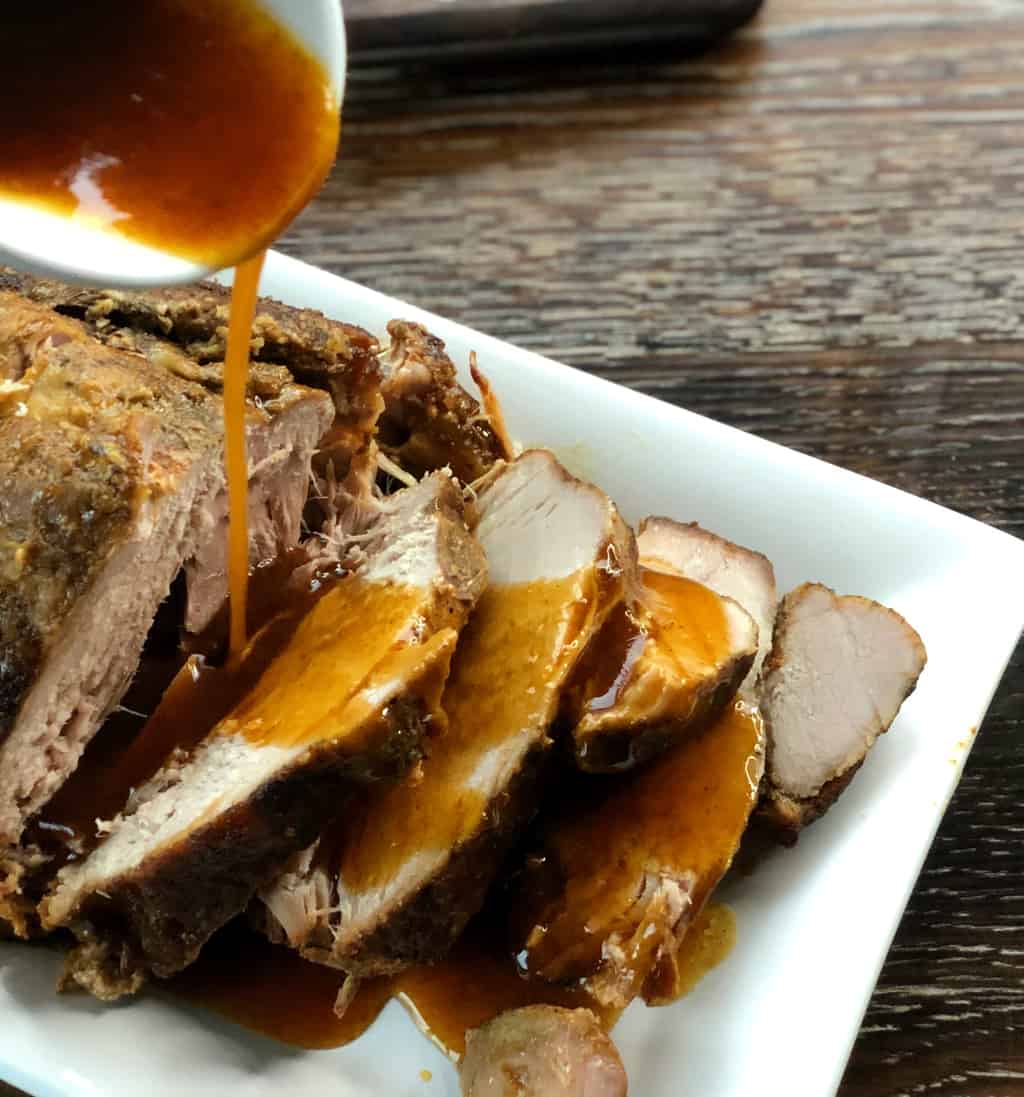 Now the gravy, oh boy the gravy. The smell of this gravy is absolutely sensational, the combination of flavours is perfect when accompanying the pork, they are bold and beautifully balanced. I have used chicken stock as I find this works best with the pork but you could use any flavour really. And garlic, lots of garlic!
You make and boil the sauce then pour this over the browned pork. Once the pork is cooked, drain the sauce and reduce it in a fry pan with some cornflour until it resembles runny honey.
I have served the pork with delicious crunchy roast potatoes and green beans, then you make use of the delicious gravy you prepared and pour liberal amounts all over the pork and enjoy! You can find the recipe for my roast potatoes here – I used more of the cajun mix in the flour I coated them in for extra flavour.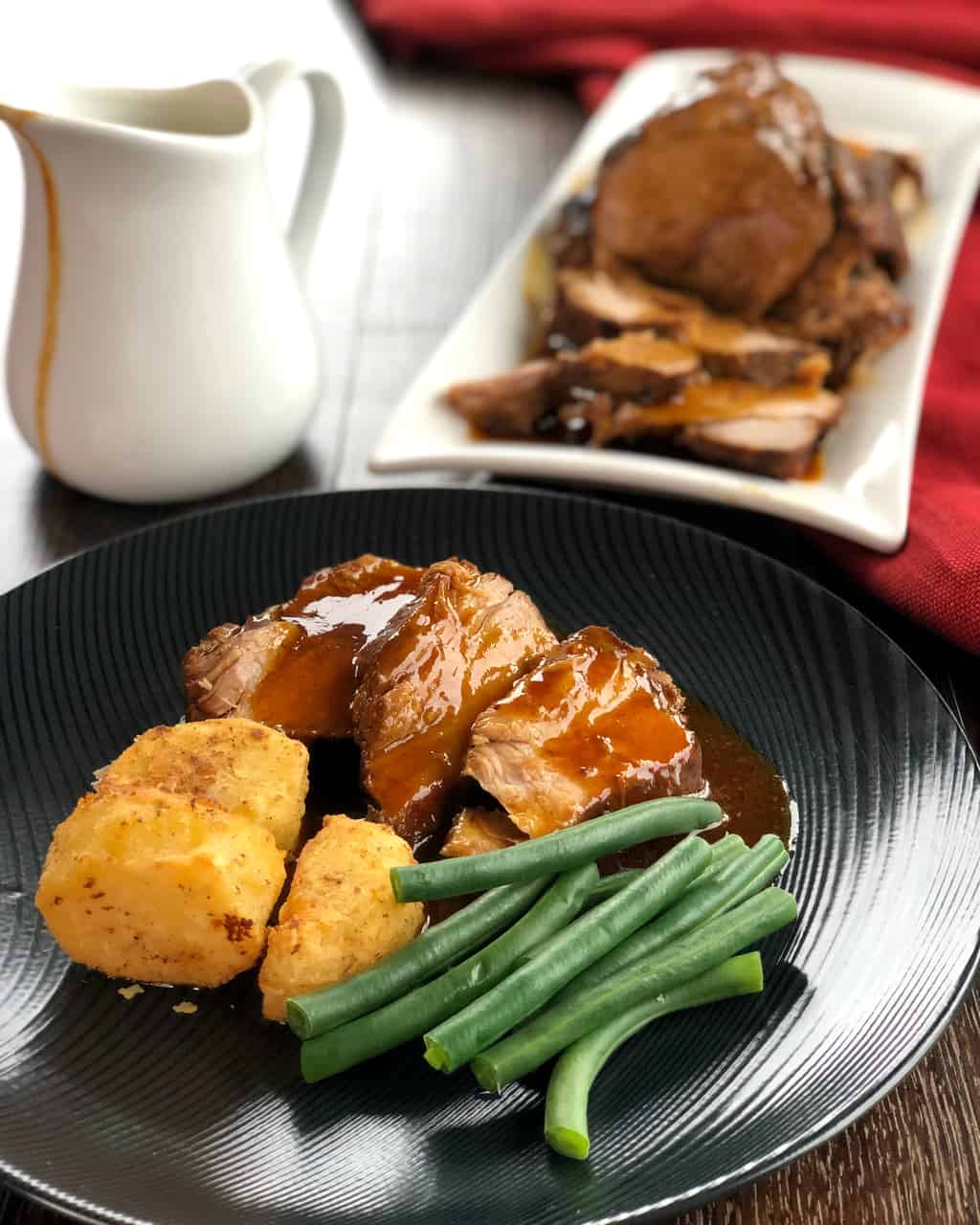 For those with a multi cooker or instant pot you can also make this, setting it to pressure cook for 1 hour and 30 minutes
So onto the recipe! I hope you enjoy this one as much as we do, recipe inspired by Recipe Tin Eats! Top tip for baking pork, to break down all the tenderness of the meat you want the internal temp to reach 65C to break down the collagen, fats etc in the meat.
I hope you enjoy this lovely winter warming recipe for Slow Cooker Roast Pork. Countdown have you covered for all your winter cooking. Keep an eye out for the yellow sticker specials in-store and online too!
Thank you as always to Countdown for partnering with me, you can find everything I have used in this recipe in store and online.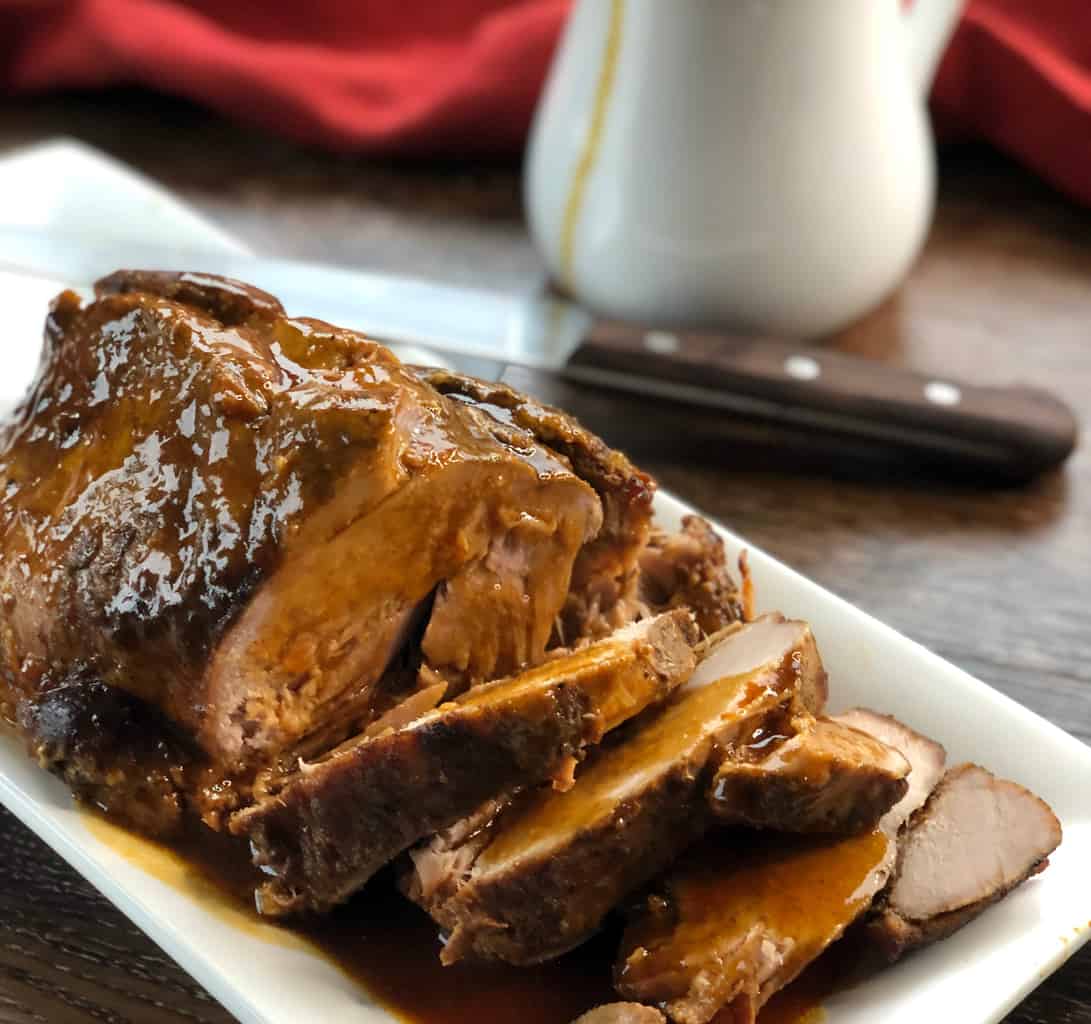 Thank you so much for stopping by to check out my latest dessert and others on my blog. If you are not already be sure to follow me on Facebook or Instagram for more deliciousness, and you can register your email in the subscription box below to receive all my recipes as I publish them.
Happy Baking!
Anna