I fondly remember enjoying the best Roast Potatoes made this way as a child at my Grandma's and I have made them this way ever since! Simply the best Roast Potatoes and so perfect, so easy!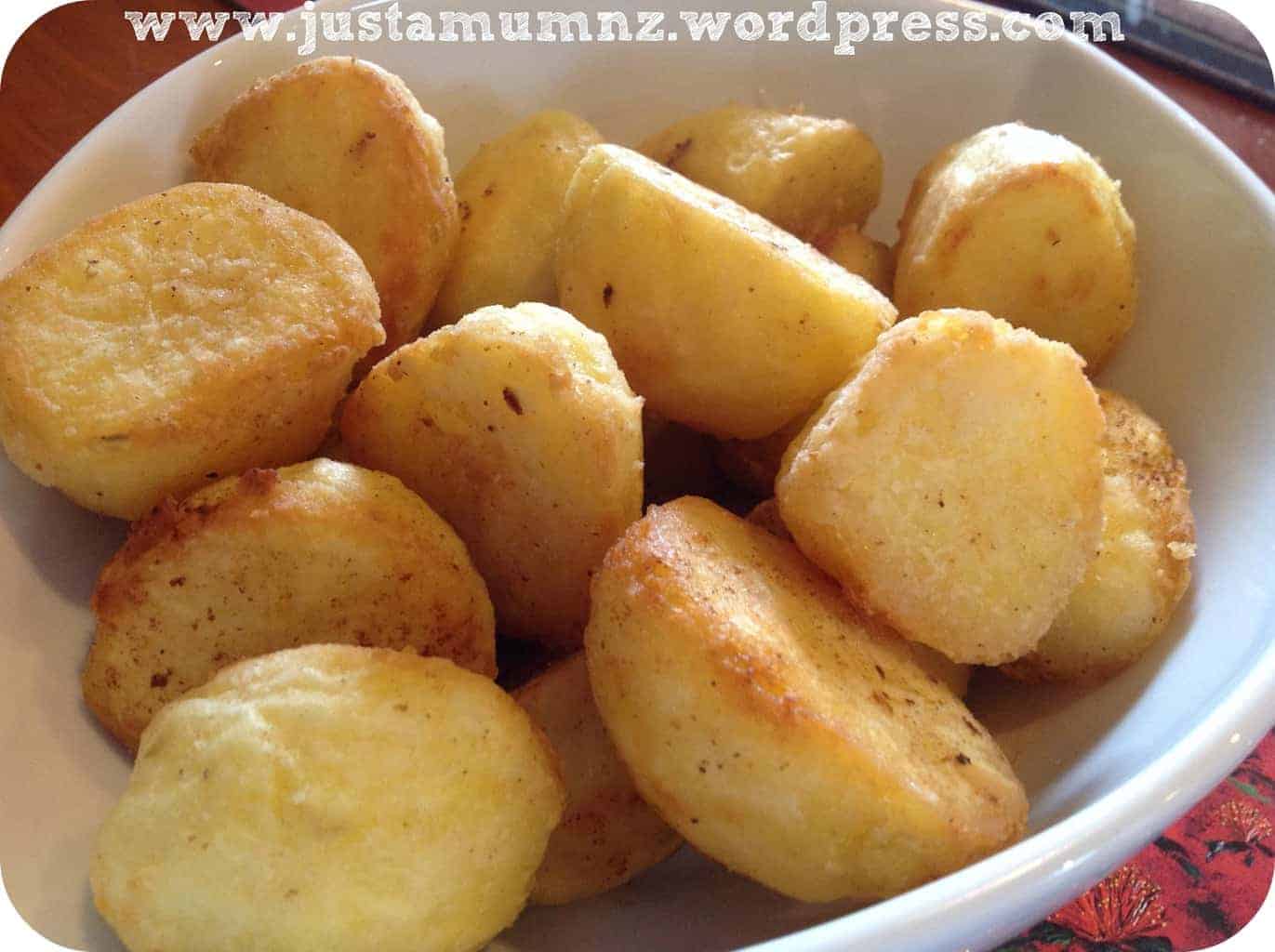 I thought I would share my method of roasting potatoes – this results in a delicious crunchy outside and soft fluffy inside in no time at all. You can also do Kumara or Sweet Potato this way and it takes even less time.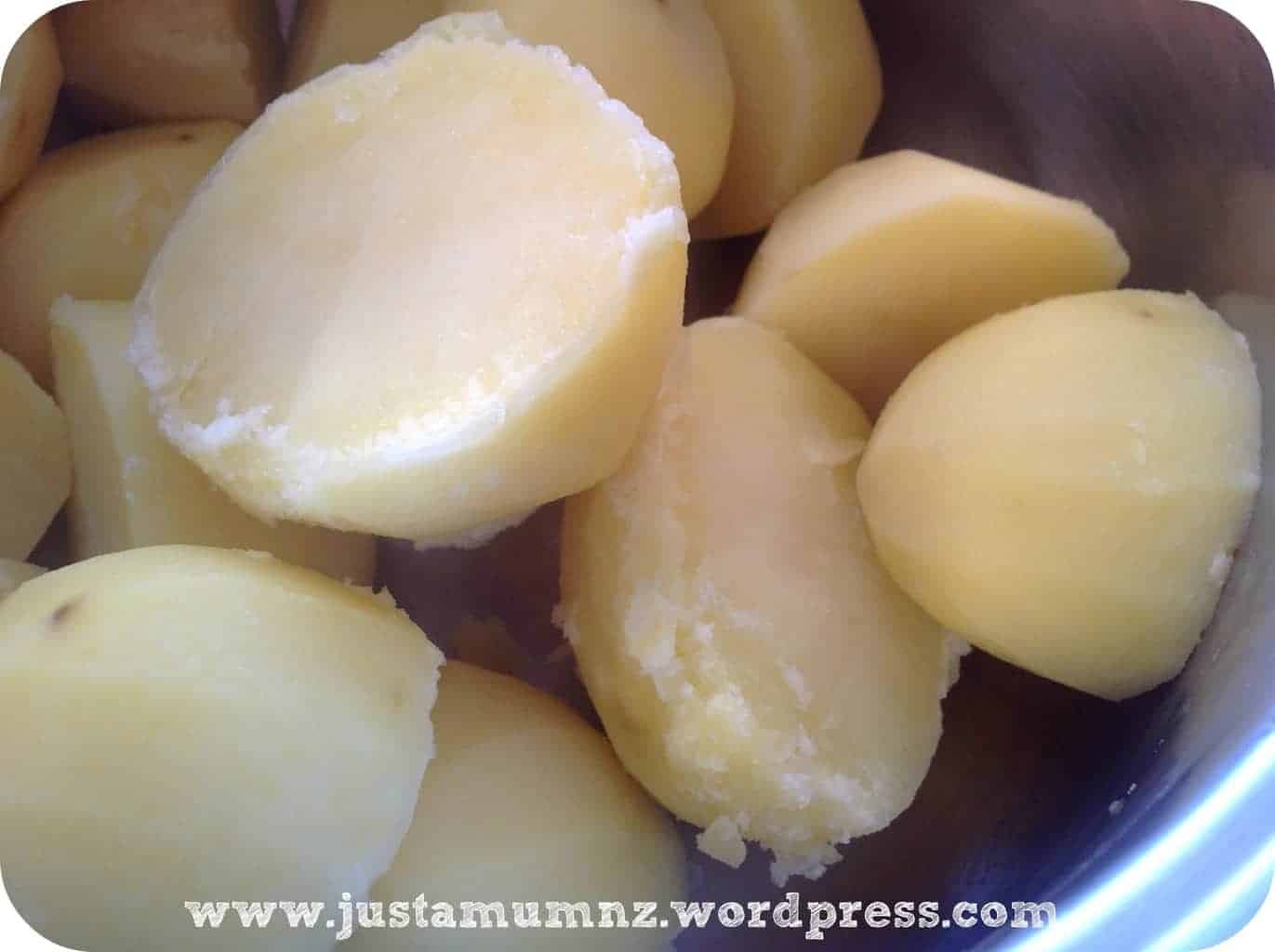 The secret to the perfect roast potato is to par boil them first, this creates a lovely soft outer layer that the oil and butter can absorb into creating the perfect crunch! You often hear people refer to things being twice baked, well this is the same concept!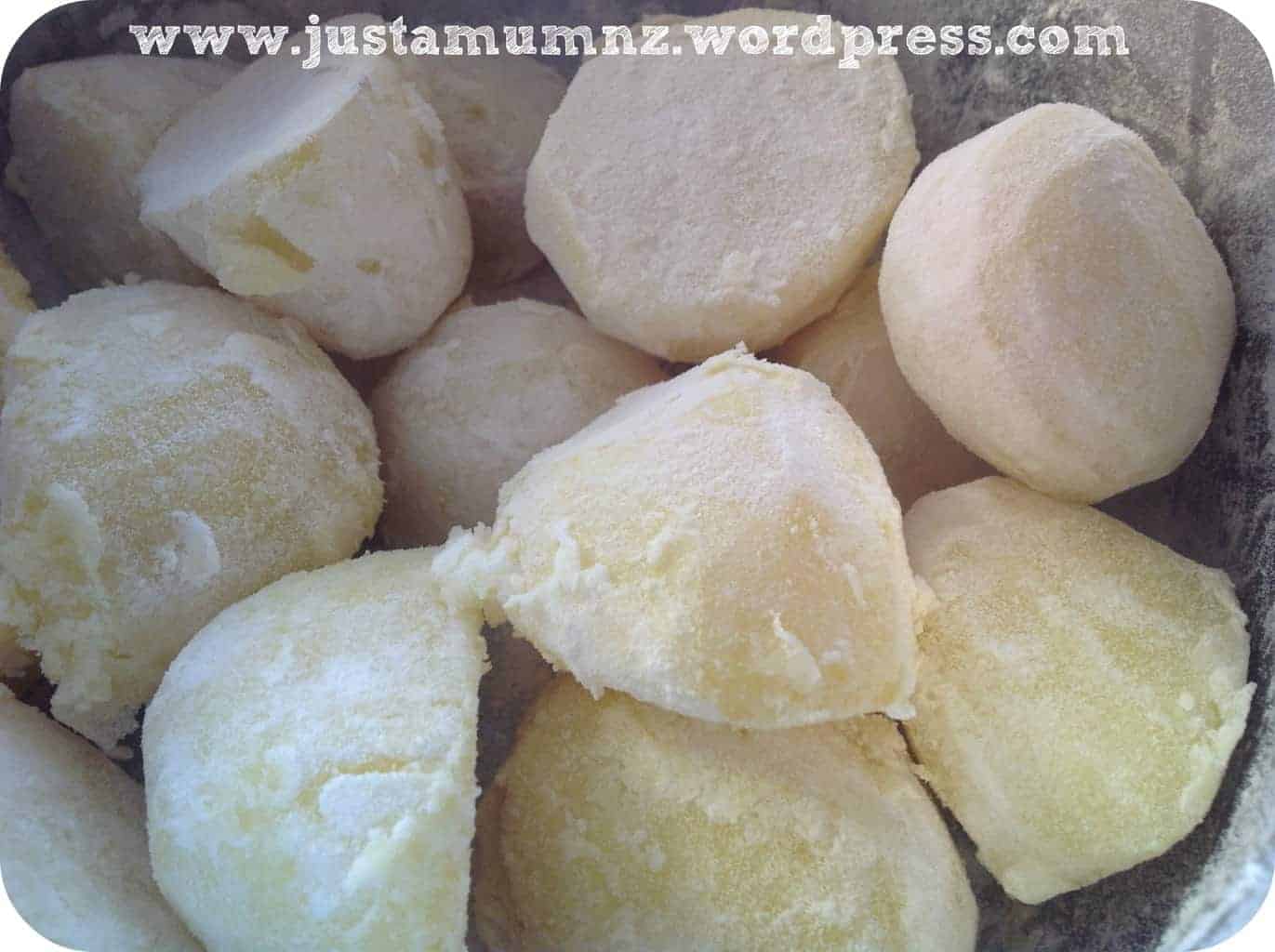 Once the potatoes are par baked, just until the outside begins to soften you then drain and add flour to the saucepan, using the lid firmly held in place you give the entire pan a big shake to coat the potatoes.
This also means they will get slightly roughed up in the process creating little crevices for even more crunch!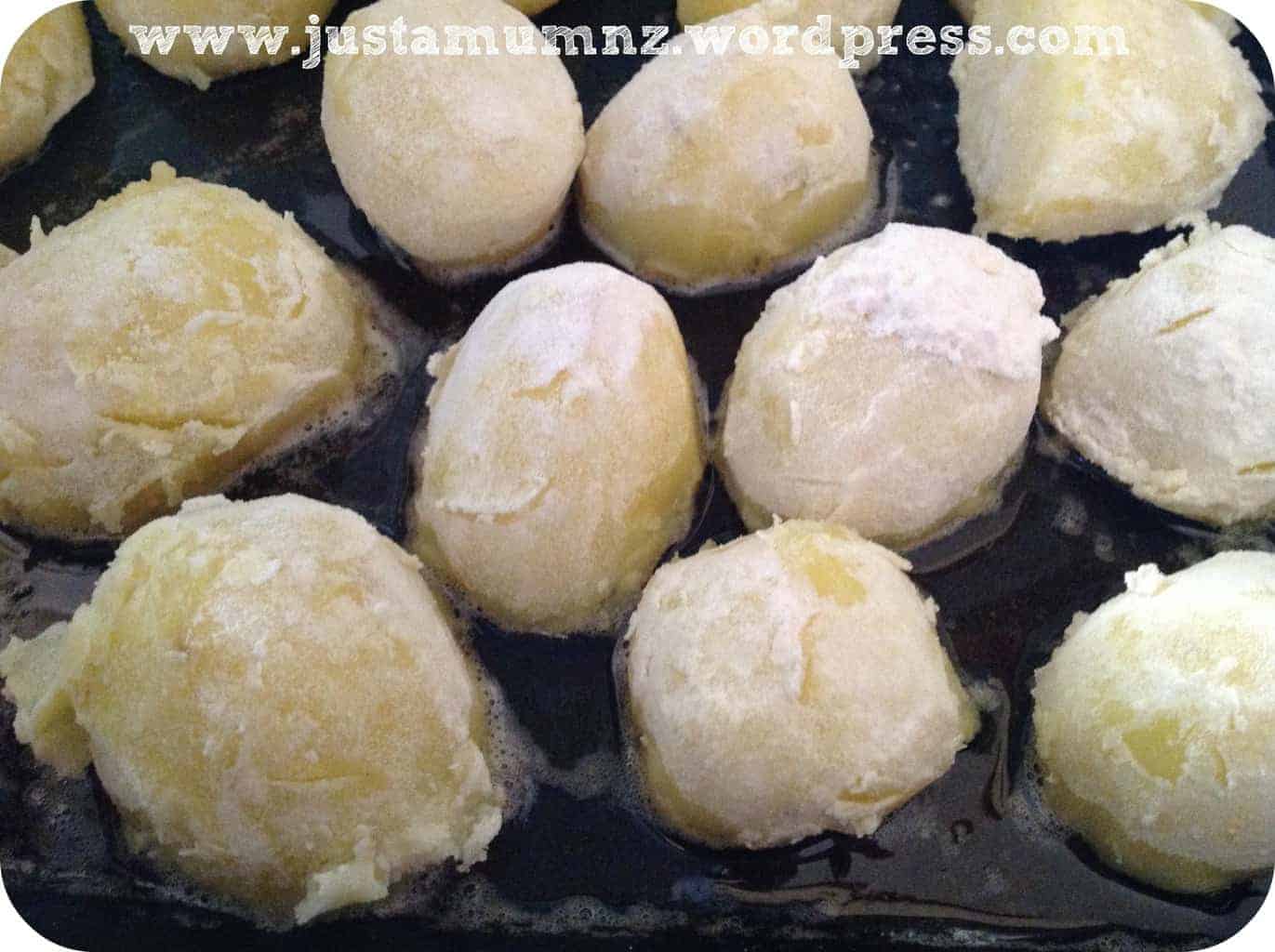 The next in my recipe is to cook in a combination of both oil and butter. The oil means that the butter will not burn but it helps create the lovely golden brown look and a delicious taste! Since you have par baked the potatoes they also do not take as long to bake.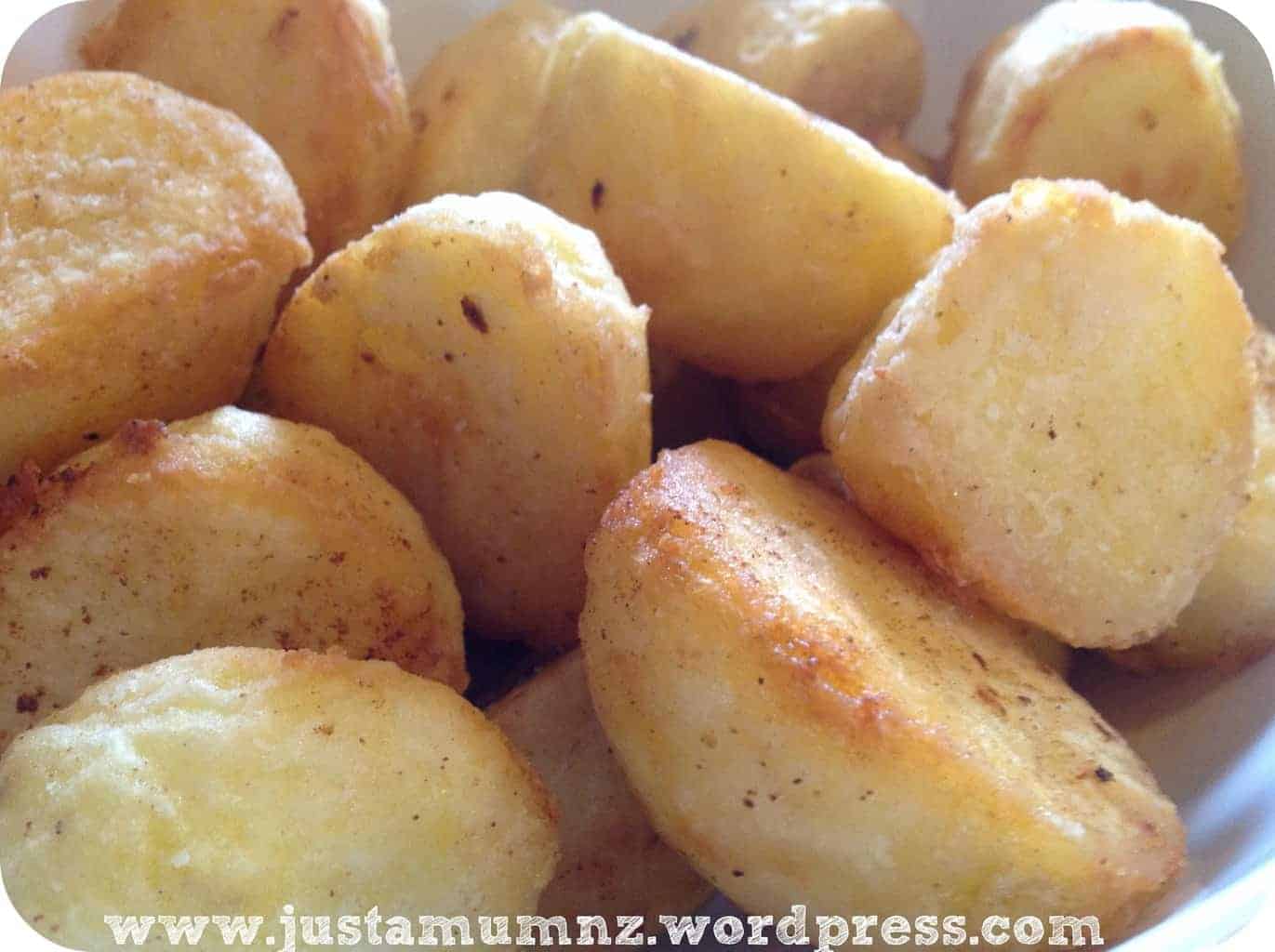 I like to add a little cumin seeds to mine, this adds a gorgeous flavour, but they are just as good left plain and served salted. This is such an easy recipe, but everyone simply loves these!
If you are a fan of potato dishes then you must try this divine recipe for the Best Ever Scalloped Potatoes! Simply divine
I have not included quantities as it depends if you need 2 or 10 potatoes or have a small or large roasting dish! The method is the same, so just adjust the quantities to suit your needs.
Onto the recipe for my Easy Perfect Roast Potatoes
So easy! I hope you enjoy this lovely family recipe.
Thank you so much for stopping by to check out my latest recipes on my blog. If you are not already be sure to follow me on Facebook or Instagram for more deliciousness, and you can register your email in the subscription box below to receive all my recipes as I publish them.
Happy Baking
Anna