Scalloped Potatoes, Potato Gratin, Potatoes Au Gratin, whatever you wish to call this recipe I can assure you this decadent creamy garlicy cheesy version will become your favourite!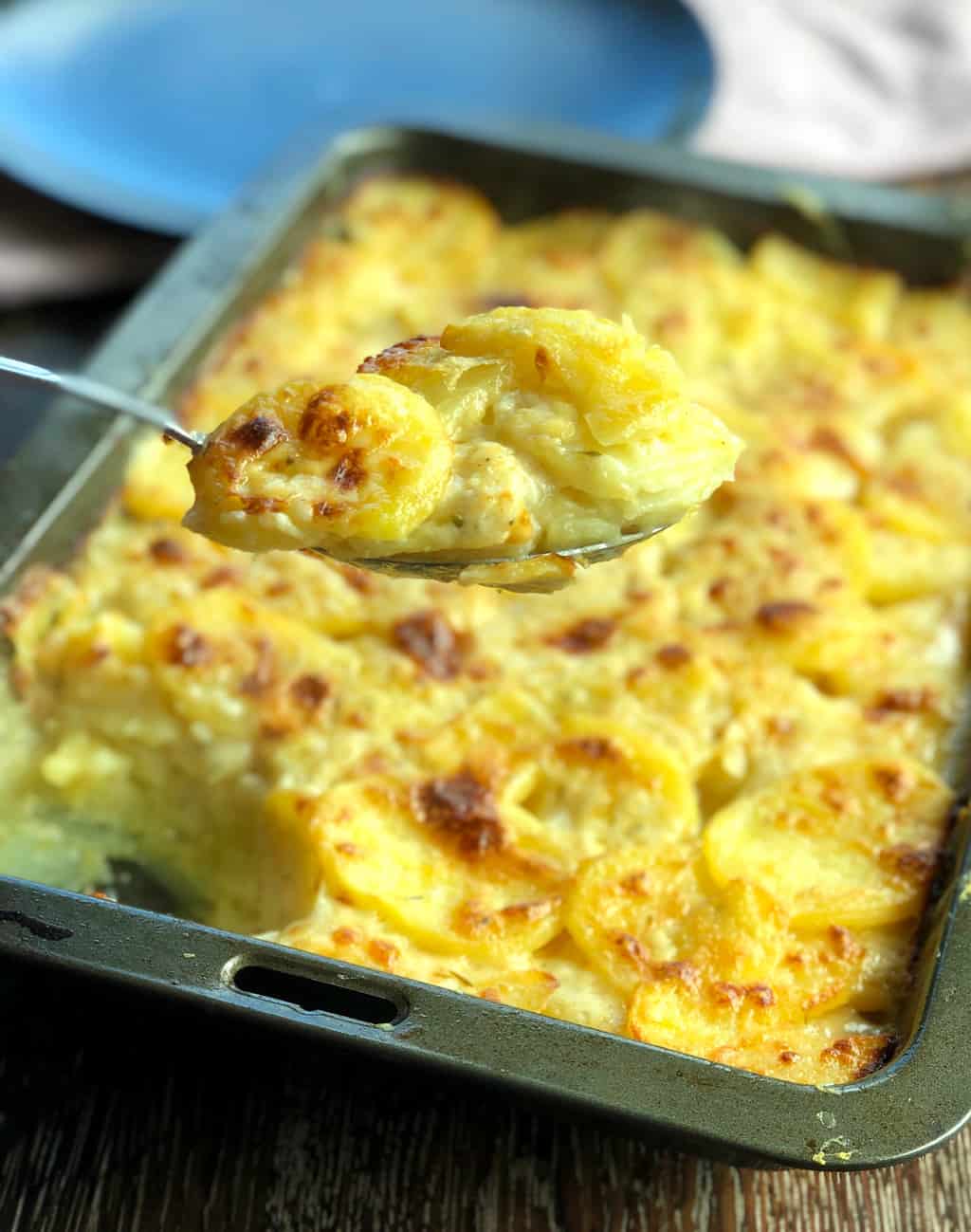 I have been making basic scalloped potatoes for years, the basic recipe of sliced potatoes, milk, flour, butter and cheese, in fact you can find my original recipe here
This recipe is just as easy but made slightly differently to my original and I think it is those small differences that makes this something very special. I have been making a version of this inspired from Gimme Some Oven for a while now, there are other variations online, in fact you can make so many versions it is amazing! But I wanted to create a simple recipe that we can all follow and as always with my recipes easy as!
What sets this one apart is the way that the creamy sauce is made. In this instance you prepare it very similarly to any white or cheese sauce with the flavours of garlic and herbs infusing the sauce. So you slice your potatoes then you will be pouring the sauce over the top and baking – I do this in two parts, potato, sauce, cheese, then repeat. This ensures the sauce oozes through all the layers and creates a gorgeous flavour to every mouthful. Also the sauce contains no cream, just milk and chicken stock.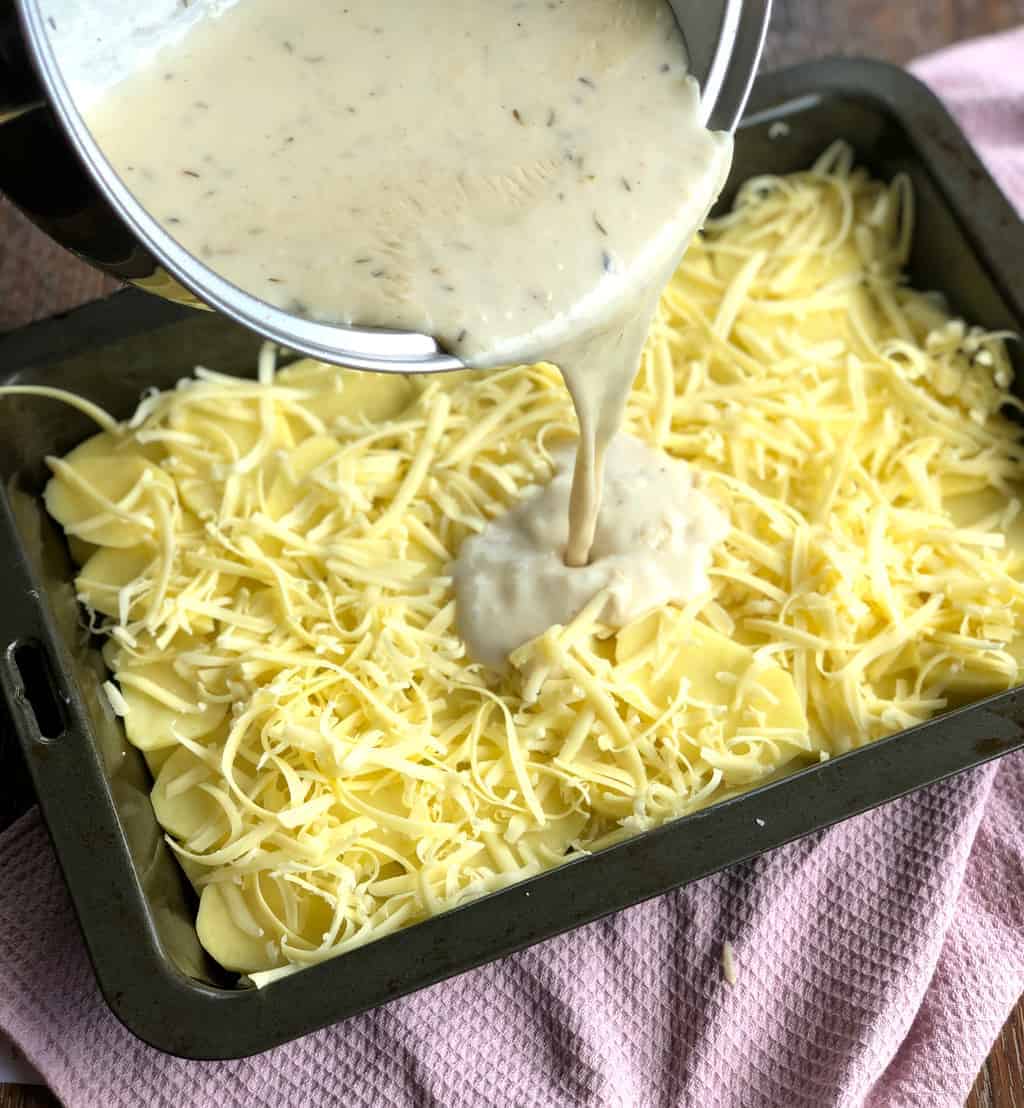 You can make the garlic flavour as strong or subtle as you like, you can also use fresh or prepared crushed garlic, we tend to use the prepared jar as we always have it on hand and it works really well. I add 4 teaspoons, this is perfect for us, you can use even more or less! The herbs I use are dried Thyme, fresh would be lovely, or you could try Rosemary or Oregano as they would pair beautifully with this dish.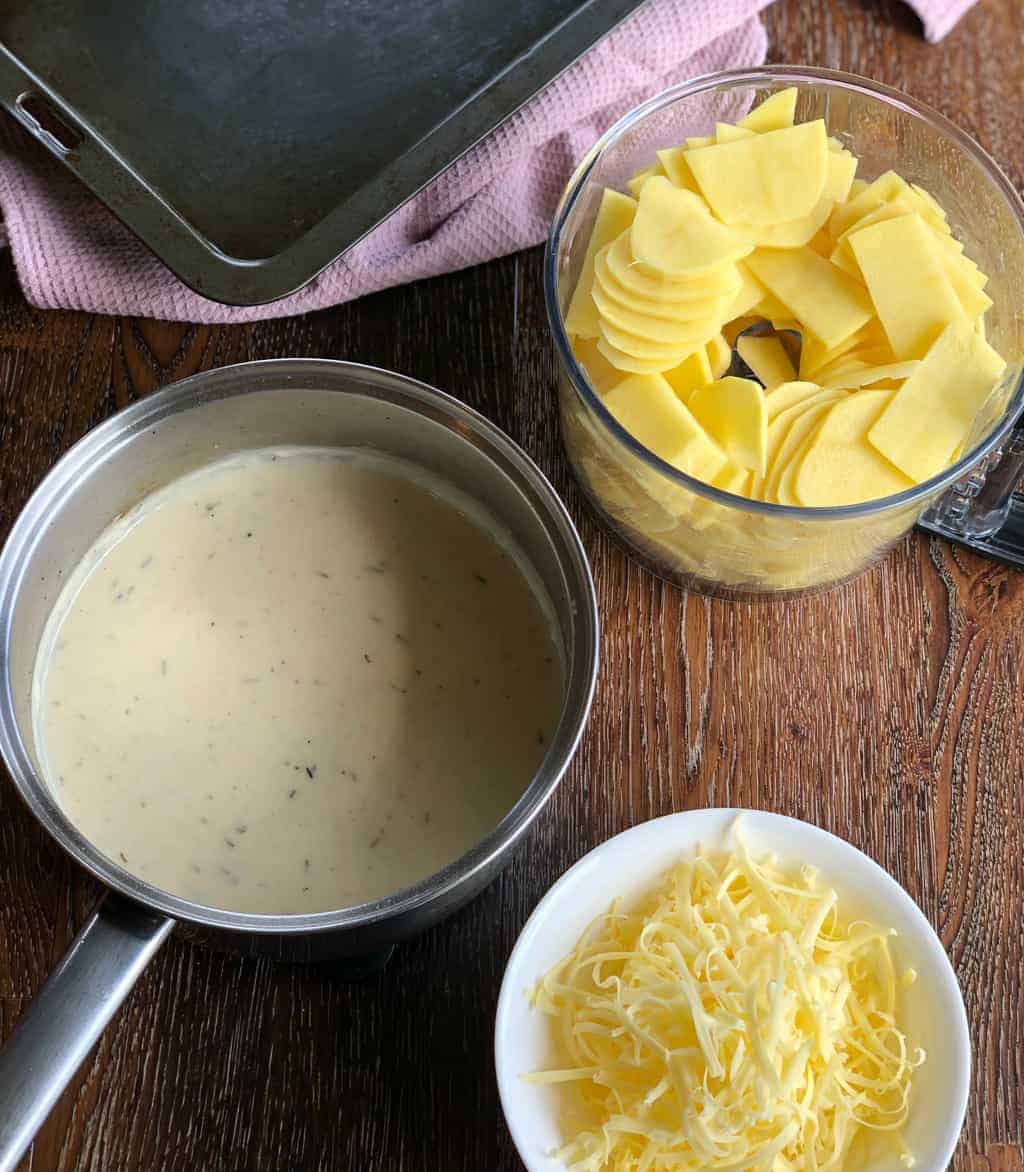 I have a fitting on my food processor that allows me to slice potatoes easily and quickly, you can of course do this by hand or with a mandolin. Try and make sure they are not too thickly sliced as this will mean it takes much longer to cook. I have always found Scalloped Potatoes take much longer to cook than I think they should, this is why I always make them ahead. I will ideally make them in the morning or afternoon before I need them. This means that if they require more time I can easily do that. I then allow them to cool before refrigerating, then reheating to hot when I need it.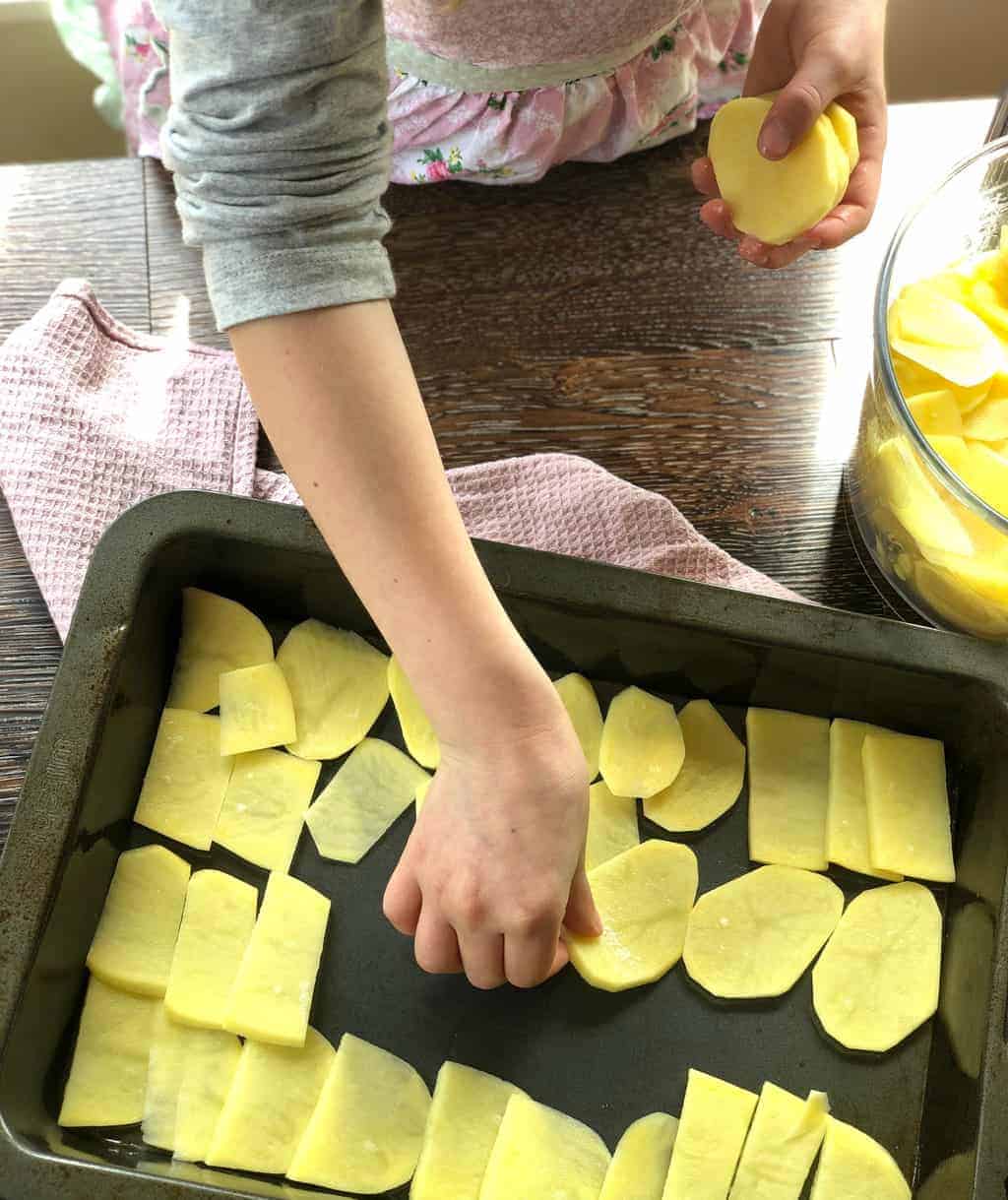 As you can see our potatoes were various sizes and shapes and it was still delicious so do not worry. If you would like more sauce use less potatoes, less sauce add more potatoes. We cooked ours in a roasting dish which is approximately 33 x 23cm. You can go smaller and yours will be deeper.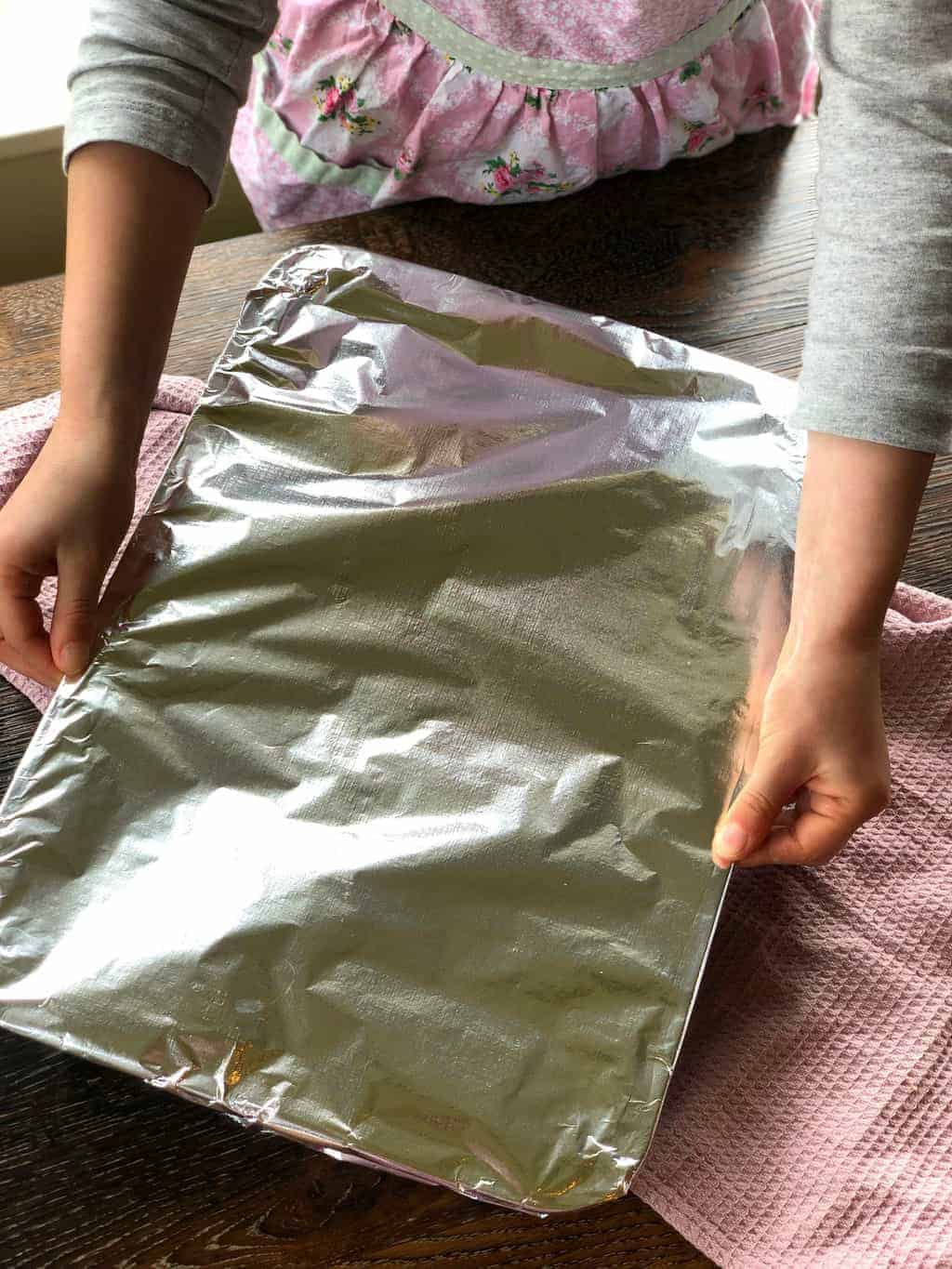 Allow at least an hour to bake, 30 minutes covered and up to 30-45 minutes further to complete baking and brown. You want the potatoes to still have a little resistance but be fully cooked through before removing from the oven. If you are serving straight away you will want the dish to stand for 15 minutes to allow the sauce to thicken.
This is delicious the next day, so can be stored in the fridge and reheated the next day. We love taking this to friends for a dish to share as it goes so well with so many other dishes and feeds a lot of people! Feel free to halve this recipe if you are only making for one or two. I would not recommend freezing this dish.
And now onto the recipe, I hope you enjoy this recipe as much as we have.
I hope you enjoy this delicious recipe, I love adapting recipes to make them easy to recreate in your own home. This is the perfect dish to take to summer BBQ's, winter shared meals or just a standard weekly addition to your families table.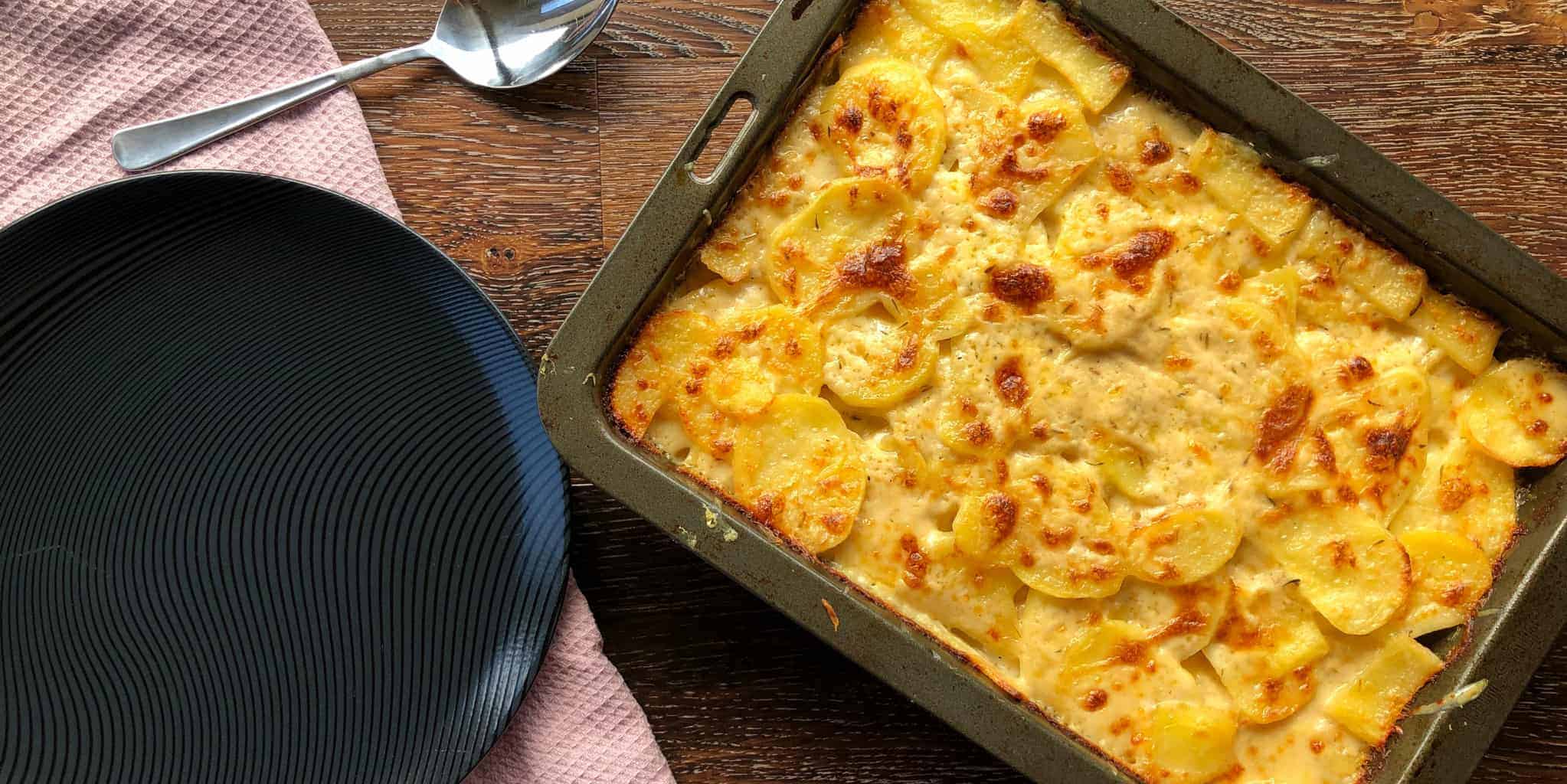 Thank you so much for stopping by to check out my latest recipes on my blog. If you are not already be sure to follow me on Facebook or Instagram for more deliciousness, and you can register your email in the subscription box below to receive all my recipes as I publish them.
Happy Baking!
Anna
If you are looking for another special vegetable dish try this Roasted Kumara Carrot & Orange Salad, delicious flavours, and goes well with these scalloped potatoes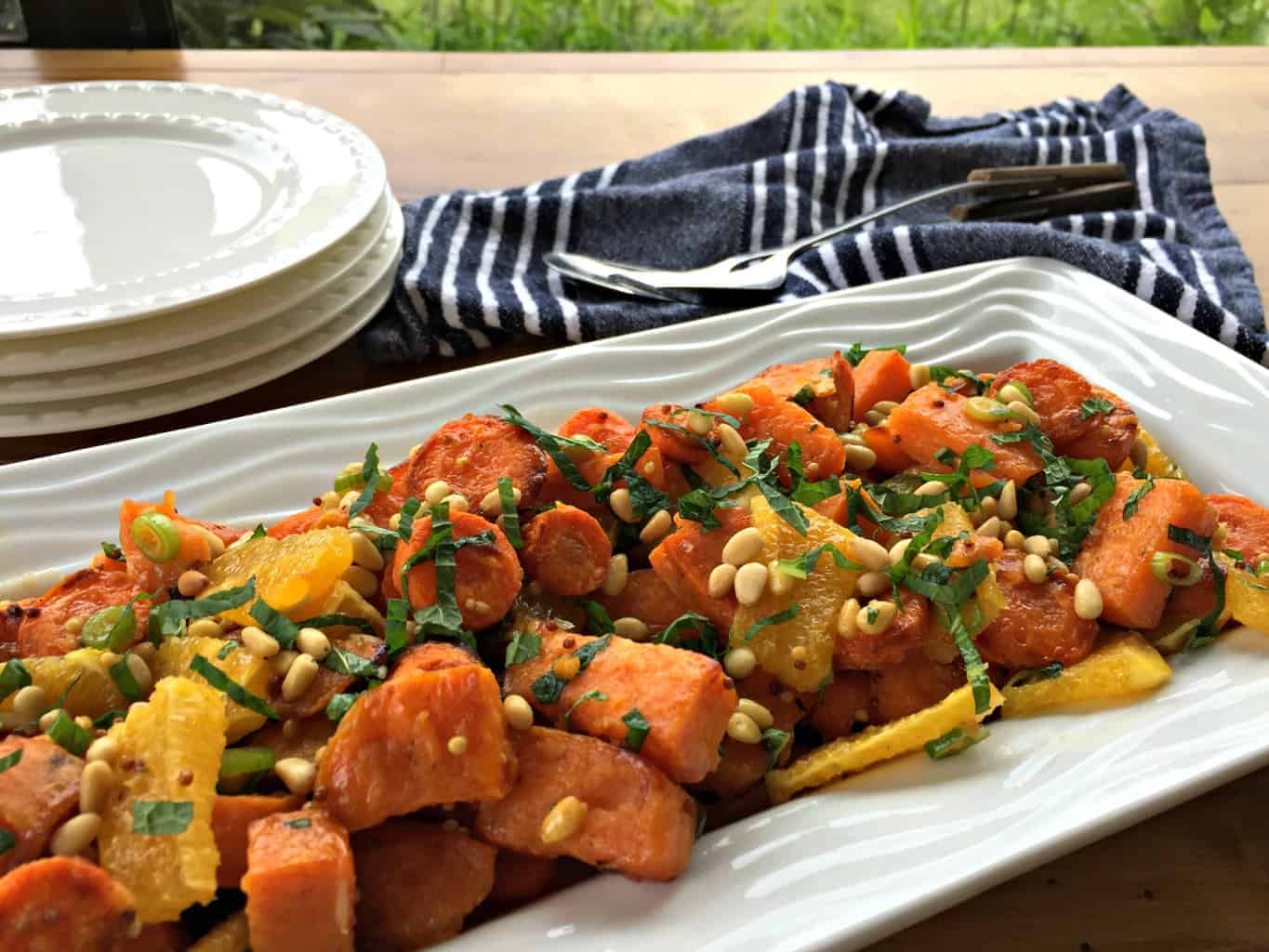 Pin Me! Pinterest