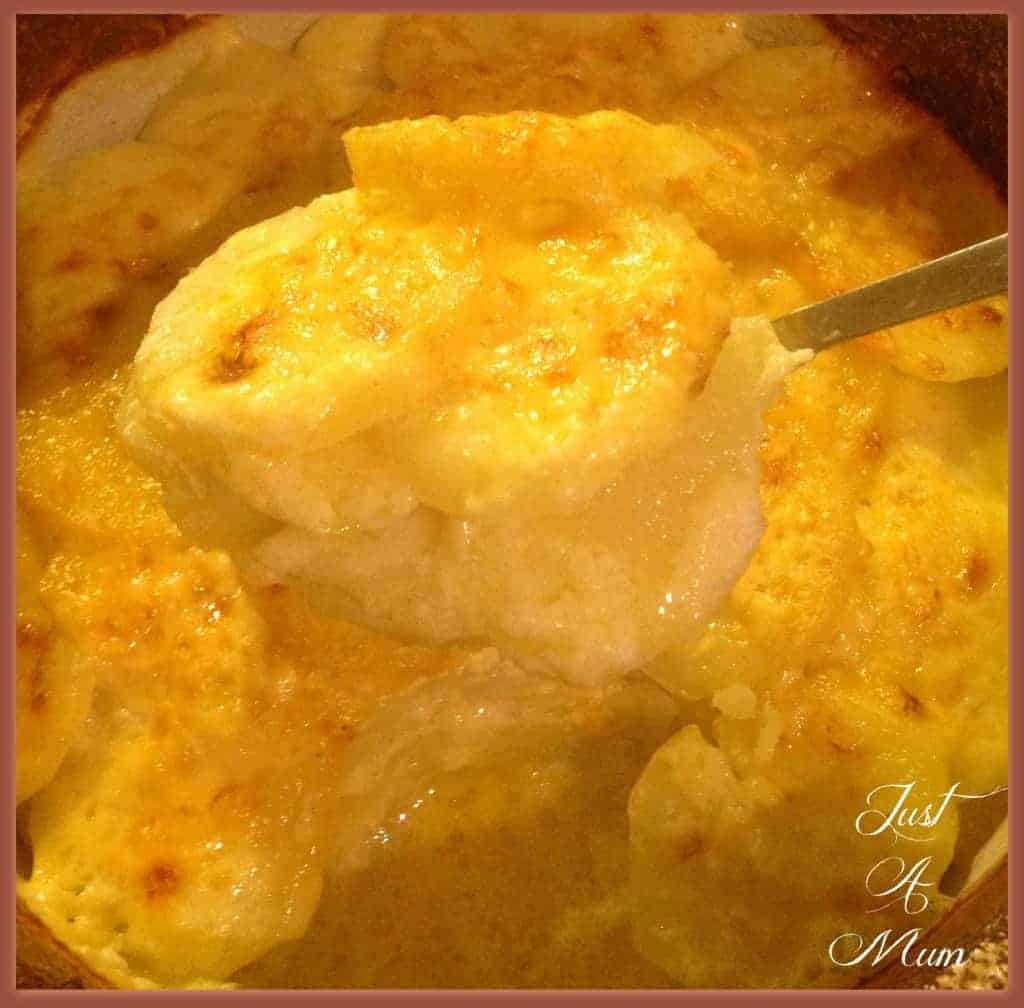 Nothing is better on a cold rainy night than a nice warm dinner cooking away in the oven. Scalloped potatoes has to be one of my favourite ways to prepare potatoes. There are so many different versions and ways of making them, I tend to (as usual) go with the easiest method – using basic ingredients that I have on hand. I rarely will have cream in the fridge so I always use milk, nor do I tend to cook much with onions so that's a no go either! However you can absolutely substitute the milk for cream and add finely diced onion to the layers for extra richness and flavour.
You can make these in little ramekins for individual serves or in a large roasting dish if you are serving a whole bunch of people. Today I have made it in one of my casserole dishes as it is the perfect serving size for our family.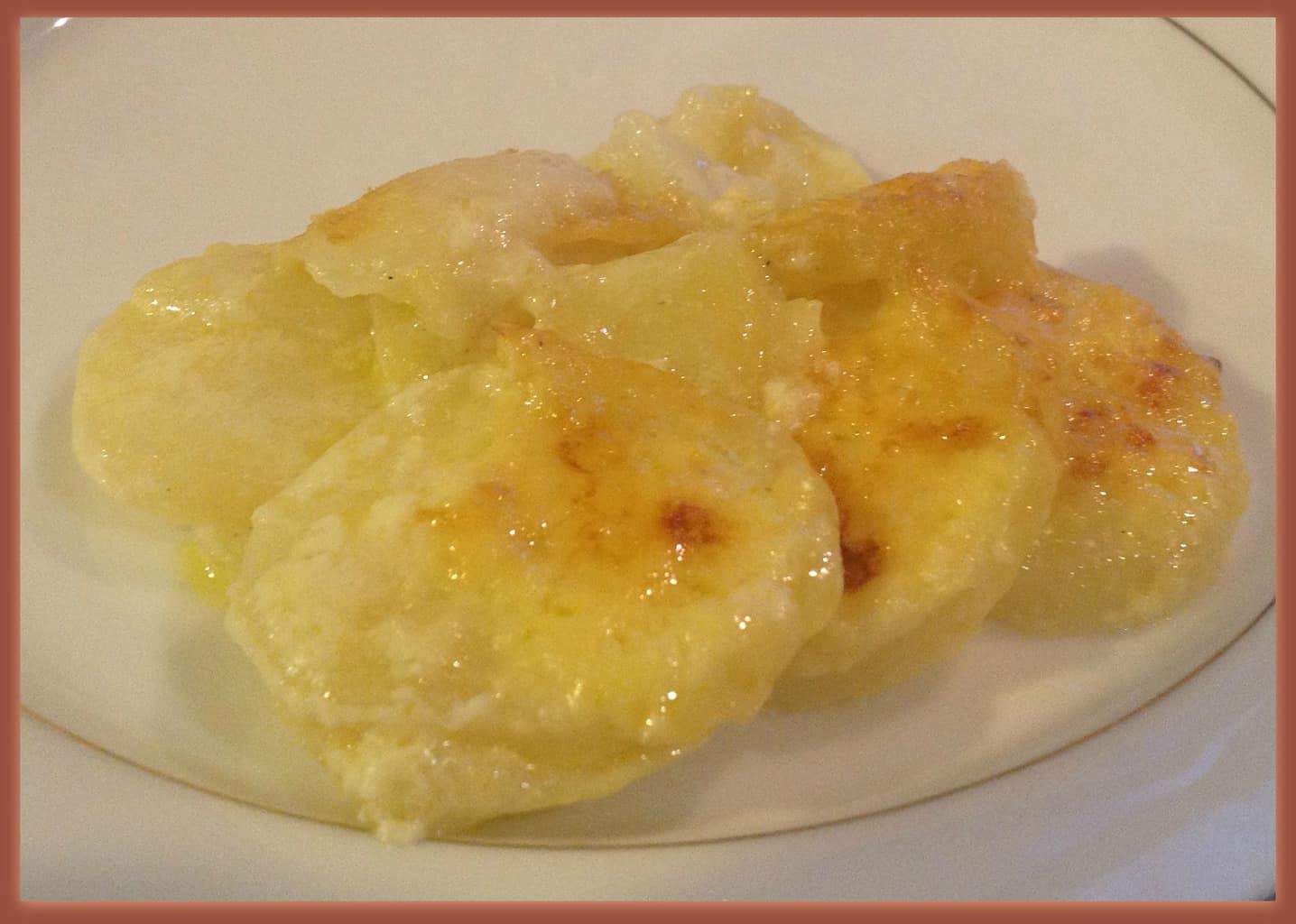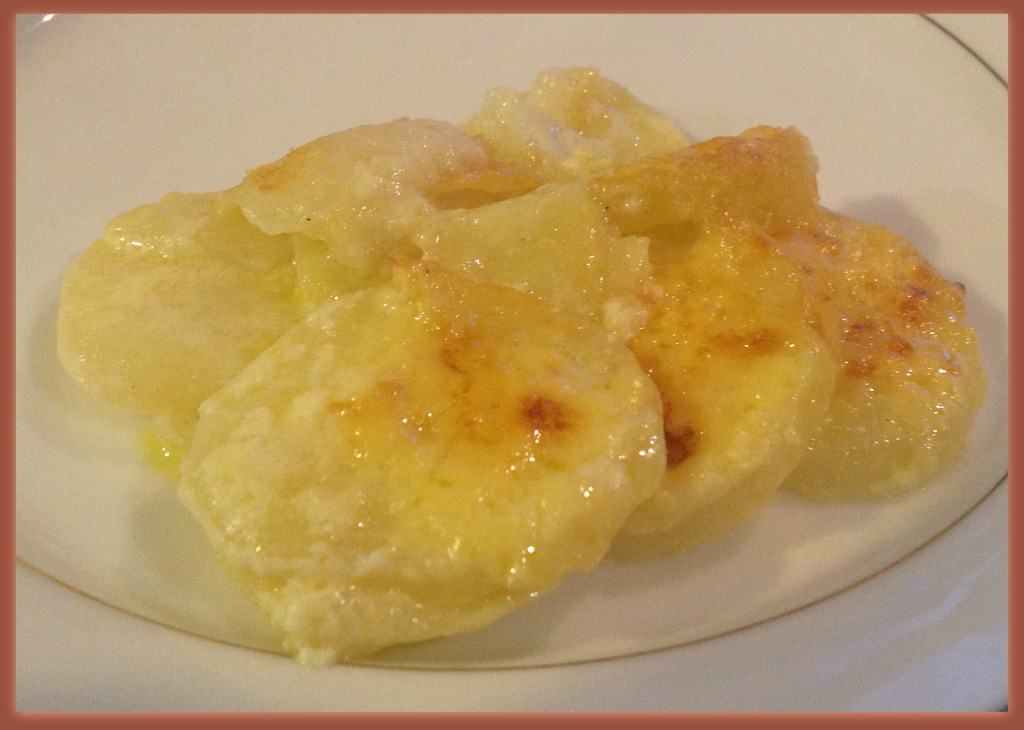 From my very non- intellectual investigations into this cooking method I can see that traditionally its called Scalloped Potatoes or Potato Bake mostly in New Zealand and Australia – other countries refer to it as Potato Gratin, Gratin Dauphinois or Gratin de pommes de terre to name a few! All variations on the same theme – sliced potatoes (either pre-boiled or raw) layered in a shallow dish and prepared with various methods, cream, milk, garlic, cheese, butter all served with a crunchy golden brown surface……sounds good to me!
It is a pretty forgiving recipe. Variations are welcomed and playing around with flavours you like with creamy potatoes is a great idea. I love a little hint of curry flavour with mine so I have added it to the flour base – this helps to create a creamy sauce as it bakes. Previous occasions I have not used flour but rather just layered it with salt & pepper one layer, light curry sprinkle the next with cheese, and repeat then covering with milk and another layer of cheese before baking. As you can see – its going to taste good no matter what you try with it! One note is I tend to find it takes longer to cook than I anticipate as I use raw potatoes so allow for this in your cooking time. The dish is best after sitting for a while once baked also to allow the sauce to thicken.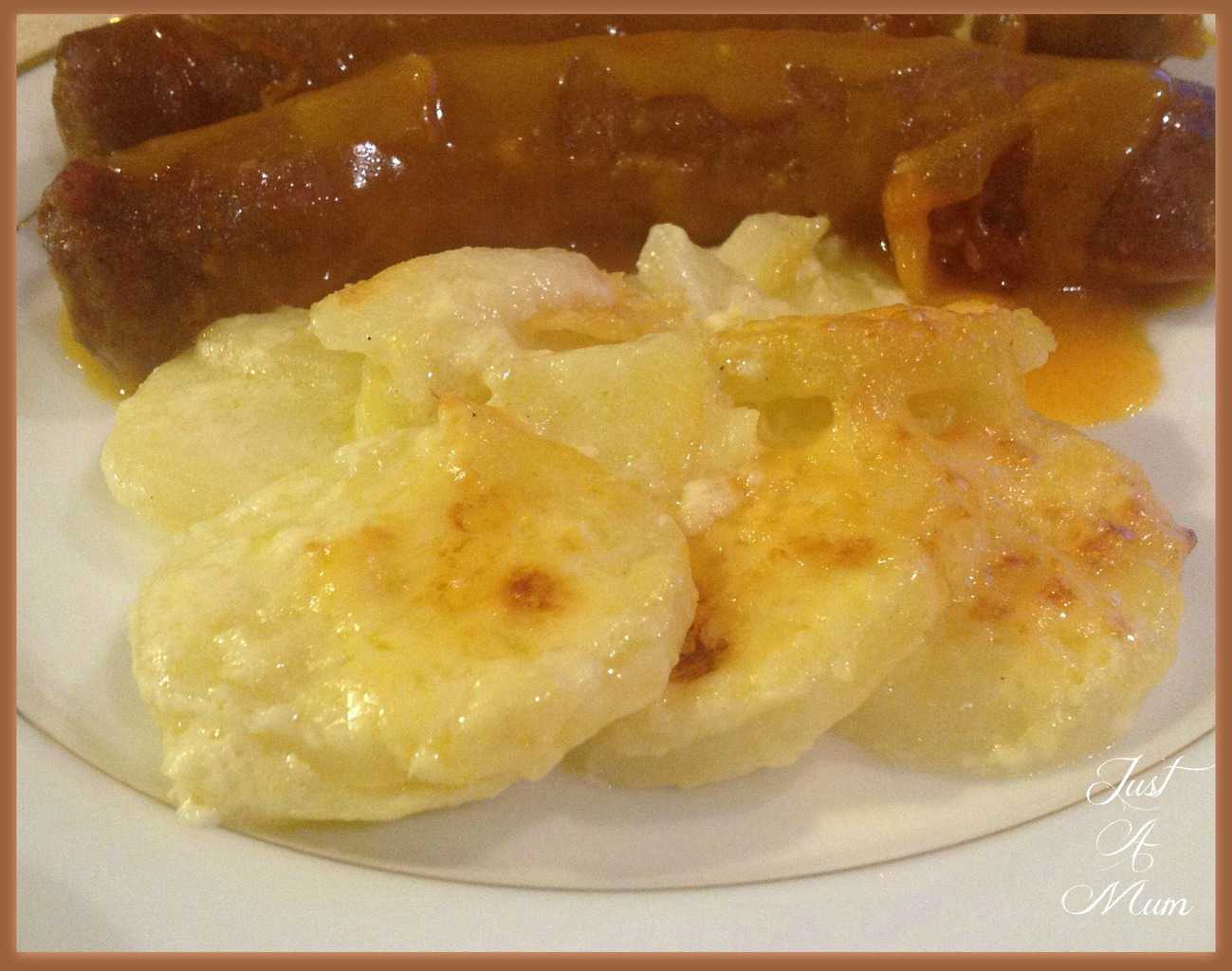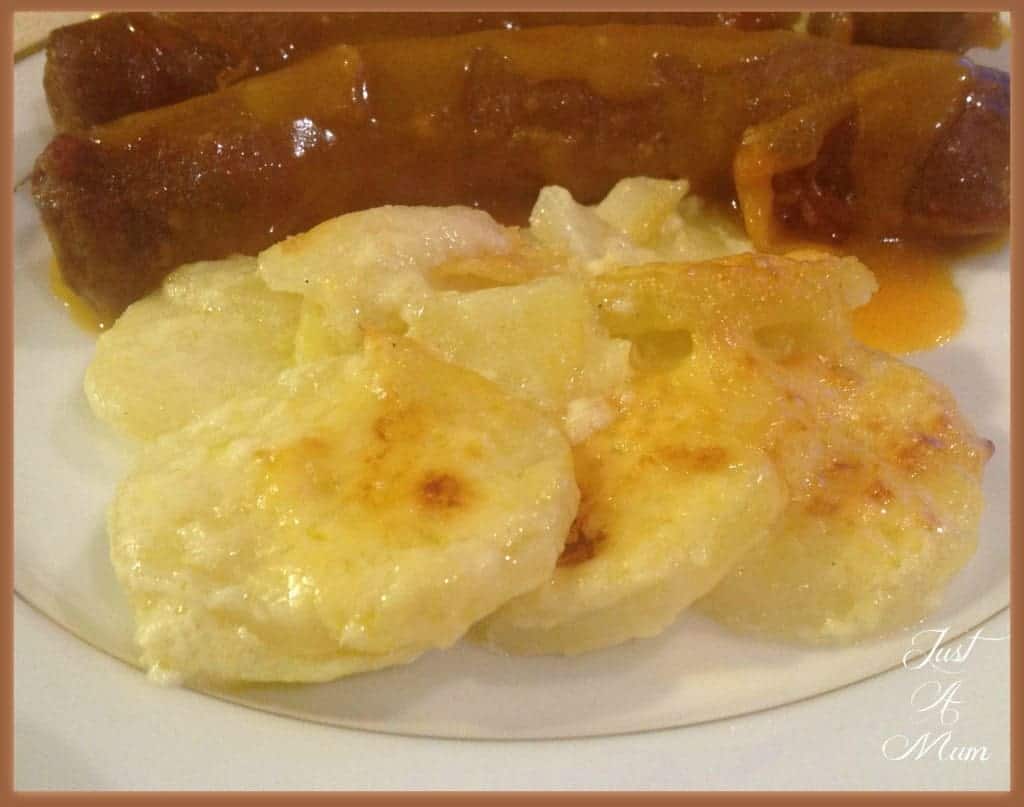 So anywho – after all that here is the recipe, you can use a food processor to slice your potato or a sharp knife – nice thin slices is best, approx. 2-3mm is perfect.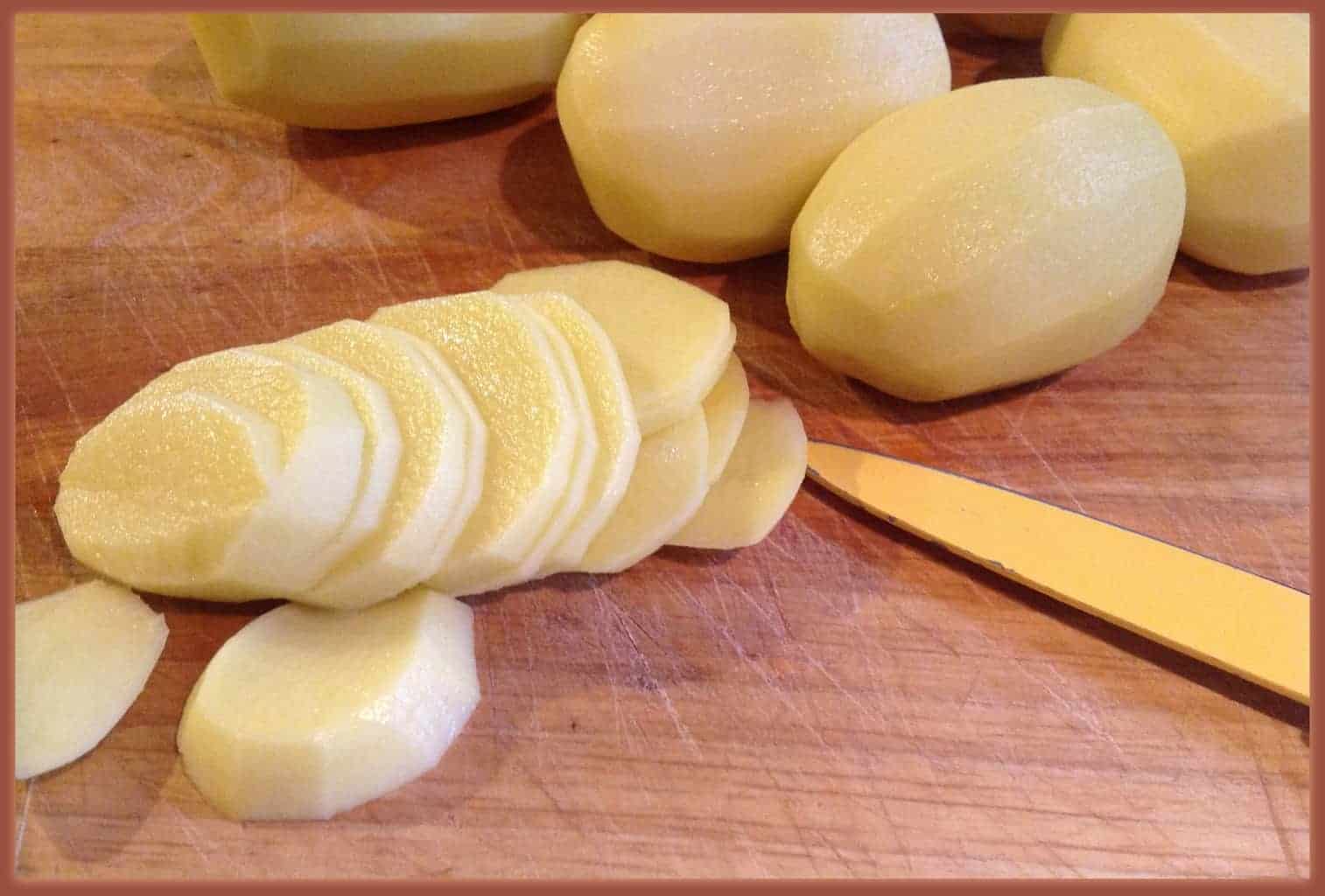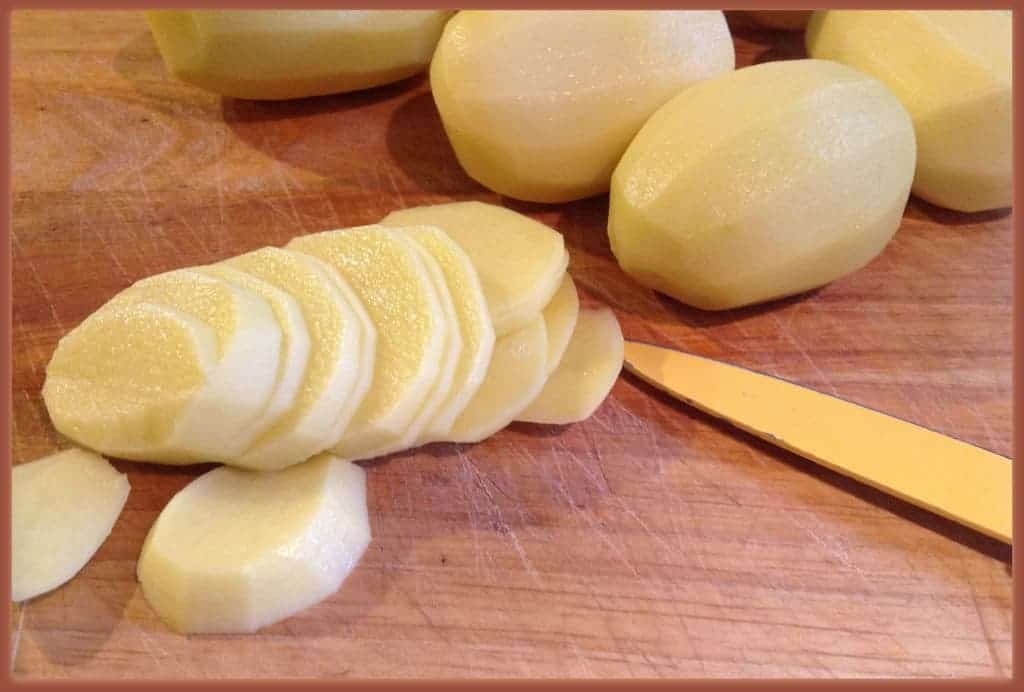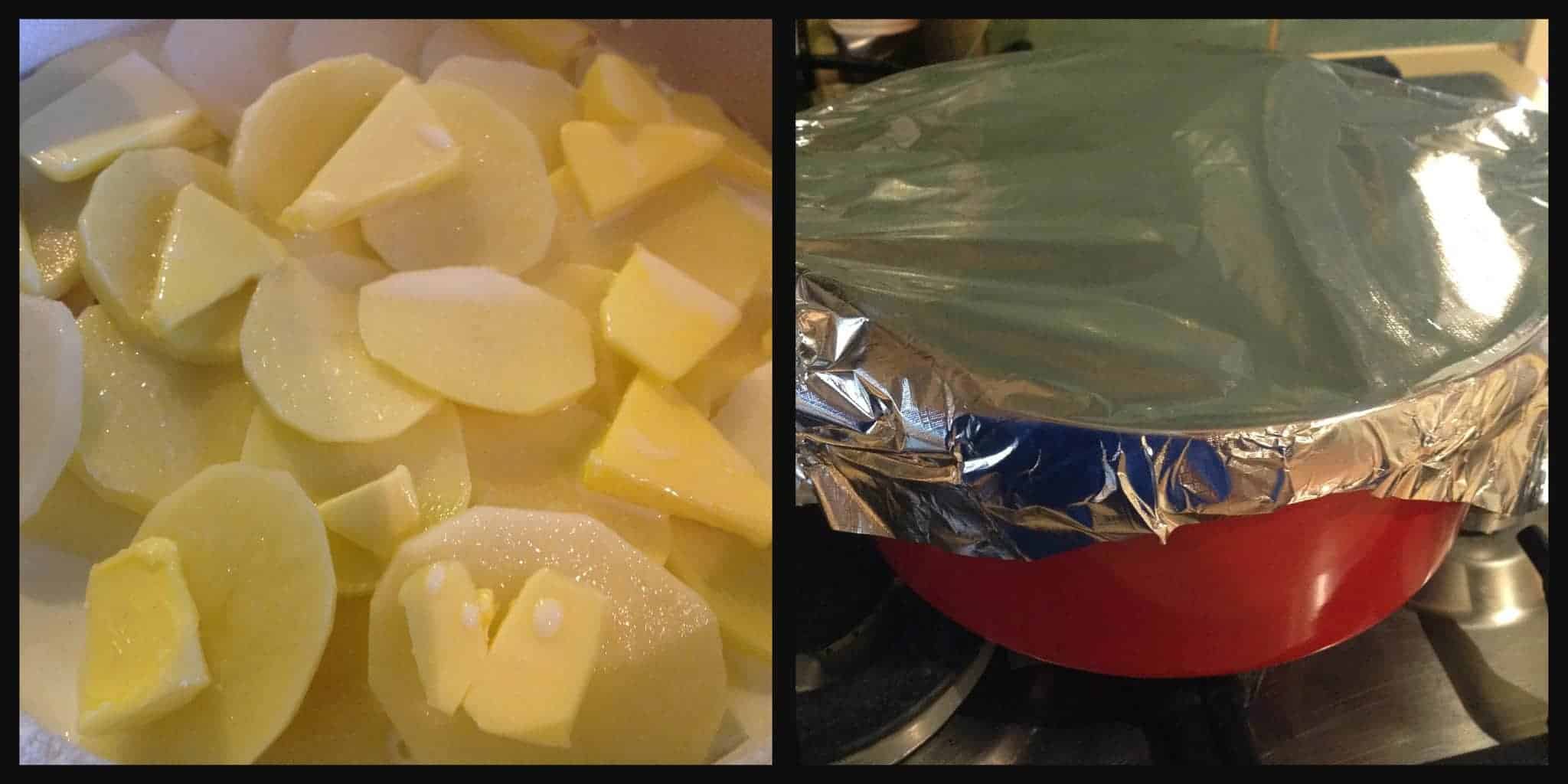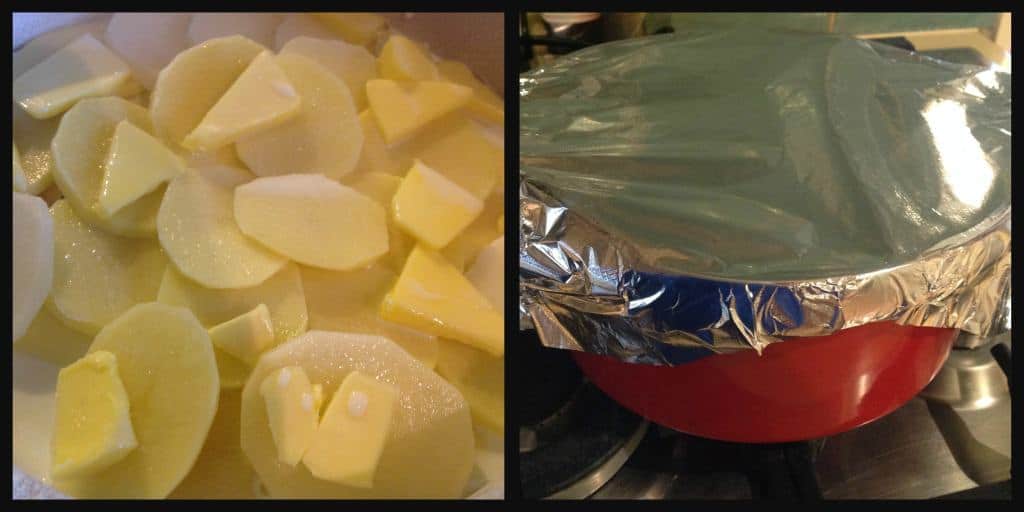 This is a great dish to take to a pot luck dinner as it goes with anything and who doesn't love potato! As I said above you can omit the flour if you are wanting a gluten free dish or substitute with an alternative.
Remember you can personalise this – add cheese to the layers or finely diced onion, you can add breadcrumbs to the top or herbs as well.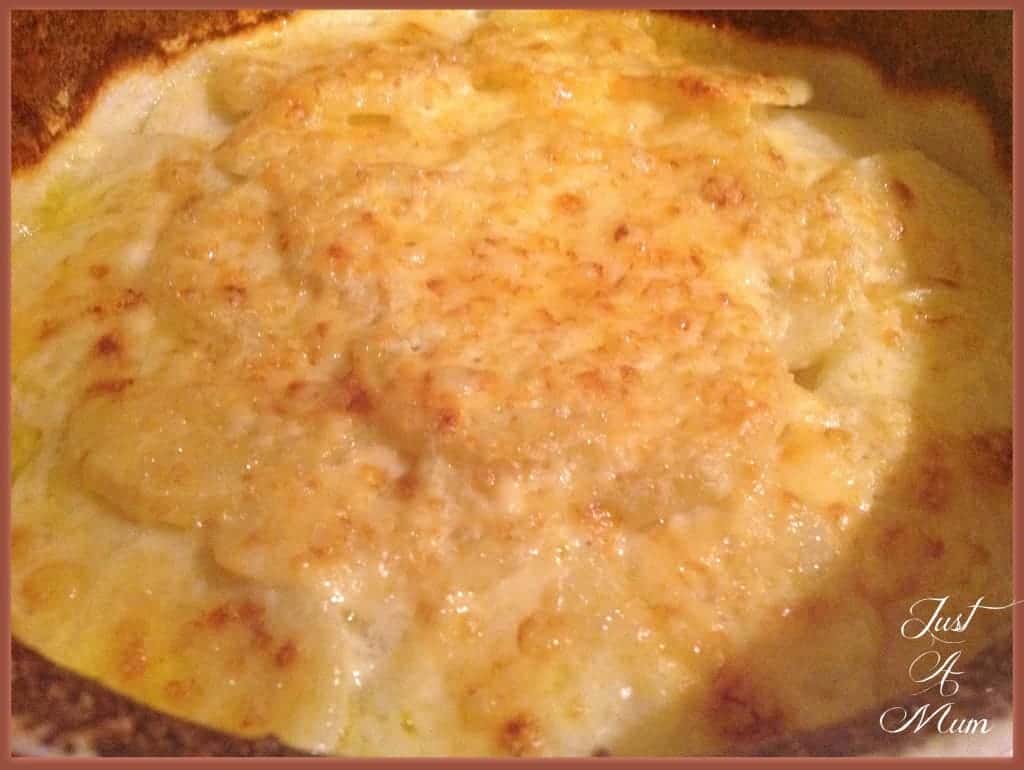 Thank you for stopping by to check out this recipe, you can find lots more lovely recipes above in the Savoury or Sweet Treats tabs. Please feel free to follow my blog via email or on Facebook & Twitter above right.
Happy Cooking!
Anna 🙂