There are just some flavours that work so well together, this salad is a favourite as it is perfect with a Summer BBQ or an everyday family dinner. Summer on a plate! I hope you love this Roasted Kumara, Carrot & Orange Summer Salad.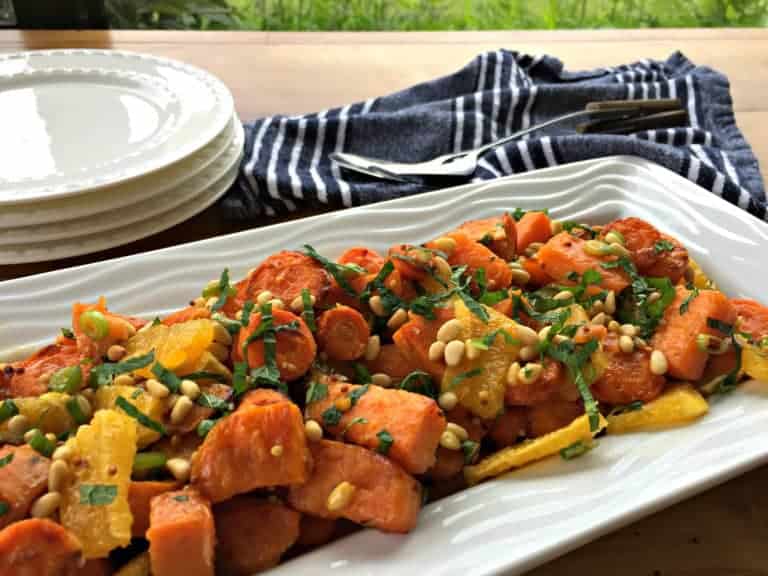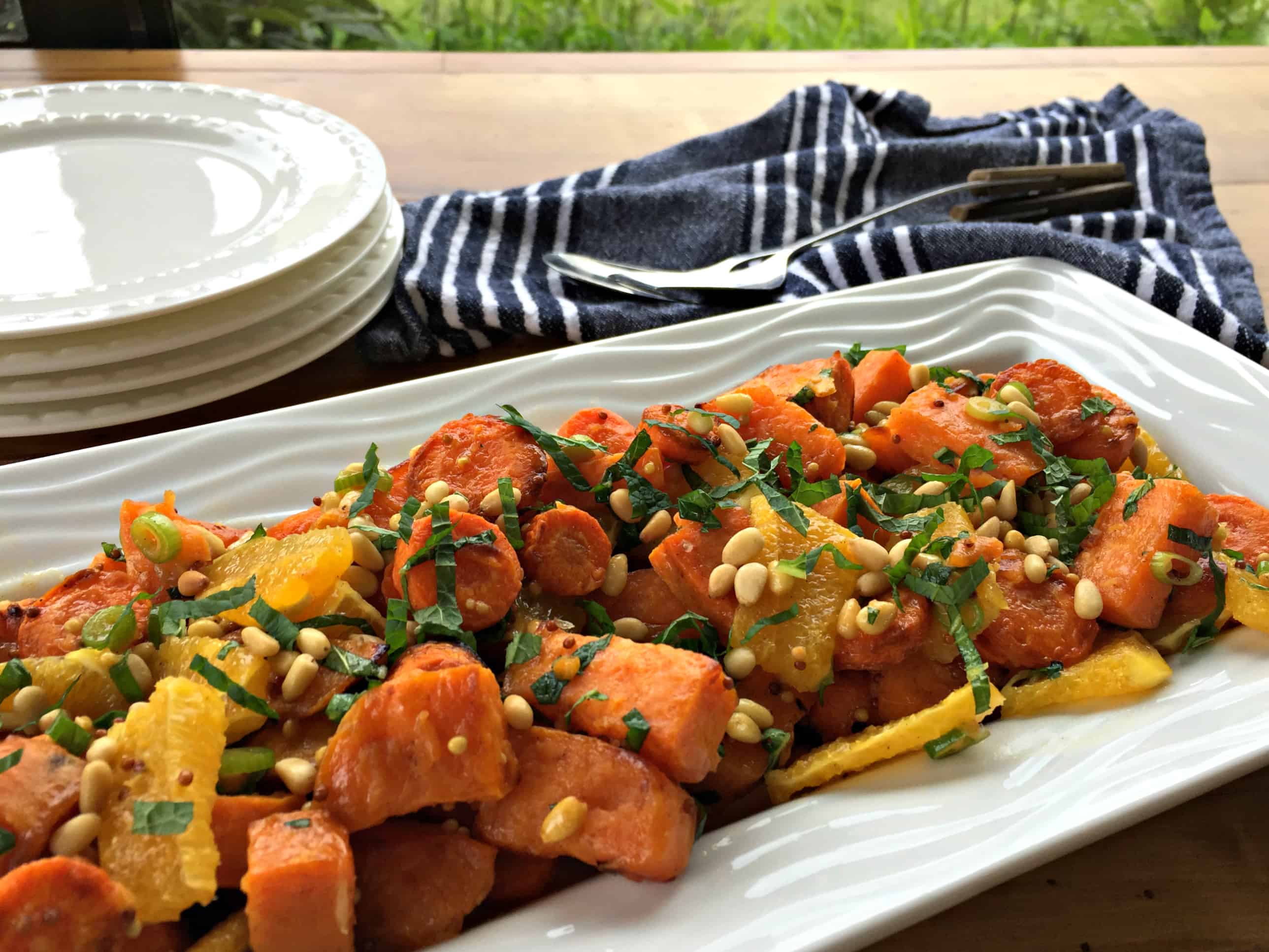 Grocery day is one of my favourite days for one simple reason, I love unloading the groceries and for a whole day feeling like we are on top of things, the kids have healthy good food to eat, we have plenty of ingredients to make all manner of things.
Now to be fair this literally lasts for only a few days before all the fresh goodness of fruit and veges is gone and there are too many ingredients and not enough food if you get my drift!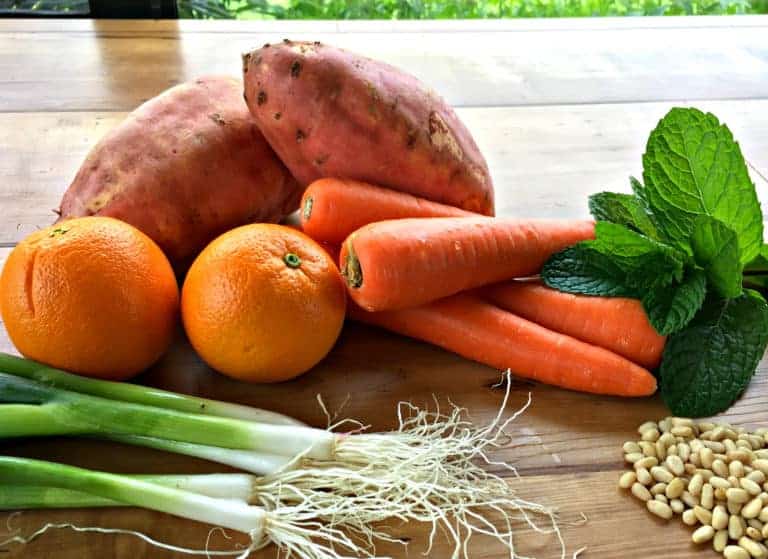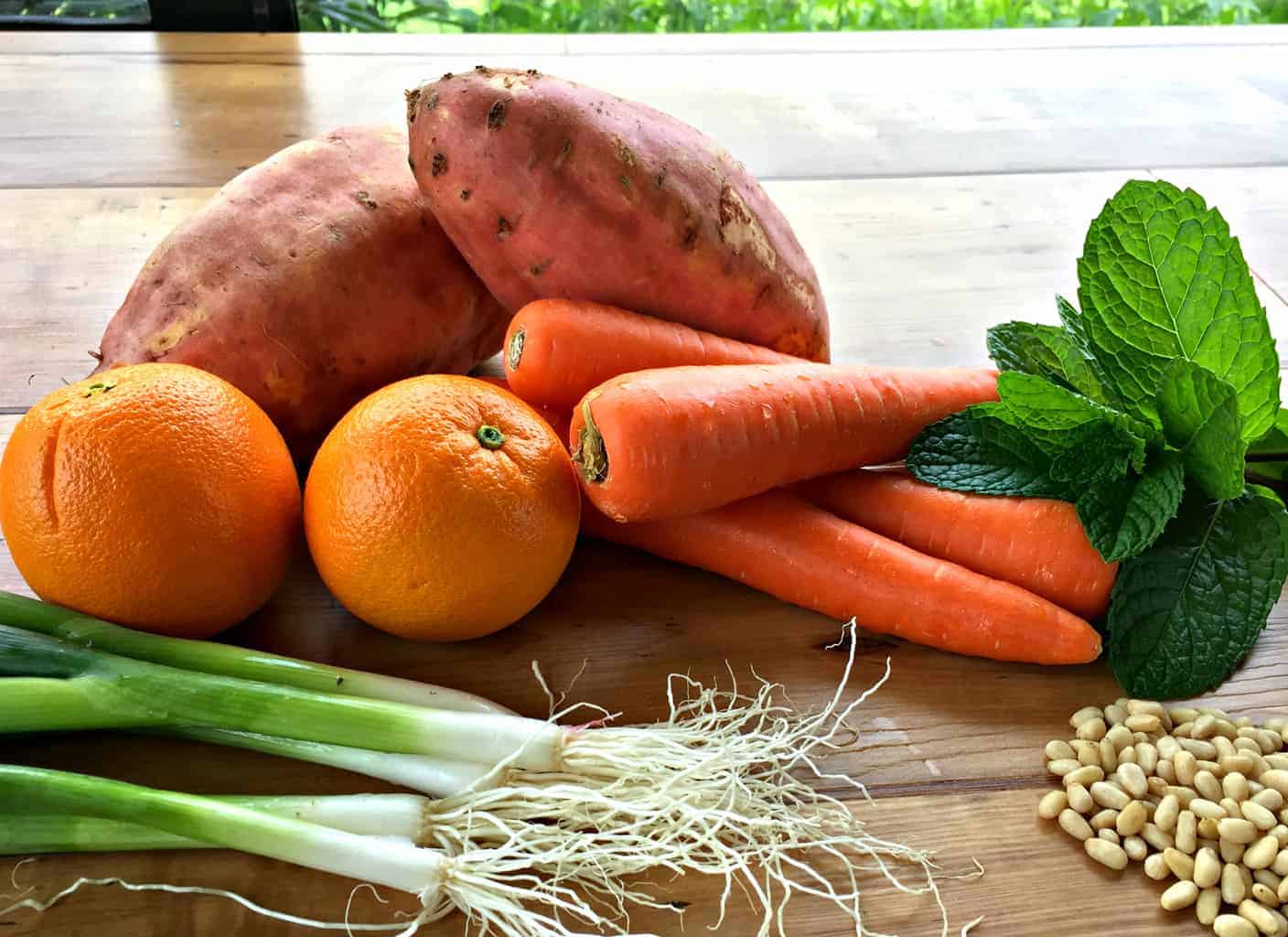 Countdown Supermarkets have again partnered with me late this Summer to remind you that the produce aisles are so full of delicious goodness year round. These summer salads we enjoy so much can be modified and adapted depending on what is in season and there is much more to salads than iceburg lettuce, tomato and egg!
The fruit options are fabulous too and you can easily stock up on so many different produce items before you head any further into the store. There are still lots more warm evenings to enjoy a BBQ or family dinners outdoors.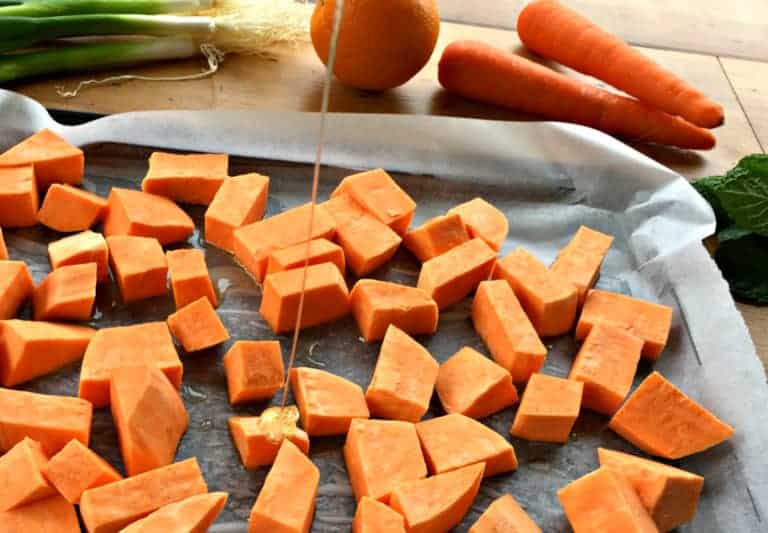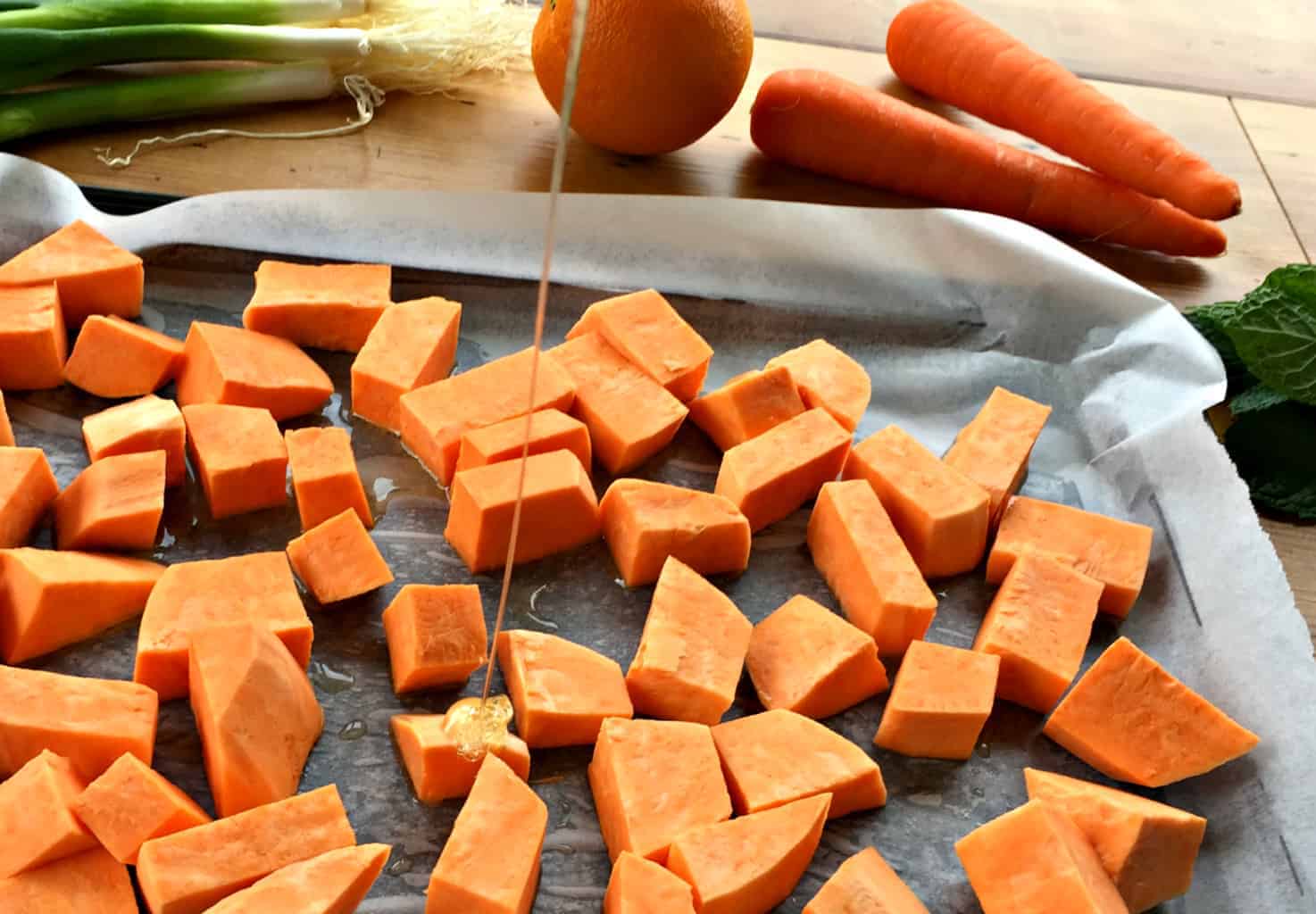 And it is not just vege salads! Recently we have been enjoying a dessert salad of sliced stone fruit along with grapes, kiwifruit etc with a little greek yohurt and runny honey drizzled over the top. It is so so good and again you just use what your family loves!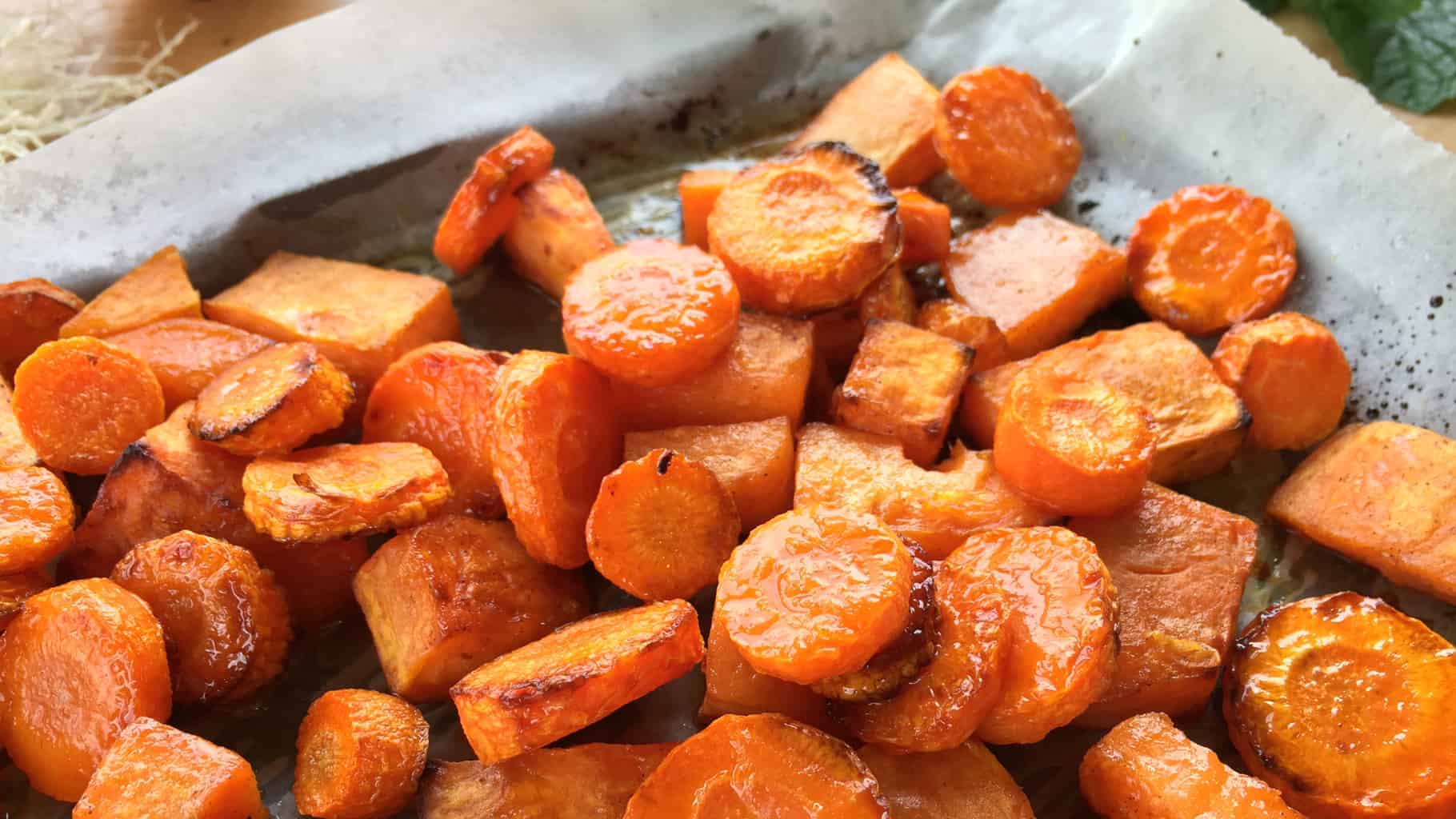 I love this salad as it uses ingredients that can last a little longer in the pantry or fridge and you can make it later in the week. But it still brings a gorgeous flavour hit to your meal. It is beautiful with BBQ, to take to any pot luck or with lamb or chicken midweek. I just adore the sweetness of orange kumara, but you can really use any here.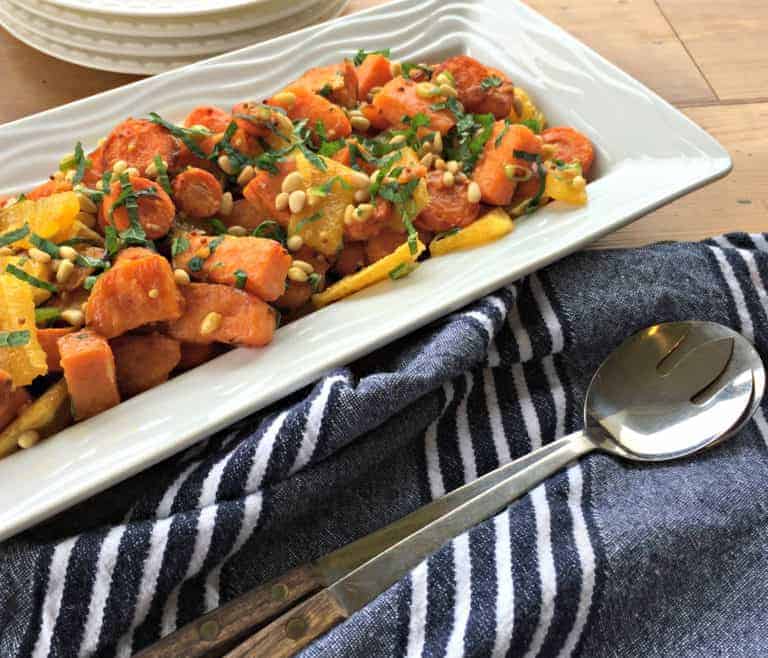 The kumara, carrots and honey are sweet, the spring onion and orange add some tangy-ness and the pine nuts create a lovely nutty texture. And the mint or coriander makes each mouthful a little bit more alive than if it were missing. You could easily add bacon if you were wanting to make this salad into a meal, simply crisp some up in the oven and crumble it straight in, and a little feta always is a hit with these flavours too!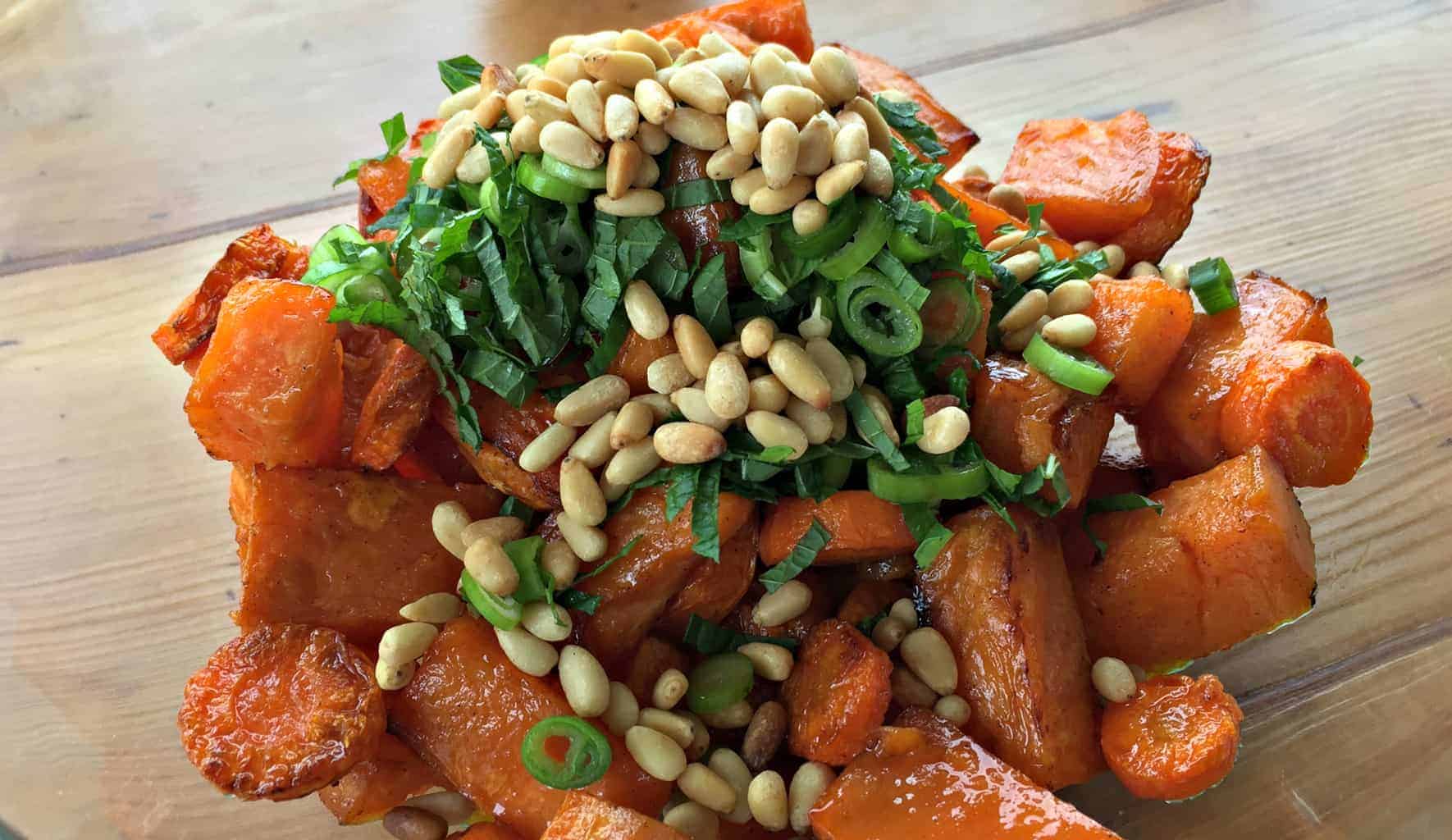 This is such an easy recipe, the flavours of roasting the kumara and carrot together with the honey and olive oil are gorgeous on it's own so if you are not keen on the dressing you can easily leave it off completely! You can make this one ahead of time too, so you can prepare it earlier in the day and pop into the fridge.
If you love Kumara Salads you must also try this one, gorgeous Kumara & Bacon Salad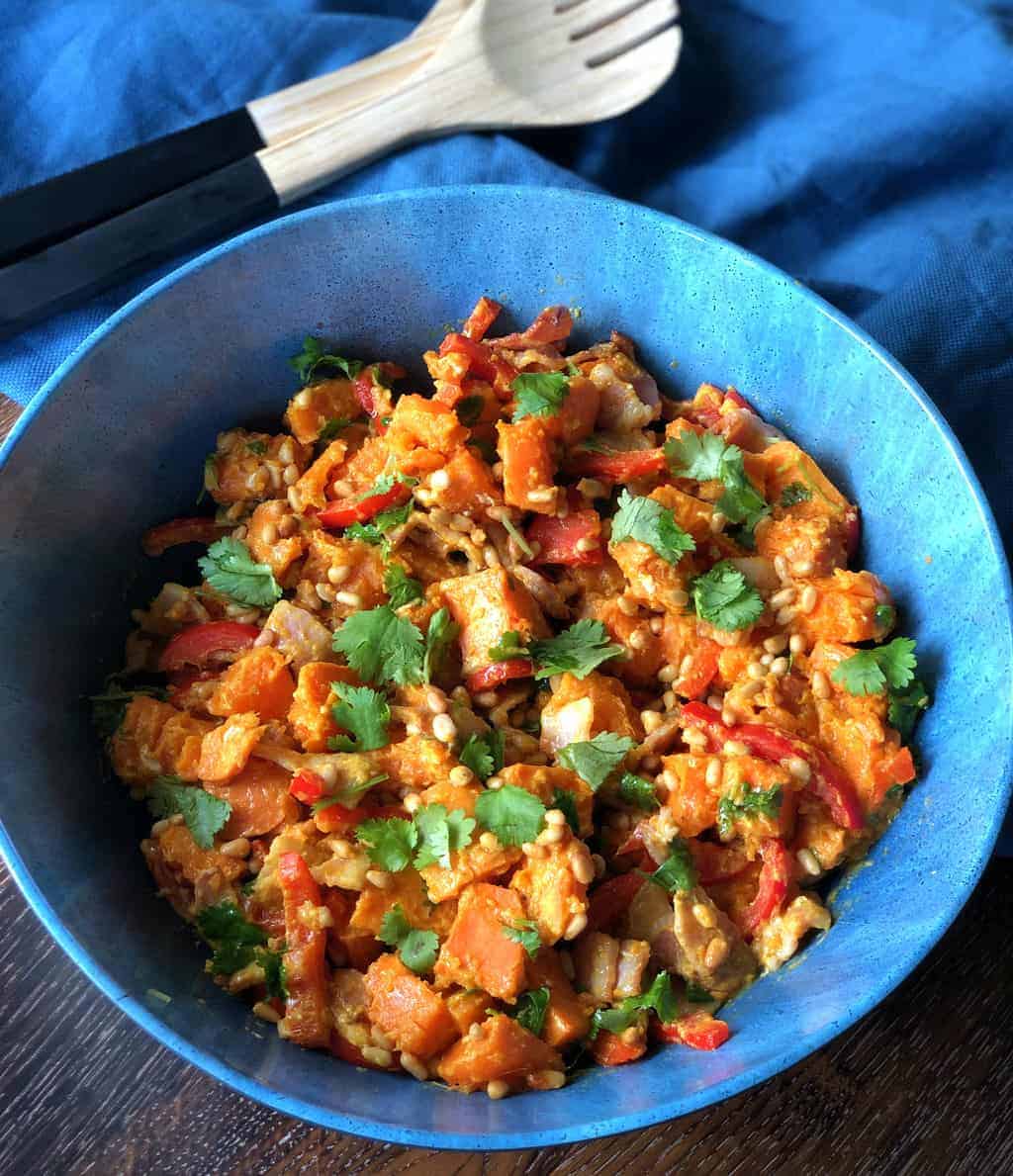 Onto the recipe, it is quick and simple, I hope you enjoy this Kumara, Carrot & Orange Summer Salad.
Thank you so much to Countdown for partnering with me for this new recipe. There are so many ways to make fresh fruit and vegetables a big part of your day and celebrate the summer produce. What are your go to salads? Let me know in the comments below.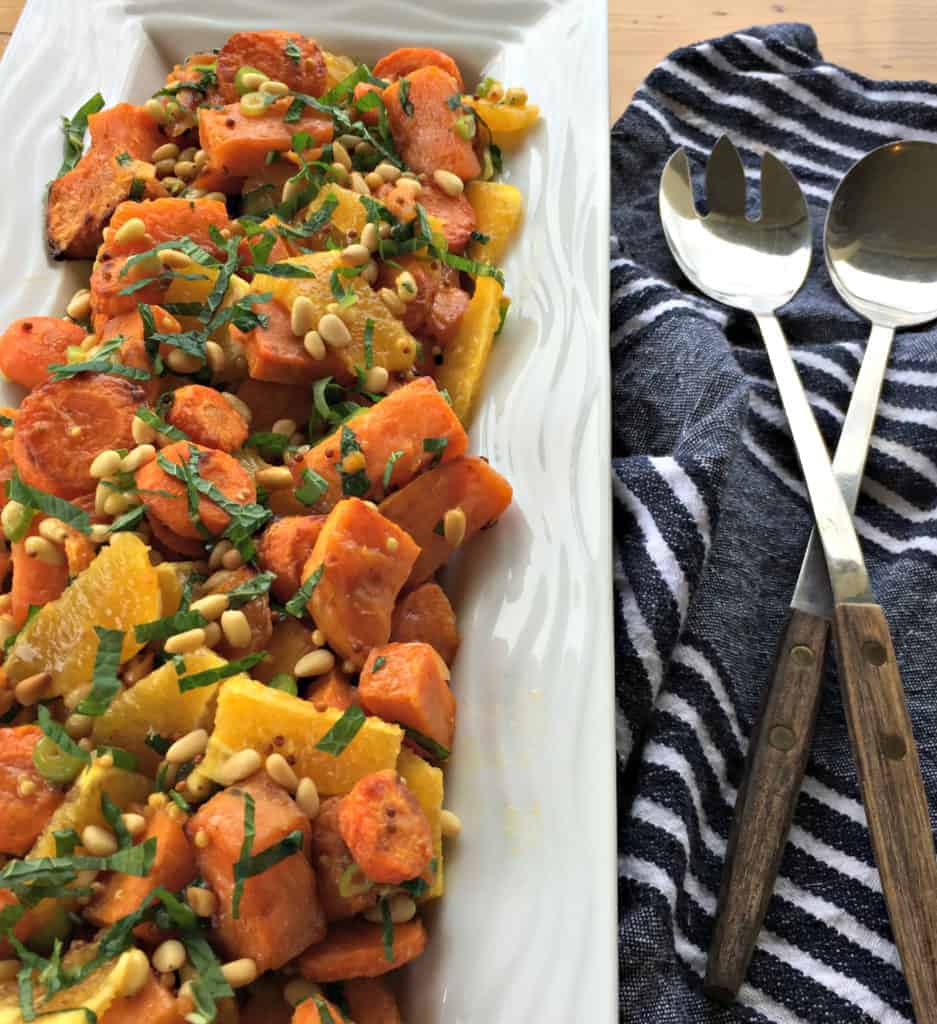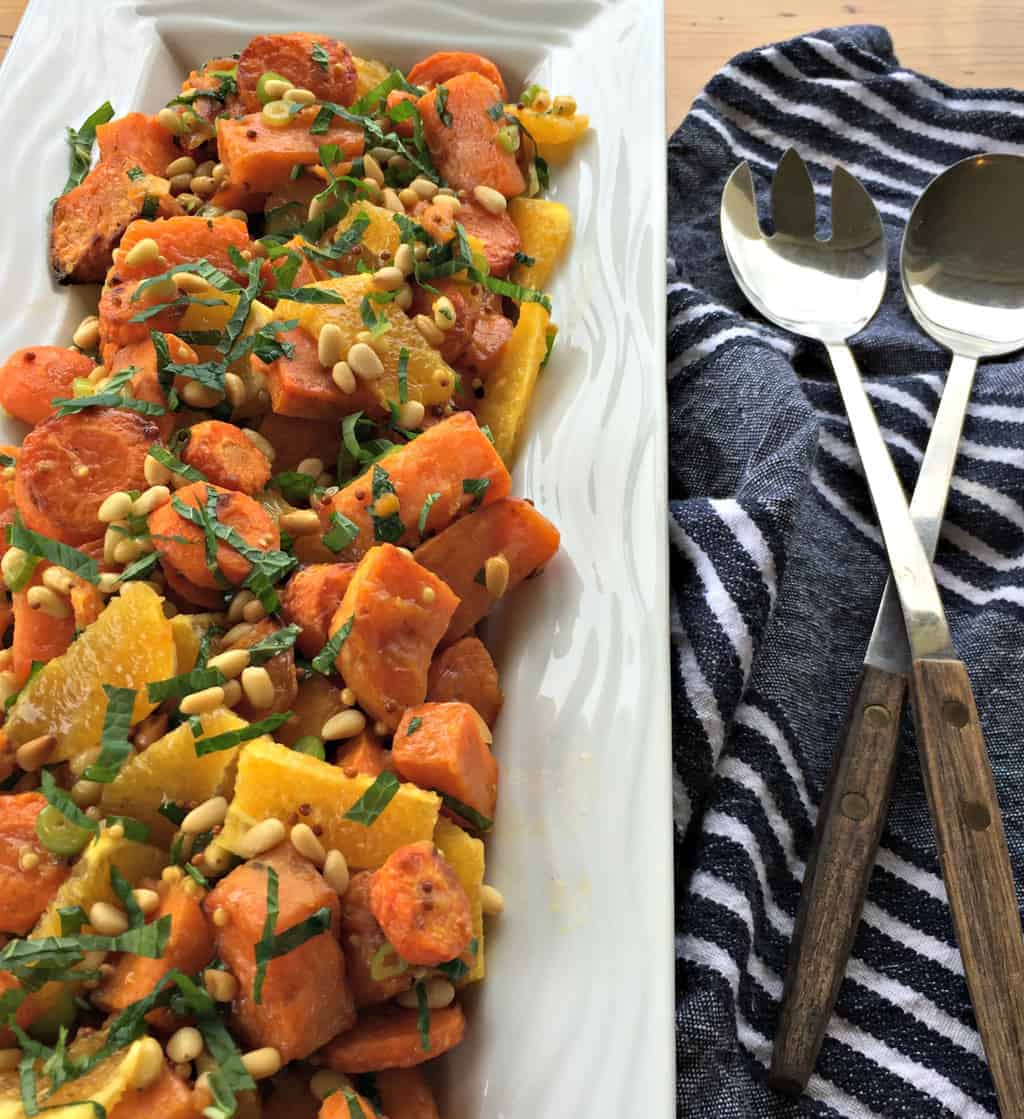 Thank you so much for stopping by to check out this recipe. Please also follow me on Facebook or Instagram and you can be one of the first to receive my new recipes by subscribing via email in the link below.
Happy Baking
Anna ?
Disclosure: Partnering with awesome companies from time to time helps maintain the upkeep of my personal blog. This recipe was developed while partnering with Countdown Supermarkets. The content and opinions are always my own.