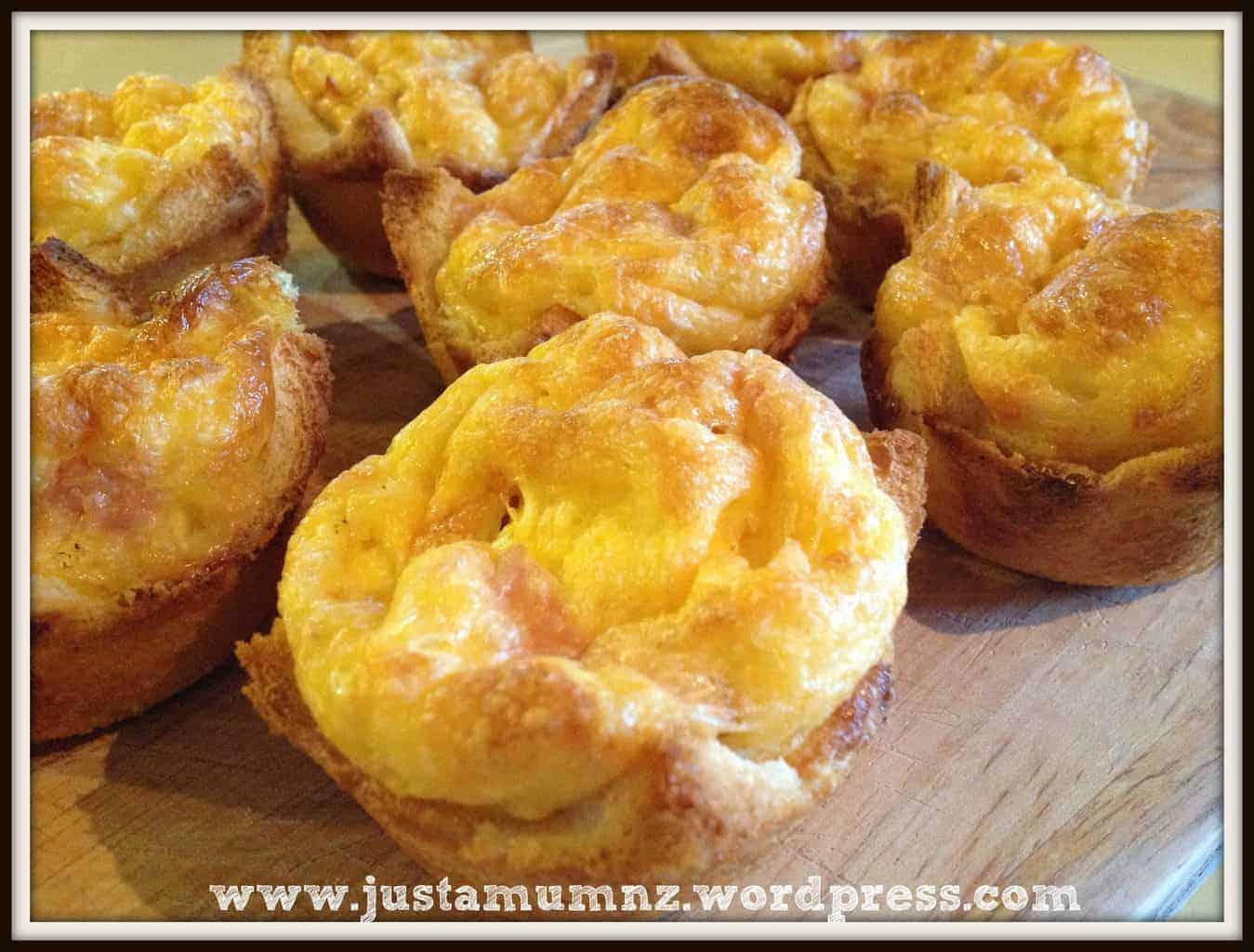 My sister used to make these Savoury Nests when we were little and I still make them now for an easy weekend lunch or after school snack. They are really tasty and you can add almost anything you like to them. Also an easy recipe to start kids off baking with you in the kitchen.
They are sort of mini egg pies or quiches I guess – light and fluffy with a lovely crunchy bread base, they can be as simple as egg, cheese & ham or you can add tomatoes, herbs, cream cheese, feta, capsicum, bacon, diced onion etc, anything you might like to add for flavours.
This is the basic recipe, feel free to experiment with adding other ingredients from your cupboard to jazz them up!
Ingredients
8 slices bread (sandwich or toast slice)
Butter or Margarine
5 eggs
2 TBSP Milk
Grated Cheese
Diced Ham
Salt & Pepper to Taste
(Optional anything else you might like! see above)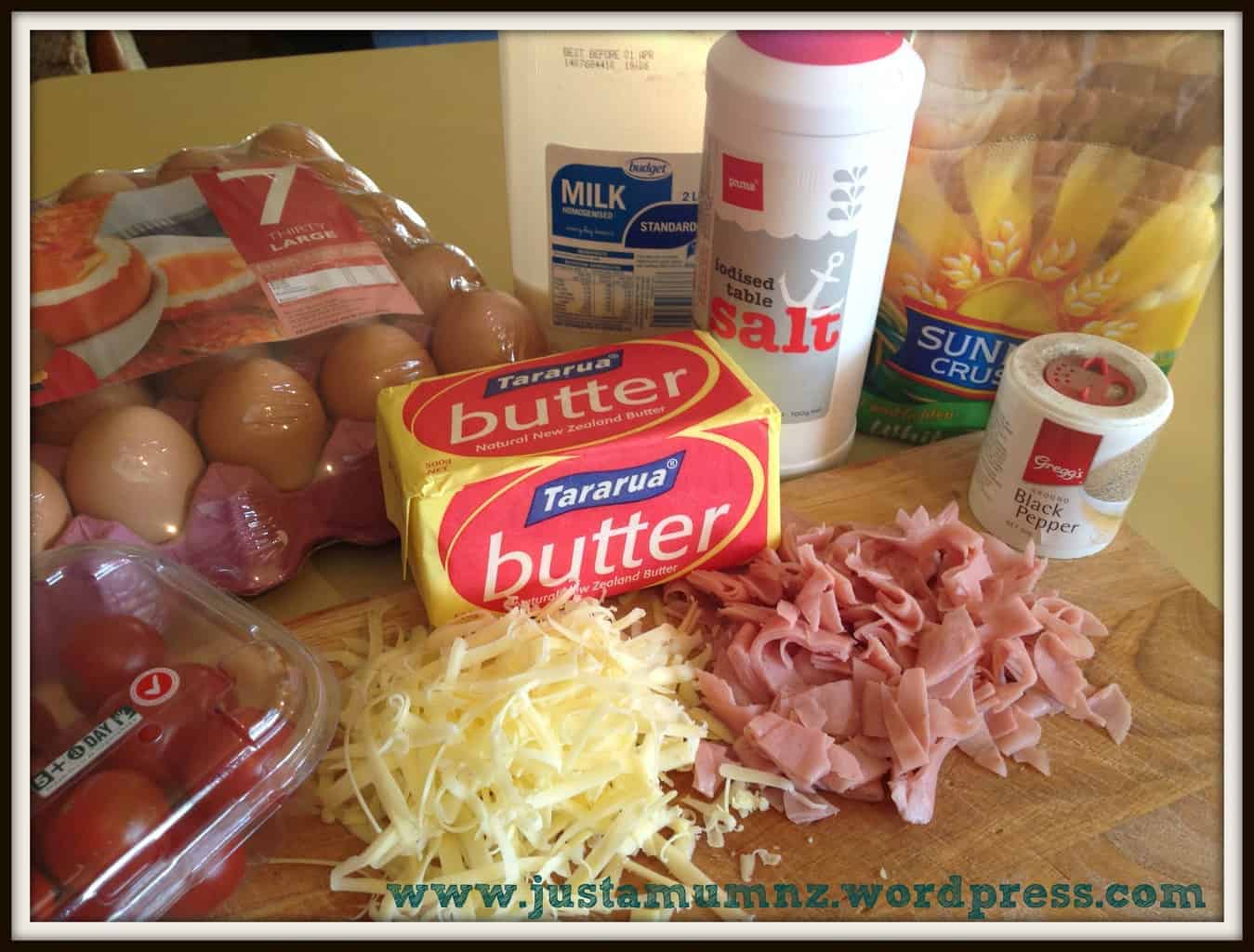 Method
Preheat Oven to 200C.
Remove the crusts from the bread.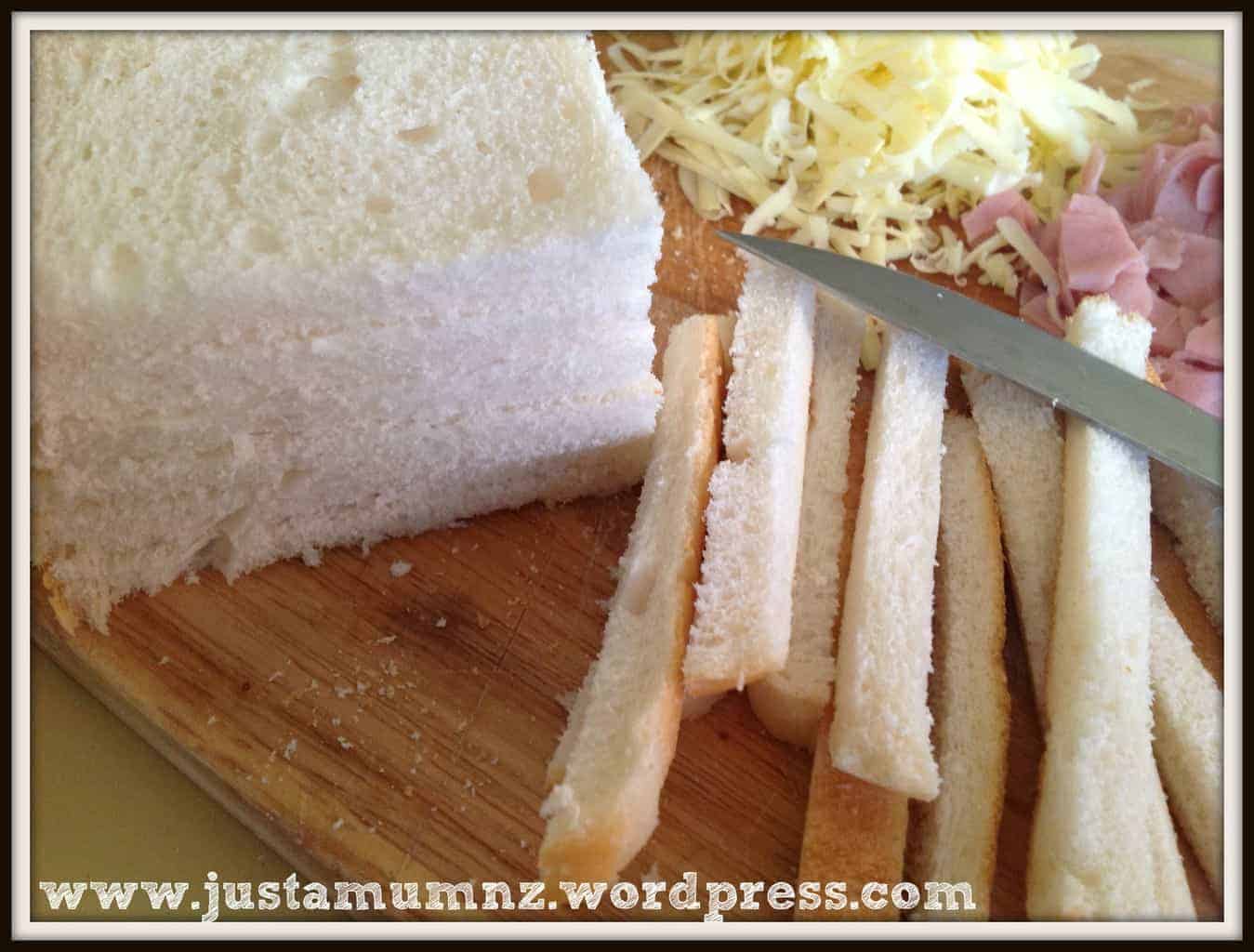 Spread softened butter or margarine over the entire slice.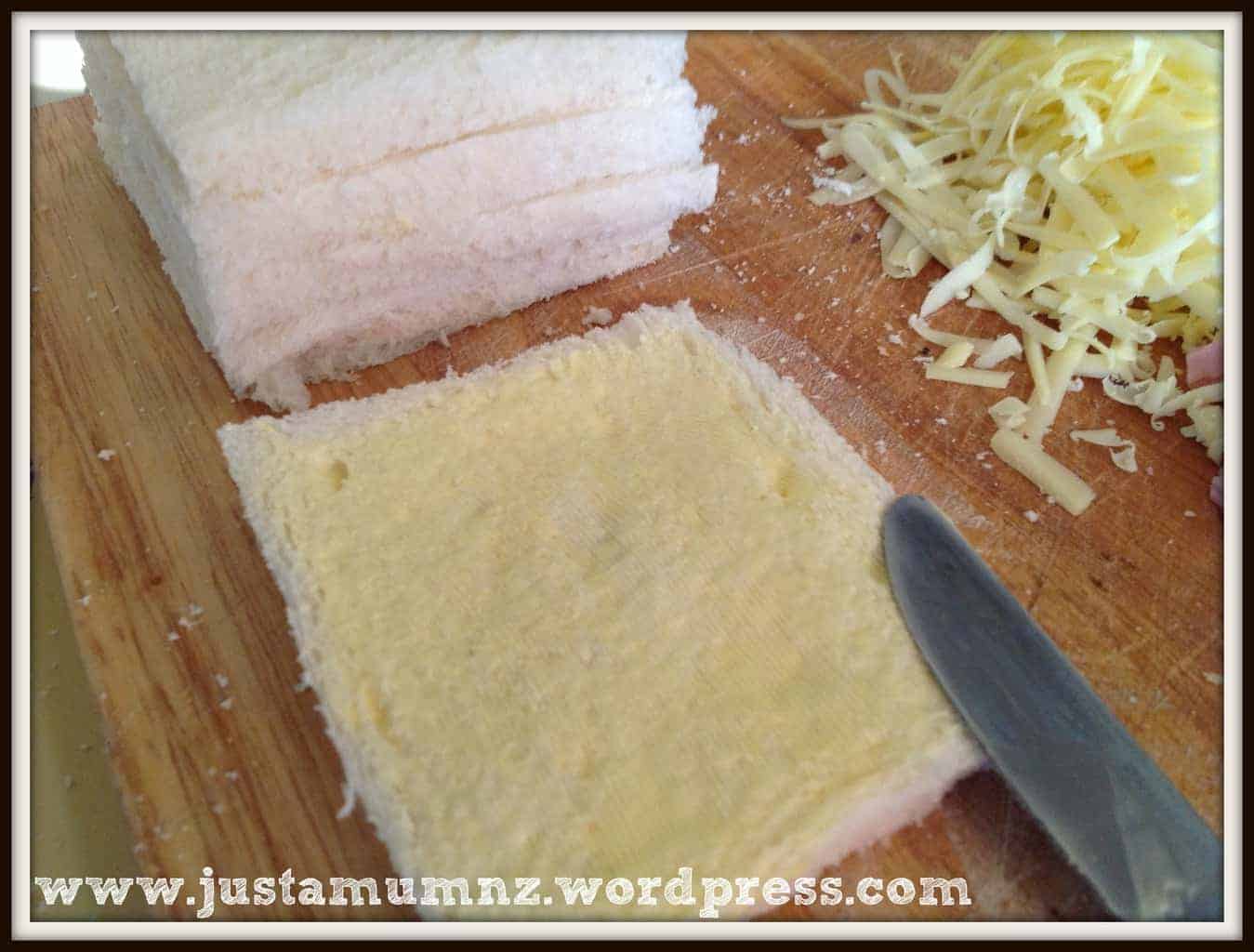 Gently press the slices buttered side down into a muffin tray and firmly shape the bread against the muffin tin to form a nest for the ingredients.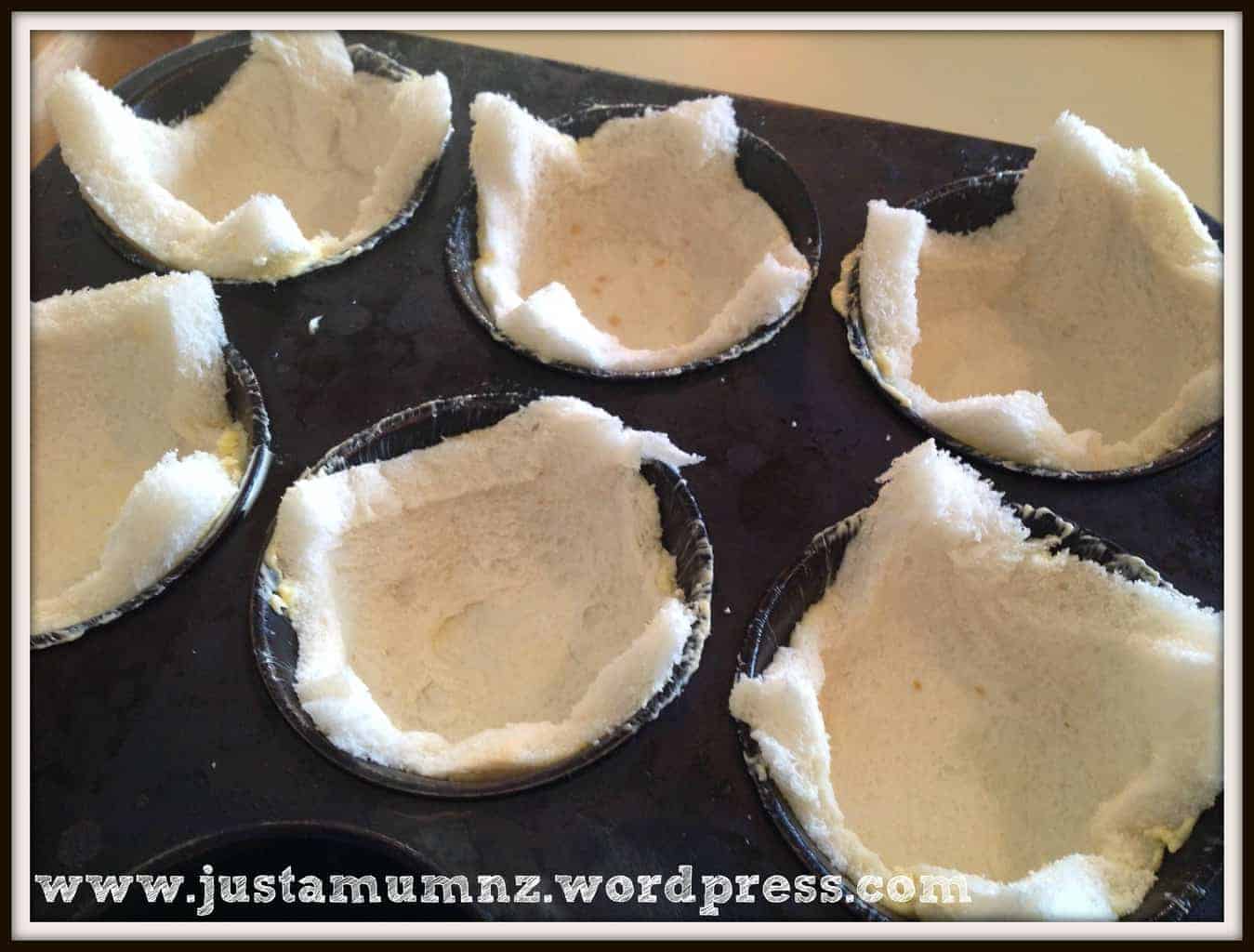 Add a small amount of cheese and ham to the bread cases and set muffin tray aside. (If you are using tomato, capsicum, feta etc now is the time you would add those)
In a small bowl, add your eggs and milk and whisk until well combined. Season with salt & pepper and again whisk well (you may wish to add other herbs or spices you like combined with egg).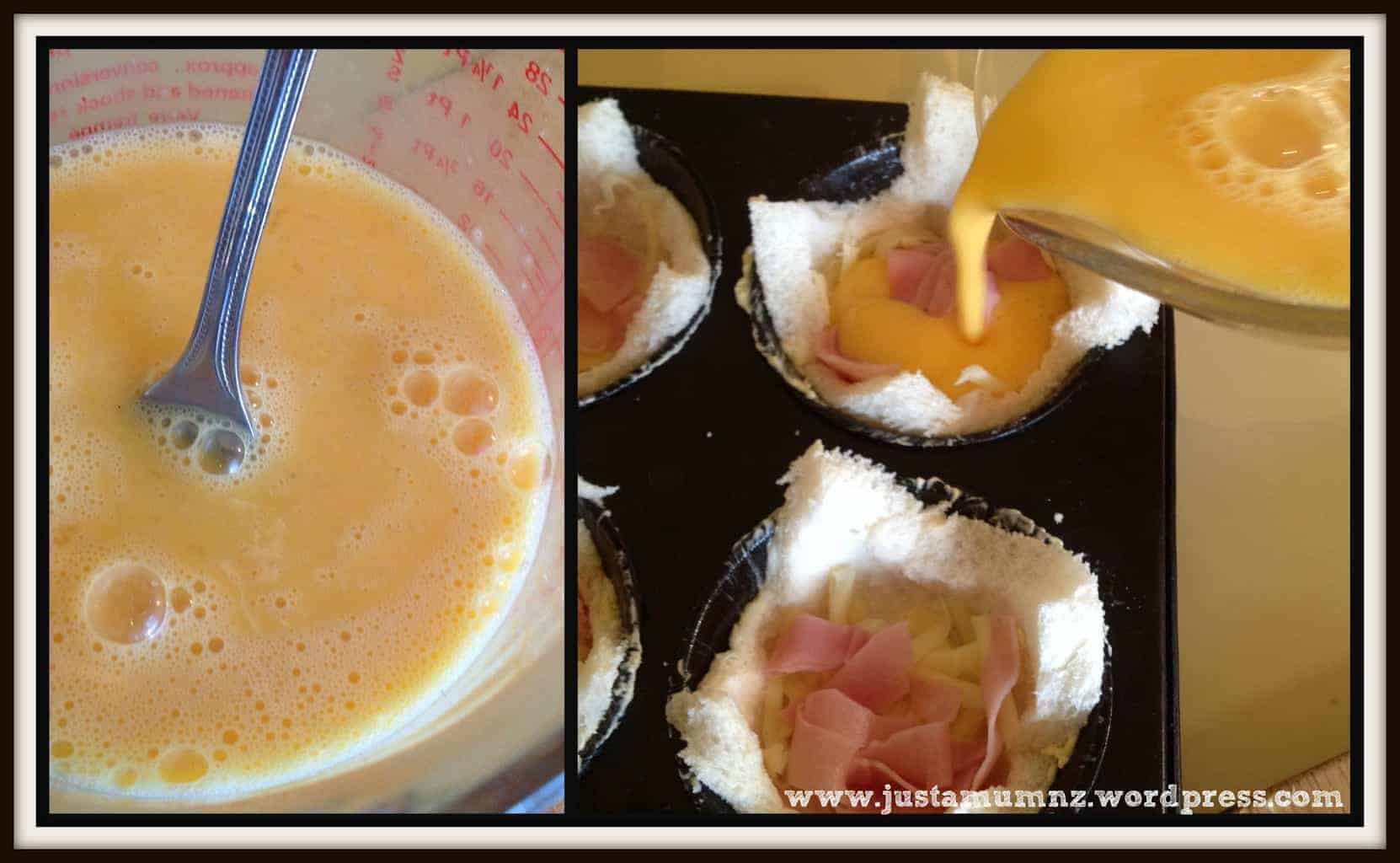 Carefully pour the egg mixture into the cases, ensuring it does not overflow the sides of the cases. Once all poured in you may wish to top up some cases if the egg absorbs into the bread. Top off with a final amount of cheese on each one, a small dusting of mixed herbs is also nice.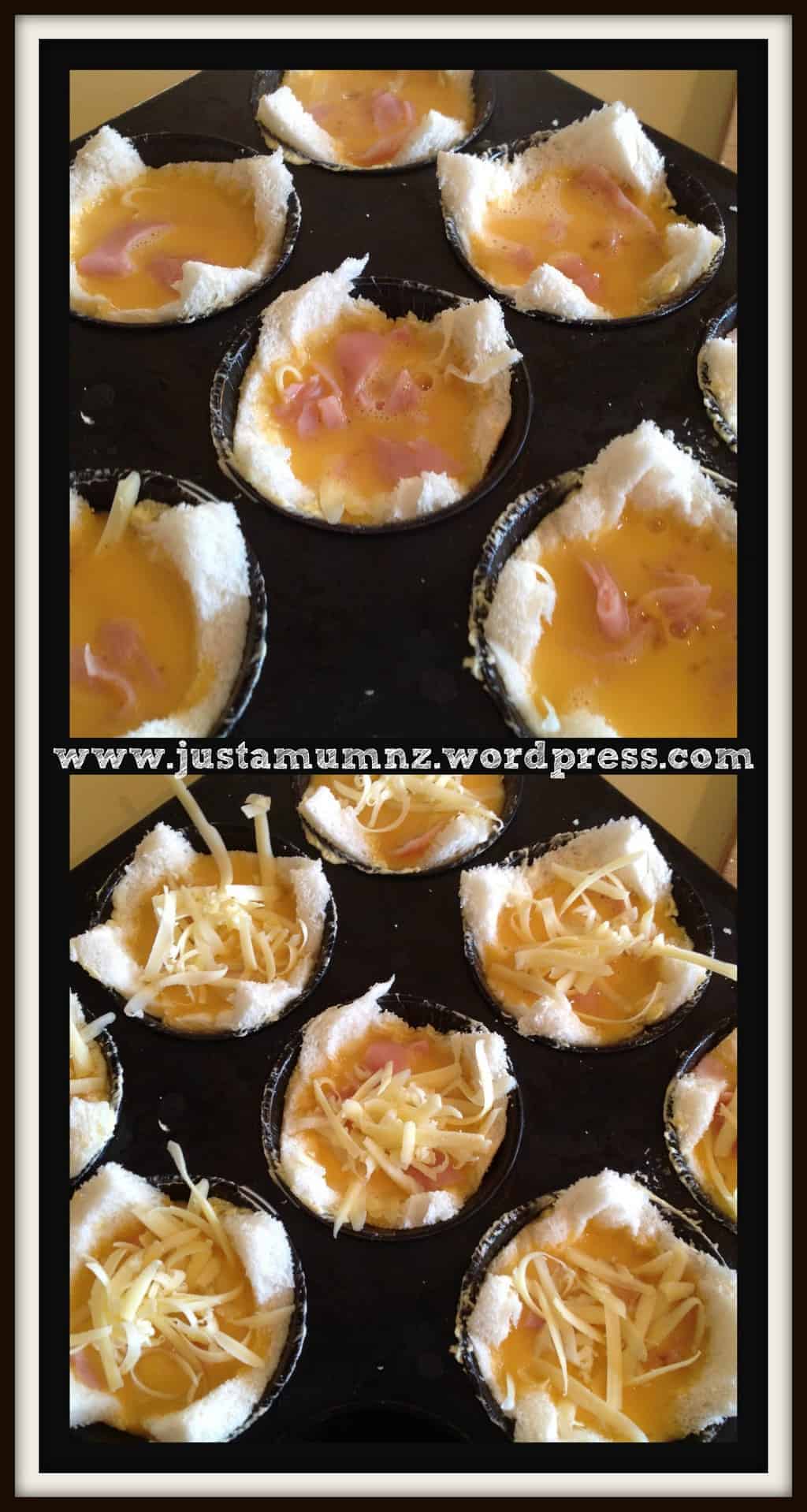 Bake for approx. 20 minutes or until the egg mixture has risen and is a golden brown colour.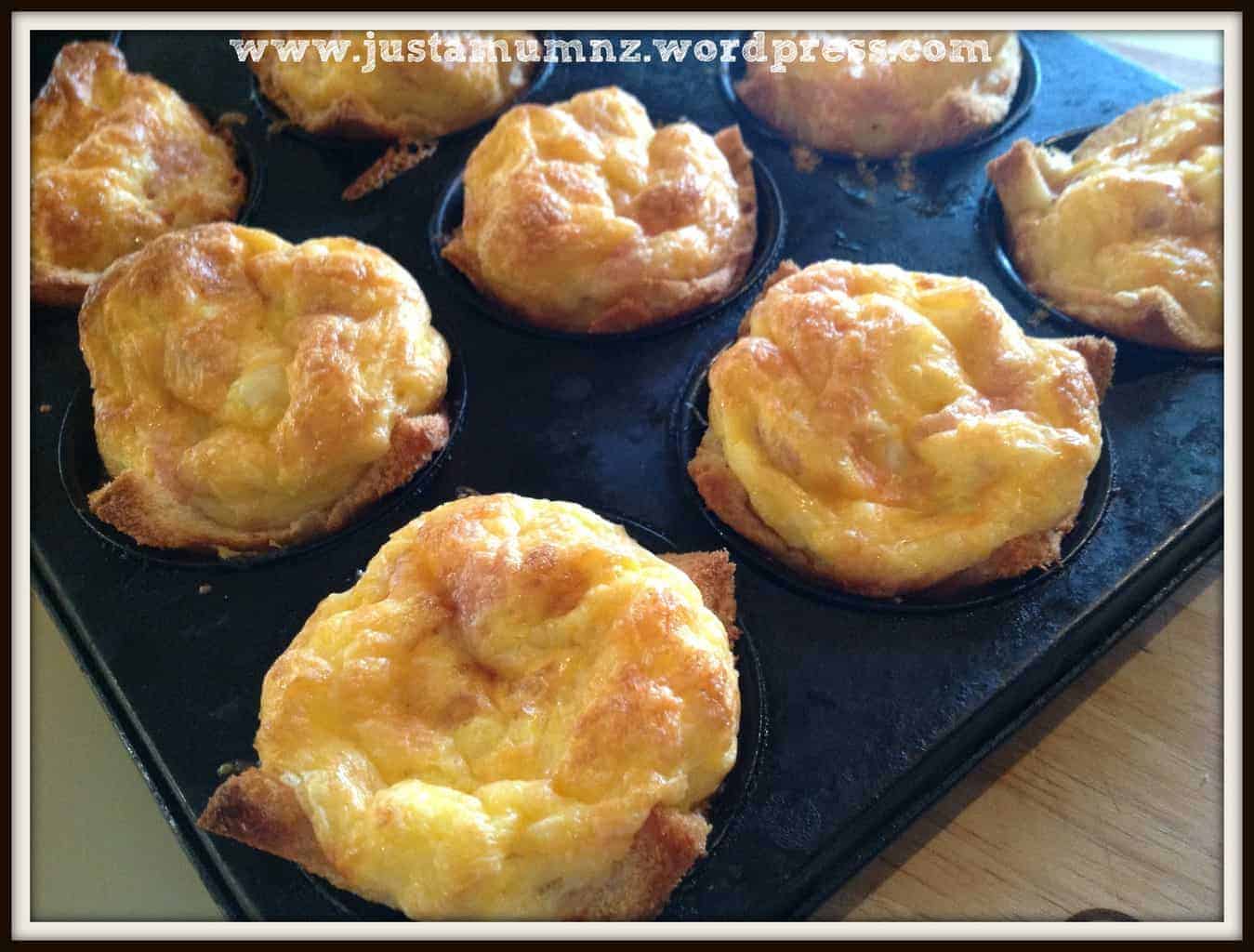 Allow to cool for a few minutes in the tin, then using a knife carefully scoop out the nests onto a board or a cooling rack, you may need to loosen the cases with the knife in some places.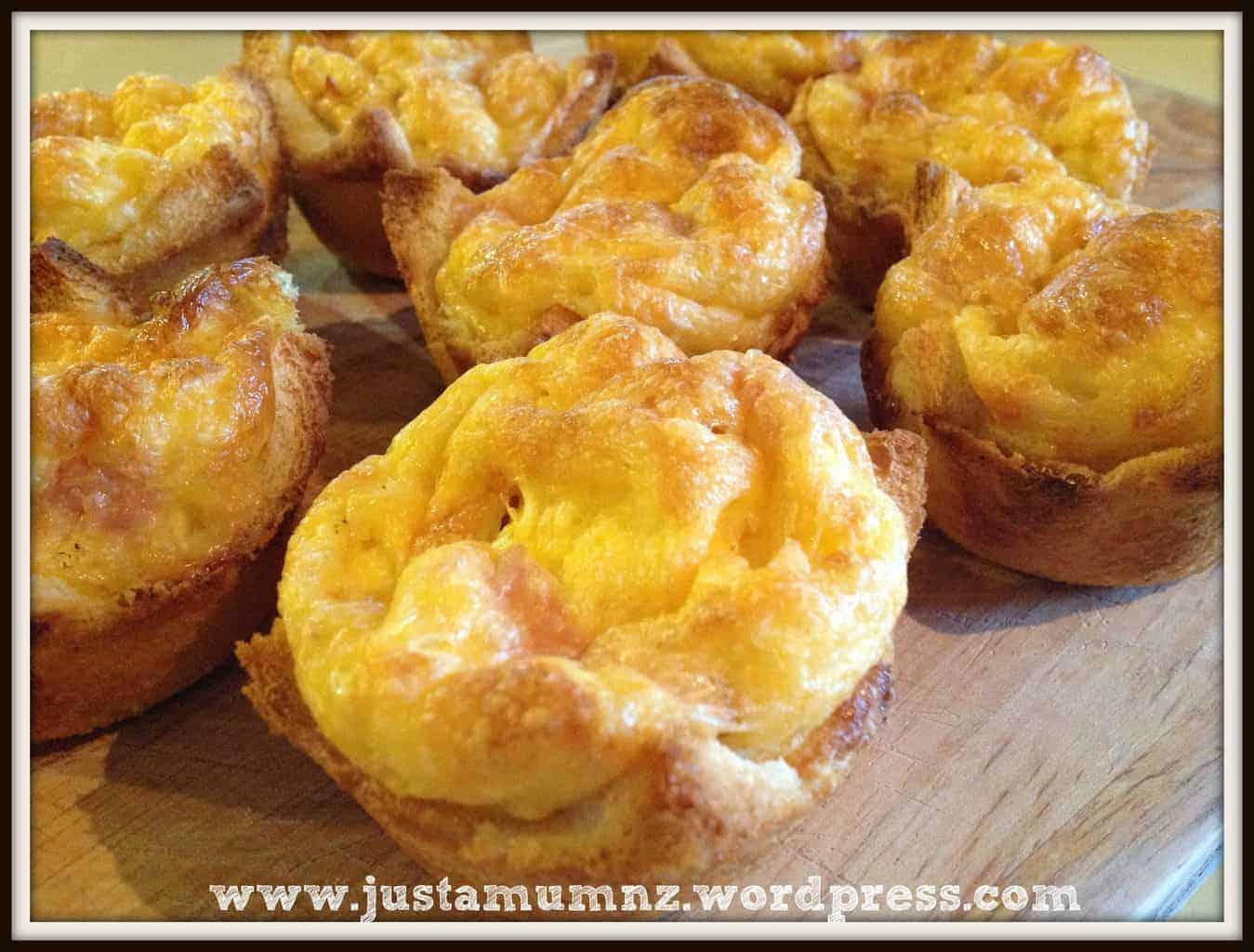 Serve warm with a salad or on their own for a tasty cheesy eggy bready treat. If you need to make these ahead of time, simply pop back in the oven for 5-10 minutes to warm through.
I hope you have enjoyed this old recipe today, if you wish to receive my recipes as I post them you can either register your email above left, or follow me on Facebook or Twitter, I post something new a few times a week.
www.facebook.com/justamumnz
www.twitter.com/justamumnz
Thanks for stopping by – be sure to share this with your friends and let me know if you make it and how you get on 🙂