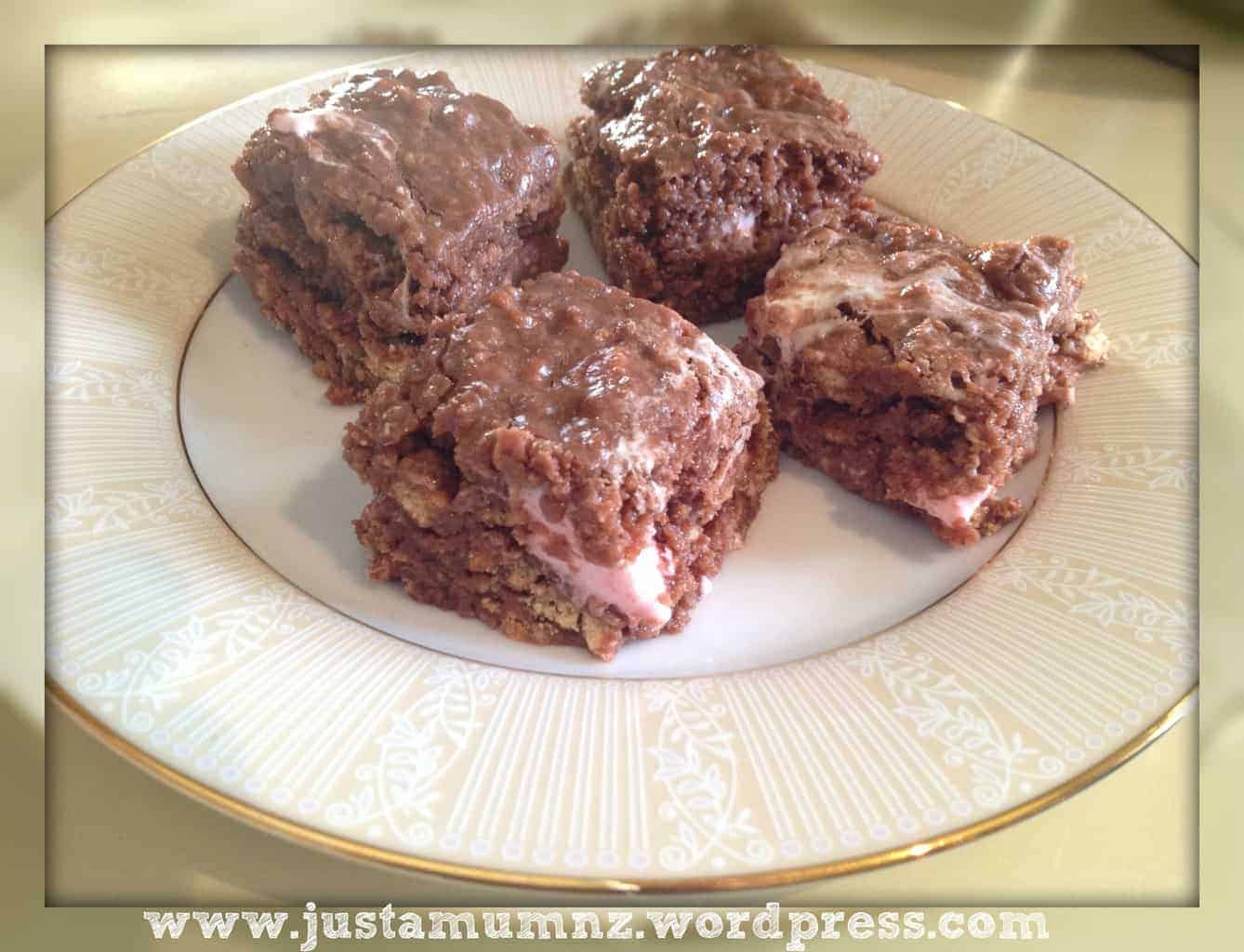 So as you can see this is not the usual Marshmallow Slice with a lovely fluffy topping on a shortcrust base that you would expect to find. This is yummy chocolately, biscuity, marshmallowy goodness with a good dollop of butter & sugar for added tastiness – you sure don't come here for diet advice!
I am so keen to get this one out that the slice has not yet set – hence the slice looks a little soft – I will update tomorrow! 🙂
This one is delicious, easy and a great treat to take as a plate – or lets face it – to eat when the kids are in bed! I had it once at a friends birthday party and the lovely Sarah was kind enough to share this recipe her Mother had given her.
One tip I have is that I freeze my marshmallows – I pop them in the freezer a day or two before I need them. You can of course not freeze them at all and it potentially has no effect on the outcome but my hope is that the marshmallows hold their shape longer. How about you make two batches and test it out!
Ingredients
2 Pkts Super Wine Biscuits (500g total)
1 Cup Brown Sugar
4 TBSP Cocoa
1 tin Condensed Milk
250g Butter
1 tsp vanilla essence
1 pkt Marshmallows (I use Pascall 180g bag)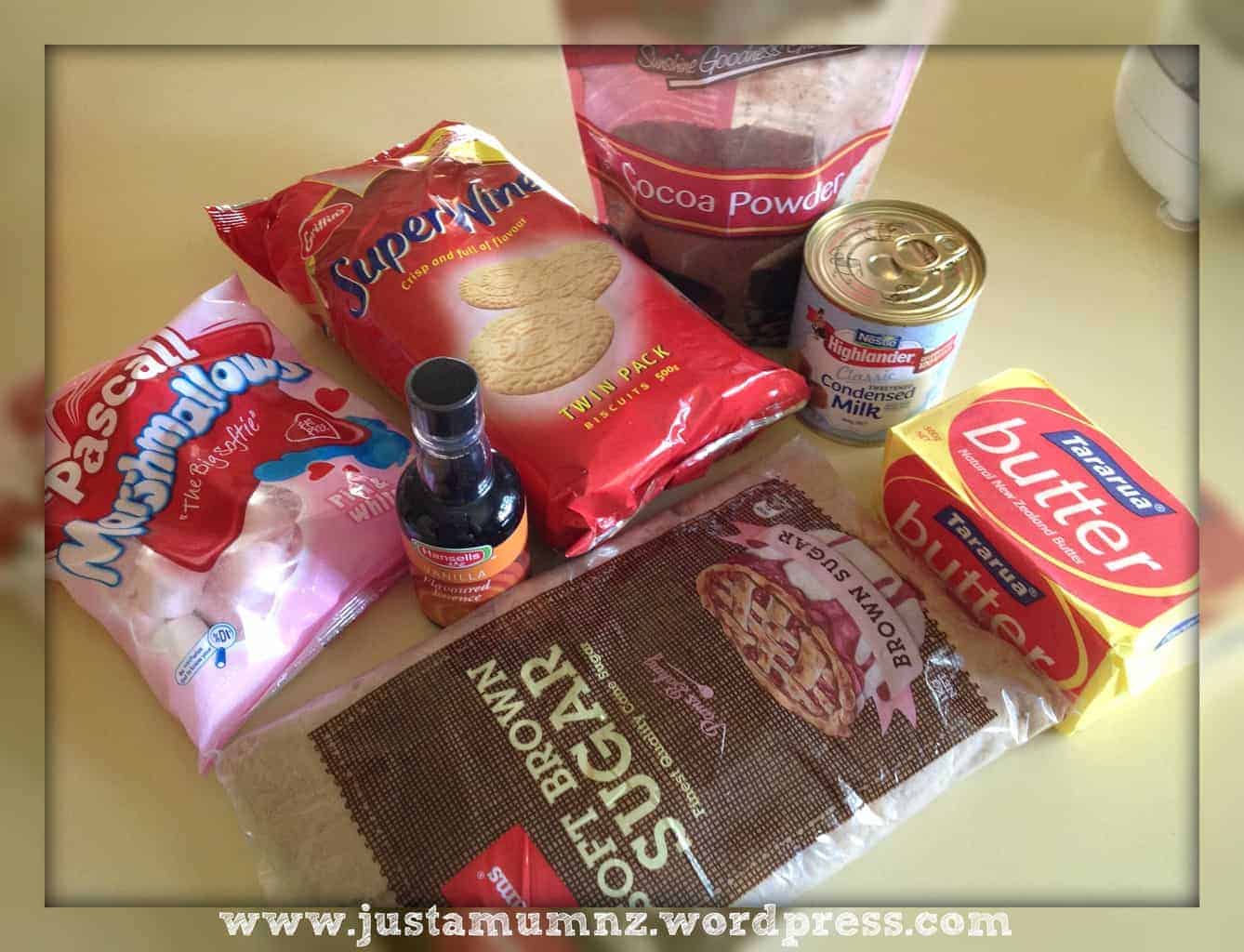 Method
Crush the biscuits, leaving some pieces a little chunkier sized crumb.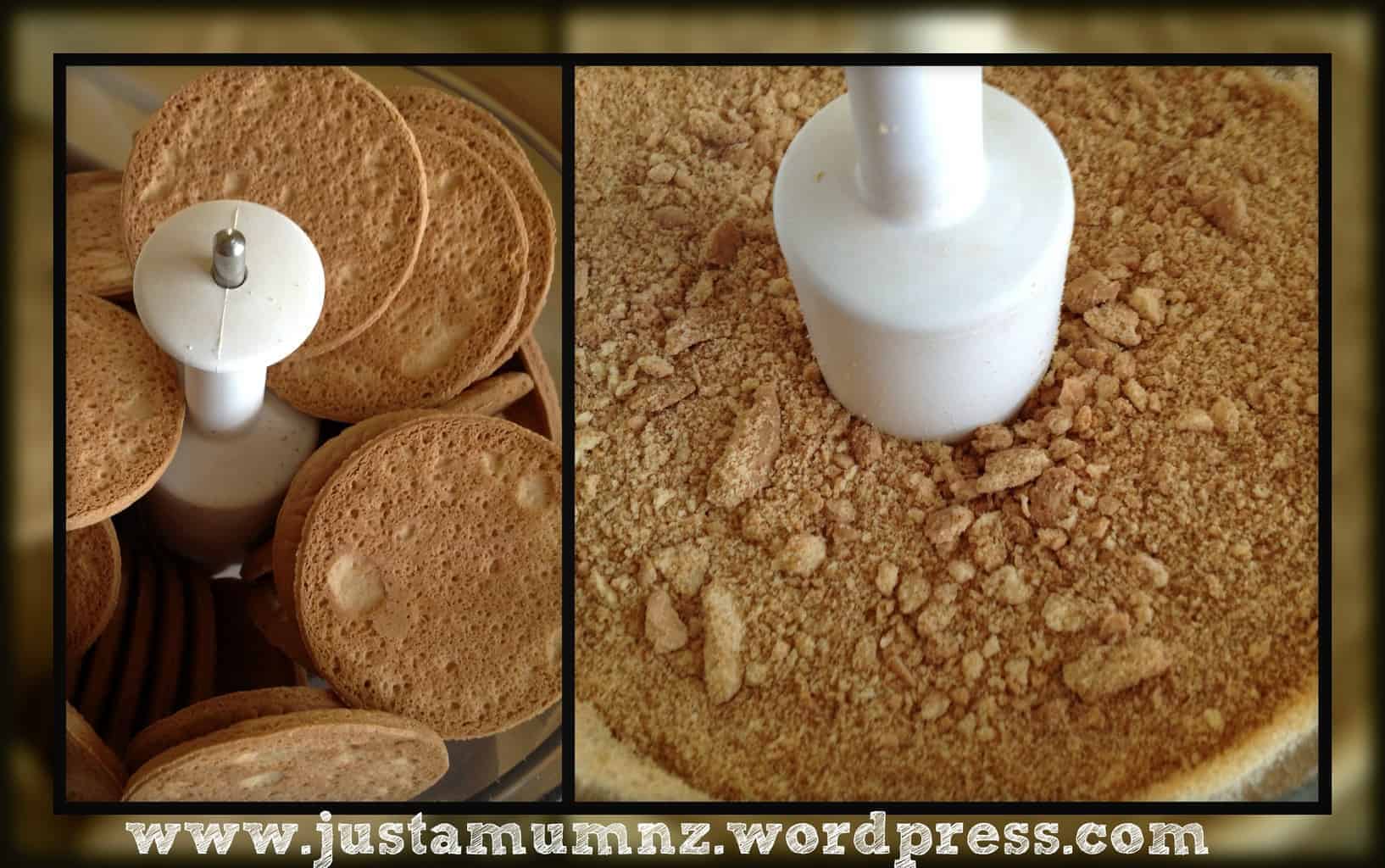 In a large pot add the sugar, cocoa, condensed milk, butter, vanilla essence and over a low heat melt until completely combined, stirring occasionally.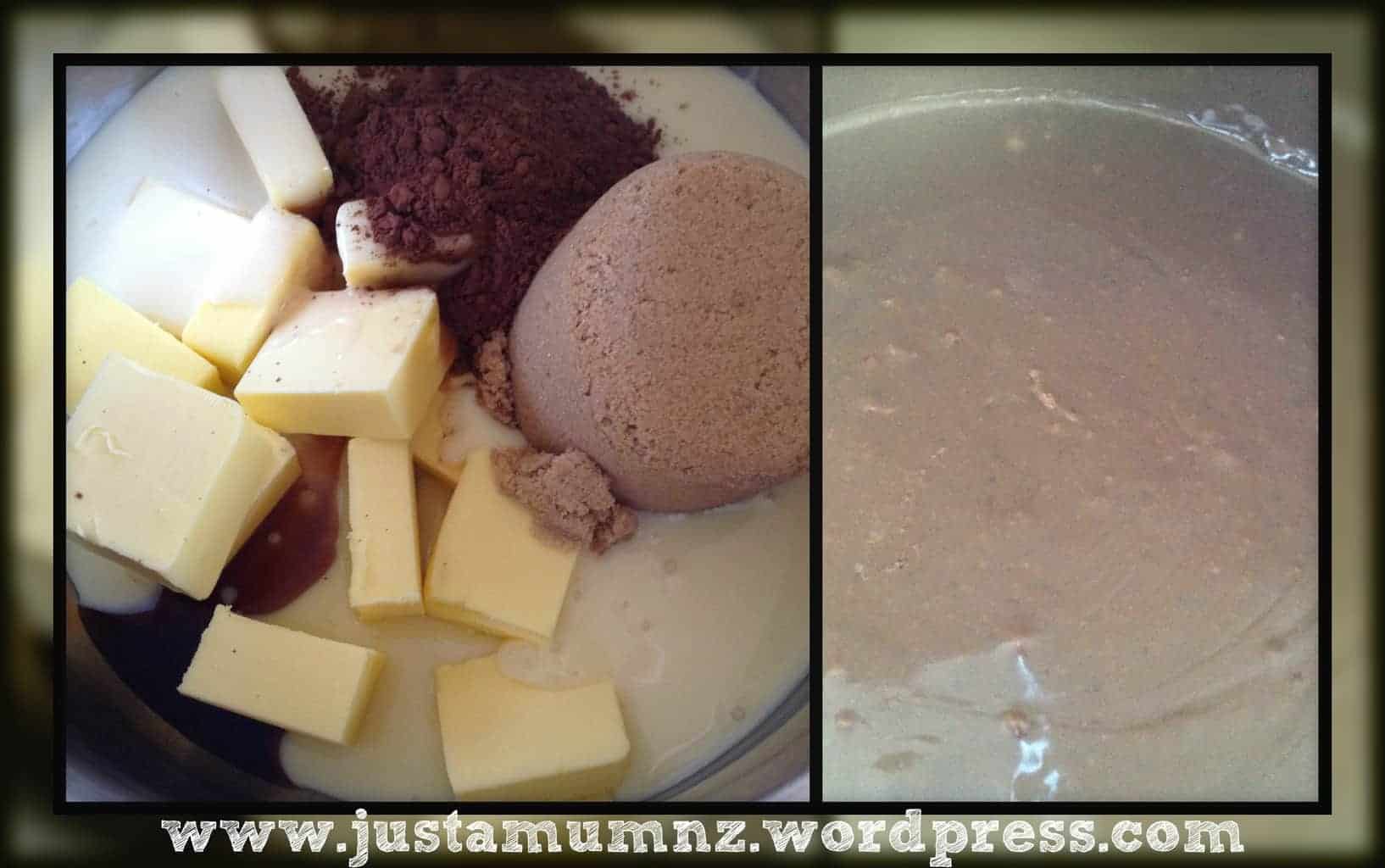 While the above ingredients are melting slice the marshmallows – for these ones I cut off a third, then cut the rest in half – so cut it into 3. You can choose to just to halves, or even whole if you like chunkier bits.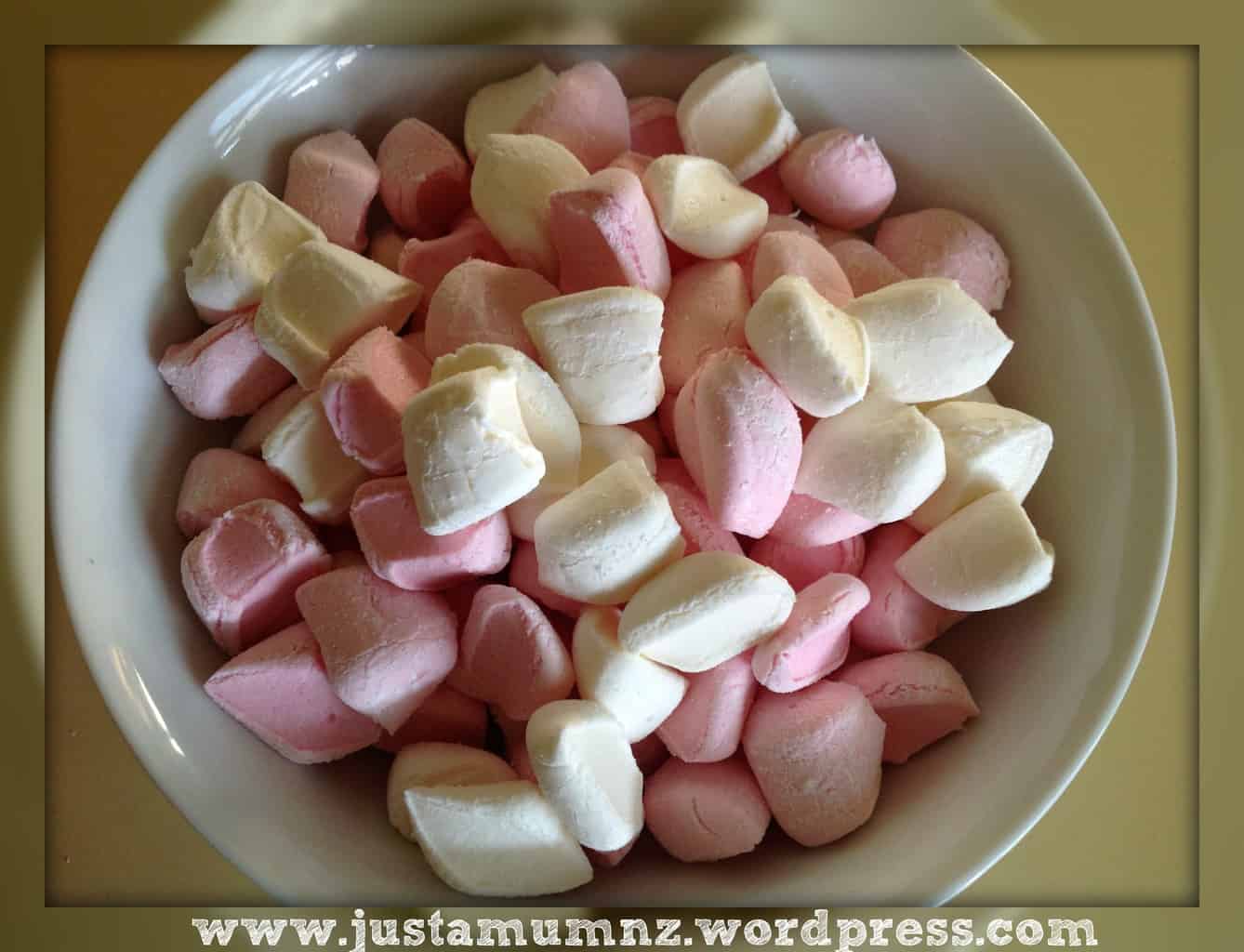 Once the ingredients fully combined & melted, pour in the crushed biscuits and the marshmallows – quickly combine all the ingredients.
Spoon mixture into a lined slice tin. Firmly press down with the back of a spoon.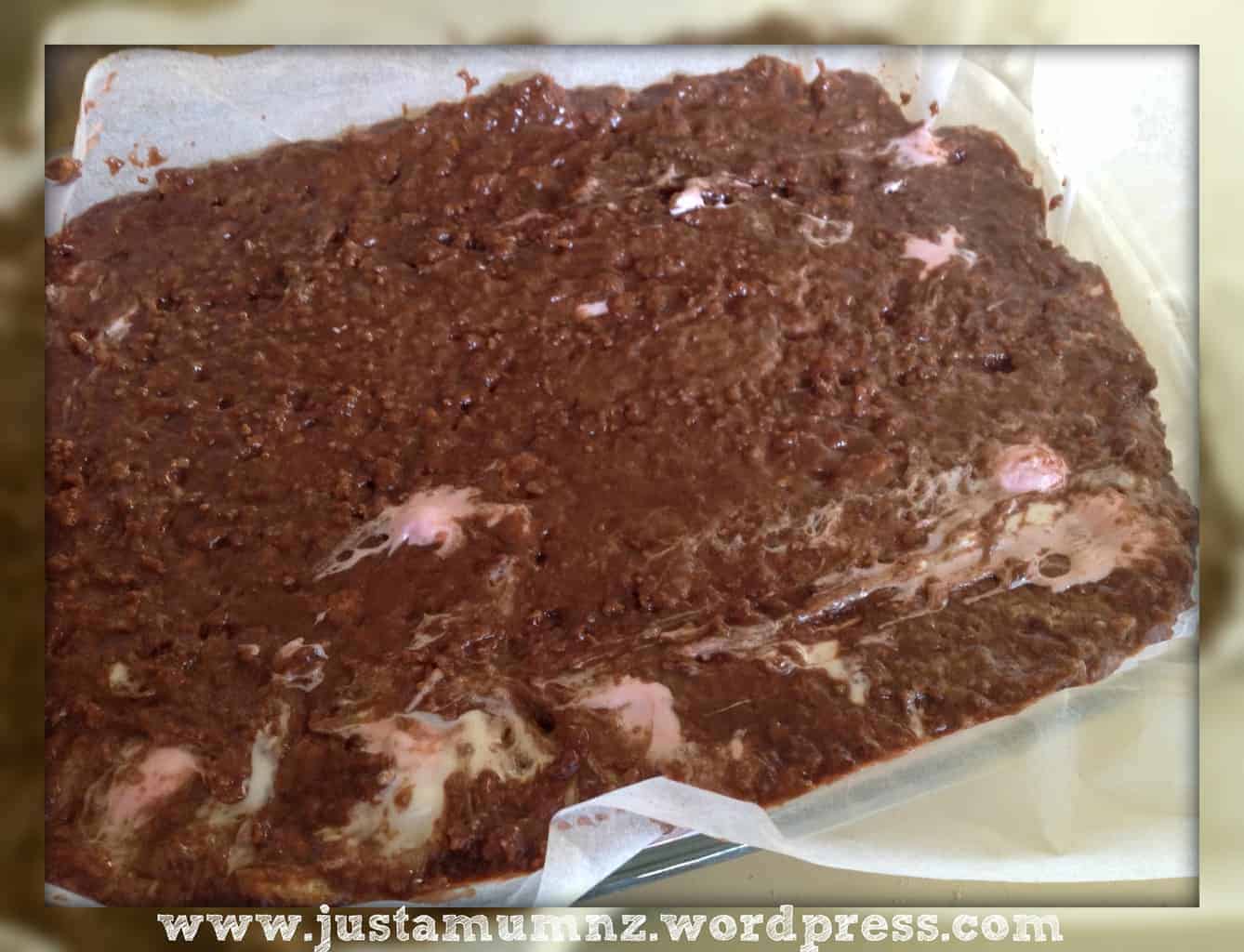 Put the tin in the fridge and refrigerate until set – ideally over night.
Cut into squares and store in an airtight container in the fridge until you are ready to serve.
Yum!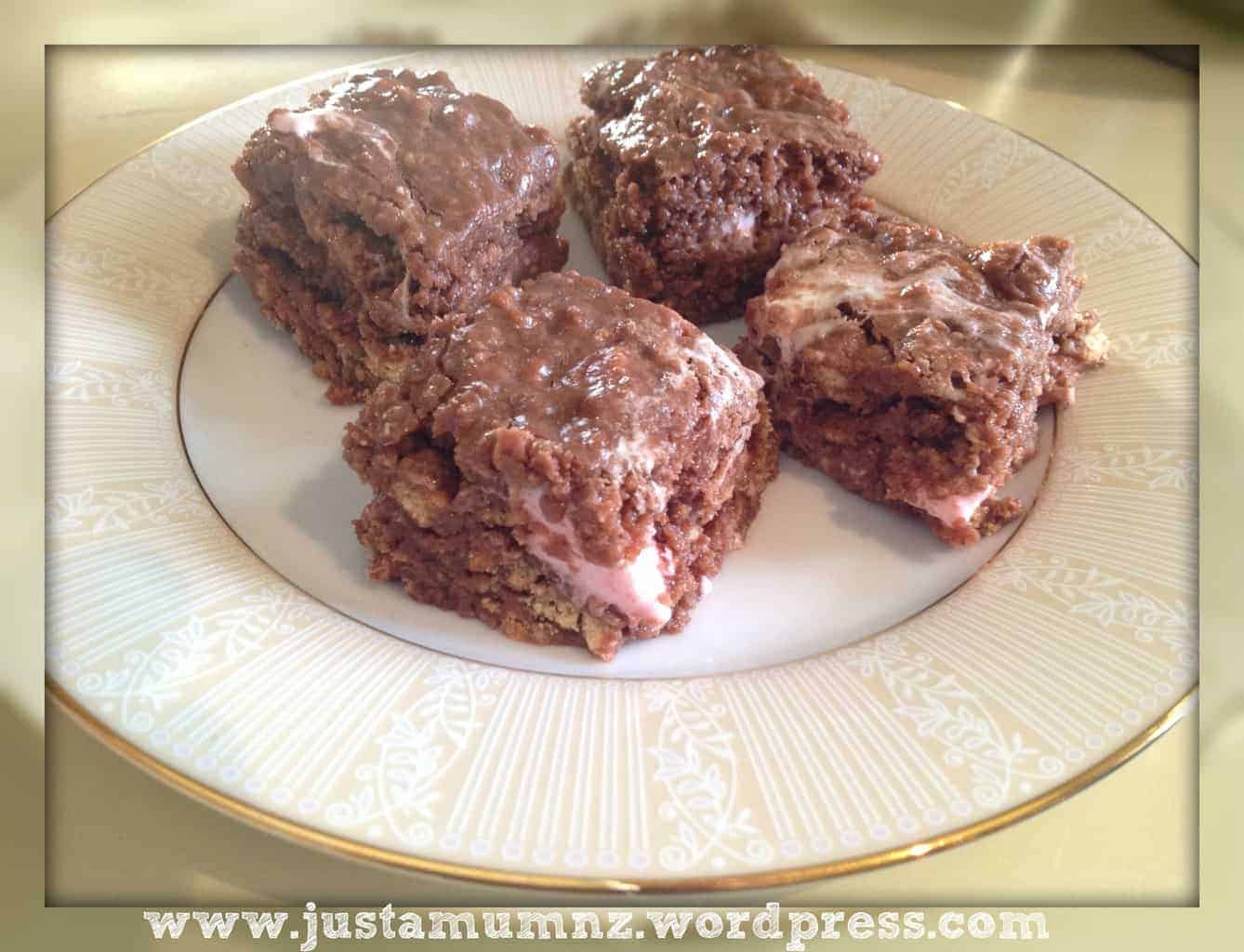 Mostly I bake for other people, for special occasions or for the kids – but this is one that my husband and I definitely keep a few pieces for ourselves! Someone recently described it as adult lolly cake – I guess it could be, but boy it is good and so simple to make. Clearly there are no redeeming health features here, it is pure and simple indulgence.
Enjoy!
You can follow my blog above left by registering your email address or also on Facebook or Twitter, I add a new recipe a few times a week. And while you are here have a look around, see what else you might like!
Thanks for stopping by 🙂
www.facebook.com/justamumnz
www.twitter.com/justamumnz