These Oatmeal Raisin cookies are absolutely delicious. Delicious flavours of cinnamon and vanilla are perfect with the soft burst of raisins and oatmeal.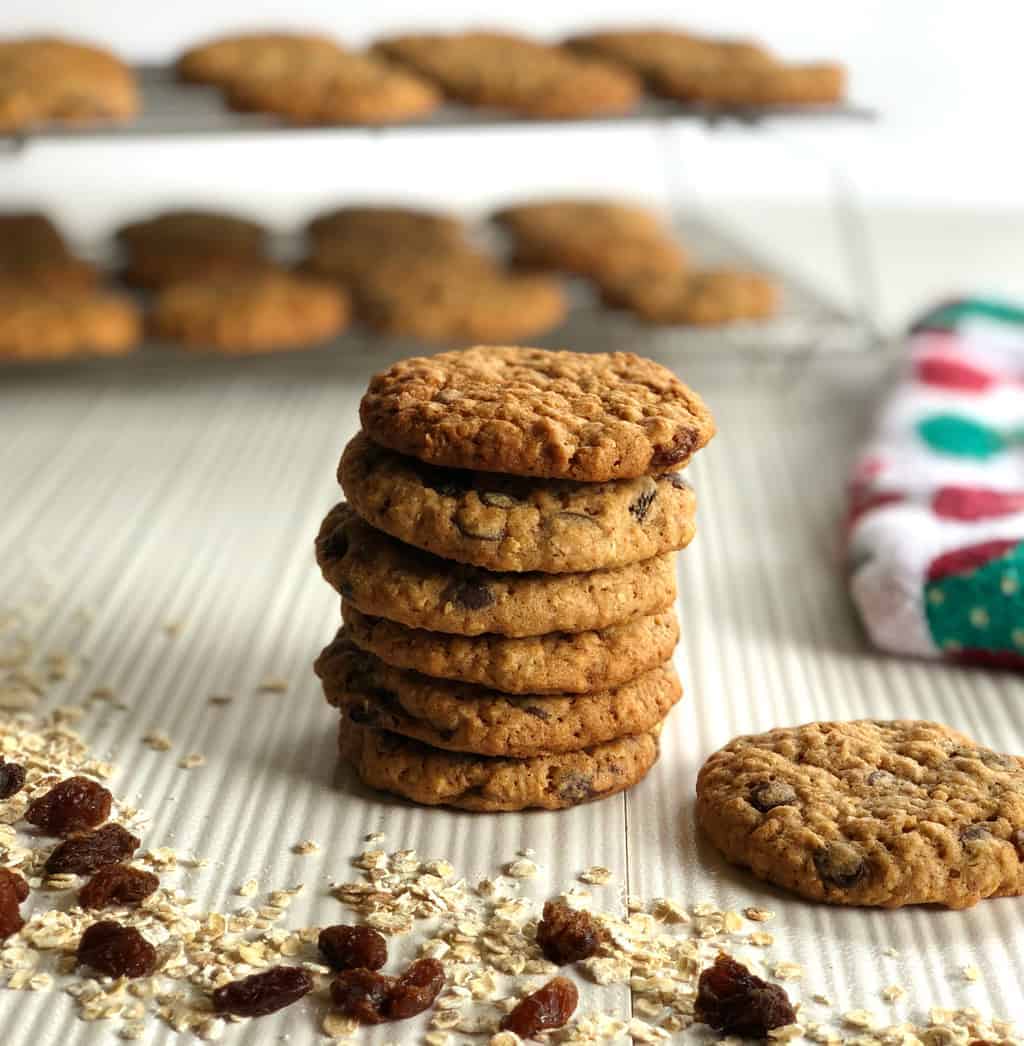 Lots of people feel that a cookie with raisins is some sort of punishment, pretending to be chocolate chip cookies until you bite into it and realise! These will blow that idea out of the water. Such a lovely recipe where a few little techniques will make them absolutely lovely.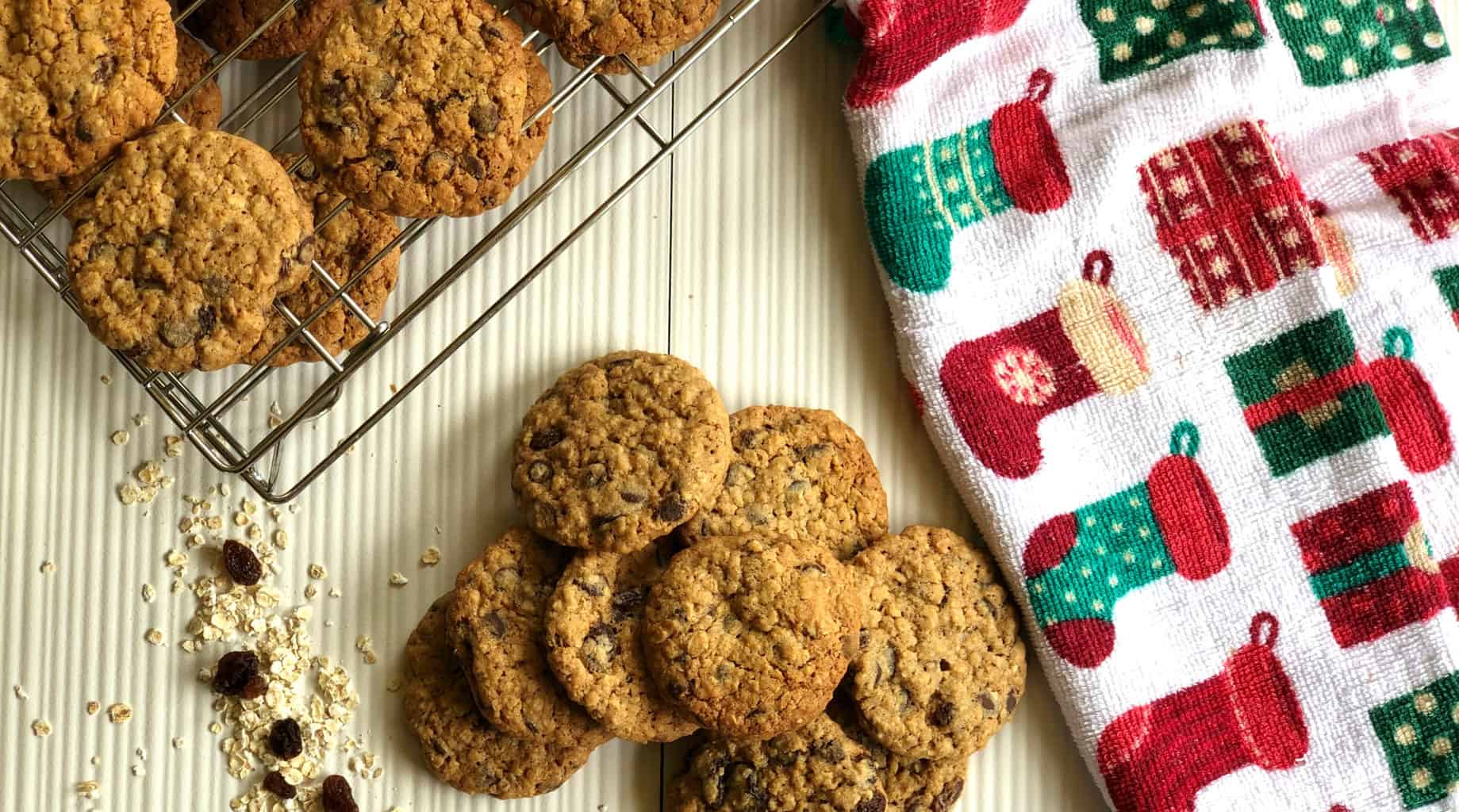 The initial step is a very simple one but one that means the flavours of the vanilla are strongly throughout the raisins. You need to allow an hour or two to pre-soak the raisins or sultanas. You do this in a mixture of egg and vanilla. Pop it in the fridge and allow the goodness to soak into the raisins.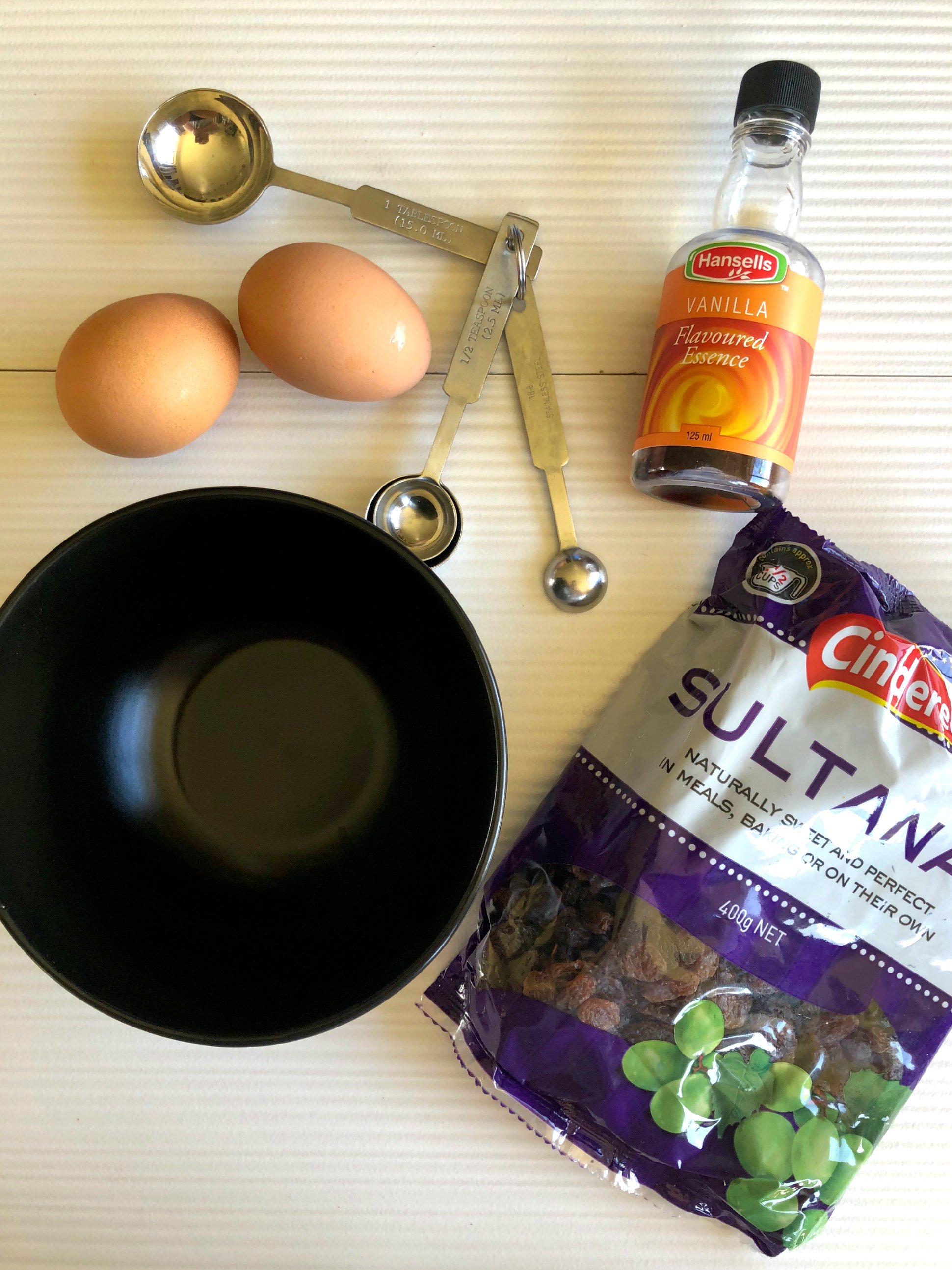 The smell of these cookies baking is just lovely. The scent of cinnamon, nutmeg, vanilla and oats combine to create the perfect smell. I love gifting these at Christmas time as they seem to have the perfect combination of flavours for that time of year.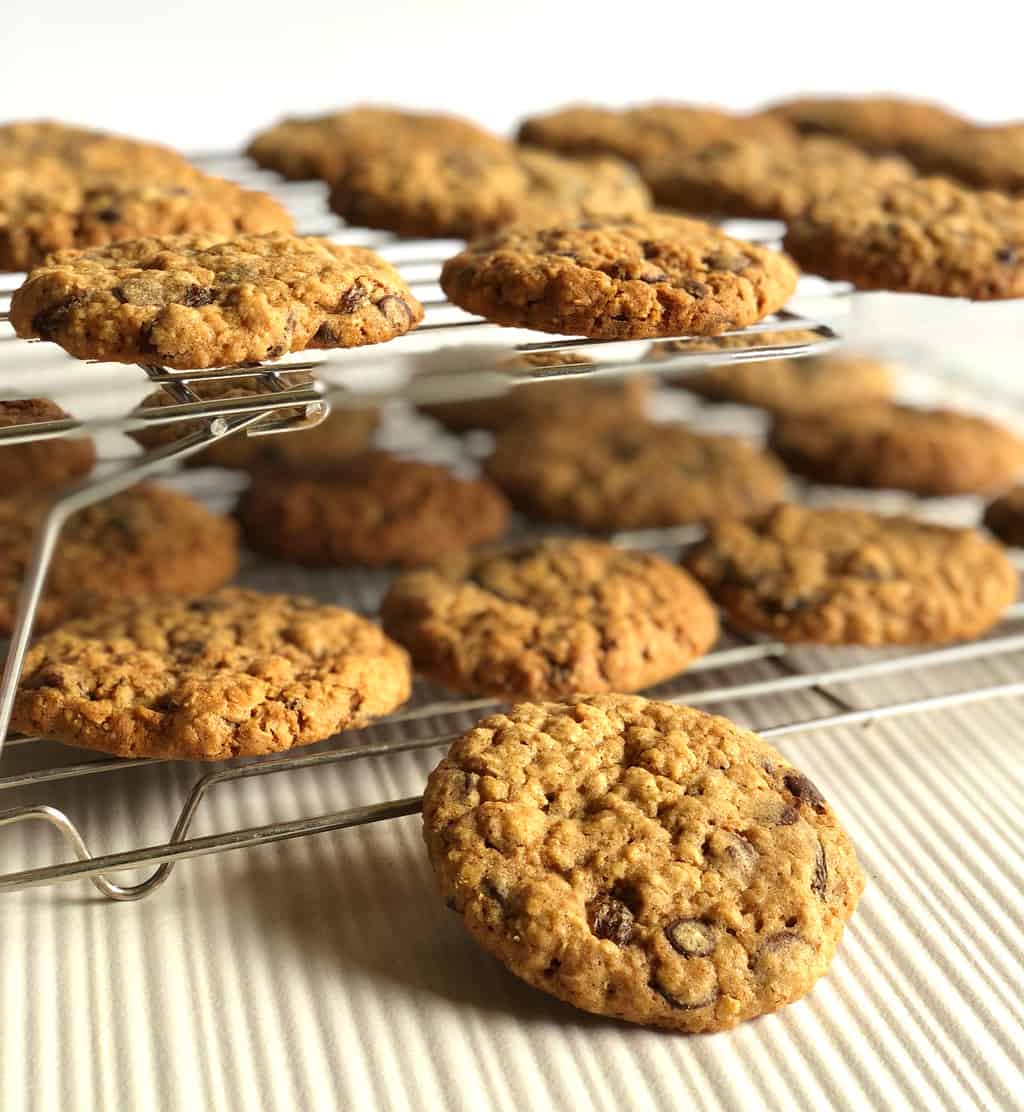 This recipe makes a big batch of cookies, I use 3 trays which makes at least 40! You can also freeze some of the dough for another time. Be sure not to overcook, each oven is different and you will find if you are cooking two trays and once or just one the timing will differ. You want them to be just golden brown.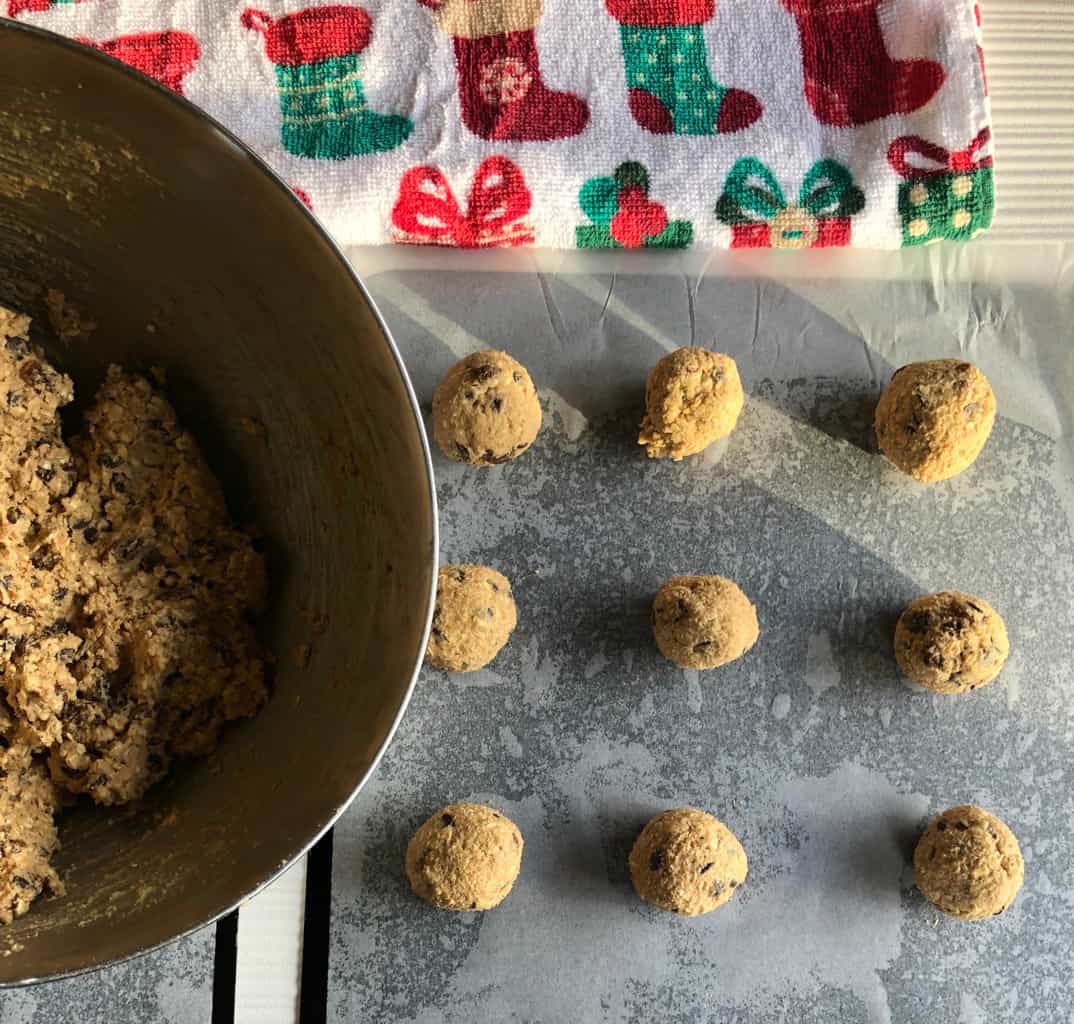 You can find many more cookie recipes here on my blog – all of them tested and perfected by me
Onto the recipe, so simple, just remember to allow time to pre-soak the raisins or sultanas.
Ingredients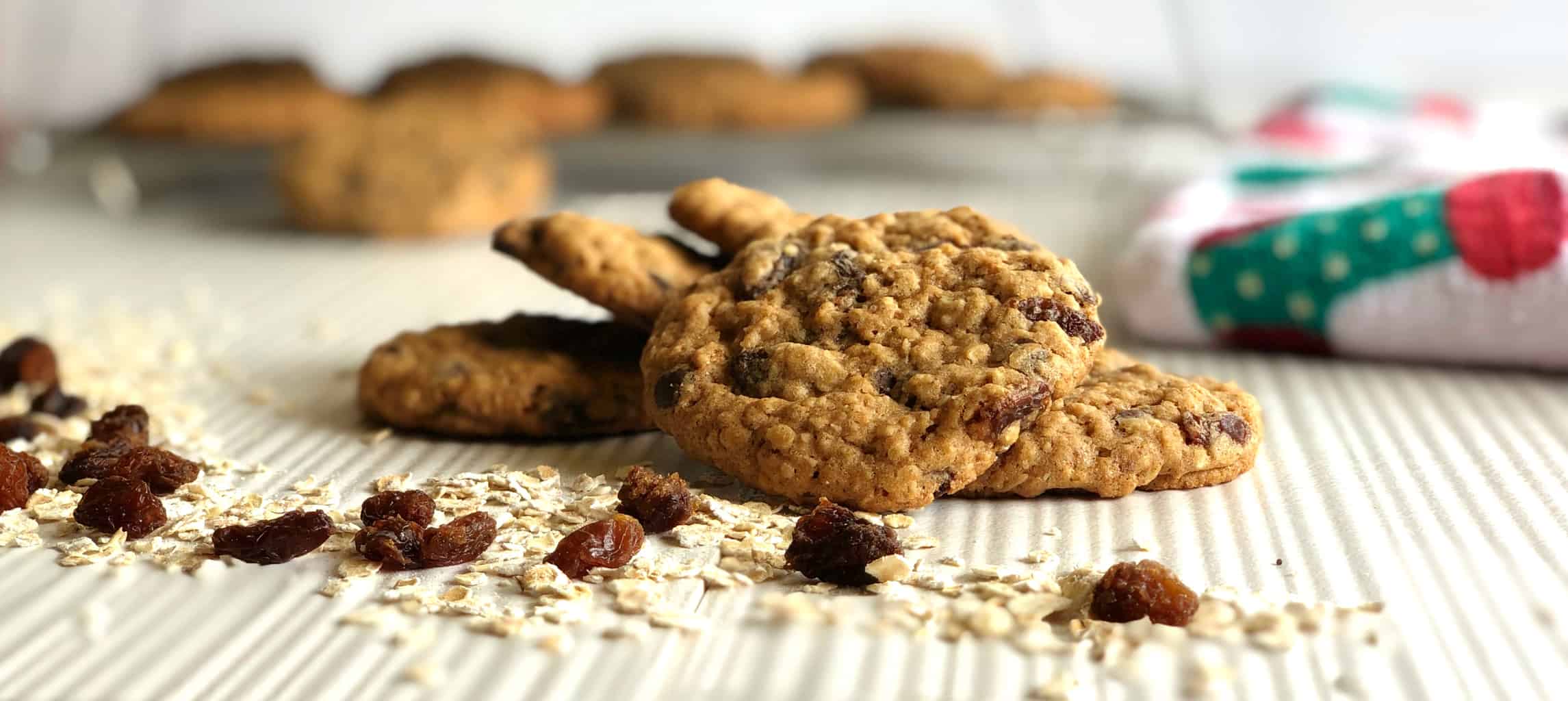 Thank you so much for stopping by to check out this recipe and others on my blog. If you are not already be sure to follow me on Facebook or Instagram for more deliciousness, and you can register your email in the subscription box below to receive all my recipes as I publish them.
Happy Baking!
Anna