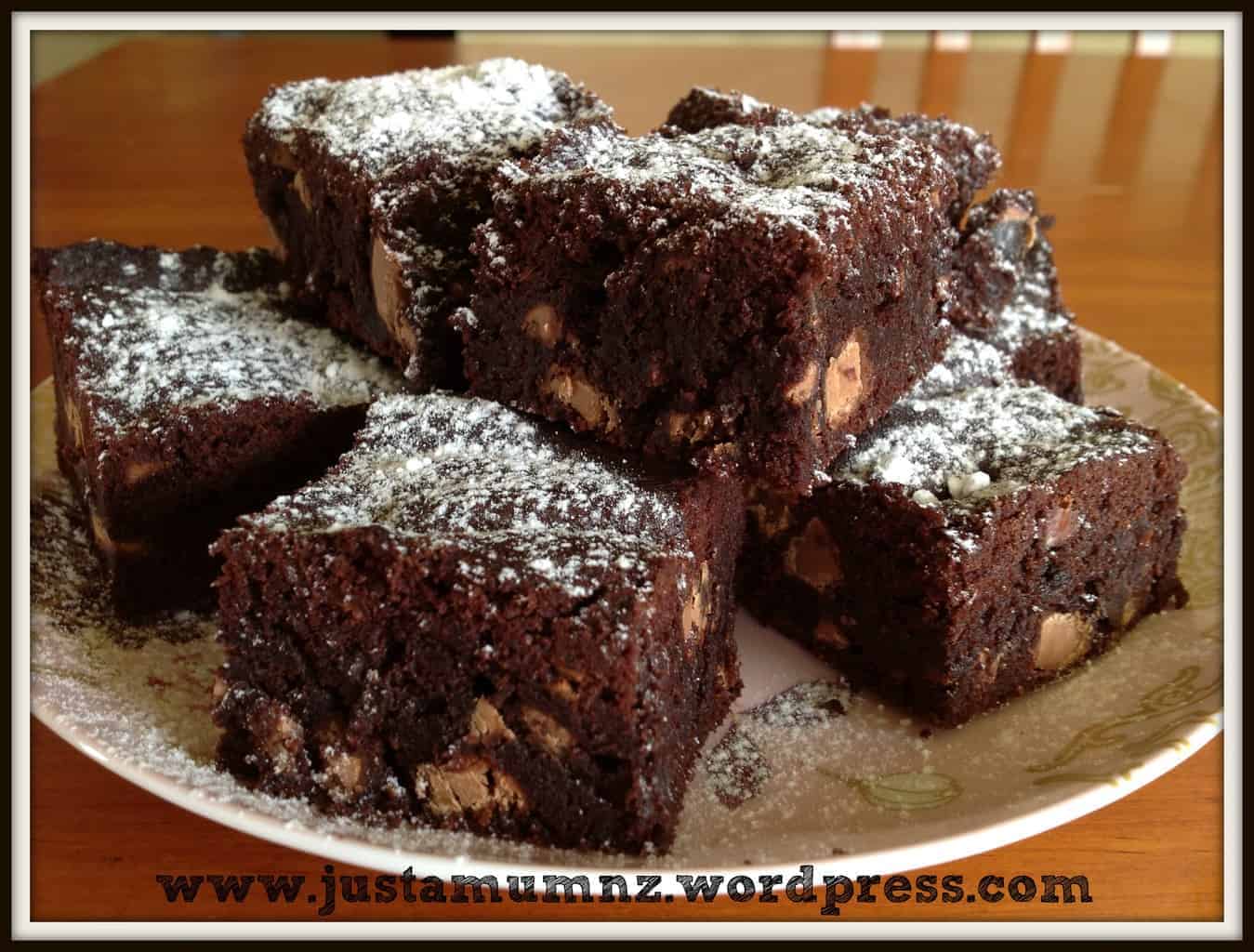 This is the one – absolutely no doubt about it! Trust me I have done the research in the kitchen for this one! I have other recipes that I will share in time but none compare to this one in terms of flavour, texture and being a hit wherever we take it!
I wanted to make something different from my usual so searched for Cadbury Black Forest Chocolate Brownie and found a recipe here – then I realised it is the magic recipe that our friends covet! So I am here today to share it with you. You are welcome 🙂
Quick note – the version we normally make is with White Chocolate – usually Cadburys, but Whittakers just as nice, it adds a lovely flavour to the brownie with a sort of caramel taste once white chocolate baked in. So perhaps you need to bake two to compare!
Ingredients
200 grams butter, softened
1½ cups sugar
1 cup cocoa (sifted to remove lumps) <<Remember I never sift anything so up to you!
3 eggs
½ cup standard white flour
220 gram block of 'Black Forest' chocolate cut into small pieces OR white chocolate (Cadbury or Whittakers fine – use an eating chocolate rather than a cooking chocolate)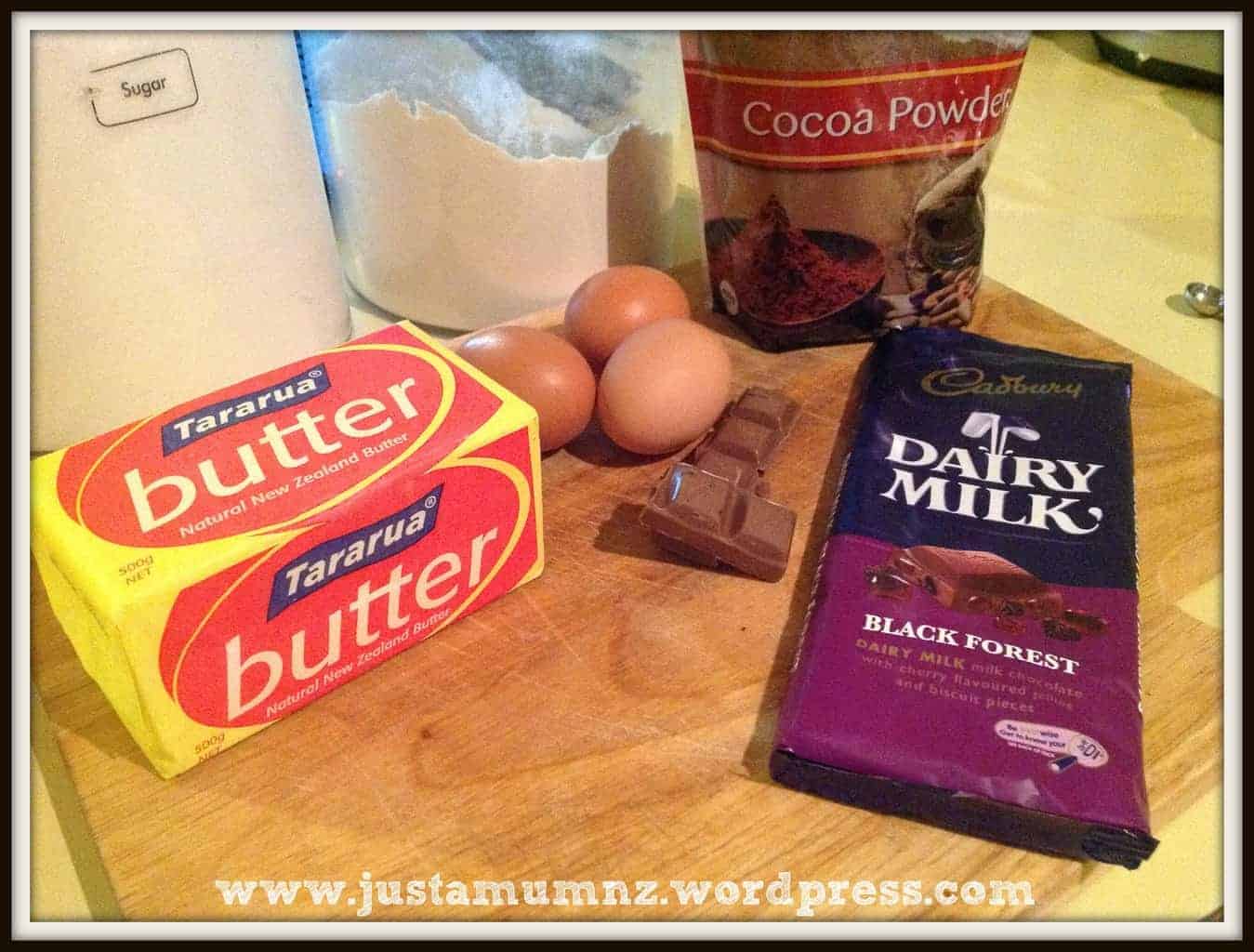 Method
Preheat your oven to 150°C and grease and line a 25 x 25cm square baking tin.
Using an electric mixer cream butter and sugar until pale & creamy. Add the cocoa and continue to beat for 3-5 minutes until creamy.
Add eggs one at a time, beating well after each addition.
Stir in flour and fold gently before adding the finely cut chocolate.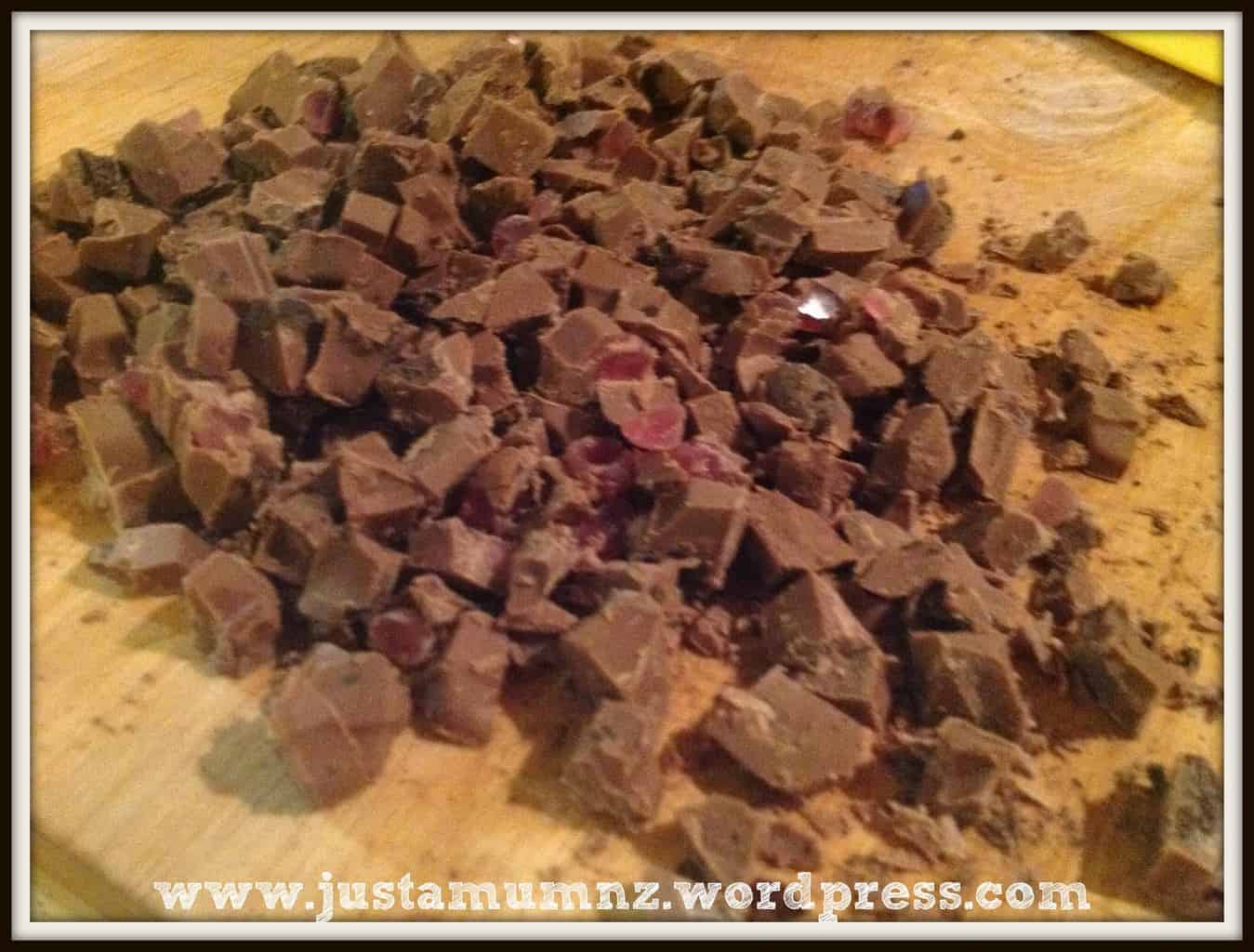 Transfer mixture to a greased and lined 25cm square baking tin.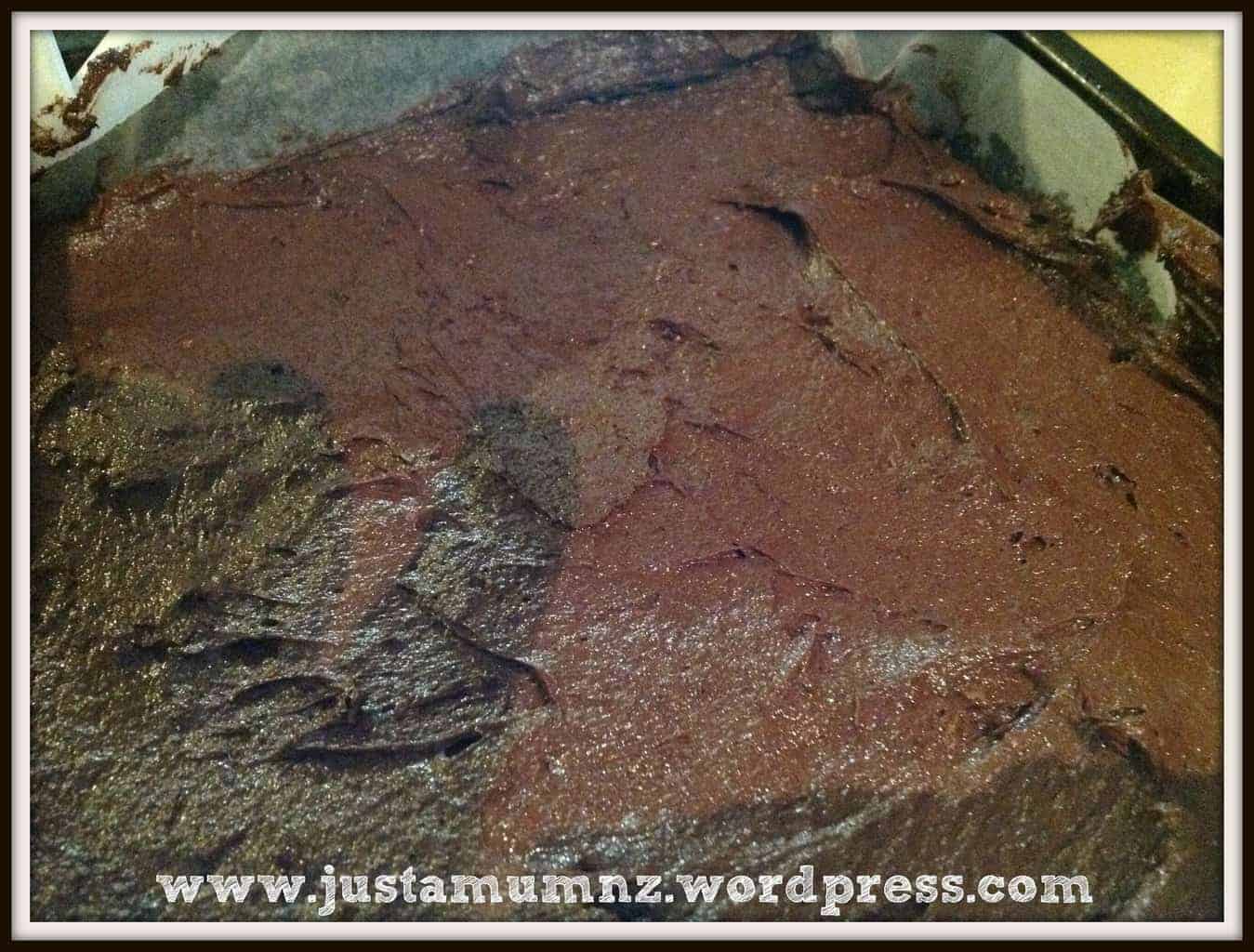 Bake at 150°C for 45 – 50 minutes or until the surface of the brownie appears cracked or dry. The centre should appear almost uncooked. As with all recipes & using different tins etc it pays to check early rather than late so you can always test early and cook a bit longer 🙂
Cool in the tin.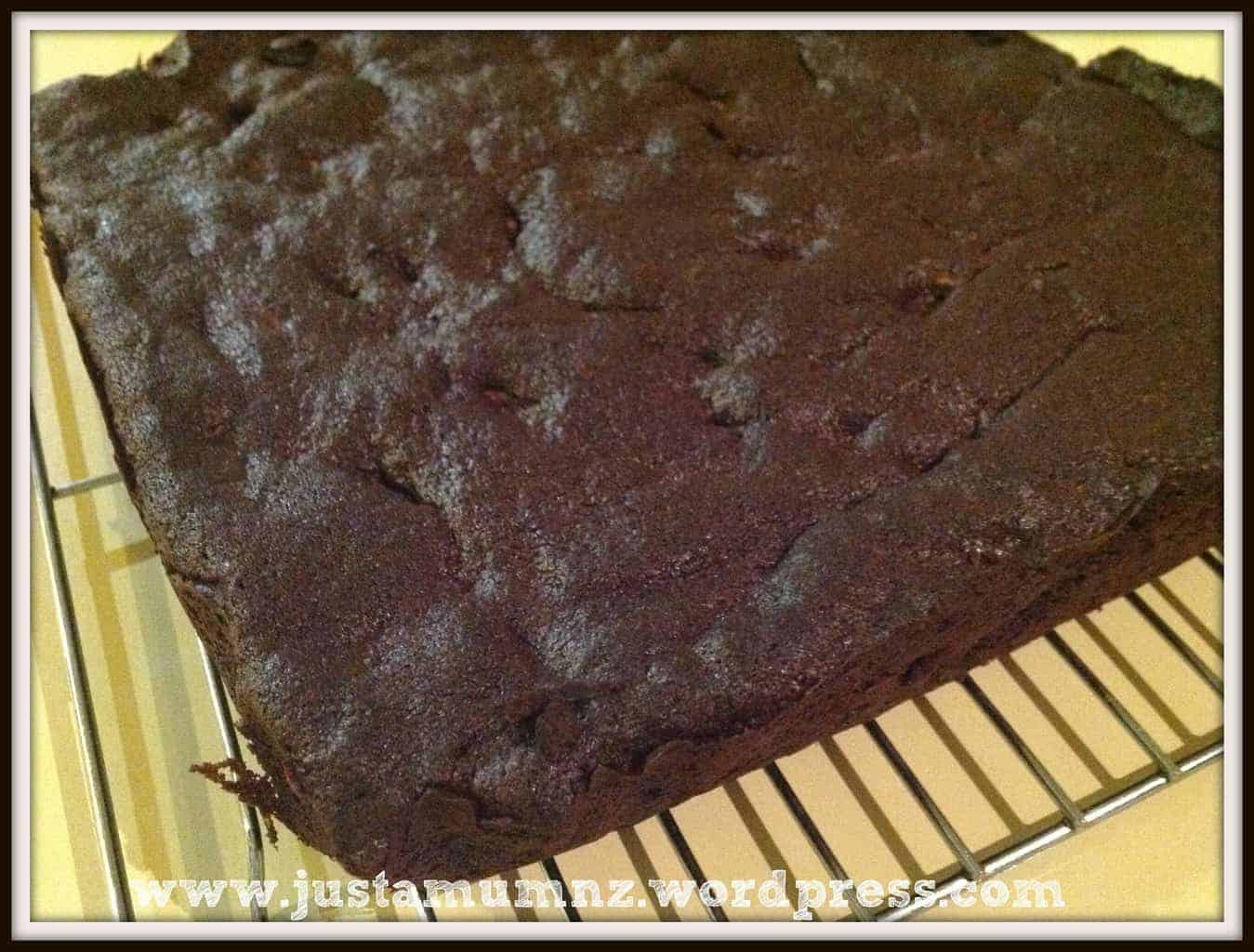 Cut into squares. Just before serving, dust with icing sugar. Store in an airtight container for up to 4 days.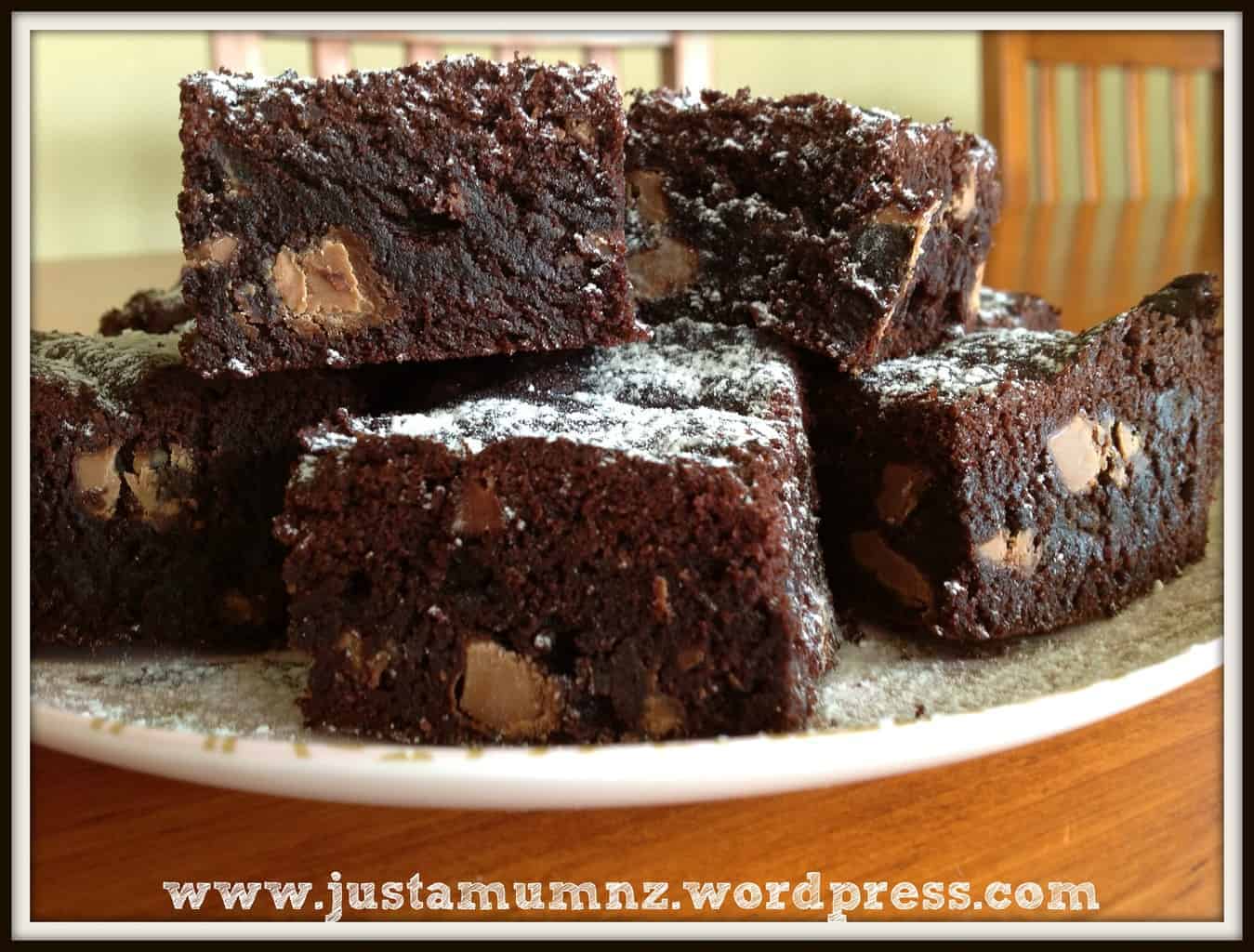 Thank you so much for stopping by to check out my recipe, you can follow my blog via email to receive updates of more amazing recipes such as this and also lots of fun kids activities. 🙂
You can also find me on Facebook and Twitter – details below
www.facebook.com/justamumnz
www.twitter.com/justamumnz
Have a wonderful day! 😀