You can't have enough winter soup recipes, this one is divine. A thick and creamy soup that's so simple to prepare, it's the best cauliflower and broccoli soups around! Using your slow cooker, fresh winter produce and cream cheese at the end – simply delicious!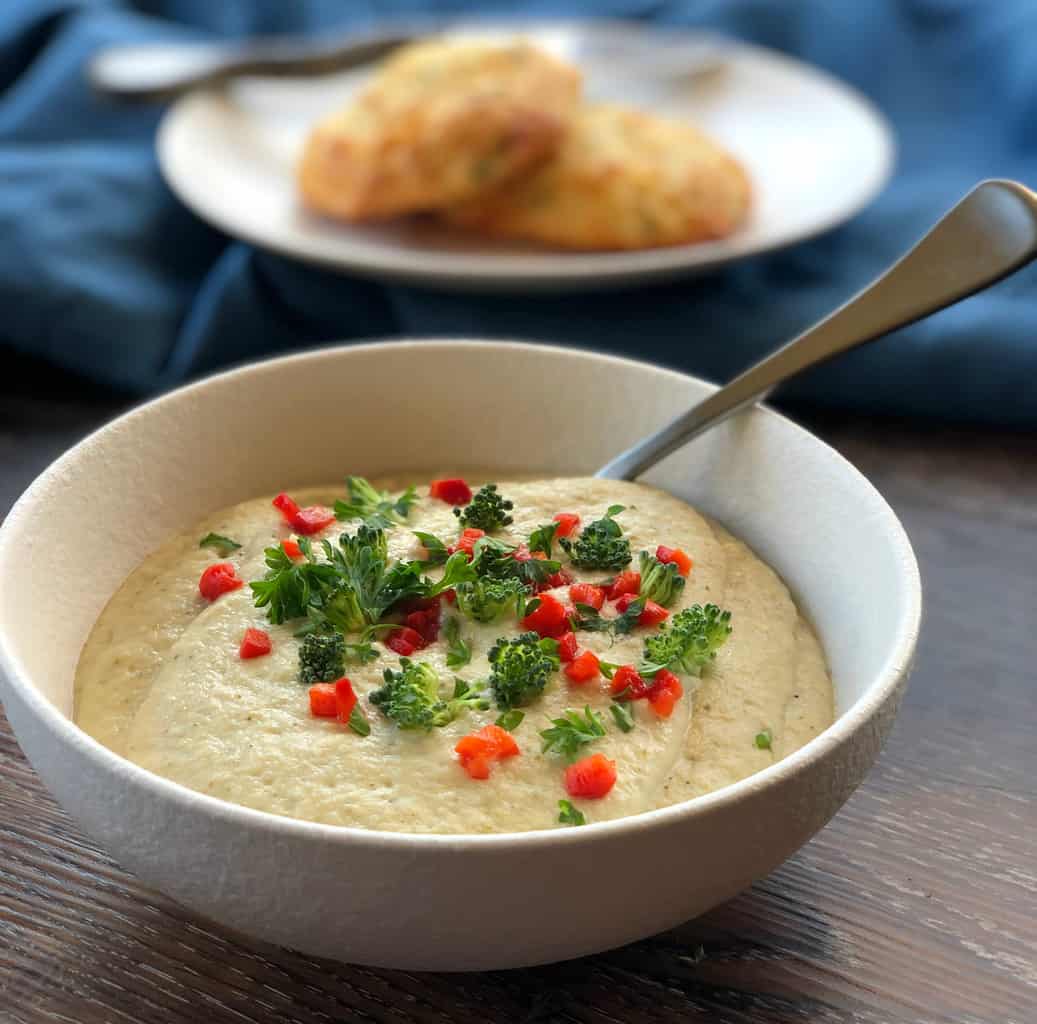 With the cold weather upon us, it's now definitely moving into winter which means it's time to bring out the slow cooker. With my kids involved in so many winter sports, I often don't have as much time to prepare dinner. It's much easier for me to pop the slow cooker on either in the morning or midday, then serve up a warm meal when the family is ready later that night.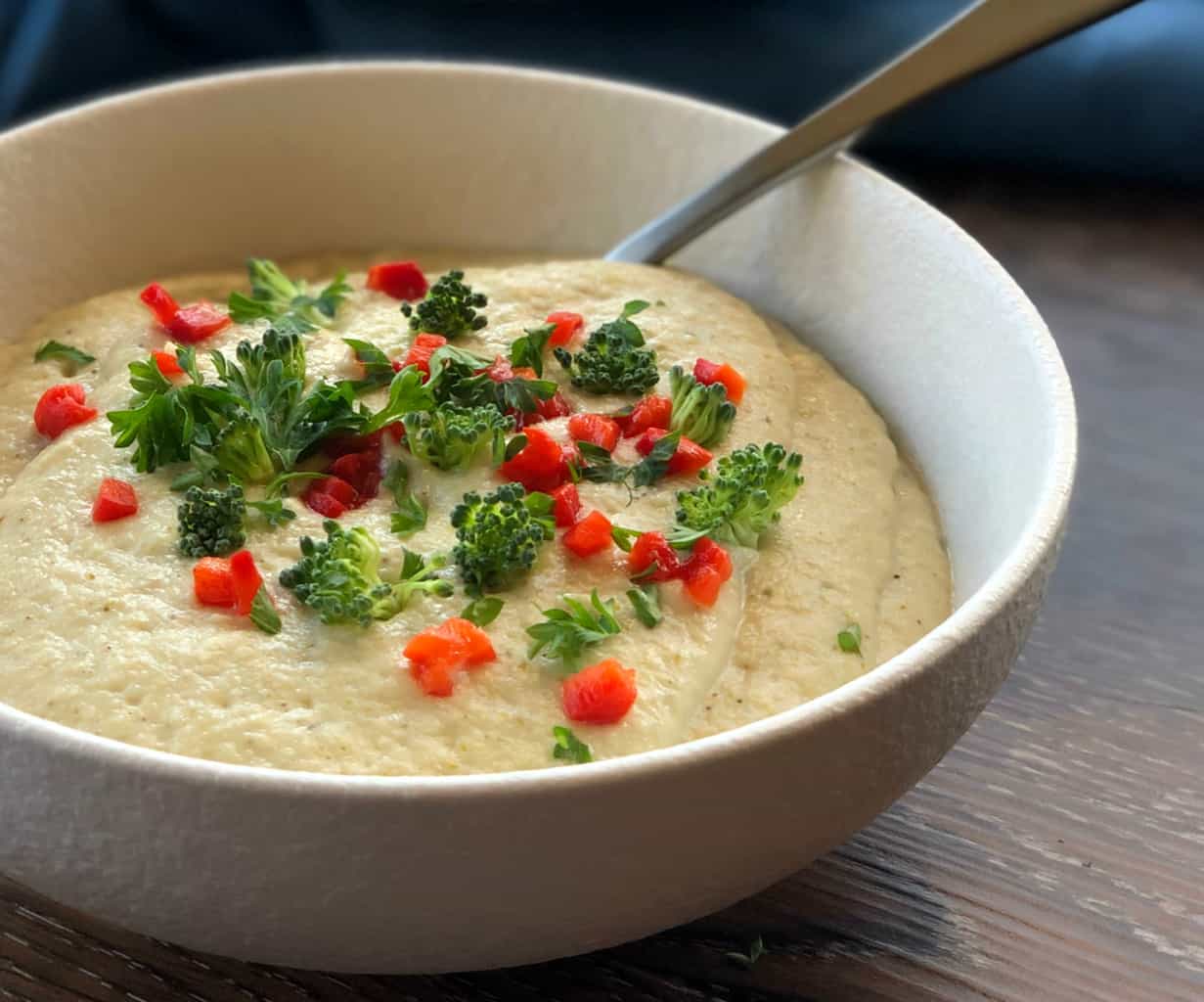 Soup is often a perfect way to make the most of fresh winter vegetables. It's always best to buy produce that's in season as it's always the best quality and price. It also keeps the menu varied over the year and introduces new tastes to the family. Over winter, some key vegetables to look out for are broccoli, pumpkin, cauliflower and potatoes.
Countdown have a huge range of fresh winter fruit and vegetables available. I chose to use a combination of cauliflower and broccoli, they were both a great size, so they went a long way in this recipe making it super affordable. You can dish it up straight from the slow cooker and if you have any leftovers, you can freeze it and heat it up again on another chilly winter's night.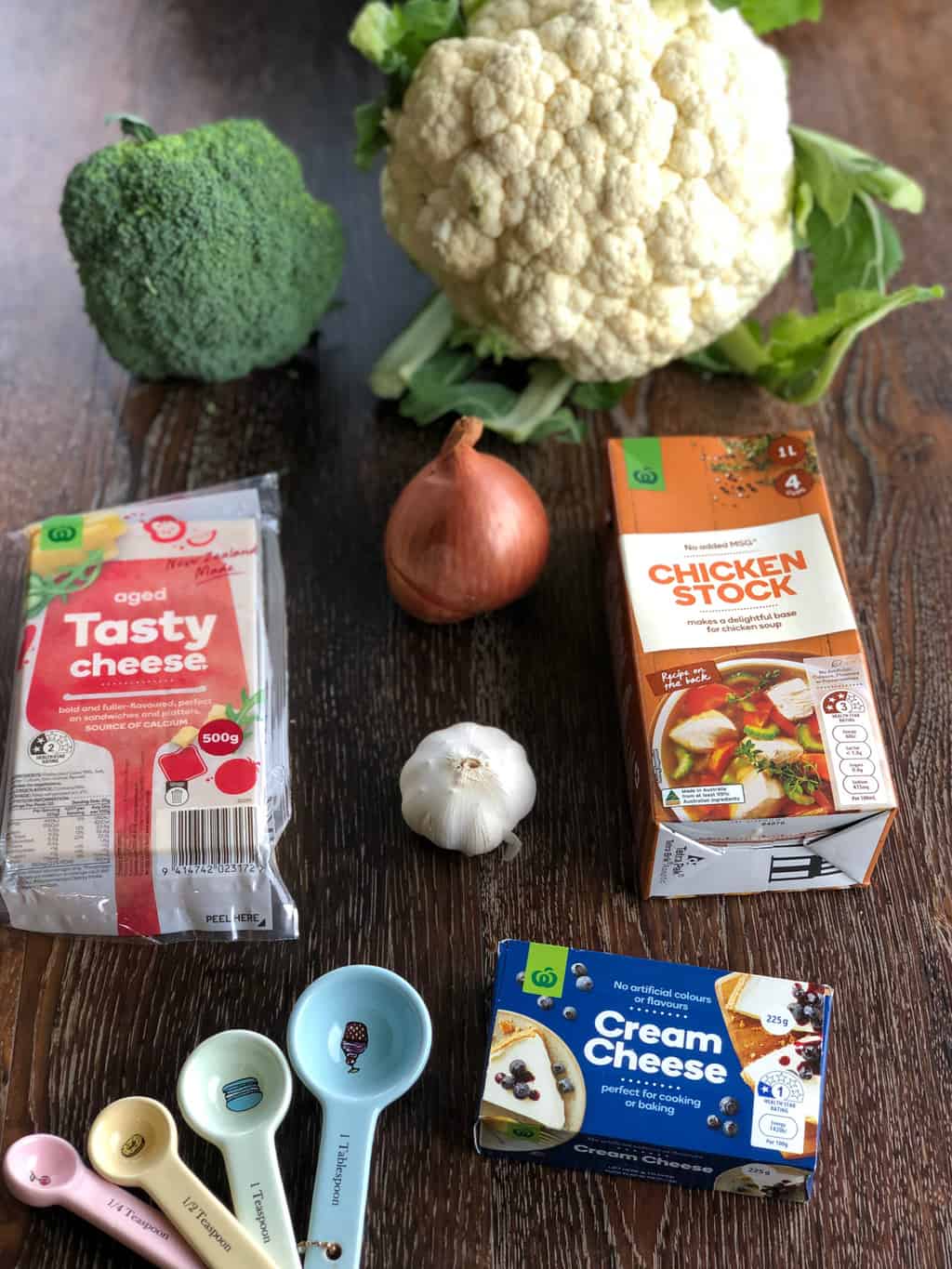 This is not the watery soup you sometimes see, this one is thick and full of flavour – the 6 garlic cloves help with that! You can easily thin it down with some cream after you have prepared it but we prefer to keep it thick as it is such a satisfying meal. Today I served this mine with my Easy Cheese Puffs but it would be perfect with some cheesy toast or garlic bread.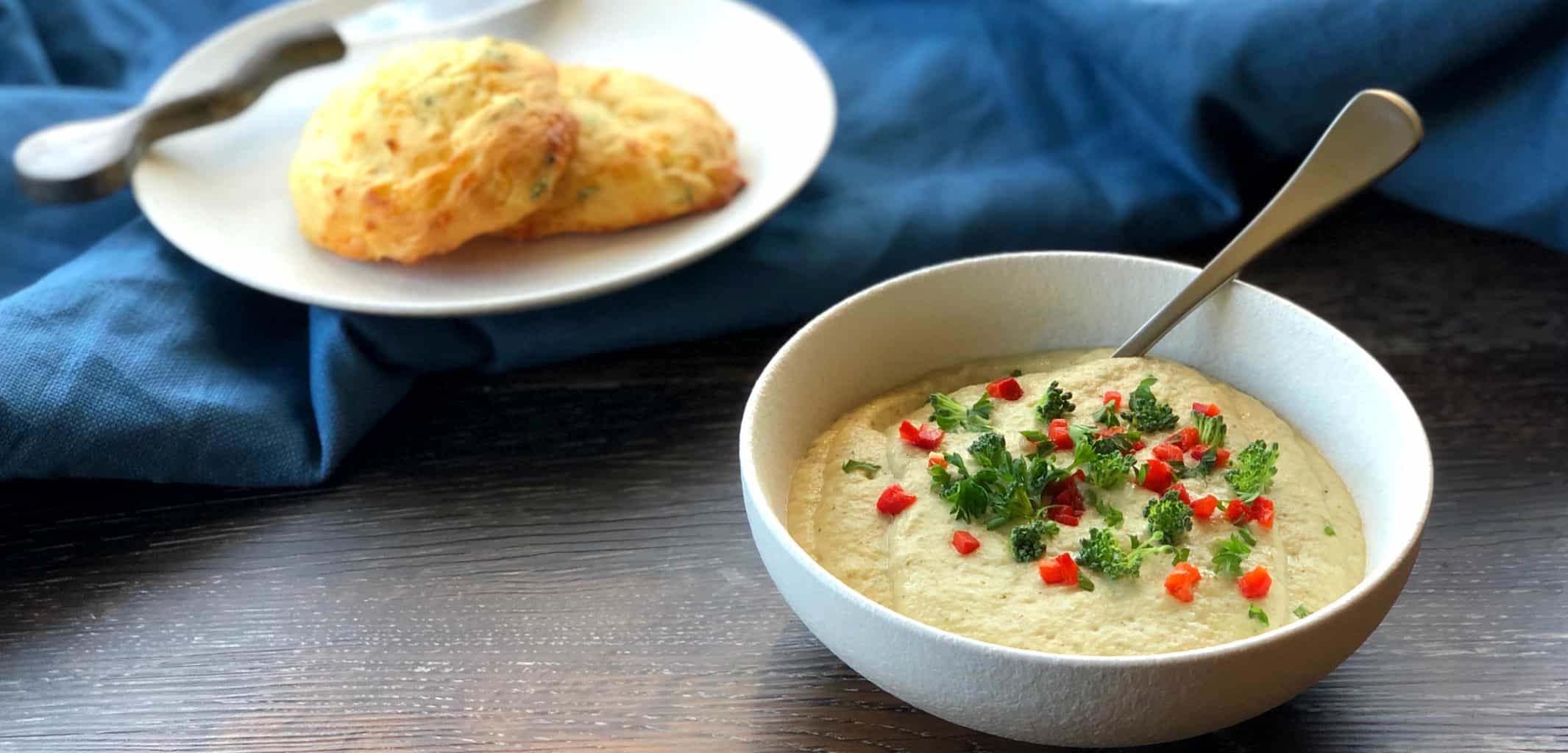 Cauliflower has a subtle flavour but is certainly popular in my family! In the past it was usually only boiled heavily and served on the side, but now it is used in things such as rice, pizza bases, cheese sauces and more! It is fast becoming the new super-food.
You can easily prepare this soup without the broccoli, you will end up with a lovely dreamy cauliflower soup. But for extra greens, added flavour and colour the broccoli brings it is definitely well worth trying them together.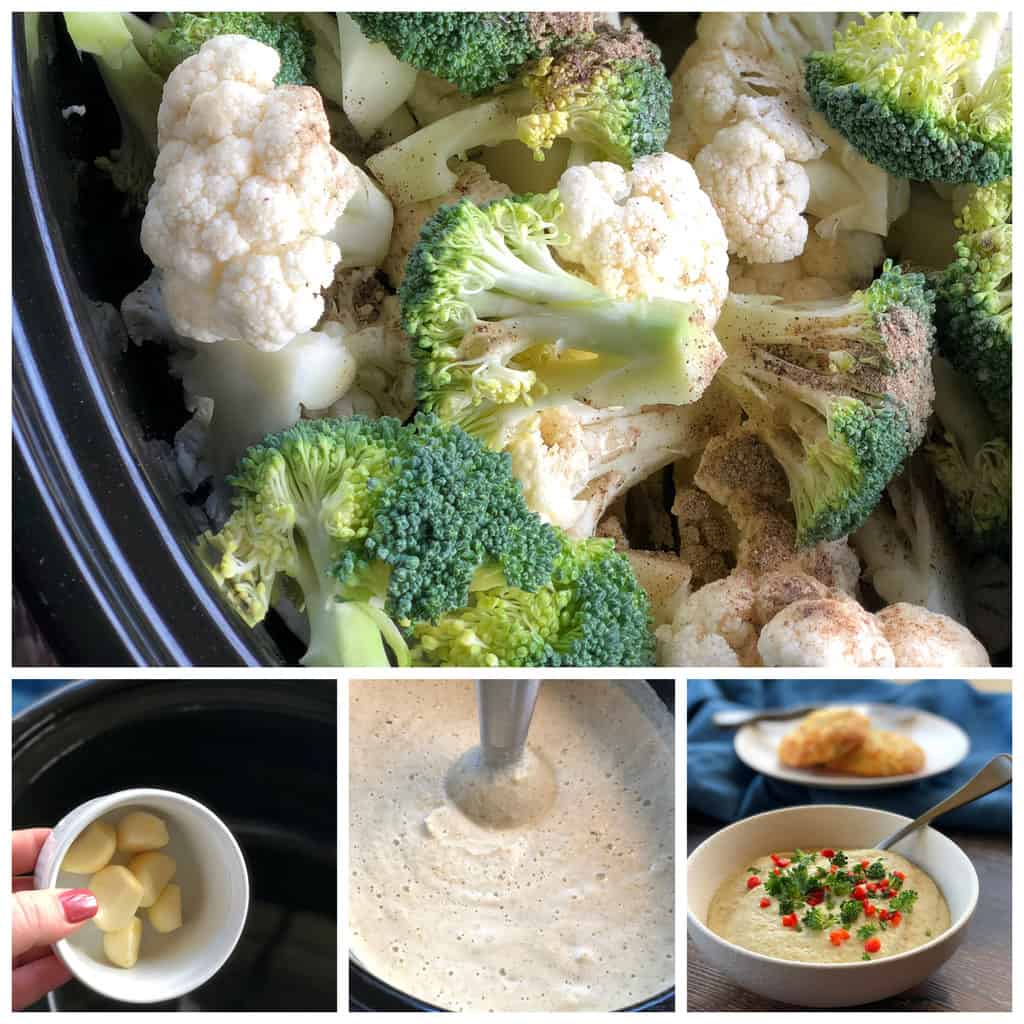 This soup is best served as is to ensure maximum flavours, serve with fresh toppings to enhance the richness.
If you love rich creamy soups try my Slow Cooker Pumpkin Soup or Carrot & Ginger Soup over on my other website Just Slow Cooker Recipes – full recipes here

Onto the recipe for the Best Cauliflower & Broccoli Soup.
I hope you enjoy this delicious winter warming soup, and keep an eye out for more soup recipes coming your way.
A huge thank you to Countdown Supermarkets for partnering with me, be sure to check out their fresh winter produce to enhance all of your meals. You can also check out their Food Hub for more great winter recipe inspiration.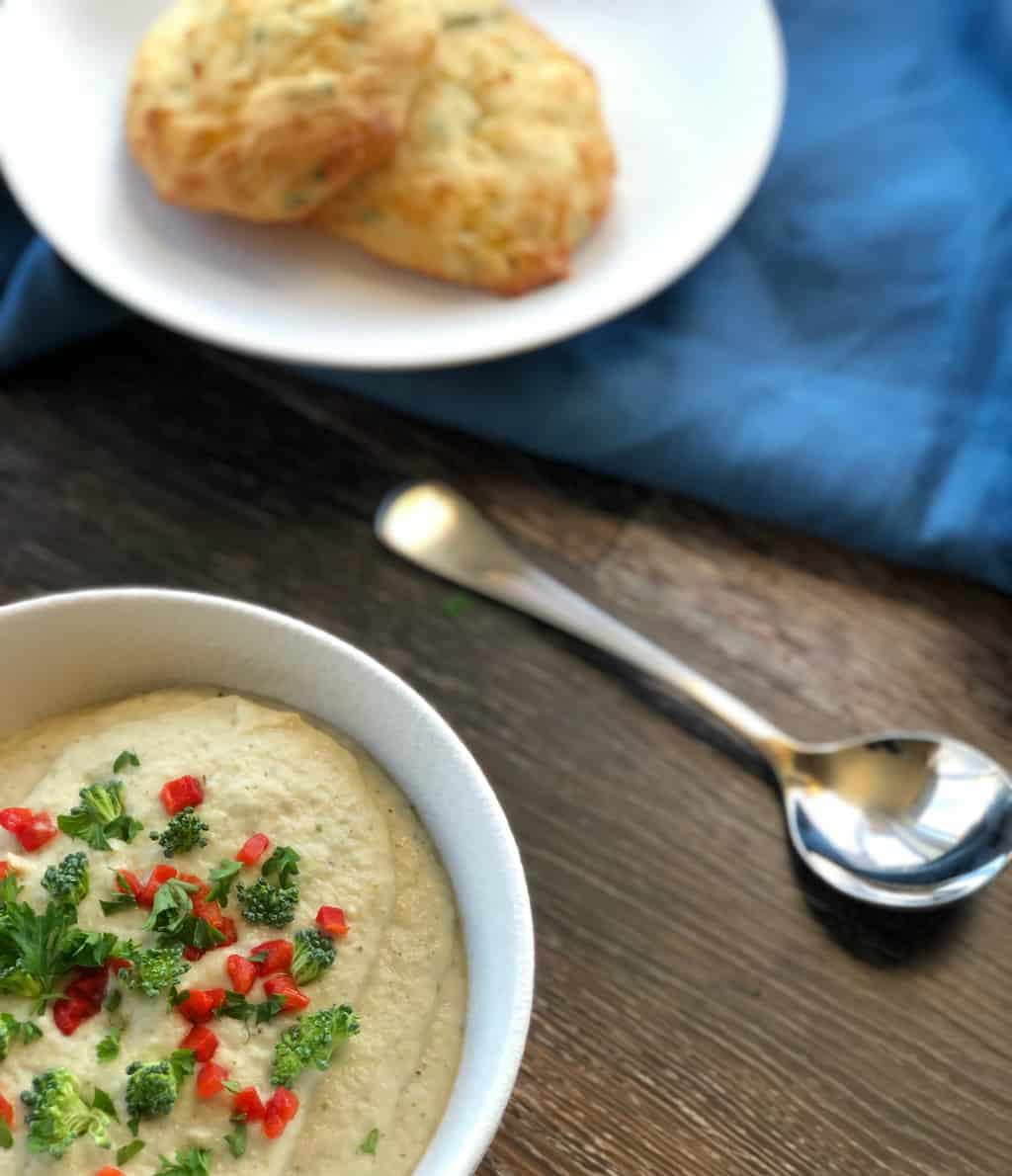 Thank you so much for stopping by to check out my latest dessert and others on my blog. If you are not already be sure to follow me on Facebook or Instagram for more deliciousness, and you can register your email in the subscription box below to receive all my recipes as I publish them.
Happy Baking!
Anna